It seems like you spend your life connected to the rest of the world through your computer.
Emails, billing, proposals, contacts – your whole life is on your computer. If a virus or malware corrupted your computer's data, it would take a long time to rebuild that information cache.
That's why every Windows, Linux, Android, and Mac user should have a reliable antivirus app in their computer security toolbox.  (There are few true antivirus apps available for the iOS platform, as the operating system's sandboxing feature prevents an antivirus app from examining other apps and their data.)
Because it's not a question of if you're going to get a computer virus on your machine – it's a question of when.
How Antivirus Software Works
Antivirus and anti-malware applications are designed to scan your computer for the presence of malicious software applications that are created to infect your computer, monitor your usage, wipe out your data or hold your computer for ransom.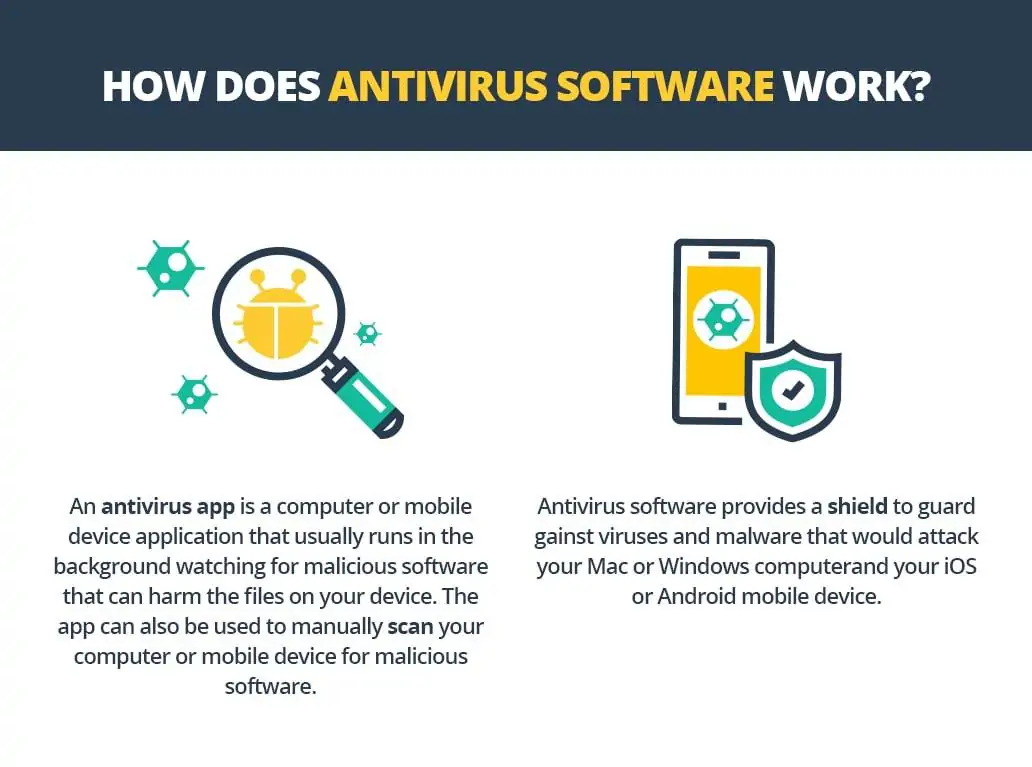 A good antivirus application will also sit quietly in the background as you work or play, scanning any incoming files, emails, and text messages for any signs of malware attack or viruses, hopefully without slowing your computer down too much.
Any antivirus application worth its disk space will also be able to reliably clean your system when it finds a virus or malware.
You'll find that many antivirus packages will include extra features, such as a Virtual Private Network (VPN), firewall protection, malware detections, anti-phishing features, and more. I'll be sure to note whenever a provider also offers these "value-added" features.
Like nearly any security software service these days, most antivirus protection is sold in the form of a subscription. So expect to pay annually for your protection.
In this article, I will share my humble opinion on 5 excellent antivirus apps that will do a comprehensive job of protecting you and your precious computer from attack by the bad actors of the world. This lineup isn't ranked in any way, as all of these apps will offer excellent antivirus protection. The numbering is for convenience only.
For those of you looking for a more technical analysis, see this data-based research on the best antivirus products.
Best Antivirus Providers
Sep 2023
ESET makes antivirus protection available for Windows, Mac, Android, and Linux devices. The company's security suite of tools offers reliable protection against the perils of the computing world, while not putting a heavy hit on system speed or resources or aggravating users with false positives.
ESET offers multiple levels of protection for your devices.
The provider's "Essential" protection delivers comprehensive protection against viruses, malware attacks, and ransomware.
Its mid-range offering adds a personal firewall, banking and payment protection, webcam protection, parental controls, and much more.
The premium level of protection offers everything the two previous levels do, while also adding a password manager to the mix.
The company is upfront when it comes to subscription auto-renewal and how to cancel it ahead of any scheduled renewal date. ESET offers a 30-day free trial.
For more information, visit the ESET website.
Pros:
Apps for macOS, Windows, Android, and Linux
Numerous levels of protection
Transparent renewal policy
30-day free trial
Cons:
Essential level offers little beyond entry-level antivirus and malware protection
---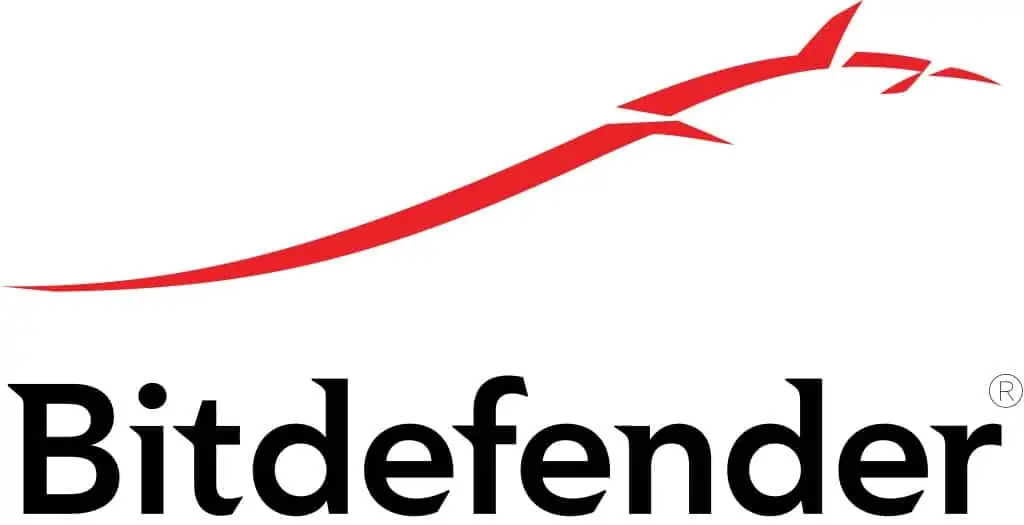 Bitdefender Internet Security software is a favorite of numerous computer-related publications, mainly for the superb job it does rooting out and defending against viruses, malware, and ransomware.
Bitdefender Total Security offers ransomware protection, a VPN, parental controls, a device optimizer, and minimal system impact. Also included are anti-tracking protection, anti-phishing protection, ransomware protection, microphone and webcam protection, social network and online banking protection, and much more.
While using Bitdefender on both Windows and Mac machines, I didn't detect any noticeable hit on my system resources, and both machines ran just as smoothly as they did before installing and running Bitdefender.
A 30-day free trial is available for all versions. For more information, visit the Bitdefender website.
Pros:
Full protection for macOS, Windows, Android and Linux
Low system resource usage
VPN protection
30-day free trial
Cons:
No free trial for their Ultimate level of service
---

Norton by Symantec is arguably the best-known antivirus package in the industry. I myself have used Norton apps off and on since Peter Norton himself owned the company back in the 1980s.
Norton 360 offers basic protection for 1 Mac, 1 Windows PC, or 1 mobile device, providing antivirus, anti-spyware, malware, and ransomware protection. It also offers firewall protection, 10GB of cloud backup, a password manager, a VPN for online privacy, webcam protection, and dark web monitoring.
If you're willing to pay more, you can get protection for multiple devices, parental controls, Lifelock identity and credit monitoring, court record monitoring, and more. However, the standard Norton 360 protection should be sufficient for most users.
I found that while the Mac version is willing to work quietly in the background, the Windows version is quite belligerent, prompting me on a regular basis to okay the access for various apps, even apps I had previously okayed. Some users might not be bugged by this, but I was.
A 30-day free trial is available. For more information, visit the Norton website.
Pros:
Apps for macOS, Windows and Android
Multiple levels of online and privacy protection
Venerable company isn't going anywhere
30-day free trial
Cons:
iOS protection is merely secure WiFi monitoring
---

McAfee is another venerable name in the antivirus product industry, perhaps being as well known for its founder John McAfee's antics as it is for its quality antivirus protection.
The company offers top-notch protection for Windows, macOS, and Android devices. (The company's iOS offerings are limited to WiFi scanning and a VPN.) The company's offerings can protect a single device or up to 10 devices, with a mere $10 difference in the yearly subscription cost.
In addition to antivirus, McAfee also offers a VPN, system performance optimization, a password manager, "McAfee Shredder" to fully delete files from your computer, and encrypted storage. Multi-device licenses also include online identity theft protection.
When using McAfee, I found it was happy to work in the background and didn't steal too many processor cycles on the Mac or on Windows.
A free trial and a 30-day money-back guarantee are available. For more information, visit the McAfee website.
Pros:
Apps for macOS, Windows, and Android
Multiple levels of protection
Defends against ransomware
30-day money-back guarantee
Cons:
iOS app includes only WiFi scanning and a VPN
---
VIPRE may be one of the least known antivirus software companies on this list, but that doesn't mean it doesn't provide comprehensive antivirus protection. This trusty antivirus tool uses a well-regarded virus tool that protects both macOS and Windows computers. (Android protection is available as a separate subscription.)
The provider's "Antivirus Plus" protection offers antivirus and ransomware attack protection.
The "Advanced Security" package includes anti-spam protection, a firewall, and more.
The "Ultimate Security Bundle" includes everything offered in those two levels, as well as anti-tracking protection, webcam and microphone blocking, dark web scanning, a VPN, and more.
Free trials are available for the Antivirus Plus and Advanced Security software plans. A 30-day money-back guarantee is available. For more information, visit the VIPRE website.
Pros:
Apps for macOS, Windows, and Android
Transparent billing
Uses little system resources
30-day money-back guarantee
Cons:
Lacks free trial for "Ultimate" package
---
Antivirus FAQs
Is Antivirus Necessary?
It is a foolish move to not run antivirus on your computer or mobile device.
SonicWall identified nearly 440,000 "never-seen-before" malware variants in 2019. Meanwhile, phishing websites, emails and links are also on the rise.
Whether you're running Windows, macOS, Linux or Android, there is a virus or piece of malware out there just waiting to pounce on you.
How Does Antivirus Software Protect Me?
Antivirus regularly scans your system's folders and files for any sign that a virus or malware has infected your system. Most antivirus tools include a real-time protective engine that monitors for any attempts by viruses and malware to infect your system.
Some tools also include firewall protection, a password manager and even a Virtual Private Network (VPN).
Why Not Just Use Windows Defender?
While Windows Defender is an adequate antivirus tool, it is just that: adequate. The only time you should use Windows Defender is to protect your machine while you search for a more comprehensive protection option, like one of the providers on my list.
What Is a Rootkit Virus And How Does It Work?
A rootkit virus contains a collection of malicious software programs that are designed to grant a bad actor unauthorized access to a computer or to certain applications. The attacker can gain privileged access to a machine while remaining undiscovered.
Rootkits grant a bad guy complete control over a system, allowing them to modify existing software, even the software that is designed to detect its presence. This makes rootkit software particularly tough to detect, as the software designed to "root" out the rootkit has often been blindsided and modified by the attack.
There are ways to detect that you might have been the victim of a rootkit attack. You may notice your computer is running slower than usual, or that there is an increase in network activity. Unfortunately, with today's increased processor power and fast networks, this may be tougher to detect than in the past.
Do Macs Get Viruses?
Yes, Macs are vulnerable to viruses and malware just like Windows.
However, the platform isn't as attractive a target as Windows, due to there being so many more Windows machines to target. However, Mac users are still vulnerable to malware, phishing attempts and other online perils.
How Much Does an Antivirus Subscription Cost?
The price can vary. While there are free antivirus software options available, you'll find that most start at around $20 per year, but subscription prices can go as high as the hundreds. It all depends on the number of users, how many devices you want to protect and what features you're looking for.
What is the Best Malware Protection?
That depends on your operating system. However, I use Malwarebytes on my Windows and Mac computers. It does a top-notch job of scanning, detecting, and removing malware.