IPVanish is an attractive option for users who have a large number of connected devices due to the service's excellent number of simultaneous connections and good multi-platform support.

Fast connections are the rule with this resonably-priced provider, while BitTorrent users will love their worldwide P2P access.
---
NordVPN is a great option for users looking for reliable global content access at a good price.

Top-notch global server access, comprehensive privacy and security protections, and excellent multi-platform support make NordVPN an attractive VPN option.
---
How to Choose a VPN
In this edition of my head-to-head comparison series, I'll be taking a look at NordVPN and IPVanish.
I'll be covering the critical VPN features that any potential subscriber should consider before making a VPN subscription decision. I'll explain why each feature is essential, reveal how well both providers perform and declare a winner in each category. After taking a look at all of the categories, I will declare an overall champion.
By the time you finish the article, you should have enough information to make a well-informed VPN-buying decision.
Connection Speed
No matter where you go, you're connected to the internet. Your phone, your tablet – even your coffee maker is always connected. This makes a fast VPN connection one of the most important considerations for any provider.
We use the app from Speedtest.net to test the connection speeds. (The app will always give more accurate speed results than the in-browser test available on the website.)
Pixel Privacy conducts the VPN connection speed tests as follows:
When testing the download speed of a VPN, we use a gigabit Ethernet connection based in North America.
A team of 3 users tests each VPN, connecting to 3 different locations – the United Kingdom, the United States and Hong Kong – at 3 different times of day over the course of 3 days.
We use the Windows version of the provider's app, which is configured to connect using the OpenVPN protocol over UDP.
At the end of testing, we calculate the average connection speeds of each provider.
Average Connection Speed
While one of our providers is definitely up to anything you may be up to online, the other one is slightly "speed-challenged."
IPVanish is the speed king this time around thanks to its average download speeds measuring in at 62.15 Mbps. Those speeds can easily handle 4K streaming and will provide responsive online gaming.
Meanwhile, NordVPN's average download speeds measured in quite a bit slower. However, their 17.90 Mbps speeds can handle most online activities, including HD video streaming.
Remember, your mileage may vary, in that your download speeds will vary from the speeds published here. Speeds depend on your ISP-provided connection seeds, your geographical location and the location of the VPN server you select.
Average Connection Speed Winner: IPVanish
Pricing
When considering pricing, we see that both providers fall somewhere in the middle of average VPN prices.
NordVPN's annual subscription price falls in at around the price of a small combo meal at your favorite fast food restaurant, while their month-to-month plan will run about the same as a large dinner salad at a sit-down dinner place.
IPVanish's annual subscription cost comes out to a monthly average of just a bit less than NordVPN's tariff, while their monthly plan will also be a bit cheaper than their competitor's month-to-month option.
Please note: Most VPN providers offer special pricing on a regular basis, so be sure to visit the provider's website for their current pricing.
Pricing Winner: IPVanish
Privacy
If you're connected to the internet, someone is tracking you. Your ISP makes a nice piece of change by selling your browsing history to advertisers, and hackers would just love to get their damn dirty paws on your banking information. This means online privacy is of utmost importance.
To weigh a VPN service's privacy protections, check the following:
Are they located in a privacy-friendly country?
Do they keep logs connected to their users' online activities?
Do they accept Bitcoin or another type of private payment method?
NordVPN is located in Panama, allowing it to take full advantage of the country's lack of data retention regulations. The provider keeps no logs of any kind, and it accepts various cryptocurrencies as payment for their services.
IPVanish is located in the less-than-privacy-friendly United States, but maintains that it keeps no logs of any kind related to their users' online travels. U.S. online privacy laws are in a constant state of flux, so all of this could change at any time. This provider does not accept Bitcoin or any other privacy-preserving method of payment.
Privacy Winner: NordVPN
Features
When you're researching VPN providers, it's important not to get hung up on a VPN's performance in just one or two categories. Take a careful look at every feature category so you can make a complete and informed decision.
In this section, I examine multiple features that both providers offer, taking a close look at each one. I then reveal how well each provider performs in a particular service category, declaring a winner for each one.
Security
VPNs use encryption to protect their users' internet connections, keeping their online antics and information safe from prying eyes.
NordVPN makes use of government-level AES-256 bit encryption to protect their connections, offering OpenVPN with TCP/UDP, IKEv2/IPsec, L2TP/IPSec, PPTP and SSTP. The provider's apps offer ad and malware blocking, DNS leak and IPv6 leak prevention, and a kill switch.
Double VPN (which routes your connection through twin VPN servers) and obfuscated servers (which hide your VPN activity as regular activity) are also available.
IPVanish provides AES-256 encryption, using OpenVPN with TCP/UDP, L2TP/IPSec and IKEv2 protocols. IPVanish's apps offer kill switch protection, as well as IPv6 and DNS leak prevention. The provider's "Scramble" protection makes VPN activity appear to be normal browser activity.
Encryption Winner: Tied!
Simultaneous Connections
If you're looking for a VPN provider for a group of users to use, you'll want to take a close look at the number of simultaneous connections a provider allows.
IPVanish allows 10 simultaneous connections. Meanwhile, NordVPN allows 6 connections at once. Both providers' numbers rank above-average in this category.
Simultaneous Connections Winner: IPVanish
Streaming Support
Streaming video is arguably one of the most popular online pastimes available today. This makes streaming support one of the most important factors to consider when deciding on which VPN provider is right for you.
NordVPN offers reliable access to numerous streaming services, both in the U.S. and in the rest of the world. The provider unblocks Netflix, Hulu, Disney+, Amazon Prime Video, BBC iPlayer, DAZN, Sky Go and other streaming services.
IPVanish doesn't provide reliable access to streaming services. While it is possible to connect to Netflix and a few other services, the provider's access is hit-or-miss.
Streaming Support Winner: NordVPN
| | | | |
| --- | --- | --- | --- |
| Provider | U.S. Streaming Services | International Streaming Services | Link |
| IPVanish | 0 | 0 | Visit Site |
| NordVPN | 5+ | 5+ | Visit Site |
BitTorrent Support
Peer-to-peer (P2P, also known as BitTorrenting) is one of the most popular, yet controversial, activities on the internet today.
While numerous individuals and businesses use the technology to legally share files, other parties can also use it to illegally share copyrighted materials, such as movies and music.
Bowing to pressure from the entertainment industry, many ISPs either throttle or completely block file sharing activity on their networks. You can use a VPN to prevent this.
A VPN keeps your online activities undercover by encasing your internet connection in a layer of encryption, ensuring no one can detect your torrenting activities.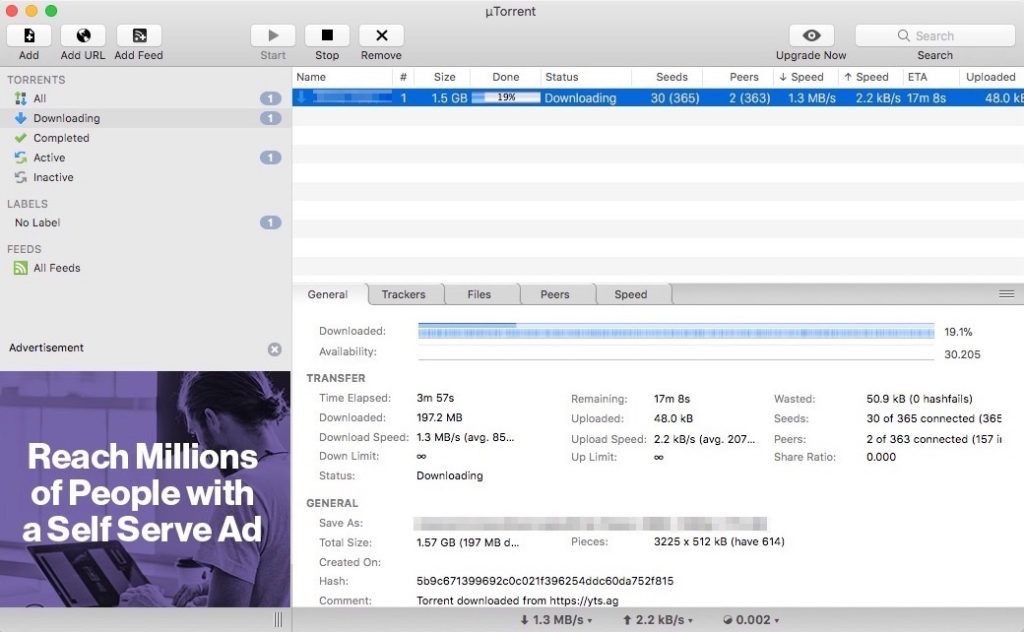 IPVanish allows torrenting on all of their servers.
NordVPN also allows P2P file sharing on all of their servers, but will route your connection through Canada or the Netherlands to keep you safe.
BitTorrent Support Winner: Tied!
| | | |
| --- | --- | --- |
| Provider | # of Countries Where VPN Allows BitTorrents | Link |
| IPVanish | All of them | Visit Site |
| NordVPN | All of them | Visit Site |
Global Server Coverage
Global server coverage can be an important factor when considering a VPN provider. The wider global coverage a provider offers, the more flexibility you'll have when attempting to unblock content from around the globe.
Music and video lovers, as well as online gamers, will love a VPN's ability to unblock streaming, gaming and other types of content that might usually be unavailable in their area.
NordVPN has 5,600+ servers stationed in 60 countries.
IPVanish's 1,300+ servers are located in 50+ countries.
Global Server Coverage Winner: NordVPN
Multi-Platform Support
You may be reading this on your laptop, your tablet or even your smartphone. If you use multiple connected devices, multi-platform support should be of particular importance to you.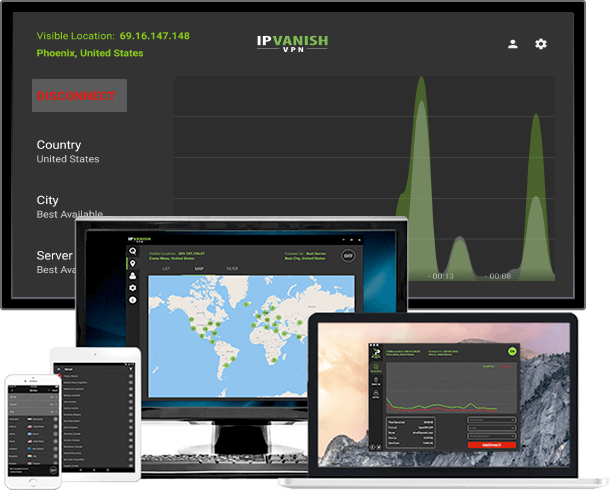 NordVPN provides native apps for the Android, Windows, macOS, Linux, Android TV and iOS platforms. In addition, you can use the service with Tomato and DD-WRT-flashed routers, certain other brands of routers, NAS devices, Windows Phone devices and more. Also available are browser extensions for the Firefox and Chrome platforms.
IPVanish offers app support for the Windows, iOS, macOS, Chrome OS, Android and Amazon Fire TV platforms. You can also set up the VPN on Windows Phone, Linux and various routers. The provider doesn't offer any browser extensions.
Multi-Platform Support Winner: NordVPN, thanks to its browser extensions.
| | | | |
| --- | --- | --- | --- |
| Provider | Platforms Supported | Browser Extensions? | Link |
| IPVanish | 6 | No | Visit Site |
| NordVPN | 6 | Yes (Chrome, Firefox) | Visit Site |
Customer Support
While our competitors both provide solid, trouble-free VPN service, there will likely come a time when you'll have a question or two for their support agents.
IPVanish offers support via an online trouble ticket submission form and a searchable support library. The IPVanish website includes a system status page, which displays the current status of the VPN infrastructure.
The provider has added a "support bot" that attempts to provide solutions to issues entered into a "chat" window. If it can't satisfactorily answer a question, it will connect you to a support agent.
NordVPN provides email support and a searchable support library, as well as live support chat.
Customer Support Winner: Tied!
And The Winner Is…
NordVPN just squeaked out a win with a 4-3-3 tally. 

NordVPN grabbed top honors in the privacy, streaming support, global server coverage and multi-platform support categories.
Meanwhile, IPVanish ranked tops in the connection speed, pricing and simultaneous connections battles.
Security, BitTorrent support and customer support were a dead heat.
Both providers deliver an excellent level of service at a reasonable price. However, NordVPN extended itself at the finish line to take the win.
Visit NordVPN for more information or to subscribe.