Figuring out how to stream Canadian TV abroad can be challenging if you've never been through the process before or if the usual streaming methods you use are no longer available.
If you're an ex-pat from Canada, a Canadian citizen who often travels abroad for work or leisure, or even a resident of another country around the world who enjoys Canadian TV and sports, this article will tell you how to use a VPN to access and watch Canadian TV overseas.
The Easy Way to Watch Canadian TV Anywhere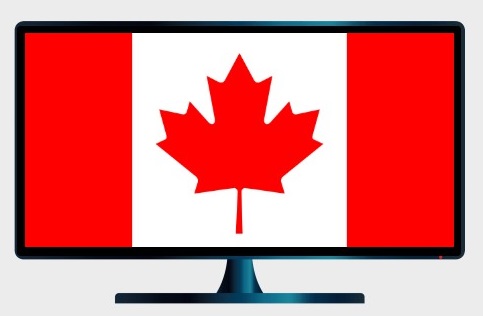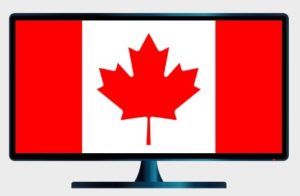 Most Canadian television shows are geo-restricted to viewers who live in Canada and have a Canadian IP address.
Despite this, you can access online streams of Canadian TV, including Crave TV, by using a Virtual Private Network (VPN).
A VPN will change your current IP address to a Canadian one, unblocking TV streams even if you're all the way in Guatemala.
I find NordVPN does a perfect job of unblocking geo-restricted Canadian TV and can stream HD content at super-fast speeds, with no bandwidth restrictions and great security and privacy features.
NordVPN has a 30-day money-back guarantee, so you can try it risk-free.
The major Canadian TV networks and online content providers restrict access to their shows to those living within Canada.
For those traveling abroad on vacation or for regular business trips, this can make keeping up with the latest must-watch series a challenge.
If you've experienced frustration trying to stream Canadian TV online abroad previously, then you'll be pleased to know there is an easy and inexpensive way to get around the blocks placed on international viewers: a Virtual Private Network (VPN).
Why Are International Users Banned From Canadian TV Streams?
Even if you subscribe to a paid Canadian TV network, such as Crave TV, or are a Canadian citizen abroad on vacation, TV streaming services are not designed to take this fact into account and will block you if you are currently located outside of the nation's borders.
Canadian TV distribution contracts are usually designed so that content can only be broadcast to viewers within Canada, as this enables TV shows to be licensed separately to other countries around the world, increasing revenues for program creators.
This kind of distribution structure does not take into account the worldwide nature of the internet and the genuine subscribers or citizens who want to watch content while they travel abroad.
How Do Geo-Restrictions Work?
Internet Service Providers assign an IP address to each device that connects to the internet.
The purpose of an IP address is to help locate and transfer information and content from a server on the internet to your computer or other internet-enabled devices. Without an IP address indicating where to send information to and from, it would be impossible for you to access the content you want.
Because IP addresses show information about your location, Canadian TV content providers can tell when you request to access content from another part of the world, outside of Canada.
By looking at the IP address for every request for content, Canadian streaming sites can then block every user requesting access from outside of Canada.
How Can I Watch Blocked Canadian Television Content?
To access geo-restricted content from outside of Canada, you must change your IP address so it appears as though your device is located within Canadian borders.
The most reliable and effective way to change your IP address is with the use of a Virtual Private Network (VPN) to connect to a server located in Canada. When you log into their VPN account, you have the choice of connecting to any server on the chosen VPN's network.
The best VPN providers have the most global coverage, so you can connect to a server in most countries around the world and change your IP location so it appears to streaming services and other websites that you are in that country.
This then provides access to the blocked content, as the streaming provider sees a content request from a device located inside Canada and has no reason to block access to the stream.
Hiding your real IP location and providing you with a new one in your country of choice is just one of the benefits of a VPN.
VPNs can also keep your data safe and secure from hackers and cybercriminals. Safety features include an encrypted connection to keep your personal information private.
Methodology for Assessing a VPN for Unblocking Canadian TV Abroad
When on the hunt for a VPN service provider to use to gain access to Canadian TV from abroad, there are a few key factors to consider. You don't want to choose a VPN, only to find out moments later that it's incapable of unblocking Canadian TV or offering a sufficient experience while doing so.
This is the list of considerations I made sure to assess in order to choose the best VPN (NordVPN) for unblocking Canadian TV from abroad:
Speed:

If you've ever had to suffer through long buffering times or a low-resolution picture, you know that connection speed is important while streaming. That's why I chose to recommend NordVPN, which offers some of the fastest speeds I've ever seen (and I've tested plenty).

Server Network:

You absolutely need servers in Canada in order to stream Canadian TV. However, comprehensive server coverage gives you access to video streaming services in other countries as well. Also, pay attention to how many servers a VPN provider offers. The more servers, the faster the speeds, as none of the servers will have too many users overloading them.

Value:

The VPN you choose should offer much in return for its asking price. No VPN should take more from you than is warranted for what it offers. NordVPN is an excellent VPN service provider that doesn't charge a high price, especially considering what it offers.

Ease of Use:

Easy-to-use apps make it possible for even beginning VPN users to get the VPN up and running. In addition, any VPN you choose should offer apps for myriad devices, as that will mean you can stream on whichever platform suits your fancy. NordVPN offers simple apps for many different device platforms.

Security and Privacy:

Don't forget that a VPN should not only offer access to Canadian video streaming content but also offer comprehensive security and privacy protections. Banking-level encryption, an automatic

kill switch

,

and

DNS

/IP leak protection are the very least in online protection that you should look for. Your online privacy is important too, and a strict no-logs policy ensures it. NordVPN offers all of this and more.

Streaming:

You should be on the lookout for a VPN that not only offers access to Canadian TV, but also other international streaming services. NordVPN offers reliable access to streaming sites such as

Netflix

,

Hulu

,

Amazon Prime Video

,

 and other popular streamers in multiple countries.
Evaluating the factors I've listed above doesn't make up all of my comprehensive VPN testing methodology. I take this data-driven approach because it helps me better understand the services and how they might be a good fit for your needs. 
What Is the Best VPN for Streaming Canadian TV Abroad?
As concerns about online security have grown over the years, so have the number of VPN providers. The good news is that there's now a number of VPN providers capable of unblocking geo-restricted content and providing extra security when using the internet.
However, there's one particular VPN I've found that does an excellent job.
NordVPN provides reliable access to Canadian TV streams, including Crave TV, from almost anywhere in the world. With a large network of servers, this VPN provider can also unblock TV streams from many other countries, including the U.S. and the U.K.
The service also offers super-fast VPN server speeds, so you never experience lag while streaming your favorite shows, even in HD.
NordVPN is well known for its high security standards, and it offers military-grade encryption for your data. There's also excellent multi-platform support for Windows, Mac, Android, Linux, Amazon Fire, Android TV and iOS.
Read my full review of NordVPN.
Connection Speeds
Speed is one of the most important aspects of a VPN, and this is especially true for streaming TV content in standard resolution or even in HD or 4K.
NordVPN scores well in this regard, and even when connecting to servers in far-flung corners of the world, I've found a super-fast connection. NordVPN's speeds are actually some of the fastest I've ever measured from a VPN provider.
Multi-Platform Support
When you're looking for a VPN for streaming Canadian TV, it's important to find something that's easy to use.
NordVPN falls into that bracket by offering apps that are easy to download and install, and available for all the major platforms.
This includes apps for desktop and mobile devices, including Windows, macOS (with native M1 Mac support), iOS, Android, Linux, Android TV, and Amazon Fire.
There are also simple browser extensions for the Edge, Firefox and Chrome platforms that are easy to set up and use.
If you're a gamer with a Playstation or Xbox, then you'll be able to access Canadian TV streams via your console by using NordVPN's "SmartDNS" service. Other platforms, such as Apple TV and Roku, are also covered. This won't encrypt your traffic like a VPN but will allow fast access to Canadian TV streams by changing your DNS settings.
NordVPN allows 6 simultaneous connections on different devices to the VPN servers with just one subscription. If you'd rather apply the VPN subscription to your router so every device in your home is covered, you can set up a wide range of wireless routers to connect to NordVPN.
In sum: with NordVPN, you can access the majority of streaming services via web browsers, game consoles and streaming set-top boxes, such as Roku boxes.
Customer Support
If you have technical issues or billing queries, it's important that you have responsive customer support on hand from your VPN provider.
NordVPN has always offered reliable and fast support, and it provides a number of routes for customers to get help.
There's 24/7 live chat support, email support, and a good support library with how-tos and user guides.
Global Server Coverage
Global server coverage is an important consideration when it comes to the ability to unblock online content from almost anywhere in the world.
NordVPN has 5,200+ servers located in 59 countries, so users have a lot of choices in which server they wish to connect to.
The service currently has 480+ servers located in Canada in 3 locations, so this is ideal for streaming Canadian TV.
Selecting a VPN that offers wide global server coverage like NordVPN will also be a benefit if you ever wish to access content that is geo-restricted to another country around the world.
Pricing
NordVPN is a relatively inexpensive VPN, offering its above-average service for a very reasonable price. Its fast speeds, useful security features, and comprehensive global server network can be yours for a bargain price.
There's also a 30-day money-back guarantee on offer from NordVPN.
About Canadian Television
The Canadian television industry is strongly linked to that of the United States, and the U.S. has had a heavy influence on the type of shows and content broadcast on TV in Canada.
While many popular U.S. shows are set in Canada – including Suits, which is filmed in Vancouver – Canada also has several of its own TV networks, which create popular TV series.
The Canadian TV sector is made up of a number of free-to-air networks, including CBC, CTV, Global, and City, plus French-language networks, such as SRA and TVC, which serve Quebec.
Alongside the free-to-air channels, there are a number of Canadian cable TV channels that have their own online streaming platforms. In addition, international online streaming services, such as Netflix and Crave TV, provide Canadian versions of their websites with TV content, movies and sports.
Canadian TV VPN FAQs
Can I Watch Canadian TV in the U.S.?
Yes, you can watch Canadian TV in the U.S. by using a quality VPN provider that has servers stationed inside of Canada and that offers reliable access to streaming services around the globe. I recommend NordVPN, as it has 4 server farms in Canada, located in Toronto, Vancouver and Montreal.
Can You Tell Me How to Watch Canadian TV in the USA?
Here's how to watch Canadian TV Using a VPN:
Subscribe to a reliable VPN provider (like NordVPN).
Install the VPN provider's app(s) on your favorite viewing device(s).
Log in to the VPN provider.
Connect to a VPN server located in Canada.
Start your favorite Canadian TV streaming app.
Enjoy the show!
Can I Use a Free VPN to Watch Canadian TV?
You can use a free VPN to watch Canadian TV, but it won't be a satisfying experience. First of all, many free VPNs will either offer a limited selection of server locations to select from or automatically connect you to a server of their choosing. Either way, you might not end up connected to a Canadian server.
Even if you do get a Canadian connection, your free VPN service provide may throttle your connection. In addition, most free VPNs will put a limit on your viewing, thanks to daily or monthly data caps.
Last, but certainly not least, comes the matter of privacy. Even free VPNs need to keep the lights on, and many do so by logging their users' online travels, then selling that info to advertisers and other interested parties. Plus, other free VPNs have been known to inject unwanted ads and tracking cookies into their users' browser sessions.
Does CTV have free streaming?
It does. CTV Throwback, CTV Movies, and MTV are available to everyone with no subscription or sign-in required. CTV makes numerous episodes of its series available for viewing for free. However, most of the networks streaming library requires a login to enable viewing.
How can I watch Canadian TV on a Firestick from US?
There are numerous Canadian TV apps available in the Amazon Appstore. Simply search for "Canada TV" in the Amazon Appstore, or search for "Canada TV" on the Amazon website in the Apps and Games department to view the available apps.
Can I watch CBC in the US?
Answer: Yes! You can watch CBC in the US if you have a cable or satellite subscription that includes CBC as part of its lineup. If you don't have a cable or satellite subscription, you can still catch some CBC programming by streaming it live or on demand through the CBC website or mobile app with a VPN.
Why aren't Canadian TV series broadcast on US networks?
The practical answer to this question is that it ultimately comes down to money. Canadian television networks simply don't have the same budget as their American counterparts, meaning they can't produce the same high-quality content. As a result, US networks are often hesitant to invest in Canadian shows.
Of course, there are exceptions to this rule. Some Canadian television series have succeeded in the US market, either through co-production deals or by being picked up by niche networks. But for the most part, US audiences simply don't have access to Canadian TV series.
"Canadian Flag Nation" by Alexei Hulsov licensed under Pixabay License