At a Glance
Internet censorship in Iran is among the most sophisticated and restrictive in the world. Freedom House gives Iran a Freedom on the Net 2022 score of 16/100 (0 = least free and 100 = most free), the same as 2021. During 2012, Iran's government was blocking an average of 27% of internet sites at any given time. The Iranian government also uses speed throttling as a tool to frustrate users by limiting their communications.
Internet censorship in Iran is on the rise. Iranian authorities block access to tens of thousands of websites. Blocked sites include international news sites, as well as those of human rights groups, ethnic and religious minorities, and more.
Will a VPN Help?
Luckily, there is a way to avoid Iranian roadblocks.
A Virtual Private Network (VPN) encrypts your internet connection, preventing Iran's government and Internet Service Providers (ISPs) from detecting and blocking your online activities. In this article, I list the top six VPNs to use in Iran.
Keep in mind that Iran is particularly harsh when blocking websites and online services. A little later, we'll discuss best practices for using a VPN in Iran.
This is what you need to look for in any VPN to use inside Iran: a lack of user logs, the highest level of encryption, kill switch protection, DNS leak protection and comprehensive app support.
How to Use a VPN in Iran
The six VPN providers I've included in this roundup are proven to work well from inside of Iranian borders.
Please keep in mind that Iran blocks the websites of many VPN providers, making them unavailable to subscribe to from inside Iranian borders. That's why I strongly recommend that you download your preferred VPN provider's software before entering Iran.
Users who need to keep their internet activities safe from the prying eyes of the Iranian government can take advantage of the protection that a VPN offers by following these steps:
Subscribe to the VPN provider that offers the best protection.
Download and install your VPN of choice's app(s) to your device(s). (Do this before entering Iranian airspace, if possible.)
Log into the VPN's server network.
Select and connect to a VPN server located anywhere outside Iran's borders.
Enjoy your internet freedom.
Important note: It's uncertain whether or not it's legal to use a VPN in Iran, or what the possible legal repercussions could be. For more information, check out my "Are VPNs Legal in Iran?" section toward the end of the article. Also, you may experience outages of VPN service in Iran, no matter which VPN you use.
Best VPNs for Iran
I tested all of my favorite VPN providers, and I found that these six VPNs will offer the best protection in Iran. Here's a short summary.
Best VPNs for Iran:
I evaluated and ranked the top Iran VPNs using the following criteria:
No user logs of any kind
Highest level of encryption
Bonus points for "Stealth" features
Automatic kill switch
DNS leak protection
Comprehensive multi-platform support
Take a look at the testing methodology section later in this article for more information about the criteria I used.
Here's my list of the top six VPNs for use in Iran.
Feb 2023
NordVPN offers the best protection for your internet use while in Iran. The provider's top 10 connection speeds make streaming and gaming content run smoothly while inside Iran. (Depending on your usual ISP-provided speeds.)
NordVPN has over 5,200 servers stationed in nearly 60 countries, providing above-average access to the rest of the world.
Records of your VPN-protected activities will never be available for scrutiny, as there aren't any records at all. The Panamanian VPN provider keeps no logs connected to your online antics.
The provider's owned-and-operated server network keeps third-party contractors away from customers' personal info. Meanwhile, all of the provider's servers are run 100% from RAM, meaning no data is ever written to a physical hard drive. All data is totally and securely wiped from the servers when they are rebooted or shut down.
A cryptocurrency subscription payment option will allow you to keep your payment information completely incognito.
While you're connected to NordVPN's server network, you won't need to worry about having your online activities observed or traced thanks to the provider's excellent encryption, connection obfuscation, and kill switch protection. The provider allows you to use custom DNS servers to help protect against DNS leaks.
NordVPN also offers "Double VPN" protection, which routes your internet connection through two VPN servers, adding another layer of anonymity protection to your connection.
App support is well covered at NordVPN, with native apps available for Windows, iOS, Android, macOS (with native support for M1.M2 Macs), Linux, and Android TV platforms. Chrome, Edge, and Firefox browser extensions are available as well.
The provider allows up to six concurrent connections on a single username, and router support is available if you need to connect more than that.
NordVPN offers plenty of customer support, including 24/7 live chat, email support, and a searchable knowledge base.
Pros:
Keeps no user logs
Military-grade connection encryption
Top-notch privacy protections
Connection obfuscation switch
High-speed connections
Cons:
App interface could be more user-friendly
BEST VPN FOR IRAN:NordVPN is the top VPN to choose for use in Iran. It keeps your Iranian internet activities undercover, and it doesn't charge a whole lot in return. The provider's strict no-logs policy is just part of a comprehensive privacy and security protection suite. A risk-free 30-day money-back guarantee is available.
Read my full review of NordVPN.
NordVPN Coupon
SAVE 59% on a 2 year plan
Get Deal ›
Coupon applied automatically
---
Surfshark has Iranian internet users covered thanks to an excellent set of offerings designed to both protect and enhance your online activities. Its low price really makes it stand out from the crowd.
Surfshark's global server network includes 3,200+ servers stationed in over 95+ countries, the fast-growing network will provide access to most of the world.
The provider never keeps any records of your online activities thanks to a strict no-user-logs policy. The provider also protects your privacy by accepting various forms of cryptocurrency as payment. In addition, the provider now runs its servers only from volatile RAM. This means that no data is written to a physical hard drive, ensuring that all data is wiped from a Surfshark server whenever it is rebooted or turned off.
Your online activities will be safe from prying eyes thanks to the provider's use of military-grade encryption, a kill switch, and DNS leak prevention. Ad and tracker blocking, as well as phishing and malware protection, all add up to a comprehensive protection offering.
The provider also offers camouflage mode to disguise your VPN usage as normal internet traffic, and their MultiHop feature routes your connection through two VPN servers for extra anonymity.
Native app support includes offerings for iOS, Android, Linux, Windows, macOS (including native Apple Silicon support), and Amazon Fire TV device platforms. Chrome and Firefox browser extensions are also available. Compatibility with a large number of router makes and models makes it easy to keep all of your connected devices protected.
Surfshark's unlimited concurrent connections allowance provides online security and enhancement for an unlimited number of devices, even when you're out and about.
For a mere $1.49 extra per month, you can score additional protective services, including antivirus, truly private search, and data breach alerts.
Surfshark support options include a 24/7 chat option, a searchable support database, an FAQ section, and a support request form.
Pros:
Servers provide access to most of the world
No limit on simultaneous connections
Comprehensive online security and privacy protection
Beer-bottle price for champagne service
Cons:
Few advanced options in the apps
BEST BUDGET-PRICED VPN:Iranian residents and visitors can expect comprehensive online protection, as well as a very affordable price, from Surfshark. The provider's unlimited simultaneous connections policy will make it a hit with those who need to protect large groups. A 30-day money-back guarantee is available.
Read my full review of Surfshark.
Surfshark Coupon
SAVE 82% + 2 Months FREE on the 2 yr plan
Get Deal ›
Coupon applied automatically
---
ExpressVPN is a solid choice, especially for users who want to access content around the world, thanks to the thousands of servers that the provider has stationed around the globe.
ExpressVPN's server network consists of 3,000+ VPN servers in 94+ countries, providing protection no matter what part of the world you need to connect to.
The provider is located in the British Virgin Islands, where there are no logging requirements for VPNs, and ExpressVPN takes advantage of that fact by keeping no user logs. The provider also runs all servers 100% from RAM. This means no data is ever written to a physical hard drive, so all data is securely wiped from a server whenever it is restarted or shut down.
You can pay for your VPN subscription using Bitcoin. If you use a disposable email address, there will be absolutely no traceable connection between you and your VPN subscription.
ExpressVPN's fast connections are more than up to any popular internet activity you can think of, and they're protected by military-level 256-bit AES encryption and automatic kill switch protection.
The service also provides IPv6 leak protection to ensure that no IP address information leaks outside your encrypted connection tunnel, as well as DNS leak protection, with an option to force your computer to use the VPN provider's DNS servers when connected to their network.
The provider offers native apps for the macOS (with M1/M2 Mac support), iOS, Windows, Linux, Amazon Fire, Chrome OS, Android, and Android TV devices. Browser extensions are available for the Chrome, Edge, and Firefox browser platforms.
ExpressVPN allows up to five simultaneous connections to their servers using a single username. If that isn't enough, you can use the provider's comprehensive router protection.
Customer support options include 24/7 live chat, email support, a trouble ticket submission system, and a searchable support area.
Pros:
Strict no-logs policy
Top-notch connection encryption
Kill switch and DNS leak protection
Large server network
Cons:
Allows only five simultaneous connections on a single login
Pretty expensive
GREAT WORLDWIDE COVERAGE:ExpressVPN offers a very large server network, which should make it attractive to those in Iran who want to access content around the globe. The provider's multi-platform support and fast speeds are added benefits. A 30-day money-back guarantee is available.
Read my full review of ExpressVPN.
ExpressVPN Coupon
49% off plus 3 months Free!
Get Deal ›
Coupon applied automatically
---

Private Internet Access VPN (PIA) works well from inside Iran, but you're on your own when it comes to support while you're in the country.
PIA keeps no logs, so there are no records of your online antics. The provider's Bitcoin payment option means there is no connection between your payment info and yourself, if you wish.
The provider's speedy connections are well-protected, thanks to the provider's use of government-level 256-bit AES encryption, IP/DNS leak prevention, and a kill switch. Users can also block ads, trackers, malware, and malicious sites when using the provider.
PIA's apps lineup includes options for Android, iOS, Windows, macOS, and Linux devices. Chrome, Opera, and Firefox browser extensions are also available, as is compatibility with numerous router makes and models.
Up to 10 devices can be simultaneously connected on a single account.
The provider has 3,300+ servers in more than 80 countries around the globe.
Live support chat, a trouble ticket form, and a searchable support/troubleshooting library are usually available, but you'll likely have trouble connecting to the PIA website when inside Iranian borders.
For more information, visit the Private Internet Access VPN website.
Pros:
Supports many popular devices and routers
Comprehensive security and privacy
Connect up to 10 devices at once
Cons:
No access to support while inside of Iran
RELIABLE PROTECTION IN IRAN:Private Internet Access delivers reliable protection for Iranian users. While the provider works from inside Iran, customer support is blocked. Offers fast, well-protected connections to keep your online activities undercover. A 30-day money-back guarantee is available.
Read my full review of Private Internet Access.
Private Internet Access Coupon
Save 82% on a 2 year plan + 2 months FREE
Get Deal ›
Coupon applied automatically
---
PrivateVPN makes this list due to its fast and well-protected connections, and much more.
PrivateVPN never saves user logs. Plus, it accepts Bitcoin to keep your payment information incognito, when used with a disposable email address.
All PrivateVPN connections are protected with industry-standard banking-level 256-bit AES encryption, IP/DNS leak prevention, and more to keep your online activities undercover.
Unfortunately, the provider's native app support is limited to support for the macOS, iOS, Windows, and Android device platforms. No browser extensions or router support are available as of yet.
PrivateVPN offers a 10 simultaneous connections allowance on a single account.
The provider's speedy connections are never hampered by data caps or bandwidth restrictions.
PrivateVPN's server count is a mere 200+ servers, although they are well spread out among 60+ countries around the globe.
Customer support options include online chat, email, and an FAQ section.
Pros:
Excellent security and privacy protection
Fast connection speeds
Up to 10 simultaneous speeds
Cons:
Miniscule server count
Comes up short in the app support department
GREAT PROTECTED CONNECTIONS:PrivateVPN's fast connections are well-protected, keeping your online travels incognito. While the provider's server count is almost embarrassing, the country coverage isn't bad. Also, app support could use a boost. A 30-day money-back guarantee is available.
Read my full review of PrivateVPN.
PrivateVPN Coupon
SAVE 85% on the 3 year plan
Get Deal ›
Coupon applied automatically
---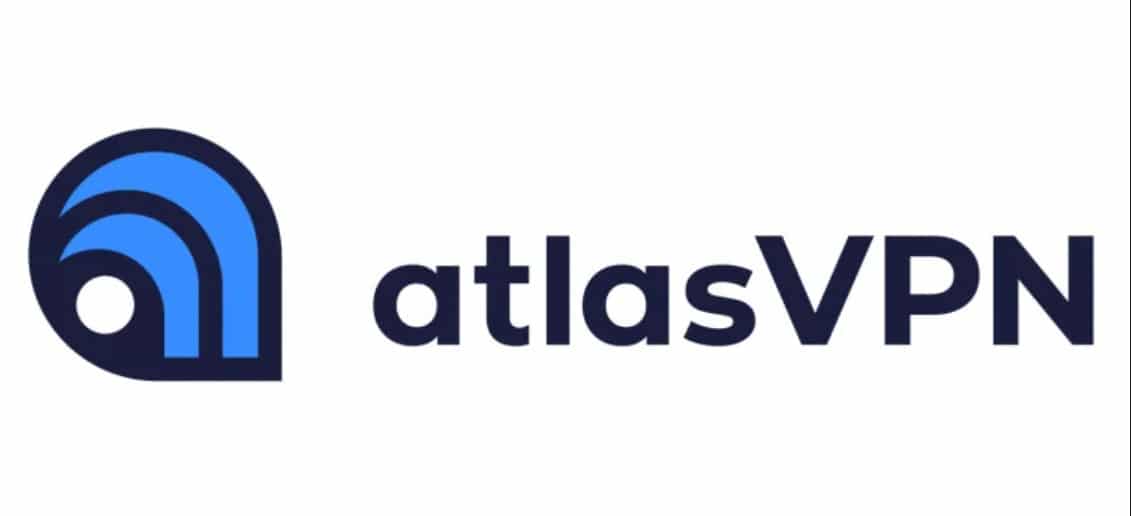 Atlas VPN's comprehensive online protection and privacy has you covered in Iran.
Atlas VPN follows a strict no-server-logs-ever policy. However, it does not accept cryptocurrency as a subscription payment.
The provider uses government-grade 256-bit AES encryption, kill switch protection, and more to keep your online activities hidden. The provider's proprietary Safebrowse and Safebrowse Plus features protect your online browsing sessions from malicious online services and unwanted ads. Plus, the provider's exclusive MultiHop+ feature provides added online anonymity, as the feature selects a random exit server and then rotates it as you browse.
Users of Android, iOS, Linux, macOS, Windows, Android TV, and Amazon Fire TV devices can find native app support from this provider. Although there is currently no support for browser extensions or routers, Atlas says they are all on the way.
The provider puts no limit on the number of devices that can be simultaneously connected on a single account.
Atlas VPN connections are fast and are unhindered by data caps or bandwidth limitations. Its global server network has 750+ servers stationed in 42+ countries.
Customer support options include a live subscriber chat option, email, a contact form, and a support library.
Pros:
Good connection speeds
Top-notch online security and privacy
Support for most popular device platforms
Cons:
No browser extensions
No Linux or router support
Global server coverage could be better
UNLIMITED ONLINE PROTECTION:Atlas VPN's reliable online protection keeps your online activities from being monitored or blocked by your ISP or the government. Better server coverage and device support would be a welcome improvement. A 30-day money-back guarantee is available.
Read my full review of Atlas VPN.
Atlas VPN Coupon
SAVE 81% on a 2 year plan
Get Deal ›
Coupon applied automatically
---
Methodology for Assessing VPNs for Iran
Never, ever choose a VPN service provider for Iran before first assessing whether or not it will even work in Iran. Iran is a very restrictive country, and not just any VPN will do. I've assessed the best available VPNs for whether or not they will work effectively in Iran, and I've listed them above.
These are the categories I paid special attention to when assessing those VPNs for Iran:
Speed: The Iranian government throttles internet speeds, which makes a VPN's connection speeds, already an important consideration, even more important. All of the VPNs on my list, especially NordVPN and ExpressVPN, offer some extremely fast speeds, according to my most recent connection speed test results.
Server network: You want to look for a large server network, as that will mean a lot of options when it comes to unblocking international internet content. In addition, look for a high server count. A large number of servers will mean faster speeds, as no individual server will have too many users clogging it up.
Value: Settling for a VPN with a higher price than is justified by its features and functionality is always a bad idea. I made sure that each VPN I recommend for Iran offers great value, with a price that is commensurate with what the given VPN offers.
Ease of use: Using a VPN doesn't have to be difficult, especially when you choose a provider that offers easy-to-use apps. I only recommend VPNs that offer simple apps, so even beginning VPN users can get the hang of them quickly. The availability of apps for a wide array of platforms is also something to consider.
Security and privacy: Since Iran is a highly restrictive country when it comes to the internet, having comprehensive digital security and privacy protections is essential in a VPN. Banking-level 256-bit AES encryption, an automatic kill switch and DNS/IP leak protection are the very least in online protection that you should look for. The VPN should also never save any logs of your online activities, so the Iranian government can never request a record of them (because there won't be one).
Streaming: Streaming is a very popular pastime with VPN users, so it makes sense to also consider the streaming capabilities of VPNs. Each VPN on my list offers reliable access to streaming sites such as Netflix, Hulu, Amazon Prime Video, and other popular streamers.
My in-depth research doesn't end here. The factors above are just a small part of my comprehensive VPN testing methodology. My data-driven approach allows me to better understand a VPN's services, this allows me to recommend only those that are a good fit for my readers' needs.
Is a Free VPN a Good Option for Use in Iran?
The answer to this question is a solid NO!
I would never recommend a "free" VPN for any use, but when you're in an overly restrictive country like Iran, attempting to use a freebie VPN provider can be downright dangerous!
One of the main reasons to use a VPN while in Iran is to protect your online activities from being observed or investigated. A free VPN will not offer protection against monitoring.
Many "free" VPNs track their users' online activities, log them and then sell them to advertisers and other third parties. If a VPN provider is willing to sell your personal information to advertisers, they likely won't resist the Iranian government if it comes a-knocking at their door.
Oh, before I forget, you should also keep in mind that some free VPNs are also known to inject ads and tracking cookies into their users' browsing sessions.
In addition to being a security risk, freebie VPNs also have a hidden cost related to your precious time. Some sans-charge VPNs will force you to wait in a queue before you're allowed to connect to a VPN server.
Then, once you're allowed to connect, you are likely limited to a selection of only a few servers, and you may not even be allowed to select which server you'd like to connect to.
Free VPNs may also throttle your connection, impose bandwidth limitations, and place monthly data caps on your VPN usage. The internet is slow enough in Iran, there's no reason to limit its abilities even more.
Why Do You Need a VPN in Iran?
Freedom House gives Iran an aggregate 2022 Internet Freedom Score of 16/100 (100 = most free, 0 = least free), just one point better than the year before. This ranks as "Not Free" on the Freedom Score scale.
The government blocks apps and websites if they include links to websites of foreign governments (especially if those countries are the United States or Israel.) They even block domestic sites if they include criticism of the Iranian government.
State authorities continue to use intimidation and violence against internet users, arresting numerous individuals for their online activities in 2018.
On the "bright" side, it should be noted that convictions led to shorter prison sentences than those received in previous years.
The government also continues to throttle and shut down entire mobile and internet networks, as well as block access to apps, such as messaging app Telegram and photo-sharing platform Instagram, for periods of up to a week at a time.
A VPN allows users to keep their online activities undercover by hiding online activities inside an encrypted tunnel, making it impossible for authorities, ISPs and other interested parties to monitor a user's online travels.
In a restrictive country like Iran, this allows access to censored services and websites, including social networking and video streaming sites.
How Does Iran Censor the Internet?
According to researchers Kyle Bowen and James Merchant, Iran takes a three-pronged, measured approach (PDF) to censor the internet.
Preventative measures: These measures are designed to prevent Iranians from accessing forbidden content totally, and are not geared toward monitoring or threatening users. The measures include a URL blacklist, DNS redirection (which forwards illegal web requests to a censor-managed webpage), content-control software (which inspects and filters web content), HTTP and keyword filtering (which denies access to websites according to keywords included in URLs), and broadband speed limitations.
Interceptive measures: These techniques are used to silently track and attempt to thwart users who have somehow gotten around the government's preventative measures. These measures include deep packet inspection (which is the inspection of data in detail), man-in-the-middle attacks (where a computer inserts itself into a connection between a client and another server and poses as the server), and traffic analysis (analysis of the sites that are most frequently visited).
Reactive measures: These measures are used to control and censor users after they have already accessed banned content. They consist of traffic analysis and surveillance, the arrest of internet activists and developers, blocking of SSL (which forces users to connect insecurely to a website or service, allowing easier monitoring and enabling man-in-the-middle attacks), and connection throttling.
How to Maximize Your Privacy in Iran
Once you're in Iranian airspace, before connecting to your VPN of choice, do the following.
Turn on every protection you can find for your VPN connection. If the OpenVPN protocol is available, use it. Turn on kill switch protection, auto-reconnect, obfuscation features, "scrambling" features, "Stealth VPN" features, and anything else that can help hide your activities and the fact that you are using a VPN.
You can also maximize your anonymity by avoiding public WiFi hotspots, using an encrypted email provider and downloading a secure browser, like Tor.
Are VPNs Legal in Iran?
While we strongly recommend using a VPN to protect your connection no matter where you are located, be careful when using a VPN in strongly restrictive countries like Iran. The country began restricting access to VPNs in 2013, and the restrictions continue to this day.
We cannot guarantee any user's safety while inside Iran. Accurate information about the country and its laws regarding internet and VPN usage is difficult to come by.
While using non-government-approved technology like a VPN can reportedly lead to a sentence of 91 days to one year behind bars, actual arrests are quite rare. It's mostly used as a tool to prosecute those who oppose the government, not folks looking to catch up with friends on Facebook.
A new "User Protection Bill" proposed in 2022, would make producing or distributing VPN and proxy services a crime in Iran. The bill would also punish any Internet Service Provider that allows unlicensed foreign services – possibly including VPNs – to access Iranian user data.
Still, no one can be certain about the measures the Iranian government will take to track your activities, or what the penalty may be for attempting to get around their virtual roadblocks. Good luck.
What Else Can I Use a VPN For?
In addition to providing excellent protection for your internet activities while you're inside Iran, a VPN can also offer additional advantages.
A VPN provides access to streaming, gaming, and other types of content that might normally be blocked in your region of the world. (This is an advantage anywhere, not just in Iran.)
A VPN also prevents your ISP from throttling your connection speed just because you're accessing non-approved sites and services.
Last, but certainly not least, the encryption that protects your online activities from Iranian eyes also protects your daily activities – such as paying bills, banking, and online shopping – from the bad guys. That's especially valuable when you're using unprotected public WiFi hotspots.
Iran VPN FAQs
What Is the Best Free VPN for Iran?
There is no such thing as a best free VPN for Iran, or even a good one, for that matter. Free VPNs are guilty of things like imposing data caps and bandwidth throttling, inserting unwanted ads and tracking cookies into your browsing sessions, and selling your data to interested third parties. And you definitely don't want a restrictive country like Iran getting its hands on your data.
What Is the Best Telegram Proxy for Iran?
You don't want to use a proxy to access Telegram in Iran. Proxies don't encrypt your connection like a VPN does, leaving your internet travels unsecure and visible to prying eyes. Always use a VPN, like my #1 pick, NordVPN, to get safe access to Iranian content and services.
What Is the Best DNS for Iran?
NordVPN offers a MediaStreamer DNS service that allows set-top boxes, gaming consoles, smart TVs, and other streaming devices to access Iranian content. However, be aware that the DNS service doesn't encrypt your connection like a VPN does, leaving your streaming activities open to nosy third parties. In a restrictive country like Iran, this could be dangerous.
Are VPNs Legal in Iran?
While VPNs are legal in Iran, there are some considerable "gotchas" to keep in mind. You can only sign up with a VPN provider that is both registered with and approved by the government.
Can I Watch Netflix Titles Not Available in Iran?
The Netflix library in Iran is definitely limited, due to restrictions in the country. By using a VPN you can access the larger Netflix libraries available in other countries, such as the United States, United Kingdom, Canada, and other countries around the globe.
Can I Use a VPN to Browse Iranian-Only Content From Another Country?
Unfortunately, since Iran puts heavy restrictions and requirements on providers, there are none that have servers based in Iran. This makes it impossible to browse Iranian-only content from outside of the country. However, I'd venture to say most Iranian VPN users are simply looking to keep their internet travels undercover and access blocked websites.
Does a VPN Slow Down My Internet Connection in Iran?
A VPN will slow your internet connection. However, a quality VPN will only slightly slow your connection speeds. It may actually increase your connection speeds in some cases, as it hides your online activities, meaning your ISP won't throttle your connection simply because it doesn't approve of what you're doing.
Conclusion
While Iran's government may heavily restrict internet usage, there is a way to open access to an unrestricted internet when inside Iranian borders.
A VPN – like my #1 choice, NordVPN – is the best way to avoid Iranian internet censorship, protect your online travels from surveillance, and open up access to a world of content that might normally be out of reach.
For more information or to purchase a subscription, visit the NordVPN website.