Intro – Unblocking Snapchat
Image and video sharing app Snapchat has become wildly popular with people who enjoy using the app's (mostly) comical filters to entertain friends and family with videos and photos. While the app is popular with users of all ages, it isn't so popular with employers and schools, both of which sometimes block the app for users who are connected to the internet via their in-house networks.
In this article, we'll share ways for Snapchat users to reroute their internet connection using a Virtual Private Network (VPN), which allows users to hide their Snapchat activities from the prying eyes of employers or school officials.
The best way to unblock Snapchat on school or work Wi-Fi
If the network admin at your school or place of work has made the network Snapchat-unfriendly, you'll need to subscribe to a VPN, which can hide your online activities, once again opening access to Snapchat.
NordVPN is the best VPN available for providing reliable access to Snapchat. In addition, you'll also enjoy top-notch online privacy and security for all of the rest of your online activities.
The provider's wide-ranging global server network, excellent native app support, fast download speeds, and around-the-clock customer support make it an excellent VPN option.
About Snapchat
Snapchat is a popular image and video messaging app for the iOS and Android mobile platforms, first released in September 2010. The main feature of the app is that the photos, videos, and messages sent and received by the app are only available for a short period of time before they're gone.
Over the last few years, Snapchat has added numerous features to the app, including augmented reality features, such as the ability to add stickers, animated objects, and AR masks to the subject's face and surrounding area.
The app has evolved from a person-to-person messaging platform to one that allows users to view "stories" of chronological content, and "discover" ad-supported short-form entertainment.
The new features have only increased the popularity of the app among its target demographic: millennials.
As of Q2 2022, Snapchat had 347 million daily active users worldwide. An average of 210 million Snapchats were created every day.
Why and How Do Schools and Employers Block Snapchat?
Employers and schools have the extremely odd and totally unfounded idea that the folks using their networks to access the internet should only use that resource for the work at hand, be it researching numbers for the next big business deal or researching numbers for the next big science project (sorry, the SARCASM tag hasn't been developed yet).
Sadly, this unenlightened attitude leads these institutions to block access to social media, such as Snapchat and Facebook, for folks on their networks. Network administrators can easily block access to any website or service with just a few keystrokes and a click or two of their mouse.
Luckily, there is a great way to unblock access to Snapchat, and it can be done with just a few taps on your iOS or Android device.
How to Unblock Snapchat At School or Work
Normally, you could simply use your cellular data connection on your mobile device to access Snapchat, easily avoiding any issues with your school's or employer's internet roadblocks.
However, many schools and office buildings were built before digital cellular connections were a thing and can act similar to a Faraday Cage, which is used to block electromagnetic fields. This means cellular signals can be blocked, making it difficult to get a good cell signal. Plus, some tablets and other devices don't have a cellular connection, only WiFi.
Such issues require a different solution. That's where a Virtual Private Network comes in handy. As you may know, a VPN is one of my favorite tools for opening up access to any type of geographically-blocked content. That same feature of a VPN also makes it the perfect tool for accessing Snapchat in locations where it's normally blocked.
A VPN coats your internet connection with a layer of encryption, hiding your online activities from the prying eyes of others (yes, even the network administrator of your employer or school).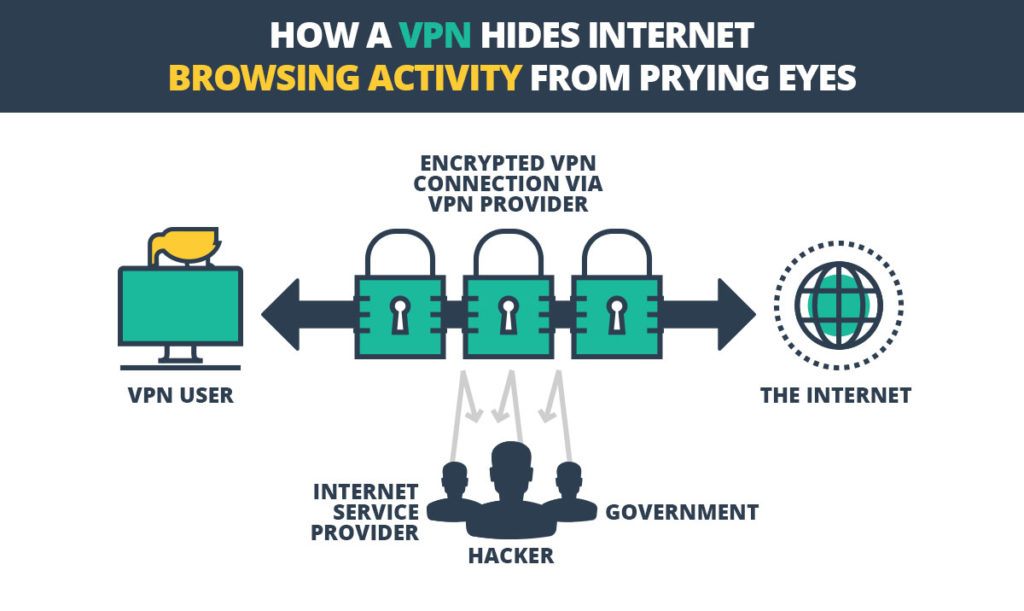 WANT TO TRY THE TOP VPN RISK FREE?
A 30-day trial subscription to NordVPN is available when you sign up on this page. This means you can use all of the features of the #1 VPN for Snapchat for one month. This is great for Snapchat users who are looking to make a post from school or work.
There are no penalties for canceling - if you decide NordVPN isn't right for you, simply contact support within 30 days and you'll get a refund. Start your NordVPN trial here.
Methodology for Assessing a VPN for Unblocking Snapchat
It's important to consider several important aspects of a VPN service provider before choosing one to unblock Snapchat, because not every VPN is up to the job.
These are the most important aspects of a VPN that we made sure to look for in our recommended VPN (NordVPN) for unblocking Snapchat:
Connection speed: You don't want to have to wait long for a Snapchat video to load, or get a blurry picture. That's why considering the connection speeds provided by a VPN is critical. NordVPN offers extremely fast speeds, so no worries in that department.
Server network: While mostly any server has the ability to unblock Snapchat, you're probably also a fan of streaming content, and a VPN having a large global server network is critical for that. Also, make sure to look for high server numbers, as the more servers that a provider offers, the faster the speeds.
Value: Cost is always an important consideration, and finding a VPN that offers excellent value is imperative. NordVPN offers its stellar service at a budget-friendly price, despite offering some incredible service.
Ease of use: When you just want to quickly unblock Snapchat, you don't want to waste time fiddling with complicated VPN features. I made sure to recommend a VPN that offers easy-to-use apps. Also, choose a VPN with lots of multi-platform support, so you know your favorite device is covered. NordVPN fits that description.
Security and privacy: Don't forget to consider the digital security and privacy protections that a VPN offers. The VPN should offer, at least, banking-level encryption, an automatic kill switch, and DNS/IP leak protection. The VPN should also not save any logs of your online activities. NordVPN excels in this category, offering all of this and more.
Social media: If you're a fan of Snapchat, you'll likely also want to access Instagram, and possibly Netflix, at school. NordVPN can do this, in addition to working well with Facebook, Skype, Whatsapp, and more.
Please don't think our research ends here. In fact, evaluating the above factors is just a small part of our overall VPN testing methodology. This data-driven approach helps us better understand the VPN provider and the services they offer, so we ensure that we recommend only those that are a good fit for your needs.
Which VPN Provider Works the Best?
While the task at hand is unblocking Snapchat when you're at work or school, you should also keep other uses for a VPN in mind when considering which VPN service is right for you. Why? Because once you have access to a VPN, you're going to find out that it's a great tool for protecting your internet connection and keeping all of your online antics undercover.
In addition to unblocking social networks like Snapchat, you'll also want to consider connection speed, what types of customer support they offer, what device platforms they support, and how much all of it is going to cost you.
NordVPN is a simple-to-use, speedy, safe, and well-supported VPN (full review available here).
Connection Speed
NordVPN provides speedy, encrypted connections, and in our most recent connection speed tests, the service delivered some of the fastest download speeds of any VPN I tested.
This means you'll have no issues efficiently sending or viewing any Snapchat-based video content – or any other video content for that matter (your mileage may vary, depending on how fast your school- or employer-supplied internet connection usually measures in at).
Multi-platform Support
Although Snapchat is only available on the iOS and Android device platforms, a VPN's multi-platform support is still an important consideration.
NordVPN offers support for Windows, macOS (with native M1 Mac support), iOS, Android, Amazon Fire, Linux, and Android TV devices. The provider also offers browser extensions for the Chrome, Edge, and Firefox platforms. Up to six concurrent connections are allowed on a single username.
Flexibility like that means you can protect your internet connection and unblock websites, streaming services, and gaming servers, no matter which device you're using.
Customer Support
When it comes to experiencing issues with your VPN connections, I wish you nothing but the best. However, the odds are in favor of you possibly needing to ask a few questions of your VPN provider's customer support crew from time to time.
NordVPN provides three methods of support to its customers, all through the NordVPN website. Support options include around-the-clock live support text chat, email support, and a searchable knowledge base.
I've always had good luck with this provider's customer support agents. They've always responded quickly, providing knowledgeable answers to my questions. When I've felt like doing a little digging on my own, their easy-to-search knowledge base was an excellent resource.
Global Server Coverage
If you're a Snapchat fan, chances are better than good that you watch a lot of streaming videos and listen to a lot of streaming music. Some of the content providers restrict viewing of and listening to said content to only certain areas of the globe.
A VPN is a great way to unlock blocked content, such as nation-specific streaming services like Netflix, Hulu, and Sling TV. It's also a great way to grab international fame and fortune (okay, maybe not fortune) by gaining access to international gaming servers.
NordVPN has 5,600+ servers located in close to 60 countries around the globe. This provides a great deal of unblocking flexibility.
Privacy & Security
NordVPN provides excellent online security and privacy protection. All NordVPN connections are protected with military-grade 256-bit encryption, a kill switch, and IP/DNS leak prevention. The provider's NordLynx connection protocol is based on Wireguard and is designed to offer improved security and performance.
The provider runs all of its servers following a strict no-logs basis. Even if it did save server logs, they'd be gone after a reboot or a shut down, as the provider operates its servers 100% from volatile RAM, writing no data to a physical hard drive. Plus, the provider owns and operates much of its server network, keeping third-party operators away from your personal information.
Pricing
NordVPN is a reasonably-priced VPN service that provides excellent value for the money. The provider offers a 30-day money-back guarantee.
For more information, visit the NordVPN website.
NordVPN Coupon
SAVE up to 69% + 3 months free
Get Deal ›
Coupon applied automatically
Unblock Snapchat FAQs
How Do I Unblock Snapchat at School?
Unblocking Snapchat at school is easy. Just follow the steps below.
Go to the website of your preferred VPN provider and subscribe (I recommend NordVPN).
Download the Snapchat app onto your mobile device.
Log in to the service in the app.
Connect to a VPN server anywhere.
Start snapping away!
Do VPNs Work on Snapchat?
Yes, reputable and reliable VPN providers like NordVPN are excellent tools to unblock Snapchat no matter where you are, whether that's at school or your place of work.
Is it Legal to Unblock Snapchat On My Work or School Wifi?
As long as the country you reside in allows VPN usage, yes it is perfectly legal. However, your school or workplace may have restrictions on VPN usage. If they detect your VPN usage they may fire you or suspend you. At the very least, it may go on your permanent record.
Can I Use a Free Proxy Server Instead of a VPN to Unblock Snapchat?
While you can use a free proxy server to unblock Snapchat, you'll want to be very careful. First of all, a proxy server doesn't encrypt your connection like a VPN does, so it's easier to track your online activities. Plus, many free proxy servers make money by selling your usage information to advertisers and anyone else willing to pay for it.
Are There Any Privacy Concerns for Snapchat That a VPN Would Also Help With?
If you're using an unencrypted public WiFi hotspot to access Snapchat, hackers could monitor and intercept your activities, possibly allowing them to access your information.
Can Snapchat Ban My IP Address?
Yes they can. If "Team Snapchat" can ban your IP address for sending spam to other users, or because you've used Snapchat "in other prohibited ways," or for using a VPN. (Look for a VPN that does a good job of hiding your VPN usage.) However, Snapchat says an IP ban is usually temporary.
Can I Access Snapchat from Any Country?
As long as you're not in a country that has outlawed access to Snapchat (like China) you should have access to the photo network. If you are. in a country where it is outlawed, you can use a VPN to regain access to Snapchat.
Can My School or Work Tell That I'm Using a VPN?
If your school or work IT department monitors their network, they can indeed tell if someone on the network is using a VPN. However, they will not be able to tell what you are doing online.
How do I remove a friend on Snapchat?
Removing a friend on Snapchat is an easy process that can be done in just a few steps -
Swipe right to go to the Chat screen.
Tap and hold on a friend's name.
Tap 'Manage Friendship'
Tap 'Remove Friend'
If they had recently sent or posted something on their Story that you would like to keep but no longer communicate with them directly, you can choose to block them instead. Blocking somebody prevents both parties from viewing each other's stories and messaging each other.
To block someone: click on their name within your 'Friends' page > Select "More" > Then scroll down and select 'Block'.
Understanding how to add/remove friends or temporarily blocking certain individuals can help in making your Snapchat experience more enjoyable.
Unblock, Snap, Then Chat
By using a Virtual Private Network like NordVPN, Snapchat users can easily get around any networking-related roadblocks their school or corporate IT manager might throw up between them and their favorite Snapchatters (wait? Is that a word?).

In addition to Snapchat access, NordVPN also provides excellent protection for your internet connection and its accompanying personal information. The provider keeps all your connected devices protected and provides a great way to cover your tracks on the internet.
Now, it's time to log on and see what kind of goofy video or photo my wife has sent me. She just loves those damn puppy dog face filters (if they release a Baby Yoda filter, I'll never get any work done).