Internet freedom in Indonesia declined during 2021 according to Freedom House, which rates the country's internet as "partly free." In 2021, the government terminated internet access in Papua for some time (likely as a move against Papua's independence movement), and online journalists and users faced both offline and online harassment and violence for their online activity.
Government authorities routinely blocked social media platforms on the pretense of the fight against fake news, pornography and terrorism. Indonesian Internet Service Providers (ISPs) handle the actual blocking of websites, either by order of the government task force or at their own discretion. Popular websites like Reddit, Netflix and Vimeo have been blocked at times for offering content that is deemed vulgar or obscene.
Can a VPN Protect Me in Indonesia?
Over 40% of internet users in Indonesia use a Virtual Private Network (VPN) to access the internet in their country.
A VPN keeps your online activities flying under the radar by encasing your internet connection in a tunnel of impenetrable encryption. This prevents nosy third parties like governments and their pals the ISPs from monitoring, recording, or blocking your online activities.
A VPN also makes it possible to tunnel under the walls that governments and ISPs erect that prevent you from accessing online content that they have deemed unfit for your consumption, such as streaming services or social networks.
In this article, I review the top seven best VPNs for use in Indonesia.
How to Use Your VPN in Indonesia
To use a VPN to protect your online activities while inside Indonesian borders, do the following:
Subscribe to the VPN that best fits your needs. (I recommend NordVPN.)
Install the VPN service's app on all of your internet-connected devices.
Log into the VPN service.
Select a VPN server and connect to it.
Enjoy your newly acquired online anonymity.
Best VPNs for Indonesia
In order to determine the top seven VPN services for use inside Indonesian borders, I ran my top VPN providers through an extensive battery of tests.
The seven providers listed below provide the best protection and offer the best access to blocked content while inside Indonesia. The quick rundown is:
I ranked the top seven Indonesian VPNs by weighing the following factors:
Ability to unblock content
Security and privacy protections
Fast connections, with unlimited bandwidth and no data caps
Global network server numbers
Bonus for Indonesia-based servers
Customer support
Native app support
Here are my top seven picks for the best VPNs to use while residing in or visiting Indonesia.
Feb 2023
NordVPN is my top choice for Indonesia as it offers insanely fast connections and optimal security and privacy protections. Streaming lovers will appreciate the VPN's ability to unblock Netflix, BBC iPlayer, and other popular streaming services.
Your privacy is never at risk with NordVPN thanks to its strict no-logs policy to protect your online travels and a Bitcoin payment option to protect your subscription payment information.
The protection continues when it comes to NordVPN's speedy connections. The provider protects your internet connection with military-grade 256-bit AES encryption, an automatic kill switch, the ability to block ads and malware, and more. The service never restricts its customers' usage with data caps or bandwidth limitations.
5,500+ owned and operated servers (so, no third-party access to customers' info) in 60 countries add up to comprehensive server coverage, offering access to content from around the world. Three of those servers are located inside Indonesia, ensuring you'll always be able to stay connected to local resources.
All of those servers are run completely from RAM, with no data ever being written to a physical hard drive. This ensures that all data is securely wiped whenever a NordVPN server is rebooted.
Customer support is an around-the-clock feature at NordVPN, with 24/7 live support chat, email support, and a searchable support knowledge base.
The provider delivers comprehensive native app support thanks to apps for the Android, Windows, macOS (with native Apple Silicon support), iOS, Linux, Amazon Fire, and Android TV platforms. Chrome, Edge and Firefox browser extensions can also be had.
You can take advantage of NordVPN's SmartDNS service to access international content on devices that are not compatible with VPN apps, such as gaming consoles and set-top boxes. Be aware, though, that the service doesn't encrypt your connection like the VPN service does.
Up to 6 devices can connect to the service at the same time via a single login. If you need more or want to protect devices that are not on the above list, you can protect them all via a single access point thanks to NordVPN's excellent router support.
Pros:
Great app and browser support
Excellent content-unblocking abilities
Bargain price
More than 5,500 servers in 59 countries
Top-notch privacy and security protection
Cons:
Streaming-optimized servers not labeled in the app
BEST VPN FOR INDONESIA:NordVPN is the best VPN for protecting your internet connection while living in or visiting Indonesia. The provider's excellent global server coverage, top-notch customer service, and incredibly fast connections all add up to the best VPN in this lineup. A 30-day money-back guarantee is available.
Read our full review of NordVPN.
NordVPN Coupon
SAVE 63% + FREE months
Get Deal ›
Coupon applied automatically
Surfshark offers outstanding protection for internet users who are looking for excellent connection protection at a price that won't break the bank.
The provider can unblock an impressive amount of content in many parts of the world thanks to its wide global server network, which includes 3,200+ servers in 65+ countries, Indonesia included. The provider offers access to 30+ Netflix libraries around the globe.
Connection protections include bank-grade 256-bit AES encryption, an automatic kill switch, and DNS/IP leak prevention, as well as ad and tracker blocking, and malware and phishing protection.
Surfshark never keeps any logs of your online activities, keeping your privacy thoroughly protected. The provider also accepts Bitcoin as a private payment option, protecting your financial information.
Surfshark's connection speeds are satisfying, ensuring you'll have a clear picture when you stream and no lag when you game. You can also share files without a problem on its servers. No bandwidth limitations or data caps are around to ruin the fun.
Surfshark's customer support includes 24/7 live support chat, a "contact us" form, email support, and a searchable support library.
Surfshark supports numerous devices with native apps, including Android, Linux, iOS, Windows, macOS (boasting native M1 Mac support), Android TV, and Fire TV devices. There are browser extensions for Chrome, Edge and Firefox users to benefit from, and there's support for myriad router makes and models.
Thanks to the provider's unusual unlimited simultaneous connections allowance, you can connect as many devices as you want to its servers at once.
Pros:
Servers around the world, including in Indonesia
Unlimited simultaneous connections
Value-priced
Ideal security and privacy protections
Cons:
Missing some advanced features
BARGAIN-PRICED:Surfshark provides Indonesian residents and visitors with high-quality service for a low multi-year price. The provider's unlimited concurrent connections policy means you can protect all of your devices simultaneously. A 30-day money-back guarantee is available.
Read my full review of Surfshark.
Surfshark Coupon
SAVE 82% + 2 Months FREE on the 2 yr plan
Get Deal ›
Coupon applied automatically
ExpressVPN ranks 3rd on my list of best VPNs for Indonesia thanks to its fast speeds, great content-unblocking power, and wide-ranging server network, which make it excellent for streaming.
The provider, based in the British Virgin Islands, keeps no logs of any kind, ensuring no records of your online travels are available. A Bitcoin payment option keeps your payment info incognito.
ExpressVPN's fast connections are well protected with military-grade 256-bit AES encryption and automatic kill switch, IPv6, and DNS leak protection. Thankfully, data caps and bandwidth limitations are not a part of the feature set.
Indonesian users can make use of ExpressVPN's impressive global server coverage. The provider has over 3,000 servers in 94 countries, including some stationed in Indonesia, providing access to Indonesia-centric content when you're out of the country.
All ExpressVPN servers are operated 100% from RAM, never writing any data to a physical hard drive. This means that whenever an ExpressVPN server is rebooted it automatically wipes all data.
ExpressVPN's customer support is always there for you, with 24/7 live support chat, email support, a trouble ticket tracking system, and searchable support materials ready and waiting.
Users of Android, Android TV, iOS, macOS, Windows, Linux, Chromebook, and Amazon Fire devices will find ready app support, and Edge, Firefox, and Chrome users will find browser extensions are available. Recently updated router support protects all of your connected devices via a single point of access.
Smart TV, game console, and set-top streaming box fans can access content from out of the country with the provider's MediaStreamer DNS service. (However, it doesn't encrypt your connection as the full VPN service does.)
Pros:
Fast connections
Apps for most popular platforms
Outstanding global server coverage
Excellent privacy and security
Cons:
Simultaneous connections limited to 5
Quite expensive
GREAT FOR STREAMING:ExpressVPN's fast connection speeds, excellent global server coverage and impressive content-unblocking power make it excellent for enjoying international streaming content. The provider doesn't let you down in the security or privacy departments. A 30-day money-back guarantee is available.
Read our full review of ExpressVPN.
ExpressVPN Coupon
49% off plus 3 months Free!
Get Deal ›
Coupon applied automatically
Cyberghost makes for a great option for users who are new to the VPN world and want a provider that excels in making easy-to-use apps.
CyberGhost provides speedy connections, but it doesn't leave protection in the dust.
Protected by military-level 256-bit AES encryption, automatic kill switch protection and ad blocking protection, the VPN service provider's reliable connections will keep your browsing secure. Plus, you'll never have to worry about data caps of bandwidth restrictions.
With 8,100+ servers in 90+ countries, you'll be able to download or stream content from around the globe. 39 of those servers are based in Indonesia, so you can stay in touch when you're roaming the globe.
CyberGhost delivers reliable service, but in the unlikely event you do need assistance, you can take advantage of their live support chat, trouble ticket tracking system, and searchable support information.
Easy-to-use apps are available for the iOS, Android, Windows, macOS, Linux, Android TV, and Amazon Fire device lineups. Browser protection is available for the Chrome and Firefox platforms.
Although CyberGhost allows a generous seven simultaneous connections to their servers on the same login, you might need to protect more devices or different devices than listed above. In that case, you can take advantage of the provider's top-notch router support.
CyberGhost also offers antivirus and malware protection, a password manager, a privacy app to adjust how much access Microsoft has to your Windows information, a warning when your email information is included in a data breach, and much more.
Pros:
Speedy connections
Wide global server network
Easy-to-use apps for popular platforms
Excellent security and privacy protections
Cons:
Apps lack advanced options found in apps from other providers
Can't unblock certain streaming sites
BEST FOR NEWBIES:CyberGhost is a solid option for those who may be intimidated by more complicated VPN apps thanks to its ease of use. The provider offers wide global server coverage and speedy connections. A 45-day money-back guarantee is available.
Read our full review of CyberGhost.
CyberGhost Coupon
SAVE 83% + 2 Months FREE on the 2 year plan
Get Deal ›
Coupon applied automatically

Private Internet Access (PIA) offers a reliable online protection for Indonesian internet users.
With a global server network made up of 3,300+ servers spread among more than 80 countries, including Indonesia, PIA offers reliable access to geo-fenced content around most of the globe.
All PIA-provided connections are shielded by government-grade encryption, IP/DNS lea and kill switch protection. Ad, tracker, malware and malicious website blocking are also available.
PIA servers never save any logs, meaning there are no incriminating records of your online travels. Cryptocurrency can be used as subscription payment, keeping your payment information underwraps when you sign up using a disposable email address.
PIA's connection speeds are definitely not the fastest on this list. However, the provider's servers deliver plenty of bandwidth for your favorite online activities. No data caps or connection throttling to deal with here.
PIA native app support includes options for Android, Android TV, iOS, Windows, macOS, and Linux devices. Chrome, Opera, and Firefox browser browser extensions are available to protect your browsing. Comprehensive router support can be used to keep all of your devices protected.
Users can connect up to 10 devices at once to PIA's servers on a single account.
PIA's support options include live support chat, a trouble ticket form, and a searchable support library.
Pros:
Supports most popular devices
Servers inside Indonesian borders
Top-notch online privacy and security
Cons:
Doesn't offer streaming-optimized servers
Has issues working in some overly-restrictive countries
RELIABLE INDONESIAN IP ADDRESSES:Private Internet Access provides reliable, well-protected access to geo-fenced content around the globe, Indonesia included. A 30-day money-back guarantee is available.
Read our full review of Private Internet Access.
Private Internet Access Coupon
Save 82% on a 2 year plan + 2 months FREE
Get Deal ›
Coupon applied automatically
PrivateVPN's server network is admittedly sparse, but its fast speeds and comprehensive security and privacy protections may make up for that.
When "private" is part of a service's name, it needs to excel in protecting its clients' privacy. PrivateVPN does exactly this by holding to a strict "no-logs" policy and accepting cryptocurrency in return for its services.
P2P fans will appreciate PrivateVPN's fast connection speeds. Plus, the connections are well-protected using military-grade encryption, as well as kill switch and auto-reconnect protections. No data caps or bandwidth restrictions to slow your roll.
While PrivateVPN's global server count of 200+ servers is much less than most other providers, it does place them well, as they are spread out among 63 countries, Indonesia included. The provider does a top-notch job of unblocking U.S.-based streaming services like Netflix and HBO Go.
Customer service is also a bit thinner than other providers. While live support chat is available, it isn't on a 24/7 basis. A contact form and a non-searchable FAQ area are also available.
App support runs a bit thin also, with only apps for the big 4 platforms (Windows, macOS, iOS, and Android). No browser extensions, either. However, if you need to protect other devices, or you need to protect more than six devices at once, the provider does offer router features.
Pros:
Seriously fast speeds
Six connections allowed at once
P2P file sharing is allowed on all servers
Cons:
Server coverage is spread mighty thin
Customer support lacks a 24/7 chat option
BEST TORRENTING SOLUTION:PrivateVPN is an excellent option for Indonesian P2P fans, as the provider delivers excellent speeds and allows P2P file sharing on all servers. The provider's privacy and security protections are top-notch. A 30-day money-back guarantee is available.
Read our full review of PrivateVPN.
PrivateVPN Coupon
SAVE 85% on the 3 year plan
Get Deal ›
Coupon applied automatically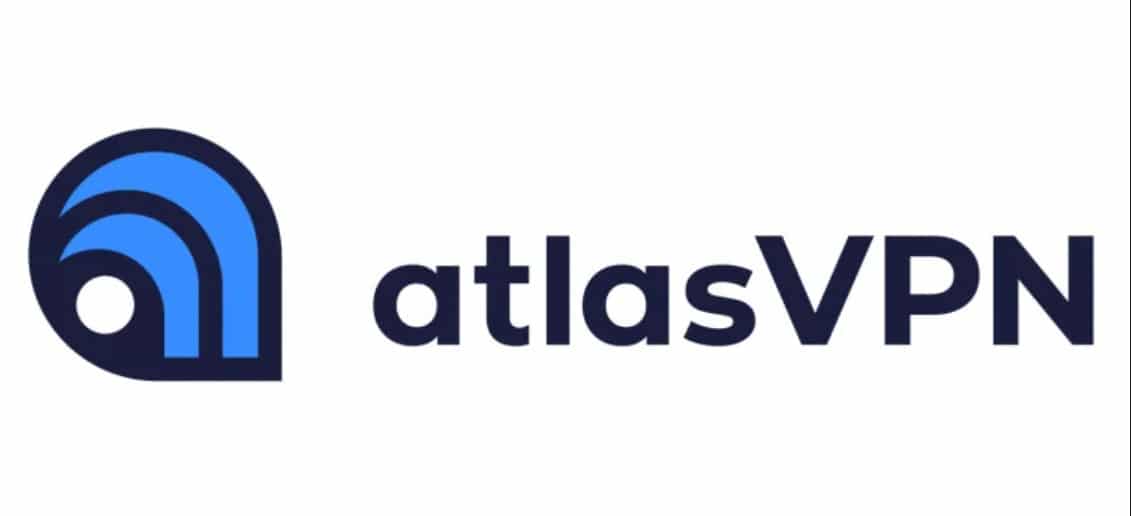 Indonesians in search of access to content housed in other countries will appreciate this provider.
The provider's global server network (750+ servers spread among nearly 35 countries, not including Indonesia) could stand some expansion. That said, the server network delivers reliable access to content where it is located.
Government-grade encryption, a kill switch, and other protective measures keep your Atlas VPN-connected online activities undercover. Its proprietary Safebrowse and Safebrowse Plus features protect you against various online perils, as well as those pesky ads.
No usage logs are ever saved on an Atlas VPN server, which means your online antics are kept private. Unfortunately, if you prefer to pay for your VPN service using cryptocurrency you'll want to investigate one of the other providers on this list.
Atlas VPN's fast connections can easily handle any popular online activity. No data caps and no bandwidth limitations to worry about when using this provider.
Atlas VPN's native app lineup includes options for the Android, iOS, macOS, Windows, Android TV and Amazon Fire TV device platforms. Unfortunately, Linux support, browser extensions and support for routers are not currently available. However, the provider assures users that all three features are under development.
There is no limit on the number of devices that can be simultaneously connected to the provider's servers on a single account.
Live support chat is available, but only to paying customers. However, email, a contact form and a support library are available to everyone.
Pros:
Fast download speeds
Reliable access to geo-fixed content
Safebrowse feature blocks ads and other online pests
Cons:
Lacks support for routers, browsers, and Linux
Global server network needs expansion
UNLIMITED INDONESIAN IP ADDRESSES:Atlas VPN's unlimited protection for connected devices, keeps you protected in Indonesia, as well as the rest of the world. A rather small global server network delivers reliable access to geo-controlled content in the areas it covers. A 30-day money-back guarantee available.
Atlas VPN Coupon
SAVE 81% on a 2 year plan
Get Deal ›
Coupon applied automatically
Methodology for Assessing VPNs for Indonesia
Internet users face many concerns about their internet freedom in Indonesia. To combat these issues, it's critical to take advantage of a VPN. However, not just any VPN will be able to do the job.
Here's a list of the most important factors to consider when deciding upon a VPN, and which I considered while deciding upon which VPNs to recommend for Indonesia:
Security and Privacy: VPNs are a major asset in Indonesia, thanks to their security and privacy protections. A VPN should, at a minimum, protect its users' connections with banking-level encryption, an automatic kill switch, and DNS/IP leak protection, while additional protections are added bonuses. Also ensure that a VPN keeps no logs of your online activities, so no one – including the Indonesian government – can gain access to records of your online antics. All VPNs on my list offer these protections.
Connection Speed: Fast speeds are always important, as a VPN's encryption already slows things down somewhat. Every VPN on my list scored extremely well in my most recent connection speed tests.
Server Network: A large global server network is preferable, as it means extensive access to geo-blocked content around the world. Also consider how many servers a VPN has located in your preferred location, as the more servers that are available, the faster your speeds will be, as no individual server will be bogged down with too many users trying to connect at once.
Value: You can figure out a VPN's value by comparing its price to the features and functionality it offers. Don't choose a VPN if it overcharges for a paltry list of features. All of the VPNs on my list ask prices that are commensurate with what they offer in return.
Ease of Use: Choose a VPN that has apps available for your favorite device platforms. In addition, ease of use is also critical, as you don't want to purchase a VPN subscription only to find that you can't easily figure out the app. All of the VPNs on my list offer apps for multiple device platforms, and those apps are easy to use.
Streaming: Viewing content from streaming sites is arguably the most popular pastime for VPN users. Each VPN I include on my list offers reliable access to popular streaming sites, including Netflix, Amazon Prime Video, Hulu, and others.
My research doesn't end here. In fact, evaluating the factors above are just a small part of my comprehensive VPN testing methodology. This data-driven approach helps me to better understand the VPNs and their services, allowing me to recommend only VPNs that are a good fit for my readers' needs.
Why Do You Need a VPN in Indonesia?
While Freedom House considers Indonesia's internet to be "partly free," there are still plenty of good reasons to use a VPN while you're in the country.
Online activists and regular internet users have faced criminal charges and online harassment related to their online activity during 2021, and the government blocked internet access in Papua entirely for some time during events related to the Papua independence movement.
In addition, during the period of June 2017 to May 2018, the Indonesian government blocked social media platforms under the pretext of protecting users from fake news, pornography, and terrorism. Censors continued to target LGBTI content.
While authorities claim they are targeting "hate speech," that term has sometimes been broadened from attacks against minority groups to include hostile remarks against public officials.
A VPN can help protect against privacy violations like those listed above by encrypting your internet connection. Encryption is like a protective tunnel that hides your online activities from the prying eyes of inquisitive third parties, like the Indonesian government.
A VPN can also "spoof" your IP address, temporarily making it appear that you are located in another region. This allows you to access online content and services that might normally be blocked in your area.
For instance, a VPN allows you to watch American Netflix content in Indonesia and unblock social networks, such as Facebook.
Is a Free VPN a Good Option for Protecting Me in Indonesia?
Although you might be able to find a "free" VPN that will work while you're in Indonesia, I strongly recommend against using such a service for any privacy-related internet concerns.
"Free" VPNs do not protect your privacy well, and they can actually cost you in ways you might not expect.
Any VPN needs to have some sort of income stream to keep the lights on and the servers running. Many "free" providers do this by logging their customers' online activities and then selling that info to advertisers and other interested outsiders. Do you really think a freebie VPN provider is going to put up much of a fight if the government comes calling?
VPNs of the free type are also known to inject unwanted tracking cookies and advertisements into their clients' browsing sessions.
In addition, you'll pay for a "free" VPN with your time. When you log in to many VPNs of this type, you may face an extended wait before being allowed to connect to the provider's limited server network.
Once you're given the OK to connect, your server selection is limited – that is, if you're even allowed to select a server.
Last but not least, you may also find that your free VPN throttles your connection speeds and places a monthly data cap on your usage. Does any of this sound like the way to go?
How to Maximize Your Online Privacy in Indonesia
You'll find that most VPN apps will provide you excellent online protection if you simply click "auto-connect" and accept all of the app's default settings. However, there is added protection available with just a few extra clicks of your mouse.
If they're available, turn on features such as
Connection "scrambling" (which disguises your VPN usage as normal online activity)
Server obfuscating (which also hides the fact that you're using a VPN server)
Auto-reconnect (which automatically reconnects you to the VPN server if there's an accidental connection drop)
Kill switch protections
and any other feature designed to keep your online activities undercover.
Other ways to protect your online anonymity are to use a more secure browser, like Tor, to use an encrypted email provider, and to avoid using public Wi-Fi hotspots.
A Note About Using VPN Browser Extensions
Many VPN providers offer browser extensions, which are a convenient way to protect your browser sessions. However, please keep in mind that these extensions don't protect all of your online activities in the way that a VPN app does.
When you use a browser extension, the VPN protects only the activities you engage in through the browser.
If you are engaging in other internet-related activities, such as streaming, file sharing, and other activities outside of a browser, you should always turn on full VPN protection by using a VPN app.
What Else Are VPNs Good For?
It's likely that the first thing you think of when hearing "VPN" is its ability to encrypt your internet connection and keep your activities undercover. However, a VPN can do so much more than just protect your connection.
A VPN can also "spoof" your location, making it appear as if you're located somewhere else. While you might be physically located in Jakarta, a VPN can make it appear to the outside world that you're sitting in Chicago.
This "spoofing" ability opens access to streaming, gaming, and other content and services that might normally be unavailable in your region.
A VPN can also protect against connection throttling, as some ISPs have been known to do when their users access "unapproved" content.
In addition, a VPN can protect you at a public Wi-Fi hotspot, keeping hackers from stealing your banking, shopping, and other information.
Indonesia VPN FAQs
What Is the Cheapest VPN for Indonesia?
Surfshark offers a high level of service for a low cost. When it comes to their multi-year subscriptions, you can see huge savings for your internet travels in Indonesia.
How Do I Use an Indonesia VPN?
It's simple to use a VPN in Indonesia. Simply subscribe to a VPN service of your choosing, download its app(s) onto your device(s), then choose a VPN server either in Indonesia (if you want to safely surf the internet there) or in another country. Connect to it, and then you'll be all set.
What Is the Best Free VPN for Indonesia?
I highly recommend against using a free VPN. Free VPNs are well known for imposing data limitations, throttling connection speeds, making users wait in a queue and selling your personal data to advertisers. Make sure that you use a paid VPN solution for your Indonesian internet travels.
Conclusion
Indonesian internet users are strongly advised to use a Virtual Private Network to keep their online activities flying under the radar.
A VPN – like my #1 choice, NordVPN – encrypts your internet connection, preventing outsiders from monitoring and blocking your online activities. It also opens access to content that might normally be unavailable in your area.
For more information or to purchase a subscription, visit the NordVPN website.