At a Glance
China, officially the People's Republic of China, is home to the Great Wall, iPhone manufacturing, and one of the most powerful economies in the world – but not Netflix.
China is the world's most populous country, with an estimated population of 1.404 billion citizens. In 2017, internet penetration in the country stood at 53.2% but varied considerably depending on the province. The average Speednet tested internet speed in China stood at 188 Mbps in June 2022.
Why Do I Need a VPN to Watch Netflix in China?
Netflix currently doesn't offer any video streaming service in China due to a challenging regulatory environment in the country. The Chinese government is sensitive when it comes to the content being made available to its citizens. However, in many cases, VPN users can access the service. This lack of Netflix access can be disappointing to visitors to the country who are looking for a taste of their favorite movies and television shows from back home.
​
The easy way to access any Netflix library...
​​You don't need to relocate to access​ the Netflix library from back home. ​All you need is a VPN, ​but not all VPNs will work properly.
I've tested a lot of VPNs, and I find NordVPN ​​​to be the most reliable for access to Netflix in the ​​U.S., U.K., and other countries.
​​It's really fast as well, so you can binge in HD without the buffering.
​NordVPN​ has a 30-day money-back guarantee, so you can try ​it risk-free.
Why American Netflix Can't Be Accessed in China
Chinese residents and visitors are SOL (simply out of luck) when it comes to viewing Netflix content.
In addition to the streaming giant's lack of a Chinese version of its service, licensing agreements with content providers force Netflix to ban out-of-country connections to country-specific content. More about that in the next section.
Why Is American Netflix Content Inaccessible in China?
Netflix licenses movies and television shows from a variety of content providers, including movie and television studios.
The licensing agreements they sign include restrictions about where the content can be viewed. The streaming provider signs a separate contract for each region.
Netflix is legally required to stop attempts to access a country's content from outside that country's borders. If they don't attempt to restrict such access, they face legal and financial penalties.
How Does Netflix Prevent Non-Residents From Viewing American Netflix Content?
When a computer or other connected device is connected to the internet, it's given an IP address, which acts much as a street address does for a home. The address indicates where information is sent to and from.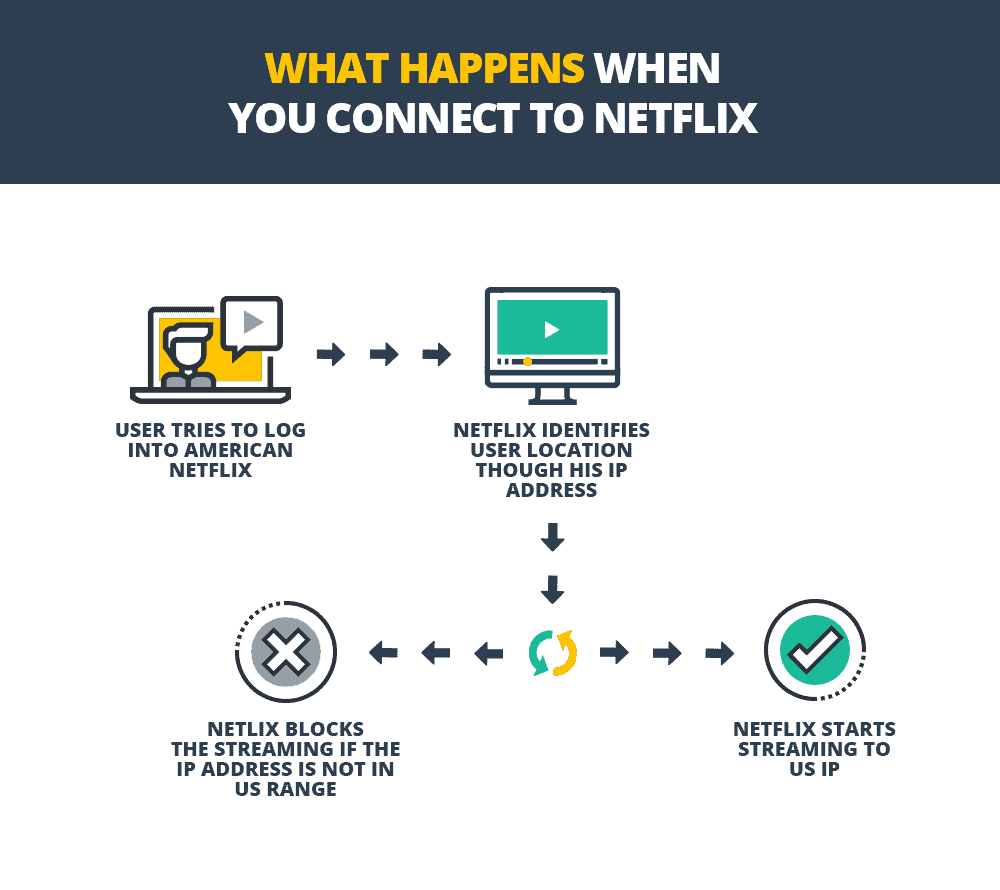 Each country is assigned a range of IP addresses for use by its citizens. Netflix uses your IP address to detect if you should be allowed to access its content. If an IP address doesn't match the licensed country's IP range, the streaming provider blocks access to the content.
How a VPN Gets Around Netflix's Barriers
What Is a VPN?
A Virtual Private Network (VPN) offers a variety of great features to its users. One of those features is the ability to make it appear as if a user's internet connection is originating from a country other than their actual location.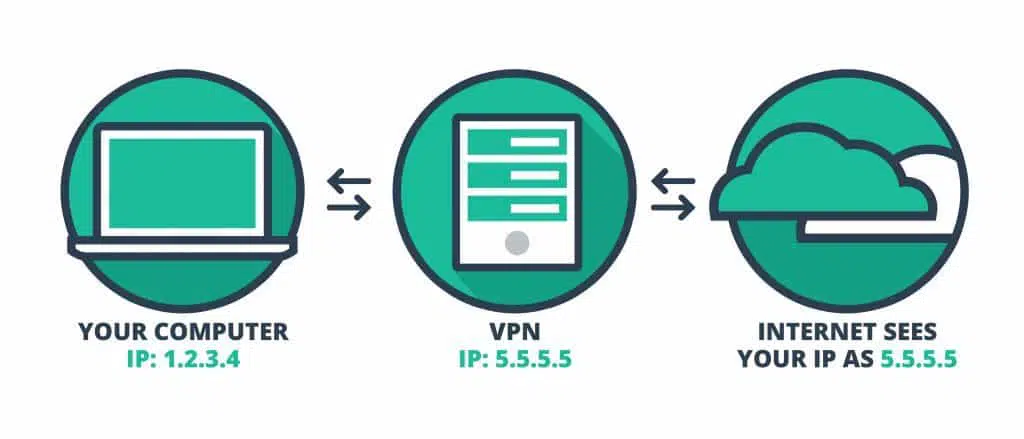 A VPN also keeps users' online activities safe from prying eyes by applying a layer of encryption to their internet connection.
This acts much like a tunnel, preventing any third parties from detecting your online travels, and keeping your personal and business-related information safe from outsiders. This is particularly important in overly-restrictive countries like China.
How a VPN Enables Access to American Netflix Content
A VPN makes use of its ability to "spoof" a user's location to open up access to Netflix content located in another country. This makes it simple for users to access Netflix content in the United States, even from China.
By selecting a VPN server in the United States, the user is routed through that stateside server, which has a U.S.-based IP address. This makes it appear that the user is located inside the U.S., despite their physical location in China.
Netflix sees the U.S. IP address and allows the user to binge their buns off.
But, unfortunately, Netflix has become particularly adept in the past few years at detecting VPN usage by users from outside licensed countries.
Due to the pressure from their content providers, the streaming service immediately stops any IP address that they discover is being used by a VPN provider from accessing their country-specific content.
Netflix's particular set of skills has frustrated a large number of VPN providers, to the point where they have given up on offering Netflix access to their users – and even the providers that have not given up are almost always slow to react when Netflix detects their IPs. This is particularly true of providers who have limited resources.
Luckily for VPN users, there are still providers who keep the tunnels to Netflix open and do an excellent job of responding promptly when Netflix blocks access. The best of these providers is NordVPN.
In my experience, NordVPN provides the most reliable access to Netflix of any provider I've tried. NordVPN directs its considerable resources toward maintaining its top-notch VPN services.
The provider offers superior customer support and privacy protections, as well as excellent bandwidth, wide-ranging device support, and better-than-average global server coverage.
Plus, Netflix provides an ample amount of information on how to optimize your Netflix sessions, with helpful information about how to use NordVPN to enhance your streaming experience.
Please note: China blocks access to many VPN providers' websites, making it difficult to download and install a VPN app while inside Chinese borders. Be sure to sign up for your VPN subscription and install the provider's app before stepping inside China proper. NordVPN offers helpful information on how to connect via a VPN from inside restrictive countries like China.
NordVPN Coupon
SAVE 61% on the standard plan + 3 months free
Get Deal ›
Coupon applied automatically
Connection Speeds
NordVPN's average connection speeds, in my usage history, have always been more than enough to meet Netflix's recommended connection speeds.
Connection speeds in China aren't exactly blazingly fast, so it's essential to use a VPN provider that doesn't slow down your connection by much, such as NordVPN.
Multi-Platform Support
Netflix is available on most connected platforms around today, making multi-platform support an important consideration when deciding on a VPN provider. NordVPN provides native app support for all popular device platforms, including Windows, macOS, iOS, Android, Amazon Fire, Linux, and Android TV. (The Mac app now offers native M1/M2 Mac support.) Plus, Chrome, Edge, and Firefox browser extensions help protect your browser viewing sessions.

If NordVPN's six simultaneous connections allowance isn't enough for your needs, you can take advantage of the provider's comprehensive router compatibility. Pre-configured routers are also available.
Additional Services
The provider offers a "Complete" level of service that provides not only comprehensive VPN protection but also additional protective services, including a password manager, tracker and ad blocking, malware protection, dark web monitoring, and more.
Pricing
NordVPN provides its services to its customers via one-year and two-year subscriptions that come out to paying about the price of a really fancy cup of coffee per month. A month-to-month payment plan is available that costs a little less per month than a mid-range Netflix subscription.
A 30-day money-back guarantee is available.
Customer Support
Users who do have issues when using NordVPN, be they of the Netflix variety or other issues, can contact the provider's customer support folk via their 24/7 chat option. A trouble ticket tracking system and a searchable support library are also available.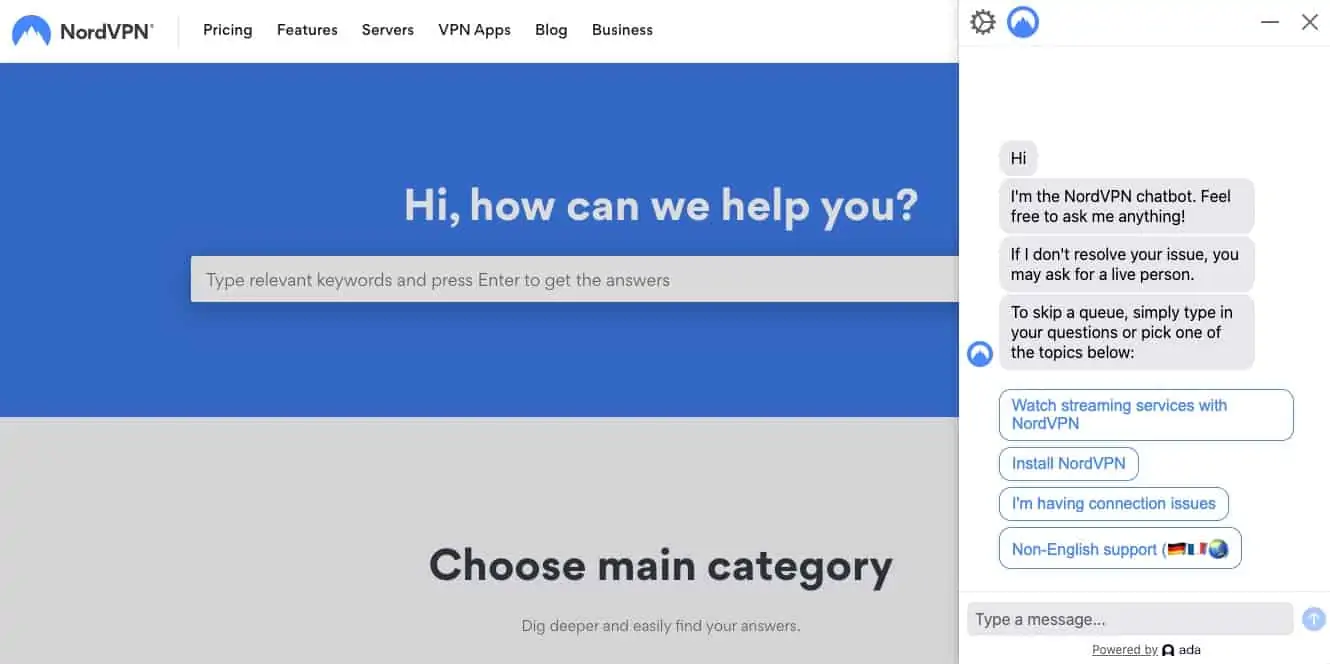 Global Server Coverage
Netflix aficionados will have handy access to Netflix content housed in the U.S. and any other country thanks to NordVPN's over 5,600 servers, based in nearly 60 countries around the globe.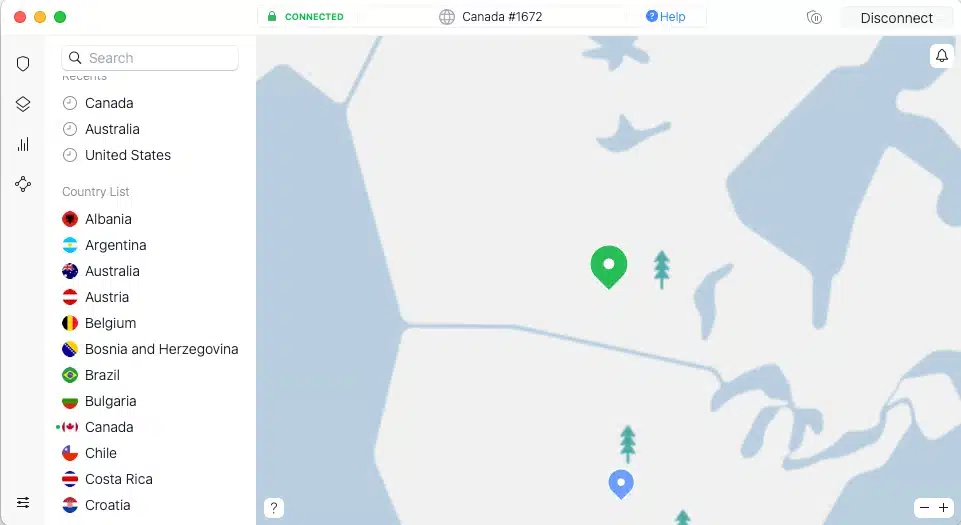 Privacy and Security
NordVPN follows a strict "no logs" policy, keeping no records of their users' online travels.
Users can extend privacy protection to their payment information by paying for their VPN subscription with the Bitcoin cryptocurrency.
All NordVPN servers are run 100% from RAM, with no data ever being written to a physical hard drive. This means all data is wiped from a server when it is restarted or shut down.
NordVPN's owned-and-operated servers also keep third-party contractors away from your personal data.
Conclusion
Visitors to China who are missing their usual Netflix binge sessions can easily access their favorite U.S. Netflix content by using NordVPN.
NordVPN offers fast connections, comprehensive global server coverage, optimal privacy protections, wide device support, responsive customer support, and more.
NordVPN Coupon
SAVE 61% on the standard plan + 3 months free
Get Deal ›
Coupon applied automatically
American Netflix in China VPN FAQs
Can I Use a Free VPN to Watch Netflix in China?
No. China heavily restricts VPN use and does all it can to block VPN usage. I can almost guarantee that a free VPN will not work inside Chinese borders, as they don't offer the required features to keep your VPN usage undercover.
You'll find that free VPNs greatly throttle your internet bandwidth while also imposing daily or monthly data caps on your VPN usage. Neither one of these restrictions are compatible with an enjoyable streaming experience. Plus, free VPNs are known for logging their users online activities, selling that data to advertisers or anyone else willing to pay for the data or is willing to demand the data, like a certain government.
Is Any American Netflix Content Available in Chinese?
Quite a bit of American Netflix content is available in Cantonese and Mandarin. Available content includes the "IP Man" films, "Dynasty Warriors," "A Chinese Odyssey," "The Legend of Bruce Lee," and much more.
Can I Watch Netflix in China?
Yes, you can. However, you'll need to use a VPN. While there isn't a version of Netflix that's available to residents of China, you can use a VPN to access Netflix content from other countries. Subscribe, install, and test your VPN of choice before you enter Chinese airspace, as the Chinese government actively blocks access to VPN providers.
Why Does Netflix Geo-Control Its Content?
The contracts Netflix signs to license movies and TV shows all require the streaming service to restrict the viewing of the licensed content to an individual country or region. This requires Netflix to block attempts to view certain content from certain areas of the world. However, a reliable VPN, like NordVPN, will open up access to geo-fenced content like that offered by Netflix.