Torrenting (P2P; file sharing) is used to transfer large files – such as video and audio files, applications and more – over the internet. The BitTorrent peer-to-peer protocol makes this possible by enabling a group of computers (a "swarm") to transfer data between each other, without the need for a central server.
Torrenting has become a favorite way for users to share files. Torrenting itself is perfectly legal, with game companies such as Blizzard distributing content via P2P file sharing.
Why Do ISPs Block Torrenting, P2P and File Sharing?
However, some users torrent copyrighted material that might not otherwise be free to download, such as movies, music and games. For this reason, torrenting is often equated to pirating, even though there are numerous legal reasons for torrenting.
Despite the many legal reasons for torrenting, many Internet Service Providers (ISPs) frown upon the practice and may limit bandwidth for such activities. They may even simply block it out of hand.
Thankfully, there's a way of getting around such roadblocks: a Virtual Private Network (VPN).
How Can a VPN Help Me Unblock Torrenting, P2P and File Sharing?
A Virtual Private Network (VPN) encases your internet connection in a tunnel of encryption, protecting your online activities from monitoring. An interested observer may be able to tell that you are connected to the internet, but they won't be able to tell that you're torrenting files.
Because it won't know what you're doing, an ISP can't throttle your connection's speed or block your torrenting activity.
In this article, I will go over the seven best VPNs to use for torrenting.
How to Use Your VPN for P2P File Sharing
To protect your torrenting activities with a VPN, do the following:
Subscribe to your VPN provider of choice. I recommend NordVPN.
Install the app for your device.
Log into your VPN provider.
Connect to a VPN server.
Fire up your torrenting app of choice.
Share files to your heart's content.
Best VPNs for Torrenting
I ran a large number of top VPN providers through a series of testing hoops, and the seven providers listed below performed the best while sharing files via P2P file sharing.
I evaluated and ranked the top file-sharing VPNs using the following criteria:
Allows torrenting
Provides excellent security and privacy
Delivers fast connections, with unlimited bandwidth and no data caps
Offers top-notch customer support
Uses shared IP addresses
What are shared IP addresses?
An IP address identifies your device while connected to a network, be it your local Wi-Fi network or the internet. When you're connected to a VPN server, it gives you a new IP address, hiding your true location.
Many providers' servers make use of shared IPs, meaning multiple devices use the same IP address. Since multiple users are using the same IP address, it adds a further layer of anonymity to their internet usage, since the address can't be traced back to a single user.
Here are my top seven picks for the best VPNs to use when engaging in P2P file sharing.
Feb 2023
NordVPN is a reasonably-priced VPN provider that offers a high level of service and protection, making it an excellent option for P2P participants.
The provider has 5,400+ servers in nearly 60 countries around the globe. While NordVPN does allow P2P traffic, it's limited to a select number of servers. (No matter which server you connect to, if the provider detects P2P traffic, it will route your connection to VPN servers in Canada or the Netherlands).
The provider uses shared IPs on their servers, delivering an extra layer of anonymity.
NordVPN provides plenty of protection for your torrenting activities by using high-level 256-bit encryption and providing a kill switch option. Privacy violations are not an issue thanks to the provider's no-logs policy and Bitcoin payment option.
The provider's owned-and-operated server network is run 100% from RAM, writing no data of any kind to a physical hard drive. This means that all data is completely wiped from NordVPN servers whenever they are restarted or shutdown.
NordVPN's fast connections (the best in recent testing), can easily handle your torrenting needs. The provider places no data caps on your usage and never throttles your connection.
NordVPN has always operated mostly trouble-free for me, but it's good to know that if I do have issues, the provider's 24/7 support chat, email support and searchable knowledge base are there for me.
NordVPN apps are available for the Windows, macOS (native M1 Mac support included), iOS, Android and Linux device platforms. Chrome, Edge and Firefox browser extensions are also available. The service is compatible with various routers if you need to protect unsupported devices or if you need more than six concurrent connections.
Pros:
Allows P2P traffic on a select number of servers
Excellent security and privacy protections
Attractive pricing
Shared IPs for better anonymity
Super fast downloads
Cons:
Kill switch protection is enabled on an app-by-app basis
BEST VPN FOR P2P:NordVPN is the top choice for P2P file sharing. Its reasonable price means it's easy to get an excellent return on investment when you consider their high level of service, which includes fast connections and excellent privacy and security protections. 30-day money-back guarantee.
Read my full review of NordVPN.
NordVPN Coupon
SAVE 63% + FREE months
Get Deal ›
Coupon applied automatically
---
Surfshark offers fast, well-protected connections to torrents via P2P-optimized servers around the globe. Its bargain pricing means you can save up for that larger hard drive you've been eyeing.
The provider has 3,200+ servers located in 64+ countries around the globe. Many of those servers are file sharing-optimized. P2P optimization consists of simply connecting to a Surfshark server and firing up your P2P file sharing program. The provider will recognize your P2P activity and will switch your connection to a P2P-optimized server.
Surfshark does an excellent job of keeping your P2P activity safe from prying eyes. Surfshark uses military-grade encryption, a kill switch, and DNS leak prevention to keep things undercover. Also available is ad and tracker blocking, and malware and phishing protection.
MultiHop protection routes your connection through two VPN servers if you wish. Shared IPs ensure an extra layer of anonymity.
Your privacy is protected thanks to its strict no-logs-ever policy, as well as its cryptocurrency subscription payment option.
Surfshark's fast connections are never compromised by data caps or bandwidth throttling, and they can also handle online gaming and streaming HD video.
Customer support is a 24/7 proposition and includes a live chat option, email support and a searchable support library.
Most P2P activity is conducted on Windows, macOS (boasting native Apple Silicon support), and Linux machines, and Surfshark things covered there. Also available are Android, Android TV, Amazon Fire TV and iOS apps, as are browser extensions for the Chrome, Edge and Firefox browsers. Comprehensive router support is also available.
Native app support is available for most popular torrenting-enabled devices, and you'll never run out of VPN connections thanks to the provider's unlimited concurrent connections policy.
Pros:
Provides reliable access to P2P torrents
Unlimited simultaneous connections
Fast, well-protected connections
MultiHop offers double encryption and anonymity
Fast-expanding global network
Cons:
Single month subscription fee is expensive
BARGAIN VPN OPTION FOR UNLIMITED FILE SHARING:If you want to file share on multiple devices, or if you're a member of a file sharing group looking for protection for all of your members, Surfshark may be the VPN for you. It's way below average multi-year subscription pricing will also make it attractive to groups sharing a login. You'll also appreciate its above-average device support and fast connections. A 30-day money-back guarantee is available.
Read my full review of Surfshark.
Surfshark Coupon
SAVE 82% + 2 Months FREE on the 2 yr plan
Get Deal ›
Coupon applied automatically
---
ExpressVPN is an attractive VPN Option for protecting your peer-to-peer file-sharing activities from being observed by outsiders. While it's priced a bit higher than many of its competitors, the provider offers reliable connection protection for keeping your P2P activities undercover.
ExpressVPN allows torrenting on all of its 3,000+ servers, which are located in 94 countries. (Many VPN providers either don't allow torrenting at all, or only allow it on some of their servers.) The provider uses shared IPs, which add an additional layer of anonymity to your connection.
This provider's connections are well suited for torrenting, as they boast military-grade 256-bit encryption and are kill switch-protected. Your privacy is equally protected thanks to the British Virgin Islands-based VPN's strict no-logs policy and Bitcoin subscription payment option.
All ExpressVPN servers are run totally from volatile RAM, with no data ever being written to an actual hard drive. This ensures that all data on any of the company's VPN servers is securely erased upon a server reboot or shutdown.
ExpressVPN's connection speeds are fast, and the provider will never throttle your download speeds, restrict your bandwidth or place data caps on your usage.
Customer support is well represented at ExpressVPN, offering 24/7 live support chat, responsive email support, a trouble ticket submission system and an easy-to-search troubleshooting and support library.
ExpressVPN has the most popular torrenting platforms covered, with support for macOS, Windows and Linux, and it also covers iOS, Android, Android TV, Amazon Fire, and others.
The provider allows up to 5 concurrent connections, and it offers excellent router compatibility if you need to protect additional devices. The provider's recently improved router support allows users to pick-and-choose which devices use the protected VPN tunnel.
Pros:
Allows P2P file sharing activity on all servers
Top-notch privacy and security protections
Customer support among the best
Speedy connections
Cons:
Most expensive provider on this list
RELIABLE VPN FOR P2P FILE SHARING:ExpressVPN is a reliable and flexible VPN option for keeping your file sharing activities undercover, thanks to its allowance of P2P activity on all of its servers, The service's well-encrypted connections and its kill switch protection assure that your P2P activity will stay undercover. A 30-day money-back guarantee is available.
Read my full review of ExpressVPN.
ExpressVPN Coupon
49% off plus 3 months Free!
Get Deal ›
Coupon applied automatically
---
CyberGhost is the best VPN for P2P file-sharing top guns that feel the need – the need for speed – but don't have much experience with VPN apps.
CyberGhost has over 7,900 servers, stationed in 90+ countries around the globe. The provider limits P2P traffic to a select number of servers (in about 73 countries). Shared IPs are the rule on CyberGhost servers, offering additional anonymity.
The provider protects its connections with military-grade encryption, as well as kill switch protection. Privacy is no issue when using CyberGhost thanks to its no-logs policy and acceptance of Bitcoin.
CyberGhost provides plenty of download speed for those large files you covet. The provider will never limit your downloading binges by throttling your speeds or putting a data cap on your usage.
In the unlikely event you have an issue with the service, CyberGhost offers an easy-to-search support library, a trouble ticket tracking system, and last but certainly not least, a live support chat function.
Native app support is available for Windows, iOS, macOS, Linux, Android and other devices. Chrome and Firefox browser extensions are available to protect your journeys to The Pirate Bay or your in-browser file-sharing. Additional devices can be protected by making use of the provider's excellent router compatibility. You can connect up to 7 devices simultaneously.
Alongside its excellent VPN services, CyberGhost also offers a password manager, will alert you if and when your email address is exposed in a data breach, and offers security apps for Windows machines, which includes advanced privacy settings, antivirus and malware protection.
Pros:
Excellent connection encryption
High-speed servers
Top-notch privacy protection
Allows P2P traffic on servers in 73 countries
Cons:
Missing manual options present in other providers' apps
BEST VPN FOR NEWBIE USERS:CyberGhost delivers fast connection speeds, making it perfect for fast sharing of large files. Even though the provider limits P2P activity to certain servers, its performance makes up for it. Plus, it's easy-to-use apps offer easy access to P2P-optimized servers. 45-day money-back guarantee.
Read my full review of CyberGhost.
CyberGhost Coupon
SAVE 83% + 2 Months FREE on the 2 year plan
Get Deal ›
Coupon applied automatically
---

Private Internet Access VPN (PIA) provides excellent online protection for file sharers.
The provider's 3,300+ servers are based in 80+ countries around the globe. This provides reliable access to content in most regions of the globe.
All PIA-provided connections are protected by a tunnel of government-grade encryption, IP/DNS leak prevention and a kill switch. The provider also offers ad and tracker blocking, malware protection and blocking of malicious sites.
There are no server logs to be found on a PIA server and the provider accepts Bitcoin as subscription payment, keeping your payment information incognito, if you use a disposable email address to sign up.
The provider's download speeds are not as impressive as the others on this list. However, as long as your unprotected ISP-provided connection speeds are up to it, the protected connections can easily handle your favorite online pastimes, including P2P.
PIA's native app offerings include options for the Windows, macOS, Linux, Android and iOS device platforms. Browser extensions are also available for the Chrome, Firefox and Opera platforms, as is router support.
The support end of things is well taken care of, thanks to a live support chat option, a trouble ticket form, and a searchable support/troubleshooting library.
Up to 10 devices can be simultaneously connected to PIA servers on a single account.
Pros:
Support for torrenting
Comprehensive privacy policy and security protections
Simultaneously connect up to 10 devices
Cons:
No labeled streaming-optimized servers
Doesn't work in some overly-restrictive countries
RELIABLE VPN FOR FILE SHARING:Private Internet Access provides comprehensive online protection for file sharing and other popular online activities. The provider's connection speeds, while not blazingly fast, are above average. A 30-day money-back guarantee is available.
Read my full review of Private Internet Access.
Private Internet Access Coupon
Save 82% on a 2 year plan + 2 months FREE
Get Deal ›
Coupon applied automatically
---
PrivateVPN rounds out the top 6 list thanks to its reliable and fast connections, as well as its strong privacy and security protections.
While 200+ servers is admittedly not a lot of servers, PrivateVPN has them well spread out among 60 countries, offering pretty decent global server coverage. P2P activity is allowed on all of the provider's servers.
PrivateVPN offers military-grade encryption for its connections, along with a Stealth VPN option, but lacks a kill switch option for their macOS app.
However, that app does provide an option to automatically reconnect to the provider's servers in case of connection failure, so your exposure should be limited to a small number of seconds at the worst.
Your privacy is well protected, with no logs whatsoever being kept of PrivateVPN's customers' online antics. Plus, your payment info is kept undercover thanks to a Bitcoin payment option.
PrivateVPN's connection speeds are well up to the needs of most P2P users, with some of the speediest connections in the industry.
This provider's customer support is average. Although live chat support is available, it's not available 24 hours per day. Its FAQ is not searchable, but a "Contact Us" form is available to submit questions.
PrivateVPN's app support is a bit thin, with apps available only for the iOS, Android, Windows and macOS platforms. However, the service's router support does allow protecting all of your other devices. Up to six devices can access the service at once using the same login.
Pros:
P2P-friendly connection speeds
Allows up to six concurrent connections
Allows P2P file sharing activity on all servers
Cons:
Server numbers are the lowest I've seen
Customer support needs improvement
GOOD FOR EXPERIENCED VPN AND P2P USERS:PrivateVPN is an attractive option for experienced VPN users, as it offers plenty of advanced options for hiding P2P usage. Fast speeds are the rule here, although customer support is a bit lacking. 30-day money-back guarantee.
Read my full review of PrivateVPN.
PrivateVPN Coupon
SAVE 85% on the 3 year plan
Get Deal ›
Coupon applied automatically
---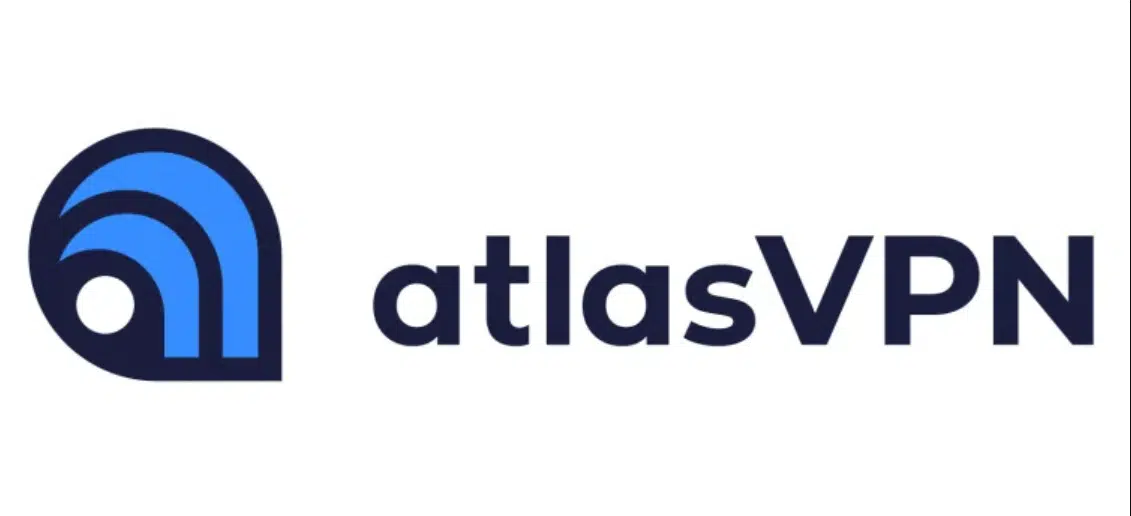 Atlas VPN provides reliable VPN protection for all P2P file sharing and all of your other online activities.
The provider's global server network (750+ servers stationed in over 42 countries) isn't huge but it does the job, providing reliable access to content wherever the provider has servers located.
Your file sharing and all of your other favorite online activities are kept incognito, thanks to government-grade encryption, a kill switch, and other security precautions. Safebrowse and Safebrowse Plus features optionally block malicious websites and ads.
A strict no-server-logs policy ensures that there are no records to be perused related to your online travels. Meanwhile, cryptocurrency payment options keep your payment info anonymous.
Atlas VPN's download speeds are fast, and its no data caps/no throttling policies means you don't have to worry about getting shutdown in mid file transfer.
Customer support is present and accounted for, thanks to live (subscriber only) chat, email, a contact form, and a support library.
Native support is available for the macOS, Windows, Android, Android TV, Amazon Fire TV, and iOS device platforms. The provider assures us that Linux, router, and browser extension support is on the way.
There are no limits to the number of devices that can be simultaneously connected on a single user account.
Pros:
Reliable protection for P2P file sharing
Comprehensive online security and privacy
Fast download speeds
Cons:
No native Linux support
No native router support
No browser extensions
UNLIMITED FILE SHARING:Atlas VPN's reliable online security and privacy offers excellent protection for your file sharing activities. While the provider could stand some improvement in some arenas, overall the services found here are excellent. 30-day money-back guarantee available.
Read my full review of Atlas VPN.
Atlas VPN Coupon
SAVE 81% on a 2 year plan
Get Deal ›
Coupon applied automatically
---
Methodology for Assessing VPNs for Torrenting, P2P, and File Sharing
Because torrenting is frowned on by ISPs, who like to throttle or block users who conduct file sharing, it's only sensible to use a VPN service provider while sharing files. However, not all VPNs allow torrenting on their servers or are optimally set up for P2P, so it's critical for you to assess a VPN to see whether or not it will work for P2P file sharing.
The categories below should be considered when deciding which VPN providers offer the best torrenting-related features:
Torrenting capabilities: If your VPN of choice doesn't support file sharing or they only support it on a tiny number of servers, you're not getting all you could out of the VPN. Each VPN on this list allows and excels when it comes to P2P file sharing.
Connection speed: Slow connection speeds can be frustrating when you're attempting to torrent. The faster you can download and share files, the better. All of the VPNs on my list offer above-average connection speeds.
Server network: A provider's global server network is an important consideration for file sharing. In addition, look for a large number of servers in a single location, as that helps prevent an individual server from being overcrowded with users, putting a large hit on its performance.
Value: Always be sure that a VPN's asking price is not out of line with the features and functionality they offer. The price of all of the VPNs on my list are reasonable for all that they offer.
Ease of use: It is imperative that a VPN offer apps for the platform(s) you use to share files. Plus, ease of use is also important, allowing you to quickly get started on your torrenting activities. All VPNs on this list offer easy-to-use apps for popular torrenting-capable devices.
Security and privacy: A VPN should protect its users' connections with (at the very least) banking-level encryption, an automatic kill switch and DNS/IP leak prevention. Split tunneling is also a nice feature for P2P file sharing, as it allows you to hide your P2P activity while the rest of your activity is out in the open. A VPN should also never save logs of your online activities.
Streaming: If you're a file sharer, chances are that the ability to stream video is also important to you. Each VPN I include on my list offers reliable access to popular streaming sites and services, including Netflix, Amazon Prime Video, Hulu and others, even Popcorn Time.
This long list above may seem like a lot, but my research certainly doesn't end here. The factors above make up just a small portion of my overall comprehensive VPN testing methodology. By taking a data-driven approach, I can better understand the VPN providers and their service offeringss, so I can recommend only VPNs that are a good fit for my readers' needs.
Is Torrenting Illegal?
The act of torrenting files itself is not illegal. Many businesses use peer-to-peer file sharing technology to share files amongst their employees.
However, torrenting becomes illegal when users take advantage of the technology to share copyrighted content, such as music, videos and apps.
Concern about illegal sharing of copyrighted content is the reason why many Internet Service Providers block P2P activity from their networks altogether, even if a user is sharing files legally.
That's why using a VPN to keep your activities with uTorrent and other torrenting apps undercover is so strongly recommended.
Is a Free VPN a Good Option to Protect My P2P Torrenting?
A "free" VPN isn't a good option to protect any online activity, but it's particularly ill-suited for file torrenting.
Gratis VPNs do a lousy job of protecting your online privacy, and they usually offer slower connection speeds than their paid-for brethren. Both of these factors make a freebie VPN a bad choice for P2P activities.
Many VPN providers that skip the part about charging you make their money by keeping track of your online activities and then selling your info to advertisers and other interested parties.
Some "free" VPN providers will inject unwanted advertisements and tracking cookies into your browsing sessions. None of this adds up to "private."
Many of the VPNs that fall into the "free" category don't supply what you would call "P2P-friendly connections."
First of all, some VPNs of this ilk will herd their users into a waiting pen, where they are forced to wait to connect to a VPN server. Then, once they're allowed to connect, their server selections are quite limited – if they're allowed any choice in server at all.
Once connected, "free" VPN users may find that their download speeds are much slower than paid alternatives, or that their access is restricted due to bandwidth restrictions or a monthly data cap.
While a free VPN might save you a few bucks up front, you'll end up paying more in terms of lost privacy and time. Stick with a paid service.
Torrenting VPN FAQs
What Is the Best Free VPN for Torrenting?
Free VPNs are not optimal for torrenting. Few free VPNs even allow torrenting on their servers, and even when they do, free VPNs are known to track their users' activities and sell their data to interested third parties. Add to that the fact that free VPNs often throttle connection speeds and impose data caps, and you have a recipe for disaster. Paid VPNs don't pose these problems, which make them your best option for P2P.
What Is the Best VPN with a Strict No Logs Policy and No Exposed Files?
NordVPN keeps no logs of their users' activities and has no exposed files. It also offers kill switch, DNS and IPv6 leak protections, keeping your activities safe and secure. Add to that the fact that it accepts Bitcoin as an anonymous payment method, and you have an extremely secure VPN.
What Is a P2P VPN?
A P2P VPN is a VPN that allows torrenting on their servers. Not all VPNs allow users to share files, making it important to double-check with a VPN about their torrenting policy before subscribing.
Conclusion
Users who are looking to protect their P2P file sharing activities from prying eyes will find that a Virtual Private Network is an excellent addition to their online arsenal.
A VPN keeps your file transfers undercover and protects your other online activities from being monitored, while opening up access to a world of other types of content.
BitTorrent lovers will find that NordVPN is the absolute best VPN provider for protecting their online file sharing activities. The provider's P2P-friendly connections provide optimal security for all of your online activities.
For more information or to purchase a subscription, visit the NordVPN website.