If you're like me, one of your favorite pastimes is binging Netflix. And if you're like me, you're also probably frustrated that the movies and TV shows we watch in the UK can be completely different from what's available over in the United States.
While I don't mind paying a monthly fee for all the content I can watch on Netflix, I also believe I should get as much value as possible from my hard-earned pounds. Wouldn't it be great to be able to access what American Netflix has to offer? (And even what it offers in other countries!)
Can a VPN Help?
In this article, I'll share with you how you can easily access American Netflix content by using a Virtual Private Network (VPN) provider. I'll also tell you which VPN provider does the best job of opening access to the US Netflix library.
The easy way to access US Netflix in the UK...
​​You don't need to relocate to access the US Netflix library. ​All you need is a VPN, ​but not all VPNs will work.
I've tested a lot of VPNs, and I find NordVPN ​​​to be the most reliable for accessing Netflix USA and many other countries.
​​It's super fast as well, so you can binge in HD without the buffering.
TRY THE TOP VPN RISK FREE!
A full-featured, no-risk 30-day trial of NordVPN is available if you sign up here. You'll have full access to the top VPN for watching U.S Netflix from the UK for 30 days, ideal for taking this VPN for a test-drive to make sure it can do all that you need it to.
You don't have to worry about gotchas or fine print when you take advantage of this offer. Just contact NordVPN support before the 30-day free trial period expires and you'll score a full refund. Start your NordVPN trial here.
Why You Can't Access American Netflix in the UK
While it's true that your Netflix login will work in any country where the service is available, you won't have access to the same streaming content that you would in your home country.
When you enter "https://netflix.com" into a browser or use the Netflix app to connect to Netflix, you're automatically routed to the local version of Netflix. Once logged in, you'll notice that much of the available content is different from what you're used to at home.
This isn't just a case of Netflix being willful. Instead, they are merely following the rules laid out in their licensing agreements with their content providers.
Why Is American Netflix Content Inaccessible in the UK?
The movies and television shows you watch on Netflix are licensed from movie studios and television networks.
When Netflix signs a licensing agreement with each provider, the contract specifies the regions in which Netflix is allowed to stream the content. So, movies and shows that are available in the United States are not always available in the rest of the world (although there is some overlap in the availability).
If Netflix doesn't attempt to enforce these regional viewing restrictions, they'll receive letters of intent to sue from stuffy film and TV lawyer-types who have no sense of humor about such things.
How Does Netflix Stop Non-Residents From Viewing American Netflix Content?
When your computer, mobile device, or any other type of connected device connects to the internet, it is assigned an IP address.
This address acts as your mailing address does in the physical world, providing a reference point, indicating where information is sent from and received by the device in question.
Every country is assigned a range of IP addresses for connected devices in the country to use, which indicates the device's location.
Netflix knows the IP address ranges assigned to each country, and it can detect a viewer's location by reading the IP address of the device that's connecting to the service. It then routes the viewer to the correct country's Netflix content (and only that country's content).
How a VPN Gets Around Netflix's Barriers
What Is a VPN?
A Virtual Private Network (VPN) is arguably the best way available today to protect an internet user's privacy, keeping their online travels safe from prying eyes.
A VPN covers a user's internet connection in an encrypted layer of protection, ensuring that all online activity – including associated personal and business information – is protected from third parties, such as the government.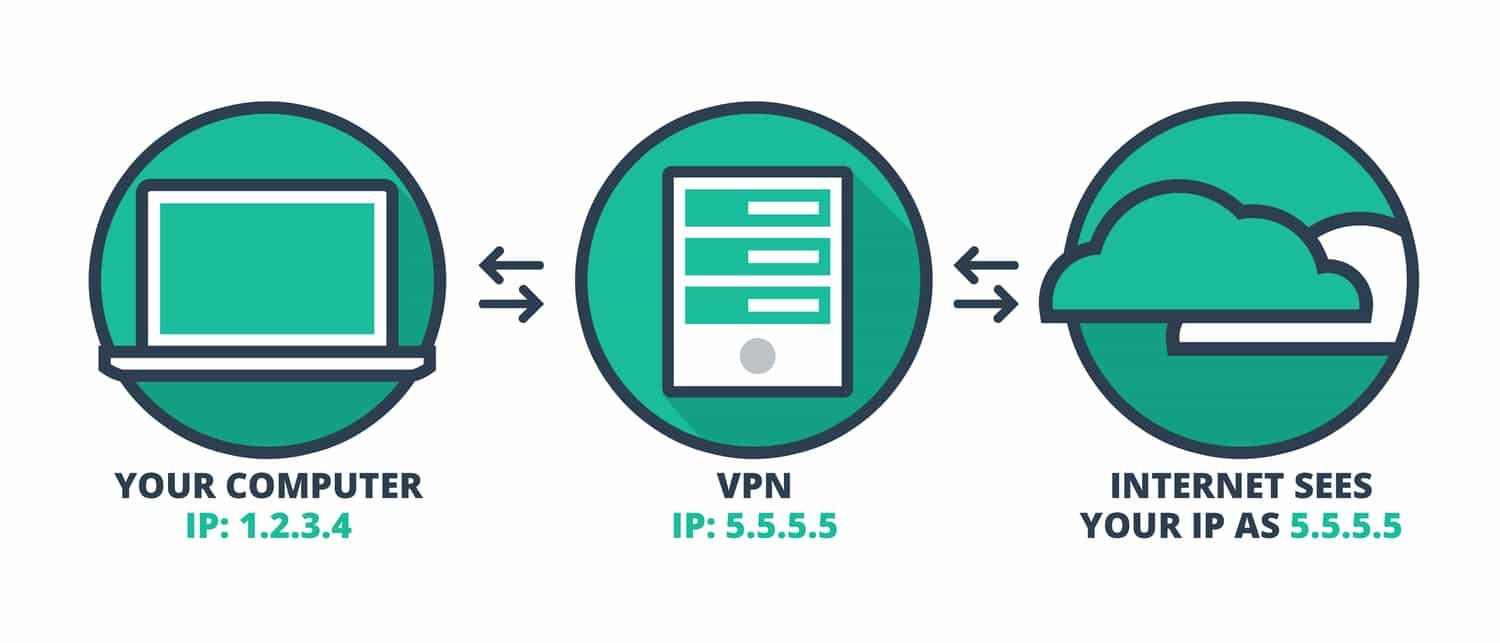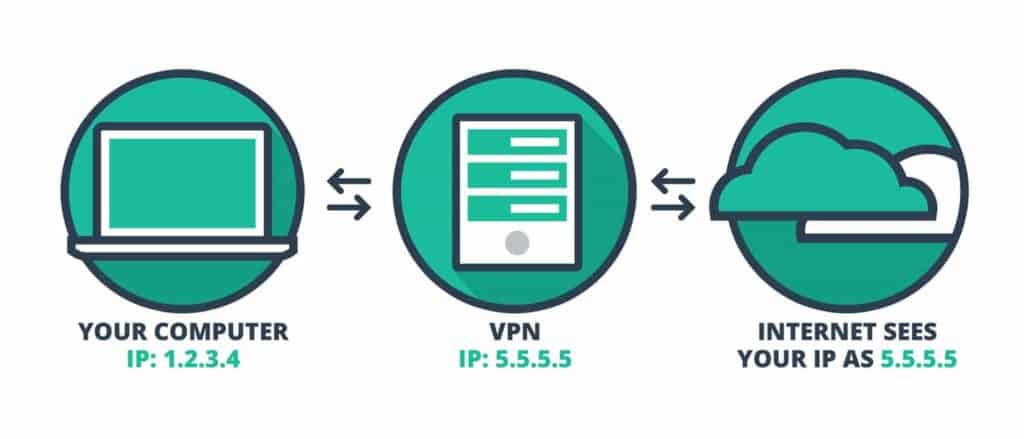 A VPN also can "spoof" a user's location, making it appear that their connection is originating from a place other than where they're physically located. It's this ability that makes a VPN such an excellent tool for accessing Netflix content that's locked away in another country.
How a VPN Enables Access to American Netflix Content
How can you use a VPN to connect to American Netflix content?
First, you'll load your favorite VPN app on the device of your choice. Then, you select a VPN server located in the US and connect to the VPN service. This assigns a US IP address to your internet connection.
You'll then connect to Netflix, which sees you as being located in the US. The service then routes your connection to its Red, White and Blue content.
While, once upon a time, the above was a foolproof way to securely access Netflix content in another country, the streaming giant eventually caught on to what was happening.
Now, Netflix keeps watch over how many viewers are using a single address, which can indicate that those users are connected via a VPN server. Netflix then prevents that server's IP address from accessing the service.
When this happens, ideally, the VPN provider sets up new servers that sport new IP addresses, which allow their users to once again access Netflix…at least until Netflix notices the new IPs, and the dance begins anew.
Netflix has become so good at detecting and blocking VPN servers that many VPN providers have given up trying to keep lanes open to the streaming service. This is especially true for VPN providers that have limited resources.
Some VPN providers continue to fight the good fight but are slow to respond when their IP addresses are being stopped in their tracks.
However, there are still VPN providers that are hanging in there and respond quickly, setting up new servers and IPs when needed. Of these, my provider of choice is NordVPN.
NordVPN ​offers the best way to connect to American Netflix content from the UK. The company makes use of its considerable resources to keep the lines to Netflix open for its customers.
The service provides fast connections, top-notch customer support, optimal privacy protections, and well-positioned global server coverage, ensuring access to Netflix any time, anywhere.
The provider's website contains a wealth of information about squeezing the most out of your Netflix subscription, with informative FAQs, plenty of tips and tricks, and even links to browser extensions, all designed to optimize Netflix bingeing sessions.
NordVPN Coupon
SAVE up to 69% + 3 months free
Get Deal ›
Coupon applied automatically
Connection Speed
Connection speed is a top priority when considering a VPN for video streaming. NordVPN, on average, provides protected connections that are some of the fastest of any of the VPNs I've tested, and I've tested a lot. That's more than enough bandwidth to cover Netflix's connection speed requirements for HD and UHD viewing.
Multi-Platform Support
I'm willing to bet that you own multiple devices that offer the ability to enjoy Netflix content. I have lost count of how many Netflix-capable devices I own. (That's what's known as a first-world problem, kids.)
NordVPN has all of the popular connected devices covered, with native app support for iOS, Android, Linux, Windows, macOS (with native M1 Mac support), Android TV, and Amazon Fire devices. There are browser extensions for Chrome, Edge and Firefox, as well as plenty of router support.
You can also use the provider's SmartDNS service to access international Netflix streams on your gaming consoles and some set-top boxes. However, it doesn't encrypt your connection.
Up to 6 devices can connect simultaneously on one set of login credentials.
Pricing
NordVPN, while offering a high-quality service, doesn't charge a high price. The provider's multi-year subscription prices are surprisingly low.
A 30-day money-back guarantee is available.
Customer Support
I would never wish technical issues on any of my readers. However, chances are you'll have an occasional question for your VPN provider's customer service agents. When you do, it's nice to know you'll receive a prompt, informed reply.
NordVPN offers a 24/7 support chat option, as well as email support and a self-service support library.
Global Server Coverage
UK-based Netflix lovers can access their favorite movies and TV series no matter their location thanks to NordVPN's comprehensive global server coverage. 5,400+ servers located in 60 countries offer a world of possibilities to NordVPN users.
Privacy
NordVPN never saves any logs of your internet travels, keeping your online activities safely undercover.
Bitcoin is available as a subscription payment option to protect your payment information.
The provider's owned-and-operated servers keep third-party contractors away from your data. All NordVPN servers are operated solely from RAM, meaning no data of any kind is written to a physical hard drive. All data is securely wiped whenever a NordVPN server is rebooted or shutdown.
Methodology for Assessing a VPN for American Netflix in the U.K.
You'll soon find that not all VPNs can provide reliable access to Netflix and other geo-controlled streaming sites. Below, you'll find the VPN features I research when considering providers to deliver the most reliable access to American Netflix:
Connection speeds: Streaming fans will find that true enjoyment of their favorite pastime requires a VPN that delivers fast connections, with no data caps or bandwidth throttling. NordVPN delivers some of the fastest "no-cap" connection speeds in the VPN industry.
Global server network: A VPN that has a large number of servers available will improve your odds when it comes to successfully viewing your favorite films and television shows. Also, look for providers with multiple servers in a single location. Multiple servers helps to prevent an overload of users hitting any single server, helping to ensure better server performance.
Value: A VPN's true value can be determined by comparing its asking price to its feature set. All of the providers recommended in my articles offer an excellent return on investment.
Ease of use: First-time VPN users will appreciate easy-to-use apps for their favorite connected devices. This ensures that you'll be able to enjoy Netflix, no matter which device you have handy. NordVPN's easy-to-use apps are available for multiple device platforms.
Security and privacy: Any VPN worth its salt will efficiently protect your online activities from being monitored and tracked. A VPN (at the very least) should offer banking-level encryption, a kill switch and other security and privacy protections. Malware and virus protections, and ad blocking are bonuses. No VPN should save server logs recording your online travels.
The service features I've listed above are just a few of the considerations performed during my comprehensive VPN testing methodology. This data-driven approach means I can have a better understanding of VPN providers, allowing me to recommend only those that are a good fit for the particular need I am considering.
Conclusion
If you're tired of British-only content, you can take advantage of NordVPN's ability to securely access American Netflix.
Fast connections, comprehensive global server coverage, optimal privacy protections, and responsive customer support all add up to the best method available to keep your Netflix streams flowing.