At a Glance
You're on a work assignment, traveling to another country. The long workday has ended, and you're ready to settle in and binge on some Netflix content from your home country. You open your laptop, load the Windscribe app, open Netflix, click "Play" and…Crap! Windscribe has failed you again!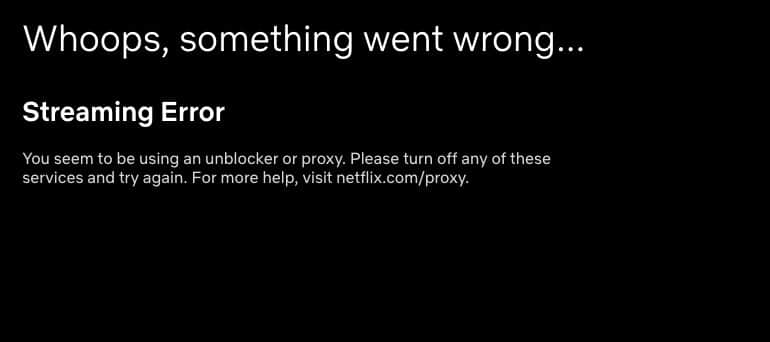 Netflix has detected your favorite Windscribe VPN server's IP address and blacklisted it. UGH! Now it's time for a game of VPN server roulette, hoping one of Windscribe's VPN servers will allow you to enjoy a satisfying Netflix binge.
Windscribe not working with Netflix? Try this fix...
​​​Switch to NordVPN ​​(which has shown me that it is the best VPN provider for watching Netflix).
​I've tested a lot of VPNs, and I​ have found that NordVPN reliably works ​to provide access to Netflix in numerous countries. ​It's lightning-fast as well, so you can binge in HD or UHD without the buffering.
NordVPN​ has a 30-day money-back guarantee so you can try ​it risk-free.
​
Why VPN Providers Lose Access to Netflix
While it may sometimes seem that Netflix is picking on you, the streaming provider doesn't blacklist users or their VPN providers merely to screw with their heads.
Simply stated, Netflix is required to prevent attempts to access content from countries where that content is not licensed for viewing.
Movie studios, such as Warner Brothers and Universal, and television networks, like ABC, all license their content to Netflix on a country-by-country basis. So, that means that much of your favorite binging material in the U.S. won't be available if you try to view it from, say, Romania.
Netflix's skills at detecting when a VPN is being used to access their servers are so great that many VPN providers have simply said "screw it" and no longer attempt to provide access to Netflix to their users. If a provider does still claim Netflix access as a part of their service, they may still be slow to respond when access is no longer available.
The Best Alternative When Windscribe Fails
Netflix is constantly engaged in an ongoing game of VPN provider Whack-a-Mole, where the streaming provider notices VPN users connecting to their streaming servers and promptly blacklists those IP addresses from accessing the service.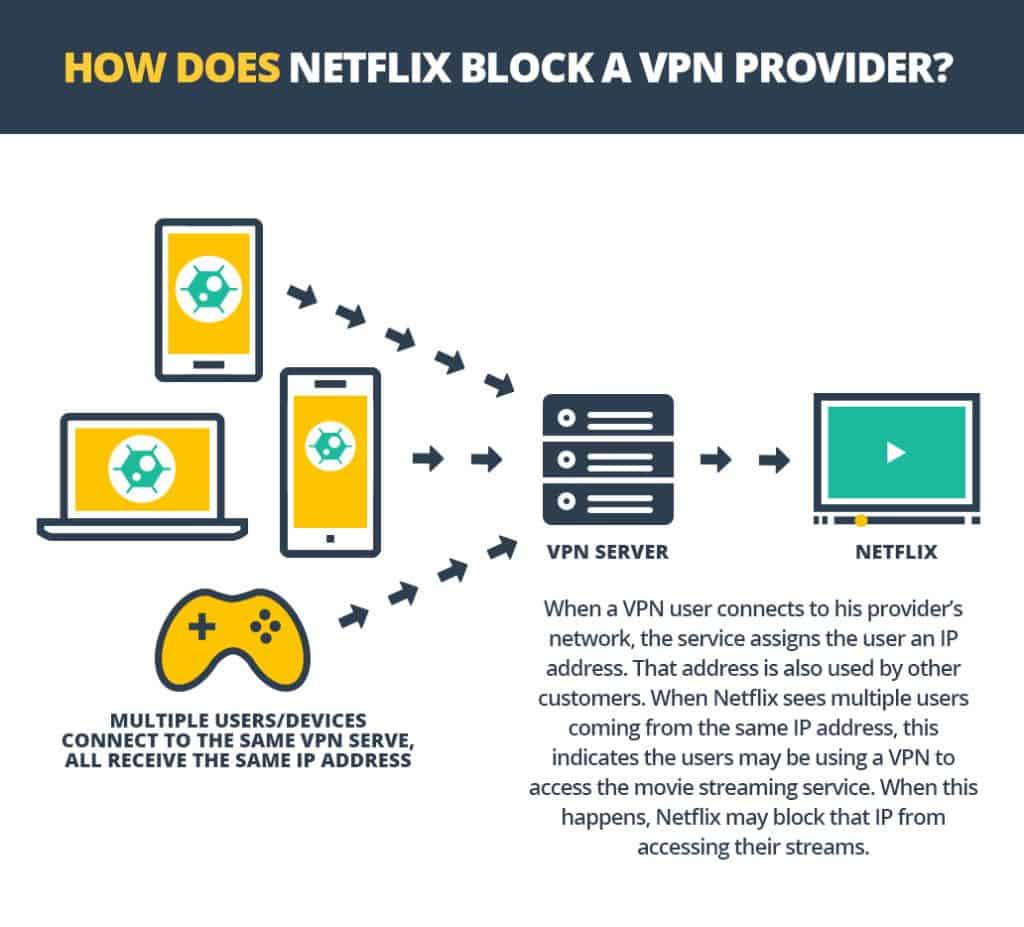 When the VPN's customers complain about the loss of access to Netflix, the VPN responds by adding new servers with fresh IP addresses, opening up access to Netflix once more.
Netflix then notices the new IPs being used by multiple users to access the service, and the game begins anew.
This makes it tough for VPN providers to maintain access to Netflix for their customers. So much so that some VPN services have simply given up on keeping the pipe open to Netflix, removing any mention of the feature from their websites.
However, NordVPN has refused to bow down before Netflix and maintains continued access to Netflix for its customers, responding promptly when new IP addresses are required.
NordVPN is a proven way to maintain access to Netflix content in other countries. The provider has the resources to go toe-to-toe with Netflix when the streaming provider prevents its users from accessing their servers, responding promptly with fresh IP addresses. (For a full review of NordVPN, click here.)
NordVPN is proud of its streaming access and rightly so. In my long experience with the provider, they have always been quick to respond when a server that had previously offered access to Netflix was blocked. I could always find an alternate server that would allow access, allowing me to continue merrily on my binging way.
NordVPN doesn't just keep their servers ready to go, they also offer 24/7 support via live chat, 5,600+ servers spread out in 60+ countries, apps for all popular devices, and a 30-day money-back guarantee.
Fast Connection Speeds
NordVPN 's connection speeds, the fastest I've ever seen, can easily handle the high-definition video Netflix provides. The provider's download speeds came in at 196.4 Mbps in my most recent round of speed tests.
According to this info about Netflix's recommended bandwidth numbers, NordVPN can handle both HD and UHD content without issue.
App Support
No matter which connected device you may use to view Netflix, NordVPN more than likely has an app to help you fly under Netflix's radar.
NordVPN offers native apps for iOS, Android, macOS, Windows, Linux, Amazon Fire, and Android TV devices. The provider's macOS offering provides native support for Apple's M1/M2 Mac lineup. Extensions for Chrome, Edge, and Firefox protect your in-browser viewing sessions, while the provider's router support has all of your devices protected through a single access point.
While there are no VPN apps available yet for Playstation 3 or 4, Xbox 360 or One, Apple TV, or Roku devices, NordVPN allows you to access international Netflix content on these devices through its SmartDNS service. (However, the service doesn't encrypt your internet connection.)
Up to six devices can connect to NordVPN's servers at once.
Pricing
NordVPN doesn't charge much for its stellar service, which is a pleasant surprise. You get excellent protection for your connections, as well as access to tons of Netflix content, for an appreciably low price.
NordVPN offers a generous 30-day money-back guarantee, but I doubt you'll need to use it.
Customer Support
Contacting customer support if you do have a Netflix-related or another type of issue is easy. Visit the support center, and you can quickly open a live chat window at any time of day to communicate directly with a support agent. Email support and an easy-to-search knowledge base are also available.
The provider has a tendency to respond quickly when notified of blocked servers, adding new servers/IP addresses when needed.
Global Server Coverage
NordVPN's global server coverage is some of the best in the business, with 5,600+ servers located in 60+ countries around the globe. This makes it really easy to change your Netflix region at the drop of a hat.
Privacy and Security
Panama is quite a privacy-friendly country, and NordVPN makes its home there. As such, the provider isn't required to (nor does it) keep any logs related to their users' online travels.
Customers who want to keep their payment information safe can opt to pay for their subscription using Bitcoin.
Additional privacy is provided by the provider's owned-an-operated servers, which keep outside contractors away from NordVPN customers' personal data. In addition, the provider runs all servers 100% from RAM, with no data ever being written to a physical hard drive. All data is therefore securely wiped from a NordVPN server whenever it is shut down or restarted.
In Closing
Since Windscribe has let you down, why not try a reliable VPN provider that will maintain reliable access to Netflix? Why not try NordVPN?
NordVPN works hard to keep its customers connected to Netflix. The provider responds quickly to Netflix moves, quickly adding new IP addresses when needed. The provider's customer support agents are always available when you have an issue.
Throw in fast, well-encrypted connections, as well as great privacy protections and global server coverage, and it all adds up to the best provider for accessing Netflix.
Windscribe Netflix FAQs
Which is the Best Free VPN for Netflix?
Honestly, there is no such thing. Many free VPNs both throttle their users' connection speeds and place a daily or monthly data cap on their usage. Neither of these "features" make for an enjoyable streaming experience.
Plus, free VPNs are not good for your online privacy. Many free VPNs keep the lights turned on by collecting information about their users' online travels, selling that information to advertisers and other nosy types. Some free VPNs have even been caught inserting unwanted ads and tracking cookies into their users' browser sessions.
Is It Legal to Use a VPN to Watch Netflix from Abroad?
It is absolutely legal to use a VPN to watch Netflix while abroad. However, Netflix could cancel your account if it catches you using a VPN. (Although I have yet to hear about this happening.) Usually, the streaming service will simply block the IP address the VPN provided.
Does Obfuscation Help Prevent Netflix from Detecting My VPN Usage?

Obfuscated servers are a type of VPN server that is able to conceal that it is a VPN server. This helps get around the VPN blockades many streaming services (Netflix, Hulu, Amazon Prime, and many others) throw up to block VPN users. The feature also keeps your VPN usage hidden from your Internet Service Provider, the government, and other nosy parties.

https://pixelprivacy.com/vpn/streaming/netflix/windscribe-not-working-netflix/