At a Glance
You're on vacation, and you decide to take a break from sightseeing. You head to your hotel room, connect your iPad to the hotel WiFi, and prepare to stream your favorite TV show. You load up your shiny new VPN, StrongVPN, and tap the Netflix icon. And then:
"Oops, something went wrong…Netflix Streaming Error. You seem to be using an unblocker or proxy. Please turn off any of these services and try again."
Why Isn't StrongVPN Unblocking Netflix?
But you thought a VPN opened up access to U.S. Netflix while you're out of the country. What happened? StrongVPN doesn't claim to offer access to Netflix, even though I'll admit that now and then they've come through for me when I tried it just for the heck of it.
However, now and then isn't good enough if you're looking for a reliable way to view Netflix content from a region other than the one you're currently in.
So, if you're a StrongVPN user, what can you do?
StrongVPN not working with Netflix? Try this fix…
Switch to NordVPN (In my opinion, it's the best VPN for unblocking Netflix).
I've tested various VPNs and NordVPN can reliably access Netflix US, UK, CA, FR, and others. With speeds fast enough to watch Netflix in HD without the buffering.
NordVPN has a 30-day money-back guarantee, so you can try it risk-free.
Why Netflix Turns Away VPN Users
In the early days of Netflix, using a VPN made for an efficient way to open access to Netflix content housed in other countries. However, since 2016, Netflix has kept ever-vigilant for VPN users attempting to access content from outside of their own region.
Netflix doesn't do this out of spite (although I'm sure they have bad days, just as we all do). The streaming giant is required to limit access due to the contracts they have signed with the movie and television studios that supply the content they stream.
These agreements restrict the content to being streamed only to customers in specific regions. If Netflix allows VPN users from outside those regions to view the content, they could be sued. And no one enjoys dealing with entertainment industry lawyers, not even folks who are in the entertainment industry.
The Best Alternative When StrongVPN Fails
When you connect your computer or another internet-capable device to your VPN provider of choice, that server could be located almost anywhere in the world (depending on how comprehensive your VPN provider's global server coverage is. More about that later).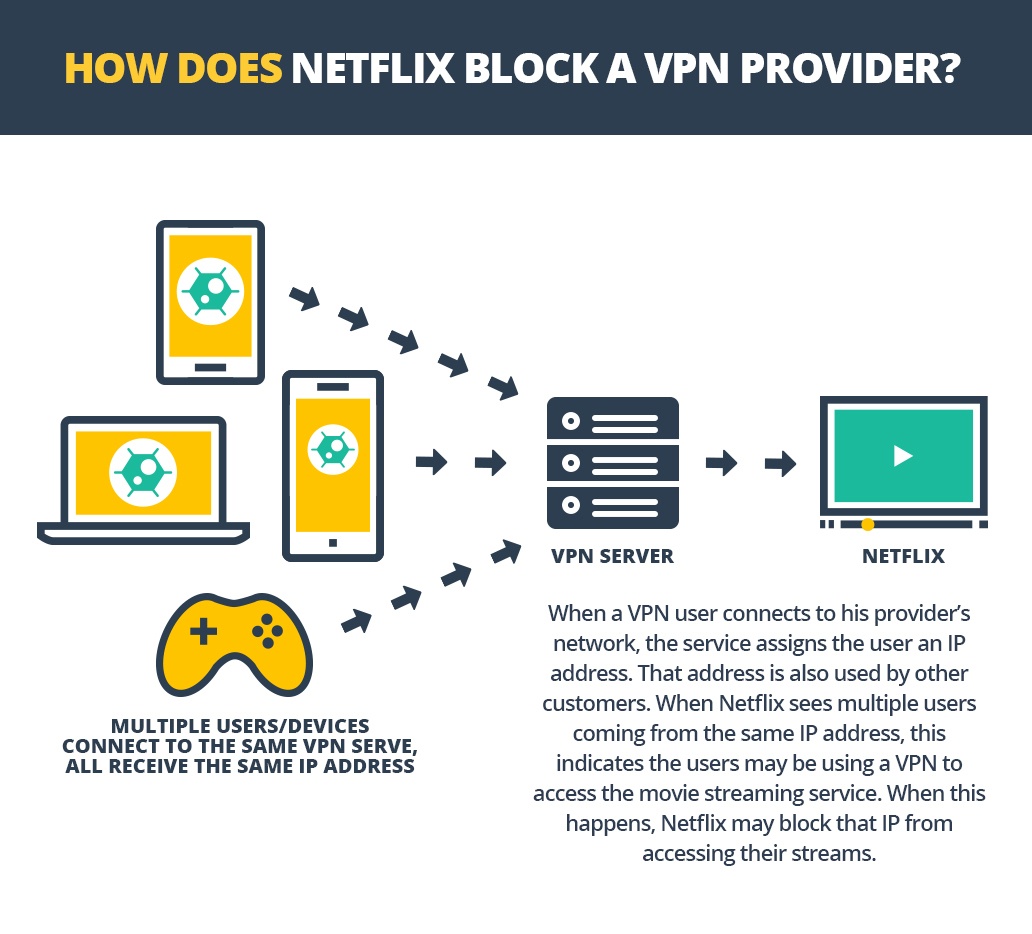 When you connect to the server, your device is assigned a new IP address for use on the internet. This means that, despite your physical location being in Paris, Texas, you could appear to the rest of the internet to be connecting from Paris, France. This allows you to access content that may usually only be accessible from France.
When you connect to a VPN server, you don't get the server all to yourself. Instead, you share it with a large group of other VPN subscribers. All of your connections are using the same IP address. (Don't worry, the VPN server keeps track of who requests what, just like your WiFi router does at home or in the office.)
Sharing an IP address is one of the ways a VPN provider protects you from online monitoring and attacks. However, this IP address-sharing can cause issues if you're using the VPN to access Netflix content stored outside of your region.
If a large number of you and your fellow VPN users all attempt to connect to Netflix at the same time, it raises red flags at Netflix. When the streaming giant sees a large number of users from the same IP address connecting to their servers, they will then check to see if the IP address belongs to a VPN provider.
If it does, the chances are excellent that Netflix will blacklist that particular IP address from accessing their servers. Users will then naturally complain to the VPN's customer support department that the IP address no longer allows access to Netflix.
The VPN support agents look into the situation and see that Netflix has blacklisted the IP. That's when the VPN network's folks set up a new IP for use by their customers. This once again opens access to the content – at least until Netflix notices the new IP address and prevents its access, starting the whole vicious cycle over again.
Many VPN providers have given up on offering access to Netflix content, as they just don't have the resources to continue the battle to keep access to Netflix open for their users. Others, like StrongVPN, may provide access to Netflix, but not by design.
Luckily, there are VPN providers that are hanging in there, providing access to the streaming service. Some even have no limits on where they offer that access. Below, I provide information about the best of these providers.
Best VPN to Access Netflix
NordVPN provides what is arguably the best Netflix access available in the VPN industry today. The provider offers top-notch global server coverage, meaning it offers wide global access to Netflix. Plus, the service has shown a past willingness to replace any blacklisted IP addresses with fresh IPs quickly.
I will note that there have been times I've run into a VPN server where Netflix access was gone when it had previously worked. However, with a few quick clicks of the mouse, I was connected to a server that restored access.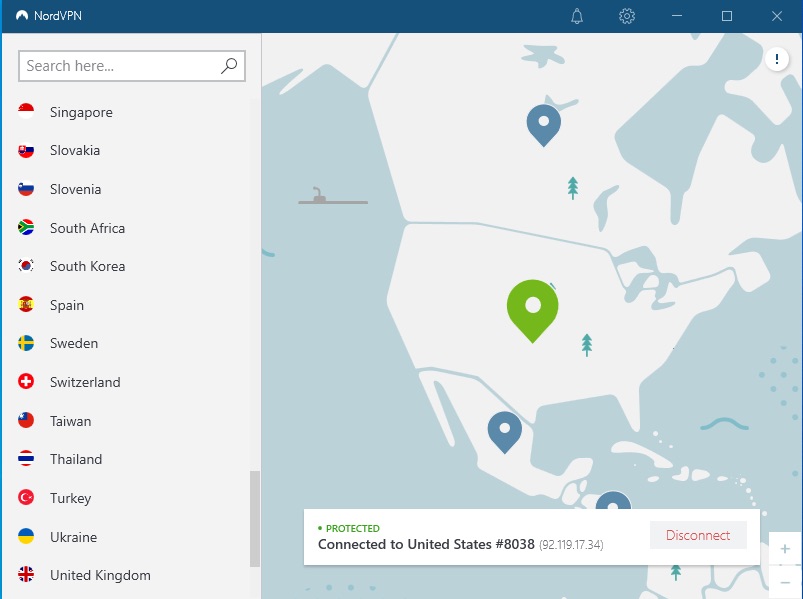 In addition to keeping access to Netflix open, NordVPN also offers a wide variety of information designed to aid you in optimizing your Netflix experience. They offer tips and tricks for using the service, a helpful FAQ, and links to browser extensions to use with Netflix.
The provider also offers 24/7 chatbot then live support chat, connections optimized for streaming, top-notch global server coverage, app support for popular desktop and mobile devices, and a 30-day money-back guarantee.
TRY NORDVPN RISK FREE
NordVPN has a risk-free 30-day trial if you sign up here allowing you to try the VPN rated #1 for Netflix without restrictions for 30 days.
There are no hidden terms, just contact support within 30 days if you decide NordVPN isn't right for you, and you'll receive a full refund. Start your NordVPN trial now.
Connection Speed
Once you have reliable access to your favorite streaming content, you don't want to wait forever for the entertainment to begin. That goes the same for any files you're downloading, such as new in-game content or torrented files.
NordVPN scored well in my last round of connection speed testing, providing average download speeds of 196.4 Mbps.
That's why NordVPN's fast connection speeds are so handy. Even 4K UHD content takes only a few seconds to start playing. Plus, file downloading takes a fraction as long as what I've observed while connected to other VPN providers.
Multi-Platform Support
Netflix is available on every popular desktop, mobile, gaming, and streaming platform. Netflix compatibility is a must-have for any platform that expects the support of movie fans.
There is an excellent chance that NordVPN has you covered, no matter which platform(s) you use. The service has native apps on hand for Windows, macOS (with native M1/M2 Mac support), iOS, Android, Amazon Fire, Linux, and Android TV devices. In addition, browser extensions for the Chrome, Edge, and Firefox platforms are also available.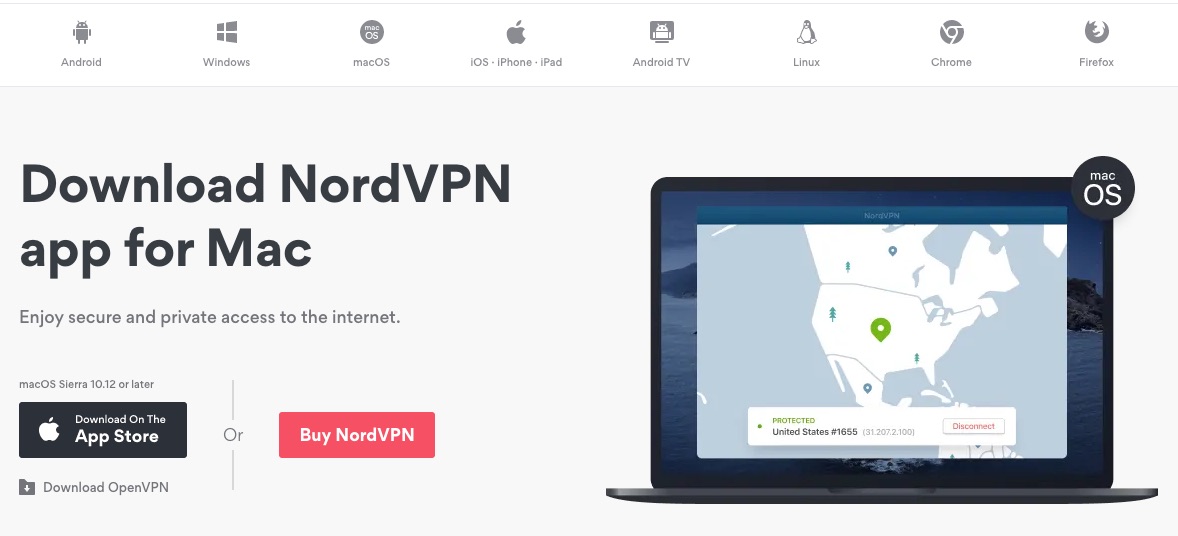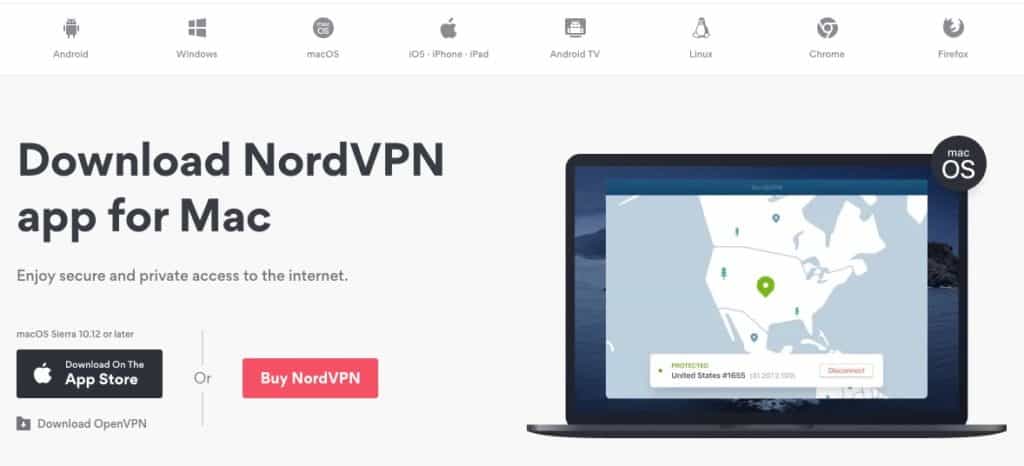 NordVPN limits the number of devices you can use to simultaneously connect to the service to six. Luckily, the provider is compatible with a large number of makes and models of wireless routers, allowing a single login to protect all of your devices. (Pre-configured routers are available through FlashRouters.com.)
Pricing
NordVPN's subscription pricing is reasonable when compared to many other providers in the VPN industry.
At the time of this article, paying monthly for your subscription will take a $12.99-sized chunk from your bank account each month. A one-year subscription will run you $4.59 per month ($68.85 annually), and a two-year deal will run $3.99 per month ($107.73 for the first payment).
Currently, you can get three free months tacked onto the end of an annual subscription by clicking the link below to visit the NordVPN website.
A 30-day money-back guarantee will give you plenty of time to run the provider through its paces.
For more information, visit the NordVPN website.
Customer Support
While I will always wish my readers fast and well-encrypted connections, I realize this won't always be the case, and occasionally you'll need to contact your VPN provider's customer support department. That's one of the reasons that I'm such a fan of NordVPN.
This provider offers support around the clock, first with a 24/7 chatbot then live support text chat, a trouble ticket tracking system, email support, and a searchable knowledge base.
Whenever I have had an issue with my account or with connecting, the NordVPN support team has always been at the ready, helping me solve any issues I have.
Global Server Coverage
A VPN owes much of its content-unblocking power to its global server coverage. The more countries where the provider has servers, the better the chance it can access Netflix in your favorite region. NordVPN has 5,600+ servers in 60+ countries around the globe.
Privacy and Security Protection
NordVPN provides some of the best privacy protections in the VPN industry. It follows a strict no-logs policy, which means there are no records that can reveal your online antics. NordVPN is also moving to an owned-and-operated server model, which keeps outside contractors away from your personal info.
The provider runs all of its servers 100% from RAM, writing no data whatsoever to a physical hard drive or SSD. This means all data is securely wiped when a NordVPN server is rebooted, shutdown, or even unplugged from the wall.
Protection for your payment information is also readily available thanks to a Bitcoin cryptocurrency payment option.
While you're online, NordVPN keeps your online travels incognito with military-grade encryption, a kill switch, and IP/DNS leak prevention. The provider also offers malware protection, as well as blocking for ads and trackers.
If you're a Netflix customer, you'll do well to select NordVPN as your VPN provider of choice. The provider does an excellent job of accessing Netflix content from around the globe. Its fast connection speeds mean you'll never suffer an extended delay before enjoying the latest episode of the current object of your binging passion.
The provider does an excellent job of protecting their customers' privacy and does an equally excellent job of supporting customers when they need it.
For more information or to purchase a subscription, visit the NordVPN website.
StrongVPN and Netflix FAQs
Why Can't I Use a Free VPN to Watch Netflix?
Well, you can indeed try to find a free VPN that provides access to Netflix, but if you do so, I'm 100% certain it will not make for an enjoyable experience. First of all, free VPN providers will both throttle your connection speeds and impose daily or monthly data caps on your usage.
You'll also find that free VPNs usually have tiny global server networks, meaning they only have a small number of servers. This makes it easy for Netflix and other streamers to block the VPN's IP addresses.
Last but not least, free VPNs don't exactly respect the "private" part of VPN. You see, even free VPNs need to pay bills, so many of them will record their users' online travels, selling that information to advertisers and other Nosy Nellies. Free VPNs have also been caught inserting ads and tracking cookies into their customers' browser sessions.
How Does Netflix Detect VPN Connections
Netflix and other streaming services can see the IP addresses of the subscribers connecting to their streaming servers. If multiple viewers are connecting with the same IP address, that is a good indicator that they're all using a VPN or a proxy server. If they investigate a little deeper and trace the IP address back to the VPN provider, they will block access to users with that IP address.
Is it Legal to Use a VPN to View Netflix from Abroad?
If it's legal to use a VPN in the country you're in, then it's legal to connect to Netflix with a VPN connection. Since using a VPN to view Netflix is a no-no in their terms and conditions, the streamer could cancel your subscription. However, I haven't heard of this actually happening. Instead, the worst I've heard them doing is blocking the IP address the VPN provided.