What are the Best VPNs for Netflix in 2023?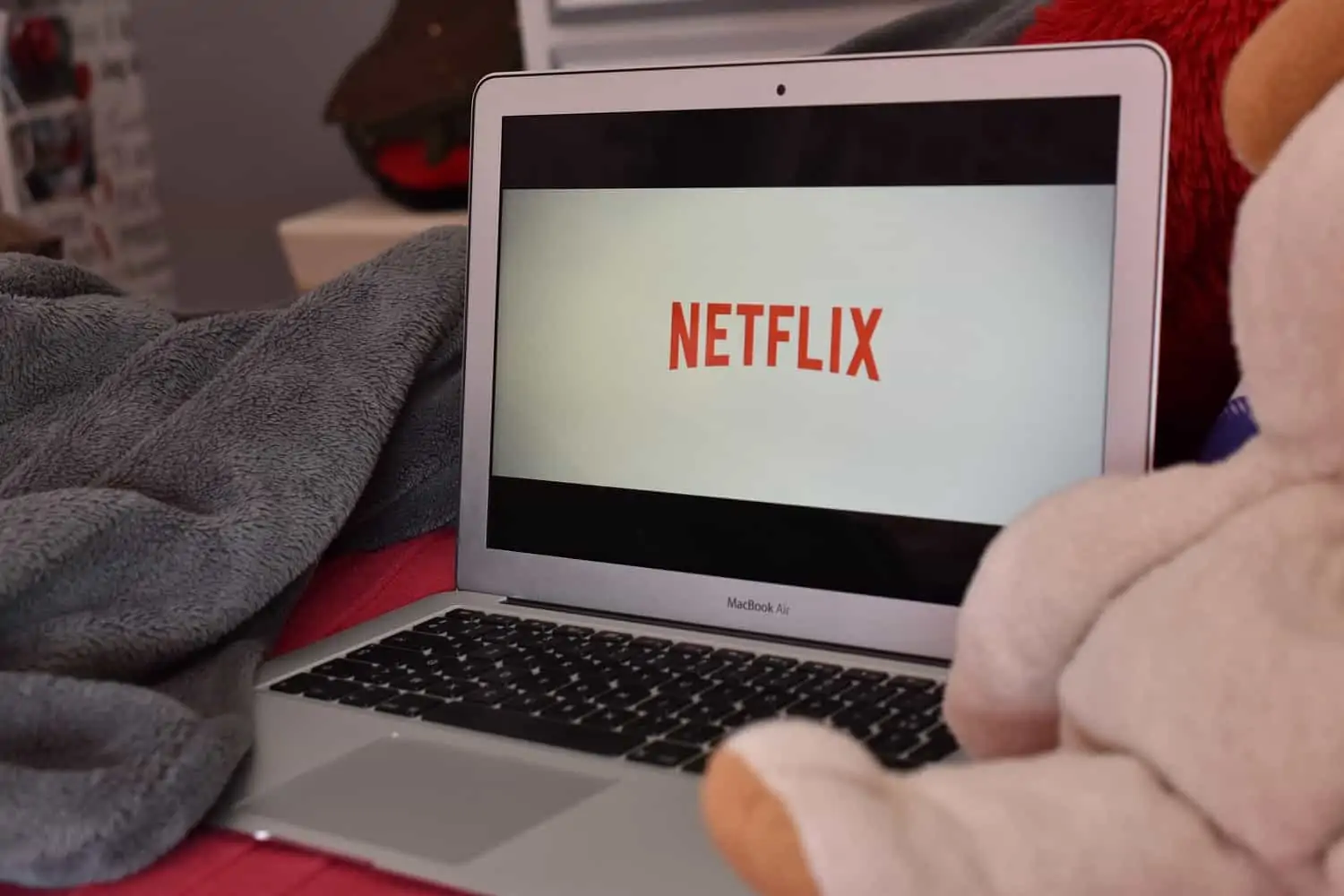 For those of you who have been living in a cave with no internet access, Netflix is an American video streaming company, originally founded in 1997 as a DVD sales and rental-by-mail company.
In 2007, Netflix expanded into offering movies and television shows via streaming. The service has rapidly expanded and is currently available in over 190 countries around the globe.
Due to Netflix's content licensing agreements with television and film studios, the streaming provider is required to restrict access to their content on a country-by-country basis. This means that the shows and movies you enjoy in your home country might not be the same as the content available in other countries.
Luckily, a Virtual Private Network (VPN) is an excellent tool for accessing content available on the Netflix service in other regions. It does this by assigning a connected device a new IP address, making it appear as if your device is connecting from another country. Learn more about how to change your Netflix region.
However, not just any VPN provider will do.
Over the years, Netflix has become adept at identifying and blocking IP addresses that belong to VPN services. This means that you need to use a VPN provider that has a solid record of avoiding detection and that has the resources and ability to react quickly if one of their IP addresses are detected and blocked.
In this article, I'll tell you about the 5 best VPNs for use with Netflix.
I'll be concentrating on each VPN's ability to provide reliable access to Netflix content stationed in other countries and the connection speeds that each VPN provides. I'll also evaluate other VPN features that make it a valuable addition to your online toolkit.
How to Watch Netflix Using a VPN
Using a VPN to access Netflix content in another country requires a few easy steps:
Subscribe to a Netflix-capable VPN provider. (I use NordVPN.)
Install the selected provider's VPN app on your device(s).
Log into the VPN service.
Select a server located in the country where your desired Netflix content is housed.
Fire up your Netflix app and start bingeing!
What Is the Best VPN for Watching Netflix?
After extensive testing, the following 5 VPNs have earned the right to be called the best VPNs for watching Netflix. For those of you in a hurry, here's a TL;DR summary:
VPN providers all have their own strengths and weaknesses. While some providers offer super-fast connections, others have comprehensive multi-platform support or wide global server coverage.
When ranking the best VPNs to use to watch Netflix content in other countries, I considered the following factors:
Reliable ability to access Netflix and other streaming services
Comprehensive global server coverage
Fast connections
Strong connection encryption
No logs of its customers' online travels
High level of native app support
Here is my list of the top 5 best VPNs for watching Netflix:

NordVPN placed in the top spot in this roundup thanks to its large number of Netflix-ready VPN servers, excellent multi-platform support, fast connections, and reasonable price.
This provider offers access to Netflix streams in the U.S., Canada, Japan, the U.K., the Netherlands, France, Germany, Australia, Spain, India, Brazil, South Korea, Finland, and Italy. NordVPN offers a helpful Netflix page on their website, providing information about using their service to access the streaming service.
The provider also opens access to Amazon Prime Video, Hulu and BBC iPlayer.
The provider's 5,500+ servers are spread out among nearly 60 countries. The provider suggests using the servers listed on the page I mentioned above to access Netflix.
NordVPN offers the best connection speeds in this top 5 list, delivering smooth HD and 4K streams from the Netflix servers, with little to no wait for the action to begin. (Depending on your usual connection speeds.)
Those connections are encrypted with military-level protection, and a kill switch ensures your connection will never be exposed.
Privacy is well-handled at NordVPN thanks to the provider's strict no-logs policy and willingness to accept cryptocurrency as a subscription payment option.
Most popular device platforms are covered thanks to the provider's multi-platform app support, including devices on the Windows, macOS, iOS, Android, Amazon Fire, Linux, and Android TV platforms. Chrome and Firefox users are protected thanks to extensions for both browsers.
Platforms not covered by NordVPN's app support can be protected via the provider's compatibility with numerous routers.
Up to 6 concurrent connections are allowed under one username.
Pros
Servers in nearly 60 countries
Plenty of connection speed
256-bit encryption
Reasonably priced
Excellent access to Netflix
Cons
Streaming servers are not labeled
BEST NETFLIX VPN:NordVPN is the best VPN for Netflix subscribers. The service offers reliable, Netflix-capable connections at a reasonable price. It offers apps for most popular devices and maintains a comprehensive global server network. A 30-day money-back guarantee is available.
Read our full review of NordVPN.
---

Surfshark took the 2nd spot in this "best" list thanks to its ability to unblock Netflix in numerous countries and its excellent privacy and security protections, all for a low, low price.
This provider delivers excellent Netflix-unblocking power in the U.S., the U.K., Canada, France, Japan and other countries. Plus, it opens access to Amazon Prime Video (in the U.S.), HBO Go and BBC iPlayer.
The provider's global server coverage adds up to 3,200+ servers located in over 64 countries around the globe, providing an excellent amount of Netflix-unblocking power.
While Surfshark's connection speeds will allow HD and 4K video streams to play quickly and smoothly. Those connections are 256-bit encrypted, and the provider's apps offer kill switch and ad-blocking protection.
No worries about your privacy being invaded with Surfshark, as the British Virgin Islands-based firm keeps no logs whatsoever and accepts Bitcoin to keep your payment info anonymous.
Native app support is strong here, with native apps for the iOS, Android, Android TV, Linux, macOS, Windows, and Amazon Fire platforms. Firefox and Chrome browser users are protected via extensions for both platforms.
Routers are well-covered, too, if you want to protect all of your connected devices whenever they connect to your network.
You can invite all of your friends and family to view Netflix content from another region thanks to Surfshark's industry-leading unlimited simultaneous connections allowance.
Pros
Connects to Netflix in numerous countries
Unlimited simultaneous connections
Bitcoin and no-logs privacy protections
Fast connections
Comprehensive app support
Cons
No streaming-optimized servers
PERFECT FOR FAMILIES ON A BUDGET:Surfshark is an up-and-coming VPN provider that offers excellent access to Netflix via its fast-growing global server network. The provider's unlimited simultaneous connections policy and bargain-basement pricing is perfect for big families on a tight budget. A 30-day money-back guarantee is available.
Read our full review of Surfshark.
---

ExpressVPN is a reliable choice for opening up access to Netflix content from other regions. The provider offers reliable access to Netflix in a large number of countries around the world.
In addition to Netflix, ExpressVPN can open access to BBC iPlayer, Hulu, Amazon Prime Video and other streaming video services.
ExpressVPN currently has over 3,000 servers in 94 countries, providing excellent access to streaming content around the globe.
ExpressVPN's connection speeds are easily up to smoothly streaming Netflix's HD streams. The provider places no bandwidth limitations or data caps on its customers' usage.
The provider's connections are encrypted with 256-bit encryption. A kill switch option keeps your online action from being exposed.
The provider keeps no user logs of a customer's online travels. Users who want to go completely incognito can use the Bitcoin payment option.
Native apps are available for the macOS, iOS, Android, Android TV, Windows, Linux, and Amazon Fire platforms. Browser extensions for the Firefox, Edge, and Chrome platforms are available.
ExpressVPN also offers a MediaStreamer DNS service for use with game consoles, set-top streaming boxes, and smart TVs, allowing those devices to access Netflix. (Take note: the MediaStreamer service does not provide encrypted protection for your connection like the provider's VPN service does.)
ExpressVPN is somewhat stingy with their concurrent connection allowance, restricting them to 5 simultaneous connections on a single username. However, ExpressVPN's router feature allows you to protect all of your devices via a single connection.
Pros
Works well to unblock Netflix and other streaming services
Comprehensive global server coverage
HD-capable, well-encrypted connections
Optimal privacy protections
Cons
Limits concurrent connections to 5
More expensive than other options on this list
VERSATILE VPN OPTION:ExpressVPN is a reliable choice for a VPN to reliably deliver content from Netflix and other streaming services. The provider does a reliable job of opening up a world of content, while also protecting your privacy and security. The provider is admittedly priced a bit expensively, but a 30-day money-back guarantee is available.
Read our full review of ExpressVPN.
---

Our #4 Netflix VPN, CyberGhost, offers easy-to-use apps, provides excellent protection, and is generous with their simultaneous connections allowance.
CyberGhost has streaming-dedicated servers that unblock Netflix in the U.S., the U.K., Germany, Romania, France, Czech Republic, Austria, and Poland. Those servers also have success in unblocking Amazon Prime Video and Hulu.
The provider's global server coverage is some of the best in the VPN industry, with 6,200+ servers located in 89+ countries.
CyberGhost provides excellent connection speeds, and the provider's connections are easily up to streaming even 4K UHD Netflix content. Those connections are well protected with 256-bit encryption and a kill switch.
The provider's privacy protections are top-notch, thanks to both its strict no-logs policy and its Bitcoin subscription payment option.
Beginners will appreciate the provider's apps, which are available for the Android, Android TV, iOS, macOS, Linux, Windows, and Amazon Fire device platforms. Browser extensions protect Chrome and Firefox browser users.
Other devices can be protected via your router thanks to the provider's excellent router compatibility. That feature also helps if you need more than the 7 simultaneous connections that the service allows.
Pros
Streaming-optimized servers in numerous locations
Fast connection speeds
Easy-to-use apps
Comprehensive online security protections
Cons
Comes up short when unblocking some other streaming providers
Missing some advanced options
GREAT FOR NEWBIE VPN USERS:CyberGhost is an excellent option for Netflix viewers with little to no experience with VPN apps. The provider's streaming-optimized servers provide reliable access to Netflix content. A 45-day, no-risk money-back guarantee is available.
Read our full review of CyberGhost.
---

PrivateVPN ranks 5th in this top 5 thanks to its speedy connections and reliable access to Netflix and other streaming services.
Netflix and other streaming services (including Hulu, Amazon Prime, HBO and BBC iPlayer) are only a few clicks away with PrivateVPN. The provider has servers located in the U.S., Canada, U.K., France, Japan and many others that provide streaming unblocking.
While their server count of 150+ is rather miniscule, they spread them out well, in 60 countries around the globe.
PrivateVPN delivers fast connections, providing HD-capable streams with no sweat. Their well-encrypted, kill switch-protected connections have no bandwidth or data cap limitations.
Your online identity is protected thanks to PrivateVPN's no-logs policy, and Bitcoin is welcome here, allowing you to keep your payment info anonymous.
Up to 6 devices at once can access the service on a single login, using macOS, iOS, Windows and Android devices. (If 6 connections aren't enough, you can protect all of your devices via the provider's extensive router compatibility.)
Kodi viewers can protect their bingeing sessions too thanks the PrivateVPN Kodi add-on.
Pros
Opens Netflix access in multiple countries
Fast connection speeds
Up to 6 concurrent connections
Cons
Server numbers way below other providers
Multi-platform support needs improvement
RELIABLE IF UNSPECTACULAR VPN:PrivateVPN unblocks Netflix in numerous countries, delivering HD-capable connections on up to 6 devices at once. Their server count is low, but the country coverage is decent. A 30-day money-back guarantee is available.
Read our full review of PrivateVPN.
---
Can I Use a Free VPN to Watch Netflix?
In a word? "No."
Netflix stays ever-vigilant for users who are connecting to their service via a VPN.
When Netflix detects a large number of viewers connecting via a single IP address, they take a close look at the activity. If they discover that the IP address belongs to a VPN provider, they will block the address.
Netflix doesn't do this just to be a corporate jerk. Instead, their content contracts with various television and film studios require them to block access to content from outside of a licensed area.
When Netflix blocks a VPN server's IP address, it's up to the VPN provider in question to add new IP addresses to re-enable access to the streaming provider. When Netflix finds out the new addresses are owned by a VPN, they block those and the vicious cycle begins anew.
This back-and-forth battle requires a VPN to have deep pockets just to stay in the game. Do you really think free VPN providers have deep pockets? (The answer we're looking for is "no, no they do not.") Free VPNs are simply not going to offer reliable access to Netflix, if they can get you any access at all.
Other reasons not to use a free VPN service are related to privacy and convenience.
When it comes to privacy, you simply won't have it with many free VPNs. Those so-called "free" providers have a hidden cost, and you pay for that cost with your privacy.
Many free VPNs track your online activities, then sell your valuable info to advertisers and other Nosy Nellies.
In the convenience department, you'll find that many free VPNs will make you wait in a queue before you can connect to one of their servers.
Then when you're allowed to connect, the server selection is limited to a select few. Those servers won't necessarily be located in the country where your desired Netflix content resides.
I'd avoid free VPN providers like the plague, but that's just me. Maybe you'll have better luck than I have. But is it worth the risk?
How Do I Access Netflix Using a VPN?
Viewing of localized Netflix streaming content requires an IP address based inside the borders of the country in question. The best way to obtain an IP address in another country is to use a VPN.
Once you've decided on which country you'd like to access the Netflix content of, load your VPN app of choice and connect to a VPN server located in that country. You'll temporarily receive an IP address inside the country, opening up access to that area's Netflix content.
What Else Is a VPN Good for?
In addition to unblocking Netflix content, a VPN can also unblock other types of geographically-restricted content. This includes other streaming services, both video and music, as well as gaming arenas and in-app content that gamers might not normally have the opportunity to try.
A VPN also prevents connection throttling, ensuring that your Internet Service Provider won't slow your connection speeds simply because you're viewing a streaming service, such as Netflix.
In addition, VPNs route your internet traffic through an encrypted tunnel, preventing outsiders from monitoring your online activities.
The encryption feature makes a VPN an excellent method of protecting your online shopping, banking and other online activities when you're using an unprotected Wi-Fi hotspot, such as those found in coffee shops, hotels and other public locations.
Conclusion
It's a big, wonderful world out there – a world full of Netflix content.
By using a VPN – like my #1 choice, NordVPN – you can view the content from your home country or many other regions you might be curious about.
I know I've always wanted to watch "Isn't it Romantic" with a Romanian soundtrack. How about you?