At a Glance
Apple's Macintosh lineup of computers debuted January 24, 1984, when Apple CEO Steve Jobs introduced it onstage during one of the first now-familiar Apple media events.
Mac computers have gone through a lot of changes over the years, as has their operating system, which is currently macOS. Apple's Mac lineup currently targets both general and professional users, with both laptop models (such as MacBook or MacBook Air) and desktop models (such as iMac and Mac Pro).
Why Do I Need to Use a VPN for Mac?
While macOS is one of the more secure operating systems available today, it's vulnerable to some of the same online attacks as other operating systems are. Mac users can be subject to online phishing attempts, monitoring, man-in-the-middle attacks, and other dangers.
In addition, Mac users face geographical restrictions on content, connection throttling, restrictions on P2P file sharing, and other injustices.
Luckily, there's a way to protect your internet connection from the above hazards: a Virtual Private Network (VPN) service.
A VPN protects your internet activities from attacks and observation by encasing your connection in a tunnel of encryption. While an outside observer may be able to tell that you're connected to the internet, they can't see what exactly you're doing while connected.
A VPN also has the ability to make it appear as if your device is connecting from another geographic location. This helps open access to blocked content, such as streaming content from Netflix, game servers, and other types of content.
Below, I assess the top seven best VPNs for use with your Mac, as well as the features that are most important to look for in a provider.
Best VPNs for the Mac
I ran numerous top VPN providers through a series of testing hoops to discover which was the best for the Mac. My Mac is my daily driver device, so much of this testing was conducted in real-life conditions.
I found that the seven providers listed below performed the best on my Mac. Here's a quick summary:
I evaluated and ranked the top Mac VPNs using the following criteria:
macOS app availability
Strong security and privacy protections
Fast connections with unlimited bandwidth and no data caps
A large, global network of servers
Top-notch customer support
Bonus points for allowing torrenting
Here are my top seven picks for the best VPNs to use with your Mac.
May 2023
NordVPN is the top performer in this seven-spot lineup thanks to its fast connection speeds, excellent global server coverage, and top-notch online protection, all for a reasonable price.
The provider's macOS app offers excellent protection, with the ability to block malware and ads, and use obfuscated servers, which make it tougher for a service to detect that you're using a VPN. Chrome and Firefox users can take advantage of the provider's browser extensions.
NordVPN does a good job of protecting your online travels from prying eyes by using military-grade encryption and offering kill switch protection.
Any worries about privacy violations should be allayed by the provider's no-logs policy and Bitcoin payment option.
NordVPN's owned-and-operated servers keep third-party contractors away from your personal information. Plus, all of the provider's servers are run only from volatile RAM, writing no data to a physical hard drive or SSD. This means all data is completely wiped from NordVPN servers whenever the servers are rebooted or shut down.
NordVPN's connection speeds are fast, fast, fast, and should be up to handling any of your online enjoyments. No data caps or bandwidth restrictions are to be found here.
While NordVPN's server coverage isn't as comprehensive as that of some providers, it has nothing to be ashamed of in this department, with 5,600+ servers located in 60+ countries. Although NordVPN allows P2P traffic, it limits the activity to a select number of their servers.
NordVPN provides reliable service, but on the off chance that you need assistance, the service provides email support, 24/7 chat, and a searchable support library.
In addition to its macOS app (with native M1/M2 Mac support), apps are available for most popular operating systems, including Windows, Android, Android TV, Windows, Linux, and Amazon Fire TV devices. Browser extensions are available for the Chrome, Edge, and Firefox browser platforms.
The provider allows up to six simultaneous connections on a single account. If that's not enough for your needs, take advantage of their excellent compatibility with numerous router brands.
Pros:
5,500+ servers in 60+ countries
macOS app and Chrome extension availability
Top-notch security and privacy
Allows P2P activity on select servers
Super-fast connection speeds
Cons:
Kill switch protection must be applied to apps one by one
BUDGET-FRIENDLY MAC VPN:NordVPN delivers top-notch VPN protection for a budget price. I recommend NordVPN to Mac users who are looking to save a few bucks. The service delivers above-average connections and excellent privacy protections, along with optimal customer support. Risk-free 30-day money-back guarantee.
Read my full review of NordVPN.
NordVPN Coupon
SAVE up to 63% + FREE months
Get Deal ›
Coupon applied automatically
---
Surfshark makes an excellent VPN option for Mac owners with multiple devices who are looking for a reliable VPN service that won't break the bank.
The provider offers an easy-to-install-and-use app for the Mac (with Apple Silicon support). In addition, it does a fine job of protecting other devices, with app options for the Android, Android TV, Linux, Windows, and Fire TV device platforms.
Chrome, Edge, and Firefox browser extensions are available. Extensive router compatibility is also available.
The provider offers an unlimited concurrent connections allowance, meaning you'll never run out of online protection for all of your internet-capable devices.
Surfshark offers fast connection speeds, easily able to handle anything your Mac might throw at them. HD video streaming, video conferencing, online gaming, and even sharing large files are all handled easily by the provider's connections. Plus, no data caps or bandwidth limitations to worry about when using this VPN.
All of those fast connections are protected using banking-level encryption, a kill switch, and DNS leak protection. Also available are ad and tracker blocking, as well as malware and phishing protection. An optional MultiHop option routes your internet connection through two VPN servers for added security and anonymity.
Surfshark follows a strict no-server-logs policy and accepts multiple forms of cryptocurrency, ensuring your privacy is also well-protected. All Surfshark servers are 100% run from RAM, meaning all data is immediately wiped when a server is restarted or turned off.
The provider's global server network currently stands at 3,200+ servers stationed in 100+ countries. While that isn't the best around, it is certainly sufficient for most users' needs. Plus, many of those servers are optimized for P2P file sharing.
The provider's around-the-clock support includes a 24/7 chat option, searchable support documents, an FAQ section, and a support contact form.
Pros:
Reliable VPN protection for macOS
Unlimited simultaneous connections
Comprehensive online security and privacy protection
Fast connections
Can route traffic through twin VPN servers
Cons:
Streaming servers are not labeled in app
MARVELOUS FOR BUDGET-MINDED MAC MAVENS:Surfshark offers comprehensive online protection and privacy for Mac users who are looking to keep their online antics incognito. Plus, the provider doesn't drain your bank account just to provide good protection. The provider's unlimited simultaneous connections allowance means you'll never run out of online protection for any of your devices. A 30-day money-back guarantee is available.
Read my full review of Surfshark.
Surfshark Coupon
SAVE 82% + 2 Months FREE on the 2 yr plan
Get Deal ›
Coupon applied automatically
---
ExpressVPN is a flexible VPN that does a reliable job of protecting and enhancing your Mac's internet connection. The premium-priced service offers comprehensive privacy and security protections, an easy-to-use app, and a wide-ranging global server network.
The provider offers a native macOS app, which is easy to install and use, and includes a handy "Smart Location" option that connects users to the best-performing server located in their country. Also available are apps for Android, Android TV, Windows, Linux, Amazon Fire, and ChromeOS device platforms.
Browser extensions are available for the Brave, Chrome, Edge, Firefox, and Vivaldi browser platforms. The provider also offers comprehensive router features, including custom firmware for select routers.
Your security is covered thanks to ExpressVPN's highly encrypted, kill switch-protected connections. Your privacy is protected just as well thanks to the service's no-logs policy and Bitcoin subscription payment option.
Your favorite macOS apps will never lack in online performance, as ExpressVPN offers excellent connection speeds. The provider is an excellent choice for peer-to-peer file-sharing users, as it allows P2P action on all of its servers and never restricts your online antics with data caps or bandwidth restrictions.
ExpressVPN has the globe covered in servers, with 3,000+ servers located in 94+ countries.
The service's customer support department is tip-top, with responsive 24/7 live support chat, email support, a trouble ticket tracking system, and a do-it-yourself troubleshooting and support library.
ExpressVPN offers a simultaneous connection allowance of five devices. In addition, the provider is also compatible with numerous brands and models of routers, allowing access to multiple devices via a single login.
Pros:
Offers browser extensions and a macOS app
Allows P2P file-sharing action on all servers
Top-notch security and privacy protections
Optimal global server coverage
Cons:
Subscription prices are more expensive than other providers
Doesn't label P2P or streaming servers
RELIABLE VPN PROTECTION FOR THE MAC:ExpressVPN offers flexible VPN protection for your Mac. The provider offers easy-to-use apps, fast connections, tight encryption and optimal privacy protections. Great for torrenting. While the provider is priced a bit on the premium end of things, a 30-day money-back guarantee makes it a no-risk option.
Read my full review of ExpressVPN.
ExpressVPN Coupon
49% off plus 3 months Free!
Get Deal ›
Coupon applied automatically
---
CyberGhost is the best choice for first-time VPN users who are looking for an easy-to-use way to protect and enhance their streaming, downloading, and gaming session.
The provider's macOS app delivers excellent protection, offering an ad-blocker, the ability to force websites to use HTTPS if available and more. Support is also available for Android, Android TV, iOS, Windows, Linux, and Fire TV devices.
Chrome and Firefox browser extensions are available, as is compatibility with select home WiFi routers.
CyberGhost users' privacy is well protected via their strict no-log collection policy and their acceptance of Bitcoin for subscriptions.
Security could be a bit better. While the provider does use military-grade connection encryption, the macOS app does not offer kill switch protection.
CyberGhost delivers fast download speeds, with plenty of speed for gaming, streaming audio and video, downloading and sharing files, and more. No worries about data caps or bandwidth restrictions ruining the fun.
Accessing geo-blocked content won't be a problem thanks to CyberGhost's 9,000+ servers, which are stationed in 90+ countries around the world. While CyberGhost does allow P2P traffic, such traffic is limited to a select number of servers.
If you ever experience a problem, CyberGhost has you covered. The VPN provider offers a live support chat option, a searchable support catalog, and a trouble ticket tracking system.
CyberGhost provides apps for most other popular devices, and it offers a rather generous seven concurrent connections allowance. However, if that isn't enough, you can always protect additional users with the VPN's extensive router compatibility.
Pros
Provides native support for macOS, as well as other devices
Excellent encryption
Fast connections
Comprehensive privacy protections
Cons
No kill switch protection in the macOS app
P2P traffic is limited to a select number of servers
BEST VPN FOR NEWBIE VPN USERS:CyberGhost offers an easy-to-use yet powerful Mac app. The provider delivers fast connection speeds, making it a good choice for streaming content, online gaming, and downloading files (although it does limit P2P activity to certain servers). 45-day money-back guarantee.
Read my full review of CyberGhost.
CyberGhost Coupon
SAVE 82% on the 2 year plan + 2 months FREE
Get Deal ›
Coupon applied automatically
---

Private Internet Access (PIA) offers an above-average-sized server network (3,300+ servers located in close to 85+ countries) that provides reliable access to plenty of geo-fenced content for Mac users around the globe.
In addition to an easy-to-use macOS app, PIA native app support includes Android, Android TV, iOS, macOS, Windows, and Linux apps. Chrome, Opera, and Firefox browser extensions are also available, as is compatibility with select router makes and models.
The provider has a 10-simultaneous device connection limit.
PIA protects its customers' internet connections with banking-grade encryption, IP/DNS leak protection, and kill switch protection. Also available is blocking of trackers, malware, and dangerous websites.
The provider does not log your online antics while you're connected to its servers, meaning all of your online travels are kept private. The provider also protects your payment privacy by accepting Bitcoin as payment.
Although PIA's connection speeds are the second-slowest on this list, they are still up to handling your favorite online activities. No daily or monthly data caps or bandwidth throttling to worry about with this provider.
The provider's customer support options include live chat, a trouble ticket tracking system, and a support library.
Pros:
Excellent app support for Mac and other devices
Above-average global server network size
Comprehensive online security and privacy
Cons:
No streaming-optimized servers
Doesn't work well in some countries
COMPREHENSIVE ONLINE PROTECTION FOR MAC:Private Internet Access provides well-protected connections for your Mac and other connected devices, providing reliable access to geo-controlled content. PIA's comprehensive online protection keeps your travels incognito. A 30-day money-back guarantee is available.
Read my full review of Private Internet Access.
Private Internet Access Coupon
Save 82% on a 2 year plan + 2 months FREE
Get Deal ›
Coupon applied automatically
---
PrivateVPN fills out our top seven with both its reliable and fast connections and strong privacy and security offerings.
The provider's macOS app provides reliable connections, offering IPv6 leak protection, the ability to automatically start VPN protection on system startup, and more.
PrivateVPN uses military-grade encryption and DNS leak prevention to secure its connections. The macOS app recently added a kill switch, and it offers the option to automatically reconnect to the company's servers if the connection fails.
Privacy is held in high regard here, as the provider never keeps track of its users' online adventures, and it keeps your payment information undercover by accepting Bitcoin.
This provider's connection speeds are comparable to some of the best around and can easily provide enough horsepower for any of your online needs. Not only that, it doesn't place any data caps or bandwidth limitations on your connections.
The provider's actual server count, at 150+, is the lowest I've seen. However, those servers are well spread out in over 60 countries around the globe. P2P file sharing is allowed on all 150+ servers.
PrivateVPN customer support can best be termed as "okay." While the provider offers live chat support, it's not 24/7. A non-searchable FAQ and a "Contact Us" form are available for questions.
In addition to a macOS app, PrivateVPN also supports the Windows, iOS, and Android platforms. Router support is available. Up to 10 devices can connect to the service at once using the same login info.
Pros
Impressive connection speeds
Allows up to 10 concurrent connections
P2P file sharing allowed on all servers
Cons
Server count is low
Customer support is a bit lacking compared to that of other providers
P2P USERS WELCOME:PrivateVPN is an excellent option for users looking for fast connections for their P2P file sharing. While their server count is a bit low, they do a good job of working with what they have. A 30-day money-back guarantee is available.
Read my full review of PrivateVPN.
PrivateVPN Coupon
SAVE 85% on the 3 year plan
Get Deal ›
Coupon applied automatically
---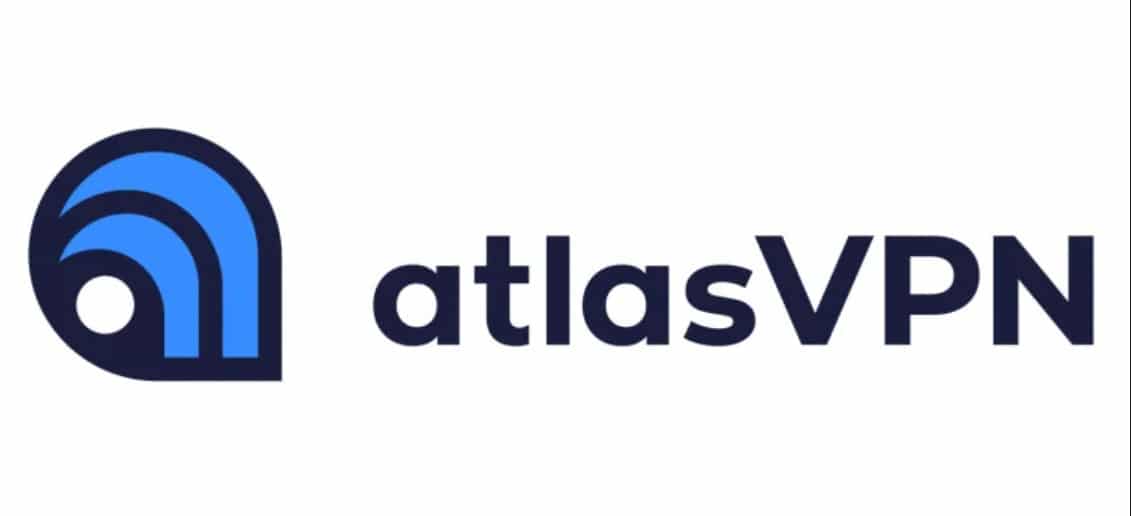 Atlas VPN has 750+ servers located in nearly 50 countries around the world, providing reliable access to content in many areas of the globe.
In addition to macOS support, the provider also offers native app support for the Windows, Linux, Android, Android TV, and Amazon Fire TV device platforms. While the provider fails to offer browser extensions or router support, both are currently in development.
Atlas VPN's blazingly-fast connections provide more than enough bandwidth for online gaming, streaming, and other popular online activities. No data caps or bandwidth limitations to worry about here.
The provider keeps its users' online activities undercover, thanks to its use of banking-grade encryption, kill switch protection, and IP/DNS leak prevention. Plus, Atlas VPN's "Safebrowse" feature blocks online perils and pesky ads.
Atlas VPN servers are run free of user logs and the provider happily accepts cryptocurrency as a subscription payment.
While the availability of live agent chat is a paying customer-only support option, all users have access to email support, a contact form, and a support library.
Pros:
Blazingly fast, well-protected connections
Protects against online dangers and pesky ads
Unlimited concurrent connections
Cons:
Live chat limited to paying customers
No browser or router support
UNLIMITED CONNECTION PROTECTION:Atlas VPN provides blazingly-fast, well-protected connections that do well to keep your Mac-related online activities hidden. The provider's proprietary "Safebrowse" feature blocks both ads and online dangers. A 30-day money-back guarantee is available.
Read my full review of Atlas VPN.
Atlas VPN Coupon
SAVE 83% on the 2 year plan
Get Deal ›
Coupon applied automatically
---
Methodology for Assessing VPNs for Mac
Mac users are faced with the same online dangers and irritations as any other users. Online surveillance and other perils are at a high level, and Internet Service Providers will throttle or block your connection if you engage in certain online activities.
Below, I've listed the factors that I considered when compiling this list of VPNs for Mac users:
Connection speed: The faster your internet connection, the more enjoyable your online activities will be. The VPNs I included on this list provide fast connections.
Server network: The size of a VPN's global server network directly affects the access it will provide to geo-fenced content around the globe. Also, look for a provider with multiple servers in each country it serves, as this helps prevent any one server from being overloaded with too many users.
Value: A VPN's true value can be determined by comparing its features to its price. The VPNs that I include on my lists all offer excellent value.
Ease of use: A VPN's apps should be easy-to-use, and they should be available for popular device platforms. The VPNs on my lists offer apps for numerous popular device platforms.
Security and privacy: A VPN should offer banking-level encryption, an automatic kill switch, and DNS/IP leak protection. Any additional protective features are a definite bonus. A strict no-logs policy is also a must, as it ensures that there are no logs kept of your online activities.
Streaming: Streaming video is a popular online activity. Most of these VPNs offer reliable access to streaming sites such as Netflix, Amazon Prime Video, Hulu, and others.
My research doesn't end here. In fact, evaluating the factors above are just a small part of my comprehensive VPN testing methodology. This data-driven approach helps me to better understand the VPNs and their services, so I can recommend only those that are a good fit for your needs.
How to Use Your VPN With a Mac
To protect your Mac with a VPN, do the following:
Subscribe to your VPN provider of choice.
Install the provider's macOS app to protect all of your online activities. You can also install a browser extension for your favorite browser (if available) to provide quick protection for your browsing sessions.
Log into the VPN.
Select a VPN server and connect to it.
Enjoy your incognito online activities.
Is a Free VPN a Good Option for Use With a Mac?
A "free" VPN isn't a good option for use with any device. Anytime, anywhere, for any use. There's simply too much of a risk to your privacy, features are limited, and many are inconvenient to use.
Gratis VPNs have many drawbacks, but their main hazards are the hidden costs you pay to use a "free" VPN provider. You will pay with your valuable privacy and time.
Many "free" VPN providers make a nice piece of change by monitoring and recording their users' online activities and then selling that information to advertisers and others who would love to know what you've been up to.
These providers have also been caught injecting unwanted tracking cookies and ads into their customers' browser sessions. "Free" is fairly expensive when you look at it that way, eh?
You also pay for a "free" VPN with your valuable time. Many freebie VPNs will herd their users into a queue, forcing them to wait before connecting to a server. Then, once they're allowed to connect, the server selection is limited, if they're even allowed a choice at all.
You may also find that a freebie VPN will throttle your connection speeds and subject you to monthly data caps. VPNs are supposed to free you from restrictions, not impose more on you.
A month of paid service from a reliable VPN provider will cost you less than a first-run movie ticket. Sure, you might miss a fifth showing of Avengers, but I think you'll find that it's worth it.
A Note About Using VPN Browser Extensions With Your Mac
In addition to a full-blown macOS app, many VPN providers also offer browser extensions for the Chrome, Edge, and Firefox browser platforms.
While using a browser extension can allow you to quickly protect your internet browsing, there's one important caveat to keep in mind.
When you use a VPN browser extension, only your browser session is protected. That means that any website or online service you access via the browser is kept incognito, but your other apps' internet activities can be monitored by outsiders.
However, when you use the macOS app, all of your online activities are protected. Your web browsing, P2P file sharing, messaging – any activity that uses an internet connection – it's all protected.
If you're only concerned about your browsing activities, then a browser extension could be right for you. But if you want comprehensive protection, be sure to download the app.
Mac VPN FAQs
Will A VPN Help Me Access Blocked Sites at School or Work?
Yes, a VPN can help you regain access to many websites and online gaming services, and apps that schools and employers routinely block. Be sure to clear your web browser's cache and cookies before you visit the website you're trying to access.
What is the Best Free Mac VPN?
There is no such thing. Free VPNs are a less than enjoyable experience, with data caps, bandwidth throttling, ad and tracking cookie injections, and providers selling logs of your online travels. Stay away from free VPNs if at all possible.
What is the best VPN Extension for Safari?
Unfortunately, Apple recently changed the way extensions work in the Safari browser, and no VPNs on this list currently offer an extension that works with Apple's in-house web browser.
Conclusion
I would advise Mac users who are searching for a reliable way to protect and enhance their online activities to investigate the use of a Virtual Private Network.

In addition to keeping your online activities undercover, a VPN can also enable access to content and services that may normally be unavailable in your region.

As a Mac user, NordVPN is my #1 choice for protecting my Mac's online connection, and I strongly recommend it to my readers. The provider delivers reliable online protection, while its global server network enables me to access my favorite content, no matter where it's located.

For more information or to purchase a subscription, visit the NordVPN website.

"Macbook Apple" by William Iven licensed under Pixabay License


https://pixelprivacy.com/vpn/computer/mac/