Comcast Xfinity, which is the largest internet provider in the United States, has been known to throttle the connection speeds of users who share files via peer-to-peer file-sharing networks or access certain streaming services. Xfinity has also been known to occasionally "accidentally" block certain websites and services via their "protected browsing" feature, including such popular sites as PayPal and Steam.
Comcast Xfinity also tracks its customers' online activities, collecting the information and selling it to third parties, such as advertisers and data brokers. The provider has been a driving force behind efforts to combat net neutrality. Unfortunately, the FCC has been receptive to such lobbying, repealing the Open Internet Order put in place by the Obama administration.
Can a VPN Help?
Happily, online users have a tool available to help them avoid Xfinity's throttling, blocking, and tracking tendencies: a Virtual Private Network (VPN).
A VPN encrypts your traffic, preventing Xfinity or anyone else from monitoring your internet activities. This not only prevents the ISP from tracking your online activities, but it also prevents them from throttling your connection speeds, no matter what online activity you are engaging in.
A VPN also offers the ability to open access to websites, services and content that you might not normally have access to in your region.
Not only that, but a quality VPN provider will also help protect your privacy by keeping no logs connected to your online travels, ensuring there is no evidence of your activities, no matter what online hobby you might engage in.
Best VPNs for Comcast Xfinity
I put all of my favorite VPN providers through extensive testing, and the results proved that these seven VPNs worked best for Comcast Xfinity users:
I evaluated and ranked the top Xfinity VPNs by the following criteria:
Keeps no logs of users' online activities
Fast connection speeds
Unlimited bandwidth with no data caps
Works well with Netflix and other geo-blocked content
Allows P2P file-sharing activity
Here's my list of the top seven VPNs for use with Xfinity.
Mar 2023
NordVPN finished at the top of this list thanks to its speedy connections, top-notch privacy protections, and reliable access to Netflix and other streaming services.
This Panama-based provider's privacy protections are some of the best in the VPN business, as it keeps no logs of your online activities while connected to its servers and accepts the privacy-protecting Bitcoin as payment.
Connection speeds shouldn't be a concern for NordVPN users, as the service provided the next-to-top speeds in recent testing, offering connections that are well up to music and video streaming, file sharing, and gaming. Plus, there are no bandwidth limitations or data caps to worry about.
NordVPN's Netflix access is reliable but is limited to the U.S., Canada, Japan, the U.K., the Netherlands, France, and Italy. U.S. Hulu and Amazon Prime Video streams are also available while using this VPN.
NordVPN has 5,400+ servers stationed in nearly 60 countries at the time of this article, providing excellent access to geo-blocked content. NordVPN's owned-and-operated server network keeps outside contractors away from customers' personal data.
NordVPN allows peer-to-peer file sharing via BitTorrent on hundreds of its servers, so file sharing activities will be kept incognito.
NordVPN likely has all of your connected devices covered, as it provides native apps for all of the most popular device platforms. These include Windows, macOS (with M1 Mac support), iOS, Android, Linux, and Android TV. Browser extensions are available to protect your Chrome, Edge and Firefox browsing sessions.
All of the apps protect your connection with military-grade 256-bit encryption. Kill switch protection is also available. The provider's Double VPN option changes your IP address twice for added anonymity, and its CyberSec feature blocks ads and malware.
In addition to keeping no server logs and accepting cryptocurrency, NordVPN also runs all of its servers 100% from RAM, meaning no data is ever written to a physical hard drive. This ensures that all data is wiped from a NordVPN server when it is rebooted.
Up to six devices can connect to NordVPN servers at once. If you need more, you can take advantage of the provider's compatibility with numerous makes and models of routers.
Pros:
Speedy connections for streaming, gaming and more
Comprehensive global server coverage
Reasonably priced
Excellent app support
Strong encryption and privacy protections
Cons:
Selecting a specific server city is impossible
BEST FOR COMCAST XFINITY:NordVPN is an excellent option for the VPN user looking for the best protection and enhancement of their Comcast Xfinity connections. The provider delivers speedy connections that are well protected. Plus, their comprehensive app support has your devices covered. A 30-day money-back guarantee is available.
Read my full review of NordVPN.
NordVPN Coupon
SAVE 63% + FREE months
Get Deal ›
Coupon applied automatically
My 2nd-place provider is the top provider for budget-minded online users. The provider's bargain-basement multi-year subscriptions are an excellent way to obtain comprehensive VPN protection while staying under budget.
Ad and tracker blocking, as well as phishing and malware protection, are also available. A  MultiHop option allows users to route their internet connection through two VPN servers, providing double protection. Surfshark's Camouflage Mode hides your VPN connection from Comcast Xfinity.
The provider does a top-notch job of ramming through Comcast Xfinity roadblocks. It also does an excellent job of hiding P2P file sharing and other "unapproved" activities.
The provider's global server network may not be as impressive as some of its competitors' networks, but it is steadily improving. A server network of 3,200+ servers located in 65+ countries includes servers stationed in multiple cities in the United States. The network provides reliable access to Netflix, Hulu, and other streaming services.
Privacy isn't an issue thanks to the provider never saving any users' logs on their servers, and their acceptance of various forms of cryptocurrency as payment for subscriptions.
If your ISP-provided download speeds can handle streaming, you won't see any problems when using Surfshark. HD video, online gaming, and file sharing are all handled readily by the provider's no-data-caps and no-bandwidth-throttling connections.
Surfshark offers native app support for most popular device platforms, including the iOS, Android, Linux, Windows, macOS (including native support for Apple Silicon), and Amazon Fire platforms. Chrome and Firefox browser extensions are available, as is extensive router compatibility.
Surfshark's unlimited concurrent connections allowance provides connection protection and enhancement for an entire family or other large groups of streamers to protect their online activities.
Pros:
Servers provide avoidance of Comcast Xfinity roadblocks
Unlimited concurrent connections
Comprehensive online security and privacy protection
Excellent budget multi-year subscription options
Cons:
Missing some advanced options in their apps
PERFECT FOR BUDGET-MINDED USERS:If you're looking for low-cost VPN protection for multiple online users in your family or business, take a closer look at Surfshark. Fast, well-protected connections make this provider a great choice for all online activities. The provider's multi-year subscription prices make the provider an excellent choice for users on a tight budget. A 30-day money-back guarantee is available.
Read my full review of Surfshark.
Surfshark Coupon
SAVE 82% + 2 Months FREE on the 2 yr plan
Get Deal ›
Coupon applied automatically
ExpressVPN is an excellent all-around VPN choice for users willing to spend a bit more on quality online protection.
Other VPN providers should really follow this provider's example when it comes to privacy protections. ExpressVPN keeps no logs of any kind. A Bitcoin payment option means your subscription payment information can be kept anonymous.
Fast connections are the rule with this provider, with speeds that are more than up to streaming video, downloading files, or competing in online gaming arenas. ExpressVPN also has no bandwidth limitations or data caps whatsoever.
With 3,000+ VPN servers in 94 countries, ExpressVPN has most of the world covered, opening up access to geographically blocked content, including shows and movies from Netflix, Hulu, Amazon Prime Video, and other services.
Some VPN providers either don't allow peer-to-peer file sharing while on their networks or limit the activity to a few select servers. ExpressVPN allows P2P file sharing on all of their servers.
All of the provider's connections are protected by military-grade encryption, and desktop apps provide kill switch protections.
The provider keeps no logs of any kind, runs all servers 100% from volatile RAM (all data is securely wiped whenever an ExpressVPN server is restarted), and accepts cryptocurrency as subscription payment. This keeps the privacy end of things well covered.
ExpressVPN provides apps for all of the most popular device platforms, including Windows, Android, Android TV, macOS, iOS, Linux, Amazon Fire TV, Chromebook, and others. Extensions are available for the Chrome, Firefox, and Edge browser platforms.
ExpressVPN allows 5 simultaneous connections on a single username. You can protect all of the connected devices in your home or office via your ExpressVPN-compatible router.
Pros:
Comprehensive privacy protections
Excellent for video streaming, gaming, and more
Wide-ranging global server coverage
Works well with Netflix and other streaming services
Cons:
More expensive than many other providers
Allows only five simultaneous connections
SECURE AND PRIVATE VPN FOR XFINITY:ExpressVPN is an excellent overall choice to protect your Comcast Xfinity connection. The provider delivers fast connections, works well with Netflix, and covers the globe well with its VPN servers. A comprehensive privacy policy keeps your online antics undercover. While the provider is priced higher than the other providers on this list, a 30-day money-back guarantee makes trying it a no-risk proposition.
Read my full review of ExpressVPN.
ExpressVPN Coupon
49% off plus 3 months Free!
Get Deal ›
Coupon applied automatically
CyberGhost is an easy-to-use VPN provider. Its simple yet powerful apps make it the 4th-best choice for Comcast Xfinity and the best choice for first-time VPN users.
CyberGhost's privacy protections are industry-standard, keeping no records of any of your activities while connected to their service. Plus, you'll never have to worry about your payment info being exposed thanks to the Bitcoin payment option.
This provider's above-average connection speeds and lack of data caps or bandwidth limitations make it a good option for new users who are looking for a way to protect their streaming, gaming, or other web activities.
CyberGhost offers access to geo-restricted Netflix content in multiple countries. Hulu and Amazon Prime geo-blocked streams are also accessible using this provider.
CyberGhost's global server coverage is massive, tallying in at 7,600+ servers in 90+ countries. While this provider does allow P2P file sharing, the activity is only allowed on select servers. Simply select any server in the "For Downloading" list, and you should be good to go.
Keeping your connected devices protected should not be an issue with CyberGhost, as easy-to-use apps for most popular platforms are readily available. Windows, macOS, Linux, iOS, and Android are protected, as well as Amazon Fire TV and Android TV devices. Chrome and Firefox users can protect their browsing with extensions.
While CyberGhost allows a generous 7 concurrent connections via a single login, you can expand your device protection even more by making use of the service's excellent router compatibility.
CyberGhost also offers other security and privacy-related services, including a password manager, warnings when your email address is revealed in a data breach and multiple Windows apps and services.
Pros:
Top-notch app compatibility
First-time VPN users will appreciate the ease of use
Speedy, streaming-ready connections
Top-notch security and privacy protections
Cons:
P2P activity limited to specific servers
Struggles to unblock some streaming services
BEST VPN OPTION FOR FIRST-TIMERS:VPN on this list for first-time VPN users. One-click protection makes it easy to encrypt your connection, and the provider's above-average connection speeds and more-than-adequate app support have you covered. A 45-day money-back guarantee is available.
Read my full review of CyberGhost.
CyberGhost Coupon
SAVE 83% + 2 Months FREE on the 2 year plan
Get Deal ›
Coupon applied automatically

This established provider provides comprehensive online security and privacy for Comcast Xfinity users.
The Private Internet Access (PIA) global server network boasts 3,300+ servers in over 80 countries. This provides reliable access to geo-controlled content from around the globe.
While PIA's connections are certainly not the fastest I've ever seen, they provide more than enough bandwidth for your favorite online activities. No data caps or bandwidth throttling to deal with here.
The provider uses banking-grade encryption, IP/DNS leak prevention and a kill switch to prevent having your online antics from being exposed to Comcast. Ads, trackers, malware and malicious sites can also be easily blocked.
The provider follows a strict no-logs policy and accepts Bitcoin as subscription payment, meaning your privacy is well-covered.
PIA app offerings include options for Android, iOS, Windows, macOS and Linux devices. Opera, Chrome and Firefox browser extensions are also available, as well as comprehensive router compatibility.
Up to 10 devices can be simultaneously connected on a single set of login credentials.
Customer support options include a live support chat option, a trouble ticket tracking form, and a support library.
Pros:
Comprehensive native app support
Comprehensive online security and privacy
Up to 10 devices can connect simultaneously
Cons:
Global server network could be larger
Difficulties working properly in restrictive countries
RELIABLE PROTECTION FOR XFINITY USERS:PIA provides reliable protection and privacy for Xfinity users. The provider delivers access to geo-controlled content while keeping your online antics undercover. The provider does have some difficulty in working properly in some restrictive countries. A 30-day money-back guarantee is available.
Read our full review of Private Internet Access.
Private Internet Access Coupon
Save 82% on a 2 year plan + 3 months FREE
Get Deal ›
Coupon applied automatically
PrivateVPN made it into this top 7 list thanks to its excellent connection speeds, top-notch privacy protections, and a record of providing reliable unblocking of video streaming services.
PrivateVPN reliably protects your online identity, saving no user logs of any kind and accepting Bitcoin to keep your payment information anonymous.
The provider delivers speedy, well-protected connections, which can deliver reliable download speeds for streaming, gaming, and other connection-intensive online activities. No data caps or bandwidth restrictions are ever imposed.
Geographically-blocked streaming services such as Netflix aren't out of reach for this provider, as it does a reliable job of ramming through geo-controlled content roadblocks.
While PrivateVPN's server count is limited to a mere 200+ servers, they are well spread out around the globe, based in 60 countries.
The provider is P2P-file-sharing-friendly, but you'll want to connect to their servers located in Sweden to get the best performance for your file transfers.
Native app support from this service is limited to the most popular platforms: macOS, iOS, Windows, and Android. Kodi users will enjoy the PrivateVPN add-on, allowing their viewing sessions to be protected.
PrivateVPN offers a somewhat generous six simultaneous connections on a single login, so large families (other than the Brady Bunch) should be well covered.
Pros:
Great privacy protection
Connection speeds up to par
Up to six simultaneous connections
Cons:
Skimpy server numbers
Multi-platform support definitely lacking compared to others
GREAT CONNECTION SPEEDS:PrivateVPN delivers great connection speeds on up to 6 devices at once from its limited global server network. The provider's server count is low, but the country coverage is average for the industry. App support is also somewhat limited. A 30-day money-back guarantee is available.
Read my full review of PrivateVPN.
PrivateVPN Coupon
SAVE 85% on the 3 year plan
Get Deal ›
Coupon applied automatically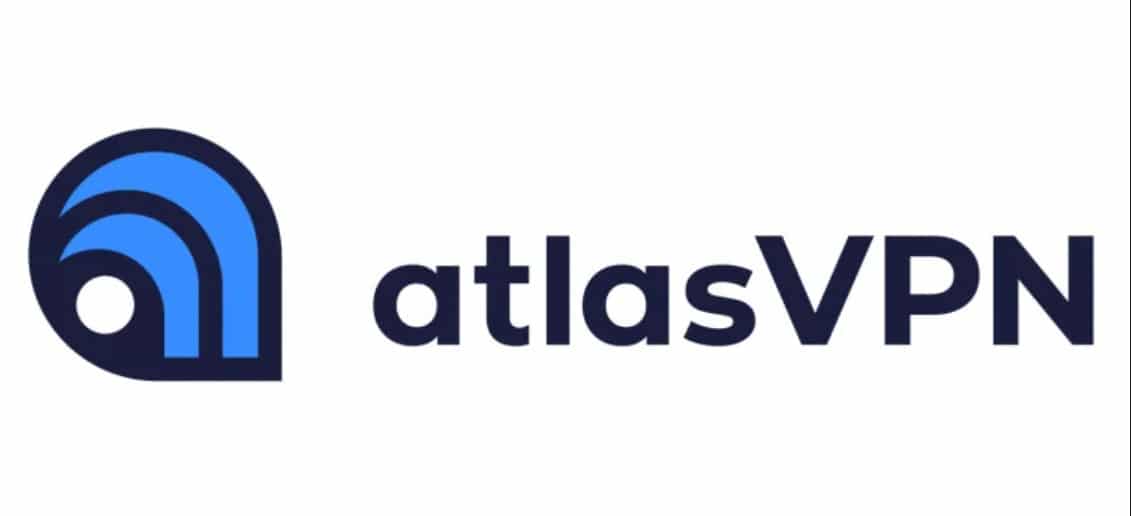 Atlas VPN makes this list, due to its excellent device support and comprehensive online protection and security.
Atlas VPN's global server network offers 750+ servers in 32 countries. While that network could certainly stand some improvement, the servers provide reliable access to geo-controlled content where it has servers stationed.
Atlas VPN connections are certainly fast, easily handling any of your favorite popular online activities (depending on your usual connection speeds, of course).
The provider uses government-grade encryption, a kill switch and more to keep your online antics undercover. Your online browsing sessions are protected from malicious online services and pesky ads by the provider's Safebrowse and Safebrowse Plus features.
Atlas VPN follows the usual no-server-logs-ever policy. Unfortunately, it does not accept any type of cryptocurrency payment.
Native apps are available for the Android, iOS, macOS, Windows, Android TV and Amazon Fire TV device platforms. Currently, there is no Linux support browser extensions or support for routers (all are said to be on the way). The provider puts no limit on the number of devices that users are allowed to simultaneously connect to the service.
Live chat (for subscribers only), email, a contact form and a support library make up the provider's customer support options.
Pros:
Fast connection speeds
Reliable security and privacy protections
Supports most popular devices
Cons:
No browser extensions
No Linux or router support
Global server coverage could be better
UNLIMITED XFINITY ANONYMITY:Atlas VPN provides reliable anonymity and fast connections for Xfinity users. While it would be nicer to see better server coverage and device support, the provider offers decent bang for the buck. A 30-day money-back guarantee is available.
Atlas VPN Coupon
SAVE 83% on a 2 year plan
Get Deal ›
Coupon applied automatically
Methodology for Assessing a VPN For Comcast Xfinity
Not all VPN providers can provide reliable protection for Comcast Xfinity users. Any VPN that you consider should protect your online activities from prying eyes, while also offering access to geo-blocked content from around the globe.
The factors listed below include the factors that I always consider when I'm deciding on which VPNs works best for Comcast Xfinity customers:
Security and Privacy: Any VPN provider worth considering should offer comprehensive security and privacy. Banking-grade encryption, an automatic kill switch, and DNS/IP leak protection are a must. Additional security and privacy features are a welcome bonus. VPNs should also follow a strict no-server-logs policy so that there is never any evidence connected to your online travels. NordVPN offers top-notch online security and privacy protections.
Streaming: Many online users enjoy streaming video and music for their entertainment needs. This makes access to streaming sites an important consideration for VPN usage. NordVPN offers reliable access to Amazon Prime Video, Netflix, Hulu, Disney+, and other popular streaming services.
Global Server Network: Any VPN worth considering should offer a large number of servers stationed around the world. A large number of servers being placed in each location is a definite plus, as the more servers that are available, the fewer times any of the servers will be overloaded with too many users at once.
Speed: Fast connections are an important factor for any online activity. NordVPN delivers some of the fastest download speeds I've seen from any provider.
Value: A provider's value can be quickly determined by comparing its price of entry to the level of service it offers. I only list VPNs that offer a high value.
Ease of Use: All of the VPNs I recommend are easy to use. However, some VPNs are easier to use than others. VPNs should also offer native app support for as many device platforms as possible. NordVPN offers easy-to-use apps for popular device platforms.
My research goes farther than this. In fact, the factors above are just a small part of what I consider with my comprehensive VPN testing methodology. This data-driven approach helps me to better understand each VPN's services, allowing me to recommend only those that are a good fit for your needs.
How to Use a VPN With Comcast Xfinity
If you're searching for a way to improve your Xfinity online experience, do the following:
Subscribe to the VPN provider that best meets your needs.
Download and install the VPN app(s) for your device(s).
Log into the VPN application.
Select and connect to a VPN server.
Enjoy your online activities, free of Xfinity's restrictions.
Is a Free VPN a Good Option for Use With Comcast Xfinity?
While you may be able to get away with using a free VPN provider with your Xfinity internet connection, I'm certain you wouldn't be satisfied with the experience.
Remember that one of the reasons you want to use a VPN with your Xfinity connection is to avoid throttling and bandwidth limitations. Well, some free VPNs impose similar limitations on their users, limiting both bandwidth and the amount of data you can use while connected to their servers.
Free VPN providers may also place your device in a queue, where you'll be required to wait until a slot opens up on a server.
Once you're allowed to connect, your server options could be limited, or you may be automatically connected to a server, with no opportunity to select a particular city or country.
You might be surprised to learn that many "free" providers aren't really free, they actually cost you dearly, mostly with your privacy. Many "free" VPNs make money by logging your online usage and selling that valuable info to advertisers and other nosy parties.
Other VPNs might even inject tracking cookies and ads into your browsing sessions. Just what you need, eh? More ads in your browser.
Xfinity already collects enough information about your online habits – you don't need a VPN tracking your antics, too. Right? I believe you should avoid free VPNs like the plague.
Comcast Xfinity FAQs
Does Comcast Router Support VPN?
Not all Comcast routers support VPNs. You may want to update your router's firmware to a type that allows VPN connections, such as:
DD-WRT

TomatoUSB

AsusWRT

OpenWRT
If you're really dedicated, I would suggest looking into getting a NordVPN-enabled router. Pre-configured routers are available on Flashrouters.com.
What is the Best Free VPN for Comcast Xfinity?
There is no such thing as a "best" free VPN for Comcast Xfinity. Free VPNs make money by tracking your online activities, then selling that information to advertisers and other interested parties. Plus, they throttle connections and impose data caps, two things ISPs are also known to do.
Can a VPN Help Me With My Xfinity Comcast Monthly Data Cap?
No. Unfortunately, even when you're connected to a VPN, an ISP can still detect the amount of data that you use. Data is data, even when it is encrypted.
Can I Setup a VPN on My Xfinity Comcast Router?
The Xfinity website says it supports VPN access through your wireless gateway, using numerous security settings. I suggest you contact your VPN provider for more information as to whether the VPN is compatible with Xfinity.
Conclusion
Comcast Xfinity subscribers looking for a way to enhance and protect their internet access would do well to investigate the security and privacy protections that a Virtual Private Network offers, especially one like my #1 VPN for Comcast Xfinity, NordVPN.
For more information or to subscribe, visit the NordVPN website.