At a Glance
You're feeling a little homesick while abroad – perhaps binging on some Netflix from the good ol' USA will make you feel better. You settle in, fire up your iPad, log into your Zenmate VPN app and fire up Netflix. Ah! Episode 5, Season 2 of "iZombie" – excellent choice!
You tap the "play" button and…well, shoot, Zenmate has stopped working! Netflix has detected the Zenmate VPN server you're trying to use and has blacklisted it. Again.
Zenmate not working with Netflix? Try this...
Switch to NordVPN ​​(which is the best VPN provider for viewing Netflix).
​I've tested a lot of VPNs, and I​'ve found NordVPN reliably works ​to access Netflix US, UK, AUS, CA, FR, IT, JP, and others. ​It provides high-speed connections as well, so you can binge in HD or 4K without buffering.
NordVPN​ has a 30-day money-back guarantee so you can try ​it risk-free.
​
Why VPN Providers Stop Working With Netflix
Some days it seems like the whole world is picking on you, Netflix included. But rest assured, the provider isn't singling you out, it's merely blocking you for one of the oldest reasons in the book: contractual obligations.
Netflix's content licensing contracts with content providers, such as movie studios and television networks, is on a country-by-country basis. That means that your favorite film or TV show from the U.S. might not be available in Norway (and vice-versa).
The agreements require the streaming service to block any attempts to access content that isn't normally available in the viewer's country.
Netflix has gotten good at detecting when a user is coming into their system via a VPN server, so many VPN providers have tired of the hassle of maintaining access to Netflix and no longer offer a Netflix "unlocking" feature to their users. Many of those that still do are slow to respond when told a user's access is being blocked.
The Best Alternative When Zenmate Fails
There is an ongoing game of Stratego going on between Netflix and your VPN provider, where Netflix sees VPN users connecting to their service and promptly captures their flag by blacklisting their access.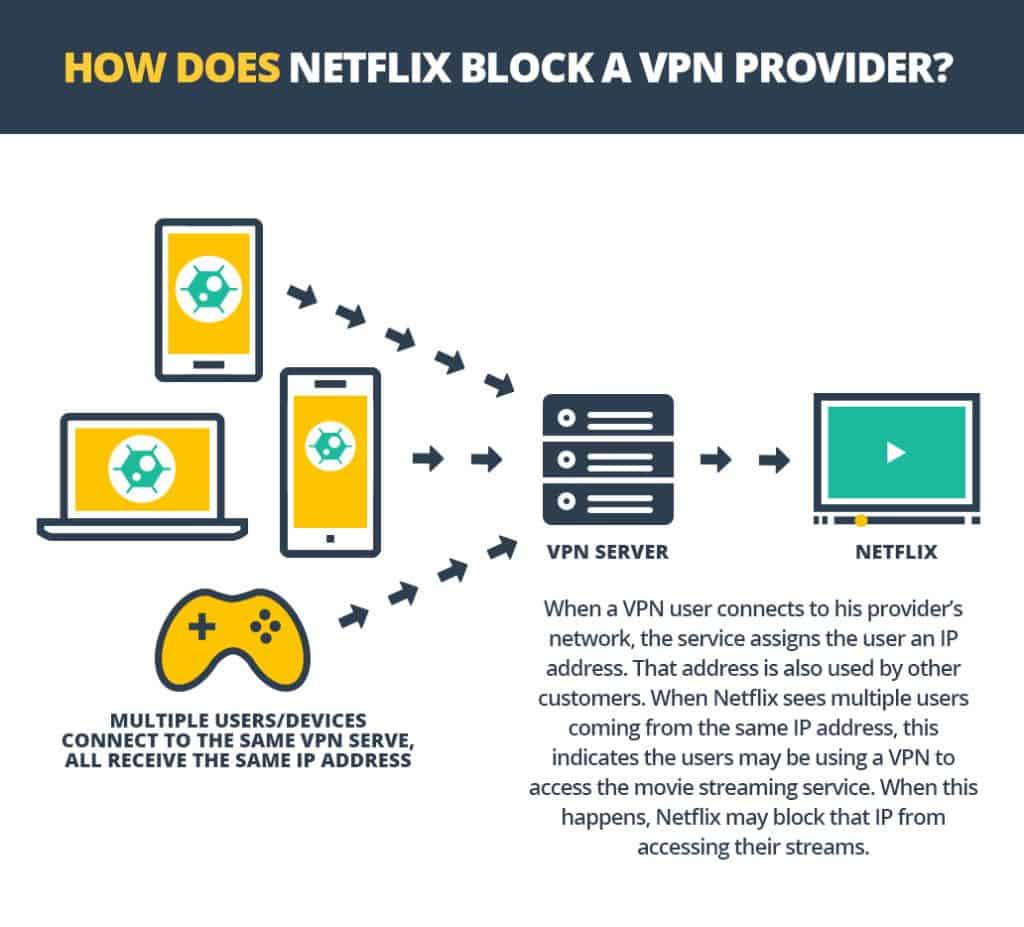 The VPN's users complain about losing access to Netflix, so the provider adds new VPN servers with new IP addresses, which once again allows access to Netflix.
Eventually, Netflix notices the IP addresses the VPN added being used by multiple users, so it blacklists them as well, starting a new round to the "game."
As you can imagine, this makes it tough for some VPN providers to reliably maintain access to the streaming service. Some services eventually give up on keeping the gateway to Netflix open and no longer offer the feature to their customers.
Thankfully, at least one VPN continues to go head-to-head with Netflix, working hard to maintain access for their customers.
NordVPN offers a reliable way to maintain continued access to Netflix content located in other countries. The service makes use of its considerable resources to fight the good fight against Netflix's VPN restrictions, quickly supplying new VPN servers with fresh IP addresses.
My experiences with the provider have shown them to be quick to respond to any issues I have reported. Whenever Netflix blocks a server, I could usually find a server that would enable access to the streaming service with just a few clicks of my mouse.
In addition to keeping their servers running strong, NordVPN also provides 24/7 support via a live chat function, fast connection speeds and a large number of servers well spread out around the globe.
Add in native apps for all of the popular platforms and a 30-day money-back guarantee, and you have a provider that refuses to be denied. (For a full review of NordVPN, click here.)
NordVPN Coupon
SAVE 61% on the standard plan + 3 months free
Get Deal ›
Coupon applied automatically
Fast Connection Speeds
NordVPN has never had any issues that I've experienced in keeping up with my streaming needs.
My testing has shown that NordVPN consistently provides some of the fastest connection speeds of any VPN out there.
This info about Netflix's recommended bandwidth numbers confirms that NordVPN's speeds are more than up to the streaming provider's requirements.
App Support
This provider's native app support covers all popular connected devices, ensuring that you'll be able to keep your Netflix action going anywhere you go.
Native apps are available for iOS, macOS (with native Apple Silicon support), Android, Windows, Linux, Android TV, and Amazon Fire device platforms. If you prefer to just protect your browser, Chrome, Edge, and Firefox extensions are available.
If you want to use a device that is incompatible with VPN apps (such as the Playstation 3 or 4, Xbox 360 or One, Apple TV, or Roku), you can do so by using NordVPN's SmartDNS service. (Be careful, though: the service doesn't encrypt your connection.)
Up to six devices can connect to the VPN's servers concurrently, and you can protect any and all devices by taking advantage of NordVPN's extensive router support.
Pricing
NordVPN's price is actually quite reasonable, which is a surprise given the excellent service it provides. The provider's multi-year subscriptions are especially cheap.
You have 30 days to get your money back if you're not satisfied (which is quite unlikely).
Customer Support
Customer support is available 24/7 via the convenient live chat functionality of the NordVPN website. This makes it easy to get support for your Netflix-related issues or any other issues that might arise. Email support and a searchable support library are also available.
In my experience, the provider has always responded promptly to any issues I've had and is quick to add new servers when needed.
Global Server Coverage
NordVPN supplies above-average global server coverage, with close to 5,600 servers well spread out in nearly 60 countries. That should assure access to just about any localized version of Netflix out there.
Privacy and Security
If you're looking to move to a country that actually respects your online privacy, you might want to join NordVPN in Panama. Here, the provider is not required to keep any records of their customers' online travels, so it does just that.
Private payments are also easy at NordVPN, as they accept Bitcoin in return for their considerable services.
All NordVPN servers are run solely from RAM, writing no data to a physical hard drive. So, whenever a NordVPN server is restarted or powered down, all data is completely wiped from the server.
The provider is converting over to an owned-and-operated server model, meaning unlike leased servers, no third-party contractors have any access to your personal info.
Your online travels are kept incognito, thanks to the provider's banking-grade encrypted connections, kill switch protection, and IP and DNS leak prevention.
In Closing
When Zenmate lets you down (and it will), give NordVPN a try. The provider does an excellent job of keeping its customers connected to Netflix, no matter where they are.
The provider responds promptly when its users have issues connecting to Netflix, quickly setting up new servers and fresh IP addresses when needed.
Streaming-ready connection speeds, 24/7 customer support, and global server coverage that is some of the best in the business all add up to one thing: THE VPN for Netflix.
NordVPN Coupon
SAVE 61% on the standard plan + 3 months free
Get Deal ›
Coupon applied automatically
Zenmate VPN FAQs
Is It Legal to Use a VPN for Netflix?
As long as the use of a VPN is legal in the country you're in, it is totally legal to use a VPN to access Netflix streams. However, if Netflix detects your VPN usage, they can block the IP address you're using. They could also cancel your subscription but I've never heard of them doing this.
How Do I Stream Using a VPN?
After subscribing to a VPN, install the provider's app on your device, start up the app, login and connect to a VPN server in the country where your favorite Netflix content is housed. Then, all you have to do is fire up the Netflix app or load it in your browser, and enjoy the show.
Is It Safe to Use a Free Streaming Service?
It depends. As long as you stick to well-known and legitimate free streaming services that legally license their content, like Tubi, Amazon's FreeVee, or Pluto TV, you'll be fine. However, if you venture into the darker corners of the net to view illegally streamed content, you could be leaving yourself open to having your device infected by malware and viruses.