Internet Protocol Television (IPTV) is the delivery of television content over an IP-based network (such as the internet). There are numerous IPTV providers, many of which you are already likely to be aware of, including DirecTV NOW, FuboTV, and YouTube TV.
While IPTV is available in most parts of the world, many of the legal providers restrict some of their streaming television content to certain regions of the world, much like Netflix and Hulu do.
Can a VPN Help Me Watch IPTV?
Happily, you can take advantage of a VPN service's geo-spoofing abilities to allow you to access geo-restricted IPTV streams.
When you're considering a VPN provider to use for fast, private streaming of IPTV, look for the following: top-notch global server coverage, fast connections, comprehensive multi-platform support, and excellent privacy and security protections.
Best IPTV VPNs
We tested all of our favorite VPN providers, and the results proved the following seven VPNs worked best to unblock IPTV:
We evaluated and ranked the top seven IPTV VPNs by the following criteria:
Works well with IPTV providers
Fast connection speeds
Above-average global server coverage
Top-notch security and privacy protections
Good multi-platform support
These are the best VPNs available for IPTV.
May 2023
NordVPN earned the top spot in this roundup thanks to its wide-ranging global server coverage, excellent multi-platform support, and high-speed connections.
With 5,400+ servers stationed in 60 countries, the provider likely has your IPTV streaming needs covered. The fast connections that those servers deliver—some of the fastest I've ever seen—meaning your favorite HD IPTV provider's content will start quickly and stream smoothly.
NordVPN offers native apps for the iOS, Android, Android TV, Windows, Amazon Fire, and macOS (with native M1 Mac support) device platforms. Those apps all offer kill switch protection and military-grade encryption, ensuring your safety and privacy. Chrome, Edge and Firefox browser extensions are also available, as is extensive router compatibility.
The provider allows users to simultaneously connect up to six devices on a single account.
NordVPN does a top-notch job of protecting its customers' connections, thanks to banking-grade encryption, kill switch protection and IP/DNS leak prevention. The provider's proprietary NordLynx connection protocol is based on the WireGuard protocol.
Privacy is always an essential consideration, and NordVPN's got your back. The provider follows a strict "no-logs" policy when it comes to their customers' online travels, and it accepts Bitcoin for subscription payments, keeping your payment information undercover.
The provider runs its servers 100% from RAM, writing no data to a physical hard drive. This means all data is completely wiped from the servers whenever they are rebooted.
The firm also offers NordPass (a password manager), NordLocker (cloud storage with file encryption), and NordVPN Teams (VPN service for businesses).
The provider's 24/7 customer support offerings include a live chat option, email communications, a contact form and a searchable support library.
Pros:
Servers located in 60 countries around the globe
Fast connections
Comprehensive multi-app support
Reasonably priced
Solid security and privacy protections
Cons:
No labeled streaming servers in apps
BEST VPN FOR IPTV:NordVPN is the best VPN around for accessing IPTV. The provider's global server coverage is satisfying, its speeds are the fastest you can find, its multi-platform support is wide, and it doesn't charge much for its excellent service. A 30-day money-back guarantee is available.
Read our full review of NordVPN.
NordVPN Coupon
SAVE up to 63% + FREE months
Get Deal ›
Coupon applied automatically
Surfshark offers its service at a bargain-basement price. It provides reliable access to IPTV services via its thin but quickly-growing global server network that is currently made up of 3,200+ servers based in 65 countries.
Those servers deliver connection speeds that can easily handle high-definition video streams from any IPTV service. Online gamers and file-sharing users will also appreciate the provider's fast connections and lack of data caps or connection throttling.
Native app support is also well-represented at Surfshark thanks to native app offerings for the iOS, Android, Linux, Windows, macOS, and Fire TV platforms. (The provider now offers native app support for Apple's M1 Mac lineup.) Chrome, Edge and Firefox extensions are available for browser users, and above-average router compatibility can be used to protect your entire network.
The provider doesn't put a limit on how many devices you can connect to their service on a single account, making it a great deal for large families or business users.
Online security is never a worry when using Surfshark. The provider uses banking-grade encryption, a kill switch, and DNS leak prevention to protect its users' connections. It also offers ad and tracker blocking, as well as malware and phishing protection.
Users can double up on their protection by taking advantage of Surfshark's MultiHop option, which routes an internet connection through two VPN servers.
No server logs and a cryptocurrency payment option keep things covered on the privacy end of things.
The provider's always-available support features include 24/7 customer support chat, email, a contact form and an easily searchable support library.
Pros:
Servers provide reliable access to IPTV streams
Value pricing
Unlimited simultaneous connections
Top-notch online security and privacy protection
Cons:
No streaming-optimized servers
BEST FOR BUDGET:Surfshark is an excellent choice if you're looking for top-notch service at a low price. Users with a need to protect and enhance their online activities on multiple devices will appreciate the provider's unlimited concurrent connections allowance. A 30-day money-back guarantee is available.
Read my full review of Surfshark.
Surfshark Coupon
SAVE 82% + 2 Months FREE on the 2 yr plan
Get Deal ›
Coupon applied automatically
The British Virgin Islands-based VPN provider has 3,000+ servers located in 95 countries around the globe, offering excellent restriction-unblocking power, no matter where your favorite IPTV provider is located.
This provider's speedy connections mean you won't have to wait long before watching your favorite show. Also, thanks to military-grade encryption, there's no need to worry about third parties monitoring your online activities.
Your privacy is never at risk thanks to ExpressVPN's strict no-logs policy, meaning the provider doesn't save any information about your online antics while connected to their servers. Plus, the provider accepts Bitcoin as subscription payment, keeping your payment information under wraps.
In addition, the service's desktop apps offer a kill switch option that kills your internet connection in the unlikely event you lose your connection to the ExpressVPN servers, thereby hiding your true IP address.
IPTV apps are available for all popular device platforms, and this VPN provider has you covered. Apps are available for the Linux, Android, Android TV, Chromebook, iOS, Windows, and macOS device platforms. Browser extensions are available for the Chrome, Edge and Firefox platforms.
The provider allows five simultaneous connections on the same username. If you require more, you can take advantage of the provider's support for multiple makes and models of routers that allows users to protect unlimited connected devices via one central connection. (The provider recently updated its router firmware, providing an improved user interface and performance.)
The provider's support team is always there for you, thanks to its always-there support chat, email support, contact form and searchable support database.
Pros:
Fast connections
Excellent global server coverage
Military-level encryption for connections
Works well to open access to IPTV and other popular streaming services
Cons:
Priced higher than other providers
Only 5 simultaneous connections
WORLDWIDE CONTENT ACCESS:ExpressVPN's extremely wide global server coverage offers the ability to unblock IPTV services around the globe. In addition, the provider ensures reliable speeds and offers the ability to stream on a multitude of devices. A 30-day money-back guarantee is available.
Read our full review of ExpressVPN.
ExpressVPN Coupon
49% off plus 3 months Free!
Get Deal ›
Coupon applied automatically
Novice VPN users will appreciate CyberGhost and its easy-to-use apps providing one-click VPN access.
The provider's global server network is one of the largest in the industry, with 7,800+ servers in 90+ countries. The provider offers servers that are optimized for streaming and downloading.
Streaming fans will appreciate CyberGhost's native app support for the Amazon Fire TV, Android, Android TV, macOS, iOS, Linux and Windows device platforms. Chrome and Firefox browser extensions are available, as is router support.
Up to seven devices can connect at once when using a single account.
CyberGhost's excellent download speeds make it an optimal choice for video streaming fans, gamers, and file sharers. No daily or monthly data caps to spoil the fun here.
CyberGhost's keeps all of its customers' connections secure thanks to its use of government-grade encryption, internet kill switch, IPv6 leak and DNS leak prevention. The provider also offers ad and online tracker blacking, as well as the ability to force websites to serve up HTTPS versions of their pages if available.
The provider's lack of server logs and its ultra-private cryptocurrency subscription payment option mean your privacy is not put at risk.
In addition to its comprehensive VPN services, CyberGhost also offers a password manager, provides alerts if and when your email information is exposed in a data breach, and offers Windows antivirus and anti-malware protection and much more.
24/7 customer support includes support chat, a trouble ticket tracking system, and a searchable support library.
Pros:
Impressive global server coverage
No data caps, no throttling
One-click protection
Fast connections
Cons:
Lacks advanced options preferred by some users
Doesn't work properly in some countries
GOOD VPN OPTION FOR FIRST-TIMERS:If you have little experience with a VPN or if you're simply looking for an easy-to-use VPN, you may want to take a closer look at CyberGhost. The provider offers fast and well-protected connections to streaming- and file sharing-enhanced servers. A 45-day money-back guarantee is available.
Read my full review of CyberGhost.
CyberGhost Coupon
SAVE 82% on the 2 year plan + 2 months FREE
Get Deal ›
Coupon applied automatically

Private Internet Access (PIA) provides reliable access to all sorts of IPTV streams.
The provider has more than 3,300 servers stationed in over 80 countries, providing access to IPTV streams and other geo-controlled content from most anywhere around the globe.
PIA's native support is available for most platforms, including Android, Android TV, iOS, Windows, macOS and Linux devices. Chrome, Opera and Firefox browser extensions are available to protect your in-browser streaming, and also offers compatibility with multiple router makes and models.
Up to 10 devices can be concurrently connected on a single account.
PIA's download speeds were definitely not the fastest in my tests. That said, PIA connections provide more than enough horsepower for your streaming needs. The provider never imposes data caps or bandwidth throttling on its users' activities.
PIA's government-grade encryption, IP/DNS leak prevention, and a kill switch provides excellent protection for your internet connection. The service also offers blocking of ads, trackers, malware and harmful sites.
No server logs can be found on PIA's servers, and the provider also accepts Bitcoin as subscription payment. This keeps both your usage and payment privacy covered.
PIA's live support chat option, trouble ticket tracking form, and searchable support database are there in your time of need.
Pros:
Supports most popular IPTV streaming platforms
Excellent online security and privacy
Reliable access to geo-controlled content
Cons:
No streaming-enhanced servers in app
Doesn't work in some restrictive regions
RELIABLE ACCESS TO IPTV:Private Internet Access delivers access to IPTV streams, as well as other geo-controlled content. The provider's fast, well-protected connections are great for all online activities. A 30-day money-back guarantee is available.
Read my full review of Private Internet Access.
Private Internet Access Coupon
Save 82% on a 2 year plan + 2 months FREE
Get Deal ›
Coupon applied automatically
PrivateVPN earned its spot on this list by delivering reliable and speedy access to IPTV providers. As a side note, PrivateVPN is one of only a few VPN providers that work reliably from inside of China.
This provider is a relative newcomer to the VPN business, but it has quickly earned a reputation for being a reliable provider.
PrivateVPN is somewhat limited compared to other providers on this list when it comes to global server coverage (200+ servers in 60+ countries), so make sure they cover the locations of your favorite IPTV service before signing on the dotted line.
Take note that PrivateVPN is based in Sweden, where the government has been a bit intrusive about online privacy in the past.
Luckily, PrivateVPN doesn't keep any logs related to their users' online travels, so there's nothing for the government types to peek at if they do come a-calling. They accept Bitcoin for their services, so your payment info can be kept under wraps, too.
The provider does little to slow down the average internet connection, meaning your streaming should start quickly and remain stutter-free.
Those speeds should be available on most of your favorite connected devices, as PrivateVPN provides native app support for macOS, Windows, Android, and iOS devices. Router support is also available.
Plus, the provider offers an add-on for use with the Kodi media player app, as well as compatibility with a number of router makes and models.
All apps protect your connection with military-grade encryption, and up to 6 devices can be connected to the VPN at once using the same login credentials.
Customer support here comes in the form of online chat, a non searchable FAQ section and email.
Pros:
Fast connection speeds
Top-notch privacy protections
Excellent app support, including a Kodi add-on
Cons:
Global server coverage a bit lacking
Small server network
RELIABLE, FAST ACCESS TO IPTV:PrivateVPN provides fast connections and top-notch privacy protections. Kodi compatibility is a plus. A 30-day money-back guarantee is available.
PrivateVPN Coupon
SAVE 85% on the 3 year plan
Get Deal ›
Coupon applied automatically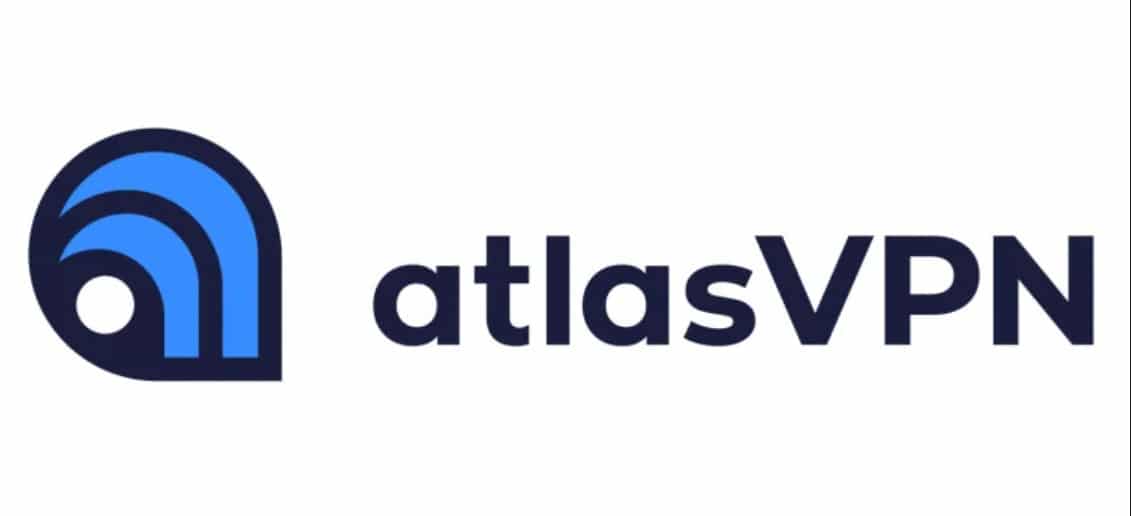 IPTV viewers will want to take advantage of Atlas VPN's fast connections, along with its support for streaming-compatible devices.
The provider's global server network is one of the smallest on this list, with a mere 750+ servers spread among 32+ countries. That said, the provider's global network delivers reliable access to IPTV streams and other geo-controlled content in the countries where it has servers stationed.
Atlas VPN provides streaming-ready connections, with download speeds ranking in the top 10. The provider never spoils your viewing binges with data caps or bandwidth limitations.
Atlas VPN's banking-grade encryption, kill switch and other protective measures combine to keep your online activities incognito. The provider's Safebrowse and Safebrowse Plus features protect you from various online browsing dangers while also blocking those unwanted ads.
All Atlas VPN servers run sans logs, meaning there are no records kept of your online antics. Unfortunately, if you prefer to pay using some form of cryptocurrency you will need to look for another provider.
The provider's native app support comes in the form of offerings for Android, iOS, macOS, Windows, Android TV and Amazon Fire TV devices. Although no support is available for Linux, browser extensions and routers, the provider assures us that all three are on the way.
There is no limit on the number of devices that can be simultaneously connected to Atlas VPN's servers on a single user account.
Live agent chat is available (but only for paying customers). Email, a contact form, and a support library are also available if you require a bit of handholding.
Pros:
Fast, streaming-ready connections
Comprehensive app support
Works well with numerous streaming services
Cons:
No router support
No browser or Linux support
Server coverage could stand some improvement
UNLIMITED PROTECTED STREAMING:Atlas VPN provides reliable access to IPTV streams, gaming, and other geo-restricted services and sites. COmprehensive online protection and enhancement for an unlimited number of devices is present and accounted for. The global server network coverage could be better. A 30-day money-back guarantee is available.
Atlas VPN Coupon
SAVE 83% on the 2 year plan
Get Deal ›
Coupon applied automatically
Methodology for Assessing VPNs for IPTV Streaming
When you're mulling over VPNs to allow you to view IPTV streams from around the globe there are several important factors to consider. Not any old VPN will do the job, as not all of them offer the necessary abilities.
Here are the critical aspects of VPN providers that I looked for, and why they're important:
Connection Speed: A fast connection is vital for an enjoyable IPTV streaming experience. Slow connections mean extended buffering, pauses in the middle of the action, and other viewing issues. Regular connection speed tests means each VPN on my lists offer IPTV-ready connection speeds.
Streaming: Reliable access to multiple IPTV streamers is vital for full IPTV enjoyment, and the VPNs on this list offer reliable access to numerous streaming services, including Hulu, Netflix, Amazon Prime Video and more.
Global Server Network: No matter your favorite online activities, a large global server network is always an advantage, and IPTV viewing is no exception. A large number of servers located in a single country helps ensure that no single server will be overloaded with users, harming performance.
Value: A VPN's asking price should not be out of line with its features. All of the VPNs I include on my lists offer an excellent value for the services they offer.
Ease of Use: Easy to use VPN apps make it easy to connect and start viewing your favorite content on IPTV services. App support should also include support for your device, browser, or router. The VPNs I include on my lists offer easy-to-use apps for popular device platforms.
Security and Privacy: A VPN should protect your online security and privacy. All of the VPNs on my list offer banking-level encryption, an automatic kill switch and DNS/IP leak protection. In many cases providers offer additional protections. None of them save any logs recording your online activities.
While it may look like my research ends here, evaluating the list above are just a few of the concerns for my comprehensive VPN testing methodology. My approach aids me in better understanding the VPNs service offerings. This allows me to recommend only VPNs that are a good fit for your needs.
How to Watch IPTV Using a VPN
If you're looking to enhance your viewing possibilities using an IPTV service, follow these simple steps.
Subscribe to your favorite VPN.
Download the software for your connected device(s). Enter your login information.
Select a VPN server located near the IPTV content you'd like to view.
Connect to your IPTV provider's website or use their app to connect.
Everything should work well from thereon.
Can I Use a Free VPN to View IPTV Streams?

Absolutely.

Well, that is, if you don't mind a sub-par viewing experience and the fact that the free VPN might be selling information about your VPN-based travels.

So-called "free" VPN providers often place bandwidth limitations and data caps on their users. Unfortunately, HD video requires fast connection speeds and a lot of data use.

Many VPN providers that offer free service force users to sit in a queue before connecting to a VPN server. Once your number comes up, you'll usually be limited to a select few servers to connect to.

Many free VPN providers are far from secure, as they collect information about your online activities while you're connected to their servers and sell that info to advertisers and other interested parties.

Remember: If you're getting something free on the internet, there is a darned good chance that your information is the product that's being sold. Think "Facebook."

In addition to selling your personal information, some free VPNs will inject ads and tracking cookies into your browsing sessions.

In my not-so-humble opinion, I'd rather pay upfront for my VPN service rather than pay through the backdoor. But, it's your call. I believe I've given you enough information to make the right decision.


https://pixelprivacy.com/vpn/streaming/best-vpn-iptv/