At a Glance
I love to travel. However, I also love checking out the movies and television shows that Netflix offers from back home.
However, I am finding that many of the VPN providers I have used while traveling internationally don't open access to Netflix content from my country. Some claimed to, yet they still let me down.
And believe it or not, some VPN providers don't offer native app support for all of the major device platforms. (I'm looking at you, Trust.Zone.)
While Trust.Zone offers a reliable VPN service, its ability to offer access to Netflix is lacking due to less-than-optimal global server coverage and a lack of native apps for the macOS, iOS, and Linux platforms.
Luckily, for Trust.Zone users who are looking for greener pastures, there are options.
Trust.Zone not working with Netflix? Try this…
Switch to NordVPN (I've found it to be the best VPN for securely accessing Netflix).
I've tested various VPNs, and NordVPN can reliably offer access to Netflix US, UK, CA, and in other countries. It's fast enough to watch Netflix in HD without the buffering.
NordVPN offers a 30-day money-back guarantee, so you can try it risk-free.
Why Netflix Stops a VPN From Accessing Its Service
To begin, let's review the reasons why Netflix might stop a VPN user from accessing their service.
For many years, a VPN was arguably the best way to access Netflix content intended for viewers in other countries. Users would select a VPN server in another country, connect and fire up Netflix, gaining access to their desired movies and TV shows.
However, in 2016, things quickly changed. At that time, the streaming giant actively began preventing VPN users from accessing content from outside their own country.
While this may strike you as rude, Netflix doesn't stop VPN users out of spite, but because they are legally required to do so.
The streaming service's content distribution agreements it makes with film and television studios require them to take steps to ensure that the provided content is only accessible to viewers in specific regions.
Unfortunately, Netflix's content barriers mean many VPN providers can't offer reliable access to the streaming service, as they did in the past.
Sadly for Netflix viewers, this means that the movie or television series you enjoyed while visiting another country might not be available back in your home country.
The Best Alternative When Trust.Zone Fails
When you connect your desktop, mobile, or another type of connected device to a VPN server, the service assigns a new IP address to the device's internet connection.
The new IP address makes it appear as if the device is connecting from the same physical location as the VPN server. This means that even though you're at home in Cleveland, Ohio, it appears to the rest of the internet that you're located in Vancouver, B.C.
When your device connects to a VPN server, it's doing so along with a large number of other devices. All of the connecting devices will receive the same IP address that yours does.
While having multiple users use the same IP address is a security feature of a VPN, making it more difficult to attack a single user, it makes it easier for Netflix to detect VPN usage.
If many of those multiple users are accessing Netflix from that same provided IP address, it's a good indication that those connections are coming from a VPN server.
Once the streaming service detects multiple users coming in via the same IP address, its IT folk will likely investigate further. Once Netflix confirms a VPN owns the IP address in question, they will immediately stop that IP address from accessing their servers.
Once the barrier is in place, the VPN users will no longer have access to the Netflix library in that region. When those users find that they can no longer connect to Netflix, they'll likely complain to their VPN provider's customer support department.
Once the complaints are registered and the support department looks into things and confirms that Netflix has prevented the server IP address in question from accessing the service, they set up a new range of IP addresses. This once again opens up Netflix access for the VPN's users.
Of course, Netflix eventually detects the new IP addresses, stops them as well, and the game of virtual Whack-a-Mole begins once again.
Any VPN provider that expects to keep up with Netflix in this virtual version of "IP Address Smokey and the Bandit" will need deep pockets. It takes plenty of moolah to keep adding new IP addresses to replace old addresses.
Eventually, many VPN providers give up and stop offering their users reliable access to Netflix. Other providers might continue offering Netflix access but cut way back on the regions it works in. (Trust.Zone limits their Netflix access to just a few select regions.)
Luckily, there are still VPN services that are hanging tough, continuing to offer reliable Netflix access to their customers.
Best Inaccessible-Netflix Workaround
NordVPN provides the most reliable Netflix access among all of the VPN providers that I have had the pleasure of testing.
The provider does not restrict its Netflix access to a few regions. Instead, it offers access to content in numerous areas of the world, responsively replacing IP addresses when needed.
I won't say that I have never experienced an IP address that doesn't work when using NordVPN to access Netflix. However, when I have been prevented from accessing Netflix, I have been able to quickly find another server that opens access to the Netflix content in my country of choice.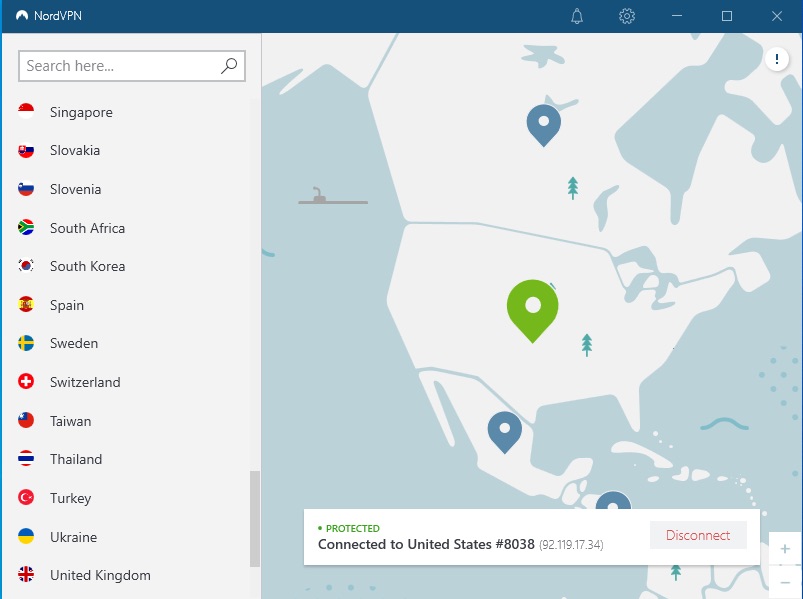 The service offers streaming-optimized connections, 24/7 live chat support, top-notch global server coverage, apps for the most popular device platforms, and a no-risk 30-day money-back guarantee.
NordVPN not only provides reliable access to streaming content, but it also offers helpful information designed to help its users get the most out of Netflix while connected to the NordVPN servers. The information includes tips and tricks, a helpful FAQ, and links to browser extensions.
Connection Speed
Now that you have a reliable method of securely accessing your favorite Netflix shows and films, it would suck to have to wait an extended length of time for the content to begin playing.
That's why connection speed is such a vital consideration when looking for a VPN provider.
NordVPN offers fast connection speeds, meaning there will be a wait of only a few seconds at most before the show begins. Even a 4K HDR video will start playing almost immediately.
Multi-Platform Support
Netflix seems to be available on every internet-connected device made these days. (Okay, maybe not on the Nest thermostat, but give it time.)
This makes multi-platform support an important consideration when mulling over your VPN options.
Trust.Zone only provides native apps for the Windows and Android platforms. For iOS, macOS, and other devices, you need to set up a VPN connection in your network settings or by using a third-party app.
Meanwhile, NordVPN offers native app support for Windows, macOS (with native Apple Silicon support), iOS, Android, Amazon Fire, Linux, and Android TV devices.
In addition, the VPN provider makes available browser extensions for the Chrome, Edge, and Firefox platforms, making it easier to view Netflix in your favorite browser.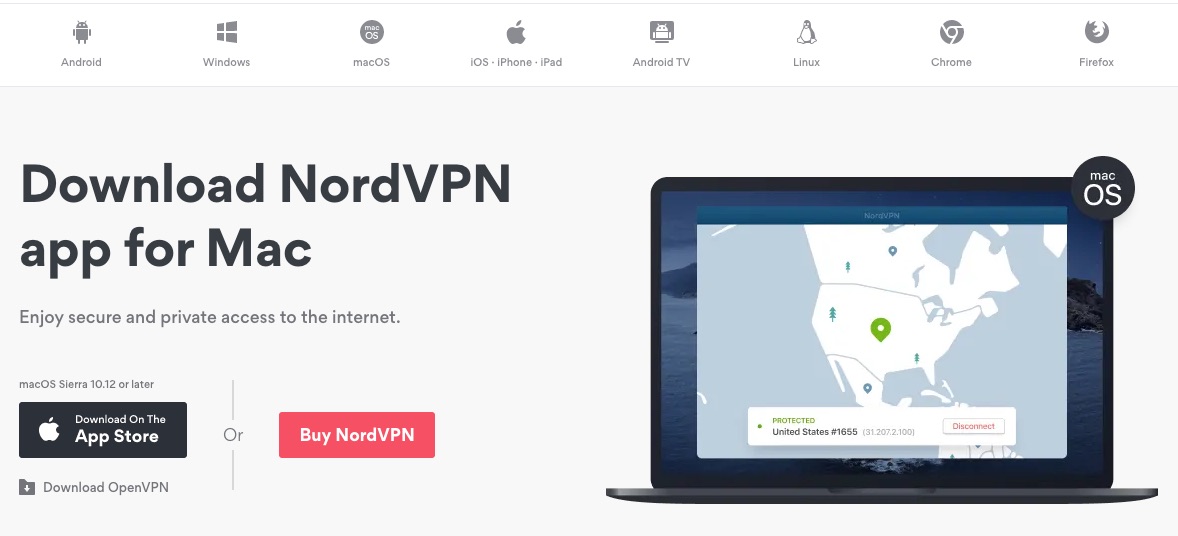 NordVPN puts a limit of 6 concurrent connections on the same login, which can make things a bit tight for family and small business users.
However, the provider offers compatibility with numerous makes and models of routers, making it easy to protect multiple connected devices via one connection. You can even purchase pre-configured routers at FlashRouters.com.
Customer Support
While we'd all love to live in a world where technical issues are not, well, an issue, everyone hits a bump or two on the information highway now and then, requiring a visit with the AAA of VPNs: the customer support department.
NordVPN's customer support is among the best in the business. The provider delivers top-notch support, which includes email support, a support ticket tracking system, 24/7 chatbot-and-then-live support chat, and a searchable knowledge base.
In my dealings with the NordVPN support department, I have found them quick to respond with helpful solutions to my issues.
Global Server Coverage
NordVPN has 5,400+ servers stationed in nearly 60 countries.
The provider's server count adds up to more Netflix-accessing opportunities than the average VPN provider.
Privacy and Security Protection
NordVPN users can rest assured that their online antics will not be laid bare to prying eyes thanks to the provider's strict no-logs policy.
The provider retains no logs of any type related to their customers' online travels while connected to their service.
Bitcoin is available as a payment option for users who would prefer to keep their subscription payment information entirely under wraps.
The provider's owned-and-operated servers keep outsiders away from your personal data. Plus, all NordVPN servers are run 100% from volatile RAM, writing no data whatsoever to an actual hard drive. This means all data is wiped when a server is rebooted or shut down.
All NordVPN-provided connections are well-protected by military-grade encryption, preventing your online activities from being exposed in real time.
The VPN for Netflix

In case you hadn't noticed, NordVPN is my #1 pick for the best VPN to access Netflix content in the United States and other regions around the world.
The service is the most reliable way I have found to access Netflix content no matter where I am.
Speedy connections, comprehensive global server coverage, top-notch privacy protections, and customer service all add up to the best way to protect yourself while online.
While I have admittedly experienced technical issues when using NordVPN, the provider's customer support department has always quickly sprung into action to fix things.
All of the above makes NordVPN the most reliable method of accessing your favorite Netflix movies and television shows.
Visit NordVPN for more information or to purchase a subscription.
"Netflix" by Shardayyy licensed under CC BY 2.0