Steam is arguably the best way to buy and play games over the internet on your Mac or Windows PC, as you can download them directly to your hard drive via the internet.
However, you may find that your access to the service is blocked when you're connected to your school's or employer's network, or that you may not have access to the same content your friends in other regions do. This makes a VPN an essential part of any gamer's toolbox.
How Can a VPN Help Me Access Steam?
By using a Virtual Private Network (VPN), you can detour around any roadblocks in your way, whether they're erected by your school or employer's IT folks, your parents or even Steam itself.
In addition, a VPN keeps your other online activities undercover, safe and sound away from the eyes of third parties, like your ISP or the feds.
When considering a VPN for use with Steam, always carefully consider a VPN's connection speeds, global server coverage and privacy protections.
Gaming-related file sizes can sometimes be massive, and a fast connection is always welcome when downloading any type of content. Meanwhile, comprehensive global server coverage opens access to content that might normally be blocked to you in your region.
In addition, your privacy is valuable, and any competent VPN will do a top-notch job of keeping your identity and your online activities incognito.
Best VPNs for Gaming With Steam
After extensive testing, I've found that the following seven VPNs are the best for use with Steam. Here's a short rundown in case you're in a hurry:
TRY OUR #1 RATED VPN RISK FREE
NordVPN has a risk-free 30-day trial if you sign up on here, allowing you to try the VPN rated #1 for Steam without restrictions for 30 days – great if you want to see what this VPN can do for your gaming needs.
There are no hidden terms, just contact NordVPN's customer support within 30 days if you decide NordVPN isn't right for you, and you'll receive a full refund. Start your NordVPN trial now.
I evaluated and ranked the top seven VPNs according to the following criteria:
Connection speeds
Global server coverage
Servers in Steam countries
Comprehensive online security and privacy protections
Apps for Steam-compatible devices
Best VPNs for Steam – Summary table
We've compared the most important features of the top VPNs here. Prefer to read the in-depth reviews? Start with NordVPN – our #1 choice for Steam.
---
Here's my list of the best VPNs for Steam:
Dec 2023
NordVPN is my top choice for Steam users.
The provider offers the fastest connection speeds available from any VPN provider, making it excellent for first-person shooters and other games that require a fast connection.
The service's server location count (5,500+ servers in 60 countries) offers plenty of opportunities to unblock any barriers that Steam or your local network administrator may have thrown up. Plus, NordVPN's owned-and-operated servers keep outside contractors away from your personal information.
NordVPN keeps no logs of any kind and offers kill switch-protected connections. Military-grade encryption keeps the bad guys away, shielding you from data theft while online. NordVPN also offers two features that most VPN providers don't offer, which are Double VPN and obfuscated servers.
Double VPN routes your traffic through two VPN servers. This provides two layers of encryption, which is great for security but will slow down your connection speeds. Obfuscated servers make your VPN traffic appear to be normal internet traffic, which helps you avoid detection in overly restrictive countries, like China.
Privacy protections include a no-logs policy and a Bitcoin subscription payment option. Plus, NordVPN runs every server in its network 100% from RAM, meaning no data is ever written to an actual hard drive. This means all data is securely wiped when a NordVPN server is rebooted or shutdown.
Native app support is available for the Windows, macOS (with M1 Mac support), Linux, iOS, Android, Amazon Fire and Android TV platforms. In addition, in-browser streamers will be glad to know that browser extensions are available for the Google Chrome, Microsoft Edge and Mozilla Firefox platforms.
A total of 6 devices can be connected via a single NordVPN account. Plus, the provider offers support for various makes and models of routers, allowing you to protect all of your devices at once.
24/7 customer support includes always-available support chat, a searchable support library and email support.
Pros:
Lightning-fast connection speeds
Reasonably priced
Wide global server coverage
Double-VPN and obfuscated servers available
Comprehensive app support
Cons:
No steaming, downloading or gaming-optimized servers
BEST VPN FOR STEAM:NordVPN is my #1 choice. Its fast connections provide an optimal method of downloading Steam content, while its online protections help you avoid roadblocks along the way. The provider offers a 30-day money-back guarantee, making it a risk-free proposition to try their service.
Read our full review of NordVPN.
NordVPN Coupon
SAVE up to 69% + 3 months free
Get Deal ›
Coupon applied automatically
Surfshark snags the #2 spot in the "best VPN for Steam" rankings thanks to its low price, unlimited simultaneous connections policy, fast speeds and optimal security and privacy protections.
Surfshark delivers reliably fast speeds, ensuring you'll have an excellent, no-lag gaming experience.
3,200+ Surfshark servers dot the globe in 95 countries, so if you're after international gaming content and servers, Surfshark is a solid option.
Military-grade encryption protects your connection, as does a kill switch and an ad blocking feature. If you want even more security, Surfshark offers a "MultiHop" feature, which routes your connection through two VPN servers for added protection.
When it comes to privacy, Surfshark is also tops, following a no-logs policy and accepting Bitcoin as a secure payment method.
Surfshark has the Big 4 platforms (iOS, macOS (including native M1 Mac support), Windows and Android) covered with apps, as well as Linux, Amazon TV and Amazon Fire. Browser extensions for Chrome, Edge and Firefox are available, and there's router support to protect all of your devices through one access point.
In case you have a lot of gamers in the house, no worries. Surfshark offers an unlimited simultaneous connection policy, allowing as many devices (and people) as you want to connect to the provider's servers on one account.
Always-available support chat, a contact form and a searchable support digital library are all included as part of the provider's customer support.
Pros:
Budget-friendly price
Speedy connections
Unlimited concurrent connections
Ideal security and privacy
Cons:
More advanced options would be nice
BEST FOR BUDGET:Gamers looking for a VPN provider that won't break the bank will appreciate Surfshark's service, which includes an unlimited simultaneous connections policy and above-average security and privacy protections for a low cost. A 30-day money-back guarantee is available.
Read my full review of Surfshark.
Surfshark Coupon
SAVE 86% + 3 mths free
Get Deal ›
Coupon applied automatically
ExpressVPN's large global server network will connect you to gaming servers and content across the globe.
The provider supplies fast connection speeds, allowing you to quickly download games and updates from the Steam servers.
ExpressVPN also offers wide global server coverage, with more than 3,000 servers located in 94 countries. That kind of coverage means you'll have plenty of content-unlocking power at your fingertips.
The provider makes its home in the British Virgin Islands, where the government doesn't require VPN services to keep any logs recording their customers' online activities while connected to the service. This allows ExpressVPN to follow a total no-logs policy, recording none of its users' online antics.
In addition to a no logs policy, ExpressVPN runs all of its servers using its proprietary "TrustedServer" technology, which runs all server operations from volatile RAM. No data is ever written to a physical hard drive, meaning all data is completely wiped when a server is restarted or shutdown.
ExpressVPN's speedy connections are protected by military-grade encryption, keeping your online travels and personal information safe from the prying eyes of others.
Kill-switch protection in their macOS and Windows apps ensures your activities won't be left open to observation. The provider also offers native app support for iOS and Android devices, as well as Chromebook, Android TV, Amazon Fire, Linux and other devices. Chrome, Edge and Firefox browser users can make use of the provider's browser extensions.
Keep in mind that this provider only allows 5 simultaneous connections for a single account. However, it offers excellent router compatibility, making it easy to protect all of your devices.
Support options include 24/7 live support chat, email support, a trouble ticket tracking system and a searchable support database.
Pros:
Fast connection speeds
Well-encrypted connections
Kill switch protection in Mac and Windows apps
No user logs
Cons:
More expensive than other providers
No kill switch protection on mobile devices
GREAT WORLDWIDE COVERAGE:ExpressVPN is a great option for gamers who want to have access to international gaming content and servers. The provider offers fast speeds, excellent security and privacy protections, and comprehensive app support. A 30-day money-back guarantee is available.
Read our full review of ExpressVPN.
ExpressVPN Coupon
49% off plus 3 months Free!
Get Deal ›
Coupon applied automatically
CyberGhost is arguably the best available option on this list for the first-time VPN user. The provider's apps are easy to use and can protect your connection with a single click of the mouse.
CyberGhost's global server coverage is very wide, including 8,300 servers in 90+ countries across the world.
This provider offers speedy connections, meaning it won't take long to download updates and new content for your favorite games. Your connections are protected by military-grade encryption, and kill switch protection is available.
Top-notch identity protection is available, as the provider keeps no logs of any type and accepts Bitcoin as payment.
Easy-to-use native apps are available for the Windows, macOS, Android, Android TV and iOS platforms. Browser extensions are available for Chrome and Firefox browsers, and up to 7 devices can be concurrently connected on a single account.
Users with a large number of connected devices can protect themselves via various makes and models of routers.
In addition to comprehensive VPN services, the provider also offers other security and privacy protection. This includes a password manager, as well as alerts when your email is exposed in data breaches. Windows security protection is available in privacy customizations, antivirus and anti-malware protection and more.
24/7 customer support options include always-available support chat, a trouble ticket submission system and a searchable support library.
Pros:
Good connection speeds
No logs
Excellent security
Wide server network
Cons:
Doesn't offer gaming-optimized servers
GREAT OPTION FOR FIRST-TIME USERS:CyberGhost is an excellent option for first-time VPN users. Their apps offer one-click protection, and the service does a fine job of protecting your privacy. A 45-day no-risk money-back guarantee is available.
Read our full review of CyberGhost.
CyberGhost Coupon
Save 83% 2 years + 2 months free
Get Deal ›
Coupon applied automatically

Private Internet Access (PIA) delivers reliable access to Steam content. The provider has improved its access to geo-fenced content in recent years.
The provider's global server network includes 3,300+ servers based in more than 80 countries, providing access to Steam, as well as other content in most areas around the globe.
PIA's download speeds are not the fastest around. However, it does provide more than enough bandwidth for online gaming and downloading games from Steam. The provider never inflicts data caps or bandwidth throttling on its users.
PIA does an excellent job of keeping its users online travels incognito. This is thanks to the provider's use of government-grade encryption, IP/DNS leak prevention and kill switch protection. Ad, tracker, malware and malicious site blocking is also available.
PIA servers never save server logs, and accepts Bitcoin as subscription payment, keeping your usage and payment privacy protected.
PIA native support includes offerings for Android, Android TV, iOS, Windows, macOS and Linux devices. Chrome, Opera and Firefox browser extensions are available to protect your web browsing, while compatibility with various router makes and models protects all of your connected devices when they connect to your network.
Up to 10 devices can be simultaneously connected on a single account.
PIA customer support includes live support chat, a trouble ticket form and a searchable support database.
Pros:
Supports Steam-compatible platforms
Comprehensive security and privacy
Fast connections
Cons:
No gaming-optimized servers
Has issues working properly in some restrictive regions
RELIABLE ACCESS TO STEAM:Private Internet Access delivers reliable excellent access to Steam and other popular gaming sites and services. The provider's fast, well-protected connections are a great solution for any online activity. A 30-day money-back guarantee is available.
Read my full review of Private Internet Access.
Private Internet Access Coupon
Save 82% on a 2 year plan + 3 months FREE
Get Deal ›
Coupon applied automatically
PrivateVPN is newer to the scene than the other providers on this list, but they are rapidly gaining a good reputation in the industry.
The provider offers fast, well-protected connections, providing military-grade encryption to keep your online activities out of sight.
Native apps are available for the macOS and Windows platforms, and you're covered when out and about thanks to apps for the Android and iOS platforms.
Up to six simultaneous connections to the service via a single account are allowed. Plus, select routers can also be configured to protect all of your connected devices.
PrivateVPN is a strict "no-logs" provider, so there's no evidence connected to your online antics. Bitcoin is happily accepted here.
The service could do better when it comes to global server coverage, though, with just 200+ servers spread out among 63 countries.
Live chat, email, and an FAQ page are among the provider's customer support options.
Pros:
Fast connection speeds
Excellent privacy protections
Accepts Bitcoin
Cons:
Global server coverage needs improvement
PLENTY OF CONNECTIONS:PrivateVPN is perfect for families that have more than one Steam gamer in the house, as the provider allows up to 6 devices to connect at the same time to a single login. Users adverse to financial risk will like the provider's 30-day money-back guarantee.
Read our full review of PrivateVPN.
PrivateVPN Coupon
SAVE 85% on the 3 year plan
Get Deal ›
Coupon applied automatically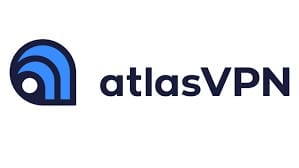 Steam users will appreciate this provider's app support and fast, well-protected connections.
The provider's global server network is not exactly huge, with just 750+ servers spread among more than 32 countries. However, that network does deliver reliable access to geo-fenced content in the regions where its servers are based.
Atlas VPN uses banking-grade encryption, a kill switch and other protective measures to protect its customers' online antics from being monitored. Meanwhile, its proprietary Safebrowse and Safebrowse Plus options provide protection from multiple online browsing dangers while also blocking irritating ads.
Logs of any kind are nowhere to be found on the provider's servers, meaning there is no record of your online activities. However, if you prefer to pay using Bitcoin or other cryptocurrencies you will need to look at other VPNs.
Atlas VPN's well-protected connections offer gaming-ready speeds, easily ranking in the top 10 fastest during my most recent connection speed tests. Data caps or bandwidth limitations are not a worry with this provider.
Native app support is available for the Android, iOS, macOS, Windows, Android TV and Amazon Fire TV device platforms. Linux support, browser extensions and support for routers are not currently available. However, the provider assures us that all three are on the way.
The provider places no limit on the number of devices that users can be simultaneously connected to Atlas VPN's servers, meaning all of the gamers in the house can access their Steam games and content.
Live agent chat is available (but, only for paying customers). That said, email, a contact form, and a support library are available to all.
Pros:
Fast, gaming-ready connections
Support for Steam-compatible devices
Works well with gaming and streaming services
Cons:
Router support is missing
Lacks browser and Linux support
Server coverage could stand a bump
UNLIMITED PROTECTED ACCESS TO STEAM:Atlas VPN's reliable access  to will be appreciated by gamers. The provider's excellent online protection and enhancement for an unlimited number of simultaneous devices will be attractive for groups of gamers. A 30-day money-back guarantee is available.
Atlas VPN Coupon
SAVE 86% 2 years + 6 months free
Get Deal ›
Coupon applied automatically
Methodology for Assessing VPNs for Steam
When you're considering which VPN provider is right for your Steam-based gaming, there are several important factors to consider. Any VPN isn't necessarily right for the job, as not all of them offer the necessary features.
Here are the main features I consider and why they're important:
Connection Speed: Connection speeds and low lag is critical for gaming. Slow speeds and lag can be deadly, especially when it comes to battle royal games and shooters. Each VPN on my list offers low lag, fast connections.
Server Network: When it comes to accessing geo-controlled gaming content, a large global server network is a good tool to have handy. Plus, the more servers a provider has stationed around the globe the better, as it helps prevent a single server from being bogged down with users.
Value: It is important to consider the features and functionality of any VPN you're researching. Take a close look at whether or not the asking price makes sense for services offered. All of the VPNs on my list provide an excellent value for the price they ask.
Ease of Use: VPN apps should not be overly complicated, as players want to connect and start gaming right away. App support also needs to be available for your preferred gaming platform. Each VPN I include on my lists offer wide multi-platform support and easy-to-use apps.
Security and Privacy: While this article is primarily concerned with gaming, a VPN is also good for protecting your digital security and privacy. All the VPNs on my list offer banking-level encryption, an automatic kill switch and DNS/IP leak protection, along with other safeguards. None of them keep any logs of your online activities.
Gaming: VPNs should offer optimal performance for gaming. In addition to Steam, the VPNs on my list work well for Minecraft, LoL, WoW and Final Fantasy. A VPN can also be used for watching Twitch and unblocking Twitch, removing bans from Fortnite, Runescape, and Discord and much more.
While you might think that my research ends here, this is just a small part of my comprehensive VPN testing methodology. My data-driven approach allows me to better understand each VPNs offerings. This allows me to recommend VPNs that are a good fit for my readers' needs.
Can I Use a Free VPN With Steam?
While you can certainly use a free VPN with Steam, in my humble opinion, you're not going to be satisfied, and I strongly urge you not to do so.
Free VPN connection speeds are usually underwhelming, and slow speeds mean it'll take longer to download your new game and jump into the action. And Steam is all about instant-gratification gaming, right?
Plus, some free VPNs will make you wait in a queue before connecting, which brings us back to the whole "instant gratification" issue.
Also, free VPNs have been known to keep logs of their users' online activities, often selling the information to advertisers and other interested parties. (If you get a free service on the internet, there's a good chance you and your personal information are what they're selling. Just ask Facebook or Google.)
All of these reasons make the idea of using a free VPN with Steam a less-than-optimal solution.
Things to Keep in Mind When Using a VPN With Steam
While using a VPN to access Steam is an excellent solution for those users that may find the service blocked due to local network usage policies (which can be put in place by network administrators at school or work, or even at home by mom or dad), there are risks connected to using the service.
Much like the regional restrictions that film and television studios put on Netflix streaming content, Steam's contracts with game publishers restrict the sale of games and their downloadable content to certain regions of the globe.
Steam can and will block your account for using a VPN to access their services. While the games provider doesn't usually block users who are using a VPN to avoid school or work roadblocks, they do frown on accessing the service from regions of the world where you normally wouldn't have access.
While you can always create another Steam account, if you're blocked because of using a VPN, you'll lose access to all of the games and content you purchased on your old account.
Steam VPN FAQs
What Is the Best Free VPN for Steam?
Avoid free VPNs like the plague. Free VPNs often impose data caps and throttle your bandwidth, both of which are terrible for gaming. They also make you wait in a queue and sell your private data to interested third parties. Be sure to subscribe to a paid provider instead.
What Is the Best VPN for PC?
NordVPN offers VPN apps for macOS, Windows and Linux. It also provides fast connection speeds, excellent multi-platform support, wide global server coverage, solid security and privacy protections and more, making it the best VPN for PC.
How Do I Unblock Steam at School?
In order to unblock Steam at school, simply subscribe to your preferred VPN provider. Download its app(s) onto your device(s), sign in and select a VPN server near to where your favorite content is located. Then, game to your heart's content.