A Chromebook is a laptop that runs Google's Linux-based Chrome OS as its operating system. The device uses the Google Chrome browser to perform laptop-like tasks, including word processing, web browsing and much more.
As a Chromebook user, you're susceptible to the same online perils as are users of other devices. Perhaps more so, as many activities performed on a Chromebook either require an internet connection or offer an enhanced experience when connected to the internet. This means that you could be subject to online phishing attempts, man-in-the-middle attacks, online monitoring and more.
Can a VPN Protect Chromebook Users?
Thankfully, there is a way to protect your online activities while using your Chromebook: a Virtual Private Network (VPN).
A Virtual Private Network protects your online activities from prying eyes by encrypting your internet connection, making it impossible for outside observers to monitor your online travels or steal your personal information.
A VPN can also aid you in accessing content you might not usually have access to, such as geo-blocked content from streaming services, websites and other services.
In this article, I review the top seven best VPNs for use with Chromebook.
How to Use Your VPN With a Chromebook
Protecting your Chromebook with a VPN requires five simple steps:
Subscribe to a VPN.
Install either the Chrome browser extension, to protect your browsing sessions, or the Android app, to protect all of the activities on your device.
Log into the VPN.
Select a VPN server and connect.
Enjoy your protected online activities on your Chromebook.
Best VPNs for Chromebook
After putting my top VPN providers through exhaustive rounds of testing, I found that these seven VPNs performed best with Chromebook devices. If you're in a hurry, here's a summary:
Note: While VPN providers don't offer native Chromebook apps, they do provide Android apps, which are compatible with the latest version of Chrome OS, the Chromebook's operating system.
Many also offer Chrome browser extensions. Manually configuring a VPN connection on a Chromebook is also possible.
I evaluated and ranked the top Chromebook VPNs using the following criteria:
Availability of Android app or Chrome browser extension
Global server coverage
Connection speeds
Customer support offerings
Privacy and security protections
Here's my list of the top seven VPNs for use with your Chromebook.
May 2023
NordVPN snags the top spot in this seven-way horse race thanks to its excellent connection speeds and high level of service in most categories.
This provider offers both an Android app and a Chrome browser extension. However, it lacks a manual setup option.
With over 5,400 servers located in nearly 60 countries, this provider's global server coverage is good enough to offer most users access to their favorite content.
Connection speeds are not an issue with NordVPN, as the provider's speeds are the fastest on this list. Its reliable connections will keep the content flowing smoothly to your Chromebook. Plus, you never have to worry about the VPN service restricting you with data caps or bandwidth limitations.
Although NordVPN is a reliable VPN service, it's good to know that you'll have plenty of support if you need it. The provider offers 24/7 live support chat, email support and a searchable knowledge base.
Privacy and security protections are well covered when you're connected to NordVPN. Your online security is protected by the provider's well-encrypted connections. Meanwhile, your privacy will stay intact thanks to NordVPN's no-logs policy and Bitcoin subscription payment option.
NordVPN's owned-and-operated global server network keeps outside contractors away from your personal information. All of its servers are operated completely from RAM, with no data whatsoever being written to a physical hard drive. This means all data is securely and completely wiped from a NordVPN server whenever it is rebooted or shutdown.
While the provider allows a generous six simultaneous connections on a single login, users requiring more connections can access the service via NordVPN-compatible routers.
Pros:
5,400+ servers in nearly 60 countries
Android app and Chrome extension availability
Value-priced
Excellent security and privacy protection
Fast connection speeds
Cons:
No streaming servers labeled in apps
BEST VPN FOR CHROMEBOOK:NordVPN offers excellent protection for your Chromebook. The service delivers fast, well-protected connections and above-average customer support, all without breaking the bank. NordVPN comes with a 30-day money-back guarantee.
Read our full review of NordVPN.
NordVPN Coupon
SAVE up to 63% + FREE months
Get Deal ›
Coupon applied automatically
Surfshark delivers above-average VPN protection for your Chromebook thanks to its kill switch-protected Android app, convenient Chrome browser extension, and excellent customer support. All of this comes at a bargain-basement price.
This provider's global server network is one of the best on this list. Currently, the provider has 3,200+ servers located in over 64 countries around the globe.
Surfshark's connection speeds will easily keep up with the demands of your Chromebook, be it schoolwork, gaming, or working from home.
Privacy and security are, well, secured when subscribing to Surfshark. The provider has a no-logs policy, and it happily accepts Bitcoin. In the connection security department, Surfshark delivers highly-encrypted 256-bit AES connections and is one of the few providers in this top seven to offer kill switch protection for its Android app.
Customer support can be placed into the "no worries" category when you use Surfshark thanks to its searchable support library, support contact form and 24/7 live chat option.
The provider generously allows unlimited concurrent connections, but if you have a device that doesn't have a VPN app available, you can also make use of their excellent router support.
Pros:
Kill switch-protected Android app
Unlimited concurrent connections
Top-notch privacy and security coverage
Fast connection speeds
Fast-growing global server network
Cons:
No manual configuration options
BUDGET-PRICE VPN SECURITY:Surfshark provides well-protected connections, offering one of the few Android apps with kill-switch protection in the top seven. The provider offers fast connections and top-notch performance, all at a budget price. An unlimited simultaneous connections policy only adds to the overall value. A 30-day money-back guarantee is available.
Read our full review of Surfshark.
Surfshark Coupon
SAVE 82% + 2 Months FREE on the 2 yr plan
Get Deal ›
Coupon applied automatically
ExpressVPN delivers reliable all-around protection and performance for Chromebook devices. The provider delivers comprehensive global server coverage and top-notch Chromebook support.
ExpressVPN offers an Android app that works with recent versions of Chrome OS, as well as a Google Chrome browser extension. In addition, experienced users can make use of the service's instructions to manually set up an L2TP connection to the provider's servers.
No matter which location around the globe you'd like to appear to be connecting from, ExpressVPN likely has it covered, as ExpressVPN offers over 3,000 servers located in 94 countries.
All of your Chrome OS apps will perform well when streaming video or saving information to the cloud thanks to ExpressVPN's swift connection speeds. The provider never subjects its users to data caps or bandwidth limitations.
Customer support is always accessible through the provider's 24/7 live support chat, support ticket tracking system, email support, and searchable support library.
Your security is always protected thanks to the provider's well-encrypted connections. Your privacy is also never in peril, as the provider has a strict no-logs policy when it comes to keeping a record of your online travels and accepts Bitcoin for subscription payment.
In addition, the provider runs all of its servers on its own TrustedServer technology, which runs all operations 100% from volatile RAM. This ensures that no data is ever written to a physical hard drive, with all data securely wiped each time a server is shutdown or rebooted.
The provider has a limit of 5 concurrent connections using a single username. Multiple users can take advantage of the provider's optimal router compatibility to protect multiple devices via a single access point.
Pros:
Offers Android app and Chrome browser extension
Connection speeds keep things brisk
Top-notch customer support
Excellent security and privacy protections
Comprehensive global server coverage
Cons:
Most expensive provider on this list
RELIABLE ONLINE PROTECTION FOR CHROMEBOOK:ExpressVPN is a good, flexible VPN option for use with your Chromebook. Fast connection speeds and wide-ranging global server coverage make it easy to protect your Chromebook. While the provider is admittedly expensive, a 30-day money-back guarantee makes trying ExpressVPN a no-risk option.
Read our full review of ExpressVPN.
ExpressVPN Coupon
49% off plus 3 months Free!
Get Deal ›
Coupon applied automatically
CyberGhost is appearing for the first-time on this list of seven, thanks to its easy-to-use app. The provider also does a great job of protecting your internet-related Chromebook activities. The provider's connections are well protected, and its privacy protections are second to none.
The provider delivers in the Android app and Chrome browser extension departments, and it also provides instructions on how to manually set up an L2TP connection.
CyberGhost's global server network falls somewhere around the industry average, with 7,900+ servers in 90 countries. That will provide access to most geo-blocked content around the globe, including Netflix, Hulu, BBC iPlayer, and more.
Fast connections and a lack of data caps or bandwidth limitations make CyberGhost an excellent option for always-connected devices like the Chromebook.
CyberGhost's customer service department will never leave you unsupported thanks to their live support chat option, support ticket system, and searchable support library.
Military-grade 256-bit AES encryption for your internet connection has you covered in the security department, while a strict no-logs policy and Bitcoin payment option keep your privacy well-protected.
Although CyberGhost allows a generous 7 concurrent connections, if you need more, the provider's wide compatibility with a large number of router makes and models will come in handy.
In addition to comprehensive VPN services, CyberGhost also offers a password manager, a private browser and a service that alerts you if and when your email address is included in a data breach. Windows users can benefit from the provider's Security Suite, which includes antivirus and anti-malware protection, a privacy guard features and a software updater.
Pros:
Android app and Chrome extension available
Well-encrypted connections
Fast connections, perfect for always-connected Chromebooks
Industry-standard privacy protections
BEST FOR NEW VPN USERS:CyberGhost is the best VPN for Chromebook users who are new to the VPN scene. The provider's security and privacy protection free you from the worry of exposure. A 45-day money-back guarantee makes trying this provider a no-risk proposition.
Read our full review of CyberGhost.
CyberGhost Coupon
SAVE 82% on the 2 year plan + 2 months FREE
Get Deal ›
Coupon applied automatically

Private Internet Access (PIA) provides reliable online protection and enhancement for Chromebook users.
The provider offers an Android app that will work on many Chromebooks. If your Chromebook isn't compatible with Android apps, you can still manually setup OpenVPN protection on your device.
The provider's 3,300+ servers are based in 80+ countries around the globe, providing reliable access to content in most areas of the globe.
The provider's download speeds are absolutely not the fastest I've ever seen. However, depending on your usual ISP-provided connection speeds, it can easily handle your favorite online pastimes.
The provider offers live support chat, a trouble ticket form and a searchable support/troubleshooting library.
PIA's customers are protected by connections encased in a government-level 256-bit AES tunnel of encryption, IP/DNS leak prevention and a kill switch. The provider can also block ads, trackers, malware and malicious sites.
The provider never keeps server logs and it offers a Bitcoin payment to hide any connection between your payment information and you, if you use a throwaway email address.
Up to 10 devices can be connected at once on a single account.
For more information, visit the Private internet Access VPN website.
Pros:
Support for Chromebook
Comprehensive online security and privacy
Connect up to 10 devices at once
Cons:
No streaming-optimized servers
Has trouble in some heavily-restrictive countries
RELIABLE VPN FOR CHROMEBOOK:Private Internet Access provides comprehensive online protection for your Chromebook, while offering access to geo-controlled content around the globe. The provider's connection speeds are above average. A 30-day money-back guarantee is available.
Read our full review of Private Internet Access.
Private Internet Access Coupon
Save 82% on a 2 year plan + 2 months FREE
Get Deal ›
Coupon applied automatically
PrivateVPN offers private and secure protections for Android, which means the provider will work on many Chromebook models. Always be sure to double-check that the provider's app works with your device.
The provider has more than 200 servers in 60 countries. While this is certainly the smallest server network on this list, it provides reliable access to content in the countries where it has servers.
While not offering the fastest download speeds around, the provider can handle most popular online activities.
PrivateVPN support options include round-the-clock live support chat. Unfortunately, the provider's FAQ section isn't searchable, requiring users to manually scan the FAQ text for help. However, a contact form is also available.
A private DNS service, a kill switch and a government-grade 256-bit AES connection encryption team up to protect your online travels from being exposed.
The provider keeps no server logs of any kind protecting your usage history from being monitored, and it also protects your payment privacy by offering a Bitcoin payment option.
Each user can make up to six simultaneous connections to PrivateVPN's servers.
Pros:
Comprehensive online security
Private DNS service
24/7 support chat
Cons:
Low server count
Limited app support
PRIVATE AND SECURE VPN:PrivateVPN ensures total privacy for your Chromebook-based internet activities, providing reliable protection. The provider's limited server network and app support could be better. It offers a 30-day money-back guarantee.
Read our full PrivateVPN review.
PrivateVPN Coupon
SAVE 85% on the 3 year plan
Get Deal ›
Coupon applied automatically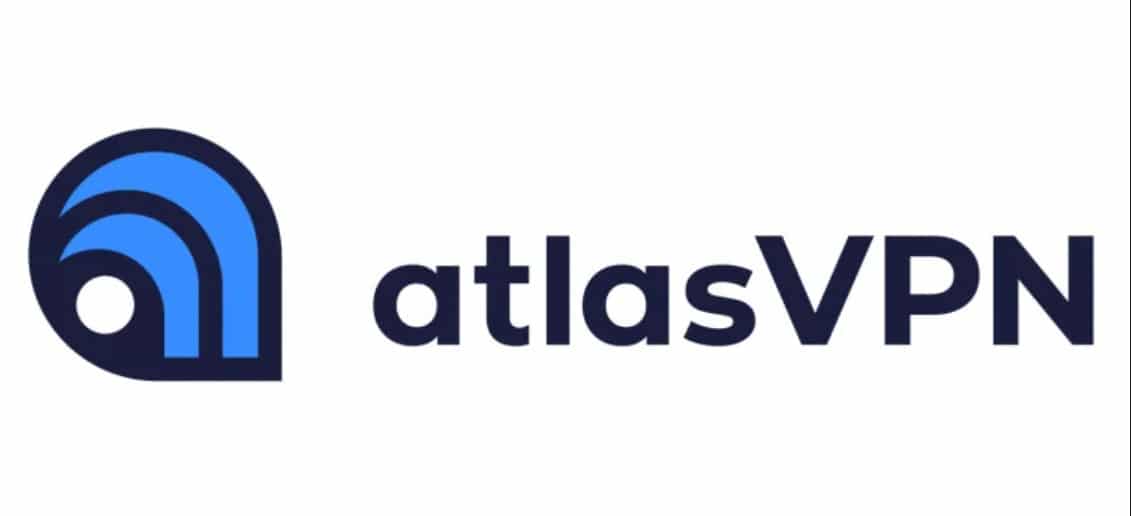 Atlas VPN provides reliable VPN protection for Chromebook and other Android-based devices.
The provider's global server network includes 750+ servers based in over 42 countries. While those server numbers could be better, the network provides reliable access to geo-controlled content in the countries where the provider's servers are located.
Atlas VPN's download speeds are quite impressive, and its no data cap connections can easily provide enough bandwidth for your favorite online enjoyments.
Atlas VPN provides excellent access to IP addresses, while also keeping your online travels undercover.
The provider's customer support offerings include live subscriber chat, email, a contact form and a support library.
Government-grade 256-bit AES encryption, a kill switch and other protections to keep your online travels incognito. Proprietary Safebrowse and Safebrowse Plus features block malicious websites and ads.
A strict no-server-logs policy means there are no records of your online travels and a cryptocurrency payment option keeps your payment info undercover.
There is no limit to the number of devices you can simultaneously connect on your account.
Pros:
Reliable Chromebook protection
Comprehensive online security and privacy
Reliable content access
Cons:
No Linux support or router support
Global server coverage a bit thin but improving
No browser extensions
UNLIMITED CHROMEBOOK PROTECTION:Atlas VPN provides reliable online security and privacy for your Chromebook. Better server coverage would be a welcome addition. However, overall the services found here are excellent. A 30-day money-back guarantee is available.
CyberGhost Coupon
SAVE 82% on the 2 year plan + 2 months FREE
Get Deal ›
Coupon applied automatically
Methodology for Assessing VPNs for Chromebook
You can't just choose the first VPN service provider you see when deciding upon which VPN service to use for the Chromebook. There are several important factors to keep in mind when you're looking to protect your Chromebook with a VPN.
Here are the most important metrics to keep in mind when thinking about a VPN for Chromebook.
Speed:

You'll always want a fast connection, because fast connections equal a better experience for basically all internet activities. All of the VPNs on my list offered extremely fast connection speeds during my most recent speed tests.

Server Network:

A large server network will mean that you can easily unblock internet content all over the world. In addition, a large number of servers spread across the globe mean that your speeds will be better, as no particular server will be bogged down with too many users, all attempting to connect at once.

Value:

Everyone's after a good deal. Why settle for a VPN that overcharges you for paltry services? Each VPN on my list offers the features and functionality you need for Chromebook, and the prices they ask are reasonable for what they offer.

Ease of Use:

Not only should you look for a VPN that will offer easy-to-use apps (so you won't have to waste time struggling with complicated settings), but the VPN you get should also offer either a ChromeOS app or an Android app that is compatible with the Chromebook. Each VPN on my list offers easy-to-use apps, and at least one app is compatible with Chromebook. (That can't be said of all VPN service providers out there.)

Security and Privacy:

Whatever your intention is when it comes to what online activities you're hoping to conduct with your VPN connection, you need comprehensive digital security and privacy in order to keep you safe. At the very least, a VPN should offer

 banking-level encryption, an automatic kill switch and DNS/IP leak protection. Also look for a strict no-logs policy, which will mean no person or entity can ask for a record of what you've been up to.
Streaming:

Most VPN users are fond of streaming video, so the ability to unblock and stream numerous VPN providers is something I'm always on the lookout for.

Each VPN on my list offers reliable access to streaming services like

Hulu

,

Netflix

,

Amazon Prime Video

and more.
Check out more information about my VPN testing methodology.
Is a Free VPN a Good Option For Use With a Chromebook?
I'll be upfront with you: While there are free VPN services that will work with your Chromebook, I would never recommend a free VPN for any type of use. They are simply not worth the risk they entail.
Many "free" VPN providers pay their rent and utilities by monitoring their customers' online usage habits and then selling that information to advertisers and other interested parties. Some freebie VPNs are known to inject unwanted tracking cookies and advertisements into their users' browsing sessions.
Besides being a privacy hazard, free VPNs can cost you in terms of time and convenience. You may be forced to wait in a queue before being allowed to connect to a VPN server. Then, once you're let out of the holding pen, your server selection will likely be limited, if you have a choice of server at all.
Once you're connected, it's also possible that your free provider will put a monthly data cap on your VPN usage, and maybe even throttle your connection speeds. UGH!
Remember, a month of service from a reputable VPN provider will cost you less than a digital album on iTunes. Using a "free" VPN can cost you a lot more.
Using Android Apps With Your Chromebook
While using a VPN's Chrome browser extension with your Chromebook is convenient, keep in mind that the extension only protects your browser session, leaving the rest of your online activities open to monitoring.
If you prefer complete privacy to convenience, you're in luck.
Chromebooks running recent versions of the Chrome OS or Chromium OS (the open-source version of Chrome OS) can run Android apps, which can protect all of your online activities. (Google created both the Chrome OS and Android operating systems, making them compatible.)
If you'd like to confirm your Chromebook can install and use Android apps, visit the Chromium OS website for a list of compatible devices.
VPN For Chromebook FAQs
What is the Best Free VPN for Chromebook
There is no such thing. Free VPNs are known to be less than private, they limit your usage by imposing daily or monthly data caps, throttling your connection speeds, and more.
Do VPN Providers Offer Chromebook Apps?
Only a few VPN providers offer a native app for Chromebook devices. However, depending on which version Chromebook you have, you may be able to use the provider's Android app. Check with your VPN of choice for more information.
Conclusion

Chromebook users who are looking to protect their online activities from prying eyes are well-advised to select and use a reputable, reliable VPN provider.

In addition to protecting you from third-party observation, a VPN also opens up content that you might not normally have access to.

NordVPN provides the optimal method of protecting your Chromebook via its well-encrypted connections, wide-ranging global server coverage and top-notch privacy and security offerings.

For more information or to purchase a subscription, visit the NordVPN website.


https://pixelprivacy.com/vpn/chromebook/