One of the most popular online activities today is streaming. Whether it's video, music, podcasts, or games, most people stream something nearly every day.
Netflix had nearly 118 million streaming subscribers worldwide at the beginning of 2018. Hulu has over 28 million subscribers in the U.S. alone. (Hulu is only available in the U.S. and Japan.) The music streaming industry is led by Spotify (43 million subscribers) and Apple Music (21 million subscribers).
Bad News/Good News Section
Now for the bad news/good news portion of our show.
The bad news: Most streaming content is restricted to certain regions of the world. So, what you can watch on Netflix in the U.S. isn't necessarily available for viewing in other countries. Plus, in some obnoxiously restrictive countries (like China), streaming services can be blocked entirely.
The good news: There is a way to break through those geo-barriers and view or listen to whatever you want, wherever you want.
A VPN Helps When You're Streaming
A Virtual Private Network (VPN) provides the best way to access blocked streaming content thanks to its IP address-"spoofing" abilities. A VPN can "spoof" the location of a user by assigning their connected device a new, temporary IP address. This makes it possible for the user to access content that is available only in the "spoofed" location.
A VPN also provides encryption for your internet connection, preventing nosy nellies like your Internet Service Provider (ISP), the government, or hackers from tracking your online travels.
Here are the seven best VPNs for streaming to your heart's content.
Best VPNs for Streaming
I ran all of my favorite VPN providers through an extensive battery of tests. The results proved these seven VPNs provide the optimal streaming experience. Here's a summary:
All of the providers on this list easily meet Netflix's connection speed requirements for HD and 4K streaming, depending upon your usual connection speeds.
I evaluated and ranked the top streaming VPNs using the following criteria:
Ability to access geo-blocked streaming content
Global server coverage
Fast download speeds (HD and 4K HDR)
Strength of privacy and security protections
Multi-platform support
Customer support
Here's my list of the top seven VPNs to enhance and protect your streaming sessions.
Sep 2023
NordVPN is the streaming champ. The provider's well-protected connection speeds are the fastest on this list, and their comprehensive global server coverage offers access to geo-blocked content around the globe.
NordVPN has the key to unlock content in most regions of the globe, with over 5,500 servers located in close to 60 countries. Coverage like that will open regional content to Netflix, Hulu, BBC iPlayer, Amazon Prime, Disney+, and plenty of other services. The service is moving its server network to an owned-and-operated management model to keep third-party contractors away from your personal info.
NordVPN provides some of the fastest connection speeds of any VPN provider in the industry, scoring in the top five in my most recent tests. Those well-protected connections will provide buffer-free music and video for as long as you desire. No data caps or bandwidth limitations are to be found here.
Military-level encryption keeps your online activities hidden from sight, while the provider's promise to never keep activity logs and their willingness to accept Bitcoin for subscription payments provide all-encompassing privacy protections. The provider runs all of its servers only from RAM, never writing any data to a physical hard drive. This means that all data is totally wiped from the server when it's rebooted.
NordVPN has most popular app platforms covered, with apps for Windows, iOS, macOS, Android, Linux, Amazon Fire, and Android TV devices. (The provider's macOS apps now include native support for M1 and M2 Macs.) Chrome, Edge and Firefox browser extensions are available to protect your in-browser experience.
For devices that aren't covered, or if you need more than six simultaneous connections, you can make use of their comprehensive router support. (Pre-configured routers are available.)
The provider also offers a SmartDNS service, which allows devices that are incompatible with VPN apps, such as gaming consoles and set-top boxes (like the Apple TV, Xbox One, PlayStation 4, and Samsung Smart TV) to access international streaming content. (It doesn't encrypt your connection, though.)
While this provider's service is quite reliable, in the unlikely event you do have issues, their customer support department has you covered. 24/7 support chat, a searchable knowledge base, and email support are all available.
Pros:
Servers in close to 60 countries around the globe
Unblocks a multitude of streaming services
Fast, well-protected connections
Excellent multi-platform app support
Top-notch privacy and security protections
Cons:
Apps aren't exactly user friendly
BEST VPN FOR STREAMING:NordVPN is the top option for protecting and enhancing your streaming binging sessions. The provider offers a wide server network, optimal content-unblocking power, the fastest connection speeds available, and apps for your favorite streaming platforms. A 30-day money-back guarantee is available.
Read my full review of NordVPN.
NordVPN Coupon
SAVE 61% on the standard plan + 3 months free
Get Deal ›
Coupon applied automatically
---
Surfshark also provides an excellent option for protecting and elevating your video and music streaming sessions, and for a low price. In addition to plenty of content access power, the provider also offers an unlimited simultaneous connections allowance.
With 3,200+ servers available in 95 countries, Surfshark offers excellent access to international content. The provider can unblock many streaming providers, such as Hulu, Netflix in the U.S. and abroad, Amazon Prime, BBC iPlayer, and more. The provider offers access to 30+ Netflix libraries around the globe.
Surfshark offers impressive connection speeds that are capable of streaming content in HD and even 4K, depending on your usual connection speeds.
The provider offers above-average security protections, including a kill switch, bank-grade encryption, and an ad blocking feature.
Privacy-wise, Surfshark also excels, following a strict no-logs policy and welcoming Bitcoin as a privacy-friendly payment method.
As for app support, Surfshark has you covered, offering native apps for Android, iOS, macOS (including native Apple Silicon support), Windows, Linux, and Amazon Fire devices. Extensions for Chrome, Edge and Firefox protect your in-browser viewing, and router support can protect all of your devices through a single access point.
Surfshark provides something else that's particularly useful for streaming: an unlimited simultaneous connections policy. This means you, your family, and your friends can all connect your devices at the same time on one account.
Surfshark's Trust DNS service can connect VPN-incompatible devices, like gaming consoles and some set-top boxes, to streaming services abroad, although it only works through your router. Just like NordVPN's SmartDNS service, though, it doesn't encrypt your connection.
Should you have any issues with the service (however unlikely), you can connect to customer support through their 24/7 live chat option or a "contact us" form. You can also choose to peruse their searchable support library.
Pros:
Budget-friendly price
Fast speeds for downloads
Unlimited concurrent connections
Apps for popular device platforms
Cons:
Apps lack some advanced options
BEST FOR BUDGET:Surfshark is a great choice for movie and music lovers who would rather spend their money on expanding their entertainment library. Plus, the provider's unlimited simultaneous connections policy makes it great for big families with lots of streaming fans. 30-day money-back guarantee.
Read my full review of Surfshark.
Surfshark Coupon
2 Months FREE on the 2 yr plan
Get Deal ›
Coupon applied automatically
---
ExpressVPN offers one of the best global server networks around, making it excellent if you want to access streaming content from far-flung places.
Over 3,000 servers in 94 countries around the world mean ExpressVPN delivers access to Netflix in numerous locations around the globe, as well as BBC iPlayer and U.S. streams of Hulu and Amazon Prime.
ExpressVPN's connection speeds can easily handle the 4K streams that many streaming providers offer, and there are no data caps or bandwidth restrictions.
Those super-fast connections are protected by military-grade encryption. Privacy is also never a concern, as ExpressVPN sticks to a strict no-logs policy and offers a Bitcoin payment option. The provider also runs its servers solely from RAM, with no data of any kind to a physical hard drive. This means that all data is securely wiped each time a server is rebooted.
ExpressVPN offers apps for Chromebook, Windows, iOS, macOS, Android, Android TV, Linux and Amazon Fire TV devices. Extensions for the Chrome, Edge and Firefox browser platforms are also available.
The provider's MediaStreamer DNS service opens access to blocked content on set-top streaming boxes and gaming platforms. (Note: this service does not encrypt your connection.)
If none of ExpressVPN's other protection options work for your device, you can take advantage of the provider's extensive router support to protect all of your connected devices. It also helps you get around the service's 5 concurrent connection allowance. Pre-configured routers are available. (The provider recently updated its router firmware to provide improved performance and a better user interface.
Customer support is well-covered thanks to a 24/7 support chat offering, email support, a trouble ticket system, and a searchable support library.
Pros:
Connection speeds easily handle HD & 4K video requirements
Comprehensive app support
Above-average global server coverage
Proven content-unblocking power
Cons:
Higher priced than other providers
Only five simultaneous connections
WORLDWIDE ACCESS:ExpressVPN unblocks streaming content around the world thanks to its optimal global server network. The provider's comprehensive app support, fast connection speeds and solid security and privacy protections are also attractive features. A 30-day money-back guarantee is available.
Read my full review of ExpressVPN.
ExpressVPN Coupon
49% off plus 3 months Free!
Get Deal ›
Coupon applied automatically
---
CyberGhost is the best option for VPN newcomers who are looking for an easy-to-use yet efficient way to upgrade their online viewing and listening sessions.
CyberGhost offers plenty of access to geo-blocked content from Spotify, Netflix, Hulu, and others thanks to its global server network of 7,000+ servers stationed in 90+ countries around the globe.
CyberGhost provides HD- and 4K-capable connection speeds, with no data caps or bandwidth limitations. The provider protects those connections with government-grade encryption, keeping your online activities away from sight.
Privacy is also well considered with CyberGhost, as the provider keeps no logs of any kind and also accepts Bitcoin for users who want a bit of added protection for their payment information.
Multi-platform support is plentiful at CyberGhost, with easy-to-use apps for Windows, iOS, macOS, Android, Linux, Amazon Fire TV, and Android TV devices.
CyberGhost also works with a large number of router makes and models, and pre-configured routers are available, providing protection for devices not on the list. (Or for those who need more than 7 simultaneous connections.)
Live support chat, a support ticket submission form, and a searchable support library have your support needs covered.
In addition to VPN protection, CyberGhost also offers a password manager and an ID Guard feature that alerts users when their email address is exposed in a data breach. CyberGhost's Security Suite for Windows provides antivirus, malware blocking, a way to customize how much personal data Microsoft has access to, and a utility that scans your PC's hard drive for outdated and vulnerable versions of software.
Pros:
Plenty of global server coverage
Smooth HD and 4K streaming
Plenty of app options
Superb privacy and security
Cons:
Apps lack the options preferred by experienced users
Doesn't work in China
BEST FOR FIRST-TIMERS:CyberGhost is the best choice on this list for streaming fans who are new to the world of VPNs. The provider offers easy, one-click connections that are well protected and offer plenty of horsepower. 45-day no-risk money-back guarantee.
Read my full review of CyberGhost.
CyberGhost Coupon
Save 83% 2 years + 2 months free
Get Deal ›
Coupon applied automatically
---

Private Internet Access (PIA) provides reliable access to numerous popular streaming sites.
The provider's global service network boasts 3,300+ servers stationed in more than 80 countries, delivering reliable, well-protected access to geo-fenced content from most areas around the globe.
Native app support from the VPN includes options for the Android, Android TV, iOS, Windows, macOS and Linux device platforms. Chrome, Opera and Firefox browser extensions are also available, as is compatibility with multiple router makes and models.
Users can connect up to 10 devices at once to PIA servers.
While PIA's connection speeds were far from the fastest in my connection tests, the provider's connections provide more than enough bandwidth for streaming HD and 4K video streams. No data caps or bandwidth throttling to worry about here.
All PIA-provided connections are protected with government-grade encryption, IP/DNS leak prevention, and kill switch protection. Ad, tracker, malware and sites blocking is also available.
PIA servers run sans user logs, and the provider accepts Bitcoin as subscription payment. Both features help protect your usage and payment privacy.
A live support chat option, a trouble ticket tracking form and a searchable support database are available in your time of need.
Pros:
Provides access to popular streaming platforms
Comprehensive privacy and security protections
Speedy connections
Cons:
No labeled streaming-optimized servers in app
Doesn't work in some overly-restrictive countries
RELIABLE ACCESS TO STREAMING:Private Internet Access offers reliable access to most popular streaming services. The provider also delivers top-notch connection protection, while ensuring there are never any records of your online antics. A 30-day money-back guarantee is available.
Read my full review of Private Internet Access.
Private Internet Access Coupon
Save 82% on a 2 year plan + 2 months FREE
Get Deal ›
Coupon applied automatically
---
PrivateVPN provides fast connections well up to the requirements of HD and 4K streaming providers. Despite a somewhat stretched-thin global server network, the provider still offers plenty of unblocking power.
The provider bills itself as "The Fastest Growing VPN Worldwide." Hopefully, that means it'll be adding more servers. Their current server count of over 200 servers doesn't rank among the best. However, they do an optimal job of using it to their customers' advantage, as they have them located in 60 countries.
PrivateVPN unblocks Hulu, Sling TV, HBO, Netflix, and many other streaming networks.
PrivateVPN's military-class encryption protects their connections, which offer the second-fastest speeds on this list. No data caps or bandwidth limitations will spoil the fun in the middle of a series binge.
PrivateVPN never keeps any logs on their servers, and they accept Bitcoin, so high privacy marks all around.
While apps for the macOS, Windows, iOS, and Android platforms are the only ones available at the moment, the provider does offer comprehensive router compatibility to protect your other devices. Up to 6 concurrent connections are allowed.
Customer support is average. 24/7 live support chat is available, and a "Contact Us" form is also available. However, the provider's FAQ section isn't searchable, which is usually a standard feature for support information.
Pros:
HD- and 4K-capable streams
Up to 6 simultaneous connections
Works with multiple streaming services
Cons:
Server numbers definitely lacking
Customer support lacks searchable support info
GREAT SPEEDS:PrivateVPN offers swift, well-protected VPN connections, offering a multitude of options for advanced users who don't require much support. A 30-day money-back guarantee is available.
Read my full review of PrivateVPN.
PrivateVPN Coupon
SAVE 85% on the 3 year plan
Get Deal ›
Coupon applied automatically
---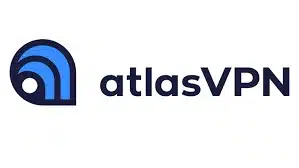 Movie and television fans will appreciate Atlas VPN's fast, well-protected connections, available for popular connected devices.
The provider's global server network is certainly not the most impressive one on this list, with a mere 750+ servers spread thinly among 32+ countries. That said, the network delivers reliable access to numerous streaming services, as well as other geo-controlled content in the countries where it has servers.
Atlas VPN's connections scored in the top 10 during my most recent download speed testing. Data caps or bandwidth limitations will never end the show in the middle of the action.
It protects its connections with banking-grade encryption, kill switch protection, IP/DNS leak prevention and other protective measures. Safebrowse and Safebrowse Plus protection keeps you safe from online dangers, while blocking unwanted ads.
All Atlas VPN servers are user log free, so there are no records of your online travels. Unfortunately, those that prefer to pay using cryptocurrency will need to look elsewhere.
Native app support from Atlas includes offerings for the Android, iOS, macOS, Windows, Android TV and Amazon Fire TV device platforms. Unfortunately, Linux, browser and router support is currently unavailable. However, all three features are said to be in development.
The provider puts no limit on the number of devices that can be simultaneously connected to its servers on a single account.
While live agent chat is available, that is only for paying customers. However, email, a contact form, and a support library are available to all.
Pros:
Streaming-ready connections
Excellent device support
Comprehensive privacy and security protections
Cons:
Live chat limited to paying customers
Lacks router, browser, and Linux support
Global server coverage needs expansion
UNLIMITED ACCESS TO STREAMING SERVICES:Atlas VPN provides reliable, unlimited access to popular streaming services, as well as other geo-fenced content. Comprehensive online protection for an unlimited number of devices is available here. A 30-day money-back guarantee is available.
Read my full review of Atlas VPN.
Atlas VPN Coupon
SAVE 85% 2 years + 3 months free
Get Deal ›
Coupon applied automatically
---
Methodology for Assessing VPNs for Streaming
Users looking for reliable, well-protected access to popular streaming services will quickly discover that not just any VPN service will do a satisfactory job. You'll soon find that not all of them offer the necessary features and abilities.
The critical features of VPN providers that merit consideration include:
Connection speed: Fast connections are a must for an enjoyable streaming experience. Slow connections can lead to long buffering times, pauses in the middle of the action and other irritating issues. My periodic connection speed tests help assure that each VPN included on my lists offer streaming-capable connections.
Streaming access: Reliable access to geo-controlled streaming content is a must for an enjoyable streaming experience. The VPNs on this list offer reliable access to streaming services, including Hulu, Netflix, Amazon Prime Video, Twitch and many others.
Global server network: A larger global server network is an advantage for any online activity that I can think of. This is especially true when it comes to streaming. Also, look for a large number of servers located in a single country, as that helps ensure that a single server won't be overloaded with too many users at once.
Value: A VPN's asking price should be in line with the services it offers. All of the VPNs I include on my lists offer an excellent value.
Ease of use: Easy to use VPN apps allow users to connect quickly and start watching their favorite shows and films. App support should also be available for your favorite devices, browsers, and routers. The VPNs on my lists offer easy-to-use apps for popular devices.
Security and privacy: At the very least, a VPN should provide banking-level encryption, an automatic kill switch and DNS/IP leak protection. Many VPN services also offer additional protections and features. None of the providers on my list save server logs linked to your online activities.
My research does not end here. The list shown above includes only a few of the factors that I mull over during my comprehensive VPN testing methodology. This approach provides a better understanding of the VPNs and their service offerings, allowing me to recommend only VPNs that are a good fit for my readers' needs.
What Streaming Services Can a VPN Access?
Popular video streaming providers that VPNs can access include
and many more.
VPNs are also capable of unblocking audio streaming providers, including Apple Music, Google Play, Pandora, Spotify, and other services too numerous to name.
Concerning streaming platforms, almost all providers offer Windows, Mac, iOS, and Android apps. Many will also provide apps for Android TV and Amazon Fire TV devices.
Gaming platforms that support streaming, like Xbox One and PlayStation 4, don't support VPN apps. But setting up a VPN service on your router, or sharing your computer's VPN-protected internet connection, will cover these devices.
How to Stream With a VPN
Enhancing your online viewing and streaming session with a VPN takes a small number of easy steps:
First, subscribe to a VPN.
Install the VPN's app(s) on your favorite streaming device(s).
Select a VPN server in the same region as the streaming content you'd like to access.
Start your favorite streaming provider's app.
Get comfortable and start streaming!
Is a Free VPN a Good Option For Streaming?
I'll be honest, I'm not a fan of "free" VPNs due to their data caps, connection throttling, and less-than-private "privacy policies." All of that and more make a freebie VPN an especially bad choice for streaming.
Free VPN providers are known to throttle their users' connections, slowing their internet connection. In addition, they also impose monthly data caps. Neither of those "features" is optimal for streaming music and video.
Another sad fact is that many free VPN providers keep their lights on and servers humming by tracking their users' online travels, saving that information, and selling it to advertisers and other interested parties. Many of them also inject unwanted ads and tracking cookies into users' browsing sessions.
So much for the "Private" part of "Virtual Private Network," eh?
Streaming VPN FAQs
What Is the Best Free VPN for Streaming?
Beware of free VPNs. Free VPNs often throttle your download speeds and impose data caps on your connections, both of which are bad news when it comes to streaming. They also make you wait in a queue and sell your private data to third parties, like advertisers. Stay away from free VPNs for your own good.
Do You Need a VPN for Streaming?
Strictly speaking, no, you don't need a VPN for streaming. However, if you want to increase the amount of content you have access to, a VPN can change your IP address to appear to be coming from countries with different streaming providers and different local content.
What Is the Fastest VPN for Streaming?
NordVPN offers the fastest connection speeds of any provider I've ever seen. Watching HD and 4K streams will be a breeze, and if you're a gamer or like to share files, it's also a great choice for those activities, too. Its excellent content-unblocking ability also means you can access all sorts of content from most parts of the world.
Conclusion
Streaming aficionados who want to protect and get the most out of their streaming binges are strongly recommended to subscribe to a Virtual Private Network service.
A VPN provides access to a world of previously unavailable streaming content, and it offers protection from monitoring and tracking of all of your online activities.
NordVPN offers satisfying global server coverage, super-fast connection speeds, top-notch privacy protections, and more. The service offers access to streaming music and video content around the globe while keeping the rest of your activities undercover.
For more information or to purchase a subscription, visit the NordVPN website.