If you're looking to keep your web browsing activities incognito, especially if you're looking to access the dark web, the Tor Browser is one of the best available tools to help you do so.
However, it only provides a single layer of anonymity for your online activities, as it only protects your web browsing activities from exposure—the rest of your online activities are left open for observation.
In this article, I share the information you'll need to make an informed decision about which VPN makes the best privacy-protecting partner for the Tor Browser.
Why Use a VPN With Tor?
Using a Virtual Private Network (VPN) not only adds another layer of protection to your Tor Browser-based activities, but also keeps all of your online activities private, including activities like torrenting files or streaming video from outside your region.
When you pair the Tor Browser with a VPN, you have a dynamic duo, efficiently protecting your privacy.
When considering a VPN for use with Tor, always keep connection speed in mind when doing your research. I assure you that using a slow VPN with the Tor browser will prove totally unsatisfying.
The reason is that, when using the Tor network, your connection is sent through a series of relays that anonymize your activities. This relay process has a tendency to slow down your browsing activities. As a rule, a VPN will also slow your connection speeds.
This makes speed an important consideration when evaluating a VPN for use with Tor—so your connections can be as fast as possible.
When you're online, keep in mind that plenty of third parties would love to be able to monitor your online activities. Hackers, government agencies—even your own ISP and their advertisers —would all love to keep track of you. This makes privacy another essential factor to keep in mind.
WANT TO TRY THE TOP VPN RISK FREE?
NordVPN offers a 30-day money-back trial of its top-rated services, which is available by visiting this page. This gives you a full 30 days to try the features provided by this top-ranked VPN for Tor. NordVPN is the best option for Tor users that want to provide enhanced security for their online travels.
There are no "gotcha" legal terms hidden in NordVPN's no-risk 30-day money-back offer. If you decide that the provider isn't right for you, simply contact the provider's support before the 30-day free trial period ends and you'll receive a full refund. Start your NordVPN trial here.
Best VPNs for Browsing the Web With Tor
After extensive testing, I've found that the following seven VPNs are the best for use with Tor:
I evaluated and ranked my top seven VPNs according to the following criteria:
Compatibility with Tor
Special features for use with Tor are a bonus
Fast connection speeds
No-logs policy
Excellent encryption
Offers anonymous payment methods
Best VPNs for Tor – Summary table
We've compared the most important features for the top VPNs here. Prefer to read the in-depth reviews? Start with NordVPN – our #1 choice for Tor.
No value

NordVPN
Surfshark
ExpressVPN
CyberGhost
Private Internet Access
PrivateVPN
AtlasVPN

Website

NordVPN.com
Surfshark.com
ExpressVPN.com
CyberGhost.com
Private Internet Access.com
PrivateVPN.com
Atlas VPN.com

Ranking for Tor

1

2

3

4

5

6

7

Avg Speed (Mbps)

100+ Mbps

100+ Mbps

100+ Mbps

100+ Mbps

73 Mbps

39 Mbps

100+ Mbps

Popular Sites Unblocked

95%

88%

86%

85%

70%

85%

93%

Simultaneous Connections

6

Unlimited

5

7

Unlimited

10

Unlimited

Devices Supported

Windows, MacOS, iOS, Android, Linux, Smart TVs, Routers

Windows, MacOS, iOS, Android, Linux, Amazon Fire TV

Windows, MacOS, iOS, Android, Linux, Smart TVs, Routers

Windows, MacOS, Linux (command line), iOS, Android, Smart TVs Routers

Windows, MacOS, iOS, Android, Linux, Smart TV's, Routers

Windows, MacOS, iOS, Android, Linux, Amazon Fire TV, Routers

Windows, MacOS, iOS, Android, Linux, Android TV, Amazon Fire TV

Best deal (per month)

$2.99
SAVE up to 69% + 3 months free
$2.21
SAVE 86% + 3 mths free
$6.67
49% off plus 3 months Free!
$2.19
Save 83% 2 years + 2 months free
$2.19
Save 82% on a 2 year plan + 3 months FREE
$2.00
SAVE 85% on the 3 year plan
$1.64
SAVE 86% 2 years + 6 months free
---
Here are the top 7 best VPNs for Tor.
Dec 2023
NordVPN is my #1 pick for use with Tor because of its excellent security and privacy protections, fast connection speeds and affordable price.
The provider offers specialized Onion Over VPN servers that are configured to work closely with the Tor network to protect all of your online activities, not just your web browsing.
NordVPN also offers a Double VPN option to help obfuscate your connection when using the Tor Browser. Be advised that you may see a hefty connection speed hit due to the use of two VPN servers, which the feature requires. However, the provider's connections should still be more than up to anything you throw at it, as their connection speeds are some of the fastest I've ever seen.
The provider's global server network is quite impressive, boasting close to 5,400 servers in 60 countries. NordVPN has moved to a proprietary server model, keeping third-party contractors away from your personal data.
Plus, all servers are 100% run only from RAM, never writing any data to a hard drive. This ensures that all data are completely wiped each time the server is restarted.
NordVPN also offers excellent privacy protections, keeping no logs of any kind and providing kill switch-protected connections that use government-grade AES 256-bit encryption to protect your connection from being tracked. The provider also accepts Bitcoin in return for its fine services.
Native apps are available for Windows, macOS (includes native support for M1 Macs), iOS, Android, Linux, Amazon Fire, and Android TV devices. You can protect your standard browsing sessions too thanks to extensions for the Chrome, Edge, and Firefox browser platforms.
Comprehensive router support is available, and you can connect up to six devices simultaneously.
NordVPN's always-available customer support includes a live chat option, email, a contact form and a searchable support library.
Pros:
Offers Onion Over VPN servers
Double VPN servers
Fast connection speeds
No user logs
Accepts Bitcoin
Cons:
Selecting servers could be more intuitive
BEST VPN FOR TOR:NordVPN provides an excellent value for the money, delivers extraordinarily fast connections and ensures top-notch protections for Tor users. A 30-day money-back guarantee means there's no risk in giving them a try.
Read my full review of NordVPN.
NordVPN Coupon
SAVE up to 69% + 3 months free
Get Deal ›
Coupon applied automatically
Surfshark offers reliable access to Tor, providing an excellent way to keep your browsing totally anonymous. The provider offers its outstanding service at a budget-friendly price.
While the provider doesn't offer any Tor-specific features, it does offer a "MultiHop" server option that routes your internet connection through two VPN servers to double up on your protection and anonymity.
Using Tor will greatly slow down your browsing experience, so it's important to have a provider like Surfshark that provides fast download speeds.
At 3,200+ servers in around 65 countries, Surfshark's global server network is much larger than it was just a few years ago.
Those connections are protected by military-grade 256-bit AES encryption, a kill switch and DNS leak prevention, as well as ad-blocking, malware, tracking and phishing protection. Your privacy is well protected thanks to a no-server-logs policy and a cryptocurrency payment option.
Surfshark offers apps for the macOS (M1 Mac support), Windows, Amazon Fire TV, iOS, Android and Linux device platforms. Chrome and Firefox browser extensions are also available, and the provider is compatible with a large number of router makes and models.
Surfshark allows an unlimited number of simultaneous connections on a single set of login credentials.
If you're visiting the darker corners of the web while using Tor, you'll want to protect your machine and yourself from viruses. Surfshark also offers antivirus protection.
24-hour customer support includes support agent chat, email and a searchable support knowledgebase.
Pros:
Provides reliable protection for Tor sessions
Bargain-basement pricing
Unlimited concurrent connections
Fast, well-protected connections
Cons:
Global server coverage is thin but improving
GREAT VALUE:Surfshark can provide online protection for a large group of Tor users, and it does so at a very affordable price. The provider delivers reliable, fast access to the Onion network, while providing top-notch privacy and online security. A 30-day money-back guarantee makes this a no-risk proposition.
Read my full review of Surfshark.
Surfshark Coupon
SAVE 86% + 3 mths free
Get Deal ›
Coupon applied automatically
ExpressVPN comes in 3rd on my list thanks to its wide global server coverage, including 3,000+ servers in over 90 countries, giving you access to content all over the world.
This provider offers excellent connection speeds, helping to alleviate the slowdown you'll experience when using Tor.
ExpressVPN protects its users' connections using military-grade AES 256-bit encryption and protects their connections from being laid open to prying eyes by using kill-switch protection on their desktop apps. The provider also offers its own Lightway protocol, which is designed for improved performance and protection.
In addition, all ExpressVPN servers are run using ExpressVPN's proprietary "TrustedServer" technology, which runs all servers 100% from RAM, writing no data to physical hard drives. When an ExpressVPN server is rebooted, all data are securely and completely wiped.
This provider is located in the privacy-friendly British Virgin Islands, allowing it to follow a self-imposed no-logs policy, meaning it doesn't record the online activities of its users.
It's true that the service does record some non-identifying information, such as login dates (no times recorded), the server location used, and the amount of data transferred. However, none of this can help authorities identify any of your online activities.
You can also pay for service with Bitcoin.
Apps are available for all of the major device platforms, including Windows, macOS, iOS, Android, Android TV, Amazon Fire, Chromebook, and Linux. Protection is also available for routers, as well as popular browser platforms, including Chrome, Edge and Firefox.
The provider even offers a .onion version of its website to allow users to create a completely anonymous account with the VPN provider by using a throw-away email address and paying with Bitcoin (it also offers a list of .onion sites to get you started).
Pros:
Well-encrypted connections
Extremely fast speeds
Offers .onion site
Keeps no user logs
Cons:
More expensive than other providers
No kill-switch protection on mobile devices
WORLDWIDE COVERAGE:ExpressVPN provides fast, well-protected access to the internet, working hand-in-hand with Tor to provide anonymity and security. The provider's wide global server coverage gives you a chance to try content in many different countries. A 30-day money-back guarantee offers a risk-free way to put the provider's features to the test.
Read my full review of ExpressVPN.
ExpressVPN Coupon
49% off plus 3 months Free!
Get Deal ›
Coupon applied automatically
CyberGhost is an excellent option for the first-time VPN user. The app is simple to use and protects your online sessions well despite its lack of Tor-specific features.
Speedy connections from this provider will help ease your worries about being slowed down too much while using the Tor Browser.
The provider boasts a large global server network, with more than 7,900 servers stationed in 90+ countries.
The provider does an excellent job of protecting your identity online, storing no user logs of any kind and accepting Bitcoin as payment.
Their apps offer excellent kill-switch protection, perfect forward secrecy and strong encryption, protecting your data from the bad actors of the world.
Apps are available for the macOS, Windows, Android, Linux and iOS platforms, and you can connect up to seven devices simultaneously on a single account. Router support is also available.
In addition to quality VPN protection, the provider also offers a password manager, as well as an option to receive alerts when your email address is revealed in a data breach. Windows users will benefit from privacy protection, antivirus and anti-malware protection, and much more.
The provider's around-the-clock support options include live chat, email, a contact form and a large support library.
Pros:
No logs
Accepts Bitcoin
Top-notch security
Easy-to-use apps
Cons:
Missing Tor-specific features
Not many advanced options in apps
GREAT OPTION FOR BEGINNERS:CyberGhost offers simple-to-use apps with one-click protection, good privacy protections and fast connections, all delivered at a low cost. The provider offers a 45-day, no-risk money-back guarantee.
Read my full review of CyberGhost.
CyberGhost Coupon
Save 83% 2 years + 2 months free
Get Deal ›
Coupon applied automatically

Private Internet Access VPN (PIA) provides reliable protection for Tor Browser sessions, while also comprehensively protecting all of your other online activities.
While this provider's download speeds are not as fast as other VPNs on this list, it can easily handle Tor and all of your favorite online activities (depending upon your usual ISP-provided download speeds).
PIA's global server network, which includes 3,300+ servers stationed in 80+ countries around the globe, delivers reliable access to geo-controlled content around the globe.
All PIA connections are protected with government-grade encryption, a kill switch and IP/DNS leak prevention. Also available are ad and tracker blocking, malware protection and malicious-site blocking.
PIA keeps no server logs of any kind on PIA servers. A Bitcoin subscription payment option keeps your payment information incognito when you sign up using a disposable email address.
PIA native app options include offerings for the Windows, Linux, macOS, Android, and iOS device platforms. Browser extensions are also available for the Chrome, Firefox, and Opera platforms. The provider also supports multiple router makes and models.
You can connect up to 10 devices to the company's servers at once.
When you need support or are simply curious about a feature, a live-support chat option, a trouble ticket form and a searchable support library are all waiting for you.
Pros:
Protects Tor browsing activity while protecting other devices
Comprehensive online security and privacy
Up to 10 devices can connect at once
Cons:
No streaming- or downloading-optimized servers
Issues connecting in some restrictive countries
ADDED LAYER OF PROTECTION FOR TOR:Private Internet Access provides comprehensive online protection for most connected devices. The provider's large global server network has you covered in most areas of the world. A 30-day money-back guarantee is available.
Read my full review of Private Internet Access.
Private Internet Access Coupon
Save 82% on a 2 year plan + 3 months FREE
Get Deal ›
Coupon applied automatically
PrivateVPN is a VPN provider that many of you might not be familiar with, as they appeared on the scene just recently.
The provider's global server network doesn't compare well to the competitors on this list, with only 200+ servers spread thinly among 60+ countries. However, unless the servers get overloaded, they should be sufficient for many users' needs.
The provider delivers fast, well-protected connections for Tor and any of your other favorite online activities.
While the provider doesn't offer special Tor support right out of the box, it does provide helpful information on how to connect to its OpenVPN servers over Tor. This allows users to connect to websites that don't normally allow connecting via the Tor Browser, as it hides the use of the browser.
Online security offerings include government-level encryption, IP/DNS leak prevention, and a kill switch. The provider's Stealth VPN feature hides your VPN activity by disguising it as normal browser traffic.
PrivateVPN keeps no logs whatsoever connected to their customers' online travels and accepts Bitcoin as payment for its services. Privacy high-fives all around.
Native app support is available for the iOS, Android, Windows, and macOS platforms. While no browser extension support is available, the provider does work with select routers. Up to six devices can connect to PrivateVPN servers concurrently.
Pros:
Fast connection speeds
Excellent privacy protections
VPN-Over-Tor support
Cons:
Global server coverage is lacking
Only supplies apps for four platforms
FLEXIBLE AND REASONABLY PRICED:PrivateVPN users can have up to six devices connected simultaneously, enjoy fast connections and top-notch privacy, and take advantage of a 30-day money-back guarantee.
Read my full review of PrivateVPN.
PrivateVPN Coupon
SAVE 85% on the 3 year plan
Get Deal ›
Coupon applied automatically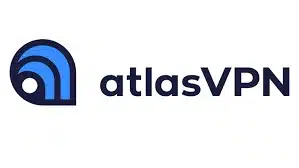 Atlas VPN provides reliable protection for your Tor browsing, while providing impressively fast connections.
Atlas VPN's connection speeds are impressive, easily handling your favorite online activities. No data cap or throttling policies to be found here.
The Atlas global server network includes 750+ servers located in over 42 countries. While that certainly isn't a huge network, it will likely be sufficient for most users' needs.
Atlas VPN connections are protected with banking-level encryption, a kill switch, and other security and privacy protections. The provider's proprietary Safebrowse and Safebrowse Plus protections block malicious websites and ads.
A strict no-server-logs policy prevents anyone from having access to records of your online travels, because no logs are ever saved. Atlas VPN's cryptocurrency payment options keep your payment information private when used with a disposable email address.
Native support from this provider includes native options for the macOS, Windows, Android, Android TV, Amazon Fire TV and iOS device platforms. Linux, router and browser extension support are not available, but the company says they are in development.
There is no limit to the number of devices that can simultaneously connect to the provider's global server network.
Customer support offerings are made up of a (subscriber-only) live chat option, email, a contact form and a support database.
Pros:
Reliable Tor protection
Comprehensive online protection
Fast download speeds
Cons:
Lacks Linux and router support
Doesn't offer browser extensions
UNLIMITED VPN PROTECTION FOR TOR:Atlas VPN's reliable online security and privacy protection is available for most popular Tor-capable devices. While the provider lacks native support for Linux, routers and browsers, the features are in development. A 30-day money-back guarantee is available.
Atlas VPN Coupon
SAVE 86% 2 years + 6 months free
Get Deal ›
Coupon applied automatically
Methodology for Assessing VPNs for Tor
If you're using Tor to keep your browsing incognito, online privacy and security are likely your top concerns. This makes the VPN that you use to protect your Tor Browser activities an important consideration.
These are the most important features to consider when considering a VPN for use with Tor:
Security and Privacy: Your online security and privacy are arguably the most important factors when you're using Tor. Any VPN worth considering should offer, at minimum, banking-grade encryption, a kill switch, and DNS and IP leak protection. Also, VPNs should never save any type of server logs recording to your online travels. NordVPN offers all of the above and more.
Speed: While users mostly use Tor for ultra-private web browsing, they can also use it to view video, images, audio and other types of content. Browsing with Tor is much slower than with a normal browser like Chrome due to its routing a connection through multiple anonymous relays. This makes a VPN's connection speeds an important factor to consider. NordVPN, my top VPN for Tor, delivers fast connection speeds.
Server Network: It's important to research a VPN provider's presence in countries around the globe. This will allow you to route your initial Tor connection through a country on the other side of the globe, increasing your anonymity. A large number of servers around the globe and in a specific location is also important, as that means a single server won't be overloaded with users, maintaining a high level of performance.
Value: You can calculate a VPN's value by carefully weighing its list of features against its asking price. If a VPN service doesn't offer a high level of features and functionality for a reasonable price, walk away. NordVPN offers a high level of service for its reasonable asking price.
Ease of Use: Even though a VPN should be powerful, it doesn't mean it should be complicated to use. Also, Tor is available on multiple connected devices, so the more devices a VPN supports, the better. NordVPN offers a variety of easy-to-use apps for most popular devices.
My extensive research doesn't end with the features listed above. The factors above are just a small bit of my comprehensive VPN testing methodology. My data-driven approach allows me to better understand the services that the VPNs I review offer, so I can recommend only those that are a good fit for my readers' needs.
Don't Use These VPNs with Tor!
If you're using Tor, then you're concerned about keeping your online browsing activities undercover. Surprisingly, there are VPN providers that don't have your privacy in mind.
Hide My Ass!
United Kingdom-based Hide My Ass! is subject to U.K. laws that require VPN providers to keep logs. It's known to have turned over user logs to authorities at least once, leading to the arrest of one of its users. Not much privacy or anonymity to be found here, folks.
PureVPN
Despite a claim that it's a "no-logs" VPN provider, authorities used PureVPN's supposedly non-existent logs to track and arrest a man accused of cyberstalking an ex-roommate.
Can I Use a Free VPN with Tor?
While it's technically possible to use a free VPN with Tor, I strongly urge you not to do so.
Free VPNs often have privacy policies that are lacking. They keep logs of their users' online travels, sometimes selling that information to advertisers and other interested parties. (Hey, they have to make money somehow, right?)
Also, free VPNs often make users wait in a queue before allowing them to connect to a VPN server, and many free providers have data or bandwidth caps.
While a slower connection is always a concern, it's especially critical when using a VPN with Tor, which slows things down by itself.
Free VPNs have also been known to inject ads and tracking cookies into their users' browsing sessions. Plus, these providers usually have fewer servers and IP allocations, making it easier for users to be traced.
All of the above simply makes it a horrible idea to attempt to use a free VPN with Tor.
Differences Between Tor Over VPN vs. VPN Over Tor
You may have noticed that earlier in this article I've mentioned both "Tor Over VPN" and "VPN Over Tor." Are those the same thing? How are they different? Let's take a look.
Tor Over VPN
Tor Over VPN is when you first connect to your VPN and then browse the internet in the Tor Browser.
This means your internet traffic is first encrypted through your VPN, protecting it from the observation of outside parties.
The first Tor relay can't detect your real IP address. The Tor network relays then further obfuscate your true location by relaying your connection through several locations.
Pros:
Keeps your ISP from detecting your use of the Tor Browser
Opens access to .onion websites
Allows use of regular browser for other types of browsing
Blocks your real IP address from the Tor relay network
Cons:
Some websites don't accept traffic from Tor networks
VPN has access to your actual IP address
VPN Over Tor
VPN Over Tor consists of first connecting to the Tor network and then connecting to your VPN.
Whereas Tor Over VPN consists of simply connecting to your VPN and then using the Tor Browser, using VPN Over Tor requires you to manually set up a few things before use.
Only a few VPN providers offer this option, with PrivateVPN being the only one that comes to mind and the only provider on this top six list that does so.
Pros:
Blocks both your ISP and VPN from seeing your traffic
Provides access to websites that block Tor traffic
Cuts down on risk from improperly-configured Tor exit nodes
Cons:
ISPs can detect Tor usage
Requires manual setup; not recommended for beginners
No access to .onion websites
The entry port for a Tor relay network can detect your real IP address
Routes all of your internet traffic through Tor, slowing everything down
Tor VPN FAQs
What Is the Best Free VPN for Tor?
There is no such thing as the best free VPN for Tor. Never trust a free VPN with your privacy, especially when using the Tor Browser. Free VPNs make money by selling your online usage information to advertisers and other nosy parties.
Why Should I Use a VPN for Tor?
When you use Tor, your traffic is encrypted and routed through several anonymous nodes, run by volunteers. Whenever an info request is made, the route the connection takes is changed, making it nearly impossible to trace the user. 
However, Tor entry and exit nodes are well documented, so both your Internet Service Provider and the destination server can easily find out if you're using Tor.
A VPN encrypts all of your traffic. By using a VPN to access Tor, you prevent anyone from detecting that you are using Tor, as your connection is encrypted from end to end.
Can my Tor Usage Be Tracked?
While Tor has its vulnerabilities and is not totally immune from attacks, such attacks are targeted and can be costly, meaning most Tor users need not worry about being tracked. Using a VPN and practicing common sense (like not using your real email address to log in to a site), should be sufficient for most users' needs.
Should I Use the Tor Browser for All of My Internet Browsing?
While you can use Tor for all of your browsing needs, it's likely to be a less than satisfactory experience. You see, many websites will block Tor exit nodes out of hand. Plus, Tor's script blocking and cookie deletion make some websites nearly non-functional. Last but not least, since a Tor browser connection goes through a series of nodes, it greatly slows your online experience.
Can I Use Tor on My iOS or Android Device?
There is an official first-party Tor Browser app available for Android devices in the Google Play Store. As for iOS, while there isn't an official Tor Browser available in the App Store, there is a third-party option called Onion Browser, which is an open-source browser endorsed by the Tor Project.