At a Glance
If you have internet access and are a fan of movies and television, chances are good that you have a Netflix membership. Chances are also good that the content you have access to in your country may be much less than what a viewer in another country may be able to watch.
For example, if you're located in the United States, Netflix currently makes 3,700+ movies and 1,900+ television series available in its stateside digital library. However, residents of Mexico have only 3,000+ films and 1,700+ series to choose from.
Normally, those visiting Mexico would not be able to access U.S. Netflix content. However, there are ways to remedy this. One way is to use a VPN to make it appear that you're still inside U.S. borders, which allows access to the U.S. content treasure trove. While many VPN providers no longer offer access to Netflix content in the U.S., there are still VPN services that continue to fight the good fight.
The Easy Way to Access U.S. Netflix in Mexico...
​​You can still view the U.S. Netflix library while visiting Mexico. All you need is a VPN, ​but not all VPNs will work.
I've tested a lot of VPNs, and I find NordVPN ​​​to be the most reliable for access to Netflix USA and many other countries.
​​It's extremely fast as well, so you can binge in HD and UHD without buffering.
NordVPN​ has a 30-day money-back guarantee, so you can try ​it risk-free.
How to View the American Netflix Library From Mexico
If you're a regular visitor to my website, you'll be familiar with my favorite method of accessing any type of geographical content. A Virtual Private Network (VPN) almost always does the job, and U.S.-based Netflix content is no exception to this "rule."
A VPN allows users in one location to make it seem as if they are connecting to the internet from another location. That location can be another town or even another country. By using this VPN feature, a user can gain access to video, audio, and gaming content that might normally be unavailable in their area.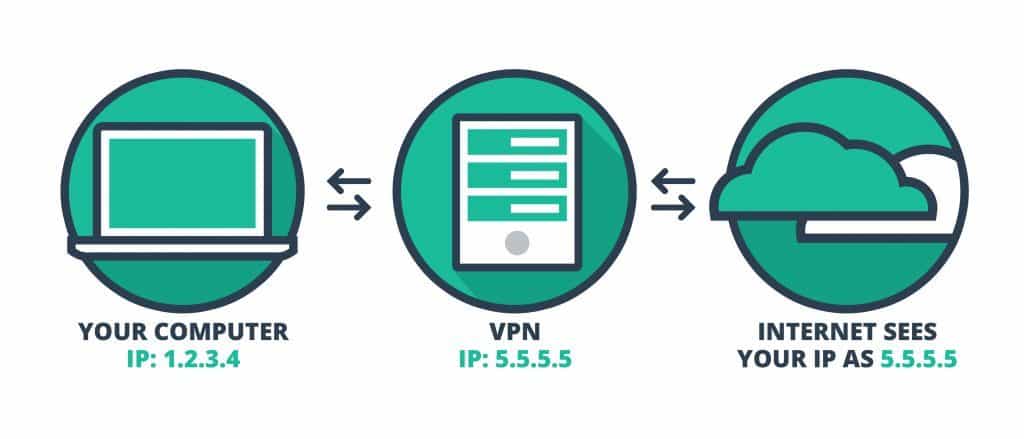 While it would be a truly great thing if every Netflix customer anywhere around the world had access to the entire Netflix library of content, that's not going to happen anytime soon.
Netflix's contracts with content suppliers, such as movie and television studios, specify which countries are allowed to view the content via the streaming provider. If Netflix didn't restrict content on a country-by-country basis, it would face financial and legal penalties.
When a user in Mexico uses a VPN server that is located in the United States to connect to Netflix, the streaming provider sees the connection is coming from an IP address located in the U.S. and allows the user to view the U.S.-only content.
For many years, this method of accessing United States-only Netflix content worked great, as almost any VPN provider that had servers stationed in the U.S. could offer you access to U.S. content. However, that all began to change in early 2016 when Netflix announced it was bowing to pressure from its content providers and would begin actively banning VPN users from accessing the service.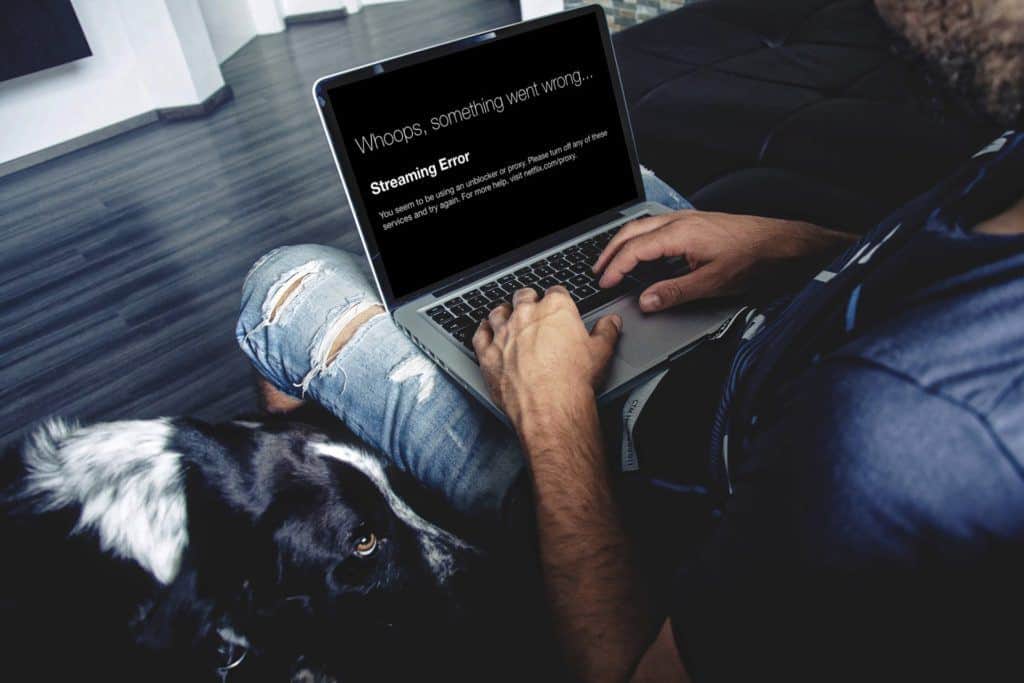 From that time on, when Netflix would discover that a certain IP address that customers were using to access the service belonged to a VPN, they would blacklist the IP from accessing the Netflix servers. The affected VPN provider would set up new IP addresses, which would allow access for a while, but Netflix would eventually discover and blacklist them once again.
Many VPN providers then began falling by the wayside when it came to Netflix VPN support, as they were simply unable or unwilling to continue the IP-based game of cat-and-mouse they were playing with the streaming provider.
However, some VPN providers, including the one I'm about to tell you about, are continuing to fight the good fight, unafraid to continue the virtual chess game to this day.
WANT TO TRY THE TOP VPN RISK FREE?
A no-risk 30-day trial of NordVPN is available if you sign up at this page. You'll have total access to the top VPN for watching American Netflix in Mexico for 30 days—making the provider a great option if you'll be visiting for a short while and don't want to miss out on your favorite American Netflix content.
There are no catches or gotchas with this offer. You simply contact NordVPN support before your 30-day trial period expires and you'll get a full refund. Start your NordVPN trial here.
How a VPN Works
In addition to making it look as if you are connecting to the internet from a location other than your actual one, a VPN also provides other benefits. When considering a VPN to access U.S. Netflix content, also keep in mind that you'll likely find other uses for your VPN connection.
A VPN encases your internet connection in a layer of encryption. This hides your online activities and personal information from the prying eyes of crooks, the government, and even your own Internet Service Provider (ISP).
This encrypted protection makes a VPN an excellent tool for protecting your connection when you're using an open WiFi hotspot, such as those found at coffee shops, stores, hotels, and other locations.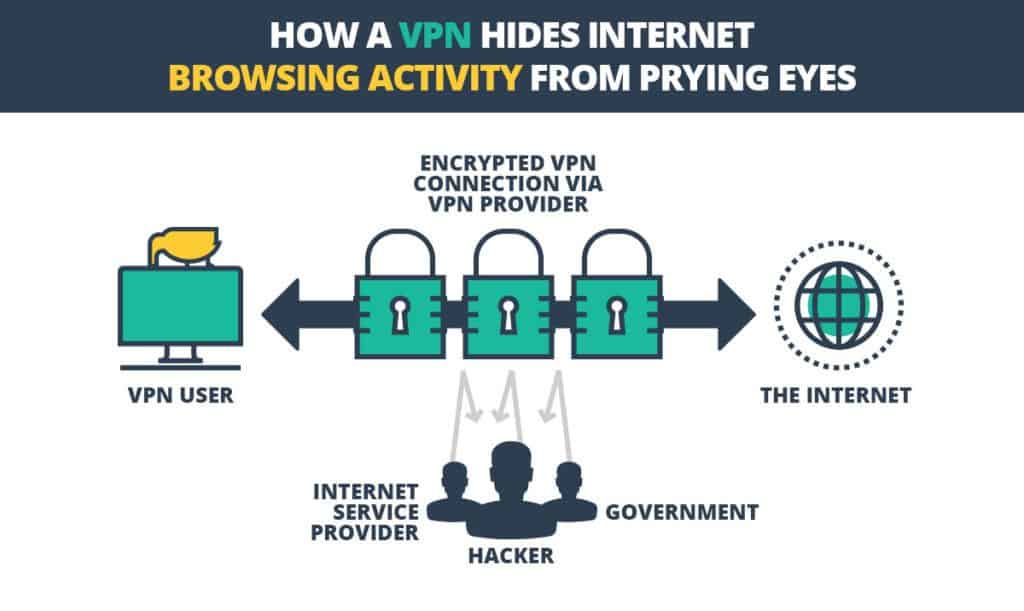 Methodology for Assessing a VPN for Viewing U.S. Netflix
While most VPN service providers offer servers in the United States, that doesn't mean they're capable of accessing Netflix, or of offering an optimal streaming experience. You have to be careful about which VPN you ultimately invest in.
These are the most critical metrics for assessing a VPN for viewing U.S. Netflix:
Speed: It's always important to consider a VPN's connection speeds, especially when it comes to streaming video, since you don't want to deal with a low resolution or long buffering times. NordVPN, my recommended VPN for streaming U.S. Netflix, offers considerably fast speeds.
Streaming: If you're into Netflix, you're also likely into other video streaming services. You'll want a VPN that will offer the ability to unblock many services, and offer an excellent experience while doing so. NordVPN offers reliable access to streaming services such as Hulu, Disney+, Amazon Prime Video, and more.
Server network: Of course, it's important to check to make sure that your VPN offers servers in the U.S. But it's also a good idea to check that it has servers around the world, too, as this means you can access Netflix, or other streamers, in other countries as well. A large number of servers is also a boon, as that means no single server will be overloaded with users, equaling faster speeds.
Value: Your chosen VPN should offer good value. You shouldn't be overcharged for a service, especially when it doesn't offer the features and functionality you need. NordVPN is a reasonably-priced provider that offers much in return for your money.
Ease of use: A VPN's app should not be complicated to use, as you don't want to waste time fiddling with it in order to get access to U.S. Netflix. Plus, having apps for your preferred streaming platform is important to look into. NordVPN offers easy-to-use apps for a variety of device platforms.
Security and privacy: Digital security and privacy are important, even when you just want to stream. You're always in danger when using the internet, so it's essential to protect yourself. A VPN should offer, at least, banking-level encryption, an automatic kill switch, and DNS/IP leak protection. In addition, the VPN should not save logs of your online activities. NordVPN fits this description.
My research doesn't end there. The factors listed above are just a small part of my comprehensive VPN testing methodology. I take a data-driven approach, as it helps me to better understand the providers and their services, allowing me to recommend only those VPNs that are a good fit for your specific needs.
What Is the Best VPN for Viewing U.S. Netflix Content?
As I mentioned above, while there are still a good number of VPN providers who are continuing to claim they offer access to Netflix, the number seemingly grows smaller every day. However, there is one VPN service that continues to keep U.S. Netflix access in play for its users traveling or residing outside the United States.
NordVPN offers a speedy, safe, and reliable VPN, which provides excellent all-around protection, fast connections, tip-top device support, and customer support. (Full review available here.)
Connection Speed
When you're in the mood for a Netflix binge, you don't want to have to wait forever for your video stream to buffer before you begin viewing.
NordVPN provides protected connection speeds measuring in as one of the fastest VPN providers I've tested. HD and UHD content starts with little, if any, wait. (Your mileage may differ depending on the speed of your regular internet connection.)
​Multi-Platform Support
Netflix is available on the majority of all popular desktop and mobile computing devices, as well as most major set-top streaming and gaming console platforms. NordVPN has these platforms covered (and then some).
The VPN provider offers native apps for the macOS (with native M1/M2 Mac support), Windows, Linux, iOS, Amazon Fire, Android TV, and Android platforms. For those who prefer to do their Netflix binging through a web browser, extensions are available for the Chrome, Edge, and Firefox browser platforms.
There are no VPN apps available yet for Playstation 3 or 4, Xbox 360 or One, Apple TV, or Roku devices. However, thanks to NordVPN's SmartDNS service, you can view international streaming content on these devices. (Be warned, though: the service doesn't encrypt your connection as the VPN service does.)
While the provider allows you to log in on six of your devices at once using a single login, you can protect every connected device in your home or small business by setting up your wireless router to use NordVPN. If you don't have a do-it-yourself bone in your entire body, you can also visit FlashRouters.com, where you can pick up a pre-configured router.
​Customer Support
In a perfect world, our VPN connections would always work, Netflix would never blacklist another IP address, and you'd never have a billing issue. However, it's more than likely that sometime in the near future you'll need to contact your VPN provider's customer support crew about some issue or another.
NordVPN provides customer support that ranks second to none. Three forms of support are available from the provider, including around-the-clock live chat, email support, and an easy-to-search support library. I always receive prompt and knowledgeable replies to my inquiries, and the support library is a great resource when I'm feeling anti-social.
​Global Server Coverage
While NordVPN is a top-notch way to unlock U.S.-based Netflix content, I should mention that the provider does an excellent job of providing access to all types of geographically-controlled content thanks to its comprehensive global server coverage.
NordVPN has over 5,600 servers located in close to 60 countries around the globe. This provides access to international streaming content, including from Netflix. If that streaming audio or video, or gaming, server is somewhere in the free world, chances are good that NordVPN can help you access it.
Security and Privacy
NordVPN provides top-notch protection for all of your online activities. Banking-grade encryption, a kill switch, and IP/DNS leak prevention all team up to keep your online travels incognito.
Your privacy is also well-protected, thanks to NordVPN's no server logs policy, as well as a cryptocurrency subscription payment option.
The provider's owned-and-operated servers keep third-party workers away from your personal data. Plus, all NordVPN servers are run 100% from volatile RAM, meaning no data is ever written to a physical drive. This means all data is securely wiped when a server is restarted or shut down.
Additional Available Services
The provider's "Complete" level of service provides not only excellent VPN protection but also additional services. These services include malware protection, a password manager, tracker and ad blocking, dark web monitoring, and more.
​Pricing
NordVPN is an extremely reasonably-priced provider. It offers its high-quality service for a surprisingly low price.
¿Quién tiene acceso al contenido de Netflix de Estados Unidos? ¡ tú sí!
By making use of VPN providers like NordVPN, Mexico-based Netflix viewers can gain access to the much larger United States content library.
NordVPN offers an easy way to access Netflix's U.S.-only content, while also protecting their users' other online activities and valuable personal data from the prying eyes of others.
The provider's fast connection speeds, excellent global server coverage, and wide-ranging multi-platform support mean NordVPN users will continue to appreciate the service for a long time to come.
About Netflix
Netflix is a United States-based entertainment firm that Reed Hastings and Marc Randolph founded in August 1997. The company specializes in streaming video-on-demand content and DVD/Blu-Ray rentals by mail.
While the company's business was originally all rental-by-mail, their streaming business has, over the years, become the main source of revenue for the firm.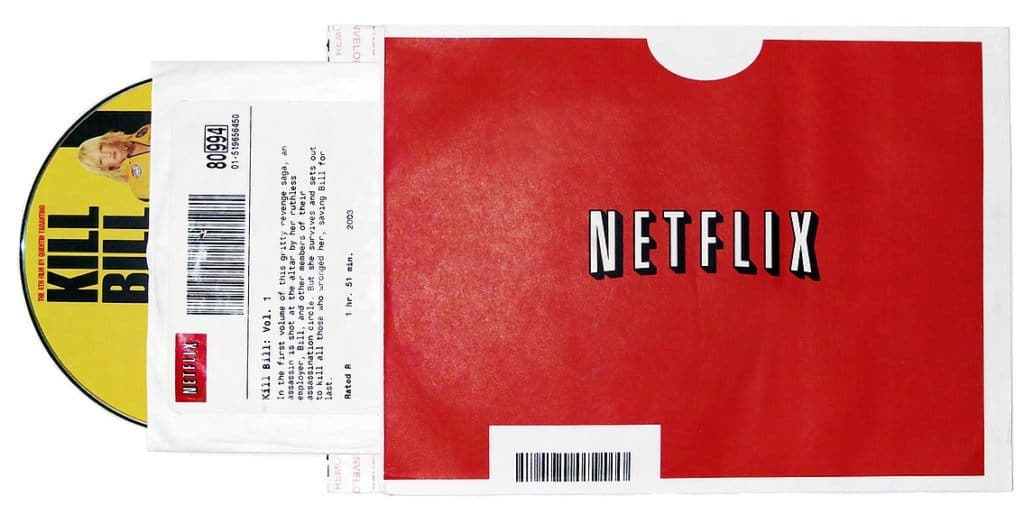 As of Q3 2022, Netflix's worldwide subscriber numbers were 223.09 million, including 73.39 million in the United States and Canada. Netflix has subscribers in 190 countries around the globe. The company brought in $29.698 billion USD in revenue in 2021 and currently employs over 15,200 employees worldwide.
While Netflix originally only streamed content produced by movie and television studios intended for general release, in recent years, Netflix has begun to produce more and more "Netflix Original" content that's produced, co-produced, and distributed exclusively by the streaming service.
Netflix Original content includes such popular series as "Longmire," "Big Mouth," Stranger Things," "The Movies That Made Us," and many more. The service has also financed and produced a number of Netflix Original movies, including "The Wonder," "Capturing the Killer Nurse," Enola Holmes 2," and numerous other movies.
Watch American Netflix in Mexico FAQs
How Big Are the Netflix U.S. and Netflix Mexico Content Libraries?
As you may already know, the content available in the Netflix library varies around the globe, and the U.S. and Mexico Netflix libraries are no exception. Current estimates put the U.S. Netflix library at somewhere around 5,750 selections, while the Mexican Netflix library is slightly less impressive, with around 3,000 selections.
What Is the Best Free VPN to Watch U.S. Netflix From Mexico?
There really isn't a good free VPN to use for Netflix, much less a "best" free VPN. Free VPNs put limits on your usage via daily or monthly data caps. They also heavily throttle their users' connections, making free VPNs a lousy option for viewing U.S. Netflix content.
Is it Legal to Watch American Netflix From Mexico?
Yes, it is legal to watch American Netflix from Mexico. However, you will need a Virtual Private Network (VPN) in order to do so.
A VPN allows you to mask your IP address and appear as if you are located in the United States. This means that you can access American Netflix even though you are physically located in Mexico.
Will a Real IP Address From America Give Me Access to U.S. Netflix?
A real IP address from America may give you access to U.S. Netflix, but it's not guaranteed. A VPN, or virtual private network, can provide you with a more reliable and consistent connection to American servers. This is because a VPN encrypts your traffic and routes it through a server in another country. By connecting to a server in the United States, you can unblock American Netflix from anywhere in the world, including Mexico.
Does the American Netflix Have Subtitles in Spanish?
Yes, the American Netflix has subtitles in Spanish. This is a great feature for those who want to watch their favorite shows and movies in Spanish, or for those who simply want to improve their Spanish skills. In fact most shows and movies on the US version of Netflix not only have Spanish subtitles but also dubbed in Latin America Spanish.
Does the American Netflix Have Movies and TV Shows in the Spanish Language?
Yes, American Netflix has movies and TV episodes in Spanish, or that are dubbed in Spanish. These movies and shows include "The Secret of the Greco Family," "El Chapo," "Control Z," and many other movies and TV shows.
Which Countries Have Versions of Netflix?
Netflix comes very close to being available around the globe. Currently, the streaming service is available everywhere except China, Crimea, Syria, and North Korea. Keep in mind, Netflix limits the availability of much of its content
Do I Need to Use a U.S. Payment Method for U.S. Netflix?
One of the ways Netflix controls access to its content is to require payment in the local currency. That means your payment source must be in U.S. dollars. Luckily, you can buy Netflix gift cards loaded with U.S. dollars to pay for your U.S. subscription. They are available online or you can buy one in U.S. stores.