It's the weekend. YAY! But it's snowing. NO!
It sounds like it's a great time to finally binge both seasons of Stranger Things. Grab a beverage, take a seat in your easy chair with your favorite streaming device, start up the Buffered VPN app, load Netflix and tap "Play."
Crap, Netflix has turned their VPN blocking up to "Eleven."
More and more, VPN users are finding their favorite VPN provider can no longer reliably access geographically-blocked Netflix content from other regions.
Buffered was a reliable way to access Netflix's long list of content from outside a country's borders. But lately, it lacks the Netflix unblocking capacity that some other providers can offer.
So, if you're a Buffered user, what are your options?
Buffered not working with Netflix? Try this...
Switch to ExpressVPN ​​(which I think is the best VPN provider for unblocking Netflix).
​I've tested a lot of VPNs and I​ find Express reliably works ​to unblock Netflix US, UK, AUS, CA, FR, IT, JP, DE, and others. ​It's really fast as well so you can binge in HD without the buffering.
​ExpressVPN​ has a 30-day money-back guarantee so you can try ​it risk-free.
Why Netflix Blocks a VPN Provider
Netflix really isn't evil. It just seems that way when you find that they've blocked your favorite Buffered VPN server (again). What it comes down to is that the streaming service is required to block any attempts to access content from outside of licensed viewing regions.
Content licensing in the entertainment industry basically ignores the worldwide spread of the web and is instead based on geographical licenses, restricting access to a particular area. That means your favorite Warner Brothers movie or The CW Network TV series might not be available depending on where you're trying to access it from.
Netflix is pretty darned good at discovering when users are employing a VPN server-provided IP address to access their content from outside of the licensed area. They're also good at blacklisting those IP addresses.
Netflix's blocking skills have led many VPN providers to drop support for opening up international Netflix access. Sure, some providers are hanging in there, but many of those providers are slow to react when customers report that their favorite VPN server can no longer access Netflix.
The Best Alternative When Buffered VPN Fails
Have you ever played Checkers and made a move to jump and take two of your opponent's checkers, only to have them jump and take 3 of yours, plus you then have to crown their piece? No? Maybe I'm just a lousy Checkers player.
Anyway, that's kind of what is going on between VPN providers and Netflix.
Here's how it works. Netflix notices a large number of subscribers connecting to the streaming service through a single IP address. This tips them off to the fact that these viewers are using a VPN to access the content. So, as a preventative measure, Netflix blacklists that IP. No more access from that VPN server!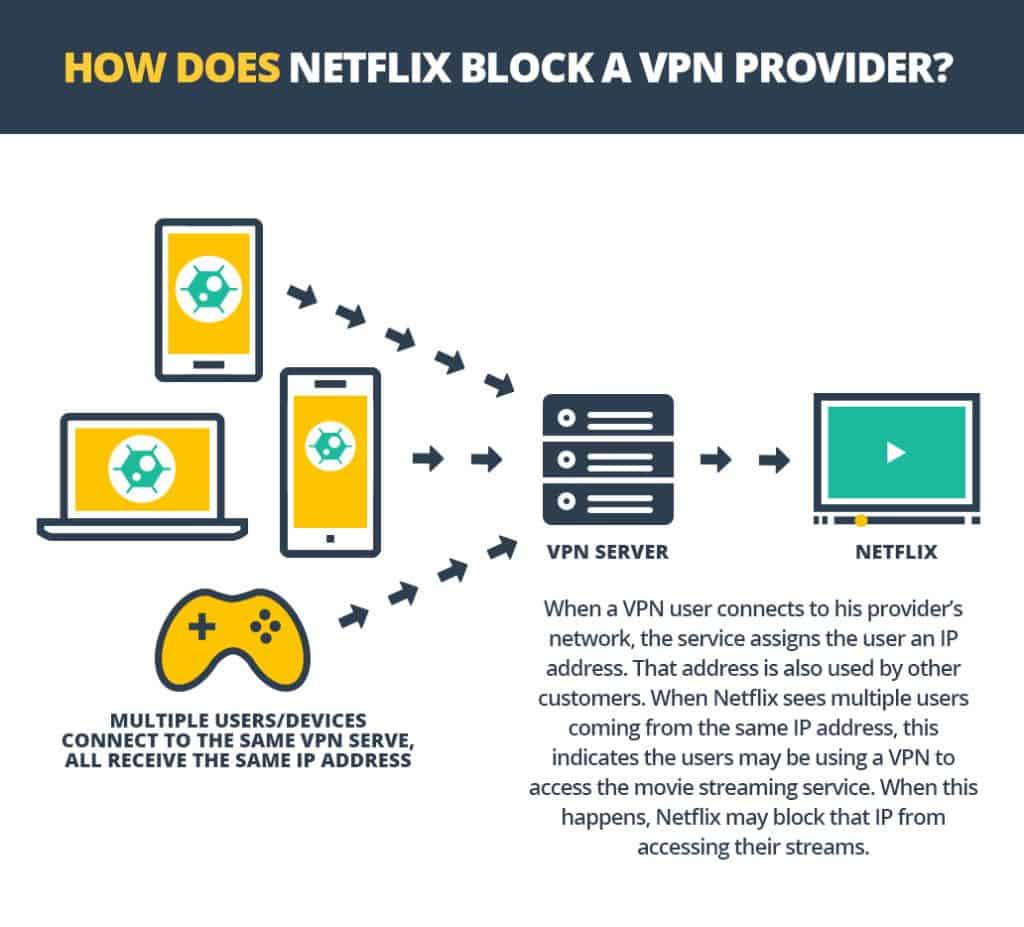 Users realize they can no longer access Netflix via their usual server and complain to the VPN service. Ideally, the VPN would respond promptly, adding new servers and fresh IP addresses. This again opens up access to the streaming service – at least until Netflix notices the new traffic from the new IP address and blacklists that address as well.
This happens often enough that many providers have just given up and dropped their access to the streaming giant.
If you find your VPN provider gets blacklisted by Netflix quite a bit and is less than responsive in taking action to resolve said blocks, it's time to find a better provider. I've found that the best one is ExpressVPN.
Jul 2022 unblocks US NetflixTested
Jul 2022
Using ExpressVPN is arguably the best way to ensure you'll have reliable access to Netflix. The provider does an excellent job of keeping up when the streaming service attempts to lock them out of their content.
In addition to Netflix, ExpressVPN also offers reliable access to a large number of other streaming services. Any time I've found myself unable to reach a streaming service, I've always been able to quickly find an alternative server that allows access.
The VPN service also offers helpful FAQs, handy tricks and tips, and links to browser plugins, all intended to optimize your Netflix streaming sessions.
Other admirable features offered by ExpressVPN include 24/7 customer support, fast connections, top-notch app support, widespread global server coverage, and a 30-day money-back guarantee. (For a full review of ExpressVPN, click here.)
ExpressVPN Coupon
Special Offer - get 3 months extra FREE
Get Deal ›
Coupon applied automatically
Fast Connection Speeds
ExpressVPN provides more than enough bandwidth for your high-definition streaming needs. The provider even makes it easy to optimize your VPN connection thanks to the speed test included in the service's apps, which displays the fastest available servers.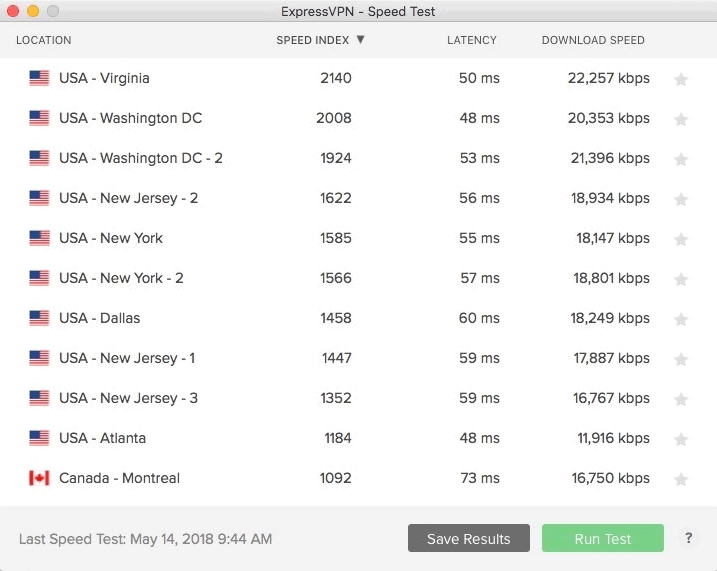 ExpressVPN's connections usually come in at around 80% as fast as my unprotected, ISP-only speeds. Depending on your usual download speeds, that should be more than enough bandwidth to match Netflix's recommended connection speeds.
App Support
No matter which device you enjoy Netflix on, there's an excellent chance that ExpressVPN has an app to keep your streaming undercover. App support for all major platforms is available.
Pricing
The going rate for ExpressVPN's fine services is $8.32 per month (payable annually at $99.95). That's a fine return on investment, considering the top-notch services you receive in return.
Don't worry, the company doesn't blow all that money on Christmas lights to communicate with their missing son. Instead, they re-invest a fair amount of that money back into their services.
If you don't like committing for a year, you can always opt for the $12.95 month-to-month plan. Either way, you're covered by the ExpressVPN 30-day money-back guarantee.
Customer Support
No matter the issue, you'll find ExpressVPN's customer support folk are responsive and ready to help. 24/7 live support chat is always available.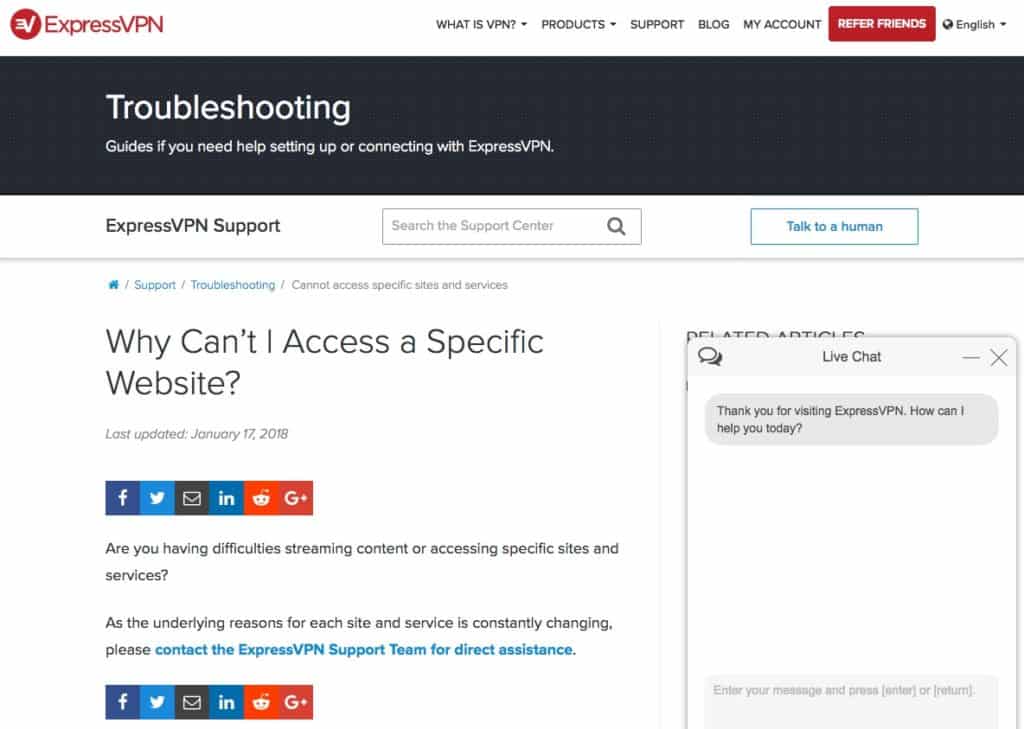 I've found that the provider responds promptly when informed of blocked servers, quickly adding new servers and IP addresses.
Global Server Coverage
No matter where you roam (well, maybe not The Upside Down), you'll likely find unfettered access to Netflix thanks to the provider's over 3,000 servers, scattered well among 94 countries.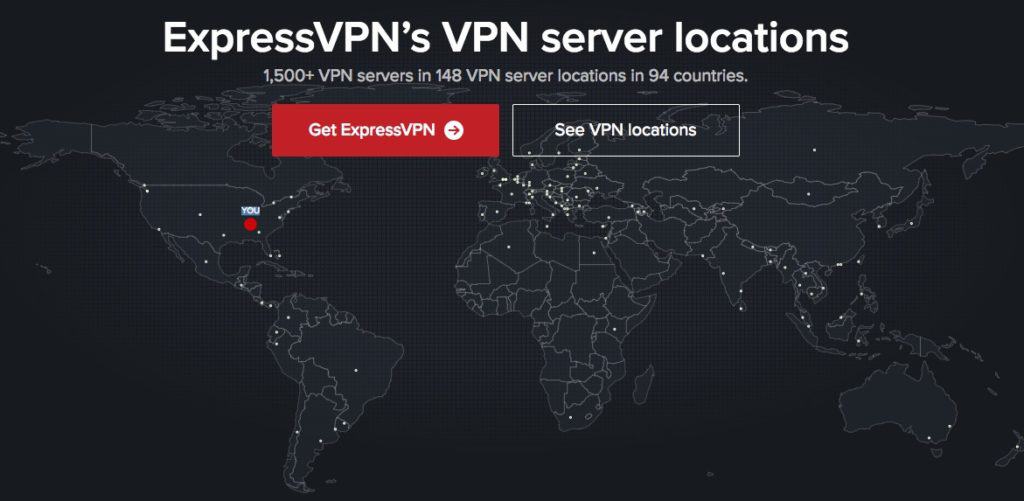 Privacy
No worries on the privacy front when you opt for ExpressVPN, as the provider is located in the privacy-friendly British Virgin Islands. The BVI has no data retention requirements that apply to VPNs, so this provider keeps no logs of any kind connected to your online antics.
Bitcoin users can make good use of the cryptocurrency's anonymity features to keep their subscription payment information under wraps.
In Closing
When Buffered VPN can't access your favorite Netflix shows or films, opt for a better way. When it comes to VPN services, I have one word for you: "ExpressVPN." (Or is that two words?)
ExpressVPN keeps its customers' streaming options wide open, offering responsive customer support, new IP addresses when needed, plenty of bandwidth for streaming, top-notch privacy protections, and much more.
ExpressVPN Coupon
Special Offer - get 3 months extra FREE
Get Deal ›
Coupon applied automatically