YouTube is a video sharing service that allows you to upload, share, view and rate videos. Based in the United States, the video streaming site is currently the second-most-popular website in the world, second only to parent company Google's own search site.
Sadly, not all of the YouTube content you might enjoy while in the U.S. is available in the U.K. or other countries (and vice-versa). Your local government may even block YouTube completely. (China, Iran, Pakistan, Syria, Turkmenistan and many other countries have been known to block the streaming service.)
Why is YouTube Content Blocked?
Blocking of YouTube content occurs due to a number of reasons, depending upon the country, including:
Content may ignite social or political unrest
Content criticizes a particular country's ruler or government
Content criticizes religion or religious leaders
Content violates copyright or intellectual property protection laws
Content violates hate speech ethics or morality-based laws
Content violates national security legislation
You may also find that your school or employer may block YouTube due to the site's high use of bandwidth, as well as the odd notion that students and workers should concentrate on their work, not the latest Avengers trailer.
Luckily, a Virtual Private Network (VPN) opens access to YouTube content in other countries by temporarily assigning your device a new IP address, making it appear as if you are located in another country.
A VPN's encryption also helps you to access YouTube even if your school or employer blocks YouTube access on their network.
In this article, I'll tell you about the 7 best VPNs for use with YouTube.
I'll tell you how well each VPN performs when attempting to open access to YouTube content in other countries, and the connection speeds that each VPN service provides. I'll also take a look at the other features a VPN provides to protect your online activities from prying eyes.
How to Watch YouTube Using a VPN
To use a VPN to access YouTube content in another country, do the following:
Subscribe to a YouTube-capable VPN provider. (NordVPN is my VPN of choice.)
Install the provider's VPN app(s) on your device(s).
Log into the VPN service.
Select a server in the country where your desired YouTube content is available.
Load the YouTube website or app and start viewing!
Best VPNs for YouTube
I've performed extensive tests, and the following VPNs have proven to be the best VPNs available for viewing YouTube content in other countries.
If you'd rather start viewing YouTube instead of reading, here's the TL;DR run-through:
As we take a look at our top  VPNs, you'll find that each provider has its own particular set of strengths and weaknesses. When considering which VPNs are best suited for unblocking YouTube, I considered the following:
Reliable ability to access YouTube and other popular streaming services
Global server coverage
Connection speeds
Privacy and security protections
Native app support
Here are my top 7 best VPNs for watching YouTube:
Oct 2022
Fast connections, above-average global server coverage and a low price make NordVPN my most preferred VPN provider when it comes to accessing YouTube from foreign lands.
The provider does a top-notch job of opening access to YouTube and YouTube TV from other lands. It also delivers reliable access to Netflix, Amazon Prime Video, Hulu and other streaming services.
The provider's global server coverage helps when it comes to unblocking foreign content. NordVPN's coverage measures in at 5,200+ servers stationed in 60 countries.
NordVPN's connection speeds – which are the fastest I've ever seen – provide more than enough bandwidth to deliver YouTube's HD content to your screen.
All of NordVPN's connections are protected with military-grade encryption, and their apps provide kill switch protection to ensure your online travels are never exposed.
Privacy is well-protected thanks to NordVPN's no-logs policy and multiple cryptocurrency subscription payment options.
The provider also is moving its entire server network to an owned-and-operated model, meaning outside contractors are kept away from the personal information of its customers. All NordVPN servers are operated 100% from RAM, writing no data to a physical hard drive. This means all data is completely erased from a NordVPN server, whenever it is rebooted.
NordVPN has most of the popular device platforms covered, with native app support for Windows, Android, macOS (including native Apple Silicon support), Linux, Android TV, Amazon Fire and iOS devices. The provider's SmartDNS service allows you to stream video on other devices, such as smart TVs and gaming consoles. (Be aware, though, that the service doesn't encrypt your connection like the VPN service does.)
Browser streaming fans can make use of the available Chrome, Edge and Firefox browser extensions.
Users that find NordVPN's concurrent connection allowance of 6 a bit restricting can take advantage of the provider's top-notch router support to protect all of their devices through one VPN connection.
Pros:
Over 5,200 servers in 60 countries
HD-capable connections
Optimal privacy and security protection
Low price
Comprehensive multi-platform support
Cons:
No labeled streaming servers in app
BEST VPN FOR YOUTUBE:NordVPN is the best option for YouTube. The provider offers fast connection speeds, above-average global server coverage, excellent multi-platform support and more, all for a reasonable price. A 30-day money-back guarantee is available.
Read our full review of NordVPN.
NordVPN Coupon
62% Off + 3 months FREE
Get Deal ›
Coupon applied automatically
---
Surfshark takes the 2nd spot in this list of 7 thanks to the low price it asks for its well-protected connections, content-unblocking ability and unlimited concurrent connections allowance.
With 3,200+ servers stationed in 65 countries, Surfshark is well-positioned to offer global content unblocking. In addition to YouTube, the service delivers access to Amazon Prime Video, Netflix and HBO Go.
You'll find that Surfshark's connection speeds offer more than enough oomph for your HD video streaming needs. Plus, the connections are well protected with 256-bit encryption and both a kill switch and ad-blocking protection.
Privacy is also not a concern with Surfshark thanks to its strict no-logs policy and acceptance of Bitcoin.
Surfshark has all of the popular device platforms covered, with native apps for iOS, Linux, Android, Windows, Fire TV and macOS (with native M1 Mac support) devices. Browser extensions protect users of the Chrome and Firefox platforms.
If you have a device that isn't covered on the above list, you can make use of Surfshark's handy router compatibility.
You can also literally invite a hundred friends over to your home for a YouTube viewing party thanks to this provider's unlimited concurrent connections allowance.
Pros:
Opens access to YouTube in multiple countries
Unlimited concurrent connections
Great security and privacy protection
Bargain-basement pricing
Cons:
1-month subscriptions are a bit expensive
BEST FOR BUDGET:Surfshark is an excellent option for those looking to get a quality VPN without breaking the bank. The provider's unlimited simultaneous connections policy allow you to connect as many devices (or friends) as you need at once. A 30-day money-back guarantee is available.
Read our full review of Surfshark.
Surfshark Coupon
SAVE 83% + 3 Months FREE on the 2 yr plan
Get Deal ›
Coupon applied automatically
---
ExpressVPN grabs the 3rd spot on this list thanks to its reliable unblocking of YouTube streams from around the globe, made possible by its extensive global server coverage.
This provider offers reliable access to numerous streaming services, including YouTube, Netflix, Hulu, BBC iPlayer and many more. It's also the best VPN to use if you want to unblock YouTube TV from abroad.
That reliable unblocking power is mostly due to the provider's extensive network of VPN servers around the globe. ExpressVPN currently maintains over 3,000 servers in 94+ countries.
ExpressVPN's speedy connections easily handle the high-definition content that YouTube provides, and the VPN service places no data caps or bandwidth limitations on your VPN usage.
The provider keeps your online antics undercover by encrypting your internet connection with 256-bit encryption and by offering a kill switch option on many of its apps.
Your privacy is also well-protected thanks to ExpressVPN's strict no-logs policy and Bitcoin payment option. The provider also runs all of its servers 100% only from RAM, writing no data to a physical hard drive. All data is completely erased whenever an ExpressVPN server is restarted.
ExpressVPN has the most popular platforms covered, with native app support for the macOS, iOS, Android, Android TV, Windows, Amazon Fire TV, Kindle Fire and Linux platforms. If you do most of your YouTube binging in your browser, its Firefox, Edge and Chrome browser extensions will come in handy. The provider also offers recently upgraded router support to protect all of your connected devices through a single point of access.
ExpressVPN enables access to YouTube on game consoles and set-top streaming devices with their MediaStreamer DNS service. (As an FYI, MediaStreamer only opens up access to foreign YouTube content; it doesn't encrypt your connection like the VPN service does.)
Pros:
Reliably unblocks YouTube and other streaming services
Excellent global server coverage
HD-capable connections
Native app support for most popular platforms
Cons:
Limit of 5 simultaneous connections
Pretty expensive
WORLDWIDE CONTENT ACCESS:ExpressVPN's wide global server coverage means you can access regional versions of YouTube across the world. The provider reliably unblocks YouTube and other streaming services, and it protects your connections well at the same time. A 30-day money-back guarantee is available.
Read our full review of ExpressVPN.
ExpressVPN Coupon
49% off plus 3 months Free!
Get Deal ›
Coupon applied automatically
---
The #4 slot in this hit parade belongs to CyberGhost, which delivers some of the fastest speeds around. The provider is also generous with its concurrent connection allowance to its servers.
CyberGhost has more than 7,600 servers located in 90+ countries. You can find streaming-optimized servers in the U.S., the U.K., Germany, Romania, France, the Czech Republic, Austria and Poland.
In addition to unblocking YouTube, the VPN service has had great success in unblocking Hulu, Netflix and other services.
CyberGhost offers fast connections. Those connections can easily handle the HD streams of YouTube and other providers.
Your security is well-protected while you're connected to CyberGhost's servers thanks to top-notch 256-bit encryption and the provider's kill switch protection.
Your privacy is never at risk when using CyberGhost's excellent services, as the provider keeps no user logs of any kind and also accepts Bitcoin in return for its considerable services.
CyberGhost's native app protection consists of apps for the Windows, macOS, Android, iOS, Amazon Fire TV, and Android TV device platforms. Browser extensions are available for Chrome and Firefox browsers.
If you need to protect devices not found on the list above, or if you need more than 7 concurrent connections, you can also take advantage of the provider's excellent router compatibility.
In addition to quality VPN protection, the provider also offers a password manager, warnings when your email is exposed in a data breach, and several helpful Windows utilities to protect users against viruses, malware, privacy intrusions by Microsoft and more.
Pros:
Streaming-optimized servers in multiple countries
Top-notch connection speeds
Strict no-logs policy and accepts Bitcoin
Well-encrypted, kill switch-protected connections
Cons:
App lacks advanced options preferred by some users
FASTEST CONNECTIONS FOR YOUTUBE STREAMING:CyberGhost provides extremely fast speeds, as well as streaming-specialized servers in select areas of the globe. A 45-day, no-risk money-back guarantee is available.
Read our full review of CyberGhost.
CyberGhost Coupon
SAVE 83% + 2 Months FREE on the 2 year plan
Get Deal ›
Coupon applied automatically
---

Private Internet Access (PIA) is a well-established and well-respected VPN provider, delivering reliable access to YouTube and other streaming services.
The Private Internet Access global server network includes 3,300+ servers in 80+ countries, providing access to content around the globe. Private Internet Access provides reliable service to numerous streaming options, including YouTube US, Netflix US, Hulu, Amazon Prime, Crunchyroll, Eurosport, HBO Max and Disney+. (PIA suggests you view the streaming services through your computer's browser.)
PIA's connection speeds, while certainly not the fastest around, provide more than enough horsepower for streaming, gaming and any other online activities. Depending on your usual ISP-provided connection speeds, of course.
All PIA connections are protected using government-level 256-Bit AES encryption and a kill switch, protecting your online travels from prying eyes. Also available is the ability to block ads, trackers, malware and malicious sites.
A strict no-logs policy and PIA's acceptance of cryptocurrency for subscriptions has the privacy end of things covered for.
PIA offers native support for a large number of popular device platforms – including Android, iOS, Windows, macOS and Linux. It also offers Opera, Chrome, Firefox browser extensions and router compatibility. The provider allows up to 10 concurrent connections on a single set of login credentials.
PIA offers live support chat, a "contact us" trouble ticket form, a searchable knowledge base and troubleshooting guides.
Pros:
Comprehensive app support
Access YouTube and other streamers
Allows up to 10 devices to connect simultaneously
Cons:
Works reliably only for in-browser streaming
Doesn't work in China and some other restrictive countries
RELIABLE BROWSER-BASED ACCESS TO YOUTUBE:While the provider delivers excellent privacy and online security protections, it doesn't work well in overly restrictive countries. The provider's unlocking of YouTube is an excellent option for in-browser viewers. A 30-day money-back guarantee is available.
Read our full review of Private Internet Access.
Private Internet Access Coupon
SAVE 82% on the 2-year plan + 2 months FREE!
Get Deal ›
Coupon applied automatically
---
PrivateVPN earns the 6th spot on my list thanks to their reliable YouTube access, privacy protections, and access to other streaming services.
In addition to offering reliable access to YouTube, the VPN provider also opens the door to other geo-protected streaming services, including HBO, BBC iPlayer, Hulu and others.
While the provider has only 200+ servers up and running, they have them well-distributed, as they are located in 60+ countries around the world.
Now that YouTube and other video providers are offering 4K content, connection speed is becoming more important than ever. PrivateVPN doesn't let you down in this department, offering more than enough bandwidth for even 4K content. (Depending on your usual ISP-provided connection speeds.)
Additionally, the connections are well-encrypted and boast kill switch protection, and the provider never kills the fun with a data cap or any bandwidth restrictions.
Users' online identities are safe with PrivateVPN thanks to the fact that the provider never keeps track of its users' online travels and also keeps your payment info incognito by accepting Bitcoin.
If PrivateVPN has a weak spot, it would be its native app support. The provider offers apps for the macOS, Windows, Android and iOS device platforms. Luckily, the provider also offers router support, which will protect your other devices.
Up to 6 simultaneous connections are allowed per single username.
Pros:
Unlocks YouTube in multiple countries
Impressive connection speeds
Allows up to 6 concurrent connections
Cons:
Server numbers are not impressive
Multi-platform support could stand some improvement
4K-CAPABLE CONNECTIONS:PrivateVPN opens the door to geo-blocked YouTube content, even their 4K stuff. While their server count is low, servers are well spread out around the globe. A 30-day money-back guarantee is available.
Read our full review of PrivateVPN.
PrivateVPN Coupon
SAVE 85% on the 3 year plan
Get Deal ›
Coupon applied automatically
---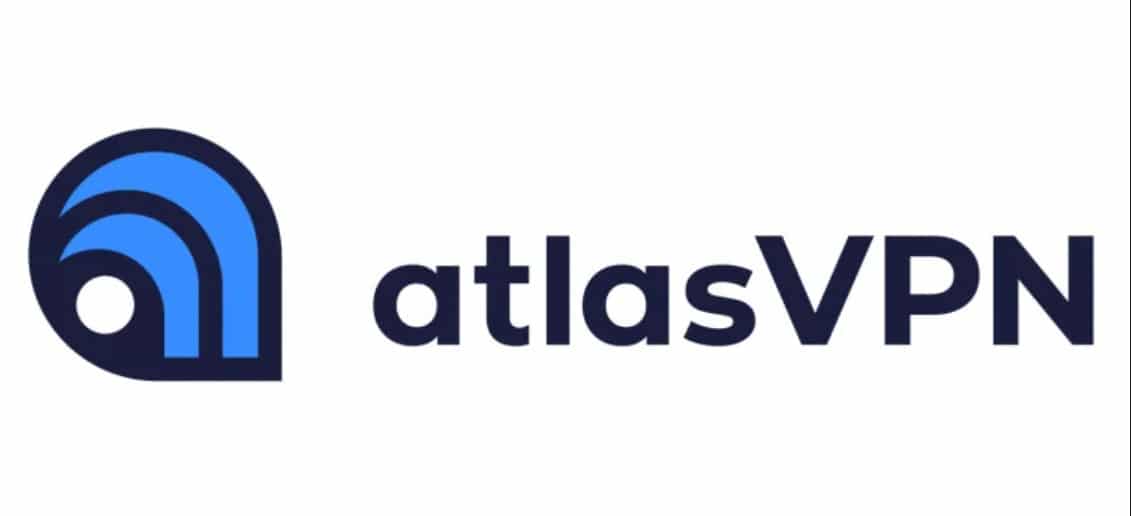 Atlas VPN fills out this top 7 list thanks to its fast connections and reliable access to numerous streaming services, YouTube included.
The provider's global server network boasts 750+ servers in 32 countries. These servers provide reliable access to YouTube, Netflix, BBC iPlayer and numerous other streaming services.
All Atlas VPN connections are fast, providing some of the fastest download speeds I saw during my most recent download speed tests. The provider's connections can easily handle video streaming, gaming and any other online activities you may enjoy.
In addition to being fast, Atlas VPN connections are well-protected, keeping all of your online travels undercover, using government-grade 256-Bit AES encryption, a kill switch and more. The provider's Safebrowse and Safebrowse Plus features protect you from malicious services while also blocking ads.
Atlas VPN follows a strict no-server-logs-ever policy, but unfortunately does not offer a private cryptocurrency payment option.
The provider offers native app support for the Android, iOS, macOS, Windows, Android TV and Amazon Fire TV device platforms. The provider does not native support for Linux (it says it is on its way), provides no browser extensions, and lacks support for routers (also said to be on the way). The provider puts no limit on the number of concurrent connections from a single account.
Atlas VPN offers live chat for subscribers only, email, a contact form and a searchable help library. The provider responded in less than an hour to an inquiry I sent in the middle of the day via the contact form.
Pros:
Fast connections
Comprehensive online security
Excellent streaming access
Cons:
No browser extensions
No router support
Rather limited server coverage
RELIABLE AND UNLIMITED VPN PROTECTION:Atlas VPN provides reliable access to YouTube and other streaming services, via fast, well protected connections. The provider could do better in some service arenas, but overall it offers a good value for the money. A 30-day money-back guarantee is available.
Atlas VPN Coupon
SAVE 83% on a 2 year plan + 2 months FREE
Get Deal ›
Coupon applied automatically
---
Methodology for Assessing VPNs for YouTube
Not just any VPN will work for YouTube. Not only must you connect to a server in a country where your preferred YouTube content is available, but you also need adequate speeds, in addition to a few other things.
Here are the aspects of a VPN that are critical to think about when choosing a VPN for YouTube:
Speed: Speed is imperative for any streaming activity, because you want to be able to stream in a high resolution and not have to wait through long buffering times. Every VPN on my list scored extremely well in my most recent connection speed tests.
Server Network: You need a VPN that offers servers in your preferred YouTube-viewing country. In addition, a high server count means that you'll get faster speeds, because there won't be a huge number of users overloading a single server.
Value: Your chosen VPN should not demand a price that isn't justified by the features and functionality it offers. All of the VPNs on my list offer much in return for their reasonable prices.
Ease of Use: Easy-to-use apps are important to look for, especially if you're a new VPN user. Each VPN on my list is beginner-friendly, offering simple apps that make it easy to quickly connect to a server. Plus, they offer apps for a wide range of devices, ensuring that you can stream YouTube on your preferred platform.
Security and Privacy: A VPN should offer thorough digital security and privacy protections to protect you while you stream YouTube and do any other online activity. This should include, at least, banking-level encryption, an automatic kill switch and DNS/IP leak protection, if not more. The VPN should also never save any records of your online activities, so no one can come knocking on the virtual door and see what you're up to.
Streaming: If you're a fan of YouTube, you're also likely a fan of other video streaming services. That's why I ensured that I listed only VPNs that are capable of unblocking many different streaming providers. Every VPN on my list offers reliable access to streaming services such as Hulu, Netflix, Amazon Prime Video and more.
My comprehensive research doesn't end with this. Actually, evaluating the above-listed factors is just a small part of my VPN testing methodology. My data-driven approach helps me better understand the VPNs and the services they offer, so I can recommend only those that are a good fit for your needs.
Can I Use a Free VPN to Watch YouTube?
My answer is a qualified "maybe."
I won't lie and say you'll never find a free VPN provider that can unblock YouTube. However, you may find yourself disappointed in a gratis VPN's connection speeds and (in)ability to unblock other streaming services.
Many streaming services, including Netflix, BBC iPlayer, Amazon Prime and others, do their best to block the IP addresses that VPN services use. When they block a VPN's IP address, that means anyone using that VPN server can no longer access the streaming service via that server.
A VPN provider should then add a new IP address or addresses, once again opening up access in that region. However, this constant game of back-and-forth can prove to be expensive for a VPN provider.
Some providers, free VPNs in particular, don't have the resources to continue to compete.
If your free VPN does provide access to YouTube, you may find their connection speeds aren't up to the streaming giant's requirements. Free VPNs are known to place data caps on their users' connections and throttle their speeds, slowing down the action.
While "free" VPNs may not charge you in real money, you will find yourself paying in a different currency: that of your privacy. Many free VPNs will track your online activities and then sell that info to advertisers and other nosy folks. They will also inject ads and tracking cookies into your browser sessions. UGH!
You'll also pay in time delays and frustration.
Many free VPNs force you to wait before connecting to a VPN server. Then, once you're allowed to connect, you'll likely be limited to a select few servers. And you may not even be able to manually select a server, compromising your access to blocked content in other countries.
While you are certainly welcome to try a free VPN, I strongly recommend against it.
How Do I Access YouTube Using a VPN?
If you expect to view YouTube content intended for another country's consumption, you'll need to obtain an IP address that designates you as being located inside the borders of the designated country.
The most efficient way to do that is by using a VPN.
Once you've decided which country's YouTube streams you'd like to view, load your VPN app of choice and connect to a VPN server located inside that country's borders.
You'll receive a temporary IP address located inside that country, and that region's YouTube streams will now be available for your viewing enjoyment.
What Else Can I Use a VPN for?
While this article has concentrated on a VPN's ability to unblock YouTube and other forms of geo-protected content, a VPN can also offer other online benefits.
Some Internet Service Providers throttle a user's connection speeds depending on their online activities. ISPs have been known to slow a user's connection when the user accesses Netflix and other streaming services, or when they engage in peer-to-peer file sharing (even the legal kind).
A VPN prevents connection throttling in this manner by preventing your ISP from detecting what type of online activity you're engaging in.
A VPN is also a handy tool to protect your online activities from the observation of others by encrypting your connection. This blocks your activities from sight and is particularly handy if you use free, unprotected Wi-Fi hotspots like those found in hotels, coffee shops, and other public locations.
YouTube VPN FAQs
Can I Use a VPN for YouTube Premium?
Yes. While YouTube Premium is available in numerous countries around the globe, the available content can vary greatly from country to country. By using a VPN, you can access your home country's content, even from outside of your homeland.
What is the Best Free VPN for YouTube?
There is no such thing as a best free VPN for YouTube. Free VPNs often throttle your connection speeds and also place daily or monthly data caps on their users' data usage. Neither one of these is exactly compatible with an enjoyable YouTube streaming experience.
Can I Use a VPN to View Paid YouTube Videos?
Yes. YouTube offers studio and independent films for sale or rent. While you will likely need a form of payment based in the country in question - for example, you'll need to have a US credit card or PayPal account for US-based content - you can use a VPN to access the content from outside the country in question.
Why Use a VPN with YouTube?
A VPN provides two advantages when viewing YouTube content. First, it protects your viewing habits from being tracked by your ISP or other nosy folks. Plus, a VPN can furnish a fresh IP address for your viewing device, opening up access to geo-blocked content.
Conclusion
There are billions upon billions of videos stored on YouTube (and yes, some of those are from the "Cosmos" series). While you'll never be able to view all of them, it would sure be fun trying.
By using a VPN like NordVPN – which offers optimal global server coverage, fast connections and excellent content-unblocking abilities – you can access YouTube content located anywhere in the world. At the same time, you can also protect your other online activities.
For more information or to purchase a subscription, visit the NordVPN website.