The Safari web browser comes already installed with Apple devices, such as the iPad, iPhone and Mac. It's no surprise that, with the popularity of Apple devices, Safari currently ranks as the second most popular browser in the world, with a 15.4% share of the market as of April 2022.
If you're one of the many internet users who choose to browse online with Safari, I will show you how you can improve your browsing experience by using a Virtual Private Network (VPN).
How Can a VPN Improve My Safari Browsing Experience?
A VPN encases your internet connection in a tunnel of encryption and routes it through the VPN's servers. This makes you more secure online, hides your real location, and helps you gain access to more content, such as overseas video streams that are blocked by region.
The thing is, most VPNs don't offer a Safari browser extension. This is because Apple doesn't support many third-party extensions, and charges an annual fee to the ones it does.
But that's okay because browser extensions don't protect all of your online activities as a full VPN app does. In fact, I always recommend that users opt for a full VPN app rather than a browser extension, as it gives you more protection and covers all traffic from your device.
In this article, I go over the seven best VPNs for use with the Safari browser.
How to Use a VPN With Safari
In order to get started using a VPN with Safari, you need to take a few simple steps.
Choose a VPN that works well with Safari and can provide robust security and privacy. I would also recommend choosing a VPN that can unblock content from overseas to give you options when traveling abroad. I've rated NordVPN as the best VPN for Safari.
Install the VPN app for your device from your VPN provider's website.
Launch the VPN app, log into your account and select a VPN server to connect to.
Once connected to the VPN server, launch the Safari web browser. When using the VPN app, all web traffic from your device, including the Safari browser, will be fully encrypted and safe from hackers and online surveillance.
Best VPNs for Safari
If you're looking for a quick answer on which VPNs are the best VPNs for Safari, you can read the summary below. I will go into more detail in the full review later on.
To rank the best VPNs for Safari, I used the following criteria:
Works well with Safari
Strong security/encryption
Good range of servers
Can unblock streaming sites like Netflix
Easy-to-use apps
Here are my full reviews of the top seven VPNs for Safari.
Feb 2023
NordVPN ranks as the #1 best VPN for Safari thanks to its solid encryption, comprehensive privacy protections, blazingly fast speeds, and extensive content-unblocking ability.
NordVPN has a large network of servers and several easy-to-use desktop and mobile apps, which work well and encrypt all traffic to and from your device. This includes any apps you have running in the background and any data sent while you are using the Safari browser.
Since there is no Safari browser plugin, you'll have to use the full NordVPN desktop client or mobile version, which provides the best security. This includes 256-bit encryption, which is the same grade of security that the U.S. military uses.
NordVPN's connection speeds scored as some of the fastest of all of the VPNs I've tested, making it an excellent provider if you have a need for speed.
Because NordVPN operates one of the largest VPN networks available, at the time of this article the provider had over 5,400 servers in 60 countries, you have the option to unblock content from almost anywhere around the globe.
In tests, I found several versions of the Netflix website, including U.S. and U.K. libraries, could be unblocked. You can also bypass geo-restrictions for BBC iPlayer, Hulu, and Amazon Prime Video with this VPN.
There's a number of top privacy and security settings available, including government-grade encryption, a kill switch, DNS and IP leak protection, and a zero-logs policy on user traffic and metadata. The provider also lets you pay with the privacy-friendly Bitcoin.
The provider owns and operates its entire global server network (keeping third-party operators away from your personal data). Plus, the provider runs all of its servers 100% exclusively from RAM. This means no data is written to a physical hard drive, erasing it whenever the server is rebooted.
There are apps available for devices operating on Windows, macOS (including M1 Mac support), Android, and iOS, as well as Amazon Fire, Android TV, and Linux. Also available is comprehensive router support.
Pros:
Encrypts Safari traffic to military standard
Unblocks Netflix and BBC iPlayer
Ridiculously fast speeds
Strong privacy settings
Large server network
Cons:
Connection to some servers can be slow
BEST VPN FOR SAFARI:NordVPN offers the best protection and performance for your Safari browsing adventures. The provider offers fast download speeds, extensive content-unblocking ability, and impressive security and privacy protections. A 30-day money-back guarantee is available.
Read our full review of NordVPN.
NordVPN Coupon
SAVE 63% + FREE months
Get Deal ›
Coupon applied automatically
Surfshark offers its high level of service at a budget-friendly price. Although a relatively new VPN provider, it has already shown that it has strong capabilities.
It offers over 3,200 servers in 65+ countries, giving a wide range of access to different content. This includes the ability to bypass geo-restrictions on streaming services like Netflix, BBC iPlayer, Hulu, Amazon Prime, and more. (The provider delivers access to more than 30 Netflix libraries around the globe.)
Speeds register as very fast, making it good for streaming TV online, and security is good for all traffic sent via Safari and on the rest of your device.
Available security features include bank-grade encryption and DNS and IP leak protection, while the Windows and Mac versions have a kill switch that automatically disconnects you from the internet should your connection to the VPN unexpectedly drop.
Privacy-wise, Surfshark does well, keeping no logs of your online activities and accepting Bitcoin in exchange for its services.
A popular feature of this VPN is its allowance of unlimited simultaneous connections to the VPN from a single plan, so every device can be covered.
Surfshark supports a wide range of platforms, including Windows, macOS (also offers M1 support), Android, iOS, Linux, Android TV, and Amazon Fire. The apps are user-friendly and have an easy-to-use interface. The provider also offers excellent router support.
Pros:
Unlimited simultaneous connections
Unblocks Netflix, BBC iPlayer, Hulu
Speedy connections
Low price
Cons:
Advanced settings are missing
BEST FOR BUDGET:Surfshark offers its exceptional service at a surprisingly low price. The provider boasts fast speeds and an unlimited simultaneous connections policy, allowing you to connect as many devices as you want to its servers at once. A 30-day money-back guarantee is available.
Read our full review of Surfshark.
Surfshark Coupon
SAVE 82% + 2 Months FREE on the 2 yr plan
Get Deal ›
Coupon applied automatically
ExpressVPN was the only VPN service on this list that offered a dedicated browser extension for Safari. However, Safari version 12 and up changes the way browser extensions are allowed, and ExpressVPN dropped their browser extension support for Safari.
it should be noted that ExpressVPN's app does work just fine with the Safari browser, and provides excellent protection with Safari and any other Mac browser.
When it comes to the full ExpressVPN app, connections are fast and reliable. There's a large selection of servers, and at the time of writing, this includes 3,000+ servers in 160 locations across 94 countries.
ExpressVPN does an excellent job of unblocking geo-restricted content, and it's able to stream Netflix U.S and U.K, Amazon Prime Video, Hulu, BBC iPlayer, and many of the growing number of network-based streaming services, including All 4, ABC Go, and others.
The ExpressVPN desktop client and mobile app provide military-grade AES encryption of your data – Additional security features include a kill switch on the desktop version, IP and DNS leak protection, and a no-logs policy.
Privacy protections include the fact that ExpressVPN follows a no-logs policy and accepts Bitcoin as a secure payment method. All ExpressVPN servers are run exclusively from RAM, never writing any information to a physical hard drive. This ensures that all data is wiped from a server when it is rebooted.
Apps are available for all major operating systems, including iOS, Mac, Windows, and Android, as well as Amazon Fire, Linux, and Chrome OS. The provider offers some of the best router support in the industry, offering custom firmware for numerous routers.
There's no free trial with ExpressVPN, but there is a 30-day "no-hassle" money-back guarantee.
Pros:
Fast connection speeds
Military-grade encryption
Unblocks Netflix, BBC iPlayer, Amazon Prime, and more
Operates a network of more than 3,000 servers spanning 94 countries
Cons:
More expensive than other VPNs
Only allows 5 simultaneous connections
GREAT FOR STREAMING:If you have a hankering for international streaming content, ExpressVPN may be for you. Its fast speeds, excellent content-unblocking ability, and wide global server network allow you to access content all over the world. A 30-day money-back guarantee is available.
Read our full review of ExpressVPN.
ExpressVPN Coupon
49% off plus 3 months Free!
Get Deal ›
Coupon applied automatically
Using CyberGhost is easy thanks to apps that are quick to download, easy to install and simple to use, with a clean and intuitive interface.
All your web traffic sent through Safari will be encrypted to the current highest available standards, 256-bit. In addition, any background applications accessing the internet from your device will be encrypted, and all data will be secured.
If one of the reasons you'd like to use a VPN is to access geo-restricted content from around the world, CyberGhost performs well, unblocking all the major streaming sites like Netflix, Hulu, and BBC iPlayer. One downside is that it currently struggles to unblock Amazon Prime Video.
There's a good choice of servers, with over 7,900 servers in more than 90 countries. DNS and IP leak protection is available to mask your real IP address at all times, and there's a kill switch that works on all supported platforms. Military-grade encryption is the standard here.
CyberGhost protects your privacy with a strict no-logs policy and an acceptance of Bitcoin as a private payment method.
Supported platforms include Android, iOS, macOS, Windows, Linux, Amazon Fire, and Android TV. Also available is compatibility with multiple routers.
CyberGhost also offers other security and privacy features, including password management, antivirus and anti-malware protection, a feature that alerts you when your email address is included in a data breach, Windows privacy customization and much more.
Pros:
Strong, secure encryption
Easy-to-use desktop and mobile apps
Good choice of server locations
Cons:
Has trouble unblocking Amazon Prime Video
Not many advanced options
BEST FOR BEGINNERS:CyberGhost is a good choice for users looking to encrypt Safari browser traffic and all other traffic going to and from their device. Rapid speeds make it good to use for streaming, and the apps are very easy to use. 45-day money-back guarantee.
Read our full review of CyberGhost.
CyberGhost Coupon
SAVE 83% + 2 Months FREE on the 2 year plan
Get Deal ›
Coupon applied automatically

Private Internet Access VPN (PIA) provides reliable online protection and enhancement for Safari browser users, along with protecting users of other devices, browsers and routers.
PIA offers native app options for the Windows, Linux, macOS, Android and iOS device platforms. The provider also supports multiple router makes and models.
The provider's global server network includes 3,300+ servers stationed in 80+ countries around the globe, providing reliable access to geo-fenced content around the globe.
Although this provider's connection speeds are not as fast as the other VPNs on this list, it can easily handle any of your favorite online activities (as long as your usual ISP-provided download speeds can handle them, of course).
All PIA-provided connections are well-protected by government-grade encryption, IP/DNS leak prevention and a kill switch. The provider also offers ad and tracker blocking, malware protection and malicious sites.
The provider's servers save no server logs of any kind. Plus, the provider accepts Bitcoin, keeping your payment information incognito when you use a disposable email address to sign up.
The provider covers your support needs, via a live support chat option, a trouble ticket form and a searchable support library.
Up to 10 devices can be simultaneously connected on a single user account.
Pros:
Protects Safari and other online activities
Excellent online security and privacy
Up to 10 devices can be connected at once
Cons:
No streaming or downloading-optimized servers
Has issues working properly in some restrictive regions
WELL-ESTABLISHED VPN:Private Internet Access provides comprehensive online protection for most popular devices. An impressive global server network provides access to geo-protected content in most areas of the world. A 30-day money-back guarantee is available.
Read our full review of Private Internet Access.
Private Internet Access Coupon
Save 82% on a 2 year plan + 2 months FREE
Get Deal ›
Coupon applied automatically
PrivateVPN is a smaller VPN in terms of the size of its server network, with just 200 servers available to choose from. However, the servers within this network are well distributed across 60 countries, giving it a good reach.
The desktop and mobile apps are easy to use and can provide high-level encryption for all data going to and from your device on the internet, including all web traffic on Safari.
Users will be able to change their IP via the VPN connection and access restricted content from around the globe, including streaming sites like BBC iPlayer, Hulu, Amazon Prime, and Netflix video content.
PrivateVPN is also one of the fastest VPNs currently on the market, making it a good choice for watching video content, and users should have no problems with buffering or lag, even when watching in HD.
Privacy is assured, as PrivateVPN makes it almost impossible for anyone to access your details. There's a zero-logging policy, and even your ISP can't see what you're doing online.
Easy-to-use apps are available for iOS, Android, Mac, and Windows. No browser extensions to be found here. However, router support is.
The provider's support options include live chat, email, a contact form and a FAQ page.
Pros:
Great speeds
Excellent customer support
Unblocks Netflix U.S., U.K., and others
Cons:
Live chat is not available 24/7
Small number of servers
GREAT SPEEDS:PrivateVPN protects your traffic sent through Safari with top encryption standards and privacy features, and it delivers some of the fastest VPN speeds available. A downside is that the provider's server network is relatively small. 30-day money-back guarantee.
Read our full review of PrivateVPN.
PrivateVPN Coupon
SAVE 85% on the 3 year plan
Get Deal ›
Coupon applied automatically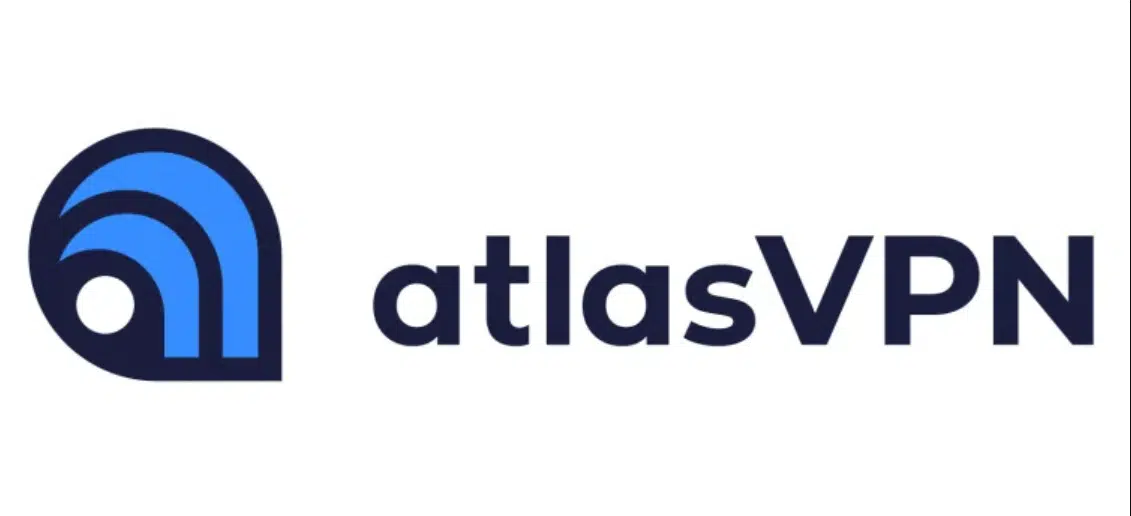 Atlas VPN provides reliable protection for your Safari browsing activities and other online activities, while also providing impressively fast connections.
AtlasVPN's native support includes apps for macOS, Windows, Android, Android TV, Amazon Fire TV and iOS devices. Linux, router and browser extension support are not available but are being developed.
Users can connect as many devices as they'd like at once to the provider's global server network, which is made up of 750+ servers located in over 42 countries.
Banking-level encryption, a kill switch and other security and privacy protections keep your online antics undercover. The provider offers "Safebrowse and Safebrowse Plus" to block malicious websites and ads.
The provider's no-server-logs-ever policy ensures that no one will ever have access to evidence of your online travels, because the logs don't exist. Multiple cryptocurrency payment options will help keep your payment information undercover, especially when used with a disposable email address.
Atlas VPN's connection speeds are fast and can easily handle your favorite online activities. No data cap or throttling policies imposed here.
A live (subscriber only) chat option, email, a contact form, and a support database help you in your time of need.
Pros:
Reliable protection for your online travels
Comprehensive security and privacy
Fast, well-protected connections
Cons:
No Linux support
No router support
No browser support
UNLIMITED VPN COVERAGE:Atlas VPN's reliable online security and privacy helps protect most Safari users. While the provider lacks support for Linux, routers, and browsers, the company says it is in development. A 30-day money-back guarantee is available.
Atlas VPN Coupon
SAVE 81% on a 2 year plan
Get Deal ›
Coupon applied automatically
Methodology for Assessing VPNs for Safari
While Safari does offer some excellent online privacy features on its own, it doesn't change the fact that browsing the web can be perilous. The categories below are what I consider when ranking VPN providers for use while with Safari:
Safari Device Compatibility: While none of the VPNs on this list currently offer a Safari extension, all of them offer apps for the macOS, iOS and iPadOS device platforms. This ensures that all of your Safari-related browsing is well-protected and enhanced.
Security and Privacy: A VPN should protect its users' connections with (at the very least) banking-level encryption, a kill switch and DNS/IP leak protection. A VPN should never save server logs recording your online activities. All of the VPNs on my lists offer this and more.
Connection Speed: Slow connection speeds can make a browsing session less than enjoyable. The less a VPN slows down your internet connection, the better. None of the VPNs on my list slows down your connection to an unusable level.
Value: A VPN should never ask for more than its worth. Their asking price should be in line with their service offerings. All of the VPNs on my list deliver a good value for the money.
Ease of Use: Ease of use is an important factor to consider when mulling VPNs, as you'll likely be using your Safari browser off and on during the day. The VPNs on my list offer easy-to-use apps providing fast connections for most popular platforms, including macOS, iOS and iPadOS.
Server Network: A large global server network provides reliable access to geo-fenced content around the globe. Look for a provider that has a large number of servers in each location, helping to prevent individual servers from having its performance taking a hit by being overloaded with too many users at once.
Streaming: Streaming video is a popular activity among online users. Any VPN worth considering should offer access to popular streaming services. Most VPNs that I include on my lists deliver reliable access to many popular streamers, such as Netflix, Amazon Prime Video, Hulu and others.
While the above list covers many factors that should be considered when mulling over a VPN decision, the research does not end here. This list is just a small part of what I research as part of my comprehensive VPN testing methodology. This approach helps me to better understand VPN providers and their services.
Why Is a Full VPN Better Than a Browser Extension?
Many VPN providers offer a lightweight browser extension for Google Chrome and Firefox, but none that I have seen offer a Safari browser extension.
It is possible that Apple's notorious compatibility issues and its selectivity when it comes to approving third-party apps are the reasons why most VPN providers don't offer browser extensions for Safari. The Cupertino firm also now requires that all Safari browser extensions be approved by them.
This is not a major problem, though, as browser extensions are not full VPNs and cannot deliver the best security and privacy standards for your device. A full VPN can cover all your Safari browser traffic in addition to the rest of your device's traffic, all at the same time.
Web browser extensions work via encrypted proxies that act as a middle man, hiding your real location. This server sits between your web browser and the internet, obscuring your real IP address and replacing it with the server's IP instead.
This kind of proxy server can be used in your browser to bypass geo-restricted content and encrypt your traffic. However, browsers have a vulnerability to WebRTC leaks, which can expose your IP address. A full VPN is able to protect you against WebRTC leaks, keeping your security intact.
What Browser Is Right for You?
When using a browser to use the web, there are a number of factors that influence which one is best for you.
These can include compatibility with your operating system, speed, built-in security features, compatibility with other plugins, VPNs, and tools that you may want to use.
Below, you can find a quick overview of the pros and cons of each browser.  This can be used to help you decide which browser will best fit your needs.
Tor is considered one of the most secure and private browsers around. It offers a little bit more than a standard browser, offering a suite of security tools.
Traffic in the Tor browser is routed via random points around the world, making your online activity very difficult to track. Tor also blocks tracking cookies and store no data.
On the negative side, the performance of Tor can be slow.
Microsoft Edge browser is a secure and fast web browser. It comes with Windows 10 and is now also available on Android and iOS. It performs well at blocking malware and phishing websites.
This browser is bulky, at 23 MB compared to other mainstream browsers, like Chrome and Firefox, which are much lighter. Another negative is that Microsoft Edge isn't compatible with Mac computers or PCs running early versions of Windows.
Google Chrome is the most popular browser available today, with over 1 billion users worldwide.
The browser offers reliable and fast performance, it's compatible with countless plugins, and it can be extended and tweaked to really make it a personal experience that works for you. Most top-tier VPNs also offer a dedicated Chrome plugin.
Privacy can be a concern, as Google collects and uses user data, and the browser is quite resource-hungry, not performing well on machines without adequate RAM.
Mozilla Firefox is a very light and fast browser with lots of functionality.
It's light on system resources, so it can be used even on older laptops or systems with less RAM. Firefox is great for privacy tools, and as it's produced by Mozilla, a non-profit company, it does not have the same incentive to sell user data, as other browsers do.
Firefox has a decent number of compatible plugins and can block ad trackers. Most top-tier VPNs also make a browser extension that is compatible with Firefox.
Safari
Safari is native to Apple's iOS and macOS and is the best browser for Apple devices. Safari is also compatible with Android phones and tablets, but it doesn't work with Windows-based PCs.
Safari is fast to launch and load pages quickly, and it does a great job of warning users about dangerous websites, malware, and phishing.
Safari can't match browsers like Firefox and Chrome for plugins and customization options. However, it does offer added privacy protections over Edge, Firefox, and Chrome.
Which VPNs Offer VPN Extensions for Safari?
At the time of writing, none of the major VPN providers offer VPN extensions for Safari.
What Is the Best iPhone VPN?
The best VPN for Safari is also the best VPN for iPhone: NordVPN. With its fast connections, iPhone native app and more, the VPN will offer excellent service for both Safari and iPhones. See my Best VPN for iPhone article for more information.
Does Safari Have a VPN?
No, Safari has no integrated VPN functionality. That makes it important to get a VPN app to protect your internet travels while you're using Safari.
Conclusion
Encrypting your web traffic comes with many benefits, including better online security and the option to stop anyone else from seeing your online activity, even your ISP.
NordVPN is the best VPN for Safari. Although it doesn't offer a standalone Safari browser extension, considering the fact that it's safer to just use a full VPN app, NordVPN is the best option. Its lightning-fast speeds, wide global server coverage, and strong security and privacy protections make it attractive.
For more information or to purchase a subscription, visit the NordVPN website.