At a Glance
You're traveling out of the U.S. on business or pleasure, and you want a little taste of home. So, you lounge a bit, pull out your laptop, and log into Netflix to continue binging your current favorite series, "GLOW."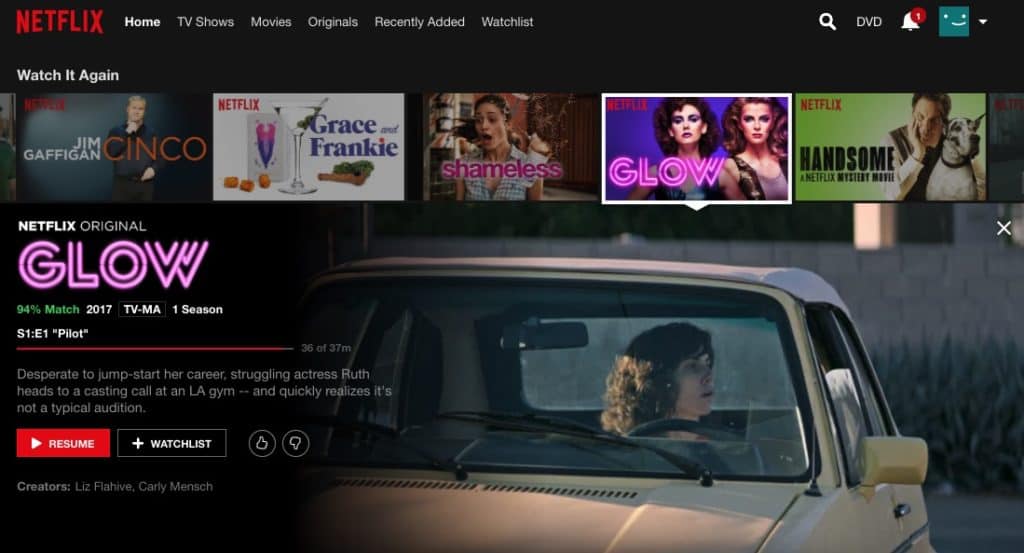 While you usually can't access U.S.-based Netflix from outside of the country, you've been having good success using Hola, a free Virtual Private Network (VPN). Sadly, this time around, you get the screen below indicating that Netflix has your VPN in a full nelson.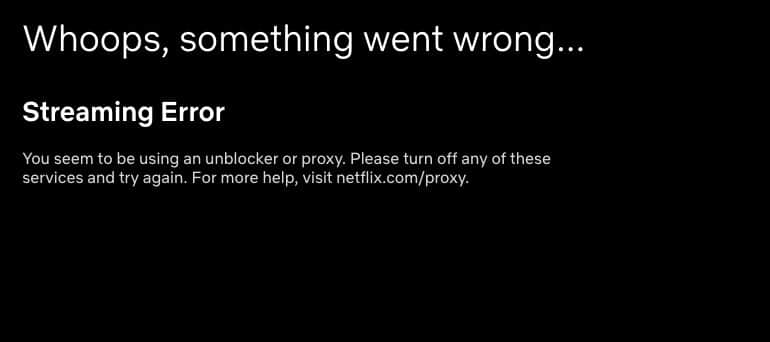 It looks like Hola is no longer able to provide access to Netflix. What now? Hola did work well once upon a time, but if it failed you this time, it will probably fail you again.
Hola not working with Netflix? Try this fix...
​Switch to NordVPN ​​(which I think is the best VPN provider for streaming Netflix).
​I've tested a lot of VPNs and I​ find that NordVPN reliably works ​to provide access to Netflix in multiple countries. ​It's really fast as well so you can binge in HD abroad without the buffering.
​NordVPN​ has a 30-day money-back guarantee so you can try ​it risk-free.
Why Netflix Blocks a VPN
Believe it or not, Netflix doesn't block VPN providers just because they can.
The provider's contracts with content owners, including the major movie studios and television networks, all require separate licensing agreements for each country Netflix is available. This means that your favorite movie or television show might not be available everywhere.
Netflix has gotten so good at detecting and blacklisting VPN servers that many VPN services have simply given up on providing access to the streaming service altogether. Plus, many of the VPNs that still claim to offer access are slow to respond when their servers no longer provide Netflix access.
Luckily for all of us, NordVPN is still willing to fight the good fight when it comes to Netflix access.
The Best Alternative When Hola Fails
When you use a VPN to connect to Netflix, you are connecting to Netflix through one of your VPN provider's servers.
Unfortunately, you're not the only user connecting to Netflix through that VPN server's IP address. Eventually, Netflix begins to see a pattern.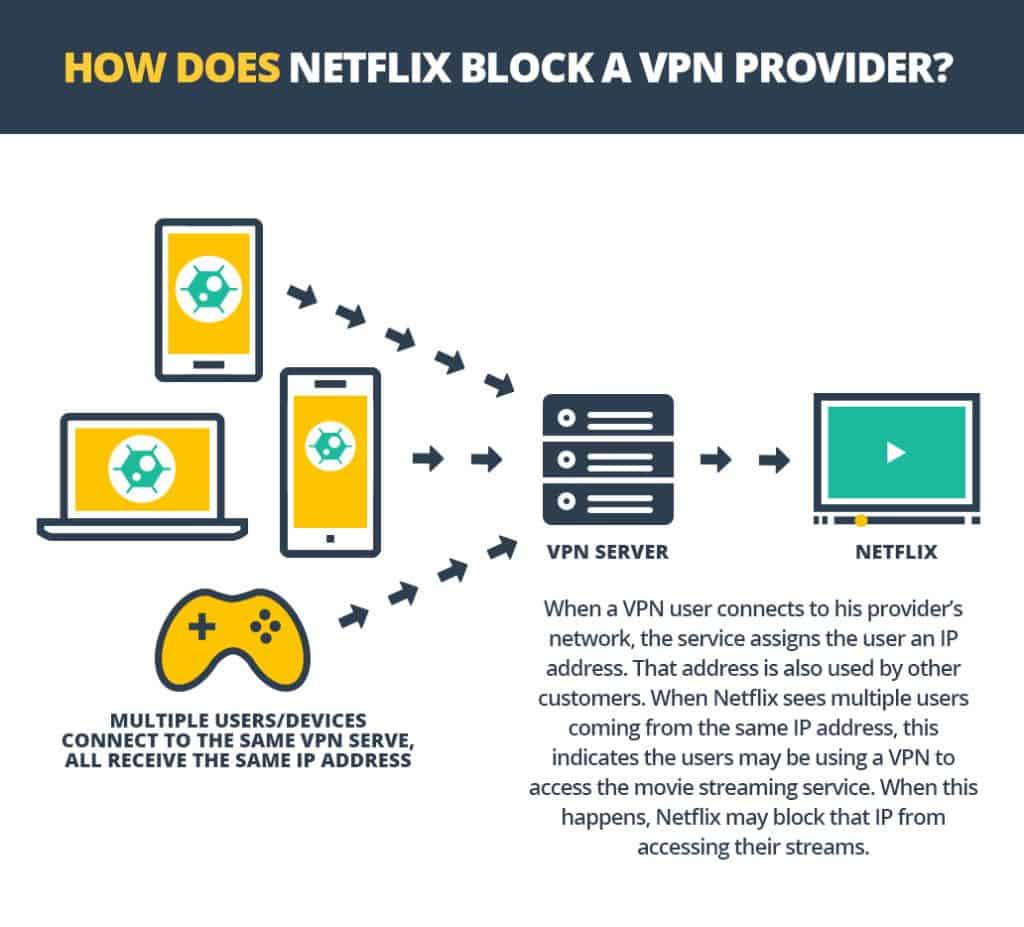 Once Netflix notices multiple viewers coming in on the same IP address, they may decide to prevent access to the service from that IP address. When that happens, the VPN's users can no longer access Netflix using that particular server.
Once that happens, users are likely to complain to their VPN provider, especially if that's the main reason they subscribed to the service. When that happens, hopefully, the provider sets up a new range of IP addresses, which can once again be used to access Netflix.
Well, at least until Netflix notices what's going on again.
You'll find that, as the IP address chess game between Netflix and your VPN provider continues, your VPN service may simply give up and no longer offer access to Netflix. Many providers have given up, concentrating on lower-hanging fruit instead.
That's when you'll want to find a VPN service that's willing to continue fighting the good fight of providing access to your favorite flavor of Netflix, no matter where you're located. NordVPN is that VPN service.
The provider is quick to leap into action when they're notified that a server no longer provides access to the streaming service, quickly setting up new servers to once again provide access.
NordVPN is the best VPN provider to offer reliable access to Netflix. The company's resources allow them to easily counter when Netflix blacklists a server, acting quickly by establishing new servers and IP addresses.
I've had fine experiences with the provider. Any time I've been denied access to Netflix while using a NordVPN server, I have always had great luck in simply selecting another server in order to regain access.​
This is a provider that is passionate about ensuring that its customers have continued access to Netflix. In addition to quick response times, NordVPN also provides a helpful FAQ and links to Chrome, Edge, and Firefox browser extensions for use with Netflix.
24/7 live chat support, fast connections, servers in 60+ countries, apps for all popular connected devices, and a 30-day money-back guarantee all add up to a VPN provider worth checking out.
Fast Connection Speeds
The provider offered impressive connection speeds in my most recent rounds of speed tests (196.4 Mbps), and it provided more than enough bandwidth to stream HD and 4K Netflix content. (Depending on your ISP-provided connection speeds, of course.)
App Support
NordVPN provides app support for all of the most popular device platforms, including Windows, macOS (with native Apple Silicon support), iOS, Android, Amazon Fire, Linux, and Android TV devices. Chrome, Edge, and Firefox browser extensions are available to protect and enhance your streaming binges. If you can watch Netflix on it, there's a good chance NordVPN has you covered.
Pricing
A month-to-month NordVPN subscription will run you a little less than what you pay for your mid-range Netflix subscription. If you opt for a one-year or two-year plan, you'll pay less per month than you do for a CBS All Access subscription plan.
While NordVPN offers a 30-day money-back guarantee, I'm thinking that not many of you will ask for a refund once you've tried the service.
TRY NORDVPN RISK FREE
A full-featured, no-risk 30-day trial of NordVPN is available if you sign up at this page. You'll have full access to the top VPN for watching U.S Netflix from abroad for 30 days, making NordVPN a top-notch option for those traveling abroad for a short while who don't want to miss out on their favorite shows while away.
You don't have to worry about gotchas or fine print when you take advantage of this offer. Just contact NordVPN support before the 30-day free trial period expires and you'll score a full refund. Click here to start your NordVPN trial.
Customer Support
If users do have an issue with their NordVPN service, they can immediately notify the provider's customer support agents via 24/7 support chat.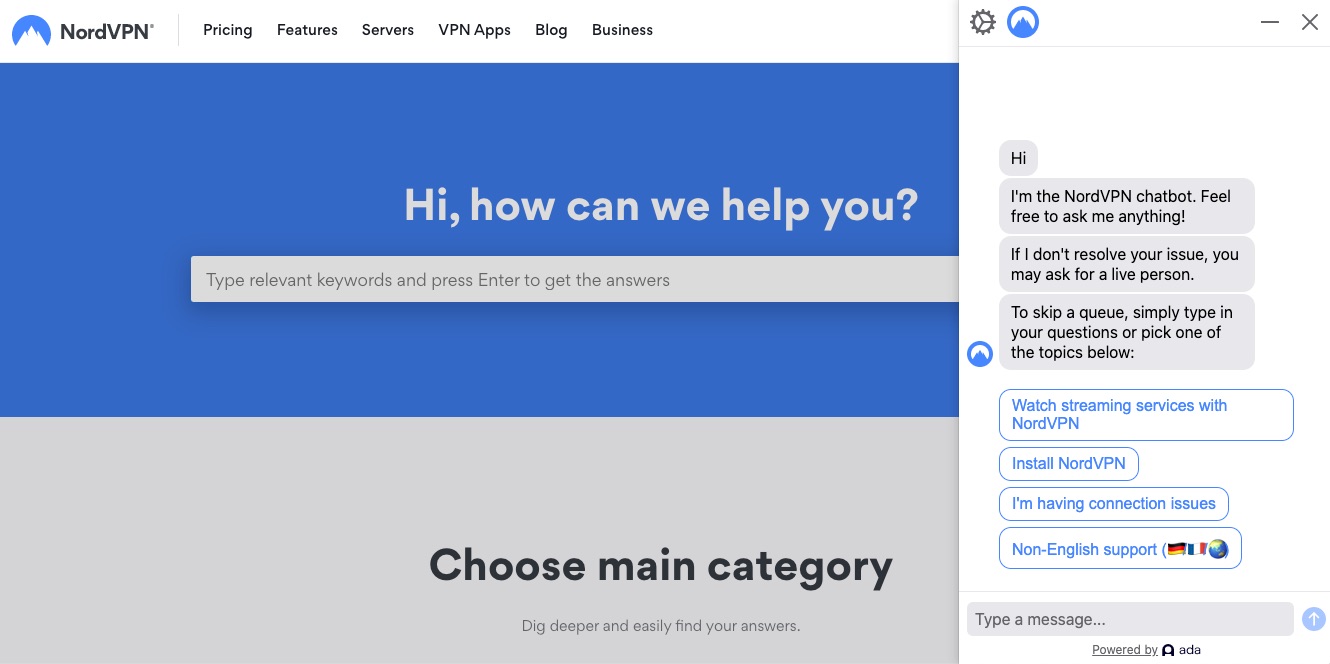 NordVPN customer support agents seem to do a good job of responding quickly when they find that Netflix has blocked a server, quickly adding new servers when needed.
Global Server Coverage
With 5,600+ servers stationed in 60+ countries, NordVPN provides top-notch global server coverage.
Privacy and Security
NordVPN follows a strict "no logs" policy when it comes to recording the online antics of its customers.
Privacy-sensitive users can protect their payment information thanks to the provider's willingness to accept Bitcoin in return for their services.
The provider also owns and operates its servers, keeping third-party contractors away from your personal info. It also runs all server operations solely from volatile RAM. This means all data is erased from a NordVPN server whenever it is shutdown or rebooted, as no data is ever written to a physical hard drive.
Your online activities are hidden from sight, thanks to the provider's military-grade encrypted connections, kill switch protection, and IP/DNS leak protection. The provider offers a proprietary NordLynx connection protocol, based on the WireGuard protocol, which is optimized for both performance and protection. Malware protection is available from the provider, as is ad and tracker blocking.
Methodology for Assessing a VPN to View Netflix
Not all VPNs are able to deliver reliable access to Netflix and other geo-controlled streaming sites. Here, I've listed some of the features I consider when determining a VPN's ability to deliver reliable access to Netflix or other streaming services:
Connection speed: Streaming fans know that the faster their internet connection, the better their streaming experience. VPNs with data cap or connection throttling policies are not copacetic with an enjoyable experience. NordVPN's "no-cap" connections are among the fastest in the VPN industry.
Server network: If your VPN has a large number of servers in its global server network, you'll have more success in accessing and viewing your favorite TV shows and films. If the VPN also has multiple servers in each location, it helps prevent a single server from being overloaded with users. This helps ensure better server performance.
Value: If you compare a VPN's subscription fee to the feature set it offers, you'll have a good idea of the value the service offers. All providers recommended in my articles offer excellent value.
Ease of use: Rookie VPN users are likely in search of uncomplicated apps for their favorite devices. NordVPN's easy-to-use apps are available for most device platforms. Browser extensions and comprehensive router support are also available.
Security and privacy: All VPNs should (at least) offer banking-level encryption, and a kill switch to keep your online travels undercover. Malware and virus protections, ad blocking, and other features are a bonus. Providers should also never save any type of identifying server logs.
These are just a few of the factors that I consider in my comprehensive VPN testing methodology. This data-driven approach allows me to fully understand the VPN providers and their services. By doing this, I can recommend only those VPNs that are a good fit for my readers' needs.
In Closing
Since Hola has let you down, I strongly encourage you to give NordVPN a try. The provider offers consistent access to Netflix, quickly replacing blacklisted servers. The provider's 24/7 support chat makes it easy to report an issue.
NordVPN is also an asset when considering protection for your other online activities, providing fast, encrypted connections and excellent privacy protection.
NordVPN is my best bet for use with Netflix, and their 30-day money-back guarantee means you have nothing to lose.
Netflix VPN FAQs
Why Not Use a Free VPN to Watch Netflix?
Free VPNs have small global server networks, meaning it's easy for Netflix and other streaming services to block the small pool of IP addresses used by the free VPNs. Free VPNs are also known for throttling their users' bandwidth, while also placing data caps on their usage.
Free VPNs also have been known to log their users' online activities, selling the information to advertisers and other nosy types. Plus, some freebie VPNs have been caught inserting unwanted tracking cookies and ads into their users' browser sessions.
Will a VPN Slow Down My Connection Too Much for Netflix?
If your usual ISP-provided connection speeds are fast enough for Netflix, there is a good chance that a quality VPN will not slow down your connection enough to affect your streaming. Netflix 4K streams require 15 Mbps download speeds to stream properly.