Thailand is home to Khon dance dramas, spicy cuisine, and Muay Thai ​kickboxing. However, if you're an American resident traveling abroad and looking for access to Netflix content from America, you're out of luck. Ain't that a kick in the head?
Internet penetration in Thailand stood at 69.5% of the population, or 49 million users, as of 2021. Internet speed data for the same year reports that Thailand residents enjoy an average internet speed of a bit over 180 Mbps.
Thai film lovers have access to a Thailand-based Netflix collection, but they do not have access to the streaming provider's U.S.-based library of content. While I'm sure Netflix in the country is entertaining, if limited, it can't match the number of films and television shows available in the United States.
​
The easy way to access U.S. Netflix in Thailand...
​​​​​You don't need to return to the U.S. to access the U.S. Netflix library, ​all you need is a VPN. However, not all VPNs will work.
I've tested a lot of VPNs, and I find NordVPN ​​​to be the most reliable for access to Netflix USA and many other countries.
​​It's really fast as well, so you can binge in HD without the buffering.
​NordVPN​ has a 30-day money-back guarantee, so you can try ​it risk-free.
Why American Netflix Can't Be Viewed in Thailand
Your Netflix subscription will gain you entry to any Netflix gateway around the world. However, your content selection will be limited to whatever is licensed for the country you are residing in.
That means that, while you are visiting Thailand, you're prevented from watching the U.S. version of the streaming service.
Netflix subscribers abroad who use the Netflix app or enter "https://netflix.com" into their browser are routed exclusively to the content licensed for viewing inside the country they're residing in, not the country where they signed up.
This isn't done merely out of an urge on Netflix's part to be controlling but is instead a controlling action on the part of their content production partners.
Why Is American Netflix Content Unavailable in Thailand?
Netflix content is licensed from movie studios and television networks. A separate agreement is signed for each country Netflix serves. Each deal restricts access to the content to that specific country.
While there is undoubtedly a bit of crossover as to the content made available for each region, these contracts lead to a situation where much of the content isn't available in all countries. Netflix is required to ensure that access to said content is limited to the contracted area.
If they fail to do so, entertainment industry lawyers come calling.
How Does Netflix Prevent Non-Residents From Viewing American Netflix Content?
When a device connects to the internet, it is assigned a unique IP address. The address acts as an identifier for the device, much like your home is identified by its mailing address. It helps determine where the information your device receives and sends should be routed.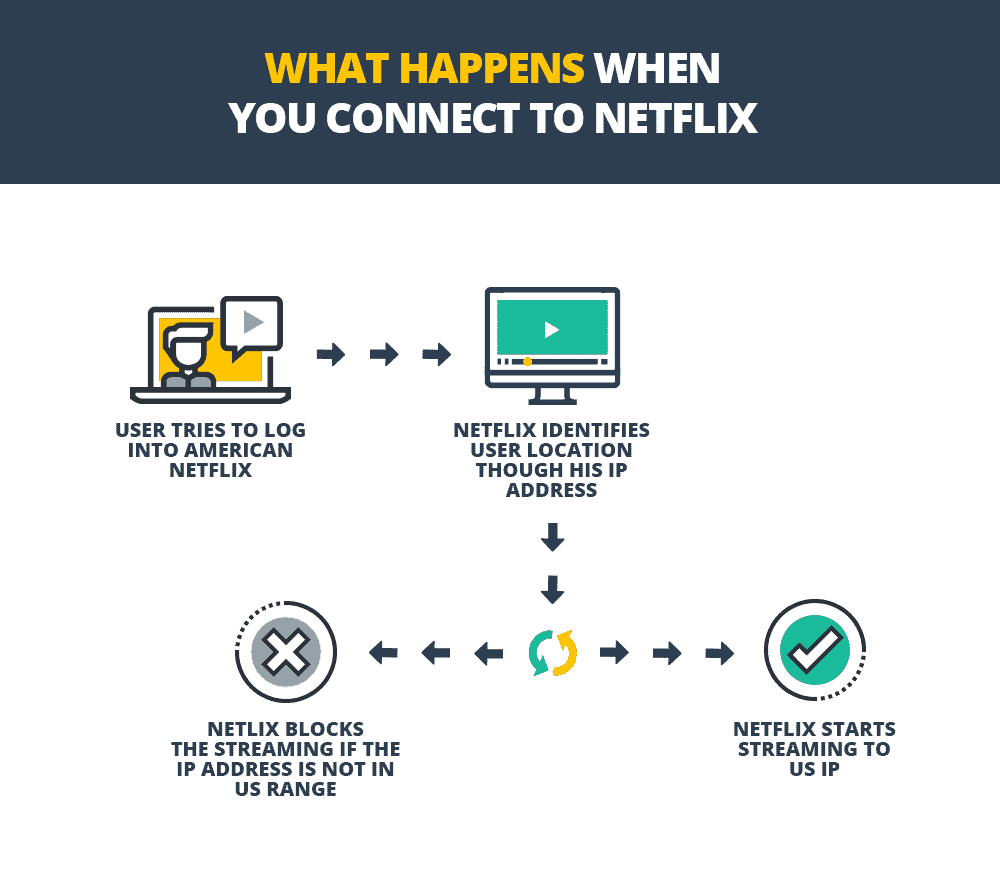 All countries use a range of IP addresses that are assigned to them for use by connected devices inside their borders. Netflix uses a device's IP address to determine its location and which version of Netflix it should have access to.
How a VPN Allows You to View Netflix Content
What Is a VPN?
A Virtual Private Network (VPN) provides a number of helpful services to its users. A VPN encrypts a user's internet connection, making it difficult for a third party, such as a hacker or a government agent, to monitor the user's online activities and their related personal and business information.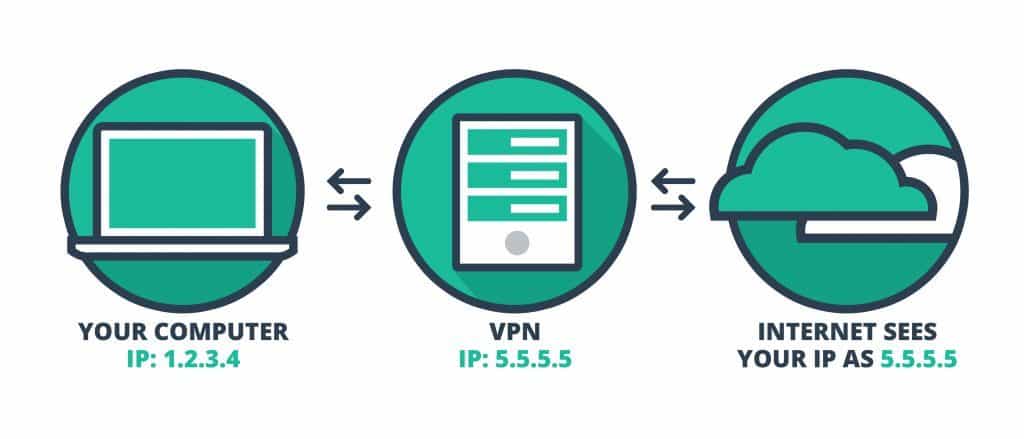 The most important feature of a VPN, at least for Netflix access, is the service's ability to "spoof" a user's IP address, making it appear as if the user is located elsewhere. This "spoofing" capability is what allows a user to view Netflix content from another country.
WANT TO TRY THE TOP VPN RISK FREE?
A full-featured, no-risk 30-day trial of NordVPN is available if you sign up at this page. You'll have full access to the top VPN for accessing American Netflix in Thailand for 30 days, making NordVPN a top-notch option for those traveling to Thailand on a short vacation.
You don't have to worry about gotchas or fine print when you take advantage of this offer. Just contact NordVPN support before the 30-day free trial period expires and you'll score a full refund. Start your NordVPN trial here.
How a VPN Enables Access to American Netflix Content
To access U.S. Netflix, a user loads their VPN app and selects a VPN server in the U.S. They then connect to Netflix via their browser or an app.
The streaming service sees the connection coming in from a U.S. IP address, so it connects it to the U.S. content trove and the user happily streams their favorite content. Easy peasy, right?
Yeah, it was – until Netflix figured out how to tell if a user was riding a VPN connection into their service.
The streaming giant eventually became quite good at detecting when a VPN was being used to connect to their servers. Then came the blacklisting of the IP addresses used by the VPN servers.
This started happening so often that VPN providers with limited resources gave up trying to keep the lines open to Netflix. Some VPNs continued to work to keep access to Netflix open for their customers but were slow to respond when IP addresses were blocked.
However, there is still a group of VPNs that are staying in the game, providing access to Netflix and responding quickly with new IP addresses when they discover older IPs no longer work with Netflix. The best of these remaining providers is NordVPN.
NordVPN is currently the best way to maintain your access to American Netflix content when you're in another country. The provider responds quickly when action is required to keep the show going.
In all my time using the VPN service, it has provided more than enough bandwidth, offered excellent customer support and privacy protection, and has made available an above-average number of global access points for my needs.
NordVPN also provides a pleasing amount of Netflix-related information designed to enhance your streaming experience.
NordVPN Coupon
SAVE up to 69% + 3 months free
Get Deal ›
Coupon applied automatically
Connection Speed
Connections provided by NordVPN, on average, provide HD-capable speeds. While Thailand's average connection speeds aren't the best around, NordVPN shouldn't slow them by much, making them more than up to Netflix's HD bandwidth requirements.
Multi-Platform Support
No matter which device you use to access Netflix, NordVPN likely has you covered. The provider offers native app support for most all of the popular device platforms, including Windows, macOS, iOS, Android, Amazon Fire, Linux, and Android TV devices.
Browser extensions are also available to protect your Chrome and Firefox viewing sessions. Router support is also available, including pre-configured routers. Up to 6 devices can simultaneously connect on a single account.
Pricing
A month-to-month NordVPN subscription will cost you about the same price as a mid-range Netflix subscription. If you opt for a one or two-year subscription, the price drops down to matinee movie rates.
In any case, you're protected by a 30-day money-back guarantee (not that you're going to need it).
Customer Support
If you ever have an issue with your VPN service, Netflix-related or otherwise, you can rest easy knowing the provider's customer support folk are always available through convenient 24/7 live support chat.
You can also submit a trouble ticket or look up your own answer via a searchable support library.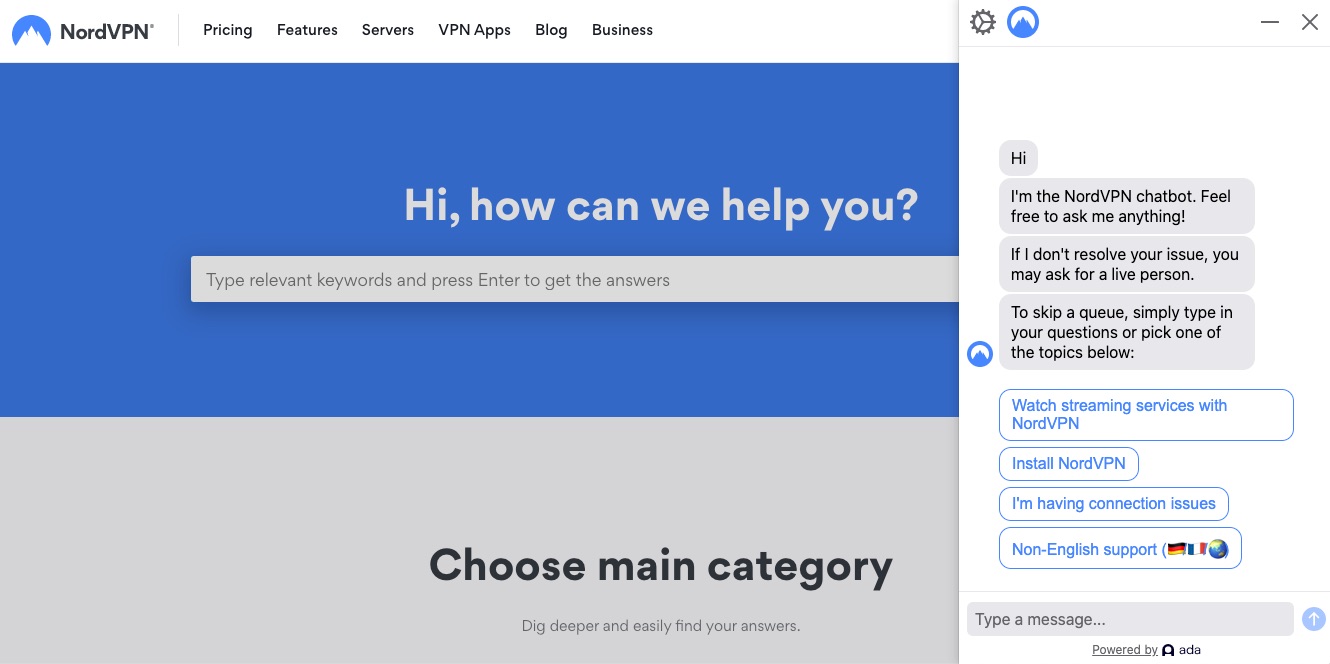 Global Server Coverage
Netflix content can't hide from NordVPN's 5,400+ servers in just under 60 countries around the world.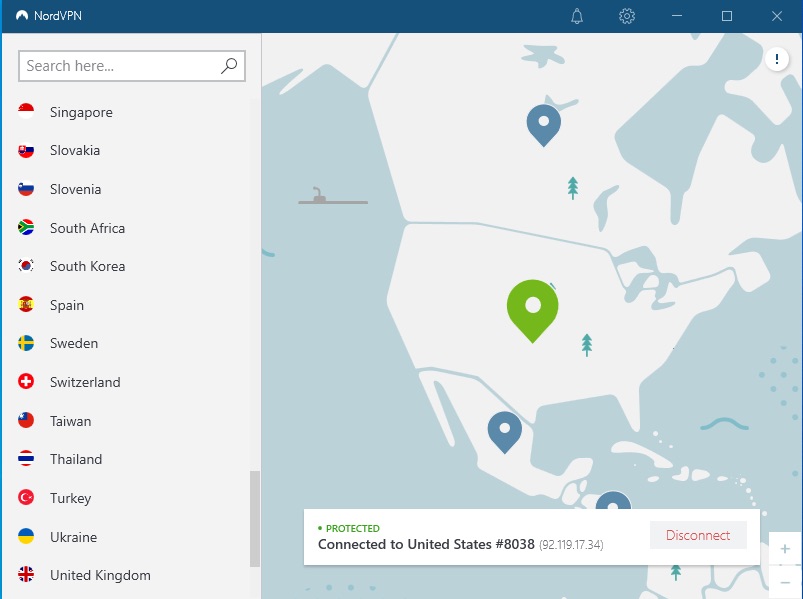 Privacy and Security
NordVPN never tracks you or logs your activities while you're using the service.
If you want to protect your subscription payment information, take advantage of the provider's Bitcoin payment option.
The provider's owned-and-operated servers keep third-party contractors away from your personal data. All NordVPN servers are operated solely from RAM, meaning no data of any kind is written to a physical hard drive. All data is securely wiped whenever a NordVPN server is rebooted or turned off.
NordVPN protects your online activities from being monitored by encrypting all connections with government-level encryption, a kill switch, and other protective measures.
American Netflix in Thailand FAQs
Why Does Netflix Block American Content in Thailand?
Netflix licenses its content from TV and movie producers. These contracts specify which countries the movies can be shown in. (There is more money in it for the producers by licensing content on a country-by-country basis.) So, Netflix is contractually obligated to block access from outside of the contracted regions.
How Do I Confirm That I'm Truly Viewing American Content?
There are a few ways to confirm that you are looking at American Netflix content. However, the easiest way that I have found is to scroll down on the Netflix Home page until I find the "Top 10" section. If you're connected to the American version of Netflix you'll see "Top 10 Movies in the U.S. Today." (Cool! "Minions: The Rise of Gru" is number two!)
Conclusion
NordVPN is, in my not-so-humble opinion, the best way to enjoy American Netflix, no matter where you're located.
The provider keeps their customers' online activities undercover, opens up access to Netflix via their wide-ranging global server coverage, provides excellent customer support, and keeps your video entertainment streaming smooth via their fast connections.
NordVPN Coupon
SAVE up to 69% + 3 months free
Get Deal ›
Coupon applied automatically