Are you looking to access geo-restricted services that are only available to users located in India? To access certain websites such as streaming services like Star TV, Hotstar and Zee TV, you need an Indian IP address.
In this post, I'll explain how you can use a Virtual Private Network (VPN) to access Indian content from anywhere in the world.
How Does a VPN Help Me Get an Indian IP Address?
When you connect to the internet, all of your communications are tagged by an IP address, which identifies your device and includes a reference to your geo-location.
There are many websites in India that are only intended to serve an Indian audience. If you want to access geo-restricted streaming platforms like India TV or Hotstar, or services such as the Bank of India's online banking from abroad, you need to access those services with an Indian IP address.
A VPN gets around this problem. It diverts your internet traffic through its own network via an intermediary server in a country of your choice. If you connect to a VPN server in India, all of your internet traffic will appear to come from an Indian IP address and not yours.
VPNs also encrypt your traffic, keeping your information away from the prying eyes of hackers, network administrators, government agencies and any other snoopers.
How Do I Get an Indian IP Address from Abroad?
Here are the steps you need to follow to get your internet freedom back and continue to use all the services you can get in India while you are outside of the country.
Choose a VPN (I recommend NordVPN).
Download and install the appropriate VPN app for your device.
Connect to one of the VPN's Indian servers. (You may need to clear your browser's cache and cookies.)
Surf to a geo-restricted Indian site from outside of the country, and you should have unrestricted access.
GET AN INDIAN IP ADDRESS FOR FREE: If you're not sure a VPN is the one for you, take advantage of something like NordVPN's deal. Subscribers get a 30-day money-back guarantee, so you can use the service for a month and get a no-hassle refund if you cancel in time.
Best VPNs for an Indian IP Address
After examining all of the VPNs available, I have come up with the top 7 VPNs that will get you access to Indian websites.
There are many VPN services available, but not all of them are any good. I have done the research to identify the best VPNs for getting into Indian websites from abroad. They need to have the following attributes:
Server options in India
High speeds for video streaming
A self-installing, straightforward app
Support for the most popular operating systems
Strong security and privacy protection
Here is my detailed list of the best VPNs to get an Indian IP address:
Jul 2022
NordVPN is my #1 pick for getting an Indian IP address. It's a great option for India because it's one of the few VPNs in the world that can fool the location detection system of Netflix India.
It has over 5,400 servers in 59+ countries, including 30+ servers in India. The provider's speeds are extremely fast, perfect for streaming video in HD.
The provider completely owns and operates its global server network, meaning no third-party folks are accessing your personal information. In addition, NordVPN runs all of its servers 100% from RAM, never waiting even a bit of information to a physical hard drive. This has the benefit of seeing all information being securely wiped upon any server reboot.
Security features include a kill switch and a system called CyberSec.
The CyberSec feature strips pages of ads, blocks popups, and scans for malware (blocking infected pages from loading). Security measures on transmissions include a private DNS service and encryption both for session establishment and for data in transit.
Connection procedures are protected by 2048-bit RSA encryption and data transfers are encrypted with a 256-bit AES cipher.
NordVPN gives you the option of Double VPN, which routes your connection through two servers in different countries, adding two levels of encryption. You can also connect to the Tor network through the NordVPN system.
Apps can be installed on Windows, Linux, macOS (with native M1 Mac support), iOS, Android, Amazon Fire and Android TV. You can install the VPN manually on select routers. Chrome, Edge and Firefox browser extensions are available. 6 simultaneous connections are allowed per account.
Pros:
Servers in India
Affordable option
Massive network of servers
Unblocks a variety of streaming services
Includes lots of advanced security features
Cons:
Apps aren't extremely user-friendly
BEST VPN FOR AN INDIAN IP ADDRESS:NordVPN is the #1 VPN for getting an IP address in India thanks to its extraordinarily fast connection speeds, high-end encryption, great multi-platform support and more. The provider charges a reasonable price for its service. A 30-day money-back guarantee is available.
Read my full NordVPN review.
NordVPN Coupon
SAVE 60% on a 2 year plan
Get Deal ›
Coupon applied automatically
Surfshark earns the 2nd spot on this list thanks to its budget pricing. The provider offers reliable access to the internet in India from around the globe.
Its server network of 3,200+ servers located in 65+ countries is about double what the service boasted at this time last year. The provider boasts that its network provides access to more than 30 Netflix libraries around the globe.
Depending on your usual download speeds, the provider's connection speeds are easily up to handling streaming, online gaming and sharing large files. No data caps or bandwidth throttling to worry about here.
Surfshark offers easy-to-install-and-use apps for the Amazon Fire TV, iOS, Android, Linux, Windows and macOS device platforms. (The macOS app boasts M1 Mac support.)
Chrome and Firefox browser extensions are also available, as is compatibility with a large number of router makes and models. Surfshark offers an unlimited simultaneous connections allowance.
Surfshark hides your online antics from prying eyes by using military-level 256-bit AES encryption, a kill switch, and DNS leak prevention. Also available are ad-blocking, tracker, malware and phishing protection. An optional MultiHop server mode that routes your internet connection through two VPN servers rounds out the provider's complete protection package.
No server logs of Surfshark users' online activities are ever kept, and the provider accepts various forms of cryptocurrency as payment.
Pros:
Provides reliable access to India and other countries
Bargain-basement pricing
Unlimited simultaneous connections
Fast download speeds
Cons:
Apps don't include many advanced features
BEST BUDGET OPTION:Surfshark provides online protection and access to Indian IP addresses for large groups of users with no limit on the number of connections, and for an extremely reasonable price. The provider offers comprehensive online security and fast connection speeds. A 30-day money-back guarantee is available.
Read my full review of Surfshark.
Surfshark Coupon
SAVE 82% and Get 2 Months FREE on the 2 year plan
Get Deal ›
Coupon applied automatically
ExpressVPN's server network includes 3,000+ servers in 160 locations spread across 94+ countries, making it one of the best providers for accessing international content. The company has three server farms in India.
You can contact the company's support team around the clock every day of the year through a chat facility on the website. The provider's speeds are the fastest of all VPN providers in this article.
The system uses 256-bit AES encryption to make transmissions unreadable to snoopers. The distribution of encryption keys is protected by 4096-bit RSA public-key encryption. Apps contain additional security features, such as a kill switch that prevents applications on your device from connecting to the internet and exposing your real IP address when the VPN is not active.
ExpressVPN recently added new protective features, such as its Threat Manager, which is a new privacy feature that protects against apps, trackers and malware. Meanwhile, Parallel Connections is a new feature that works behind the scenes to ensure faster and more reliable VPN connections.
Both new features are enabled by ExpressVPN's proprietary VPN protocol, Lightway.
Other security measures include DNS leak protection and perfect forward secrecy. The service guarantees privacy by keeping no logs of personally identifiable information. ExpressVPN accepts Bitcoin as payment for increased anonymity.
Apps are available for Windows, Linux, macOS, iOS, Android, Android TV and ChromeOS devices. Browser extensions include options for Chrome, Edge and Firefox platforms. You can also install ExpressVPN on select home routers, and it even makes its own easy-to-use custom firmware (which was recently updated).
You can connect up to 5 devices simultaneously, but a router installation counts as one connection while covering all of the devices in your home.
Pros:
Fast speeds for streaming HD video
Excellent unblocking capabilities
Secure and private service
Fantastic technical support available at any given time
EXTENSIVE WORLDWIDE COVERAGE:ExpressVPN provides thousands of servers all over the world, including in India, making it an excellent provider for accessing content worldwide. Reliable in India, it has great speeds and excellent customer support available 24/7. You get a 30-day money-back guarantee to try the service risk-free.
Read my full review of ExpressVPN.
ExpressVPN Coupon
Special Offer - get 3 months extra FREE
Get Deal ›
Coupon applied automatically
CyberGhost offers great speeds and enables you to optimize settings based on your intended activity, for example, streaming video, with just one click. The company runs a total of 7,900+ servers in 90+ countries. There are 35+ servers in Mumbai, India.
Session establishment procedures are protected by 4096-bit RSA encryption and the data transfers are covered by 256-bit AES encryption. These are among the highest security levels in the industry.
You don't pay directly to CyberGhost, so you can't be traced through your bank details. The only information that the company holds on each customer is an account number and the subscription expiry date. A kill switch and DNS leak protection are included.
Apps are available for Windows, macOS, iOS, Linux, Android TV and Android. Chrome and Firefox browser extensions are available, and there's plenty of support for routers. 7 simultaneous connections are allowed.
Reliable VPN service isn't all that's available from CyberGhost. The provider also offers a password manager, warnings when your email address is included in a data breach, and Windows security apps and services, like antivirus.
Pros:
An attractive, easy-to-use app
Great speeds for downloading and streaming video
Account anonymity methods
Cons:
Accessing support negates anonymity procedures
Doesn't work in China
EASY:CyberGhost is easy to use, provides access to many blocked sites, and offers great speeds. You get a 45-day money-back guarantee on all subscription periods except for the one-month plan, which has a 14-day money-back guarantee.
Read my full CyberGhost review.
CyberGhost Coupon
SAVE 82% + 3 Months FREE on the 3 year plan
Get Deal ›
Coupon applied automatically

Private Internet Access (PIA) provides easy access to Indian IP addresses, while doing an excellent job when it comes to online security and privacy.
While the provider's download speeds are not the fastest I've ever seen, it can easily handle any popular online pastime.
The provider has 3,300+ servers, spread among more than 80 countries, which provides reliable access to content around the lion's share of the globe.
PIA-provided connections are well-protected thanks to PIA's use of government-level encryption, IP/DNS leak prevention, and a kill switch. Blocking of ads, trackers, malware and malicious sites is available.
PIA keeps no server logs of any kind. The provider's Bitcoin payment option means there is no connection between your payment info and your account if you use a disposable email address.
App support from the provider includes offerings for Android, iOS, Windows, macOS and Linux devices. Chrome, Opera and Firefox browser extensions protect your browsing sessions, and the provider boasts Linksys, Asus and Netgear router compatibility.
Up to 10 devices can be concurrently connected on a single account.
Live support chat, a trouble ticket form and a searchable support/troubleshooting library have your support needs covered.
For more information, visit the Private internet Access VPN website.
Pros:
Native support for numerous devices, browsers and routers
Comprehensive online security and privacy
Concurrently connect up to 10 devices
Cons:
Doesn't offer streaming-optimized servers
Has trouble in some overly-restrictive countries
RELIABLE ACCESS TO INDIAN IPs:Private Internet Access provides reliable Indian IP addresses, while also protecting all of your online activities from prying eyes. The provider's connection speeds are well above average, easily handling your favorite online pastimes. A 30-day money-back guarantee is available.
Read my full review of Private Internet Access.
Private Internet Access Coupon
SAVE 82% on the 2-year plan + 2 months FREE!
Get Deal ›
Coupon applied automatically
PrivateVPN was created by internet privacy activists and goes to great lengths to ensure your anonymity. It has more than 200 servers in 60+ countries, including two servers in India – one in Bangalore and one in Chennai.
The provider's protected connections are pleasingly fast, providing plenty of bandwidth for your favorite online activities.
Session establishment procedures are protected by 2048-bit RSA encryption and data transfers are encrypted with a 256-bit AES cipher. The company uses a separate payment processor, so it doesn't have to keep any information about customers on its servers. This provider keeps no connection logs, and a kill switch is included in the service.
Apps are available for Windows, macOS, iOS, and Android devices. You can set up the VPN manually on Linux computers and some routers. Each account gives you an allowance of 6 simultaneous connections.
PrivateVPN customer support options includes live support chat and a non-searchable FAQ. The provider quickly responds to questions submitted via their "Contact Us" form.
Pros:
Account anonymity procedures
Easy-to-use app
Excellent speeds for downloading video streaming
Cons:
Only two servers in India
No live chat support
GOOD SPEEDS:PrivateVPN offers a fast and reliable service. It can unblock a lot of streaming sites. PrivateVPN gives customers a 30-day money-back guarantee.
Read my full PrivateVPN review.
PrivateVPN Coupon
SAVE 79% on the 3 year plan
Get Deal ›
Coupon applied automatically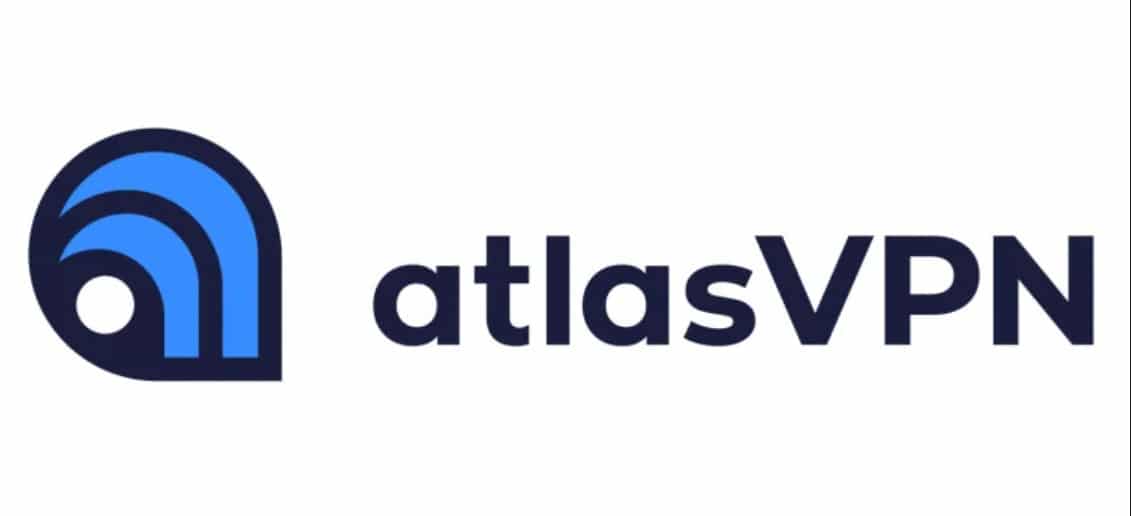 Atlas VPN provides excellent access to IP addresses from inside of India, while keeping things undercover with comprehensive online protection and privacy.
Atlas VPN's global server network boasts 750+ servers stationed in 34 countries. While those numbers are clearly not the best in this list, the network does a great job of enabling access to geo-controlled content in the 34 countries where the provider's servers are located.
Atlas VPN download speeds are impressive, and its no-data-cap connections can readily handle your favorite online enjoyments.
The provider uses government-grade encryption, a kill switch and other protections to keep your online antics incognito. Malicious online services and pesky ads are blocked by the provider's Safebrowse and Safebrowse Plus features. The provider's new MultiHop+ feature grants added online anonymity, as the feature selects a random exit server, then rotates it as you browse.
An industry-standard no-server-logs-ever policy means there is no evidence to be used later. However, a cryptocurrency payment option is not available.
Android, iOS, macOS, Windows, Android TV and Amazon Fire TV device users benefit from Atlas VPN's native app support. Unfortunately, Linux support, browser extensions and router support are not available. However, the provider says support for all is on the way.
Atlas VPN puts no limit on the number of devices users can simultaneously connect to the provider's servers on a single account.
Customer support from the provider includes live subscriber chat, email, a contact form and a support library.
Pros:
Fast connections to Indian IP addresses
Top-notch online security and privacy
Support for many popular devices
Cons:
No Linux support or router support
Global server coverage a bit lacking
Lacks browser extensions
UNLIMITED INDIAN IP ADDRESSES:Atlas VPN's reliable connection provides easy access to Indian IPs. The provider's encryption prevents anyone from monitoring your online activities. Better server coverage and device support would be an improvement. A 30-day money-back guarantee is available.
Atlas VPN Coupon
SAVE 82% on a 3 year plan
Get Deal ›
Coupon applied automatically
Methodology for Assessing VPNs for an Indian IP Address
You can't choose just any VPN to gain access to an Indian IP address. There are certain aspects of the VPN service provider that you have to look for.
I make sure that each VPN I recommended offers the following:
Speed: No matter what online activity you plan to conduct with your local IP address from India, fast speeds are critical. It will make streaming, gaming and file sharing a joy instead of a pain. All of the VPNs on my list offer superior connection speeds.
Server Network: Obviously, to get an Indian IP address, a VPN has to offer servers in India. I made sure that each VPN I reviewed offers Indian servers, as well as above-average global server networks generally.
Value: It makes no sense to invest in a VPN if the price is too high to justify its offerings. Each VPN on my list sells its service for a price that is commensurate with what they offer in the way of features, functionality and more.
Ease of Use: You don't want a VPN that makes it difficult to do simple things, like connect to a server in a specific country. That's why I ensured that each VPN on my list offers easy-to-use apps that make it simple to get that Indian IP address you crave.
Security and Privacy: Digital security and privacy protections are important, no matter what online activity you intend to perform. You should always look for government-grade encryption, an automatic kill switch, and DNS/IP leak protection. Make sure the VPN service provider doesn't keep any activity logs, either. Every VPN on my list fits this description.
Streaming: Since streaming is a popular activity for VPN users, I made sure that each VPN I recommended offers easy access to a multitude of streaming services, including India-based Hotstar, as well as Hulu, Netflix, Amazon Prime Video and more.
This is not where my research ends. I also consider other factors while conducting my comprehensive VPN testing methodology. My research approach helps me to better understand these VPNs, so I can recommend only those that are a good fit for your needs.
Can I Get an Indian IP Address for Free?
You have to be careful when you select a VPN because many services use a subscription model, which requires you to pay upfront. Even some paid services aren't fast enough for video streaming, and not all providers have servers in India.
You should be particularly cautious of free VPNs and question how these companies are making money, and whether they're able to provide a quality service. Many free VPNs are actually scams.
A lot of them don't include any encryption and stand no chance of getting you into sites that operate regional restrictions.
You also have to be careful about your privacy. Not only do some of these free services contain no privacy protection, but they actually track your internet activities and sell that information to marketers. Free VPN services just aren't worth the effort of installing.
In this case, you really do get what you pay for. VPNs that cost little or nothing are worth exactly that.
Tip: You can use NordVPN for up to 30 days and cancel for a full refund. This effectively gives you a top-tier VPN free for a month so you can see if it's worth investing in for the long-term.
Indian IP Address VPN FAQs
Are VPNs Legal in India?
The use of VPNs in India is totally legal. However, the government does have the ability to block websites and app stores, so it might be a good idea to have your VPN installed on your devices before crossing Indian borders.
Can a VPN Allow Me to Watch Bollywood Movies from Outside of India?
While Indian streaming services, including Sony LIV, Hotstar and Jiocinema, restrict their viewing to fans inside of India, a VPN can make it appear as if you are in India, unblocking these Bollywood movie services.
Can I Watch Cricket from Outside of India?
Yes. A VPN can provide access to cricket matches, such as those shown on Hotstar, the Indian video-on-demand streaming service owned and operated by The Walt Disney Company.