At a Glance
While traveling internationally is enjoyable and educational, occasionally you need to take a break from seeing the sites and enjoy a bit of binging on Netflix content from back home. You get comfortable with your trusty laptop, settle in, load the Goose VPN app, and look for the VPN server connection in your home country.
Um, wait…There isn't one!
Why Isn't There a Goose VPN Server in My Home Country?
I have found more and more that some of the VPN providers that I've used in the past no longer open up Netflix content from back home while I'm visiting other regions of the world.
Goose VPN is a provider that doesn't offer wide enough global server coverage, limiting their server locations to a mere 26+ countries.
But don't worry, Goose VPN users – you've got options.
Goose VPN not working with Netflix? Try this fix…
Switch to NordVPN (which I've found to be the best VPN for accessing Netflix).
I've tested various VPNs and NordVPN can reliably access Netflix from numerous countries around the globe. The provider delivers speeds fast enough to watch Netflix in HD without worrying about buffering.
Try NordVPN risk-free with their 30-day money-back guarantee.
Why Netflix Blocks a VPN Provider
Not too long ago, almost any VPN was your best option for accessing Netflix content from other regions of the world. However, in 2016, Netflix began to take great notice of VPN users, actively working to keep them from accessing the content stored on their streaming servers.
Allow me to assure you upfront that Netflix doesn't prevent VPN users from viewing their content just to be a jerk about it. The streaming giant's content agreements with television and movie studios require the company to restrict access to said content to specific regions.
A by-product of these agreements is that your favorite content that's shown in the U.S. might not be available to you if you're visiting Germany.
Many VPN providers fail to offer access to a wide variety of Netflix content. Instead, they limit their server locations to a small number of countries.
The Best Alternative When Goose VPN Fails
When you connect one of your devices to a VPN service, you make a connection to one of their servers, which are located in various spots around the globe.
When the device connects, it is given a new IP address, making your location appear to be that of the VPN server it's connected to. (For example, you may be physically located in Rome, Georgia, but it will appear that you're located in Rome, Italy.)
When you connect to a VPN server, you're not the only user that's connected to that server. Multiple users can connect to a server at once. When they connect, they all use the same IP address, making it appear that they're connecting from the same location.
This has the advantage of enhancing your online security, but it can also cause issues with connecting to Netflix.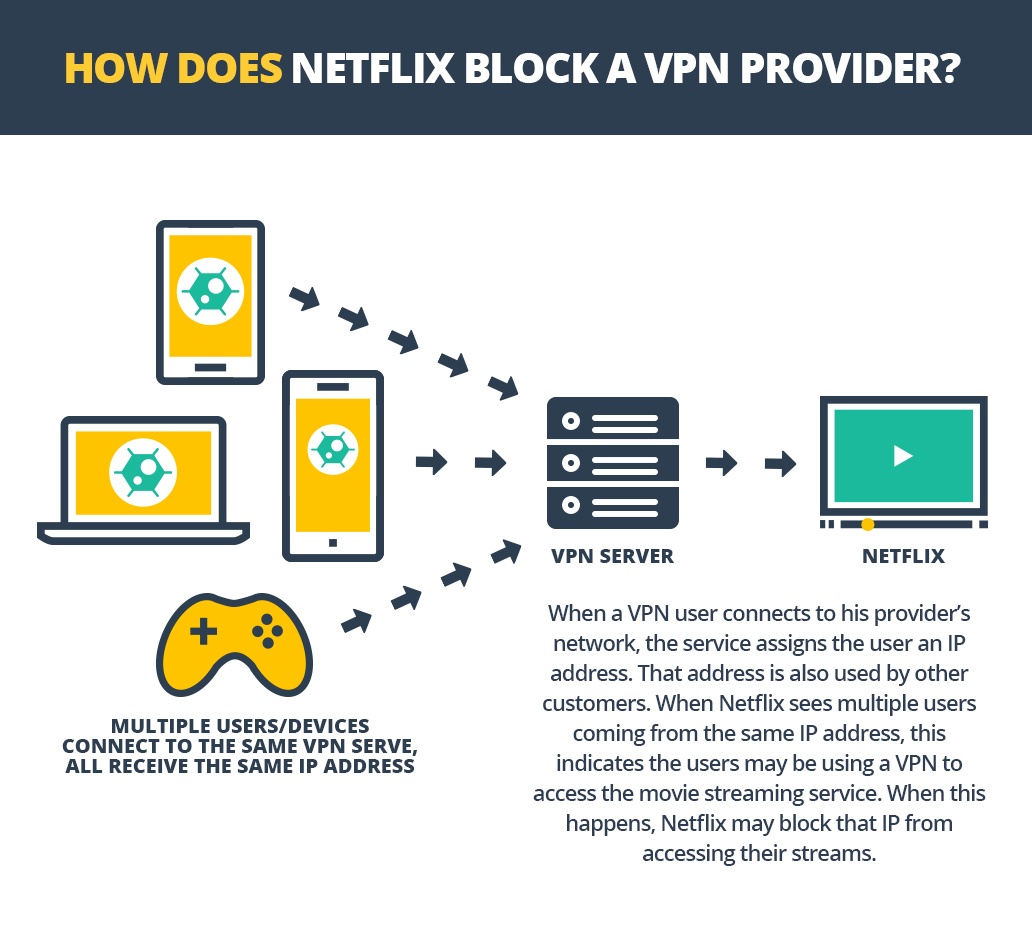 When multiple users access Netflix through the same server, it makes it easier for the streaming service to detect their VPN usage.
When Netflix detects multiple users coming in from the same IP address, they investigate further. If indeed that IP address does belong to a VPN server, they immediately blacklist it, preventing those VPN users from accessing Netflix content.
Once VPN customers discover that they can no longer use their server of choice to access Netflix, they will likely complain to their VPN's customer support folks. (Wouldn't you?)
The VPN provider's support agents check things out, and once they find that a server's IP addresses no longer work to access Netflix, they ideally add new IP addresses, once again opening up access to the streaming content. (Well, until Netflix blacklists that address, and the whole vicious cycle begins once more.)
This whole game of virtual back-and-forth requires a VPN provider with enough resources to work hard to keep up with Netflix. Those VPN providers without enough resources give up the competition. Others, like Goose VPN, limit their server locations, keeping things running lean, financially.
Luckily, there are some providers that continue to hang in there, providing reliable access to Netflix in numerous locations around the globe. In the next sections, I will share information about one of the best of these VPN services.
Best VPN for Accessing Netflix
NordVPN offers what is, in my experience, the most reliable global access to Netflix of any VPN provider that I have had the pleasure to test.
This provider currently has 5,600+ servers stationed in 60+ countries, meaning you should have access to just about any content you desire. While I occasionally run into a server with an IP address that doesn't work, it's a temporary issue, as a quick disconnect and reconnect usually resolves the issue.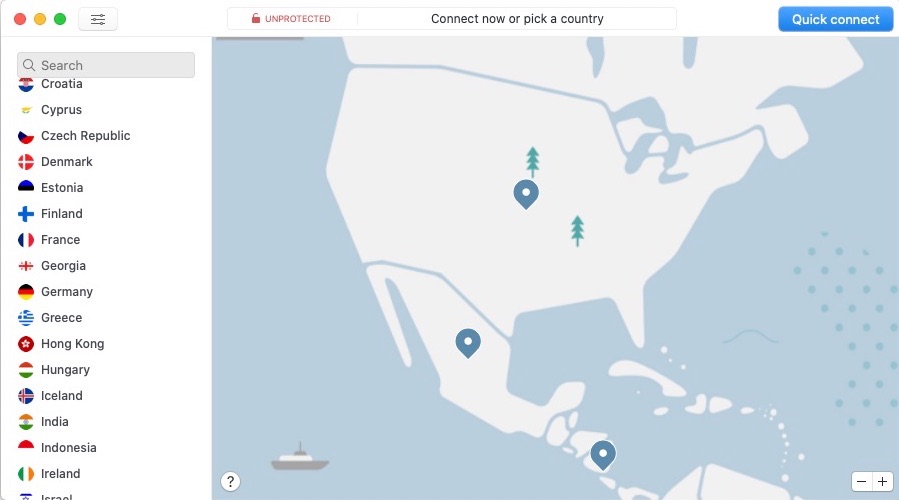 NordVPN also makes it easy for its users to get all the value they can out of both their VPN and Netflix subscriptions. The VPN service offers tips and tricks for using the service, a helpful FAQ, and links to browser extensions for use with the streaming service.
In addition, 24/7 live chat is available, along with streaming-optimized connections, excellent global server coverage, app support for popular desktop and mobile device platforms, and a 30-day money-back guarantee.
Connection Speed
All the global server coverage in the world doesn't mean anything if your VPN provider's connection speeds aren't up to streaming high-definition content. (This is especially important for streaming providers that offer quite a bit of 4K HDR content, like Netflix.)
NordVPN offers excellent speeds, allowing even 4K content to begin playing almost immediately. (Of course, how quickly or smoothly video plays via any VPN all depends on the usual connection speeds that your ISP provides.) NordVPN delivered average download speeds of 196.4 Mbps.
Multi-Platform Support
You may have noticed that there are few modern connected devices capable of video that Netflix is not available on. That makes multi-platform support an essential feature for any VPN service you might be considering.
NordVPN has you covered on all of the most popular device platforms, offering apps that work with Windows, macOS, iOS, Android, Amazon Fire, Linux, and Android TV devices. (The macOS app provides native Apple Silicon support.) Browser extensions are also available for the Chrome, Edge, and Firefox platforms. If you have a compatible router, you can connect all of your devices via one central connection.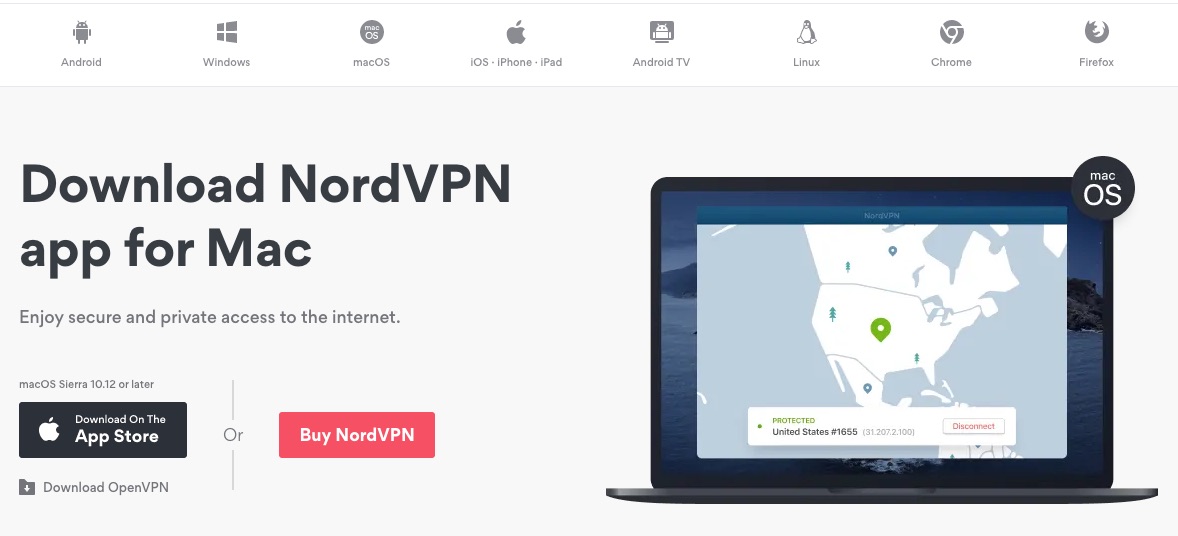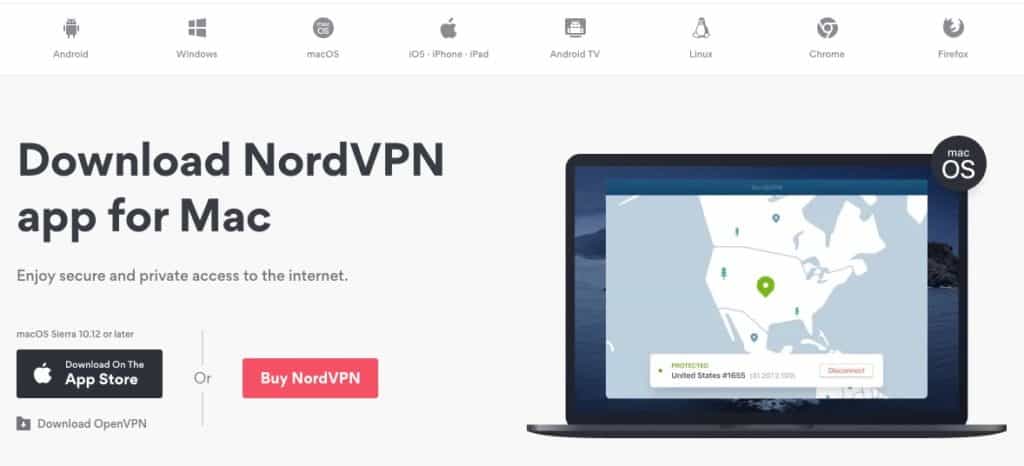 While it's true the VPN provider has a limit of six concurrent connections using the same login, it does offer compatibility with wireless routers of numerous makes and models. You can even get a router preconfigured to work with NordVPN by visiting FlashRouters.com.
Pricing
NordVPN's subscription pricing is quite reasonable when compared to other providers in the VPN industry.
At the time of this article, paying monthly for your subscription will take a $12.99-sized chunk from your bank account each month. Currently, a one-year subscription will run you $4.59 per month ($68.85 for the first year), and a two-year deal will run at $3.99 per month ($107.73 for the first payment). Remember, VPNs have a tendency to change their prices on a regular basis, so visit the NordVPN website for the latest pricing information.
For an extra fee, subscribers can gain access to a data breach scanner, a cross-platform password manager, 1 TB of encrypted cloud storage, a tracker and ad blocker, and malware protection.
Currently, you can get three free months tacked onto the end of an annual subscription by clicking the link below to visit the NordVPN website.
A 30-day money-back guarantee will give you plenty of time to run the provider through its paces.
For more information, visit the NordVPN website.
Customer Support
I hope none of my readers ever experience technical issues while using a VPN. However, Murphy's Law always applies, so if you do have any problems, it's reassuring to know your VPN of choice provides optimal customer support.
NordVPN has you covered in the customer service department, with a 24/7 chatbot and live chat, email support, a trouble ticket tracking system, and an easy-to-search knowledge base.
I have never been disappointed with this provider's customer support, and have always gotten prompt, knowledgeable replies to my inquiries.
Global Server Coverage
As I mentioned before, a VPN provider is only as good as its global server coverage, and NordVPN scores high in this arena. The service currently has more than 5,600 servers stationed in 60+ countries around the globe.
Privacy and Security Protection
An essential feature of any VPN is its ability to keep your online activities private.
NordVPN never saves server logs of any kind. Plus, all server operations are run 100% from RAM, meaning no data is ever written to a physical hard drive. This ensures that all data is completely wiped from the server whenever it is rebooted, shut down, or even unplugged.
The provider also owns and operates many of its server farms (many VPNs will simply lease the servers and contract out the operation of said servers). This keeps those third-party contractors away from customers' personal data.
Bitcoin is happily accepted by NordVPN for its considerable services, meaning your payment information is kept private also.
Plus, NordVPN's owned-and-operated servers prevent third-party contractors from accessing your personal information.
All of your online activities are kept undercover, thanks to the provider's banking-grade encryption, its kill switch protection, and its IP leak and DNS leak protection.
Methodology for Assessing a VPN
When you're in search of a reliable VPN, you should carefully consider several factors. This will allow you to carefully decide which VPN provider is the right one for your needs.
The list below includes many of the factors that I consider when deciding which VPNs are the best option for the task at hand:
Server network: A large global VPN server network is preferable, as it provides access to geo-fenced content in more countries around the globe. All of the VPNs I recommended have servers stationed in numerous locations around the world.
Connection speed: A fast internet connection is a definite benefit, as it makes your online activities more enjoyable. The VPNs included on my list scored well in my connection speed tests.
Value: To determine a VPN provider's true value, compare its price to the features and functionality it offers. The VPNs on my lists all offer an excellent return on investment.
Ease of use: A selection of easy-to-use apps for popular device platforms is a must for users with multiple devices. The VPN providers on my list offer intuitive apps for most popular devices.
Security and privacy: A VPN's online protection should include banking-level encryption, as well as kill switch and DNS/IP leak protection. A no-server-logs policy is also a requirement.
Streaming: Streaming video from popular streaming services is a popular online activity. The VPNs on my list offer reliable access to numerous streaming sites, including Netflix, Amazon Prime Video, Hulu, and others.
The list above does not include everything I consider. The features make up just a portion of my comprehensive VPN testing methodology. My data-driven approach allows me to better understand these VPNs and their services, ensuring I recommend VPNs that are a good fit for my readers' needs.
NordVPN is your best pick to open up global access to Netflix when Goose VPN isn't "down" for it. (Pun intended.) NordVPN offers server access around the globe and is quick to react when new IP addresses are needed.
Fast connections, optimal device coverage, excellent global server coverage, industry-standard privacy protections, and customer support all mean NordVPN is the best choice for a Netflix-helpful VPN provider.
For more information or to purchase a subscription, visit the NordVPN website.
"Netflix" by Dominic Smith licensed under CC BY 2.0
Goose VPN FAQs
How does the Goose VPN interface compare with NordVPN?
Goose VPN's interface is rather slapdash and not very intuitive at all. You cannot select specific server locations inside of countries, instead, the app says the service will select the best server.
Meanwhile, NordVPN's app is well thought out and has improved greatly over the last few years. The provider allows users to select specific servers, as well as designating a server as a favorite for easy access later.
Does the Goose VPN Smart DNS work to stream Netflix?
Sorry, at the moment, Goose VPN does not offer a Smart DNS service. However, on its support site, the provider says the feature is on its roadmap and the provider expects to launch it soon.
Does Goose VPN unblock other streaming services?
While Goose VPN does provide access to Netflix (albeit with extended buffering sessions), other streaming services were a different story.
When I tried Hulu the service would not only not stream, the website would not even load! As for Amazon Prime Video, the service immediately recognized that I was using a VPN and wouldn't allow me to view its content.
HBO Max was also a no-go. BBC iPlayer did allow me to connect, but it was an excruciating experience. Video took an extended time to even begin buffering, the video would then play for three seconds or so, and then I would be notified that I didn't have enough bandwidth to play the video.
Can I trust Goose VPN with my data?
Even though Goose VPN is located in the Netherlands, which is a 14 Eyes country that allows massive government surveillance, it saves no personally identifiable information and saves no online usage logs whatsoever.
Why Can't I Use a Free VPN With Netflix?
Free VPNs do not work with Netflix. Freebie VPNs usually have very small server networks, making it easy for Netflix to block their servers. These same providers also throttle their users' connections or impose data caps on their usage, usually allowing only enough data for an hour or so of HD viewing. Free VPNs will also sell your usage data to advertisers and other nosy folks.