If you're a regular visitor to this website, you'll know that I am not all that fond of "free" Virtual Private Network (VPN) providers.
In many cases, free VPN services have a few "gotcha's," such as
A lack of true security and privacy protection (Many free VPNs will log your online activities and then sell the info to the highest bidder, such as advertisers or government agencies.)
Slower connection speeds (many free VPNs will throttle your download speeds.)
Restricting data caps (As you'll read later, most sans-fee VPNs will limit the amount of data you can use during a month.)
And more.
I've always found these to be sufficient reasons to avoid free VPNs like the plague, which is why I always strongly recommend that you use a paid VPN service.
However, I understand that occasionally finances and need don't always meet in the middle, and you may need a VPN but can't really afford to spring for a paid version.
Many of my readers have requested information about free VPN services, so I'll be sharing the top 5 VPNs that either offer a totally free VPN service, or a free tier of their paid service.
In this article, I share some of the most popular and reputable free VPN providers. I won't be ranking them like I do in other articles, but simply providing information about the freebie VPNs so you'll know what you're getting into if you opt to use one.
The information provided here comes from my personal experience and from reports around the web. That said, use a free VPN at your own risk.
PRO TIP: GET FREE VPN SERVICE FROM A PAID PROVIDER: If you only need a VPN for a short period of time, such as when you're traveling, you can score free VPN service from most of the paid providers we've reviewed for anywhere from 7 to 30 days, thanks to the providers' money-back guarantee.
Paid VPN providers, such as top-ranked VPN provider NordVPN, offer a no-risk money-back policy that refunds your money if you're unsatisfied for any reason. In order to test this, I have gone through the process of obtaining a refund from NordVPN, and that process was relatively painless.
Keep this pro tip in mind if you only require a VPN for short-term usage. But, if you're in it for the long haul, read on.
Best Free VPNs for 2023
When considering VPNs for this list, I evaluated the following factors:
Whether the provider offers a free tier of service
What type of encryption they use
How much user information they log
Whether they impose data caps or bandwidth restrictions
Whether there are server restrictions
Whether they insert tracking cookies or ads into your browsing sessions
How many platforms they offer apps for
Here are the 6 free VPNs that made the cut.
ProtonVPN

ProtonVPN is a paid VPN provider that also offers a free level of service, which is (understandably) missing some of the features of their paid tiers.
The provider's free level of service limits users to slower connection speeds, servers in only 3 countries and the use of 1 device at a time.
ProtonVPN is based in Switzerland, and as such is bound by some of the strictest privacy laws in the world. The provider keeps no logs of any kind, so there's no information about your online activities to sell to third parties.
The free level of service that ProtonVPN offers is intended to introduce the provider's VPN protection, in hopes that you'll upgrade to a paid tier of service. This means the company doesn't insert ads or tracking cookies into your browsing sessions to generate revenue.
While ProtonVPN says it doesn't throttle your connection speeds, they are slower than the provider's paid connections. However, in a somewhat unusual move for a free provider, there are no monthly or daily data caps imposed upon free connections.
The provider's connections are protected with military-quality encryption, and the apps offer a kill switch option. Apps are available for the Windows, Android, macOS and iOS device platforms.
Pros:
No logs
No monthly data caps
Military-grade encryption
Cons:
Slower speeds than paid version
Server selection limited to 3 countries
NO LOGS, NO DATA CAPS: ProtonVPN offers a level of service not normally found with a free VPN. The provider offers a VPN with no data caps and no logs. However, their speeds are slow, and you can only connect to servers in 3 countries.
For more information, visit the ProtonVPN website.
---
Hotspot Shield

Hotspot Shield offers both free and paid levels of VPN service. The free VPN tier is missing many of the features of the paid levels, and it's restricted in connection speeds, data usage and the number of available servers.
Hotspot Shield has offices in both the United States and Switzerland. While the provider does record your original IP address, they don't keep logs of any kind related to your online travels.
Although the provider's free level of service is intended as a taste of their paid VPN service, they also make a bit of money by occasionally inserting ads at the top of your browser. (The provider mentions this on their website, but during testing, I never noticed any ads.)
It should be mentioned that in August 2017, a nonprofit privacy advocacy group for consumer privacy rights, Center for Democracy & Technology (CDT), filed a complaint with the U.S. Federal Trade Commission (FTC) alleging that Hotspot Shield injected tracking cookies into their users' browsers to track their online travels.
The complaint also alleged that the VPN's app hijacks browser requests to certain ecommerce sites, redirecting users to affiliate websites. While Hotspot Shield says the CDT's allegations were "unfounded," the complaint hasn't as yet been settled.
While Hotspot Shield doesn't impose any bandwidth limitations on your connections, they do impose a 500MB daily data cap. Your server selection is limited to a connection in the United States, and only 1 device can be connected at a time. The free version cannot provide access to BBC iPlayer, Netflix, Hulu or other streaming services.
The provider's connections are protected with military-level encryption, and apps are available for the Windows, Android, macOS and iOS device platforms. A Chrome browser extension is available to protect your browsing sessions.
Pros:
No bandwidth limitations
Apps for all 4 major device platforms
Military-level encryption
Cons:
500MB daily data cap
No access to streaming sites
Only 1 device can connect at a time
CONNECTION PROTECTION AT 500MB A DAY: Hotspot Shield doesn't impose any bandwidth limitations, but you can only use 500MB of data per day. Plus, free users are restricted to a single server in the U.S. and can connect only one device at a time.
For more information, visit the Hotspot Shield website.
---
Betternet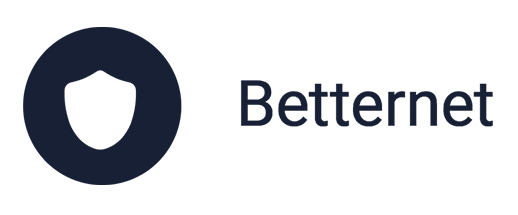 Betternet offers both free and paid levels of VPN service. As might be expected, the free VPN service is somewhat limited when compared to the paid tier of service.
The free tier of service requires no registration or login. Simply download the app to your device, and you're ready to go. So, if you want complete anonymity from a free VPN provider, this service bears a closer look.
Betternet is based in the United States. The provider admits that it records your original IP address, but says it dumps the address at the end of your VPN session. They also don't keep logs of any kind related to your online antics.
The provider makes a few bucks on you by inserting ads into your browser sessions.
Free users are limited to an "optimal location" server selection that is based in the U.S. No throttling or data caps are imposed on customers' usage.
The provider's connections are protected by government-grade encryption, and apps are available for the iOS, Android, Windows and macOS platforms. A Chrome browser extension is also available.
Pros:
No registration or login required
No throttling or data caps
Military-level encryption
Cons:
Inserts ads into your browsing sessions
Limits users to single U.S. server location
Records original IP address
NO LOGIN REQUIRED: Betternet doesn't require registration or a login, making the provider an optimal option for those looking for complete anonymity. Though the provider does track your travels so it can insert ads during a session, it doesn't save that information into a log.
For more information, visit the Betternet website.
---
Windscribe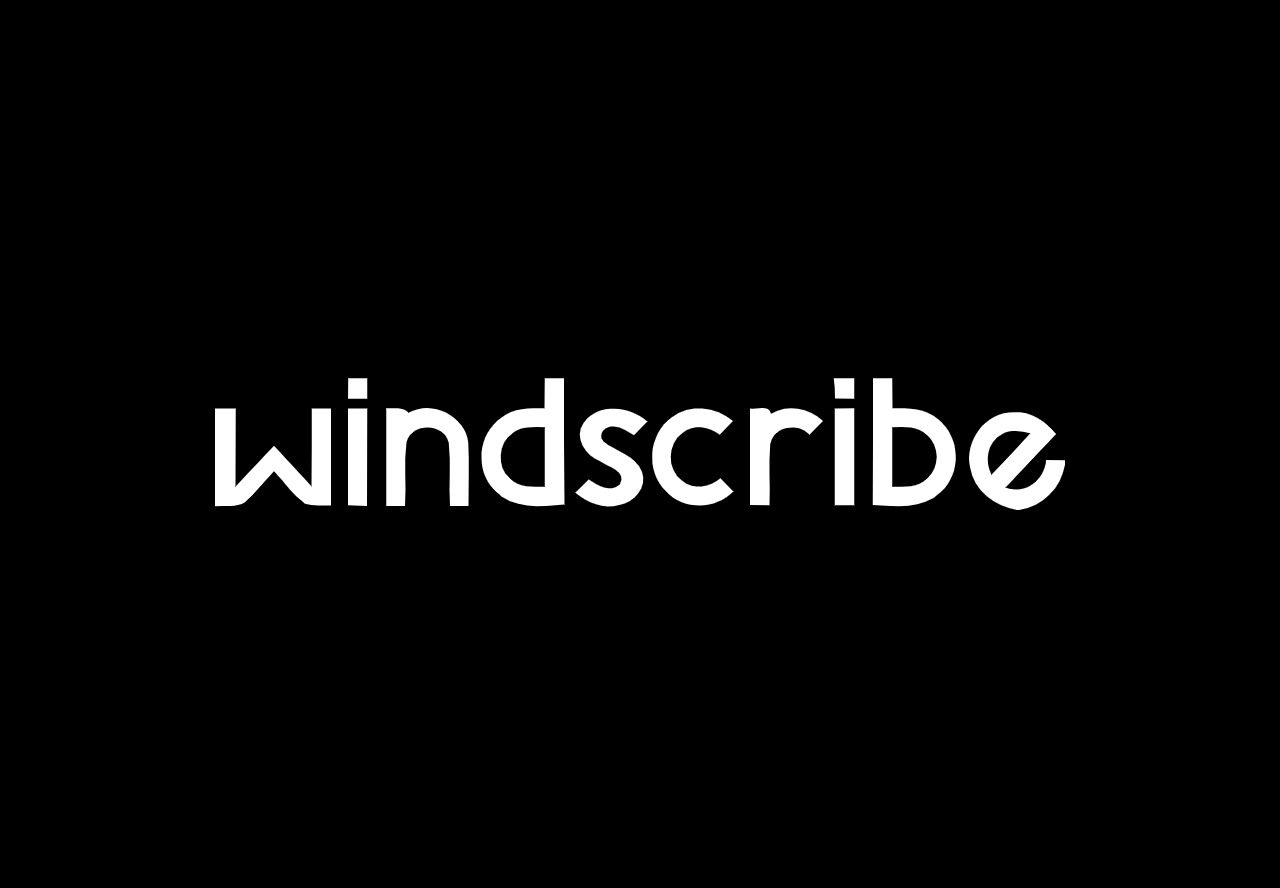 Windscribe offers both gratis and pay-for-play VPN options. As you might have guessed, the free VPN has some limits when compared to the paid tier of service.
The free tier of service limits your server choices to 10 countries, which is quite flexible when compared to the server restrictions that other free VPN providers impose.
The provider's data cap is more generous than that of many free VPN providers, allowing 10GB of usage per month. The service imposes no connection throttling.
The provider offers fast, well-protected connections, using government-level encryption. Apps are available for the macOS, Windows, iOS, Android and even Linux platforms. Chrome and Firefox browser extensions are also available.
The service never tracks or records your online activities, and it never injects any ads or tracking cookies into your browsing sessions.
Pros:
Big 5 app platforms covered
No throttling
Server choices in 10 countries
GREAT FOR CASUAL USERS: Windscribe is a great option for users looking for a free VPN to protect their daily browsing sessions on their desktop and mobile devices.
For more information, visit the WindScribe website.
---
Hide.me

Hide.me offers (say it with me) both free and paid levels of service. And yes, there are some restrictions on the free tier, but nothing light internet users will find restricting.
Hide.me restricts monthly data usage to 2GB per month, limits device connections to 1 at a time and limits server access to 5 locations (U.S. West, U.S. East, Singapore, Canada and the Netherlands).
The provider's unthrottled connections are protected using government-grade encryption. Apps that the service provides include those for Windows, macOS, Android, iOS and even Amazon Fire TV and Windows Phone devices. Chrome and Firefox browser extensions are available.
No injected ads or tracking cookies are to be found, and the provider doesn't store or sell user data. 24/7 customer support is available.
Pros:
Protects even Amazon Fire and Windows Phone devices
Government-level encryption
Unthrottled
Cons:
Server choices limited to 5 locations
2GB monthly data cap
RECOMMENDED FOR OCCASIONAL USE: Hide.me is the best option if you're looking for a free VPN that's easy to use to provide protection for their email, bill-paying and shopping sessions.
For more information, visit the Hide.me website.
---
Opera VPN
I struggled a bit with including the Opera VPN service on this list for a few reasons.
First, the service is limited to users of the Opera browser. Plus, the VPN protects only in-Opera browser activity with encryption, meaning the rest of your computer's online activity is exposed to prying eyes.
However, since Opera is a well-respected firm, I decided to include it here, but make you aware of the caveats that accompany the free VPN service.
Opera VPN server options are rather vague and are limited to regions instead of countries or cities. The locations include Europe, Americas and Asia. (That's how they're listed.)
The in-browser service is Netflix-compatible, although the slower speeds when the VPN is enabled does affect the quality of the stream a bit. However, the lack of a monthly data cap will make Opera VPN attractive to streaming fans. (It's rare for free VPNs to be able to offer unlimited Netflix streaming, even at a lower resolution.)
In my opinion, Opera VPN is adequate for protecting your browsing sessions while connected to a coffee shop's unprotected Wi-Fi hotspot. It really comes down to whether or not you enjoy using Opera as a browser. The convenience of firing up your browser and clicking the VPN button may outweigh any dislike you have for Opera itself.
Opera doesn't save tracking cookies or log your online travels in any way. It also offers ad-blocking, if you so desire. The VPN option is limited to the Mac, Windows, Android and Linux platforms. The iOS version does not offer VPN protection.
Pros:
No data cap
No logs or tracking
Works with Netflix
Cons:
Server choices limited to 3 regions
No VPN included in iOS app
INCLUDED WITH OPERA BROWSER: Opera VPN is an excellent option for users who already enjoy using the Opera VPN. No data caps and no tracking, plus it works with Netflix!
For more information, visit the Opera VPN website.
---
Why You Might Want to Use a Free VPN
Let's face it, "free" is alluring, right? If you can protect your online activities from the prying eyes of outsiders and gain access to online content from around the world that you might normally be missing out on, and all without ponying up for a VPN subscription, why not do it, right?
As we've covered in this article, many free VPN providers do offer enticing services, allowing you to protect your online activities.
However, when using a free VPN provider, there are numerous factors to consider, some of which have hidden costs, both in privacy and convenience. In the next section, we'll examine those "gotchas."
Why You Might NOT Want to Use a Free VPN
While the free VPNs we've covered in this article don't have too many hidden "gotchas," many freebie Virtual Private Network providers don't offer as much security and privacy as they should, or they cost you in convenience. (Time is money, after all.)
First, let's look at the security and privacy risks.
Many freebie VPNs are not exactly bastions of security and privacy. Many gratis VPN providers don't offer optimal privacy protections, as selling their customers' online usage data is how many of them keep the lights on.
(Note: That's why we concentrated on free VPNs that also offer a paid level of service. The providers above hope you'll get a taste of their VPN service and spring for a paid subscription, which is how they keep the lights on.)
In addition to tracking your online travels and selling that info to advertisers and other interested parties, some VPN providers also inject unwanted tracking cookies and advertisements into your browser sessions.
Now for the hidden costs in regards to convenience.
Many free VPN providers will force their users to sit in a queue, cooling their virtual heels until the provider decides to allow them to connect to a server.
Once the user is allowed to connect, they may find their server selection is severely limited, or that they don't have a choice at all, instead finding they're connected to a designated server. This isn't optimal if you're trying to unblock content from a particular region.
Once connected, users may find that their connection speeds are throttled, or that their data use is capped to a certain amount per day or per month.
None of the above is exactly optimal for today's online world, so keep all of this in mind when deciding whether or not to go the free VPN route.
The Best Paid Alternative: NordVPN


NordVPN is the best paid alternative to all of the free VPNs I've covered in this article. The provider offers reliable, fast connections, with no privacy worries, and all for a payment as low as a couple bucks per month.
The provider offers fast connection speeds. In my most recent speed tests, it measured in as the fastest of all VPN providers. Those speeds are perfect for streaming movies, downloading large files or playing online games. There are absolutely no data caps or bandwidth restrictions.
You aren't limited to just a few select server locations when connecting to NordVPN's server network, as they have over 5,500 servers located in 59 countries around the globe. Many of those servers are streaming-enhanced, providing access to Netflix, BBC iPlayer and numerous other streaming services around the globe.
The provider offers native app support for macOS, Windows, Android, iOS, Linux, Android TV and Amazon Fire devices. It also offers browser extensions for the Chrome and Firefox platforms. NordVPN allows 6 simultaneous connections per account.
Those apps offer government-grade encryption, kill switch protection and more, all designed to keep your online activities under wraps. They also have a strict no-logs policy, so there's no record of your online travels. A Bitcoin payment option means you can keep your subscription info incognito.
Pros:
Wide-ranging global server coverage
Optimal multi-platform app support
Top-notch privacy and security protections
Reliably unblocks Netflix and other streaming services
No data caps or connection throttling
Cons:
Lacks the advanced options of some providers' apps
BEST PAID VPN ALTERNATIVE:NordVPN is my top choice for a paid VPN alternative. The provider offers comprehensive global server coverage, fast connection speeds, no data caps, and excellent privacy and security protections, all for a surprisingly low price. A 30-day money-back guarantee is available.
Free VPNs FAQs
Are Free VPN providers Safe to Use?
Not all free VPNs are safe to use. Some free VPNs will track your online travels, selling that information to advertisers and other nosy types. Other free VPN providers have been caught inserting ads and cookies into their users' browser sessions. Always be sure to double-check the free VPN's privacy policy to make sure they don't keep logs or share information with advertisers.
Is It Legal to Use a VPN to Stream TV Shows?
Most countries don't place any restrictions on using a VPN to access geo-fenced content like TV shows and movies. However, using a VPN to stream TV shows may be against the streaming service's terms of service. While they could certainly cancel your subscription, most streamers will simply block the IP address provided by your VPN service. You'll usually be able to simply connect to another VPN server to restore access.
In Conclusion
If you must use a free VPN, even considering the risks I've outlined above, the providers I've listed here offer your best bet for tolerable privacy protections and adequate features.
However, I strongly urge you to consider a paid provider. While a paid VPN might cost you a few bucks up front, they pay dividends later on.


A paid VPN, like NordVPN, offers expanded global server coverage, reliable access to streaming, gaming and other services around the globe, and optimal security and privacy protections for your online travels.

https://pixelprivacy.com/vpn/free/