South Korea is home to electronics and automotive companies, as well as a spicy dish called Kimchi. The country boasts an astounding 92.4% of their total population – 47 million people out of 51 million – using the web.
Those users benefit from fast internet speeds, but they can't make use of those fast connections to view their favorite movies using the American version of Netflix. South Korean video lovers can access the South Korean version of Netflix, which debuted in the country in 2016. Sadly, the content offered on the local flavor of Netflix is different than that offered in the United States and other countries.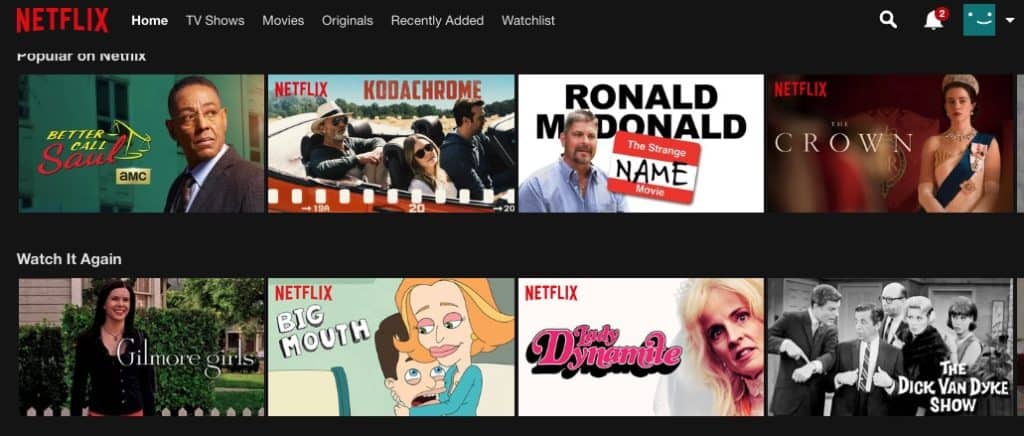 A Sampling of Netflix's American Content Offerings.
The lack of access to Netflix content from America can be disappointing to ex-pats and visitors to the country on business or leisure who are longing to binge on their favorite movies or TV series.
​​​​
The easy way to access the U.S. Netflix library...
​​You don't need to relocate to access the U.S. Netflix library. ​All you need is a VPN, ​but not all VPNs will work.
I've tested a lot of VPNs, and I find NordVPN to be the most reliable for access to Netflix USA and many other countries.
​​It's really fast as well, so you can binge in HD or 4K without the buffering.
TRY OUR #1 RATED VPN RISK FREE
NordVPN has a risk-free 30-day trial if you sign up here. You can try the VPN rated #1 for US Netflix without restrictions for 30 days – great if you want to binge your favorite shows while away on a short trip to South Korea.
There are no hidden terms and conditions, just contact NordVPN support within 30 days if you decide the service isn't right for you, and you'll receive a full refund. Start your NordVPN trial now.
Why You Can't Watch American Netflix in South Korea
Netflix subscribers who are located in South Korea cannot access the streaming giant's content licensed for other countries, such as the United States or Canada.
Although a Netflix subscription can be used to log into the local flavor of Netflix, they cannot access all of the content they have available in their home country.
If you type "https://netflix.com" into your browser or use the Netflix app, Netflix will automatically limit your content selections to those that are available inside the borders of the country in which you're currently residing.
Why is that? Is Netflix simply screwing with your head for the fun of it? Short answer: no. (Though it does occasionally seem that way, doesn't it?)
Why Is American Netflix Content Inaccessible in South Korea?
Netflix licenses the movies and television shows you view on their service from movie studios and television networks.
The licensing agreements Netflix signs to gain access to the content include clauses restricting viewing of the films or shows to certain countries. Netflix is required to sign a separate contract for each country it serves.
These geographic content licensing agreements are the reason why Netflix blocks any attempts to access content that comes from outside of the licensed region. If they don't restrict access in this manner, they could face lawsuits resulting in substantial financial penalties.
How Does Netflix Stop Non-Residents From Viewing American Netflix Content?
When your computer or any other connected device is connected to the internet, it's assigned an IP address, which works like your home's mailing address does. The IP address is used to indicate where requests for information come from and where the reply should be sent.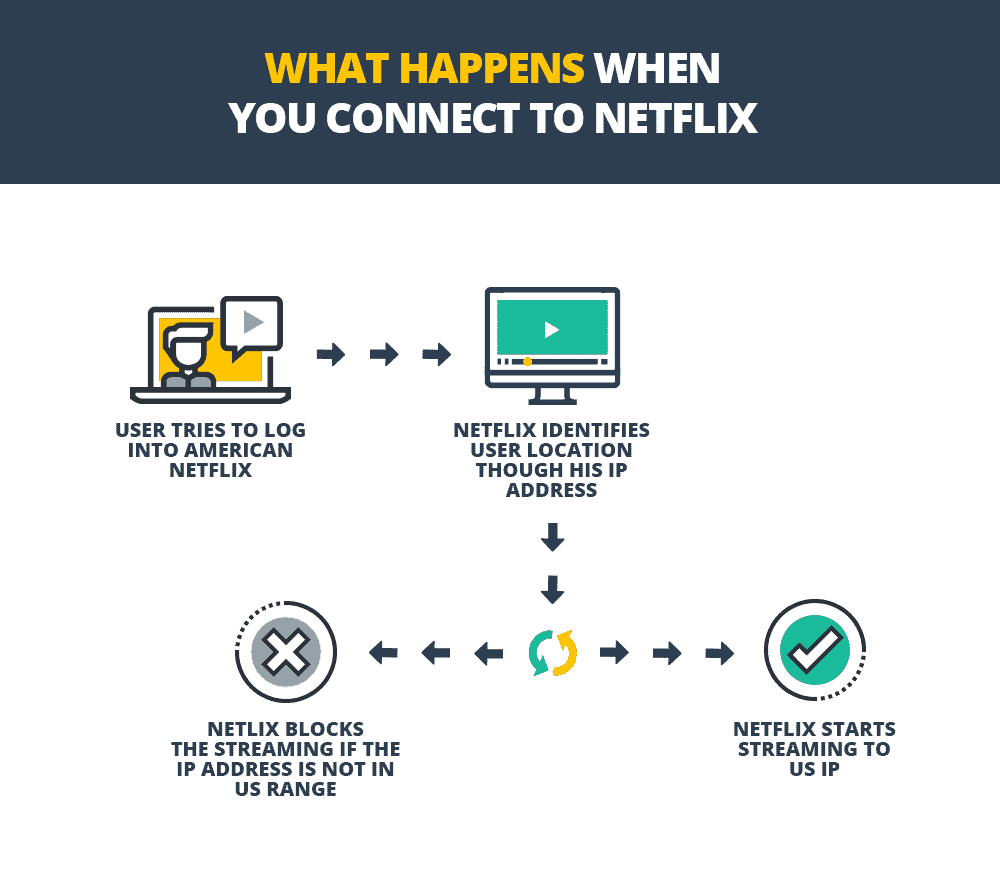 All countries are assigned a range of IP addresses for devices in that country to use. Netflix detects this IP address and can then determine which country your connection is originating from.
This allows them to determine which version of Netflix you should be routed to. This is how they keep your access only to your country of origin.
How a VPN Gets Around Netflix's Barriers
What Is a VPN?
A Virtual Private Network (VPN) delivers many helpful features to its users. The most useful of these when it comes to Netflix access is a VPN's ability to make it appear as if a user is located in a country other than the one they're actually in simply by assigning them a new IP address.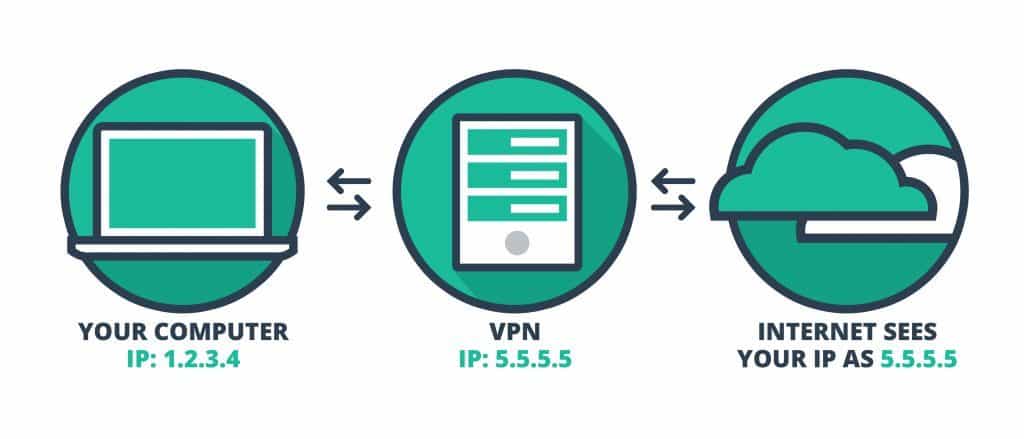 A VPN also helps protect a user's internet travels from scrutiny by coating the connection in a nearly impenetrable layer of encryption. Encryption acts like a subway tunnel, protecting the traffic from viewing by any outsiders, such as the government, hackers, or an Internet Service Provider. This keeps a user's activities under wraps and prevents a user's personal or business-related information from being stolen.
How a VPN Enables Access to American Netflix Content
A VPN's ability to "spoof" a user's IP address is the feature that opens up access to Netflix streaming content from another country. Thus, VPN users in South Korea can easily access U.S. Netflix movies and shows.
When the VPN user selects a VPN server based in the United States, the user's IP address appears to be located in the U.S. Netflix sees the user as connecting from stateside and routes them to the U.S. version of Netflix.
While this has long been an almost foolproof method of accessing foreign Netflix content, the streaming giant has become adept at detecting when a subscriber is connecting to their servers via a VPN. When Netflix detects the use of a VPN, they are required to stop that server's IP address from accessing their servers due to the licensing agreements they sign with their content providers.
Netflix's skills at banning VPN servers have led to many VPN providers becoming so frustrated that they give up on offering Netflix access to their users. Many of the VPNs that have ceded the game to Netflix are smaller providers with limited resources.
Luckily for us, there are still providers that are willing to stay in the game, providing reliable access to the popular streaming service. The best of these providers is NordVPN.
In my experience, NordVPN provides the most reliable access to Netflix of any VPN provider that I've used (and I've used plenty). The provider does an excellent job of directing its considerable resources to maintain Netflix access for its customers.
The provider's optimal customer support and privacy protection, speedy connections, top-notch device support, and better-than-average global server coverage all make NordVPN an excellent choice for VPN service.
NordVPN is Netflix-centric, offering information on how to use the provider to enhance and protect your streaming binges.
NordVPN Coupon
SAVE up to 69% + 3 months free
Get Deal ›
Coupon applied automatically
1. Connection Speed
NordVPN offers some of the fastest speeds of any VPN on the market. When I use NordVPN, the average connection speeds provided by the VPN service are always sufficient to meet Netflix's recommended connection speeds.
Thanks to South Korea's fast internet speeds, you should be able to access any of Netflix's 4K UHD content with no extended buffering sessions.
2. Multi-Platform Support
Outside of that internet toaster that burns the news onto your toast, Netflix is available on most popular connected devices. NordVPN has users covered, offering native app support for most of today's popular connected devices, including Windows, macOS, iOS, Android, Amazon Fire, Linux, and Android TV devices. (Again, except for that toaster.) Chrome and Firefox browser extensions are also available.
The provider allows users to simultaneously connect up to 6 devices using a single login. If that isn't enough, you can take advantage of the provider's excellent router compatibility. (Pre-configured routers are also available.)
3. Customer Support
NordVPN customers who require support with a VPN issue, Netflix-related or otherwise, can use the provider's 24/7 support chat option to obtain assistance, night or day. An email support option and a support library are also available.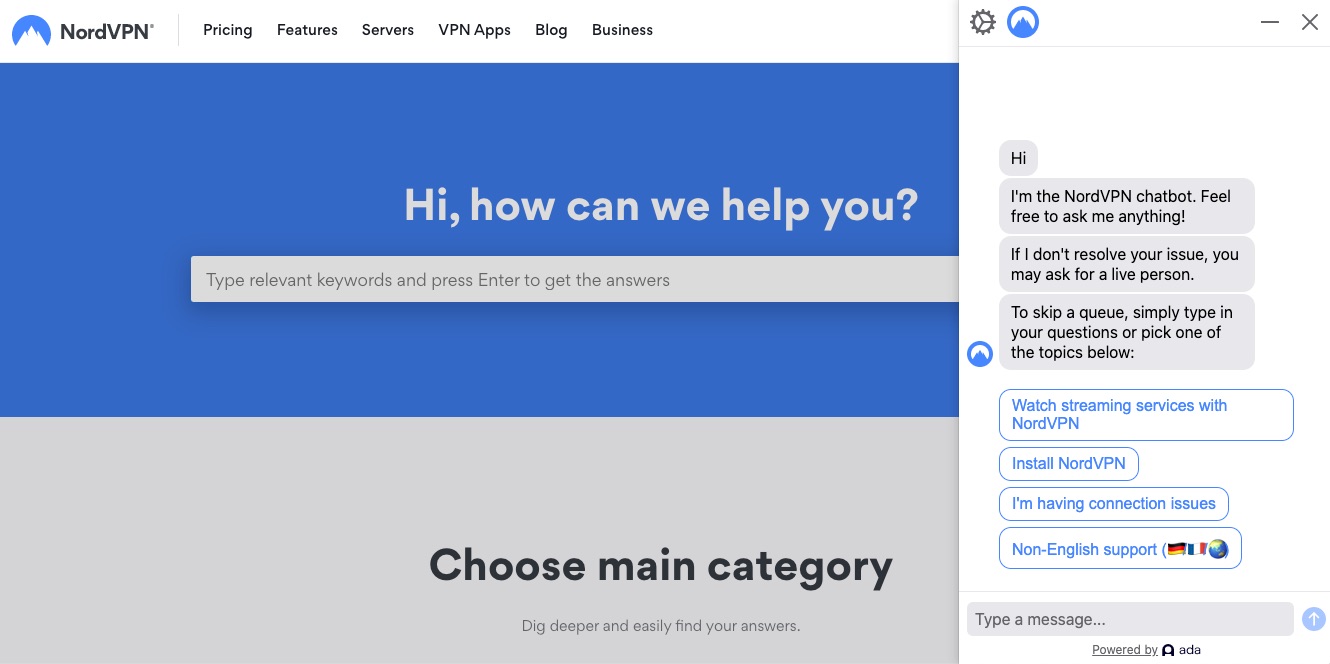 4. Global Server Coverage
South Korean Netflix fans will find their Netflix viewing options are wide open, as NordVPN offers global server coverage consisting of 5,200+ servers in nearly 60 countries, the U.S., of course, included. The provider is currently moving its server network over to an owned-and-operated model, which keeps third-party contractors away from your personal data.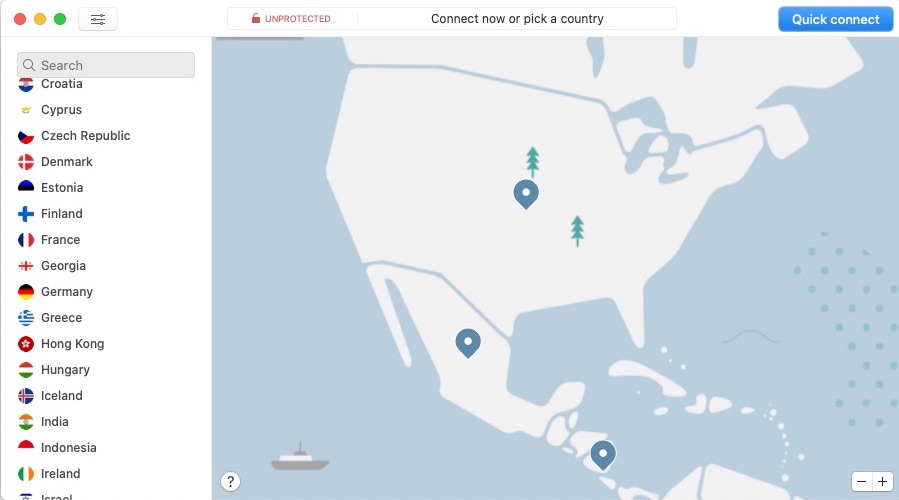 5. Privacy and Security
NordVPN goes strictly sans logs. That means there will be no record of your online antics saved by the provider.
Users who are worried about their payment information being exposed can protect it by using the Bitcoin option to pay for their VPN subscription.
All NordVPN servers are run directly from RAM, writing no data of any kind to a physical hard drive. This ensures that all data is completely wiped from servers anytime they're rebooted or powered down. The provider's owned-and-operated servers keep outside contractors from accessing your personal data.
Once connected to a NordVPN server, your internet connection is encased in a tunnel of military-grade encryption, is protected with a kill switch, and IP and DNS leaks are protected against.
6. Pricing
NordVPN's prices are super low for a multi-year subscription, meaning you won't have to break the bank to afford its considerable services.
A 30-day money-back guarantee is available.
Methodology for Assessing a VPN For Watching American Netflix In South Korea
Not all VPN providers can provide reliable access to international content from inside South Korea. Any VPN that you consider for use in the country should offer access to international content of all kinds from inside of the country.
The factors listed below are what I always consider when I'm deciding on which VPN offers the best Netflix access from any country:
Streaming: Access to international streaming sites like Netflix is an important factor for any VPN you're going to use to get more out of your entertainment dollar. NordVPN offers reliable access to Netflix, Hulu, Disney+, and other popular streaming sites.
Server Network: Users looking to access international content from streaming services, gaming servers, and other sites around the globe, will find that it is important to subscribe to a VPN that has a large number of servers stationed around the world. A provider should also have multiple servers stationed in each location, as the more servers that are available, the less slowdown you'll likely see by having servers overloaded with too many users at once.
Speed: Fast connections are an important factor for any online activity, especially streaming. NordVPN delivers some of the fastest connection speeds I've seen recently.
Value:  If a provider's asking price is too high when compared to the services it offers, then forget about that provider, as it does not offer a good value for your money. I only list VPNs that offer a good return on investment.
Ease of Use: Any VPN worth consideration should offer app support for as many platforms as possible, and those apps should be easy to use. NordVPN offers easy-to-use apps for most popular device platforms.
Security and Privacy: Any VPN worth considering will offer comprehensive security and privacy. At the very least, it should offer banking-grade encryption, an automatic kill switch, and DNS/IP leak protection. Any additional security and privacy features are a real bonus. VPNs should also follow a total no-server-logs policy, preventing the storage of any logs linked to your online travels. NordVPN offers top-notch online security and privacy protections.
Check out more information about my VPN testing methodology.
American Netflix South Korea FAQs
Where Can I Watch K Dramas Like Kingdom?
There are a multitude of Korean dramas available on American Netflix, such as Kingdom. Just connect to a VPN server in the U.S. and, so long as you have a Netflix subscription, you should be able to access all of the K dramas available on Netflix.
What Are the Best Korean Dramas of 2021 on Netflix?
The Penthouse, the Uncanny Counter, Sweet Home, Run On, A Love So Beautiful and more are all popular 2021 K dramas. Many of them are available on either American Netflix or South Korean Netflix.
How Do I Access American Amazon Prime From South Korea?
There are many South Korean dramas available on Amazon Prime U.S. The process to access them is the same for American Netflix. Connect to a VPN server in the U.S., access your Amazon Prime Video account and begin bingeing.
Conclusion
When you're inside the friendly borders of South Korea, and you need a little taste of home via a 12-hour "Gilmore Girls" binge, I suggest giving NordVPN a try. The provider offers top-notch access to U.S.-based Netflix content.
The provider offers consistently reliable access to the streaming giant. Its features include speedy connections, wide-ranging global server coverage, optimal privacy protections, comprehensive customer support, and extensive multi-platform support.
NordVPN Coupon
SAVE up to 69% + 3 months free
Get Deal ›
Coupon applied automatically