Chatroulette is a popular video chat website where two random users are connected together to chat via their webcams. The platform offers users a way to meet strangers and make new friends from anywhere in the world.
Chatroulette is often a target for censorship in countries with more restrictive views and laws than western countries, like the U.K. and U.S. In addition to censorship in certain countries, the Chatroulette service can also be blocked by public networks, workplace networks and at schools and colleges.
How Can a VPN Help?
Using a VPN that can unblock restricted access to Chatroulette will allow you to use the site from almost anywhere and can also provide much greater privacy and security for your personal information.
In this article, I will take a look at the seven best VPNs for unblocking Chatroulette in countries and regions that blacklist the website. I'll also look at VPNs that can help bypass local Chatroulette censorship, such as roadblocks put in place by college and school networks.
Best VPNs for Chatroulette
I will provide a full review for each of my top seven VPNs for Chatroulette in 2020 later on, but if you're in a hurry and just want a quick overview, here is a summary of the recommended services:
To rank the best VPNs for Chatroulette, I've used the following criteria:
Can unblock Chatroulette
Offers good privacy and hides users' real IP addresses
Strong security/encryption
Supports all major platforms
Here's our list of the seven best VPNs for Chatroulette:
May 2023
NordVPN is the best VPN available for unblocking Chatroulette from any country around the world.
NordVPN has established an extensive network with over 5,500 servers available in 60 countries. This global reach allows NordVPN to unblock almost all censored websites from any location, and this includes Chatroulette. The provider's owned-and-operated servers keep third-party operators away from your personal information.
NordVPN is also well known for fast connection speeds and delivering high-quality video streams.
Alongside its impressive speed features, the VPN is just as well known for its dedication to privacy and security. With military-grade 256-bit AES encryption, there's practically zero chance that hackers could break the code and access your personal information.
The service also protects your IP address and ensures no one else can see which websites you visit. The automatic kill switch shuts down your entire internet connection should you be disconnected from the VPN server, so there is never any risk that your data will become unencrypted. A no-logging policy ensures that browsing history is not stored or traceable. You can also pay with the privacy-friendly Bitcoin cryptocurrency.
The provider also runs all of its servers solely from volatile RAM, writing no data whatsoever to a physical hard drive. This means that all data is securely wiped from a NordVPN server when it is restarted or shutdown.
NordVPN allows up to 6 connections at once, so you can protect the majority of devices in your household with just one subscription.
NordVPN has apps for Windows, Mac (including native M1 Mac support), iOS, Android, Android TV, Amazon Fire and Linux. You can protect your Chatroulette sessions with a Chrome, Edge or Firefox extension, and protect all of your internet-connected activities through any router that NordVPN is compatible with.
Pros:
Works with Chatroulette
Lightning-fast connection speeds
Large global server network
More privacy controls than some rival VPNs
Value-priced
Cons:
No labeled streaming-optimized servers in app
BEST VPN FOR CHATROULETTE:NordVPN is my #1 choice for Chatroulette and unblocking restricted websites. Security and privacy are a priority and fast speeds are a staple. There's also a 30-day money-back guarantee so you can try it risk-free.
Read my full review of NordVPN.
NordVPN Coupon
SAVE up to 63% + FREE months
Get Deal ›
Coupon applied automatically
---
Surfshark is the runner-up in this roundup because of the very reasonable price it asks for its excellent security measures, privacy protections, unlimited simultaneous connections allowance, and more.
Surfshark boasts 3,200+ servers across the world in 65+ countries, giving you access to Chatroulette and other international sites and services.
Connections are both fast and well-protected. Military-grade 256-bit AES encryption, an automatic kill switch, and DNS/IPv6 leak prevention all protect your connection. Ad and tracker blocking, as well as malware and phishing protection, also add to your security when using the service.
The provider follows a strict no-logs policy and accepts Bitcoin as a private payment method, keeping your online usage and financial information private.
Surfshark covers most popular platforms with native apps, including Android, iOS, Windows, macOS (with native support for Apple Silicon-powered Macs), Linux, and Fire TV. Browser extensions for Chrome, Edge and Firefox are on offer, and you can protect all your devices through a single point of access thanks to the provider's router support.
Surfshark also offers something rather unusual for the industry: an unlimited simultaneous connections allowance. This means you can connect as many devices as you want at once to its servers at no extra cost.
Pros:
Servers can unblock Chatroulette
Unlimited simultaneous connections
Bargain pricing
All the security and privacy you could need
Cons:
Missing some advanced features
BEST FOR BUDGET:Surfshark allows you to access Chatroulette through protected connections at a bargain price. The provider's unlimited simultaneous connections allowance is a big point in the provider's favor as well. A 30-day money-back guarantee is available.
Read my full review of Surfshark.
Surfshark Coupon
SAVE 82% + 2 Months FREE on the 2 yr plan
Get Deal ›
Coupon applied automatically
---
ExpressVPN is a well-established VPN with a great reputation, and I found it delivers excellent results when unblocking restricted websites, including Chatroulette.
With 3,000+ VPN servers in 94 countries, there's plenty of choices for which server to connect to, and you can access blocked content from almost anywhere in the world.
This VPN also scores well with my criteria for hiding a user's real IP address and maintaining privacy thanks to the fact that it has a strict no-logs policy and keeps no record of your data or identifiable information.
There's also a military-grade 256-bit AES encryption code that protects your data from hackers, while DNS leak protection prevents even your ISP from obtaining details about your online activity.
Other built-in security features include an internet kill switch, which will instantly disconnect you from the web should you unexpectedly lose connection to the VPN server.
The provider's TrustedServer technology runs all ExpressVPN servers 100% from RAM, with no data being written to an actual hard drive. This ensures that all data is completely wiped from the servers when they are rebooted or turned off.
ExpressVPN's software is fast and provides unlimited bandwidth and no speed caps. In addition, there's a wide range of software, including apps for Windows, Mac, Linux, iOS, Android, Android TV, Chromebook and Amazon Fire devices. Plus, browser extensions are available for Chrome, Edge and Firefox browsers. Extensive and recently improved router support is also available.
Up to five devices can be connected to ExpressVPN's servers on a single account.
Pros:
Allows access to Chatroulette
Fast speeds for downloads
Strong privacy features
24/7 chat support
Cons:
More expensive than some other VPNs
Only allows five concurrent connections
WELL-ROUNDED SERVICE:ExpressVPN excels in all the right places. Providing assured unblocking of Chatroulette, the provider also offers excellent global server coverage, security and privacy protections, and multi-platform support. A 30-day money-back guarantee is available.
Read my full review of ExpressVPN.
ExpressVPN Coupon
49% off plus 3 months Free!
Get Deal ›
Coupon applied automatically
---
CyberGhost is a high-quality VPN that makes for a great option for users who are new to using VPNs.
With a large network of 8,000 servers in 90+ countries, there are options to unblock geo-restricted content from a number of countries around the world, and this includes gaining hassle-free access to the Chatroulette website.
Privacy concerns are well dealt with by CyberGhost via the inclusion of DNS and IP leak protection, so no one else online can see your browsing activity, including your ISP. A strict no-logs agreement is also part of the CyberGhost policy, and that means that the VPN provider will not keep any records of your browsing history.
With CyberGhost, all your traffic is encrypted with military-grade 256-bit code, so you're safe from fraudsters and hackers trying to snoop on your private data.
The provider recently added a number of new features, including antivirus protection, a password manager, and an app that scans for outdated and/or vulnerable apps. The provider's "ID Guard" feature alerts you if your email address was exposed in a data breach.
Easy-to-use CyberGhost apps are available for Windows, macOS, iOS, Linux, iOS, Android and Android TV. The provider also offers Chrome and Firefox browser extensions, along with router support.
Up to seven devices can be protected simultaneously.
Pros:
Privacy features include military-grade encryption
Easy-to-use apps
No-logs policy
Large global server network
Cons:
Can't unblock some streaming sites
Not many advanced options
GREAT FOR BEGINNERS:CyberGhost offers apps that will make it easy to unblock Chatroulette, making it great for VPN newbies. The provider's fast speeds, worldwide coverage and solid security add to the value. A 45-day money-back guarantee is available.
Read my full review of CyberGhost.
CyberGhost Coupon
SAVE 82% on the 2 year plan + 2 months FREE
Get Deal ›
Coupon applied automatically
---

Private Internet Access (PIA) provides reliable access to Chatroulette, as well as other geo-controlled sites and services.
The provider's impressive global server network includes 3,300+ servers stationed in 80+ countries around the globe. That extensive network grants reliable access to content around the globe.
PIA provides native app offerings for Windows, macOS, Linux, Android and iOS device platforms. Browser extensions are available for the Chrome, Firefox and Opera platforms. The provider also supports various router makes and models.
While this provider's download speeds are not as fast as other VPNs on this list, it can easily handle your favorite online activities.
All PIA connections are protected by government-grade encryption, IP/DNS leak prevention, and a kill switch. Blocking is also available for ads, malicious sites, and trackers as is malware protection.
No server logs of any kind are ever maintained. PIA also accepts Bitcoin to keep your payment information undercover when you use the option with a disposable email address.
The provider's support options include a live support chat option, a trouble ticket form, and a searchable support/troubleshooting library.
Up to 10 devices can be simultaneously connected to the company's server server network.
Pros:
Up to 10 devices can be connected at once
Protects most major devices
Top-notch privacy and security protections
Cons:
No streaming-optimized servers
Has issues working in restrictive countries
WELL-ESTABLISHED VPN FOR CHATROULETTE:Private Internet Access provides access to Chatroulette, as well as comprehensive online protection for most popular connected devices. The provider's large global server network provides access to geo-controlled content around the globe. A 30-day money-back guarantee is available.
Read my full review of Private Internet Access.
Private Internet Access Coupon
Save 82% on a 2 year plan + 2 months FREE
Get Deal ›
Coupon applied automatically
---
PrivateVPN is building a growing VPN network, with 200+ servers currently available in 60 countries.
While PrivateVPN may not have as many servers as other VPN providers do, it does cover an impressive number of locations that will meet your needs for unblocking Chatroulette from almost anywhere on the planet.
PrivateVPN's speeds are formidable, allowing you to enjoy streaming, gaming, file sharing and, of course, Chatroulette without any speed problems.
PrivateVPN also has servers designed to bypass bans put in place to stop users from accessing blocked sites via VPNs, therefore the service can beat even the most strict website bans.
Thankfully, PrivateVPN is very easy to use and it only takes a few minutes to get set up and unblock the Chatroulette website.
As you would expect with a name like PrivateVPN, this service keeps users' privacy intact with a range of tools to protect your data. This includes IP-masking, a zero-logs policy, DNS leak protection, and an internet kill switch.
With bank-grade 256-bit AES encryption, PrivateVPN keeps all traffic to and from your device secure and away from cybercriminals.
There are also dedicated Android, Windows, and iOS apps, with support available for macOS and Linux, too.
Pros:
Bypasses network blocks on Chatroulette
Servers designed to bypass VPN bans
Good range of apps
Cons:
Fewer server options than rivals
Can't unblock all streaming sites
GREAT SPEEDS:PrivateVPN is able to unblock and bypass even strict censorship rules and gives you access to Chatroulette. Covers a large number of countries but has a small number of servers compared to rival VPNs. 30-day money back guarantee.
Read my full review of PrivateVPN.
PrivateVPN Coupon
SAVE 85% on the 3 year plan
Get Deal ›
Coupon applied automatically
---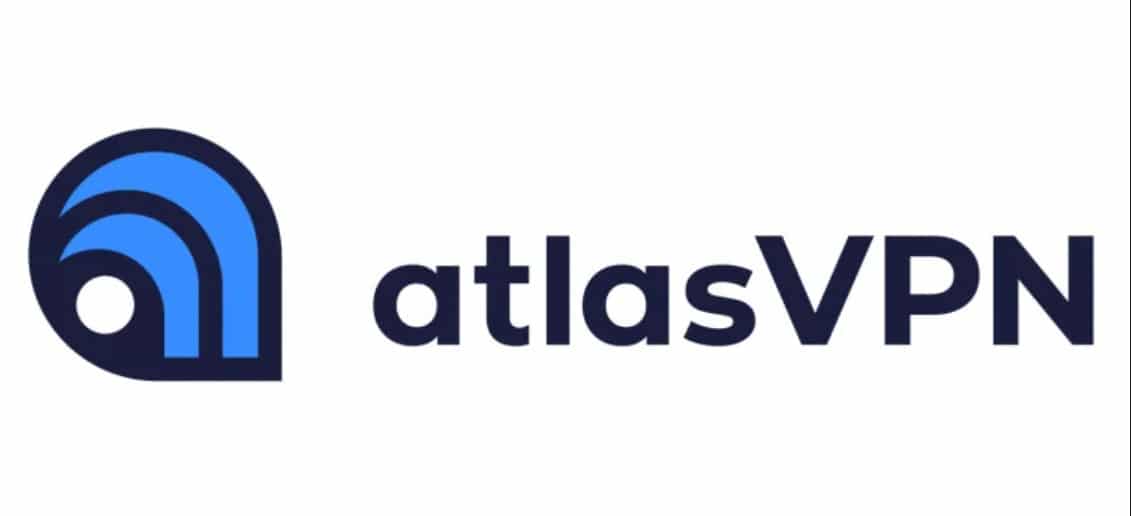 Atlas VPN offers top-notch protection for most connected devices, while providing reliable access to Chatroulette.
The provider's global server network currently includes 750+ servers located in over 42 countries. While that isn't huge by any means, it does the job in countries where it serves.
Native app support from the provider includes offerings for the macOS, Windows, Android, Android TV, Amazon Fire TV and iOS device platforms. Linux, router and browser extension support are currently not available but the provider says they are all in development.
There is no limit to the number of devices that Atlas VPN allows to be simultaneously connected to its global server network.
Banking-level encryption, a kill switch, and other security and privacy protections keep things secure. Meanwhile, the provider's Safebrowse and Safebrowse Plus protections block malicious websites and ads.
The provider's no-server-logs-ever policy ensures that there will never be records of your online travels, while multiple cryptocurrency payment options to keep your payment information undercover when you sign-up with a throwaway email address.
Atlas VPN's connection speeds are easily up to handling your favorite online activities. The provider never spoils your online fun with data caps or connection throttling.
Customer support options include a live (subscriber only) chat option, email, a contact form and a searchable support library.
Pros:
Reliable access to Chatroulette
Comprehensive privacy and security protections
Fast download speeds
Cons:
No Linux support
No router support
No browser support
UNLIMITED VPN FOR CHATROULETTE:Atlas VPN's reliable access to Chatroulette is kept private, thanks to its reliable online security and privacy protection for most popular devices. Support for Linux, routers, and browsers is not yet available. However, it is in development. Comes with a 30-day money-back guarantee available.
Read my full review of Atlas VPN.
Atlas VPN Coupon
SAVE 83% on the 2 year plan
Get Deal ›
Coupon applied automatically
---
Methodology for Assessing VPNs for Chatroulette
Chatroulette is blocked in various locations around the world and on some academic and work networks. In order to access the service, you need a VPN that's proven its ability to unblock restricted content, and not all VPNs are up for the task.
Here are the most important factors that I considered, and that you should consider, when choosing a VPN for securely accessing Chatroulette:
Social media: If you're a fan of Chatroulette, you're also probably a fan of Omegle, Skype, and possibly Snapchat, Instagram, Facebook and more. Each of the VPNs on my list are adept at unblocking these networks and services.
Connection speed: Fast connection speeds mean that you won't have to deal with any buffering or stuttering while chatting with strangers via Chatroulette. All of the VPNs on my list proved to offer excellent connection speeds, according to my most recent speed test results.
Server network: An extensive global server network means you can unblock Chatroulette nearly anywhere. In addition, be on the lookout for a large number of servers in your preferred location. The more servers that a provider offers, the faster the speeds, as no individual server will be overloaded with users.
Value: You don't want to choose a VPN that charges more than it's worth. Every VPN on my list asks a price that is commensurate with what it offers.
Ease of use: Make sure that the VPN service provider you use offers apps for your preferred device platforms for using Chatroulette. In addition, I made sure that each VPN on my list makes those apps easy to use, so you don't have to fiddle with complicated settings before being allowed to connect and enjoy Chatroulette.
Security and privacy: You want to make sure that the VPN you choose ensures a secure and private Chatroulette experience. All of the VPNs I recommend offer banking-level encryption, an automatic kill switch and DNS/IP leak protection. They also follow strict no-logs policies, so no third party can grab ahold of any records of your online antics.
Streaming: There's a chance you also want to use a VPN to enjoy international streaming content. Each VPN I include on my list offers reliable access to popular streaming sites, including Netflix, Amazon Prime Video, Hulu and others.
My research doesn't end here. In fact, evaluating the factors above are just a small part of my comprehensive VPN testing methodology. This data-driven approach helps me to better understand the VPNs and their services, so I can recommend only those that are a good fit for your needs.
Why You Need a VPN for Chatroulette
Chatroulette works on the very basic idea of connecting two strangers via their webcams at random.
Due to the design of the service, it's very difficult to moderate or control the content on the platform effectively. Therefore, Chatroulette is not a 100% innocent place where everyone is just looking to chat.
The platform has notoriously had issues with adult content, and this is a valid reason for many schools, universities and workplaces to block Chatroulette on their networks.
For this reason, I would advise against using Chatroulette if you're under 18 years old. Chats are moderated to some extent, but it's not always possible for moderators to enforce the rules, and graphic sexual content is common on the platform.
However, for other users looking to access Chatroulette, the use of a good Virtual Private Network (VPN) can help you bypass restrictions and provide access to Chatroulette from almost anywhere. In addition, you'll be able to keep your identity safe and enjoy extra protection on the internet.
Chatroulette's basic setup does not offer many options to protect your identity, and this means that cybercriminals could easily take your chat logs in a phishing attack, giving them access to your personal information.
To access Chatroulette securely, it's important to hide your real IP address and encrypt your connection to block both hackers and your ISP from monitoring your online activity. The best way to do this is by subscribing to a good VPN service.
Should I Use a Free VPN with Chatroulette?
I always advise against using a free VPN for accessing censored web content, blocked websites such as Chatroulette or geo-restricted streaming sites, like Netflix or Amazon Prime.
Free VPNs come with a number of privacy and security concerns, in addition to issues with streaming speeds and limited server choice.
Free VPN providers do not tend to be "free" in real terms, as the operators of free networks still need to cover their costs and make a profit. A common tactic used by free VPN providers is to insert tracking cookies to monitor your online activity and make money by selling private data to third parties, such as advertisers.
Typically, free VPN networks offer a limited number of servers, and these can become overloaded with users, causing lag. To maintain secure, private, and hassle-free access to the web, it's well worth paying the relatively small subscription costs for a quality VPN network.
How to Use a VPN With Chatroulette
I have already discussed the reasons it's important to use a VPN when accessing Chatroulette, and to finish this article, I want to cover some step-by-step instructions on how to get started with one of my selected VPNs from the list above.
Following this guide will allow you to install your chosen VPN and gain hassle-free access to Chatroulette in just a few minutes.
Sign up and create an account with your chosen VPN provider (I recommend NordVPN.)
After completing sign-up, download and install your VPN software. Choose the correct VPN app or software for your device from your provider's website.
Launch the VPN app on your device and sign in with your login details.
Your VPN app may auto-connect to the fastest server currently available to you. You may find that this does not unblock Chatroulette, and if this is the case, manually select a server from the available server list in the app.
Prior to using Chatroulette, clear the cache and cookies from your browser to remove any personal information left behind from a previous session.
Launch the Chatroulette website and start chatting!
Chatroulette VPN FAQs
What Is the Best Free VPN for Chatroulette?
I would never recommend using a free VPN. Free VPNs are a hazard to your privacy, considering that they often track your activities and sell your data to third parties. They also impose data caps, throttle bandwidth and make users wait in a queue before connecting. If I were you, I'd use a paid VPN solution.
What Is the Cheapest VPN for Chatroulette?
The cheapest VPN for Chatroulette would have to be Surfshark. The provider offers a champagne service at a beer-bottle price, especially when it comes to their multi-year subscriptions. If you're looking for a bargain, check out Surfshark.
What Is the Best Proxy for Chatroulette?

You don't want to use a proxy for Chatroulette. While proxies do change your IP address, they don't encrypt your connection, leaving your internet activities open to prying eyes. VPNs encrypt your connection, keeping your data private and secure.

https://pixelprivacy.com/vpn/social-media/best-vpn-chatroulette/