If you play the popular online survival shooter Fortnite, you may inadvertently find yourself banned from the game. There are ways around a Fortnite IP ban. While using a VPN can get you temporarily banned from playing Fortnite, it's also the key to getting around that IP ban.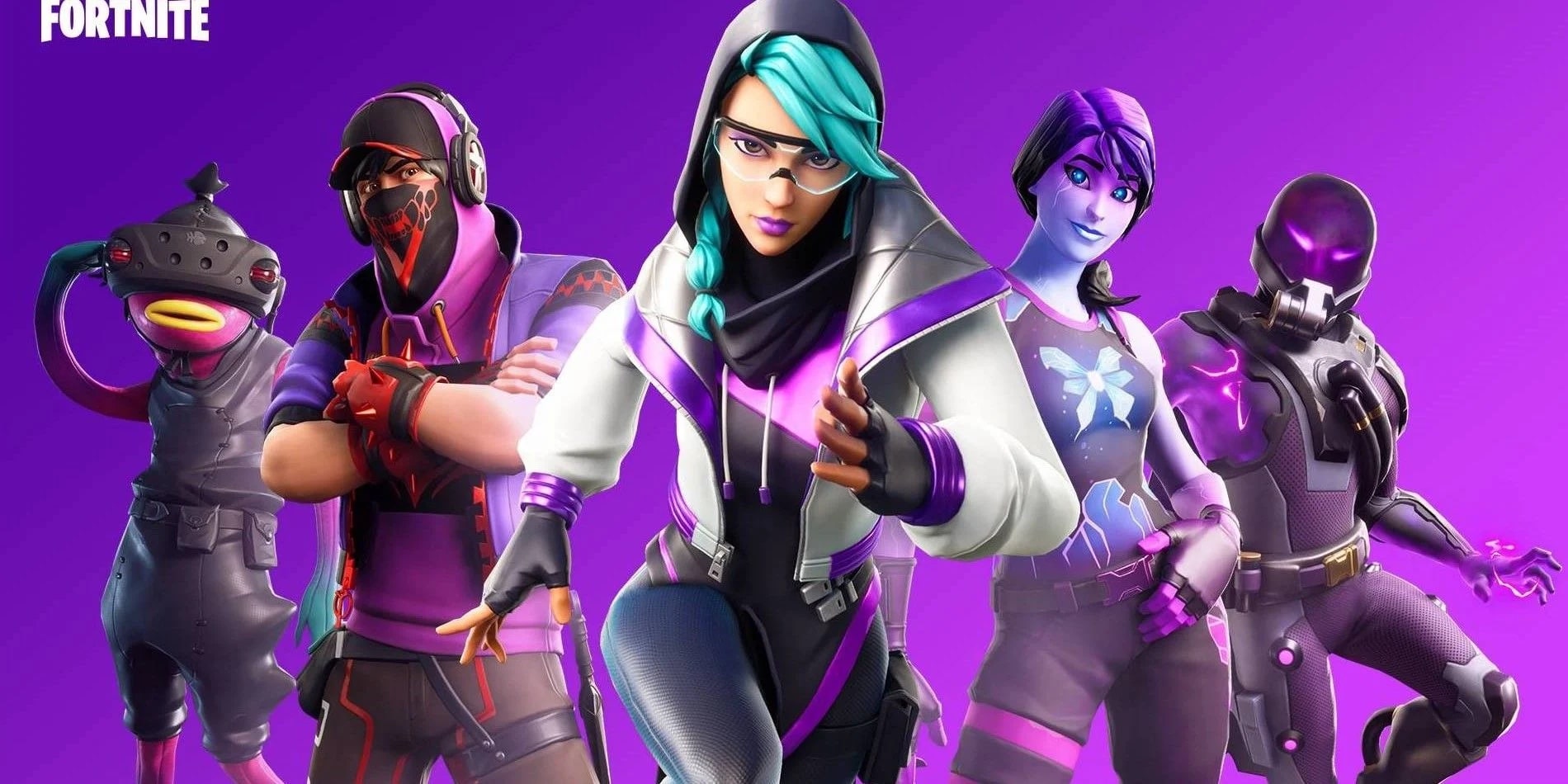 The Easy Way to Remove a Fortnite IP Ban
A VPN provides a new IP address every time you connect. This fresh IP address grants you renewed access to the Fortnite servers.
NordVPN does the most reliable job of re-establishing access to Fortnite when your IP address has been banned.
NordVPN offers super-fast connections that are protected by military-grade encryption, and the provider keeps no records of your online activities while you are connected to its server locations.
NordVPN offers a 30-day money-back guarantee.
If you're banned, you'll see the following message:
"You were removed from the match due to internet lag, your IP or machine, VPN usage, or for cheating. We recommend not utilizing VPN or proxy services while attempting to play Fortnite."
Even though using a VPN may cause a temporary IP ban, it will also get you back in the action. In this article, I'll share a reliable way to get around a Fortnite ban with a VPN.
Here's how to get unbanned from Fortnite:
Sign up for a reliable VPN provider. I recommend NordVPN.
Connect to their "smart location" server (which is their algorithm that determines the best VPN location for you based on metrics such as download speed, latency, and distance.)
That's it! No more Fortnite ban, you'll have a fresh IP address and you can get back to gaming.
WANT TO TRY THE TOP VPN RISK FREE?
NordVPN offers a full-featured 30-day trial that takes the risk out of trying the VPN provider's extensive features. The risk-free 30-day trial is available by visiting this page. This free trial period allows Fortnite players plenty of time to give the #1 Fortnite VPN a try. NordVPN is the best VPN for removing your Fortnite IP ban.
NordVPN's no-risk offer means if you decide the provider isn't the best VPN for your needs. You simply need to contact the provider's customer support within the 30-day trial and you'll get a full refund. Start your NordVPN trial here.
Why Does Fortnite Ban Users?
Publisher Epic Games has been known to ban players for alleged cheating or even something so innocent as using a VPN to protect their connection while playing Fortnite.
Epic Games doesn't go into detail in its Terms of Service as to why a user might be banned for using a VPN. They don't even mention the use of a VPN as a bannable offense.
However, numerous users on boards across the internet report that they've been banned from the game for using a VPN.
When Epic Games bans a Fortnite player, they not only ban the player's username, but they also block the user's IP address from accessing the game. Some bans are temporary, while others are permanent.
How Does Fortnite Ban Users?
When you connect your favorite device to the internet, it's assigned a unique IP address. That address acts as an identification for your device and its online activities.
The system works similarly to how your home or business' street address works. The postal service uses that address to determine where to take your mail.
Internet servers use an IP address to recognize which device has made a request for information and where that information should be delivered.
Unfortunately, Epic Games can also use your IP address to block access to their Fortnite servers, preventing you from playing the game.
If they see that you are not playing fairly, or that you're using a known VPN IP address to access their servers, they can block your access to the Fortnite action. Then it's back to playing Frogger.
How Can I Get Unbanned from Fortnite?
You can regain access to Fortnite by changing your IP address. A VPN is the safest and most reliable way to do so.
When you use a VPN, you connect to a VPN server in another geological location, taking on that server's IP address. Once connected to that server, the server sends your requests for information.
For all intents and purposes, it looks to the rest of the internet that you are physically located where that server is located.
You can use a VPN-provided IP address to get around either of the two kinds of bans Fortnite may place on you.
The first type of ban occurs when you're caught playing on the Fortnite servers while connected via a VPN server. This is a temporary ban and is only a ban on the IP address itself.
In this case, you can usually disconnect from your current VPN server, connect to a different server and obtain a new address – one that Fortnite administrators won't recognize as belonging to a VPN.
The second type of ban is more serious.
If you are caught cheating (by using battle techniques that Epic Games does not authorize, for example), the system will ban both your IP address and your username.
You will then need to sign up for the game with a new username, while also using a different IP address – from a VPN server – in order to regain access to Fortnite.
In this case, you will lose all of the items you have either earned or purchased through the game. Still, at least you'll be able to play the game again!
In addition to IP address-spoofing, a VPN also provides protection for your online activities. It encases your data in a layer of encryption, hiding it from the prying eyes of your ISP, the government, advertisers, and other third parties.
Methodology for Assessing a VPN for Removing a Fortnite IP Ban
Removing a Fortnite IP ban is not something that just any VPN service provider can do. It's important to choose a provider that can offer access to Fortnite, as well as other important features.
Here are the things I looked at when deciding which VPN to recommend (NordVPN) for removing a Fortnite IP ban.
Speed: You'll need fast speeds if you want to enjoy Fortnite. Without those speeds, you'll experience unbearable lag. I made sure to recommend a highly speedy VPN, NordVPN.
Server network: There are Fortnite servers available across the world, so using a VPN with wide global server coverage means you can connect to foreign Fortnite servers. In addition, a high server count in one location means that there won't be an overload of users on a single server, ensuring you'll get fast speeds.
Value: Of course, one of the major concerns you probably have is cost. Make sure any VPN you choose offers a price that makes sense for the features and functionality it offers. NordVPN offers high-quality service, without charging a high price.
Ease of use: It shouldn't be difficult to simply connect to a server to get that new IP address and regain access to Fortnite, so choose a VPN service provider with easy-to-use apps. Also, make sure that those apps are available for a wide variety of platforms, including the platforms you use to play Fortnite. NordVPN offers easy-to-use apps for numerous devices.
Security and privacy: You want a VPN that will offer comprehensive digital security and privacy protections. Look for government-grade encryption, an automatic kill switch, and DNS/IP leak protection. In addition, look for a VPN that doesn't save any logs of your online activities. NordVPN offers extensive online security protections and follows a strict no-logs policy.
Gaming: Obviously, you want a VPN that will work well with gaming. NordVPN not only accesses Fortnite, but also Runescape and the messaging app Discord, and can allow you to unblock Twitch and stream Twitch. NordVPN works well with LoL, WoW, Minecraft, Steam, Steam games generally, and more.
Check out more information about my VPN testing methodology.
What Is the Best VPN for Getting Around a Fortnite IP Ban?
While there are a number of more-than-capable VPN services available today, one provider stands out, offering all the features you need to get around a Fortnite IP ban, as well as optimal protection for your internet connection.
NordVPN is a reliable, top-notch VPN provider that does an excellent job of evading IP bans from Fortnite or most any other online game.
This VPN provides fast connections, military-grade encryption, top-notch privacy protections, excellent global server coverage, and comprehensive multi-platform support. (Read my full NordVPN review.)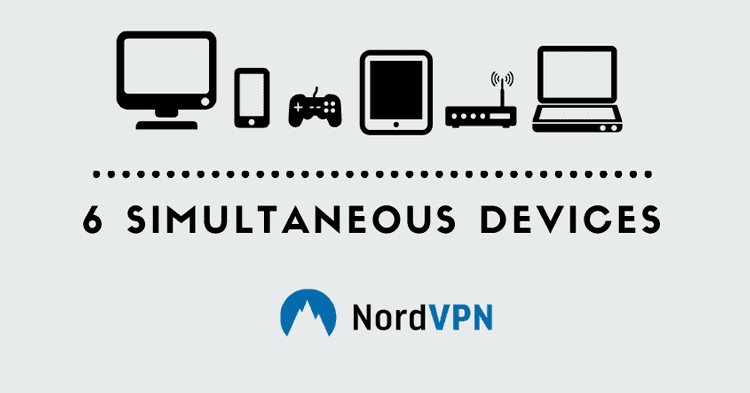 Connection Speed
Connection speed is an important factor to consider when shopping for a VPN to use with games like Fortnite (a connection speed of 25 Mbps download/3 Mbps upload is needed). It's definitely essential for other uses, such as downloading files or streaming video.
NordVPN provided some of the fastest connection speeds in my latest round of testing, delivering speeds that are up to just about anything you can throw at them.
Multi-Platform Support
Fortnite is available on most popular platforms, including macOS, Windows, iOS, Android, and many other popular gaming and streaming device platforms.
That means multi-platform support is a vital feature for any VPN you plan on using with Fortnite.
NordVPN has all of the most popular device platforms covered, including macOS (with native support for M1/M2 Macs), Windows, Linux, iOS, Android, Amazon Fire, and Android TV.
If you're playing Fortnite on your Nintendo Switch, PlayStation, or Xbox you'll find that VPN apps are not available for those platforms. Users can cover those devices by using a router that is compatible with the service. The provider's router capabilities also protect all of your connected devices through a single connection. That helps mitigate any issue caused by the company's generous allowance of six simultaneous connections on a login.
Check out my articles about setting up NordVPN on Netgear and DD-WRT routers. If you're not up to manually setting up your router to work with the provider, FlashRouters offers ready-to-go routers for use with the service.
Customer Support
I sincerely hope that none of my readers ever have any technical issues with their VPN connection.
However, the odds are good that someday you'll have a question for your VPN's customer service representatives. When that day comes, you'll rest easy knowing your provider's folks will be there to support you.
The company's customer support offerings are among the best in the business. Support options include a 24/7 live chat option, email support, and a searchable knowledge base.
Global Server Coverage
Fortnite is a worldwide sensation, making comprehensive global server coverage a must. You'll also find it helpful for your other online activities, like streaming video and downloading other types of content.
NordVPN has over 5,600 VPN servers stationed in close to 60 countries around the globe. Global coverage like that means you should have access to most any geo-blocked content, no matter where it's located.
Security and Privacy
Your internet connections are well-protected when using NordVPN, thanks to the provider's use of banking-grade encryption to keep your online activities undercover. The provider also provides a kill switch and IP/DNS leak protection.
NordVPN's servers save no type of user tracking logs, so your online travel history is in no danger of being exposed. Plus, the provider's cryptocurrency payment option keeps your payment info incognito, especially when you use a disposable email address to sign up.
Additional privacy protections are provided by the way NordVPN operates its servers. First of all, they own and operate many of its server farms, keeping third-party contractors away from its customers' data. The provider also runs all of its servers 100% only from RAM. So, no data is ever written to a physical hard drive, meaning if a NordVPN server is restarted, shut down, or even unplugged from the wall and moved, all data is automatically and securely wiped.
Pricing
NordVPN offers budget-priced extended subscription options that should prove to be attractive to all users, but especially Fortnite players who would rather spend their money on in-game equipment than on VPN protection.
This provider offers a 30-day money-back guarantee.
NordVPN Coupon
SAVE 61% on the standard plan + 3 months free
Get Deal ›
Coupon applied automatically
Fortnite VPN FAQs
Can I Use a Free VPN to Unblock Fortnite?
Using a free VPN for any purpose is a bad idea for so many reasons, but this is a particularly bad idea for a fast-moving game like Fortnite. You can be bumped from a Fortnite battle for having a high ping number (too much lag) or for using a VPN. Free VPNs aren't exactly known for their top performance when it comes to connections. Plus, free VPNs are known to throttle the connections of their users and impose daily or monthly data caps. Neither of these is exactly conducive to online gaming.
A Message Told Me "You Were Removed from the Match Due to Internet Lag." What Happened?
It is possible your ping numbers (connection lag) measured too high for an efficient gaming session. If your ping numbers are too high, your device won't keep up with the action, and you'll see your opponents appear to "teleport" around the screen and you may get shot without seeing your opponent (yes, even more than usual). If you're using a VPN, make sure the server you select is as close to Fortnite servers as possible, at least in the same country or region.
How Can I Remove an IP Address Ban Using A VPN?
Here's how to remove an IP address ban and play Fortnite using a VPN:
Sign up for a reliable VPN provider, like NordVPN.
Download and install the app for your favorite Fortnite device.
Connect to a server as near as possible to the Fortnite server, or at least near your location.
Start playing Fortnite – and may the odds be ever in your favor.
Why Is My Fortnite Account Banned?
From the Epic Games Help Center:
"Players are temporarily banned from Fortnite when they're discovered doing something that is against the Code of Conduct or against the rules of a tournament. Temporary bans last up to 30 days, and players will be able to reboard the Battle Bus after the specified time. Permanent bans in Fortnite are indefinite and are given when a player is caught cheating, for example."
Does Fortnite Give Hardware ID Bans?
Fortnite will usually first ban your IP address, which can be worked around by using a VPN for a new IP address – or they will ban your account, which can be worked around with a VPN and a username change. Fortnite will ban your device from playing via a hardware ID ban, This takes note of your hardware IDs, such as your computer's GPU or SSD. You'll need a new device, a VPN, and a username change to get around that one.
Can I Use a VPN to Get Around Overcrowded Servers on Fortnite?
A reliable VPN can allow you to access more Fortnite servers, which means you can avoid overcrowded servers. This means you can avoid those servers that are lagging, ensuring an enjoyable online gaming experience.
Can You Get Banned for Having Two Fortnite Accounts?
Players can create and play as many accounts as they'd like, as long as they don't try to play them simultaneously on the same device. Also, "smurfing" is frowned upon and could possibly get you banned. Smurfing is when an experienced player creates a new account to use their experience against new players.
What Other Advantages Do VPNs Give Gamers?
There are a few key advantages that VPNs give gamers. First, a VPN can help protect your online privacy. If you don't want your ISP or anyone else snooping on your gaming activity, a VPN can help keep your data safe and secure.
Second, a VPN can help you get around geo-blocking restrictions. If you live in a country where certain games are not available for purchase or play, a VPN can allow you to access those games by routing your traffic through another country.
Finally, a VPN can help reduce lag and improve game performance. By connecting to a server located closer to the game servers, you can reduce latency and enjoy smoother gameplay.
What Country is Fortnite Not Banned in?
Fortnite is available in all countries apart from Mexico, Russia, Vietnam, Saudi Arabia, and Egypt. A few years ago, Turkey officials made some noise about possibly banning Minecraft because of it being too violent but nothing came of it.
How Do I Switch Fortnite Servers?
It's easy to switch Fortnite servers. Simply check out these easy-to-follow steps:
Open the main menu by clicking the "Hamburger" menu (three horizontal lines) in the upper-left hand corner to open the main menu.
Click the Settings gear icon, this will open the game tab.
Under the region header, find the Matchmaking Region, then click the arrow to select a new matchmaking region.
Click on "Auto" to select the region with the lowest ping, or click on one of the displayed regions. You'll see ping numbers for each region. The lower the ping number, the more responsive the connection.
Click "Apply."
How Do You Ban Someone on Fortnite?
You can't technically "ban" someone from playing Fortnite. If somebody is causing trouble or being disruptive in the game, you can report them to the game developers. They will then review the situation and may take action against the player, such as banning their account or IP address from the game.
How Can I Get a Lower Ping When Playing Fortnite?
There are multiple ways to get a lower ping. If possible, use a wired Ethernet connection instead of a wireless connection. Also, make sure you're not downloading or sharing files in the background. If you're using a VPN, try connecting to a server that's closer to you. 
Does Fortnite Work on Linux Devices?
Epic Games does not allow Linux users to join in the mayhem, due to fears of cheating on the Linux platform.
About Fortnite
First released in 2017, Epic Games' Fortnite has become one of the most popular games to hit the online arena in years. At the time of writing, the survival-shooter game counts 200 million players around the globe.
The game is free to download and play on most popular computing, mobile, and personal gaming platforms.
Epic Games makes its money by selling cosmetic items to gamers, as well as selling the game's "Battle Pass," which is a tiered progression of customization rewards for gaining experience and completing certain objectives.
Conclusion
If your IP is currently banned from Fortnite servers, you're likely itching to get back into the action. If so, I highly recommend NordVPN's IP-hiding power as the ultimate solution to your blocking issues.
In addition to its Fortnite-blockade-smashing powers, the provider also does an excellent job of opening access to blocked content, while it protects your online travels from observation.
"Fortnite Battle Royale" by BagoGames licensed under CC BY 2.0