The United Arab Emirates (UAE) is strict when it comes to online censorship. Websites that are considered immoral based on local religious beliefs are actively blocked. The government makes use of keywords to force Internet Service Providers (ISPs) to block access to websites and other online services.
This causes access to several streaming video and audio providers, gambling and gaming sites, and other "immoral" sites to be blocked.
Can A VPN Help in the UAE?
A VPN encrypts your internet connection, preventing UAE government officials and Internet Service Providers (ISPs) from detecting and/or blocking your online travels. In this article, I'll share the top six VPNs to best protect you while inside the UAE.
Later in this article, I'll share the best practices for using a VPN in a restrictive country like the United Arab Emirates.
Best VPNs for UAE
I tested all of my top VPN providers, and my test results revealed that these six VPNs will offer the best protection from inside the UAE. The TL;DR summary is as follows:
I evaluated and ranked the top UAE VPNs using the following criteria:
Total privacy protection
Total security protection
Fast connection speeds
Wide-ranging global server coverage
Comprehensive multi-platform support
Optimal customer support
Here's my list of the top six VPNs for use in the UAE.
Sep 2023
NordVPN is the best VPN to use inside the UAE. The provider offers excellent protection for your online activities from inside the UAE. With connection obfuscation and Double VPN protection, the service has you covered.
NordVPN offers some of the fastest connection speeds I've ever seen, making it easily capable of handling any online activity you throw at it.
Those activities are protected from prying eyes thanks to the provider's government-grade encryption, connection obfuscation, and kill switch protection. The provider's custom DNS servers help protect against DNS leaks. A "Double VPN" option routes your connection through twin VPN servers, adding more anonymity. The provider also offers the NordLynx connection protocol, which is based on the WireGuard protocol.
This Panamanian VPN service keeps no logs of your actions while connected to their servers. A combination of a throwaway email address and Bitcoin payment keeps your subscription totally incognito.
NordVPN has over 5,500 servers stationed in close to 60 countries, providing excellent access to the outside world, as well as the UAE (the provider has Dubai-based servers in its network).
The Windows, iOS, Android, macOS (with native M1 Mac support), Linux, Amazon Fire, and Android TV platforms all make NordVPN's native app support list. Chrome, Edge and Firefox users can protect their browser sessions by using a NordVPN extension.
This service logs no personally identifiable usage information, so your privacy is kept intact. The provider's servers are run only from RAM. No data is ever written to a physical hard drive. This means that all data is completely wiped from the servers whenever they are rebooted. Plus, NordVPN's owned-and-operated servers mean third-party operators are kept away from customers' personal information.
The firm also offers NordPass (a password manager), NordLocker (cloud storage with file encryption), and NordVPN Teams (business VPN service).
If you need more than 6 concurrent connections or need to protect other devices, the provider's router support comes in handy.
24/7 customer support is available via live support chat, email, a "contact us" form, and a searchable knowledge base.
Pros:
No user logs
Low price
Double VPN protection
Connection obfuscation
Ideal connection speeds
Cons:
No kill switch protection on Android
BEST FOR UAE:NordVPN is my #1 pick for best VPN for the UAE because of its optimal security and privacy protections, as well as its fast speeds. Double VPN and connection obfuscation are only a few of the protections this provider offers. A 30-day money-back guarantee is available.
Read my full review of NordVPN.
NordVPN Coupon
SAVE 61% on the standard plan + 3 months free
Get Deal ›
Coupon applied automatically
---
Surfshark provides connection protection equal to that of many other VPN providers, and in addition, it doesn't charge you much for it. The provider allows you to simultaneously connect as many devices to the service's network as you'd like.
The service's download speeds are fast and provide reliable access to online content.
Government-level encryption and kill switch protection protect your online activities, while the provider's CleanWeb feature blocks unwanted ads and trackers. "MultiHop" protection routes your internet traffic through twin servers for additional protection.
Surfshark's servers save no logs thanks to a strict no-logs policy. The provider also accepts Bitcoin as payment for its subscription plans.
A global server network that consists of 3,200+ servers in 95 countries offers excellent access to content around the globe, while UAE servers provide access to content housed there.
Surfshark has all the most important device platforms covered thanks to options for iOS, Android, macOS (offering native M1 support), Windows, Linux, and Amazon Fire TV devices. Chrome, Edge and Firefox browser extensions are also an option.
Simultaneous connection support is as good as it can get, with an unlimited simultaneous connections allowance. Plus, you can protect devices not on the above list by using the provider's wide-ranging router options.
Customer support is an around-the-clock proposition at Surfshark thanks to a searchable support library, contact form, and 24/7 live chat.
Pros:
MultiHop doubles-down on server protection
No limits on concurrent connections
Excellent all-around security and privacy protections
Budget-priced
Cons:
Missing some advanced options in their apps
BEST BUDGET-PRICED VPN:Surfshark offers its exceptional service at a very reasonable price. The provider's unlimited concurrent connections allowance should be attractive to owners of small businesses or heads of large families (but not crime families, because that's illegal). A 30-day money-back guarantee is available.
Read my full review of Surfshark.
Surfshark Coupon
2 Months FREE on the 2 yr plan
Get Deal ›
Coupon applied automatically
---
ExpressVPN lands in 3rd place on this list thanks to its thousands of servers across the globe and solid security and privacy protections, making it excellent for unblocking content while keeping your online activities safe and secure.
The provider's fast connections are protected by military-grade encryption, as well as an automatic kill switch, IPv6 leak protection, DNS leak protection, and an option to force your computer to only use ExpressVPN's DNS servers. The provider's proprietary Lightway connection protocol is designed for improved performance and protection.
The British Virgin Islands-based provider keeps no logs of any kind, ensuring no one can force the provider to expose the history of your online activities. Sign up for the service with a disposable email address and pay with Bitcoin, and no one can connect your account directly back to you.
With 3,000+ VPN servers in 94 countries, ExpressVPN can connect you to an entire world of content that would usually be inaccessible. The provider has no servers stationed in the UAE.
All ExpressVPN servers are run 100% from volatile RAM. This means no data is ever written to a physical hard drive, ensuring that all data is securely wiped each time an ExpressVPN is rebooted or shutdown.
ExpressVPN offers native apps for macOS, iOS, Windows, Android, Linux, Kindle Fire HD, Nook, and Chromebook devices. Browser extensions are available for the Chrome, Edge, and Firefox browsers. If you'd like to protect more than 5 devices at once, or if you have devices not on the above list, take advantage of the provider's router support. The provider recently updated its router firmware, improving the app's UI and performance, while adding an auto-update option.
ExpressVPN support is there for you any time of day thanks to 24/7 live support chat, email support, a support ticket tracking system, and a searchable support library.
Pros:
Strict no-logs policy
Anonymous Bitcoin payment option
Connection encryption, kill switch and DNS leak protection
Worldwide server network
Cons:
More expensive than other providers
No servers inside the UAE
WORLDWIDE CONTENT ACCESS:ExpressVPN's wide-ranging global server network and strong security protections make it an excellent option for users who not only want to protect their online activities in the UAE, but also want to unblock content in other countries. The provider offers a 30-day money-back guarantee.
Read my full review of ExpressVPN.
ExpressVPN Coupon
49% off plus 3 months Free!
Get Deal ›
Coupon applied automatically
---

Private Internet Access (PIA) provides excellent online security and privacy, while delivering access to consent inside of the UAE and in other countries.
PIA's global server network currently includes 3,300+ servers located in over 80 countries, including the UAE. This allows Polish users to access geo-fenced content from most parts of the globe.
The provider keeps your online activities incognito, thanks to its government-grade encrypted connections, IP/DNS leak prevention and kill-switch protection. PIA also offers ad, tracker, malware and malicious website blocking.
The provider's strict no-server-logs policy means no records of your online travels are ever saved. Also, the provider's cryptocurrency payment option helps to keep your payment information undercover, especially when you use a disposable email address to sign up.
PIA's download speeds are the slowest on this list. That said, its connections provide more than enough bandwidth for your favorite online activities. No data caps or bandwidth limitations to worry about when using this VPN.
PIA's native app support includes options for the Android, Android TV, iOS, Windows, macOS and Linux device platforms. Chrome, Opera and Firefox browser browser extensions are also available. The VPN is also compatible with numerous router makes and models.
Users can simultaneously connect up to 10 of their devices on a single set of login credentials.
24/7 customer support includes live support chat, a trouble ticket form, and a searchable support library.
Pros:
Support for most popular devices
Has servers in the UAE
Comprehensive privacy and security protections
Cons:
No streaming-optimized servers
Doesn't work in some overly-restrictive countries
RELIABLE VPN PROTECTION FOR THE UAE:Private Internet Access provides well-protected access to geo-controlled content in the UAE and other countries. Comprehensive security and privacy protections keep your online activities undercover. A 30-day money-back guarantee is available.
Read my full review of Private Internet Access.
Private Internet Access Coupon
Save 82% on a 2 year plan + 2 months FREE
Get Deal ›
Coupon applied automatically
---
PrivateVPN provides excellent protection and connection speeds, but its global server network is stretched a bit thin.
The connection speeds that this VPN provides can handle any type of streaming of gaming entertainment you might enjoy.
Military-level encryption is the protection of the day, while kill switch and IPv6 leak prevention add to the level of protection. The provider's advanced Stealth VPN protection hides your VPN activity, making it appear to be normal browser traffic.
The provider's servers store no information of any kind related to your online activities, and a Bitcoin payment option helps keep your subscription info undercover.
The PrivateVPN global server network could stand some improvement, as 200+ servers stationed in 60 countries mean things could get a bit slow as the provider continues to add customers. Even though the provider's network is small, it does boast at least one server in the UAE.
App support is also somewhat limited, as it covers only the big 4 platforms: iOS, Android, macOS, and Windows. Up to 6 simultaneous connections are available. Users who need more can set up PrivateVPN on their routers.
While 24/7 live support chat is available, the provider's FAQ section isn't searchable, forcing you to "browse" through the section for help. A contact form is also available.
Pros:
Fast download speeds
Up to six simultaneous connections
Stealth VPN feature to keep your VPN usage hidden
Cons:
Thinly-stretched server network
No searchable support library
GOOD OPTION FOR EXPERIENCED VPN USERS:PrivateVPN offers a highly protective option for users who will appreciate the advanced options available in the provider's apps. A 30-day money-back guarantee is available.
Read my full review of PrivateVPN.
PrivateVPN Coupon
SAVE 85% on the 3 year plan
Get Deal ›
Coupon applied automatically
---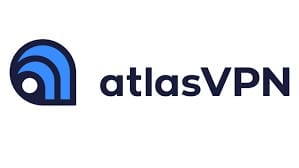 Atlas VPN provides access to geo-controlled content in the UAE and other parts of the globe.
The provider's global server network is a bit small, with just over 750 servers spread among close to 35 countries. However, the Atlas network delivers reliable and fast connections to online content wherever it has servers, which includes the UAE.
It protects your online security and privacy with government-grade encryption, a kill switch and other protective measures. Safebrowse and Safebrowse Plus features keep you safe from online perils and pesky ads.
Atlas VPN servers keep no usage logs, meaning you'll need never worry about evidence of your online antics. Unfortunately, a private cryptocurrency payment option is currently unavailable.
The provider's impressive connection speeds are up to any popular online activities. Data caps and bandwidth limitations are nowhere to be found.
Atlas VPN's native app support options include offerings for the Android, iOS, macOS, Windows, Android TV and Amazon Fire TV device platforms. Linux support, browser extensions and support for routers are not currently available. However, the provider says that all three features are being developed.
Connect as many devices as you'd like to at once to Atlas VPN servers.
Live support chat is unfortunately limited to paying customers (the provider offers a limited free level of service). However, email, a contact form, and a support library are available to all.
Pros:
Fast, well-protected connections
Reliable access to geo-controlled content
Blocking of ads and other pesky online nasties
Cons:
Lacks router, browser, and Linux support
Could use a few more servers
UNLIMITED VPN PROTECTION FOR THE UAE:Atlas VPN protects an unlimited number of your favorite devices, whether you're located inside UAE borders or anywhere else. The provider has and admittedly small server network. However, it provides reliable access to geo-controlled content in countries where it does have servers. A 30-day money-back guarantee is available.
Read my full review of Atlas VPN.
Atlas VPN Coupon
SAVE 85% 2 years + 3 months free
Get Deal ›
Coupon applied automatically
---
Methodology for assessing VPNs for the UAE
You cannot rely on just any VPN to efficiently protect you online while inside UAE borders or from anywhere else around the globe. Several key features should be considered while deciding on a VPN to protect you inside the UAE.
Below are listed the most important features I consider when choosing a VPN for the UAE:
Security and privacy: Security and privacy are an important consideration in any country, but especially in countries like the UAE. Banking-level encryption, an automatic kill switch and DNS/IP leak protection is the minimum protection you should settle for. Also, providers should never save logs of your online activities.
Connection speed: It's simple, a fast connection makes nearly any online activity more enjoyable. Each VPN included on my list provides fast download speeds.
Server network: A large global server network allows for unblocking of content in other regions of the world. When a provider has multiple servers located in a single country, it helps to prevent a single server from being overloaded by too many users.
Value: A VPN's asking price shouldn't be out of line with the features and functionality it offers. Each VPN that I include on my lists offer an excellent return on investment.
Ease of use: A VPN should offer apps for most popular devices. Plus, those apps should be easy to use. All of the VPNs I recommend offer easy-to-use apps for most popular platforms.
Streaming: Watching streaming video is arguably one of the most popular pastimes on the internet, no matter where you're located. The VPNs on my lists provide access to streaming services such as Hulu, Netflix, Amazon Prime Video and more.
My research doesn't end here. In fact, evaluating the factors above are just a small part of my comprehensive VPN testing methodology. This data-driven approach helps me to better understand the VPNs and their services, so I can recommend only those that are a good fit for your needs.
How to Use a VPN in the United Arab Emirates
The top six VPN providers in this roundup have all proven to work well from inside UAE borders.
However, keep in mind that UAE officials block the websites of several VPN providers. That means you should always sign up for a VPN provider and download and install their apps to your devices before entering the UAE.
Users who would like to keep their internet activities protected from the prying eyes of the UAE government and their ISPs should follow these steps:
Subscribe to the VPN provider that best fits your needs.
Download and install the VPN's app(s) to your device(s).
Log into the VPN's network.
Select and connect to a VPN server located anywhere outside of UAE borders.
Enjoy your newfound internet freedom.
Important Note: While the use of a VPN is technically illegal in the UAE, you are not likely to be arrested unless you're using it in the commission of a crime. For more information, check out my "Are VPNs Legal in the UAE?" section toward the end of the article.
Is a Free VPN a Good Option for Use in the UAE?
Absolutely not! While I traditionally never recommend a free VPN for any use, it is a particularly ill-advised option for protecting your UAE-based internet activities.
Arguably, the most important reason to use a VPN while inside UAE borders is to protect your online activities from being monitored or investigated. A free VPN will not offer proper protection against monitoring.
Many free VPNs keep things running by recording their users' online activities and then selling them to the highest bidder. Any VPN provider willing to sell your information to third parties likely won't resist too much if UAE officials petition them for your user logs.
While we're on the subject of privacy, I'll mention that some free VPN providers have been caught injecting tracking cookies and advertisements into their users' browsing sessions without permission.
You'll also find that using a free VPN is simply not convenient. Some no-charge VPNs will force you to wait in a holding queue before connecting to a VPN server. And once you're allowed to connect, you'll have a limited number of servers to choose from. That is if you're not automatically connected to a server of the provider's choice.
Last, but by no means least, sans-cost VPNs are known to usually throttle their users' connection speeds and place daily or monthly data caps on their VPN usage.
I assure you, none of the above information makes a free VPN a good value. It can even be considered a risky proposition.
Why Do You Need a VPN in the UAE?
Freedom House gives the United Arab Emirates an aggregate 2021 Internet Freedom Score of 27/100 (0 = least free, 100 = most free). This ranks as "Not Free" on the Freedom Score scale.
The government blocks apps and websites if they include links to websites that contain content related to pornography, gambling, and terrorism. Websites that criticize the government or discuss social taboos are also commonly blocked.
VoIP app Skype was blocked in December 2017. When a UAE resident started a Change.org online petition to unblock Skype – which received thousands of e-signatures – the TRA then blocked Change.org.
A VPN keeps a user's online activities incognito by hiding their online activities inside a tunnel of encryption, making it nearly impossible for authorities, ISPs, and other nosy parties to monitor a user's online antics.
In a restrictive country like the UAE, this allows users to access blocked and censored services and websites.
How to Maximize Your Privacy in the UAE
Once you're inside UAE borders, before connecting to your VPN's servers, do the following.
Turn on every protection available in your VPN app. If the OpenVPN protocol is an option, use it. If kill switch protection, auto-reconnect, obfuscation features, "scrambling" features and any other features that can help hide your activities and the fact that you are using a VPN are available, enable them.
Other ways to maximize your anonymity include avoiding public Wi-Fi hotspots, using an encrypted email provider, and installing and using a secure browser, like Tor.
Are VPNs Legal in the UAE?
It should be noted that while the use of a VPN service from inside the UAE is technically illegal, it isn't likely that their government will crack down on you simply for using a VPN.
While the government could tell if you were using an encrypted connection, they won't take action unless they suspect you're using it to conduct illegal activities.
If a VPN is used in the commission of illegal activities, there can be additional charges, resulting in fines of 500,000 AED to 2,000,000 AED ($136,100 USD to $544,400 USD, at current exchange rates). Jail time is also possible.
Illegal activities can include cybercrimes, such as data and identity theft, bank fraud, and other nefarious schemes. Using banned VoIP services via a VPN is also punishable under that same law.
While the information above could certainly discourage you from using a VPN in the UAE in the commission of any criminal plots you might have, rest assured that local law isn't likely to come to knock down your hotel room door for streaming a movie or TV show from Hulu via a VPN connection.
What Else Is a VPN Good For?
While this article focuses on how a VPN can keep your internet activities undercover, I'd be remiss if I didn't share the other advantages a VPN offers.
A VPN provides access to streaming, gaming, and other types of content and services that might usually be blocked in your area of the world. This is true even in countries that don't block or filter internet traffic. (Streaming services like Netflix geographically limit access to some of their content.)
A VPN also prevents your ISP from throttling your connection speed if you're accessing "non-approved" sites and services. (Comcast and Cox have both been caught throttling the connection speeds of users that engaged in P2P file sharing.)
The same encryption that protects your online activities from UAE officials' eyes also protects data-sensitive activities – including bill paying, banking, and online shopping – from the observation of hackers looking to steal your info. That's especially valuable when you're using an unprotected public Wi-Fi hotspot like those found in coffee shops and hotels.
UAE VPN FAQs
What is the Best VPN to Use for Video Calls in the UAE?
When protecting your video calls from prying eyes in the UAE, you'll want to use a VPN that offers reliable, fast connections, as well as top-notch encryption capabilities. I recommend NordVPN, which has a proven track record for protecting users' online activities from being monitored.
What is the Best Free VPN for Use in the UAE?
There is no such thing as a "best" free VPN in any use case scenario, this goes double for a situation where you'd be using a VPN in a restrictive country like the UAE. Free VPNs do not require the needed privacy protections, and their usage restrictions (data caps and bandwidth throttling), make using a free VPN a lousy idea.
Is It Legal to Use a VPN for VoIP Services in the UAE?
I will admit that there have been reports of users getting into a bit of trouble for using a VPN, but these reports have been anecdotal and unreliable. The government is currently only looking to crack down on those using VPNs in the commission of illegal acts in the UAE. However, rules and regulations can change at any time, so check for local laws and regulations in your area.
Conclusion
While the UAE government may use a heavy hand to restrict internet usage, there is a way to open access to all of the internet while using a UAE network.
A VPN – like my top choice, NordVPN – is the absolute best way to avoid any kind of internet censorship, protect your online activities from observation, and open up access to a world of content that might usually be out of reach.
NordVPN offers fast download speeds, optimal security and privacy protections both online and offline, and a global server network that opens the door to content and services from around the world.
For more information or to purchase a subscription, visit the NordVPN website.