Rai is the national broadcasting company in Italy and produces some of the most popular TV and radio content in the country. RaiPlay is the company's on-demand online streaming service, which is available in Italy and in neighboring countries, including Bosnia Herzegovina, Croatia, Albania, Switzerland, Monaco, Malta, San Marino, and many more, providing a large audience for Rai TV across Europe.
If you're looking to watch Rai TV outside of Italy in a country where it isn't usually available, then the good news is that a quality Virtual Private Network (VPN) can help you access your favorite channels and keep your data and privacy secure.
Can a VPN Help Me Watch Rai TV?
Rai TV is offering live streaming of the 2020 UEFA European Football Championship (Euro 2020). If you want a piece of the action, you'll need a VPN.
In this article, I'll explain how to watch Rai TV from outside of Italy with the help of a VPN by listing the top seven VPNs that work with Rai TV in 2020.
Best VPNs for Rai TV
I'll review seven VPNs for Rai TV in detail, but if you'd like to see the list without reading my reviews, here is a quick summary of the top VPNs for RaiPlay in 2020.
To rank the best VPNs for Rai TV, I've used the following criteria:
The provider has servers in Italy
The VPN unblocks RaiPlay
Strong security/encryption
Fast speeds for streaming
Here are the best VPNs for Rai TV.
Mar 2023
NordVPN is my #1 VPN for Rai TV because of its high-speed servers, excellent content-unblocking ability, and wide global server network. The provider unblocks Rai TV thanks to its 60+ servers located in Italy.
Users can choose from a wide range of options, including connecting to P2P servers or choosing which VPN protocol to use, including OpenVPN, SSL Proxy or IKEv2, or NordLynx, which is NordVPN's proprietary protocol (based on WireGuard) that offers increased speed and security. In simple terms, this means that users can choose the best combination of security and speed for their needs.
A large number of servers based in Italy means there will be no issues streaming RaiPlay in HD without any lag. In fact, NordVPN offers some of the fastest connection speeds I've ever seen.
NordVPN offers nearly 5,400+ servers in total, located in 60 countries around the world. This is great news if you're interested in accessing other geo-restricted video content sites, such as Netflix or Hulu. NordVPN is moving to an owned-and-operated server model, which keeps third-party contractors away from customers' personal information.
This VPN also delivers excellent privacy standards, with a strict zero-logs policy, ensuring no information about your browsing, streaming, or online activity is recorded. DNS leak protection prevents your real IP address and location from being leaked to your internet service provider, maintaining your privacy. The provider runs all of its servers 100% from RAM, meaning all data is completely wiped from a server whenever it is rebooted.
NordVPN allows users to connect up to 6 devices simultaneously, and apps for all the major platforms, including Windows, Linux, macOS (w/ M1 Mac support), iOS, Android, Amazon Fire, and Android TV mean you'll be protected on all of your devices. Chrome and Firefox browser extensions are available for in-browser viewing, and the provider is also compatible with many routers.
Pros:
Unblocks Rai TV
Unblocks Netflix and Hulu
60+ servers based in Italy
Handles HD streams
Low-priced
Cons:
Some VPNs allow more simultaneous connections
BEST VPN FOR RAI TV:NordVPN is my top VPN for Rai TV. The provider offers extraordinarily fast connection speeds, many servers in Italy, great multi-platform support, and comprehensive privacy and security protections, all at a budget-friendly price. A 30-day money-back guarantee is available.
Read our full review of NordVPN.
NordVPN Coupon
SAVE 63% + FREE months
Get Deal ›
Coupon applied automatically
Surfshark offers its quality service for a low price, making it an excellent option for users on a budget. The provider offers reliable access to Rai TV thanks to its fast-growing global server network of 3,200+ servers located in 60+ countries. The provider has servers stationed in 2 cities in Italy, Rome, and Milan. The provider also offers access to 30+ Netflix libraries around the globe.
If your ISP-provided connections are up to streaming RaiPlay and other streaming services, Surfshark will be able to handle them. Online gaming and file-sharing are also a go. The provider never spoils the fun by imposing data caps or bandwidth limitations.
Your online activities are kept undercover by banking-grade encryption and a kill switch. Ad blocking, tracker blocking, and malware and phishing protection are also available to create top-notch online security. A MultiHop option routes your internet connection through two VPN servers, doubling your connection's encryption and anonymity.
No server logs and a cryptocurrency payment option protect you on the privacy end of things.
Surfshark offers native app support for most streaming device platforms, including the iOS, Android, Linux, Windows, macOS (featuring M1 Mac support), Android TV, and Fire TV device platforms. Chrome and Firefox browser extensions are available for in-browser viewing. The provider also offers router compatibility.
Surfshark's unlimited simultaneous connections allowance makes it a great option for large groups of streamers.
Pros:
Provides reliable access to Rai TV
Value pricing
Unlimited simultaneous connections
Top-notch online security and privacy protection
Cons:
Global server coverage is a bit thinly stretched, but improving
BEST FOR BUDGET:Surfshark offers its exceptional service at a very reasonable price. And if you have a large group of Rai TV fans, such as a large family, or if all of your co-workers really like the streaming service, Surfshark deserves a closer look. The provider offers fast, well-protected access to RaiPlay for a group of any size. A 30-day money-back guarantee is available.
Read my full review of Surfshark.
Surfshark Coupon
SAVE 82% + 2 Months FREE on the 2 yr plan
Get Deal ›
Coupon applied automatically
ExpressVPN makes it onto this list thanks to the excellent performance and high speeds of two server farms located in Italy.
VPN protocols, including OpenVPN and IKEv2, provide users with speed and security when streaming online, so users will have little trouble streaming RaiPlay in HD.
Security is a top concern for ExpressVPN, and they deliver the highest possible standards of encryption with a military-grade 256-bit AES code. An automatic kill switch also makes the scene.
ExpressVPN also safeguards user privacy and keeps no logs of your activity or IP address. DNS leak protection is built into the VPN, and that means that no one else online, not even Rai TV or your ISP, can identify you or your real IP location. The provider's proprietary Lightway protocol adds to your speed as well as your security.
When it comes to streaming other popular online video services, ExpressVPN gives you plenty of choices. The large network of over 3,000 servers in 160 server locations in 94 countries lets you unblock sites, like Netflix and Hulu, by connecting to servers in the relevant countries.
The provider's server network is run completely from RAM, writing no data of any kind to a physical hard drive. This means that all server data is securely wiped whenever an ExpressVPN server is restarted.
Native VPN apps are available for Windows, macOS, iOS, Linux, ChromeOS, Amazon Fire TV, Android, and Android TV. Chrome and Firefox browser extensions are also available, as is support for numerous router makes and models. The provider's router support has improved recently, with a new interface that facilitates easy location switching.
Users can simultaneously connect to the VPN with 5 different devices on a single plan.
There's no free trial with ExpressVPN, but there is a 30-day "no-hassle" money-back guarantee.
Pros:
Unblocks Rai TV
2 servers located in Italy
Military-grade 256-bit encryption
Fast streaming
Cons:
Slightly more expensive than other VPNs
RELIABLY FAST:With two server locations in Italy, fast and secure connections, great all-around content-unblocking and a 30-day money-back guarantee, ExpressVPN makes for an excellent VPN choice.
Read our full review of ExpressVPN.
ExpressVPN Coupon
49% off plus 3 months Free!
Get Deal ›
Coupon applied automatically
If you're a rookie VPN user or are looking for easy-to-use one-click access to VPN protection, CyberGhost could be the provider for you.
The provider's massive global server network boasts more than 7,900 servers based in over 90 countries around the globe. Quite a few of those servers are optimized for streaming and downloading.
CyberGhost's servers deliver uber-fast download speeds, which can easily handle streaming, gaming, and any other popular online activity. No data caps or bandwidth throttling to worry about with this provider.
All CyberGhost connections are protected using banking-grade encryption, an automatic kill switch, and DNS/IP leak protection. Malicious website and tracker blocking are also offered. The VPN can also be set to force many websites to serve up HTTPS versions of their pages if available.
CyberGhost saves no logs of any kind, and Bitcoin can be used to keep your payment information private.
The provider's easy-to-use app lineup includes offerings for Android, Windows, macOS, iOS, Linux, Amazon Fire and Android TV devices. Chrome and Firefox browser extensions are available, along with comprehensive router support.
Up to 7 devices can simultaneously be protected on a single account.
CyberGhost also offers additional services and protections, including a security suite for Windows users. The suite provides antivirus and malware protection, allows you to control how much information Microsoft can collect from your Windows machine, and a feature that informs you when apps need updating. A password manager and a feature that warns you when your email address is included in a data breach are also available.
Always-available customer support includes 24/7 live support chat, a trouble ticket tracking system and a searchable support library.
Pros:
Massive global server network
Servers optimized for streaming and downloading
Easy-to-use apps for most popular devices
Up to 7 concurrent connections
Cons:
Has issues working properly in some overly-restrictive countries
Apps lack some advanced options
GREAT VPN FOR ROOKIE VPN USERS:CyberGhost's easy-to-use apps make it an excellent option for rookie VPN users. Fast download speeds from a massive global server network are another advantage. As are streaming- and downloading-optimized servers. A 45-day money-back guarantee is available.
Read my full review of CyberGhost.
CyberGhost Coupon
SAVE 83% + 2 Months FREE on the 2 year plan
Get Deal ›
Coupon applied automatically

This well-known VPN provider delivers comprehensive access to Rai TV, as well as excellent online security and privacy.
The Private Internet Access (PIA) global server network includes 3,300+ servers in over 80 countries. This provides reliable access to Rai TV, Netflix, and other geo-controlled streaming content from around the globe.
While PIA's connections are not the fastest around, they provider's connections easily deliver enough horsepower to handle your favorite online activities. No data caps or bandwidth throttling are ever imposed.
The provider's banking-grade encryption, IP/DNS leak prevention and kill switch keep your online travels anonymous. Blocking for ads, trackers, malware and malicious sites is also available.
The provider's no-logs policy and acceptance of Bitcoin as subscription payment combine to keep your privacy well-protected.
PIA apps are available for the Android, iOS, Windows, macOS and Linux device platforms. Opera, Chrome and Firefox browser extensions are available to protect your browser sessions, and router compatibility is also available.
Up to 10 devices can be connected at once on a single customer account.
Customer support is available, which includes a live support chat option, a trouble ticket tracking form and a support library.
Pros:
Reliable access to Rai TV and other streaming services
Top-notch online security and privacy
Connect up to 10 devices at once
Cons:
Global server network could still stand improvement
Difficulties in some super-restrictive countries
RELIABLE ACCESS TO RAI TV:PIA provides reliable access to Rai TV. The VPN also provides access to other geo-controlled content while also providing excellent protection for all of your online activities. The provider does have some difficulty in some overly-restrictive countries. A 30-day money-back guarantee is available.
Read our full review of Private Internet Access.
Private Internet Access Coupon
Save 82% on a 2 year plan + 3 months FREE
Get Deal ›
Coupon applied automatically
PrivateVPN is one of the select few high-quality VPNs that will still work with Rai TV in 2020.
PrivateVPN's live chat support was able to guide me on how to connect to their server in Milan, and I was able to access Rai TV content.
Overall, the company offers 200+ servers in 62+ countries around the world, which is great news if you're interested in streaming other popular video sites, such as Netflix, BBC iPlayer, or Amazon Prime Video.
After selecting and connecting to the correct PrivateVPN server, my tests allowed connections to all of the content streaming sites listed above.
PrivateVPN offers unlimited bandwidth with its service, which is ideal for streaming HD video. Streaming speeds are also good, and users have a choice between a number of VPN protocols to suit their needs, to find the best balance of security, privacy and speed.
Privacy is respected with a no-logs policy and 256-bit AES encryption, which is the same level of security that the U.S. military and government use.
The service is also user-friendly, with a simple interface available on apps for Windows, macOS, iOS, and Android. There's also support for Linux and routers, but you'll need to configure those manually. Up to 6 devices can simultaneously connect on a single set of login credentials.
Pros:
Unblocks Rai TV
Servers based in Italy
Fast video streaming
Cons:
Relatively small server network
GREAT SPEED:PrivateVPN unlocks Rai TV and delivers fast video content streaming speeds. There's friendly customer support and good security features, but a smaller server network than that of rival VPN providers.  30 day money back guarantee.
PrivateVPN Coupon
SAVE 85% on the 3 year plan
Get Deal ›
Coupon applied automatically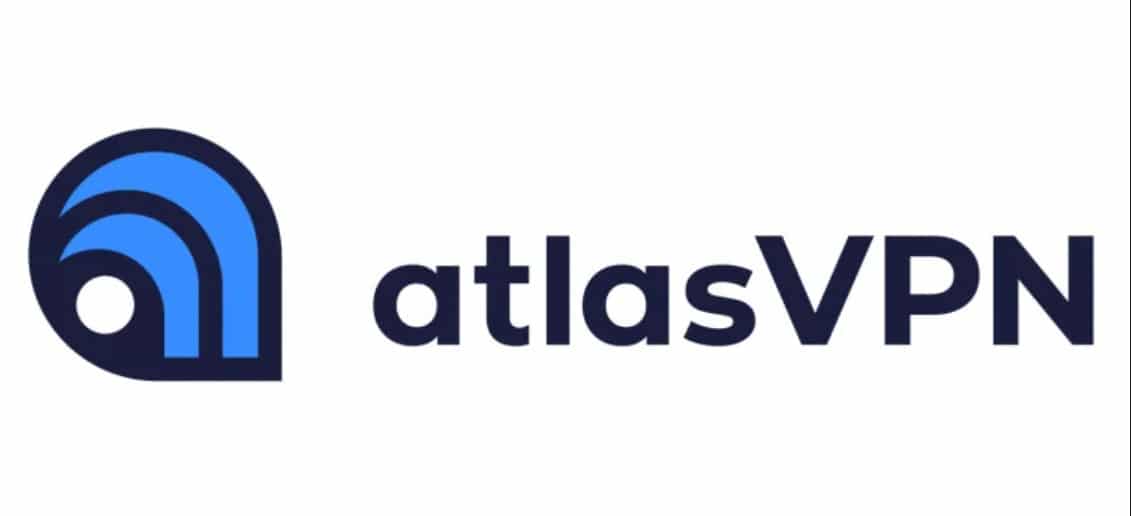 Atlas VPN offers reliable access to Rai TV from outside of Italy. It also offers excellent device support, as well as top-notch online protection and security.
Atlas VPN's global server network includes 750+ servers in 32 countries. While that network could be better, the provider's servers provide access to geo-controlled content wherever the VPN has servers stationed.
Atlas VPN connections are fast, and are more than up to handling any of your favorite popular online activities, including streaming, gaming and more (depending on your usual ISP-provided connection speeds, of course).
The provider protects its customers' connection with military-grade encryption, a kill switch and other features to keep your online antics undercover. The provider also protects users from malicious online services and pesky ads via its proprietary Safebrowse and Safebrowse Plus features.
Atlas VPN follows the same no-server-logs-ever policy as the rest of the providers on this list. However, it does not accept any type of cryptocurrency payment at the moment.
Android, iOS, macOS, Windows, Android TV and Amazon Fire TV devices all benefit from the provider's native app support. While there is no Linux support, browser extensions or support for routers, all are said to be on the way. The provider has no limit on the number of devices that users are allowed to connect to the service at once.
Customer support options include live chat (for subscribers only), email, a contact form and a support library.
Pros:
Fast connections
Reliable access to geo-controlled materials
Supports popular devices
Cons:
Browser extensions don't exist
No Linux or router support
Global server coverage could stand improvement
UNLIMITED RAI TV ACCESS:Atlas VPN's unlimited connections policy means all of your devices can simultaneously benefit from the provider's online protection and fast connections. While it would be nicer to see better server coverage and device support, the provider offers a good value. A 30-day money-back guarantee is available.
Methodology for Assessing a VPN For Rai TV
Not all VPN providers can deliver reliable access to Rai TV while also doing a good job of protecting your online activities.
The factors listed below are just some of the factors that I consider when I'm deciding on which VPNs provides the best overall experience for Rai TV viewers:
Security and Privacy: Any VPN provider worth its salt will offer comprehensive security and privacy. Government-grade encryption, a kill switch and DNS/IP leak protection are the least you should settle for. Any additional security and privacy features are a bonus. A strict no-server-logs policy is also a must. A cryptocurrency payment option is a plus. NordVPN offers top-notch online security and privacy protections.
Streaming: Many users enjoy sampling global libraries of streaming video and music content. Access to streaming sites is therefore an important consideration for VPN users. NordVPN offers reliable access to Rai TV, Amazon Prime Video, Netflix, Hulu, Disney+ and other popular streaming services.
Global Server Network: Any VPN worth considering should boast a large global server network. Multiple servers in each location are a definite plus. The more servers in one location, the less chance of the servers being overloaded with too many users at once.
Speed: Fast connections are a must for enjoyable online activities. NordVPN provides blazingly-fast download speeds.
Value: Compare a the services offered by a VPN provider to its asking price, and that will give you a good idea of the provider's value. I only list VPNs that offer an above-average return on investment.
Ease of Use: All of the VPNs I recommend are easy to use. However, some VPNs are easier to use than others. VPNs should also offer native app support for as many device platforms as possible. NordVPN offers easy-to-use apps for most popular device platforms.
My research is not limited to what's listed above. In fact, they are just a small part of what I look at when conducting my comprehensive VPN testing methodology. My data-driven approach means I can better understand a VPN's offerings, allowing me to recommend VPNs that are a good fit for your needs.
How to Use a VPN with RaiPlay
If you're new to streaming Rai TV online with a VPN, here's a quick guide to help you get started:
Register with one of my recommended VPN services listed in this article.
Install your VPN provider's app onto your chosen device(s).
Launch the VPN app on your device and find the list of available servers.
Choose to filter the available servers by country and locate a server in Italy.
Click "Connect" and wait for the VPN to confirm that you're connected.
Open RaiPlay in your browser and enjoy your favorite shows!
Can I Watch Rai TV With a Free VPN?
You might have been searching for a VPN that lets you watch Rai TV and come across some VPN providers that claim to be free of charge.
If you're tempted to choose one of these "free" VPNs, it could end up costing you a lot more than you think in the long term.
Free VPN providers still need to make money, because they are businesses, after all. It costs them money to operate a VPN service, with server and staff costs.
Instead of charging users a fee and offering safe, fast, and secure servers, free VPNs generate revenue by capturing and selling your personal information. This practice may involve inserting tracking cookies to monitor your online activity and selling your private data to advertisers.
While these privacy concerns should be enough to ring alarm bells, it's not the only reason using a free VPN is a bad idea.
With a free VPN service, the quality of your experience will also be compromised, and it may make streaming TV more difficult and a lot less enjoyable.
Free VPNs typically only offer a handful of servers when compared with the best-paid VPN providers. This means that you not only have less choice in which server you connect to but also that the servers will be overloaded with other free users, slowing down your streaming speeds.
Free VPNs also use bandwidth limits, which will result in capped viewing time and the possibility of getting cut off in the middle of a show.
Finally, the majority of free VPNs are actually not compatible with Rai TV because they don't have the server infrastructure to allow for VPNs located in Italy.
Rai TV FAQs
Is a Free Italian Proxy a Good Idea for Rai TV?
Free proxies aren't a good idea for Rai TV. Although free proxies do allow you to change your location, they don't offer encryption for your connection. This leaves you open to hackers and ISP monitoring. You're best off sticking with a VPN provider instead of opting for a free proxy.
How to Watch Rai TV in the U.K. or USA?
No matter where you're located, the process for unblocking Rai TV is the same.
Simply subscribe to your preferred VPN provider, download its app(s) onto your device(s), log in to the VPN app, and select and connect to a VPN server in Italy. Be sure to delete your browser's cookies and clear your browser's cache. Visit the Rai TV website, and you'll be all set.
What Channels Does Rai TV Offer?
Rai TV offers many different TV channels, including:
Rai News 24

Rai Sport

Rai Scuola (School)

Rai Radio 2

Rai Yoyo

Rai Gulp

Rai Storia (History)

Rai Premium

Rai Movie

Rai 1

Rai 2

Rai 3

Rai 4

Rai 5