Summary
Cord-cutters around the world are familiar with Hulu, which is one of the most highly regarded video streaming services available today. The video service allows viewers to access streaming movies and television episodes, both from major movie studios and television networks, as well as Hulu-exclusive movies and series.
Hulu became even more attractive to cord-cutters in 2017, as the streamer announced plans to offer live television streaming, including all of the major television networks, as well as popular cable and satellite networks.

While this is great news for viewers residing in the U.S., international viewers – living in countries such as the U.K., Australia, and Canada – are locked out of Hulu, as Hulu is based in the United States, and restricts its subscriptions to U.S. residents only.
This can be especially frustrating to U.S. residents traveling internationally, or ex-pats living abroad who don't have access to their favorite Hulu shows.
However, it's not quite time yet to admit defeat, as there is a way for international viewers to access Hulu. A Virtual Private Network (VPN) can make it appear that your internet connection is coming from within the U.S., opening up the service for viewing from almost anywhere.
Hulu does require a U.S.-based payment source, such as PayPal, a credit card, or third-party payment sources like iTunes, Google or Roku payments. However, once payment is secured, there's nothing stopping a VPN from getting you access to Hulu content.
The best of these VPN services is NordVPN, and in this article, I'll show you how NordVPN can break through the virtual roadblocks keeping you away from Hulu.
The Best Way to View Hulu in the U.K., Australia and Canada
If you're outside the United States and have a hankering to view your favorite movies and shows on the Hulu streaming service, a Virtual Private Network (VPN) is your best bet for reliable access to the popular streaming service.
NordVPN is the best VPN available today for gaining access to the Hulu streaming service from nearly anywhere around the world. In addition to opening access to Hulu and other streaming services, NordVPN provides top-notch online security and privacy, fast download speeds, and more.
The provider offers a comprehensive global server network, excellent native app support, and 24/7 customer support.
NordVPN offers a risk-free, 30-day money-back guarantee.

Why Does Hulu Ban International Access?
While you may faithfully pay your monthly Hulu subscription fee, you will not have access to the streaming service if you're currently outside of the United States.
However, the popular streaming service doesn't block folks outside of the United States simply to make things inconvenient for you. Instead, it's due to contractual restrictions.
Hulu gets their shows and movies from television and movie studios that own the rights to the content. When they sign a deal to stream a producer's content, they agree to make that content only available to viewers in a specific geographical region. In Hulu's case, this is the United States.
If Hulu were to knowingly allow viewers from outside the U.S. to view their content, entertainment industry lawyers would come calling. And no one likes dealing with entertainment industry lawyers, not even other lawyers.
How Geo-Restrictions Work
When your device connects to an internal network or to the internet, it's assigned a unique identifier called an IP address.
Other devices on the network (internet) use the IP address to identify which device has requested information and where the response should be sent.
An IP address can also be used to identify a device's geographical location. This is because individual countries are assigned a range of IP addresses to be used by connected devices in that country.
This allows streaming services to determine your geographic location by viewing your device's IP address.
How Can I View Hulu in the U.K., Australia, and Canada?
Regular visitors to this website will know that the best way to access any geographically-blocked content is to use a Virtual Private Network (VPN).
A VPN allows users to make it appear that they are connecting to the internet from another location. The "spoofed" location can be across town or on the other side of the globe. By appearing to be located in the blocked content's country of origin, the VPN connection can usually unlock access to blocked video, music, or other content or service.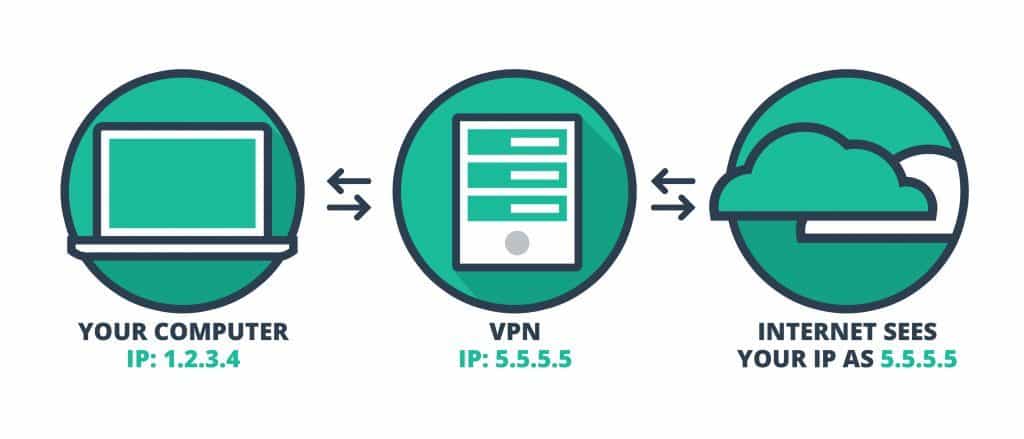 In the case of Hulu, users in Canada, Australia, and the United Kingdom can connect to their VPN provider of choice, selecting a VPN server located in the United States. As the connection to the Hulu servers is coming from the United States, Hulu will accept the user's login and allow access to the wealth of streaming movie and television series content stored on the Hulu servers.
In addition to spoofing a connection location, VPNs also offer added benefits to their users – not the least of which is the ability to encase an internet connection in a layer of encryption.
VPNs hide the user's online activities – as well as their personal information, such as banking, shopping and credit card information – from the prying eyes of hackers, the government, and even the user's own Internet Service Provider (ISP).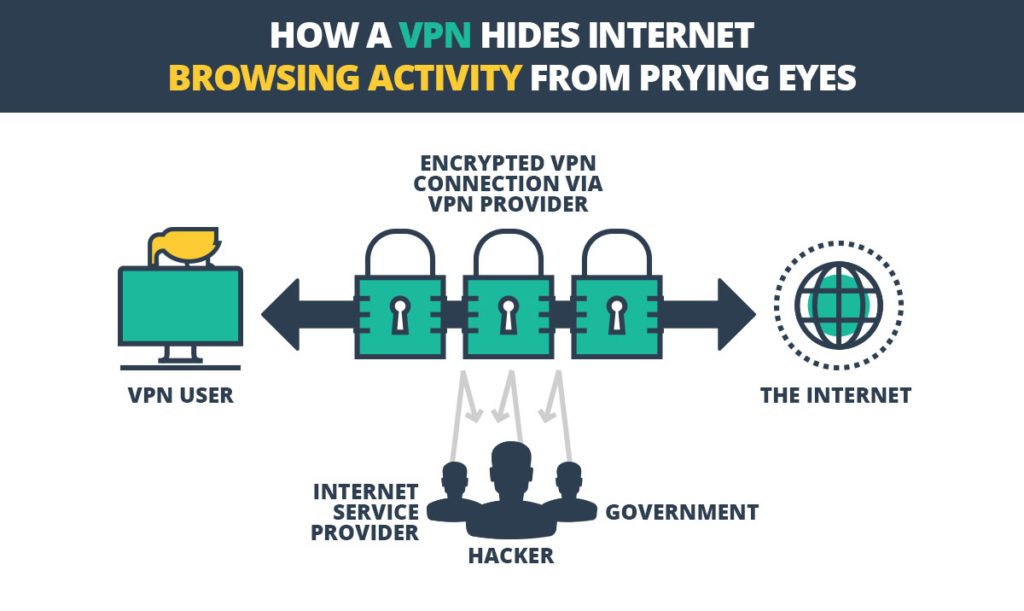 A VPN's encrypted tunnel of protection ensures that while an outside party may be able to see that there's a connection to the internet, they can't see where the connection is actually going, or what information is being sent and received.
Think of it as a highway tunnel. If the tunnel passes below you, you might know there are cars, trucks, and buses in the tunnel, but you don't know their final destination, or what the vehicles are transporting.
Which VPN Is Best for Unblocking Hulu?
A few years back, nearly any reputable VPN could have been recommended for unblocking Hulu from outside of the U.S. However, things have changed.
Hulu and other streaming services have learned how to detect when a VPN is being used to connect to their services from outside of their specified region. When Hulu detects VPN usage, they generally block the IP address being used, shutting off access to their service from that address.
When an IP address is blocked, a VPN provider will ideally respond by setting up new VPN servers, with fresh and unblocked IP addresses. This restores access to Hulu, at least until the time that IP address is blocked. Then the VPN provider sets up new VPN servers…Get the idea?
This game of back-and-forth requires your VPN provider to have the willingness to compete, as well as the resources to keep up.
Meet NordVPN – a VPN provider that can keep up.
NordVPN is an easy-to-use, speedy, safe and reliable VPN, providing great all-around protection, as well as fast connections and tip-top device and customer support.
Read the full NordVPN review here.)
1. Connection Speed
It's an always-connected world out there, making connection speed an important consideration when mulling over your VPN choice. This is especially true when you'll be using the VPN to unblock video streaming services like Hulu.
NordVPN provides speedy connections, delivering the fastest download speeds in my latest round of connection speed testing. This means you'll experience little to no wait time before viewing Hulu's 1080p HD or 4K UHD content. (Your experience could differ, depending on your usual, ISP-provided speeds.)
2. Multi-Platform Support
Hulu is available on a large number of connected devices, including Windows, macOS, iOS, Android, Playstation 4/3/Vita, Xbox One, Xbox 360, Nintendo 3DS, Roku, Chromecast, Smart TVs, Blu-ray Players, Apple TV, Amazon Kindle Fire, Amazon Fire TV, Windows Mobile 10, Nook, Wii/Wii U, Tivo, and numerous other connected devices.
While NordVPN doesn't have all of the platforms above covered, it does cover most of the popular devices. The provider offers native apps for Windows, macOS, iOS, Android, Amazon Fire, Linux, and Android TV devices.
They also offer browser extensions for the Chrome and Firefox platforms. In addition, the service offers a "SmartDNS" option for Xbox, PS4, Apple TV, and other streaming-capable devices.
For those devices not covered by a plugin or native app, NordVPN is compatible with a large number of popular router brands and models, and those who don't dig the whole "do-it-yourself" scene can buy a ready-to-go router from FlashRouters.com.
3. Customer Support
Hopefully, you'll never have an issue with your VPN connection, and you'll always be able to connect to any VPN server you'd like and at optimal speeds. In addition, let's hope you never have a billing issue.
But, odds are, you'll need to contact your VPN provider's customer support department for one reason or another.
NordVPN customer support offerings are some of the best in the industry. Options include a trouble ticket submission form, email support, a 24/7 support chat system, and a searchable support library.
The company's support personnel are quick to answer and provide accurate solutions to submitted issues. The support library is always good for a quick self-support answer.
4. Global Server Coverage
While the main point of this article is to share how a VPN can open up the U.S.-based Hulu video service to the residents of the U.K., Australia, and Canada, I would be remiss if I didn't point out the ability to unlock geo-blocked content in other spots around the globe.
A VPN provider's global server coverage affects how well the service can be used to access content that is normally not available in your location. A VPN can unblock video, music, and gaming content that might not normally be available to you. The more servers a provider has located around the world, the better they work to unlock geo-blocked content.
NordVPN has 5,500+ servers, which are placed in 60 countries around the world. This means that there will be very little geo-blocked content in the free world that you won't be able to access. That includes other streaming services, like Netflix, which offers plenty of location-specific content that's only available in other countries.
Pricing
NordVPN is a reasonably-priced VPN provider. The service provides a great value for the money. They offer a 30-day money-back guarantee.
For more information, visit the NordVPN website.
NordVPN Coupon
SAVE 61% on the standard plan + 3 months free
Get Deal ›
Coupon applied automatically
Who Has Hulu? You Do!
Hulu is an excellent way for cord-cutters to gain access to their favorite television and movie content without committing to an extended cable or satellite contract. Canadian, U.K. and Australian residents can finally access Hulu and its U.S.-only streaming content, by making use of Virtual Private Network services like NordVPN.

NordVPN offers fast connections that are perfect for streaming video, and it keeps your internet connection, online activities, and personal information safe from prying eyes. In addition, the provider's wide-ranging multi-platform support means you'll be able to view Hulu's content no matter where you are.