While Singapore's government promotes digital technologies, they also continue to restrict their use when they're used for political dissent or causing friction between ethnic or religious communities.
The Media Development Authority (MDA) conducts internet censorship in the country. It currently maintains a list of banned websites. When attempting to access a blocked website, users usually encounter a green box with a message from the MDA, which says, "This website is not available as it violates the laws in Singapore."
None of the major social networks are currently banned in Singapore. However, users can face fines or even imprisonment for any posts that are deemed racist, abusive, or otherwise offensive.
ISPs and social networks are subject to turning over details of users' accounts when requested by the Singapore government. While previous requests have been for metadata, government agencies can request content data if they feel it's required for an investigation.
Luckily, there's a way to protect your internet activities from the prying eyes of the Singapore government: a Virtual Private Network (VPN).
A VPN keeps your internet connection safe from monitoring and from attacks by covering your connection in an encrypted tunnel.
A VPN can also make it appear as if you're connecting from a different location of the world. This feature allows you to access what you may not normally be able to access in your region, such as game servers, content from Netflix, and other types of content and services.
In this article, I assess the top seven best VPNs for use inside of Singapore, as well as the features that are most important to look for in a provider.
How to Use Your VPN in Singapore
To protect your online activities with a VPN while inside Singapore borders, do the following:
Subscribe to the VPN that is best for your needs. (I recommend NordVPN) as the overall best VPN for Singapore.
Install the provider's app(s) on your device(s).
Log into the VPN.
Select a VPN server and connect to it.
Enjoy your newfound online anonymity and freedom.
Best VPNs for Singapore
I put my top VPN providers through a series of tests to determine which providers were best to use inside the lion state.
I found that the seven providers listed below are the best VPNs for Singapore. The TL;DR summary:
I ranked the top seven Singapore VPNs using the following criteria:
Solid security and privacy protections
Fast connections with unlimited bandwidth and no data caps
Extensive global network server numbers
Servers located inside Singapore
Reliable customer support
Good native app support
Here are my top seven picks for the best VPNs to use in Singapore.
May 2023
NordVPN is my top choice for the best VPN for use while on the island of Singapore. The provider delivers well-encrypted connections, high-speed connections, excellent global server coverage, and plenty of content-unblocking power.
Privacy isn't an issue, as the provider follows a strict no-logs policy and accepts Bitcoin, which does a great job of keeping your payment info anonymous.
The provider has you well covered in the security department, as its lightning-fast connections are protected by military-grade encryption. It also offers obfuscated servers (which can hide VPN usage and bypass internet restrictions, such as network firewalls) and has the ability to block malware and ads. Data caps and bandwidth limitations are nowhere to be found.
With close to 5,600 servers in 60 countries, I'd venture to say they'll have your needs well covered. Servers are available on Singapore soil. NordVPN recently began moving to an owned-and-operated server farm model, which keeps third-party contractors away from your personal information.
Plus, all NordVPN servers are run solely from RAM, writing no data of any kind to a physical hard drive. This ensures that all server data is securely wiped whenever the servers are rebooted.
NordVPN is a super-reliable VPN, but just in case Murphy's Law does apply, 24/7 support chat, email support, and a support library are available to help.
This provider has most of the popular app platforms covered thanks to apps for Android, Windows, macOS (with native M1/M2 support), iOS, Linux, Amazon Fire and Android TV devices. Browser extensions for Chrome, Edge and Firefox are also available.
A SmartDNS option is available to enable devices that are incompatible with VPN apps, such as gaming consoles and some set-top boxes, to access international content. Be warned, though, that the service doesn't encrypt your connection like the VPN service does.
Users can connect up to 6 devices at once using a single login. If that isn't sufficient, you can take advantage of the provider's comprehensive router support.
Pros:
5,500+ servers in 60 countries, including Singapore
Super-fast download speeds
Excellent app and browser support
Great value for the money
Top-notch privacy and security protections
Cons:
Apps aren't beginner-friendly
BEST VPN FOR SINGAPORE:NordVPN is my top pick for protecting your online activities while in Singapore. Excellent connection and privacy protections, reliable and fast connections, and top-notch app support are the highlights with this provider. A 30-day money-back guarantee is available.
Read our full review of NordVPN.
NordVPN Coupon
SAVE up to 63% + FREE months
Get Deal ›
Coupon applied automatically
Surfshark provides fast connections, top-notch online security, unlimited simultaneous connections, and excellent global server coverage, all at a reasonable price.
You'll never have to worry about your security thanks to Surfshark's military-grade encryption, kill switch, and ad blocking protection. The provider also offers a "MultiHop" ability that routes your connection through two VPN servers instead of just one, for added protection.
Because Surfshark keeps no logs of your online activities and accepts Bitcoin as a privacy-friendly payment option, you'll also never have to worry about your privacy, either.
Surfshark's connection speeds are impressive, allowing you to stream, game, and share files quickly and easily.
With 3,200+ servers in 65+ countries, you'll have a lot of options about where you want to connect and what kind of content you want to access. Singapore is an option, too. The provider boasts access to 30+ Netflix libraries around the globe.
There are native apps available for the iOS, macOS (native Apple Silicon support), Android, Windows, Linux, and Fire TV device platforms. Chrome, Edge and Firefox extensions protect your browsing sessions, and there's plenty of support for different router makes and models.
No matter how many devices or people you want to connect, you'll find that Surfshark's unlimited simultaneous connections allowance enables you to connect all of them at once.
If you run into any problems, you'll be happy to know that customer support is available around the clock thanks to a 24/7 live chat option, a support contact form, and a searchable support library.
Pros:
Bargain-basement pricing
Reliably fast connection speeds
Unlimited simultaneous connections
Comprehensive security and privacy protections
Cons:
Lacks advanced customization options
BEST FOR BUDGET:Surfshark delivers a quality service for a surprisingly low price. The provider protects your connection well, offers fast speeds, and even lets you connect as many devices as you want at once. A 30-day money-back guarantee is available.
Read my full review of Surfshark.
Surfshark Coupon
SAVE 82% + 2 Months FREE on the 2 yr plan
Get Deal ›
Coupon applied automatically
ExpressVPN performs well in multiple categories, such as connection speeds, global server coverage, content-unblocking, and security and privacy protections.
When it comes to privacy, ExpressVPN keeps no logs whatsoever recording your online travels, and it accepts the Bitcoin cryptocurrency as subscription payment.
ExpressVPN's fast connections are well protected with military-grade encryption, kill switch protection, and IPv6 leak and DNS leak protection. The provider never restricts your online antics with data caps or bandwidth limitations.
ExpressVPN has the globe well covered, with 3,000+ servers located in 94 countries. The provider has servers stationed in Singapore, so you can easily access Singapore-centric content when you're elsewhere.
All ExpressVPN servers are run exclusively from RAM. This means no data is ever written to a physical hard drive, ensuring that all data is securely wiped when the server is rebooted.
While ExpressVPN's service is uber reliable, it's reassuring to know that comprehensive customer support is available when you need it. 24/7 live support chat, a trouble ticket system, email support, and a searchable support and troubleshooting library are available.
ExpressVPN's comprehensive app support includes offerings for the Windows, Android, macOS, iOS, Linux, Chromebook, and Amazon Fire device platforms. Your browser sessions are covered thanks to extensions for the Edge, Firefox, and Chrome browsers.
If you use game consoles, set-top boxes, or smart TVs to access your favorite streaming content, the provider's MediaStreamer DNS service will open up access around the globe. Be advised, however, that MediaStreamer does not encrypt your connection.
While ExpressVPN's concurrent connections limit is just 5 devices, users can get around the limit by taking advantage of the provider's comprehensive router support.
Pros:
Comprehensive app support
Fast connection speeds
Excellent security and privacy protections
Top-notch global server coverage
Cons:
Limits concurrent connections to 5
Surprisingly expensive
SOLID ALL-AROUND:ExpressVPN is a good option if you want a VPN that performs well in many categories. The provider's connection speeds, global server coverage, app support and security and privacy protections are all high points. A 30-day money-back guarantee is available.
Read our full review of ExpressVPN.
ExpressVPN Coupon
49% off plus 3 months Free!
Get Deal ›
Coupon applied automatically
CyberGhost is an excellent option for VPN newbies or for users looking for an easy-to-use provider that offers access to content around the world.
CyberGhost protects your privacy well with their no-logs-ever policy and their acceptance of Bitcoin.
The provider offers some pretty fast connections, it does a great job of protecting them, thanks to military-grade encryption, kill switch protection, the ability to block ads, and much more. No data caps or bandwidth restrictions are ever imposed on users.
CyberGhost has over 8,100 servers, well stationed in 90+ countries around the world. This makes the provider a great choice for users looking for a reliable way to unblock streaming services and gaming servers in as many countries as possible. P2P traffic is allowed on select servers, and you can use their Singapore servers to "go local" when you're outside Singapore's borders.
CyberGhost's apps are easy to use, and their service is reliable, but if you ever do need assistance, the provider has you covered thanks to a searchable support library, live support chat, and a trouble ticket support tracking system.
Most devices are well-protected thanks to macOS, Windows, Linux, iOS, Android, Android TV and Amazon Fire TV apps. Chrome and Firefox users can take advantage of the provider's browser extensions.
Although CyberGhost allows a generous seven simultaneous connections per account, the provider's excellent router support offers the opportunity to protect all of your connected devices at once.
In addition to robust VPN services, the provider also offers antivirus, anti-malware, and other security and privacy-related apps and services, including a password manager and a service to notify users when their email address is exposed in a data breach.
Pros:
Excellent native app support, including Chrome and Firefox extensions
Excellent privacy and security coverage
Fast download speeds
Plenty of servers around the globe
Cons:
Apps lack advanced options of other providers' apps
Struggles to unblock some streaming sites
BEST FOR VPN NEWBIES:CyberGhost provides an easy-to-use service, making it an excellent choice for users who may not be comfortable with using a complicated VPN. You can count on CyberGhost to protect your privacy and security. A 45-day money-back guarantee is available.
Read our full review of CyberGhost.
CyberGhost Coupon
SAVE 82% on the 2 year plan + 2 months FREE
Get Deal ›
Coupon applied automatically

Private Internet Access (PIA) delivers reliable protection for your Singapore-based online activities.
PIA's global server network coverage includes 3,300+ servers located in over 80 countries, including Singapore. This allows users in the country to access geo-fenced content from around the globe, as well as from back home when traveling or living abroad.
Your online travels are kept well-undercover, thanks to PIA's use of banking-grade encryption, IP/DNS leak prevention, and kill-switch protection. The service also provides blocking of ads, trackers, malware and malicious websites.
No user-connected logs are ever saved on PIA servers, and the provider's cryptocurrency payment option helps to keep your payment information private, especially when you subscribe with a disposable email address.
PIA's connection speeds are admittedly the slowest on this list. However, those connections will provide more than enough bandwidth for any popular online activity that comes to my mind. This includes streaming, file sharing, and online gaming. No data caps or bandwidth limitations to ruin the fun here.
Native app support includes options for the Android, Android TV, iOS, Windows, macOS and Linux device platforms. Chrome, Opera and Firefox browser browser extensions are available to protect your browsing Compatibility with multiple router makes and models is also available.
Users can simultaneously connect up to 10 devices to PIA's servers.
Live support chat, a trouble ticket form, and a searchable support library are available when you require guidance or assistance.
Pros:
Excellent native app support for most popular devices
Servers located in 80+ countries, including Singapore
Comprehensive privacy and security protection
Cons:
No streaming-optimized servers labeled in PIA apps
Doesn't work well in some countries
RELIABLE SINGAPORE VPN PROTECTION:Private Internet Access protects your online activities from being tracked or throttled. Well-encrypted connections deliver access to geo-fenced content in many areas of the globe. A 30-day money-back guarantee is available.
Read our full review of Private Internet Access.
Private Internet Access Coupon
Save 82% on a 2 year plan + 2 months FREE
Get Deal ›
Coupon applied automatically
PrivateVPN offers fast connections and does an excellent job of protecting their users' identities and online activities.
The provider offers complete privacy protection, as it never logs its customers' online antics and also keeps your payment info anonymous with a Bitcoin payment option.
PrivateVPN's fast connections are well protected with government-level encryption, kill switch protection, IPv6 leak protection and more. PrivateVPN never imposes data caps or bandwidth restrictions.
The provider lacks a bit in the server count column, with only a little over 200 servers, but they make the most of it, placing them in 63 countries around the world, Singapore included. P2P file sharing is allowed on all of PrivateVPN's servers.
PrivateVPN's customer support comes up slightly short compared to others in this lineup since while it offers live support chat, it isn't available 24/7. A non-searchable FAQ area and a contact form round out the provider's support offerings.
App support is limited to macOS, Windows, Android, and iOS apps. If you need to protect other devices or want to protect more than the allowed six concurrent devices, you can use PrivateVPN's router compatibility.
Pros:
Impressive connection speeds
Up to six connections at once
P2P file sharing on all servers
Cons:
Server count is the lowest on this list
Customer support is a bit lacking
P2P USERS WELCOME:PrivateVPN provides an excellent option for Singapore-based users looking for raw speed for downloading, streaming and file sharing. Their server count is low, but they strategically spread them out around the globe. A 30-day money-back guarantee is available.
Read our full review of PrivateVPN.
PrivateVPN Coupon
SAVE 85% on the 3 year plan
Get Deal ›
Coupon applied automatically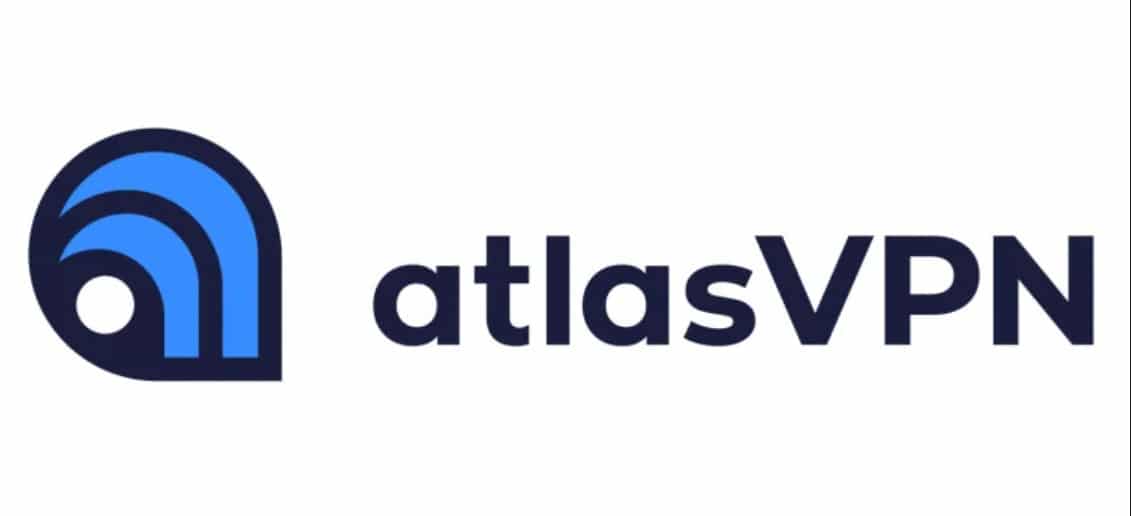 Atlas provides reliable, safe access to content from Singapore and most of the outside world.
The provider's global server network count is not exactly impressive, with just a bit more than 750 servers spread among close to 35 countries. That said, the Atlas VPN server network does a good job of providing reliable access to online content in the countries where it does have servers.
Government-grade encryption, a kill switch and other security measures help keep your Atlas VPN-connected online adventures undercover. Plus, the provider's Safebrowse and Safebrowse Plus options protect you from multiple online perils, while also blocking ads.
No usage logs are ever saved to an Atlas server, meaning there is no evidence to be found of any of your online activities. However, the provider lacks a cryptocurrency payment option at this time.
Atlas VPN-provided connections are fast and can easily handle popular online pastimes. No data caps or bandwidth limits to worry about with this VPN provider.
Native app options are available for Android, iOS, macOS, Windows, Android TV and Amazon Fire TV devices. Unfortunately, the provider lacks support for Linux, browser extensions, or routers. However, Atlas VPN has announced that all three features will be available in the future.
An unlimited number of devices can be concurrently connected on a single user account.
Live support chat is available for paid subscribers. However, email, a contact form, and a support library are available to all.
Pros:
Fast connection speeds
Access to content in Singapore and around the globe
Blocks ads and online perils
Cons:
No router, browser, or Linux compatibility
Global server network coverage could be better
UNLIMITED CONNECTION PROTECTION:Atlas VPN offers an unlimited number of protected connections to its customers, meaning all of your compatible devices are protected online, no matter how many you own. The provider's server network is admittedly small. However, it provides reliable access to geo-controlled content where it has servers stationed. A 30-day money-back guarantee is available.
Atlas VPN Coupon
SAVE 83% on the 2 year plan
Get Deal ›
Coupon applied automatically
Methodology for assessing VPNs for Singapore
Never settle for less than optimal VPN protection while you're inside Singapore's borders. Also, always look for reliable access to geo-protected content from around the globe. Always consider the following factors when deciding which VPNs are best for use in Singapore or other locations around the globe:
Connection Speed: The speeds of VPN-protected connections are always an important consideration, no matter your favorite online pastimes. The VPNs that I include on my list provide fast connections.
Server Network: The better that a VPN's global server network coverage is, the better access that you'll have to geo-controlled content in other regions of the globe. Look for a provider that has more than one server located in a single country, as that will keep a single server from being overloaded by too many users.
Value: Make sure that a VPN's asking price is equal in value to its offered services. Every VPN that I include on my list offer top-notch features, providing above-average value for the money.
Ease of Use: A VPN service provider should provide apps for as many popular device platforms as possible. Any VPN app worth its salt should offer quick and easy access to the provider's servers. All of the VPNs I include on my lists offer easy-to-use apps for numerous popular platforms.
Security and Privacy: A VPN service should provide comprehensive security and privacy protection. At the very least, a VPN should provide banking-level encryption, an automatic kill switch, and DNS/IP leak protection. More is a bonus. Providers should also never save logs of your online activities on their servers.
Streaming: Streaming HD and 4K video is arguably one of the most popular online activities today. VPN's should provide access to video streaming content from around the globe. The VPNs on this list offer reliable access to numerous streaming services such as Hulu, Netflix, Amazon Prime Video and many more.
My research does not end with the considerations listed above. This is just a small part of my overall VPN testing methodology. This data-driven approach provides a better understanding of VPNs and their services. This allows me to recommend only VPNs that are a good fit for your needs.
Is a Free VPN a Good Option for Use in Singapore?
Sure, there are plenty of "free" VPN providers available on the net today, but I strongly recommend against ever giving one a try. I'm not saying the experiment would end in tears, but you're really not going to be happy with the results.
Most "free" VPN providers carry hidden costs, both in privacy and convenience.
If you investigate, you'll find that quite a few "free" providers make money by tracking their users' online activities, saving the information, and selling it to the highest bidder. Any VPN that's willing to sell your information isn't likely to put up much of a fight if the Singaporean government requests access to their logs.
In addition to selling user info, some freebie VPNs are known to inject tracking cookies and advertisements into their users' web browsing sessions.
If you're like me, you likely want to get online, do what you need to do, and get on with your life. If you use a free VPN, you're likely to run into some irritating delays along the way.
Some free VPNs will require you to wait in a queue with other users until you're allowed to connect to a server. Depending on how many users are online and how many are waiting to connect, you could be in for a substantial wait before connecting to a VPN server.
Once you're allowed to connect, you may find that your server selection is limited. That is, if you're even allowed to choose which server you can connect to.
Other restrictions imposed by gratis VPN providers can include throttled connections, bandwidth restrictions, and monthly data caps on your VPN usage. UGH!
Why Do You Need a VPN in Singapore?
In 2021, Freedom House assessed Singapore's internet as "partly free." Several legislative initiatives over the past years have the potential to adversely affect internet freedom in the country.
Singapore's Public Order and Safety Act drastically restricts online media and freedom of expression during "serious incidents." Such incidents can include anything from terrorist attacks to peaceful sit-down protests. Punishment for violating a ban can result in up to two years in prison and a fine of SGD 20,000 (USD $15,200).
The Broadcasting Act of 1996 includes regulations requiring internet content providers and Internet Service Providers (ISPs) to filter any content the government deems "undesirable, harmful, or obscene."
A VPN allows users to keep their online activities safe from prying eyes by applying a layer of encryption to users' connections. This ensures governments and other restrictive types cannot track a user's online travels. This is especially helpful in countries like Singapore, where online freedom is restricted.
The government in Singapore blocks at least 100 websites. Website content is also known to be filtered. A VPN allows users to gain access to websites and other content that may normally be blocked in their area.
How to Maximize Your Online Privacy in Singapore
When you're looking to keep your online activities well undercover, you'll want to take advantage of every security feature that your VPN provider's app offers.
If available, turn on kill switch protection, auto-reconnect (which automatically reestablishes your connection to the VPN server if there's an accidental drop), connection obfuscation (which disguises your VPN usage as normal internet traffic), "scrambling" (another form of connection obfuscation) and any other feature that's provided to help ensure your online antics go unobserved.
Other ways to maximize your anonymity are to avoid using public Wi-Fi hotspots, use an encrypted email provider and even use a secure browser, like Tor.
A Note About Using VPN Browser Extensions
Many VPN services you'll encounter provide extensions for use with the Chrome, Firefox, and even the Edge browser platforms. These extensions allow users to protect their browsing activities with a single click of the mouse.
If you do use a browser extension, be advised that the extension protects only your in-browser activities. All other apps and services running on your device that access the internet will not benefit from the browser's VPN protection. That includes streaming, messaging, torrenting, and any other activity that accesses the internet.
If you're just using your browser to check your bank balance, pay a few bills or buy something on Amazon, a VPN browser extension is the way to go.
However, if you plan on being online for a while and will be using multiple internet-connected apps, then make sure you use the VPN's native app to protect all of your online-related activities.
What Else Can I Use a VPN For?
While a VPN is certainly the best tool available to protect your online activities from being observed and tracked while in Singapore, the service's talents don't end there.
A VPN also opens access to content that may not normally be available in your area. This can include websites and other services that might be blocked by the government or the content provider itself, such as streaming services, gambling sites, online gaming and more.
It can also allow you to watch American Netflix content in Singapore.
Some ISPs will throttle a user's internet connection if they access sites or services that aren't on the ISP's list of "approved" sites or if they engage in file-sharing. A VPN can help prevent connection throttling.
A VPN is also an excellent way to protect your online activities from the prying eyes of bad guys, like hackers, who are looking to steal your personal information.
Singapore VPN FAQs
What Is the Best Free VPN for Singapore?
Beware of free VPNs. Free VPNs are known for limiting data usage, throttling connection speeds, making users wait in a queue and selling users' private information to interested third parties. For your own security and best experience, be sure to subscribe to a paid provider.
Are VPNs Legal in Singapore?
Although you may get in trouble if you use a VPN to access censored content in Singapore, VPNs are still legal there.
What Is the Fastest VPN for Singapore?
The VPN with some of the fastest connection speeds I've ever seen is NordVPN. Those connection speeds can handle HD and 4K streaming content, fast-moving gaming, and sharing of large files. No matter what your regular connection speeds are, NordVPN won't slow them down by much.
Conclusion
Internet users that either reside in or are visiting Singapore are advised to use a Virtual Private Network to protect and enhance their online travels while in the lion state.

A VPN – like my #1 choice, NordVPN – is the best tool available for keeping your online activities undercover. A VPN keeps your browsing sessions hidden and also protects your other online activities, including file sharing, streaming, and more.

For more information or to purchase a subscription, visit the NordVPN website.


https://pixelprivacy.com/vpn/singapore/