If you've ever tried to access your favorite casino, sports betting or other gambling sites abroad you may have noticed there can be problems in accessing these sites from certain locations.
This can be due to local laws, local cultural or religious beliefs that don't approve of gambling, or the simple fact that the betting operator does not find it viable to operate their services in the local market.
How a VPN Can Help
In this article, I will discuss a workaround that many internet users turn to in order to access geo-blocked websites via a VPN (Virtual Private Network).
A VPN unblocks content by connecting you to a server in another location and routing your traffic through that server, making it appear as though you are located in the country where the website content is not restricted, therefore unblocking it from anywhere.
Not all VPNs are great at unblocking restricted content, though. In this article, I'll show you the best VPNs to use for gambling abroad.
Disclaimer: It's important to thoroughly research your country or state laws before using a VPN to bet online. The laws on online gambling are extremely complex and vary significantly in each country or state. Pixel Privacy does not encourage or condone illegal online gambling, nor the use of a VPN to spoof geographic locations for the purpose of breaking local laws.
How to Gamble Abroad With a VPN
Here's a simple step-by-step guide on how you can access geo-blocked gambling websites with a VPN.
Choose a VPN with a good number of server locations and a strong record of unblocking restricted content. I've selected NordVPN as the best VPN for unblocking restricted gambling and gaming websites.
Install the VPN app designed for your device's operating system. Leading VPNs like NordVPN and many others come with easy-to-use apps. Download and install the app for your device from your VPN provider's website.
Log into your VPN app and choose to connect to a server located in the same country as the service that you want to use. For example, many British Betfair users on vacation from the U.K. connect to a U.K. server so they appear to be in the U.K., allowing them to access content.
Once connected to the correct VPN server, you can load the betting website of your choice and use it as you would at home.
Best VPNs for Gambling Abroad
If you're in a hurry and just want the best options, here's a summary of my top seven VPNs for gambling abroad:
In order to rank the VPNs, I created the following list of criteria:
Servers in multiple countries
Good content-unblocking capabilities
Good security
Excellent privacy features
Provides a range of apps
By looking at the above requirements, I was able to create a strong list of VPNs. Here are my top seven VPNs for gambling abroad.
Mar 2023
Users looking for a VPN that can deliver top-notch connection protection and enhancement will find that NordVPN fits the bill very well.
This provider has a vast network of nearly 5,500 servers in 60 countries, making it capable of unblocking loads of geo-restricted content while you're abroad, including gambling websites and top content streaming websites, such as Netflix.
NordVPN had top five download speeds in my most recent tests, and there's no lag when using websites online, so placing time-sensitive bets on live sports will not be an issue. The provider is also ready to stream movies or play fast moving games when you take a break from the tables.
Your online activity will not be tracked or traced, and your financial details will be secure when making deposits. NordVPN uses top-level encryption, with military-grade 256-bit AES encryption used as standard. There's also a no-logs policy to ensure no details are stored or shared, as well as a Bitcoin payment option.
The provider's owned-and-operated servers keep outsiders away from your personal customer information. Meanwhile, all NordVPN servers are run 100% from RAM, writing no data to an actual hard drive. When a NordVPN server is rebooted or shutdown, all data is securely wiped.
IP and DNS leak protection are included alongside an internet kill switch, which add further layers of protection.
Apps are available to download for iOS, Android, Android TV, macOS (with M1 Mac support), Amazon Fire, Linux and Windows. Chrome, Edge and Firefox browser extensions are available, as is compatibility with multiple makes and models of routers. Up to 6 simultaneous connections are allowed.
Pros:
Fast, fast connection speeds
Comprehensive global server network
Unblocks restricted content
Excellent online security and privacy features
Affordable pricing
Cons:
iOS app doesn't work in China
BEST VPN FOR GAMBLING:NordVPN has a vast (and super fast) server network, giving users more choice, and at a reasonable price point. There's comprehensive content-unblocking ability, including access to gambling websites. Security and privacy protections are also strong, giving users peace of mind. A 30-day money-back guarantee is available.
Read my full review of NordVPN.
NordVPN Coupon
SAVE 63% + FREE months
Get Deal ›
Coupon applied automatically
Surfshark has an impressive global server network, ensuring users have access to a wide range of content, including gambling websites and streaming services. The provider's bargain-level pricing leaves more in your pocket to wager.
Surfshark also offers blazingly fast connections, making it ideal for internet users overseas looking to log into gambling websites and place bets without any lag or difficulty loading pages, or even for streaming sports TV, so they can watch the games they're betting on.
The provider's large global server network currently sits at over 3,200 servers in 65 countries, so it's a good bet that the provider can get you to your favorite virtual gambling table.
Surfshark records no traffic or metadata logs, so your online activity is not accessible to anyone, including surveillance or monitoring agencies. This service also uses high-level 256-bit AES encryption alongside a kill switch and IP and DNS leak protection.
There are apps available to download for iOS, Android, Linux, Windows and Mac (including native Apple Silicon support). Chrome, Edge and Firefox browser extensions are available, as is router compatibility.
The provider allows an unlimited number of concurrent connections on a single account, so everyone can connect at once, without worrying about bumping anyone in mid-ante.
Pros:
Provides a secure, encrypted connection
Servers located in 65 countries
Fast connection speeds
Unlimited concurrent connections
Cons:
One-month subscription plan is a bit expensive
UNLIMITED BUDGET-PRICED CONNECTIONS:Surfshark offers an unlimited number of connections from a fast-growing global server network, making it a great choice for users with multiple devices or for those looking to share the VPN with friends or family. It does all of this at a bargain price, and with a 30-day money-back guarantee.
Read my full review of Surfshark.
Surfshark Coupon
SAVE 82% + 2 Months FREE on the 2 yr plan
Get Deal ›
Coupon applied automatically
ExpressVPN has a talent for unblocking geo-restricted content, including video streams and gambling-related websites. While the provider is the most expensive on this list, it provides an excellent return on investment.
With one of the largest server networks around (currently standing at over 3,000 servers in 94 countries), users get a superb level of choice in what country they connect to. This is ideal for travelers abroad looking to connect to restricted websites, such as their usual gambling sites, like Betfair or bet365.
This provider is one of the strongest at unblocking restricted content. In addition to gambling websites, it's capable of unblocking major streaming services like Amazon Prime, Netflix, BBC iPlayer and others.
Speeds are fast, which makes this VPN great for streaming content and for general web use, including placing online bets.
ExpressVPN helps keep all your data very secure with military-grade 256-bit AES encryption, so hackers will not be able to break in and steal your details. There's also an internet kill switch available on desktop versions.
Online anonymity is also important to many VPN users, and ExpressVPN has a number of tools to help achieve this. No traffic logs are kept, and IP and DNS leak protection prevent any information from leaking outside of the VPN connection.
All ExpressVPN servers are run only from a virtual RAM disk, with no data ever written to an actual hard drive. So, all data is securely wiped when an ExpressVPN server is restarted or shutdown.
Straightforward apps for the major platforms, including Mac, Windows, iOS, Linux, Chromebook, Android and Android TV, make ExpressVPN easy to install and use on almost any device. The provider also offers comprehensive router compatibility, as well as extensions for the Edge, Chrome and Firefox browser platforms. Only 5 concurrent connections are allowed.
Pros:
Large server network
Capable of unblocking geo-restricted gambling websites
Fast speeds
No logs
Cons:
A little more expensive than some other options
Doesn't indicate P2P and streaming servers
QUICK AND RELIABLE VPN:ExpressVPN delivers a large, reliable network with excellent security and privacy features. Fast speeds are great for placing bets and streaming the live video available on some sports betting sites. While the provider is admittedly more expensive than the other providers on this list, a 30-day money-back guarantee allows you to try it risk-free.
Read my full review of ExpressVPN.
ExpressVPN Coupon
49% off plus 3 months Free!
Get Deal ›
Coupon applied automatically
CyberGhost is a good option for unblocking a large number of geo-restricted websites because of its large and growing server network. At the time of writing, the service offers more than 7,900 servers.
For those looking to gamble online while abroad, you'll be able to access your normal betting websites, because CyberGhost has servers based in 90+ countries around the world.
With rapid VPN connections, CyberGhost is also great for placing bets quickly and without any interruptions. This can be important if you're looking to bet in-play and need to confirm a bet before the game or score changes.
CyberGhost works with military-grade 256-bit AES encryption. This is currently unbreakable, giving your data protection from hackers as it moves from your device and through the VPN server.
It's also important that what you access online is kept private, and CyberGhost boosts your online privacy by using a number of tools that hide your activity – even from your ISP. These tools include an internet kill switch, as well as DNS and IP leak protection.
CyberGhost follows a no-logs policy, so no user data is ever recorded or stored. It also allows Bitcoin as payment for its services.
There are apps available to download for iOS, Android, Mac, Linux and Windows devices. Chrome and Firefox browser extensions are available, as is comprehensive router support. Up to 7 devices can connect simultaneously.
Alongside their comprehensive VPN protection, CyberGhost also provides a password manager, will warn you when your email address is exposed in a data breach, offers antivirus and anti-malware protection for Windows PCs, allows you to control how much information Microsoft collects about your Windows usage and more.
Pros:
Very fast speeds
Over 7,900 servers
Kill switch on all platforms
Keeps no logs
Cons:
Doesn't work reliably in China
Apps lack some advanced features
GREAT VALUE:CyberGhost provides access to a number of geo-restricted websites, including gambling sites and TV streaming services. Features like a kill switch on all platforms and a no-logs policy help provide excellent privacy. A 45-day money-back guarantee is available.
Read my full review of CyberGhost.
CyberGhost Coupon
SAVE 83% + 2 Months FREE on the 2 year plan
Get Deal ›
Coupon applied automatically

This reliable VPN provider offers excellent access to online gambling and also provides excellent online security and privacy.
The Private Internet Access (PIA) global server network includes 3,300+ servers in over 80 countries. This provides reliable access to gambling sites, as well as other geo-controlled content from around the world.
While PIA's connections are definitely not the fastest in the industry, they deliver more than enough horsepower to handle gambling and your other favorite online activities. No data caps or bandwidth throttling to cut you off in mid-wager.
The provider uses banking-grade 256-bit AES encryption, along with IP/DNS leak prevention and kill-switch protection to keep your online travels undercover. The provider can also block ads, trackers, malware and malicious sites.
A strict no-logs policy and the acceptance of Bitcoin as subscription payment keep your privacy well-protected.
PIA's nativer app support includes app options for the Android, iOS, Windows, macOS and Linux device platforms. Opera, Chrome and Firefox browser extensions are also available, as is compatibility with some routers.
Up to 10 devices can be simultaneously connected on a single set of customer credentials.
Customer support options include a live support chat option, a trouble ticket tracking form and a searchable support library.
Pros:
Reliable access online casinos and other geo-controlled services
Comprehensive online security and privacy
Can connect up to 10 devices simultaneously
Cons:
Global server network could be larger
Has issues in overly-restrictive countries
RELIABLE ACCESS TO ONLINE GAMBLING:PIA provides reliable access to your favorite online gambling dens. The VPN also provides reliable and well-protected access to other kinds of geo-controlled content. A 30-day money-back guarantee is available.
Read our full review of Private Internet Access.
Private Internet Access Coupon
Save 82% on a 2 year plan + 3 months FREE
Get Deal ›
Coupon applied automatically
PrivateVPN offers very strong performance when it comes to unblocking geo-restricted content, and it works well with gambling sites and the top TV streaming services, like Netflix and BBC iPlayer.
This VPN has a relatively small network of 200+ servers, which is fewer than some larger providers, but its servers are located in more than 60 countries around the world, making it very good at unblocking content across the globe.
PrivateVPN also has some of the fastest VPN speeds around, and that ensures that it performs well for streaming, general web use and placing in-play bets.
You'll get military-grade 256-bit AES encryption for all your web traffic sent through the VPN, and this means PrivateVPN scores highly for security and privacy.
The high level of encryption is backed up with IP and DNS leak protection, plus a kill switch for the Windows version. This all means it's virtually impossible for anyone to hack into your personal information.
PrivateVPN records no traffic logs and no metadata, so user privacy is always maintained when using this VPN service.
PrivateVPN gives users easy-to-use apps for iOS, Android, Mac and Windows.
Pros:
Excellent connection speeds
Kill switch on Windows
Keeps no logs whatsoever
Cons:
Live chat is not available 24/7
Small number of servers
GREAT SPEEDS:PrivateVPN is a good choice for gambling abroad or unblocking other restricted content online. Very fast speeds and good security features help to keep your personal details secure at all times. A 30-day money-back guarantee is available.
Read my full review of PrivateVPN.
PrivateVPN Coupon
SAVE 85% on the 3 year plan
Get Deal ›
Coupon applied automatically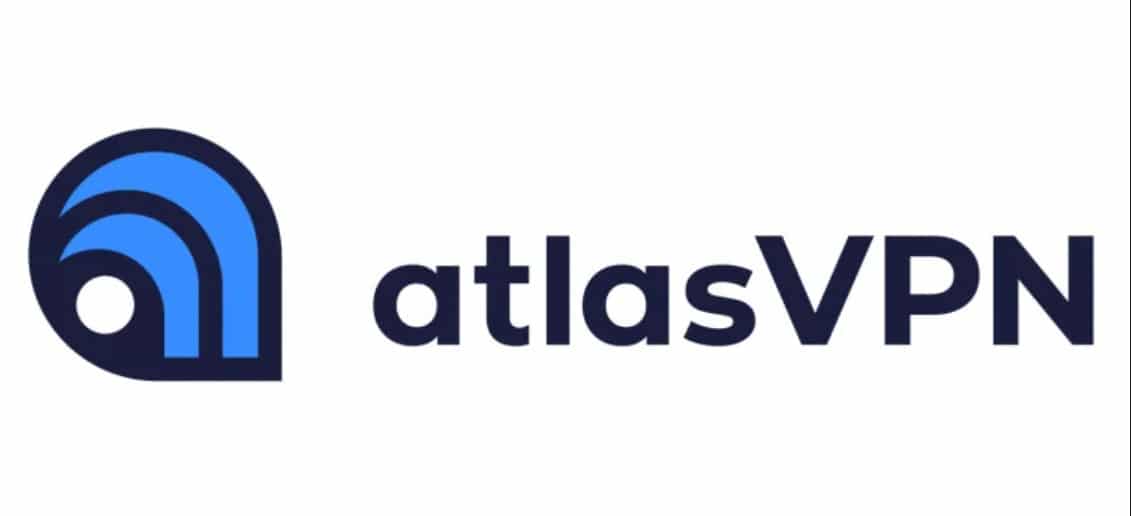 Atlas VPN provides reliable access to online gambling sites around the globe for most popular devices.
Atlas VPN's global server network, which boasts 750+ servers in 32 countries, is certainly not the largest in the industry. However, the provider's servers allow for reliable access to geo-controlled content in the countries where servers are stationed.
Atlas VPN connections are some of the fastest in the industry, and can easily handle your online wagering requirements, along with other popular online activities, such as streaming, gaming and more.
The provider's connections are well-guarded with military-grade 256-bit AES encryption, a kill switch and other security features. The provider also protects you from malicious online services and unwanted ads with its Safebrowse and Safebrowse Plus features.
Atlas VPN follows an industry standard no-server-logs-ever policy. Unfortunately, there is no type of cryptocurrency payment option at the moment.
Android, iOS, macOS, Windows, Android TV and Amazon Fire TV devices all enjoy native app support from Atlas VPN. Although there is currently no support for no Linux, routers or any browser extensions, all are said to be in the works. The provider puts no limit on the number of devices that users can simultaneously connect to the service.
Customer support options include live chat (for subscribers only), email, a contact form and a support library.
Pros:
Fast downloads
Reliable access to online gaming and other geo-controlled materials
Supports most popular device platforms
Cons:
No browser extensions
Missing Linux and router support
Global server coverage could be better
UNLIMITED GAMBLING TABLE ACCESS:Atlas VPN's unlimited connections policy means you can parlay all of your devices via the provider's comprehensive online protection and nimble connections. The provider offers a good value. A 30-day money-back guarantee is available.
Atlas VPN Coupon
SAVE 83% on a 2 year plan
Get Deal ›
Coupon applied automatically
Methodology for Assessing VPNs for Gambling Abroad
Not just any VPN service provider is capable of offering the ability to unblock gambling services, as well as the ability to offer an excellent experience while doing so. That's why you have to be careful when choosing which VPN to use.
These are the most important categories that I paid attention to while choosing which VPNs to recommend for gambling abroad:
Speed: If your connection lags in the middle of a bet, you could run into some real problems. That's why having good connection speeds is critical when you're betting online. Each VPN I recommend offers above-average connection speeds, which I verified through connection speed tests.
Server Network: You need a VPN to have servers located in countries where gambling sites are located. In addition, it's a good sign if the VPN offers a large number of servers, as this will mean faster speeds. The larger the number of servers, the higher the chance that no individual server will be overcrowded with users, meaning faster speeds.
Value: You want a VPN that will give you many features and much functionality in return for your hard-earned cash. Don't settle for a VPN that rips you off. Every VPN on my list offers an excellent value when it comes to what they offer for the price they ask.
Ease of Use: You don't want to waste time fiddling with a VPN's settings while trying to gamble. That's why ease of use is an important thing to look for when choosing a VPN. Also, the VPN supporting a large number of devices with apps will improve your experience. All of the VPNs on my list offer easy-to-use apps for a wide array of platforms.
Security and Privacy: Banking-level encryption, an automatic kill switch and DNS/IP leak protection are critical protections to look for when choosing a VPN, and are the very least that a VPN service provider should offer. Plus, the VPN should never save logs of your online activities, so no one can track down records of what you've been up to.
Streaming: While readers of this article are obviously interested in gambling, many will also be interested in connecting to video streaming sites. That's why I also ensured that each VPN on my list offers reliable access to a multitude of video streaming sites, including Netflix, Hulu, Amazon Prime Video and other popular streamers.
My research doesn't end here. In fact, the factors above are just a small part of what I look at during my comprehensive VPN testing methodology. This data-driven approach helps me to better understand the VPNs and their services, so I can recommend only those that are a good fit for your needs.
Can I Use a Free VPN to Access Betting Websites Abroad?
When you're searching for a VPN provider, beware of what free VPNs claim they can do.
It's unlikely that any free VPN can deliver the same level of security, privacy and speed that's available from a top paid VPN.
Many "free" VPN providers look for alternative ways of making money from users. Methods include tracking your activity and selling the data to advertisers, or even carrying malware, which can pose a big risk to your online security.
Despite this, free VPNs still simply do not have the resources to match the best VPNs on the market.
They often provide a very limited server network, which can often become slow and overloaded with users. You're given less choice in which location you can connect to, and this can be prohibitive if you're looking to connect to a betting website in a location the free VPN does not cover.
The best paid VPNs for gambling abroad, however, can cover more than 50 countries around the world, giving users excellent choice in the locations they connect to, while simultaneously securing your connections and assuring your privacy.
Staying Within the Law When Accessing Betting Websites
The laws around online gambling are complex and vary greatly between countries.
For example, in the UAE, all forms of gambling, including online betting, are banned, while in Singapore, only two approved online betting providers are allowed to operate thanks to exemption from the local government.
In other countries, there are no formal laws at all concerning online gambling, creating a legal gray area – but this does not automatically mean it's okay to place bets from one of these nations.
Alongside these local laws that governments enforce, you also need to be aware that betting companies themselves often have rules against accessing their services from certain regions. This is usually due to the fact that they need to be legally authorized and approved by local authorities to operate in some countries.
In order to stay on the right side of the law in these circumstances, it's advisable to check both the local laws where you are and the rules on your preferred betting website.
It's critical to do this before you deposit money and place your bets, because you could risk having your wagers voided, or even worse, having your funds – including deposits and winnings – confiscated.
Because of the complexity and variance in small print from provider to provider, I would always recommend contacting the betting operator directly as the fastest and most accurate way to find out and confirm if you are allowed to place bets with them from your current location.
Most major online gambling sites have 24/7 live chat, so finding an answer to your query should be fast and painless.
NOTE: I would also repeat here that Pixel Privacy does not condone using a VPN to access betting services and place bets illegally. Users must confirm the legality of placing bets from their current location with their preferred betting operators.
Best VPNs for Gambling FAQs
Can I Use a VPN to Access Roobet?
Yes, if you live in one of the areas that don't have access to the online Roobet cryptocurrency casino (Such as the United States, United Kingdom, Denmark, or numerous other countries and regions), you can use a VPN to access Roobet. Simply log in to a VPN server located in a Roobet-capable country and then connect to Roobet. Be careful though, the provider's Terms of Service specifically state you could lose your winnings if you're playing from a country that normally isn't allowed access.
Is It Legal to Bet From Inside the UAE?
Absolutely not. Online gambling is illegal from inside UAE borders. Casino operators may not allow gamblers that are located in the UAE to access their online gambling tables. Also, keep in mind that using a VPN from inside the UAE in the commission of an illegal act can get you in trouble.
Can I Use a VPN for Sports Betting?
Yes, a VPN is an excellent way to access offshore sports betting parlors. Simply connect to a VPN server in a country that has access to your favorite virtual parlor and then connect to the sports betting website and lay your bets.
Conclusion
It's clear that the laws on online gambling vary widely from country to country, and that the terms and conditions are different for each gambling operator.
However, for users who contact their betting operator and find out that bets are allowed to be placed from their current location, a VPN is an easy way to unblock the geo-restrictions on the website and access their service of choice.
I recommend NordVPN as my top VPN for gambling abroad, as it unblocks geo-restricted content, including gambling sites and streaming services, and also offers fast speeds and tight security.
For more information or to purchase a subscription, visit the NordVPN website.