YouTube TV is one of the most popular streaming television services around today. While the service may have only been around a few years, it has quickly become popular among cord-cutting TV fans.
Sadly for international residents, or US residents visiting overseas, YouTube TV geo-blocks its services, meaning it's only available inside US borders.
Can a VPN Help Me Watch YouTube TV From Abroad?
In this article, I'll share with you how to use a Virtual Private Network (VPN) to watch YouTube overseas in the United Kingdom, Australia, Canada, Mexico or anywhere else outside of the United States.
A Virtual Private Network (VPN) assigns your connected device a new, but temporary, IP address, making it appear as if you are physically located in another region. This allows you to appear to be located inside US borders, even if you're out of the country.
A VPN has the added benefit of routing your internet traffic through an encrypted tunnel, hiding it from outsiders who may want to monitor your online activities.
This makes a VPN a perfect way to allow online banking, shopping, and other online activities, even when you're connected to an unprotected wi-fi hotspot in a coffee shop or hotel.
For this article, a VPN's ability to make it appear that you're inside US borders while you're outside of the country, and a VPN's connection speeds, are the most important features I'll cover.
However, we will also look at the other features that make a VPN a required item in your online toolbox.
How to Watch YouTube TV Using a VPN
Using a VPN to access YouTube TV from outside the US requires a few easy steps:
Subscribe to a reliable VPN provider (I suggest NordVPN).
Install the latest version of the provider's VPN app for your device(s).
Once you've logged in, select servers located in the US (as I mentioned before, you can select various locations to get a peek at their local news and programming).
Log into your YouTube TV account and enjoy the show. If there are issues, you might have to try a few different servers to gain access.
WANT TO TRY THE TOP VPN RISK FREE?
NordVPN offers a 30-day money-back trial of its fine services, which is available by visiting this page. This gives you 30 days to try the features provided by this #1 VPN for YouTube TV. NordVPN is the best option for YouTube TV subscribers that are temporarily traveling or living abroad.
There are no hidden terms in NordVPN's money-back offer. If you decide that NordVPN isn't right for you, simply contact the provider's support before the 30-day free trial period ends to receive a full refund. Start your NordVPN trial here.
What Is the Best VPN for Watching YouTube TV While Abroad?
After looking at the results of our extensive testing, I've concluded that the following seven VPNs are the best for watching YouTube TV from outside of the United States. If you're in a hurry, here's a summary:
If you try multiple VPN providers, you'll find that each one has its own set of strengths and weaknesses. Some providers pride themselves on delivering fast connections, while others provide top-notch global server coverage or comprehensive multi-platform support.
When considering the best VPNs to use to watch YouTube TV from abroad, I considered the following factors:
Has servers based in the US
Offers fast connections
Provides access to YouTube TV and other streaming services
Provides strong encryption for your connection
Keeps no logs of its customers' online activities
Offers optimal multi-platform support
Here is my list of the top seven best VPNs for watching YouTube TV while you're abroad:
Mar 2023
NordVPN easily took the top spot in this roundup thanks to its high-speed connections, its plentiful number of servers located in the United States, and top-notch multi-platform support and privacy protections.
The provider has over 5,300+ servers located in 59+ countries around the world. (Hundreds of those are located in the United States.) Those servers offer reliable access to YouTube TV in the US, providing super speedy connections perfect for streaming television episodes.
Those servers are owned and operated by NordVPN, which keeps third-party contractors far away from your personal data. Plus, all NordVPN servers are run 100% from volatile RAM, meaning no data is ever written to a physical hard drive. This ensures that all data is wiped from the servers whenever they are rebooted.
NordVPN has most of the YouTube TV app platforms covered, with native apps for iOS, Android, Android TV, Linux, Windows and macOS (with native Apple Silicon support). All of the apps provide kill switch protection and military-grade 256-bit encryption. Chrome, Edge and Firefox browser extensions are available to protect your in-browser viewing.
The platforms that NordVPN doesn't offer apps for can be protected thanks to the provider's router compatibility.
Privacy is no issue with NordVPN, as the provider follows a strict no-logs policy, keeping no records of their users' online travels. Plus, it accepts Bitcoin as subscription payment, meaning your payment records are also kept completely private.
The provider also offers always-available support, with support chat, email support, and a searchable support library.
Pros:
Servers in 59+ countries (hundreds in the US alone)
High-speed connections
Military-level encryption
Low-priced
Comprehensive multi-platform support
Cons:
Specific server selection takes longer than it should
BEST FOR UNBLOCKING YOUTUBE TV:NordVPN provides reliable and well-encrypted connections at an affordable price. The provider's connection speeds are the fastest I've ever seen, and its global server coverage includes hundreds of US-based servers. A 30-day money-back guarantee is available.
Read our full review of NordVPN.
NordVPN Coupon
SAVE 63% + FREE months
Get Deal ›
Coupon applied automatically
Surfshark does an excellent job of unblocking YouTube TV from outside US borders. The provider has a global server network made up of 3,200+ servers located in 65+ countries. The provider has 600+ servers stationed in 23+ cities in the United States.
The provider really stands out because of the bargain-basement pricing it asks for its exceptional service.
As long as your usual ISP-provided connections are fast enough to stream YouTube TV, your Surfshark connections will easily handle those streams as well as the HD streams of other streaming providers. It also easily handles online gaming and file sharing. Plus, you never have to worry about data caps or bandwidth throttling when using Surfshark.
Banking-grade encryption, a kill switch, ad blocking, tracker blocking, and malware and phishing protection all add up to comprehensive online security. A MultiHop option routes your internet connection through two VPN servers, applying double encryption and anonymity.
No server logs and a cryptocurrency payment option have things covered on the privacy end of things.
Surfshark offers native app support for most YouTube TV-compatible device platforms, including the iOS, Android, Linux, Windows, macOS (with native M1 Mac support), and Fire TV platforms. Chrome, Edge and Firefox browser extensions are available, as is router compatibility.
Surfshark's unlimited concurrent connections allowance allows an entire family or other large groups of streamers to protect their online activities.
Pros:
Servers provide reliable access to YouTube TV
Low pricing
Unlimited concurrent connections
Comprehensive online security and privacy protection
Cons:
Global server coverage is a bit lacking but improving
BUDGET-PRICED:If you're looking for an affordable service that will cover all of the streaming television lovers in your family or group, Surfshark deserves a closer look. The provider offers fast, well-protected access to YouTube TV for any size group. A 30-day money-back guarantee is available.
Read my full review of Surfshark.
Surfshark Coupon
SAVE 82% + 2 Months FREE on the 2 yr plan
Get Deal ›
Coupon applied automatically
ExpressVPN comes in third on my list thanks to its extensive global server coverage, which will open up access not only to YouTube TV in the US but also to any international content you might be interested in.
The provider has 3,000+ servers located in 94+ countries, including servers stationed in 14 US cities, which will offer you plenty of variety as to which local TV news you can watch. What? You don't like doing that? Maybe it's just me.
Fast connection speeds are vital for a VPN to use with any streaming service, and ExpressVPN does not disappoint in the speed department, providing more than enough bandwidth to handle YouTube TV's high-definition streams (as well as Netflix's, for that matter).
Privacy and security are important considerations when considering any VPN, and ExpressVPN does not suck at either.
Not only does the British Virgin Islands-based VPN service not keep any logs of their customers' online travels, but it also accepts the privacy-protecting Bitcoin as a payment option. It also uses military-grade encryption to protect its users' connections.
The provider uses its proprietary "TrustedServer" technology to run all of its servers only from RAM, with no data ever being written to a physical hard drive. This forces all data to be securely wiped from an ExpressVPN server whenever it is rebooted.
YouTube is available on most popular device platforms, including macOS, Windows, iOS, Linux, Android, Android TV and ChromeOS, as well as most gaming consoles, set-top boxes and smart TVs.
ExpressVPN offers apps for the first seven platforms, and its comprehensive router support will take care of the rest. In addition, in-browser YouTube streamers can take advantage of browser extensions for the Chrome, Edge, and Firefox platforms.
The provider allows five connections at a time, which conveniently goes over the number of simultaneous connections allowed by YouTube TV (if you'd like more connections, you can use ExpressVPN's recently improved router support to protect all of your connected devices via a single access point).
Pros:
Fast connections
Excellent global server coverage, with plenty of US servers
Top-notch privacy protections
Works well to unblock YouTube TV
Cons:
Priced higher than other providers
Only five simultaneous connections
GREAT FOR STREAMING:ExpressVPN's wide global server coverage makes it excellent if you want to unblock YouTube TV, and perhaps a little more. Your privacy and security are protected, and an abundance of US servers give you plenty of choices. A 30-day money-back guarantee is available.
Read our full review of ExpressVPN.
CyberGhost snagged the #4 spot on this list thanks to its easy-to-use apps and its ability to provide swift connections.
CyberGhost's global server coverage is some of the best on this list (7,400+ servers in 90+ countries).
Most importantly, it has a large number of its servers stationed throughout the US, many of which are specifically designated for streaming (you'll see the streaming-optimized servers marked as so in the server list).
Those servers provide fast connections, making CyberGhost a great way to stream YouTube TV. The high-definition streams that YouTube provides will stream quickly and smoothly when using this VPN service.
CyberGhost protects those connections well with military-grade encryption and a kill switch that drops your internet connection if you lose connection to CyberGhost's servers.
Privacy is also a strong point with this service, as it follows a self-imposed no-logs policy and accepts Bitcoin as payment for its reasonably-priced subscriptions.
Native app support includes apps for the macOS, iOS, Android, Android TV, Amazon Fire TV, Linux and Windows platforms. Extensions for Chrome and Firefox make it easy to access YouTube TV from your computer's browser.
This provider allows a generous seven simultaneous connections on a single username. If you need to protect more devices than that, the service works well with many popular router makes and models.
In addition to comprehensive VPN protection, CyberGhost also offers a password manager, alerts when your email address is included in a data breach, and much more. Windows users can benefit from the provider's antivirus and anti-malware protection, privacy customization apps and more.
Pros:
Streaming-optimized servers
Apps are simple to use
Totally log free
All-around security protections
Cons:
No router apps
Few advanced options
STREAMING-OPTIMIZED U.S. CONNECTIONS:CyberGhost is an excellent option for YouTube TV viewers. One-click protection is available, as are streaming-optimized servers. Security and privacy are valued by this provider. A 45-day, no-risk money-back guarantee is available.
Read our full review of CyberGhost.
CyberGhost Coupon
SAVE 83% + 2 Months FREE on the 2 year plan
Get Deal ›
Coupon applied automatically

Private Internet Access (PIA) is a well-known VPN provider. PIA provides reliable access to YouTube TV and numerous other streaming services.
The provider's global server network boasts 3,300+ servers in 80+ countries, providing access to geo-controlled content around the globe. Numerous streaming services can be accessed by using PIA, including YouTube TV US, Netflix US, Hulu,  Amazon Prime, Crunchyroll, Eurosport, HBO Max, and Disney+ (PIA says you'll have the best luck in viewing the streaming services by using your computer's browser).
While PIA's connection speeds are certainly not the fastest I've seen, depending on your usual ISP-provider speeds, the VPN's protected connections provide more than enough bandwidth for all of your favorite online antics, YouTube TV viewing included.
All of those fast connections are well-protected, thanks to PIA's use of government-grade encryption and a kill switch. The provider also has the ability to block ads, trackers, malware and malicious sites.
The provider's strict no-logs policy and acceptance of cryptocurrency as subscription payment has you covered when it comes to privacy protections.
PIA offers native app support for Android, iOS, Windows, macOS and Linux devices. It also offers Opera, Chrome and Firefox browser extensions and router compatibility. The provider allows up to 10 concurrent connections on a single set of login credentials.
PIA's customer support consists of live support chat, a "contact us" trouble ticket form, a searchable support knowledgebase and troubleshooting guides.
Pros:
Excellent app support
Provides access to YouTube TV and other streamers
Connect up to 10 devices at once
Cons:
Reliably streaming only in-browser
Doesn't work in overly-restrictive countries
RELIABLE BROWSER-BASED ACCESS TO YOUTUBE TV:The provider's unlocking of YouTube is an excellent option for viewers that prefer streaming through their browser. While the provider delivers excellent privacy and online security protections, it has some issues in overly restrictive countries. A 30-day money-back guarantee is available.
Read our full review of Private Internet Access.
Private Internet Access Coupon
Save 82% on a 2 year plan + 3 months FREE
Get Deal ›
Coupon applied automatically
PrivateVPN squeaked into the final seven thanks to its fast connection speeds, top-notch privacy protections, and excellent multi-platform support.
PrivateVPN hasn't been around as long as many of its competitors, but it has quickly earned a reputation for excellent service.
It is true that the provider's global server coverage is limited when compared to other providers (with just 200+ servers in 60+ countries), but the service does a good job of covering the US (14 server farms in the US, spread out among Atlanta, Chicago, New York, Phoenix and other cities).
Privacy is king at PrivateVPN, as the provider keeps no logs of their users' online activities, and it happily accepts the ultra-private Bitcoin cryptocurrency in return for its services.
The service provides excellent connection speeds, easily outpacing YouTube TV's system requirements. HD television streams start quickly and play stutter-free.
Apps for the Windows, Mac, iOS, and Android platforms have you covered. Plus, Kodi users will be glad to hear the provider offers an add-on for the popular media app. All of the apps use military-level encryption to protect your connection.
The service also works well with various router makes and models. Plus, the provider allows up to six devices to be connected using the same credentials.
Pros:
Well-protected connections
"No-logs" privacy protections
Multi-platform support includes an add-on for Kodi
Cons:
Global server coverage could stand improvement
No around-the-clock customer support
RELIABLE, FAST ACCESS:PrivateVPN provides speedy, well-protected connections, as well as top-notch privacy protections. A Kodi option is a plus for video lovers. A 30-day money-back guarantee is available.
Read our full review of PrivateVPN.
PrivateVPN Coupon
SAVE 85% on the 3 year plan
Get Deal ›
Coupon applied automatically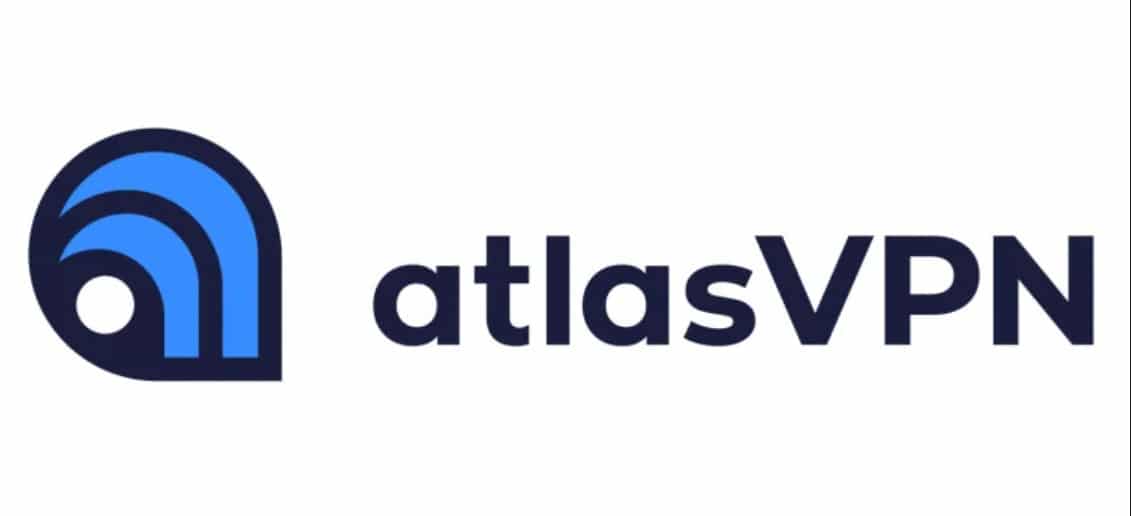 Atlas VPN snagged the final spot in this top seven list, due to its fast connections and reliable access to YouTubeTV.
The provider's global server network boasts 750+ servers in 32 countries. These servers provide reliable access to YouTube TV, Netflix, BBC iPlayer, and other streaming services.
Atlas VPN delivered some of the fastest download speeds I measured during my most recent connection speed tests. The provider's fast connections can easily handle HD and 4K streaming, gaming, and any other online activities you enjoy.
Atlas VPN connections are not only fast, they are well protected, thanks to Atlas VPN's use of government-grade encryption, a kill switch and more to protect your connection. As for extra protection, the VPN's Safebrowse and Safebrowse Plus features protect you from malicious services while also blocking ads.
A strict no-server-logs-ever policy protects your browsing history from prying eyes, but unfortunately there is not a private cryptocurrency payment option to protect your payment privacy.
Native app support from the provider includes options for the Android, iOS, macOS, Windows, Android TV and Amazon Fire TV device platforms. While no native support is currently available for Linux (Atlas says Linux support is on its way), provides no browser extensions, and lacks support for routers (which is also said to be on the way). There are no limits on the number of simultaneous connections using a single account.
Atlas VPN customer support offerings include live chat, email, a contact form, and a searchable help library. The provider responded in under an hour to an midday enquiry I sent via the contact form.
Pros:
Fast connection speeds
Excellent online security
Excellent access to streaming services
Cons:
No browser extensions
No router support
Server coverage could be better
RELIABLE AND UNLIMITED VPN SERVICE:Atlas VPN provides reliable access to YouTube TV and other streaming services. It provides fast, well protected connections to multiple areas of the globe. Overall, the provider offers a good value for the money. A 30-day money-back guarantee is available.
Atlas VPN Coupon
SAVE 83% on a 2 year plan
Get Deal ›
Coupon applied automatically
Methodology for Assessing VPNs for YouTube TV
You have to be careful when it comes to choosing a VPN service provider for watching YouTube TV. Not all VPNs are capable of unblocking it, or of offering an optimal experience.
Here are the most important aspects of VPNs that I looked for when deciding upon which VPNs to recommend for YouTube TV:
Speed: You want fast speeds when you stream anything, including YouTube TV. It's no fun to sit there waiting for the video to load or having to sit through low resolution. Each VPN on my list scored extremely well in my most recent connection speed tests.
Server Network: YouTube TV is only available in the US, so a VPN having US servers is critical. In addition, a high server count means that you'll have faster speeds, as you won't have to worry about any individual server being overcrowded with users. If you're interested in streaming from other international streamers, paying attention to which countries a provider has servers in can also be important.
Value: No one wants to waste their hard-earned money, and so it makes sense to assess a VPN's features and functionality to see if the price they demand is worth it. Every VPN on my list asks a price that is commensurate with what they offer their users, and some are especially reasonably priced, like Surfshark and NordVPN.
Ease of Use: All of the VPNs on my list are easy to use, making it simple to bring up the app and connect to your preferred server location. In addition, each of them offers apps for a plethora of devices, so you can stream on your favorite streaming device.
Security and Privacy: No matter what online activity you're conducting, including streaming, it's important to be protected. A VPN should offer, at least, banking-level encryption, an automatic kill switch and DNS/IP leak protection, so you can remain safe on the internet. A no-logs policy will also protect your digital privacy, as there will be no records of your online antics.
Streaming: Considering that you love YouTube TV, you also likely love to stream from other video streaming providers, too. That's why I ensured that each VPN I recommended is capable of unblocking multiple streaming providers. All of the VPNs on my list offer reliable access to streaming services such as regular YouTube, Hulu, Netflix, Amazon Prime Video and more.
My research isn't limited to what's listed above. In fact, the above factors are just a small part of my comprehensive VPN testing methodology. Through this data-driven approach I can better understand the VPNs and their service offerings, allowing me to recommend only those that are a good fit for your needs.
Can I Use a Free VPN to Watch YouTube TV?
Sure, that would probably work, but it may be as enjoyable as watching a fifth-generation copy of a VHS tape (yes, I am just that old).
Plus, you may be putting your online privacy at risk by using a free VPN for any online activities.
Even "free" VPNs need to make money, if for no other reason than to keep the lights on in their server room. That means they make money in ways other than charging for subscriptions.
Some "free" providers make their coin by selling logs of your online habits to advertisers and other interested parties. Others may inject tracking cookies or advertisements into your browsing sessions.
You'll also find that many VPN providers that offer their services for free put severe limitations on the usage of said services.
You may be forced to wait in a queue before connecting to a server. Then, you'll find that your server connection options are limited to a few, select servers.
Of course, whether or not you decide to try a "free" VPN service is entirely up to you. However, prepare yourself for disappointment if you do.
How Do I Access YouTube TV With a VPN?
Viewing of YouTube TV's live streaming TV content is geographically restricted to viewers inside the United States. This means you'll need to use a US-based IP address.
If you're outside of U.S. borders, load your favorite VPN app and select a US-based VPN server. This will assign your device an IP address located inside the States, allowing access to YouTube TV.
Please note that YouTube TV requires a $40-per-month subscription to view the service's streaming television content. A free trial is available.
What Else Can I Do With a VPN?
A VPN can unblock geo-restricted content and protect your connection from prying eyes.
A VPN is the best way available to gain access to geographically blocked content from streaming services and game publishers. This includes streaming services like Netflix or Hulu.
A VPN also uses encryption to protect your online activities from observation by your ISP, the government, and that hacker sitting at the next table over in Starbucks. This is particularly useful to those who use public wi-fi hotspots to connect to the internet, leaving their activities open to other users.
Watch YouTube TV Abroad FAQs
Conclusion
There's no reason to miss any of your favorite YouTube TV shows while you're outside the US in the UK, Australia, Canada, Mexico, or anywhere else thanks to the access that VPN providers like NordVPN and others can give you.