At a Glance
While you were visiting the United Kingdom, you fell in love with some of the television series Netflix offers over "across the pond." Now that you're home, you'd like to finish up the binge you started while there.
You load your Astrill VPN app, select a U.K.-based VPN server, tap an episode of the TV series and see the following:
"Error. You seem to be using an unblocker or proxy. Please turn off any of these services and try again."
Many long-time VPN users are finding that their formerly-reliable VPN, which used to easily open access to international Netflix content, no longer works.
While many VPN providers enable access in select regions, users are finding their entertainment options are often limited. (Astrill VPN only offers access to U.S. Netflix content.)
So, if you're an Astrill VPN user and want to access Netflix content in countries other than the U.S., what can you do?
Astrill VPN not working with Netflix? Try this…
Switch to NordVPN (my go-to VPN for securely accessing Netflix).
I've tested various VPNs and NordVPN can reliably enable access to Netflix in plenty of countries around the globe. Speeds so fast, you can watch Netflix in HD without the buffering.
Try NordVPN risk-free with their 30-day money-back guarantee.
Why Is Netflix Inaccessible With Astrill VPN?
First off, let's take a quick look at why Netflix stops VPN users from accessing streaming content from other countries.
Just a few years ago, all was right in the world of VPN service providers. Most any VPN could give you access to Netflix shows and movies intended for audiences in other regions.
However, since 2016, the streaming monolith has made an active effort to stop VPN users from accessing their servers.
Netflix hasn't erected these virtual barriers merely out of spite.
The service is required to do so thanks to the agreements they make with the television and movie studios from which they acquire their content. These agreements require Netflix to limit access to the shows and films to specific regions.
This means that the shows you might enjoy on Netflix inside U.S. borders are unavailable when you're visiting or living in another country.
Many VPN services have given up trying to offer access to Netflix in multiple regions. More about that below.
The Best Alternative When Astrill VPN Fails
When you connect your computer or another device to a VPN service, you are connecting to one of the provider's VPN servers. A large number of other users are doing the same.
When connected, you and the other users all receive the same new IP address, which makes it appear that you are located in the same place as the VPN server. For example, you may be in New York City, but it can appear that you're in London, England.
While this is a good thing from the standpoint of security, it can be a bad thing when you're connecting to Netflix.
If Netflix detects multiple viewers coming from the same server, the company may decide to investigate who owns that particular IP address.
If and when Netflix confirms that a VPN provider owns this IP address, they will stop that IP address from accessing their service. This prevents those VPN users from viewing that region's content from outside of its borders.
The VPN users consequently discover that they no longer have access to their favorite bingeing materials and are rightfully upset. Naturally, they complain to the VPN provider's customer support department. (I would. Wouldn't you?)
The support agents investigate, and if they confirm that Netflix has prevented their server's IP address from accessing their content, they will set up a new one, once again providing access to the content in question.
Well, at least until Netflix notices the flood of traffic from that new IP address, takes away its access, and, well – you get the idea.
Any VPN provider that expects to be able to hang in there and keep up with Netflix in this game of virtual chess had better have enough financial and human resources to quickly set up new IP addresses when they're needed.
Some providers don't have the resources and have given up completely, no longer attempting to provide Netflix access to their customers.
Meanwhile, other providers, like Astrill VPN, limit their Netflix access to just a few countries, or even just one. (Astrill VPN limits their Netflix access to the U.S. alone.)
Luckily, not every VPN has given up or placed artificial limitations on their customers' Netflix access.
Best Inaccessible-Netflix Workaround
NordVPN continues to provide what is arguably the finest Netflix access in the VPN business. Of all of the VPNs that I have had the opportunity to test, NordVPN offers some of the most reliable Netflix access of them all.
The provider offers access to Netflix in multiple regions around the globe and is quick to respond when new IP addresses are needed.
While it's true that you'll run into a NordVPN IP address or two that don't work, access is usually regained by disconnecting and reconnecting to the service.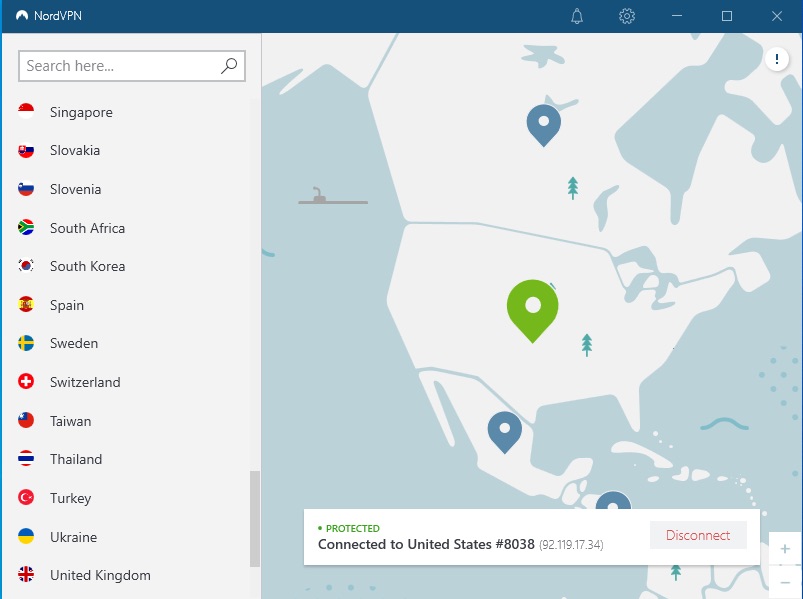 In addition to doing an excellent job of keeping the lines to Netflix open, NordVPN also offers a large amount of information designed to enhance your Netflix viewing experience while connected to the VPN provider.
Information includes tips and tricks for using the service, a helpful FAQ, and links to browser extensions for use with the streaming service.
Additional services from the provider include 24/7 support chat, streaming-optimized connections, excellent global server coverage, top-notch app support and a 30-day money-back guarantee.
Connection Speed
Once you have access to your favorite streaming materials, a long wait before you can watch them is just irritating.
NordVPN provides fast connections that are more than up to your streaming needs. Even 4K content begins streaming quickly. (Your mileage may vary, depending on your usual, ISP-provided connection speeds.)
Multi-Platform Support
If you can name a popular connected device, there's a good chance you can watch Netflix on it.
NordVPN offers native app support for the most popular computing platforms (Windows, macOS, iOS, Android, Amazon Fire, Linux, and Android TV). Plus, they provide browser extensions for the Chrome and Firefox platforms.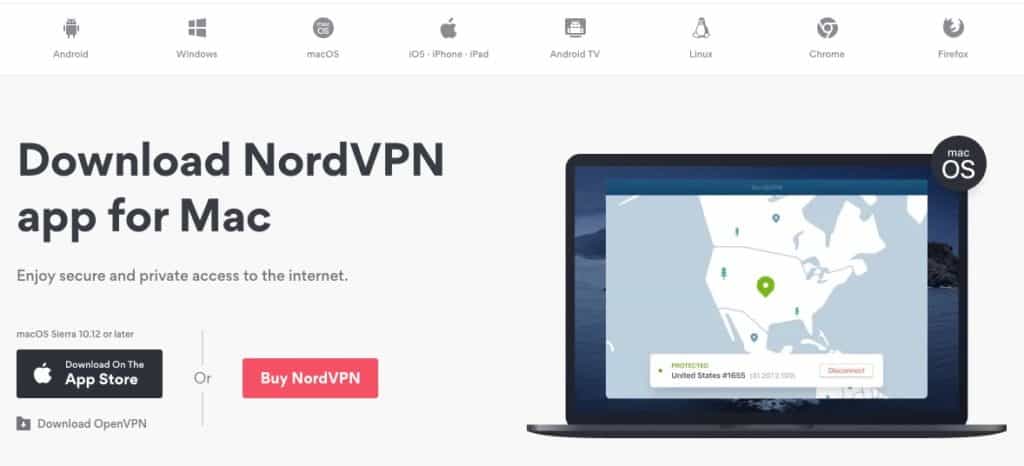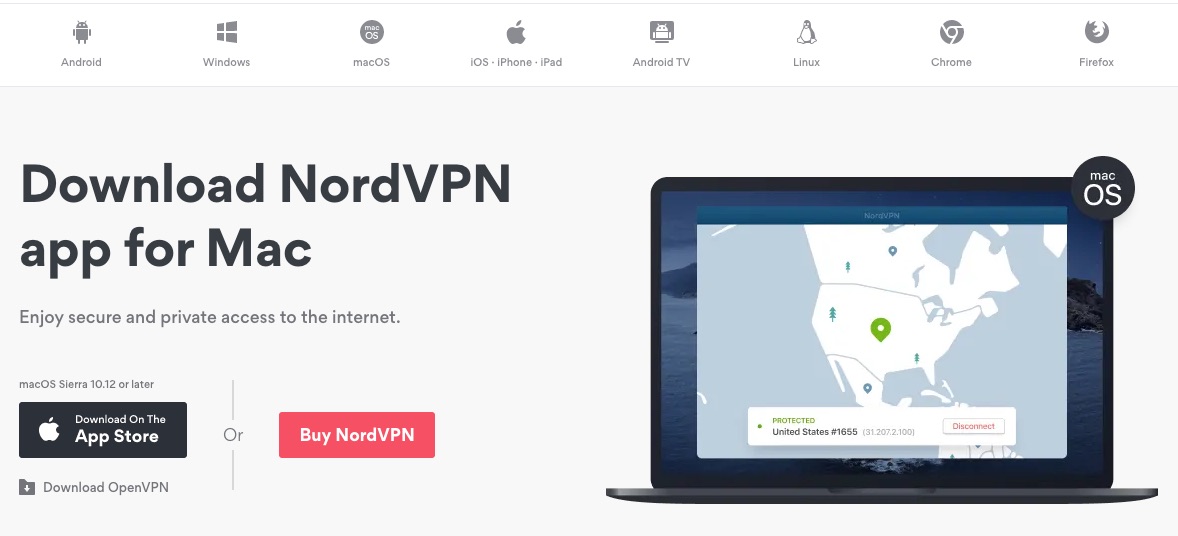 Although NordVPN's allowance of 6 simultaneous connections to the service on the same login could be limiting for some, the fact that the service works with a large number of wireless routers means you can protect all of your connected devices through one connection point.
Preconfigured routers are available from FlashRouters.com.
Pricing
NordVPN's subscription pricing is quite reasonable when compared to other providers in the VPN industry.
At the time of this article, a monthly subscription will take an $11.95-sized chunk from your bank account each month. A 1-year subscription is $4.92 per month ($59.00 annually), and a two-year deal runs $3.71 per month ($89.00 for the first payment).
Currently, you can get a deal by clicking the link below to visit the NordVPN website.
A 30-day money-back guarantee will give you plenty of time to run the provider through its paces.
For more information, visit the NordVPN website.
Customer Support
I hope none of my readers are ever afflicted with technical issues while using their VPN. However, things do go wrong, no matter which service you select.
If things do go south, it's good to know that you have a VPN provider that offers top-notch customer support.
NordVPN's support department is a model for the rest of the VPN industry. The provider offers 24/7 chatbot then live chat, email support, a trouble ticket tracking system, and an easy-to-use support library.
I've seldom needed to make use of the provider's support options, but when I have, I have received top-notch support, with quick, knowledgeable replies to my questions.
Global Server Coverage
A VPN makes an excellent tool for accessing streaming and gaming content from spots around the globe that you might normally lack access to. Therefore, a VPN is only as good as its global server coverage.
That means NordVPN is very good, as it has 5,500+ servers stationed in nearly 60 countries around the world.
Privacy Protection
NordVPN does a top-notch job of protecting their customers' privacy.
The VPN keeps no logs of any kind connected to their users' online antics.
Plus, the provider's willingness to accept the privacy-enhancing cryptocurrency Bitcoin for subscription payment means your payment information can also be kept under wraps if you wish.
The VPN for Netflix

If you haven't noticed by now, NordVPN is my top pick for the best VPN to open access to Netflix in other countries.
The provider consistently offers a high level of service, keeping the lines to Netflix open and free-flowing.
The provider offers a large number of servers that work with Netflix and is quick to react when new IP addresses are needed.
Top-notch connection speeds, optimal global server coverage, and excellent customer support and privacy protections help the provider stay on top of things.
I won't say I've had a 100% success rate when using NordVPN to connect to Netflix, but my success rate is well above that of other VPN providers I've tested.
The virtual game of chess between Netflix and VPN services means there will always be times when a favorite VPN server no longer successfully connects to Netflix, but having a provider like NordVPN means it won't be long until things get rolling once more.
For more information or to purchase a subscription, visit the NordVPN website.