You grab your tablet, a mug of hot chocolate, your warmest blanket, turn on your TunnelBear VPN connection, load Netflix and settle in for a long winter's night of bingeing. But then…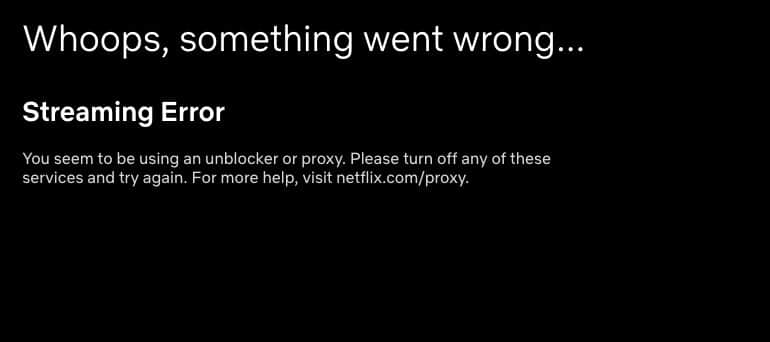 "Whoops, something went wrong…Streaming Error. You seem to be using an unblocker or proxy. Please turn off any of these services and try again."
CRAP! Everything was working great yesterday!
TunnelBear not working with Netflix? Try this...
​Switch to NordVPN ​​(which I think is the best VPN provider for viewing Netflix).
​I've tested a lot of VPNs and I've​ f​ound that NordVPN reliably works ​to access Netflix in numerous regions around the globe. ​It's really fast as well so you can binge in HD without the buffering.
​NordVPN​ has a 30-day money-back guarantee so you can try ​it risk-free.
​
More and more VPN users are running into similar issues with Netflix, no matter which VPN provider they subscribe to.
Once upon a time, a VPN may have been the most efficient way of accessing Netflix content from another country. However, since early 2016, Netflix has waged an active campaign to blacklist the IP addresses of VPN users from accessing their content.
VPN provider TunnelBear was also, once upon a time, one of the easiest ways to access Netflix's honeypot of streaming goodness from outside a country's borders. However, the Ursidae provider seems to have given up on clawing into Netflix's honeypot of content.
So, if you're a TunnelBear user, what are your options?
How Netflix Prevents a VPN Provider From Connecting
I would argue that while many VPN users may have subscribed to a service for one particular benefit or another, most soon discover a VPN is a great way to protect their online activities, no matter what those activities might be. For that reason, many users stay connected to their VPN service whenever they're online.
When a user connects to their VPN service of choice, they are connected to one of the provider's servers, as are a large number of other users. When they sign in, they receive a new IP address, which makes their connection appear to be from the VPN server's location. That location could be on the other side of town, or in another country on the other side of the world.
Users connected to a certain VPN server all receive the same IP address as the other users. This makes all of the connected users appear to be connecting from the same location, as they all share the same VPN-assigned IP address.
While this provides an extra layer of security, due to every user's online activity coming from the same IP address, it also makes it easier for a streaming service like Netflix to detect that a VPN is being used.
If a substantial number of VPN users on the same VPN server are using it to connect to Netflix, this clues the streaming provider in on the possibility that the IP address is being provided by a VPN service.
Once Netflix has confirmed the IP address is owned by a VPN service, they can simply prevent that IP from accessing their streaming servers, preventing VPN users from accessing their content with that address.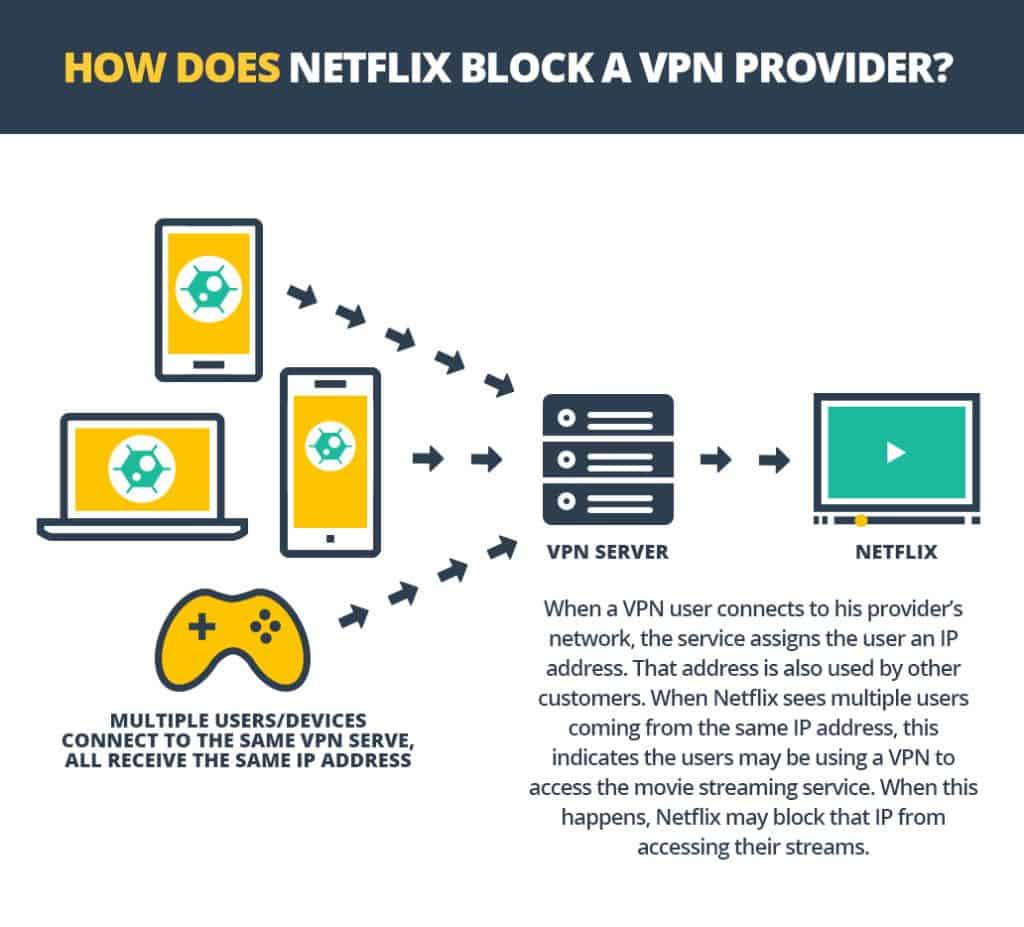 When a VPN customer discovers that they can no longer access Netflix via a server that has previously worked, they may complain to the VPN's customer support department.
When the support agents confirm the server's IP address has been blacklisted, they can set up a new group of IP addresses. This enables access to Netflix, but only until the new IP addresses are discovered. The new IPs are then blacklisted, and the dance begins anew. (It's more of a Cha-Cha than a Waltz.)
While this whole back and forth game of Battleship between the VPN provider and Netflix can be frustrating to VPN-using Netflix subscribers, the streaming content provider has the right to block such access to their service, as their contracts with movie and television studios require them to restrict access to certain countries.
Unfortunately, Netflix's agreements with its content providers mean that the content that's available in the United States might not be available to users located in another country.
The Best VPN Alternative to Tunnelbear
Until January 2016, when Netflix announced that they would begin actively preventing VPN and proxy server users from accessing their movie and television content, almost any VPN could reliably access the service.
Since then, many VPN services have dropped out of the IP battle and no longer advertise Netflix access as one of their benefits. TunnelBear is one of those VPN services.
Luckily, not all VPN providers have thrown in the towel, as there are still options for those desiring a way to access Netflix content housed in another country. In the next section, I'll share information about one of those providers.
NordVPN continues to fight the good fight, tirelessly creating new IP addresses, as old addresses fall by the wayside. While this means you'll probably run into an IP address that no longer provides access as it once did, you'll likely be able to disconnect and reconnect a few times and find a VPN server address that provides the key to unlock Netflix access
Global Server Coverage
A VPN makes a great tool for opening up access to streaming and gaming content that might normally be blocked in your location. NordVPN has over 5,200 VPN servers located in 60 countries, making it an excellent choice for accessing Netflix and other content providers.
​Connection Speed
Once you unblock Netflix's content, you're going to want to be using a VPN provider that supplies fast connection speeds, so you won't spend all your time waiting for your favorite HD or 4K HDR content to buffer. NordVPN provides speeds that can easily handle both types of content, depending on your usual connection speeds.
​Privacy Protection
NordVPN offers great privacy protection to their customers. The VPN provider is not required by the BVI government to keep any type of log related to their users' online antics, and the company takes full advantage of that, following a strict "no logs" policy.
NordVPN also extends their excellent privacy protections to subscription payments, as they accept the privacy-enhancing Bitcoin cryptocurrency as payment for their services.
​Multi-Platform Support
Netflix is available on nearly every connected device, be it via browser or a native app. NordVPN has you covered on most of the platforms Netflix is available on. That includes native apps for Windows, macOS, iOS, Android, Amazon Fire, Linux, and Android TV devices, browser extensions for the Chrome and Firefox browsers, and much more.
The provider allows up to 6 simultaneous connections on the same login and also offers compatibility with a large number of makes and models of wireless routers. If you're not a do-it-yourself type, you can grab a pre-configured router from FlashRouters.com.
​Customer Support
While I would never wish any problems on any of my readers, it's more than likely that you're not going to have a carefree experience with any VPN provider you opt to go with. Heck, if nothing else, you're going to need to tell them when your favorite VPN server stops providing access to Netflix content.
NordVPN offers some of the best customer support in the VPN business. The provider supplies multiple support options, including an online support chat option, a trouble ticket submission form, and an easy-to-use support library.
I've always had good results with my support inquiries to the provider, receiving fast and informed replies, and I was always able to quickly find a helpful bit of information when I felt like doing a self-search for resolutions to my questions.
​Pricing
NordVPN offers mostly reasonably-priced subscription options. Its month-to-month option is priced a bit dearly, coming in a bit north of a large fast-food combo with onion rings. However, its one- and two-year subscriptions offer VPN protection for a monthly tariff that's only slightly more expensive than a fancy cup of coffee or tea.
A 30-day money-back guarantee offers users a good period of time to see if the provider is the one for them.
The VPN Sweet Spot
NordVPN is my honey of a pick when it comes to VPNs that can access Netflix when TunnelBear doesn't work anymore. The provider offers the ability to access Netflix and responds quickly when it is discovered that Netflix has blocked one of its IP addresses.
The service also offers excellent connection speeds, provides good global server coverage that is handy when you need to access other geographically-controlled content, and their customer support and privacy protections are second to none.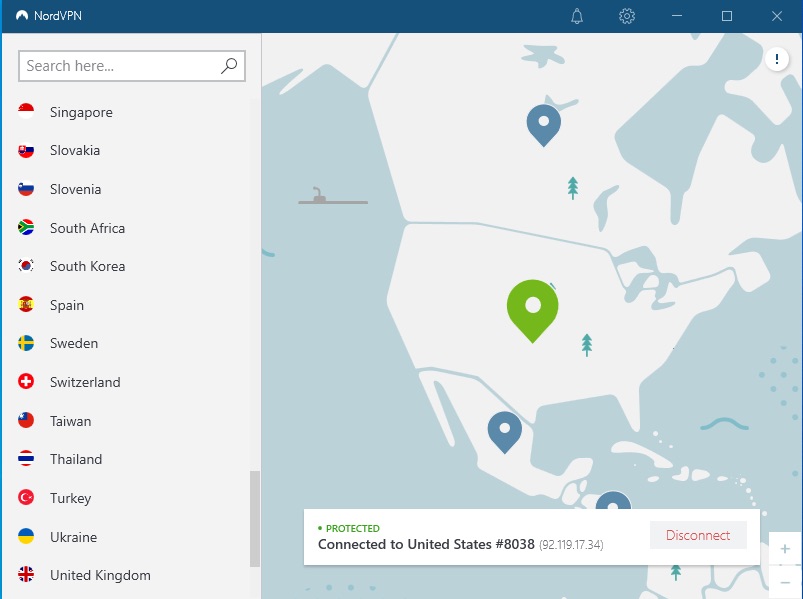 While I do occasionally have to go in search of another VPN server when my favorite Netflix-capable server lets me down, I can usually find a new Netflix-friendly VPN connection with only a few tries before finding a fresh IP address that offers access to the streaming service.
While I don't know how long NordVPN will continue their IP address chess game with Netflix, for now, they continue to provide a way for movie lovers to gain access to U.S. Netflix content when you're outside of the country.