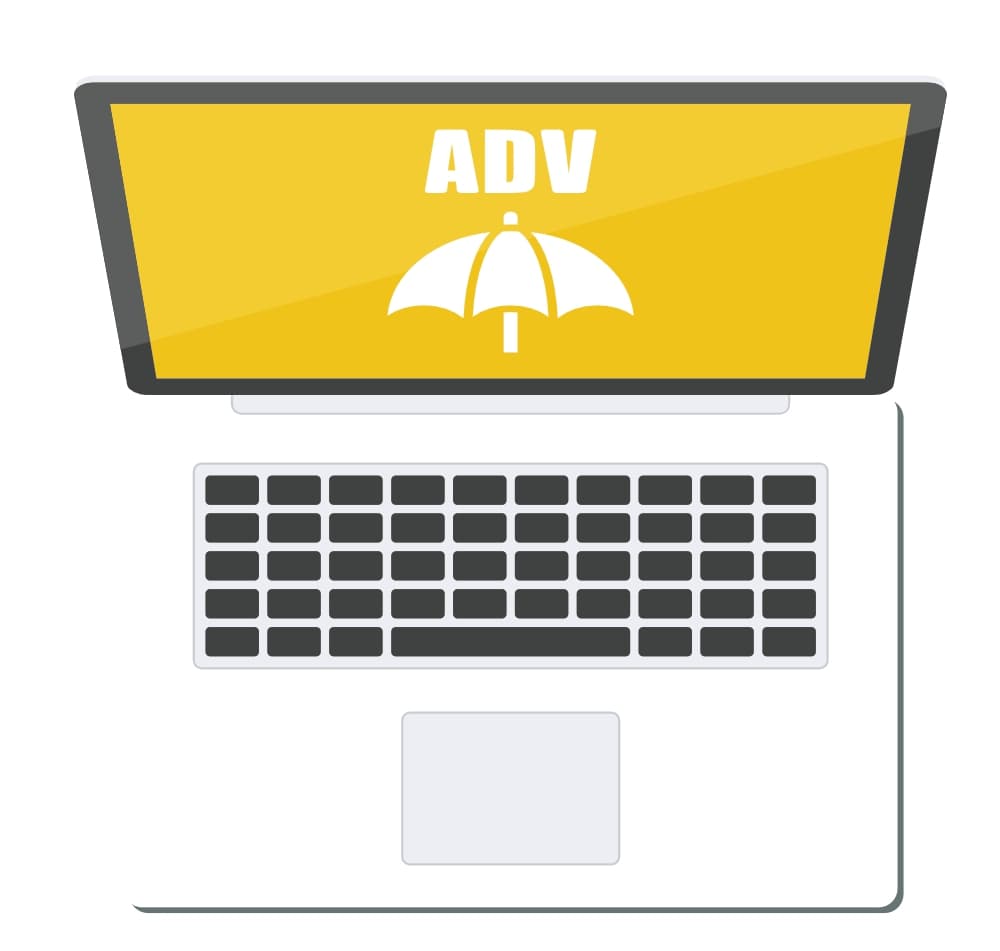 If you use your web browser for more than 2 seconds, you'll likely see an ad.
The average internet user is said to be exposed to thousands of ads per day. Luckily, there are ways to greatly reduce the ads you'll see displayed during your web browsing sessions.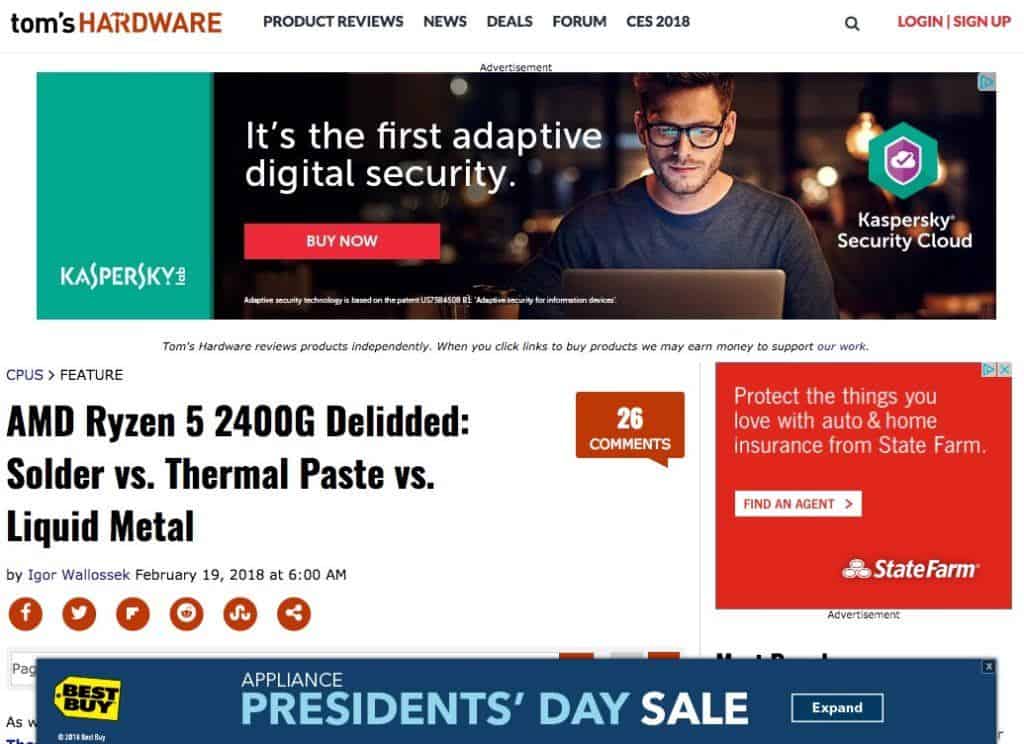 Ad and pop-up blockers are extensions that work with your browser of choice to reduce the number of ads – be they banner ads, video ads, pop-ups or any other type of ads advertisers can throw at you.
Ad blockers not only block ads, but they also have the pleasant side effect of causing web pages to load faster, and they can help block ad malware that seems to be infecting the web at an increasing rate.
What Are Ad and Pop-Up Blockers?
As you browse the web on your computer or mobile device, you are subjected to an uncountable number of ads. Either the ads are embedded into your content, or they show up as pop-up and pop-under windows that mar your internet experience.
Luckily, there are developers who have taken this plague to heart, and they have come up with apps and browser extensions to block ads and pop-ups while you browse on your devices.
Ad and pop-up blockers are browser extensions or apps that sit in the background, quietly monitoring your connection, searching for identifiable ad traffic, which it blocks from displaying in your browser and some other apps.
In this article, I'll share information with some of the more popular ad and pop-up blockers, explain how they work, how you can customize their operation, and go over both the benefits and drawbacks of each one.
Why Do I Need to Use an Ad and Pop-Up Blocker?
Online advertising takes many forms, presenting itself as static and animated ads, embedded audio and video, pop-up windows and more.
In addition to being an irritant, online ads are also a threat to a user's privacy; they can carry malvertising. Plus, online ads eat up bandwidth (especially irritating for users on metered data plans), drain battery power on laptops and mobile devices, and overall clutter the screen of your device.
When using an ad blocker, you will likely experience faster loading of web pages, cleaner-looking pages (with fewer distractions) and less wasting of resources, such as internet bandwidth, CPU, memory savings and power savings.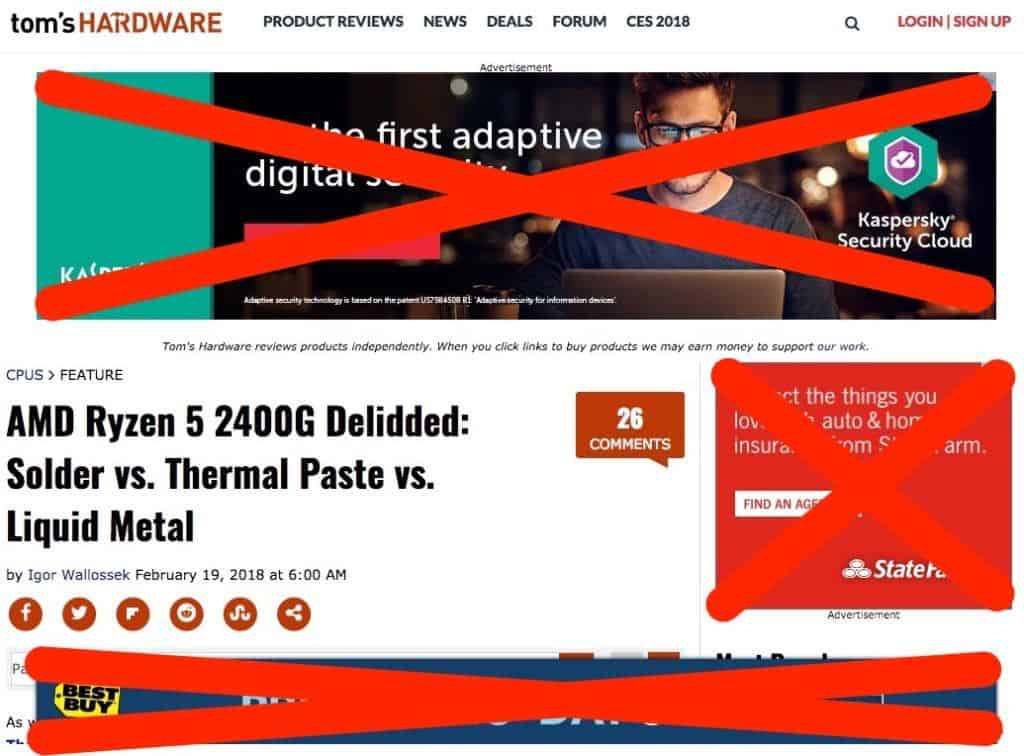 In addition, ad blocking can save you money, especially if you are prone to impulse purchases. Fewer ads equal fewer temptations to click, view and purchase items as you travel through the internet.
"Fun" fact: the average person is said to be subjected to as many as 5,000 advertisements per day, which takes into consideration television and radio ads, billboards, signs in stores, online and more.
Plus, if you're not into the whole online shopping thing, the absence of ads can help you concentrate on the content at hand.
Users on capped cellular data plans, where the user pays for a specific amount of data usage per month, will find that ad blockers can help them reduce the amount of data used. Ads, especially auto-start video and audio streaming-based ads, can consume large amounts of data.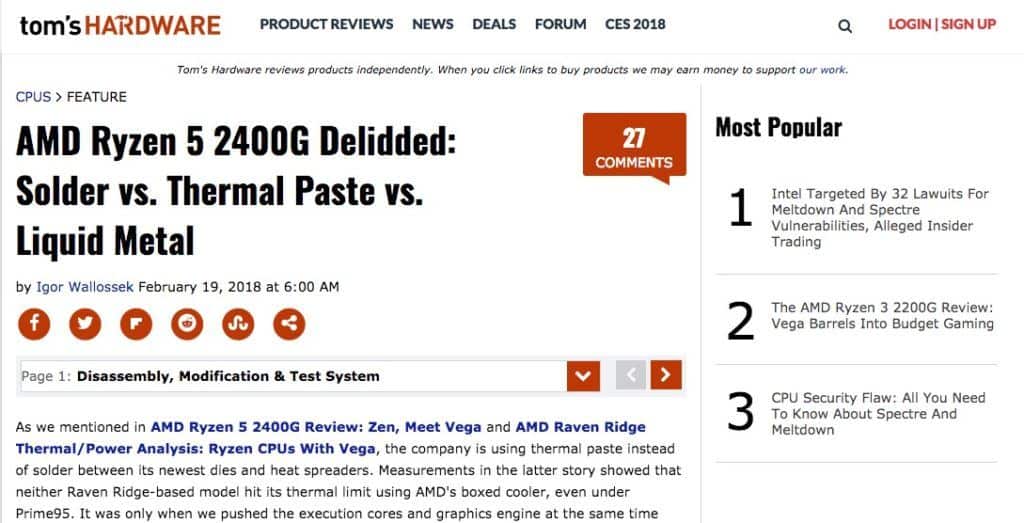 Online advertising is also a security risk. While porn and other questionable websites are a large source of adware-type malware, there has been at least one instance where malware was distributed through YouTube ads by a customer of Google's Doubleclick service.
Ad and pop-up blockers provide a line of defense against such ad malware. This makes blockers an especially good tool to protect the less technically-savvy users among us.
How To Choose an Ad and Pop-Up Blocker
When deciding on which ad blocker to use with your favorite browser, there are a number of factors you should consider. In this section, I'll go over each feature you should take a look at and provide information on how well each blocker performs in that particular category.
We will test the blockers by testing them with 3 popular ad-supported websites. The websites are Tom's Hardware, Movie Mistakes and Tech Advisor.
Tom's Hardware provides product reviews, technical analysis, how-to guides and more. The website, while quite informative and popular among internet users, displays multiple ads on most of its pages, including a HUGE banner ad at the top of the site's home page.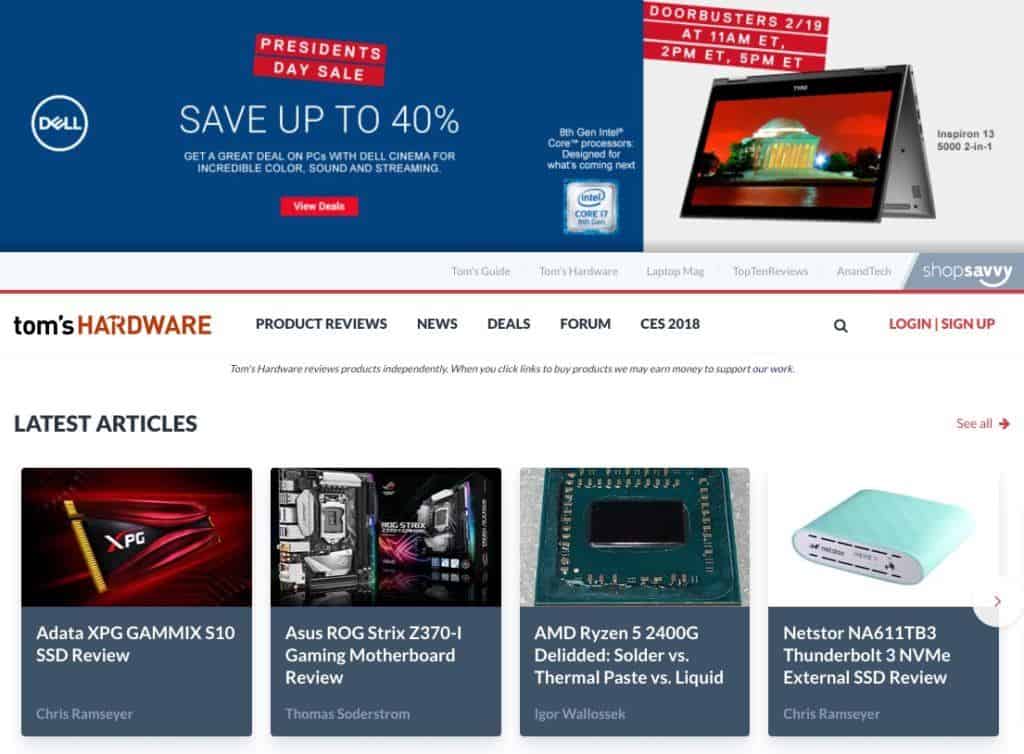 Movie Mistakes is popular among film fans. The site lists mistakes found in both classic and recent films. The site offers a number of entertaining listings of mistakes in Disney films, James Bond films, Harry Potter movies and much more. The website displays a large number of animated ads alongside its content.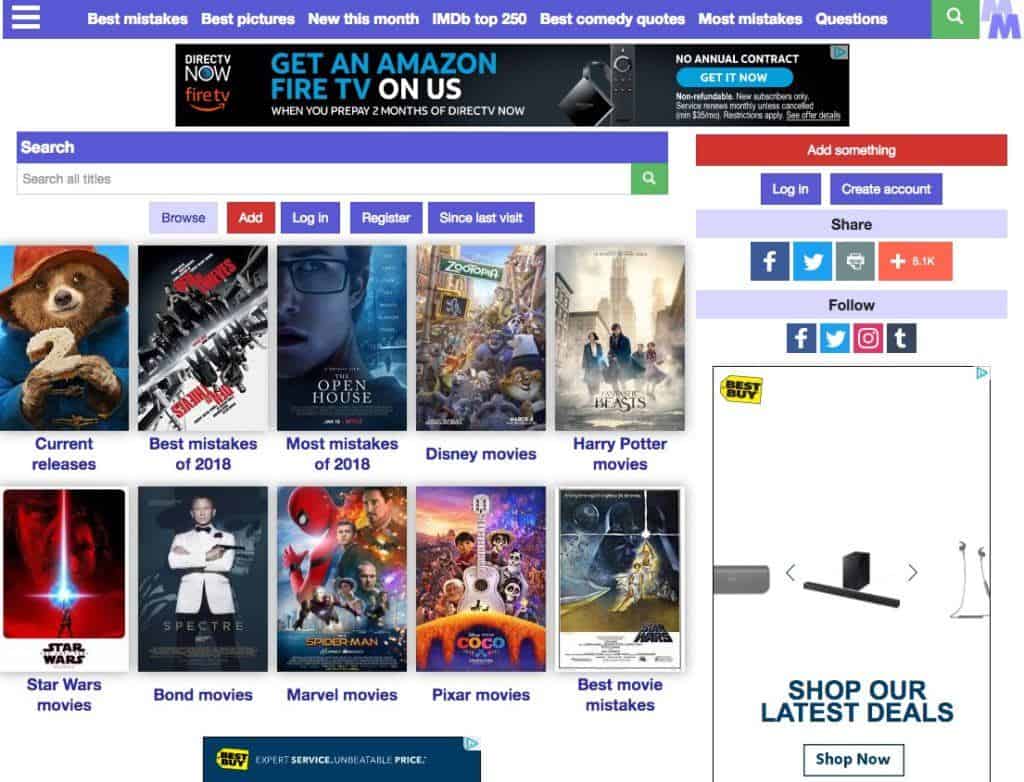 Tech Advisor is an informative website, offered by tech publisher IDG, offering reviews, news, deals and downloads for desktop, laptop and mobile device users. The website serves up large banner ads similar to that seen on Tom's Hardware, in addition to the usual, smaller banner and other types of ads, both animated and static.
First, I'll clear my browser's cache (I'll be using Chrome for these tests) and test the loading time for each website without an ad blocker activated, in order to provide a baseline for site loading times.
Then, I'll clear my browser's cache again, activate each ad blocker extension individually and again measure the load time for the websites.
In addition, I'll also report the number of ads each blocker reports that it has blocked for each site.
Finally, while this might be considered a subjective measurement, I'll also provide a report on how well the websites displayed when the ads were removed. Some websites – Forbes comes to mind – will actually detect if an ad blocker has been enabled, and will prevent content from being displayed, or will only display limited content until the ad blocker has been disabled.
At the end of each section, I'll provide a table displaying the test results, where applicable.
The ad blockers I'll be testing are AdBlock, AdBlock Plus (no relation), uBlock Origin and AdBlocker Ultimate.
Website Loading Time
When an ad blocker is activated, it should provide faster loading of many websites. This is because the browser is not loading advertisements and their accompanying graphics, video and scripts. This can greatly improve loading times for your favorite websites.
In the table below, I'll list the website's name, the loading time without an ad blocker activated, then the loading time with each ad blocker activated. (Load times are measured from the time I click the link to the website to the time the loading indicator stops displaying. Load times are for the website's homepage.)
Website
​Loading Time
Without Ad Blocker
With AdBlock Activated 
With AdBlock Plus Activated​
With uBlock Origin Activated
With AdBlocker Ultimate Activated

7.78 seconds

3.66 seconds

7.49 seconds

8.26 seconds

7.89 seconds

9.16 seconds

4.32 seconds

3.60 seconds

3.49 seconds

3.20 seconds

15.92 seconds

5.10 seconds

9.00 seconds

3.36 seconds

2.85 seconds

Average Loading Time

10.95 seconds

4.36 seconds

6.70 seconds

5.04 seconds

4.65 seconds
Number of Ads Blocked
Ad blocker creators are rightfully proud of the number of ads they block while they're in use. In this section, I'll load each site with each individual ad blocker activated and report the number of ads that are blocked on each site. The number reported is for the home page for each site.
While in most cases the ad blockers all provided similar ad-blocking numbers, the differences are due to how the various blockers perform their blocking and what they define as ads. (Some blockers consider videos to be ads, while others do not. Other blockers might not catch all types of inline ads.)
Website
​Number of Ads Blocked by
AdBlock 

Activated 

​AdBlock Plus Activated​
​uBlock Origin Activated
AdBlocker Ultimate Activated

8

3

4

5

4

4

8

3

23

22

23

16

Average Loading Time

11.70

9.70

11.70

8.0
Quality of Website Rendering
The quality of website rendering is a subjective category, best left to the user's opinion. In this section, I'll list our 3 websites and what I observed as I navigated through the website.
To do this bit of testing, I selected 3 pages in each website, viewed those pages without an ad blocker activated and then viewed them again with each ad blocker turned on. Described below is how well the pages displayed in the Chrome browser.
Tom's Hardware
Tom's Hardware uses the same cross-site format for all of their articles (at least the articles that I viewed during this testing).
All of the ad blockers performed well at blocking ads while retaining the website's basic format. None of the blockers visually corrupted the website format while blocking the majority of the ads on the site.
Movie Mistakes
Movie Mistakes also uses the same format across their website for its articles.
All 4 of the ad blockers did an admirable job of blocking the majority of ads while retaining the article formatting, keeping things easy to read and consistent.
Tech Advisor
Tech Advisor normally displays a large number of banner ads, as well as autostart video ad overlays.
While all 4 did a great job of blocking banner ads, only AdBlocker Ultimate and uBlock Origin blocked the autostart video ads on the site. However, all 4 ad blockers did an excellent job of retaining the articles' format.
​Best Ad and Pop-Up Blockers
Now comes the time when I rank the ad blocker extensions according to how well they performed during my testing.
While I've ranked them from 1st to 4th, users can feel secure in selecting any of the 4 extensions. I urge everyone to try all 4 (though not at the same time) and find out which ad blocker works best for you.
While I tested these extensions using Chrome, they are available for other browsers, so be sure to try them out in your browser of choice.
#1 – AdBlock
AdBlock snagged the top spot in this roundup due to its top finish as the best blocker at loading a website in the least time. It also tied for the top spot in the average number of ads blocked.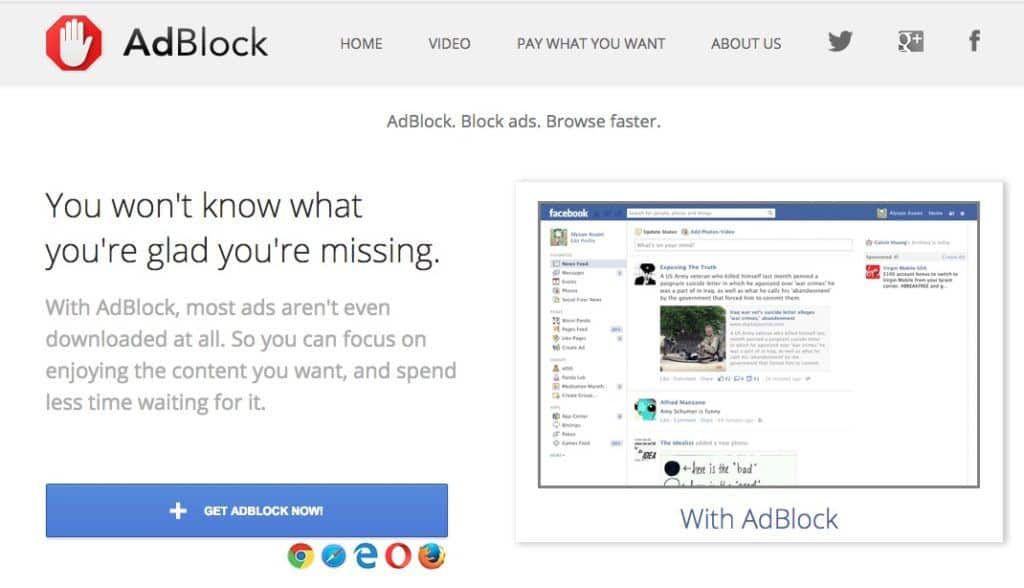 AdBlock is available as a browser extension for the Google Chrome, Safari, Internet Explorer, Opera and Firefox platforms.
Users of the extension can adjust the settings of AdBlock to allow some forms of advertising, whitelist certain YouTube channels, subscribe to filter lists, create custom filter lists, block ads by the URL they're served from, show ads on selected domains or URLs and more.
AdBlock is "Pay What You Want" software, meaning users can contribute toward the continued development and support of the ad-blocking extension via either credit card or PayPal.
For more information, visit the AdBlock website.
#2 – uBlock Origin
uBlock Origin slid into 2nd on this list due to its tie for 1st in the "average number of ads blocked" category, along with its 3rd-place finish in the "web page loading speed" column. (It was edged out by less than half a second for 2nd place in that category.)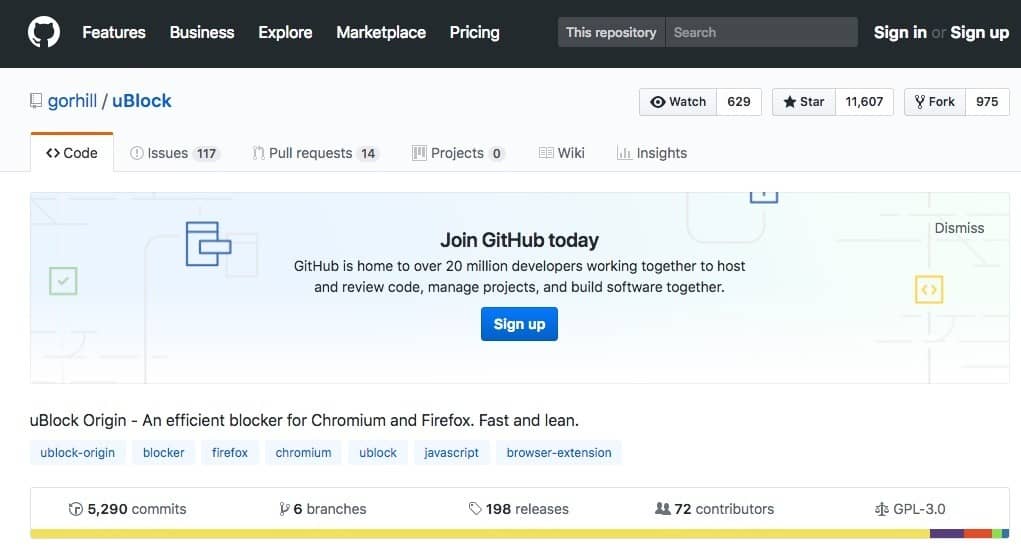 This extension is an open source GitHub project and, as such, lacks the snazzy promotional website that its fellow ad blockers boast.
The browser extension is officially available for the Opera, Google Chrome (and other Chromium-based browsers), Firefox (and other Mozilla-based browsers), Safari and Microsoft Edge browsers.
The customizable ad blocker allows users to hide the placeholders of blocked page elements (you'll see fewer blank boxes on the page), use third-party filter lists, create customized filters and rules, and add web pages to a whitelist to turn off ad-blocking.
uBlock Origin is freeware, and therefore does not charge anything for the use of the extension, nor are donations solicited.
For more information, visit the uBlock Origin GitHub page.
#3 – AdBlocker Ultimate
AdBlocker Ultimate ranks as the 3rd-place ad blocker in this roundup due to its ability to block the largest number of ads on average, plus its finish as the 2nd-best at loading a website in a reduced amount of time.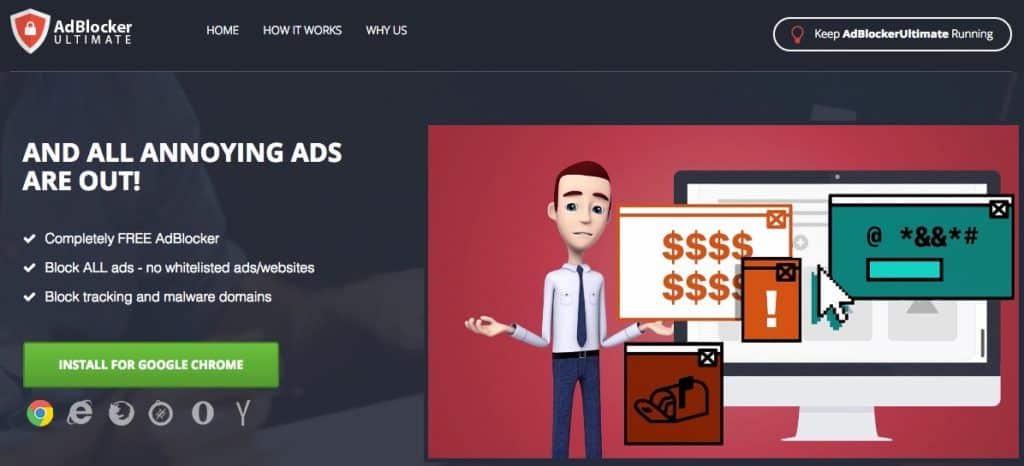 AdBlocker Ultimate is available as a browser extension for the Google Chrome, Internet Explorer, Firefox, Safari, Opera and Yandex Browser platforms.
Users can enable pre-configured filter lists, many of which are available from the blocker's options page. Users can also add their own filters and can whitelist domains. These options are designed to let certain ad providers be allowed through the blocker.
The developers of the blocker keep the lights on by accepting donations via PayPal. Users can send whatever they feel the extension is worth via PayPal.
For more information, visit the AdBlocker Ultimate website.
#4 – Adblock Plus
Adblock Plus ranked 4th in the ad-blocking round robin, scoring 4th in the amount of time to load an ad-blocked web page, while ranking 2nd in the number of blocked ads column.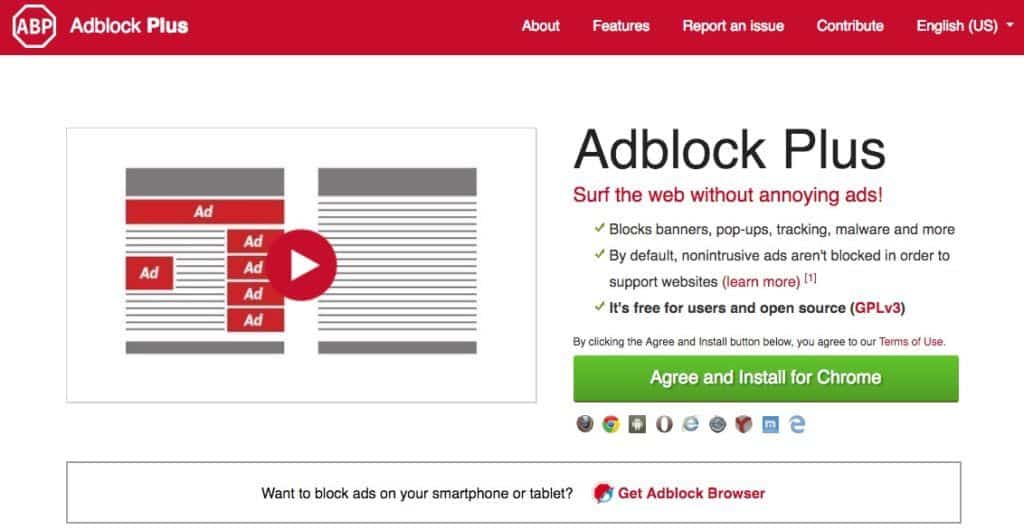 The blocker is available as an extension for the Chrome, Firefox, Opera, Internet Explorer, Safari, Yandex, Maxthon and Microsoft Edge browser platforms.
Adblock Plus users are allowed to subscribe to third-party filter lists, create their own filters, add domains to a non-block whitelist and control how the extension appears in the browser's toolbar. Users can also disable ad tracking and malware domains.
In addition, the "share" buttons for popular social networks such as Facebook, Twitter and others can also be disabled.
This extension is an open source project, and users can either make contributions of their time to contribute code, report bugs or help support other users. For those who don't have much spare time, they can also contribute financially, via credit card or PayPal.
Mobile users haven't been left out in the cold, as Adblock Plus also offers the Adblock Browser for the iOS and Android mobile device platforms.
For more information, visit the Adblock Plus website.
My Popalicious Verdict
While any of the ad-blocking extensions I've mentioned in this article will do an excellent job of blocking ads during your browsing sessions, only one can earn the title of "best."
AdBlock ranked #1 in this roundup due to its best-of-show finish in both the number of ads blocked and the improved loading speed categories.
AdBlock is an excellent option for keeping ads from cluttering your browser's display, improving load times for web pages you visit and even saving a few bucks by blocking buyer's temptation and reducing your data usage – which is especially handy if you're on a capped data plan.
For more information, visit the AdBlock website.
Ad and Pop-Up Blocker FAQs
What is the Best Pop-Up Blocker?
AdBlock is a "pay what you want" pop-up blocker that is available as a browser extension for the Google Chrome, Safari, Internet Explorer, Opera, and Firefox platforms.
Users of the extension can adjust the settings of AdBlock to allow some forms of advertising, whitelist certain YouTube channels, subscribe to filter lists, create custom filter lists, block ads by the URL they're served from, show ads on selected domains or URLs, and more.