If you're a regular visitor to Pixel Privacy, you're probably aware that, although I've tested and reviewed a significant number of VPN providers, my favorite of them all is ExpressVPN. And that's when it's available at its usual price of $8.32 per month (payable annually at $99.95).
I have great news: ExpressVPN is offering a special clickable coupon to my readers, and it saves you 49% over their regular price! The coupon lowers the monthly price of a subscription to $6.67 per month by adding 3 free months to your annual subscription. You'll be getting 15 months for the price of 12.

To get the special price, just visit the front page of the ExpressVPN website by clicking this link provided. The coupon will only activate if you connect to the page via that link, so make sure to connect through there. Click the "Get ExpressVPN" button on the front page, and you'll see the available discount, as seen below. You'll see the discount applied when you check out.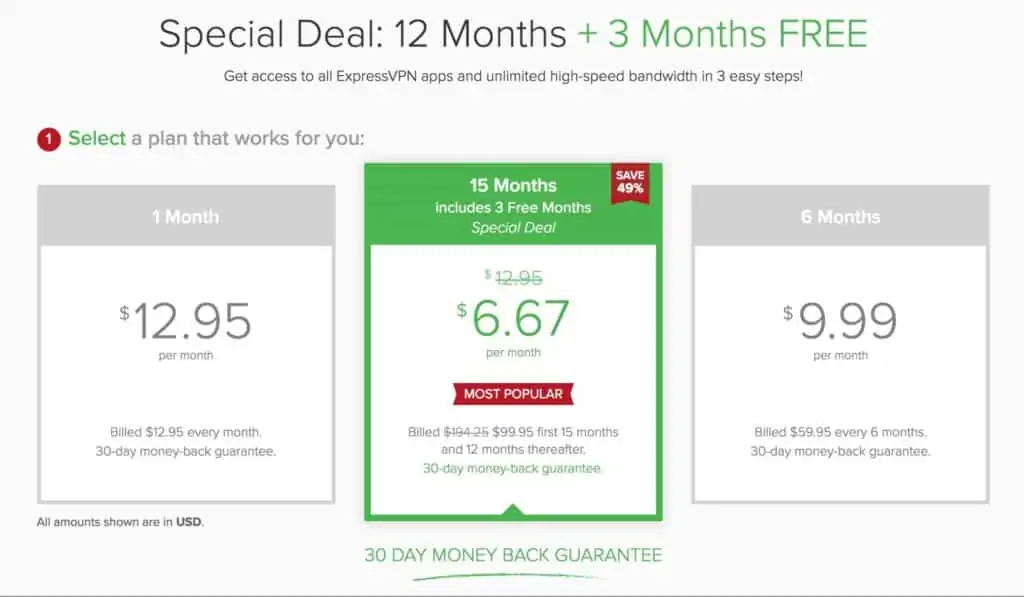 This discounted deal is now in effect, and will run for the foreseeable future. However, remember that you need to enter the ExpressVPN website via this link to enable the coupon and its associated 49% discount.
About ExpressVPN
ExpressVPN is arguably the best all-around VPN service available today.
Provider highlights overview:
Fast Connections

– On average, ExpressVPN regularly delivers connections measuring in at 80% as fast as my ISP-only speeds.

Top-Notch Customer Service

– ExpressVPN provides 24/7 live support chat, a responsive trouble ticket tracking system and an easy-to-use searchable support library.

Total Native App Support

– Easy-to-use, low-impact apps that don't make a massive impact on your device's available resources.

hashtag

Excellent Privacy Protections

– ExpressVPN is located in a privacy-friendly country, keeps no user activity logs and accepts Bitcoin as payment for subscriptions.

hashtag

Netflix Access

– ExpressVPN provides reliable access to Netflix.
Netflix
ExpressVPN is an excellent choice for any type of internet user, but especially so for those among us who enjoy a good Netflix bingeing session.

The provider not only offers fast connections, easily meeting Netflix's connection speed requirements – it also makes a great way to unblock Netflix content from another country.
Netflix blocks access to content for users located outside of the country where the content is licensed. That means viewers in France can't access Netflix movies and television shows licensed for viewing in the United States (and vice-versa).
ExpressVPN gets around those restrictions by making it appear as if a French user is based in the U.S., opening up access to the U.S. content. International bingeing session enabled!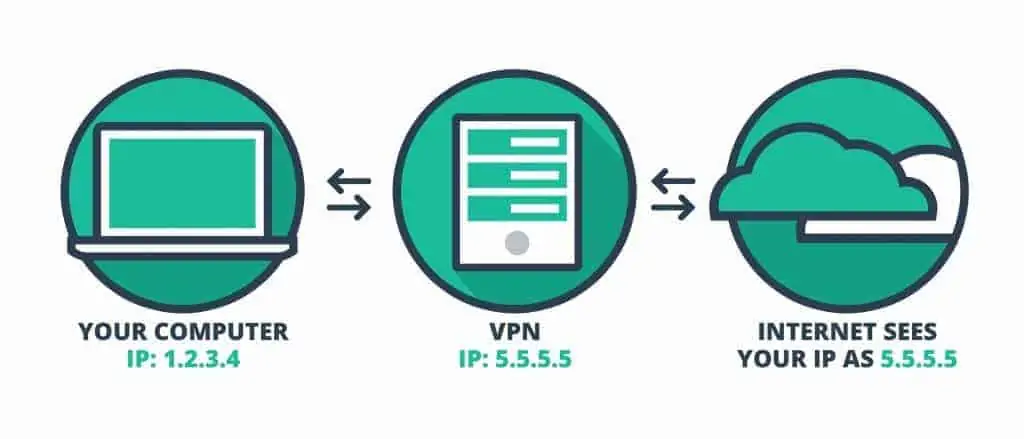 ExpressVPN has servers located in most spots in the free world, so any international Netflix content you might have a desire for is open to you and your favorite streaming device.
Fast Connections
If you're a video or audio streaming fan, or an online gamer, then fast, lag-free connections are paramount.
I've used ExpressVPN for years and have found that it regularly delivers encrypted connections coming within 20% as fast as my unprotected ISP connection. Depending on your usual connection speeds, that kind of bandwidth is more than up to the needs of any streaming or gaming fan.
The provider also makes it simple to find the best-performing VPN server by providing an easy-to-use, built-in speed test in its apps.
The speed test quickly tests the latency and connection speeds of all of the provider's available VPN servers, making it easy to see and select the optimal server for your needs.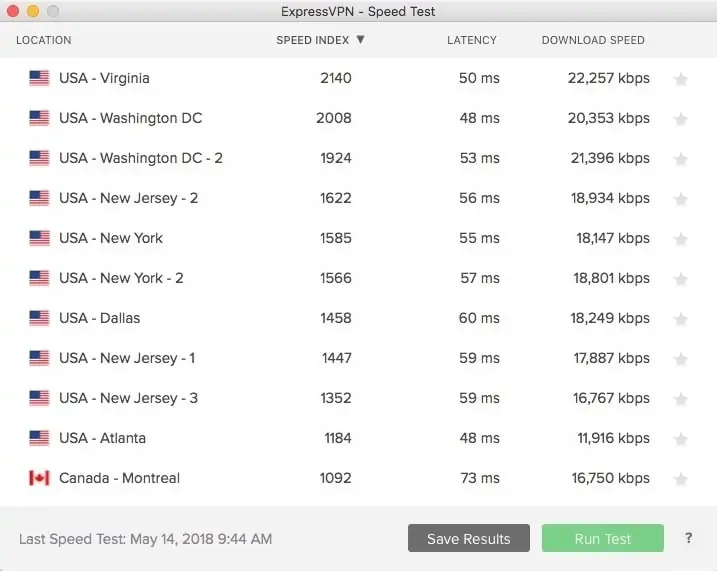 Customer Support
In a perfect world, none of us would ever experience any issues with our devices, and our VPN experience would be completely trouble-free. This is my blessing to you.
However, since I'm not authorized to give out blessings by any reputable religion, chances are good that you'll need to contact your VPN provider's customer support folks from time to time. When that happens, you want to know they'll be there for you.

ExpressVPN provides around-the-clock customer support via their 24/7 live chat option. They also offer a responsive trouble ticket tracking system and an easy-to-search support library for folks who don't mind doing a bit of digging on their own.
Global Server Coverage
I know I keep coming back to ExpressVPN's Netflix-related features, but the provider's global server coverage is another reason why they're such a great VPN to use for unblocking international Netflix content.
The provider has 1,500+ VPN servers stationed in 94 countries. That's one heckuva lot of content-unblocking power!
Privacy Protection
ExpressVPN does a top-notch job of protecting their customers' privacy. The provider is based in the privacy-friendly British Virgin Islands, where the government couldn't care less about a VPN user's online antics.
Since the government doesn't care, neither does ExpressVPN, and the provider keeps absolutely no logs related to their users' online travels.
If you're concerned about your credit card being exposed or about other payment-related issues, you can take advantage of ExpressVPN's Bitcoin payment option to pay for their services.
P2P File Sharing (BitTorrent)
ExpressVPN allows P2P file sharing on all of its VPN servers. This is notable due to the fact that many VPN providers only allow users to connect to torrents on a limited number of servers, usually outside of the United States and other countries that frown on the activity.
I have discussed this with ExpressVPN representatives, and I have been assured that the VPN service respects their users' privacy and their freedom to access torrenting services.
Multi-Platform App Support
ExpressVPN provides some of the best native app support in the VPN business, offering apps for all of the major connected device platforms.
The provider offers support for the Windows, macOS, Android, iOS, Linux, Amazon Fire TV and even BlackBerry devices.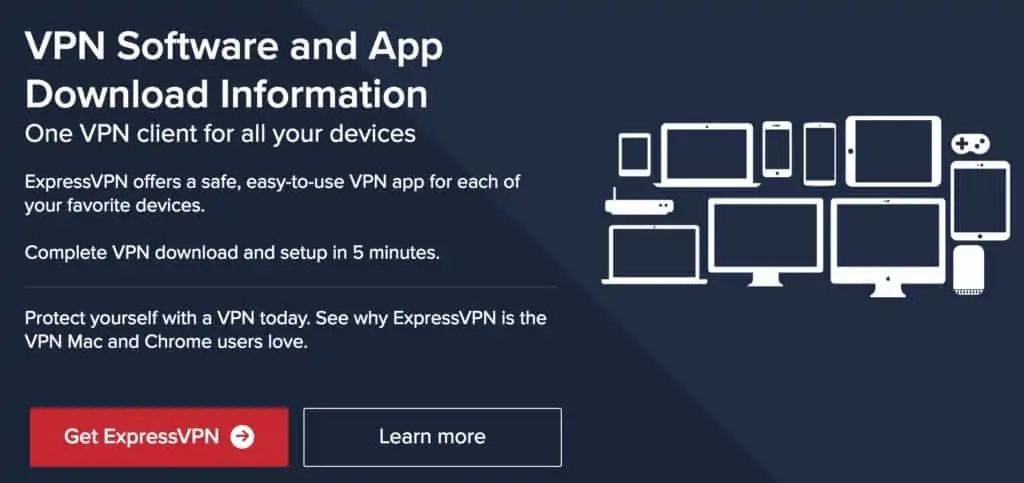 In addition, ExpressVPN makes it easy to protect your web browsing sessions with just a single click by offering VPN browser extensions for the Google Chrome, Mozilla Firefox and Apple Safari browser platforms.
ExpressVPN also offers a "MediaStreamer" service that is included with your ExpressVPN service, which provides location-spoofing capabilities (but not encryption) for Apple TV, Xbox and PlayStation consoles. This allows users to access video and gaming content that might normally be blocked in their region.
ExpressVPN can also be used with routers from Netgear, Asus, D-Link, Netduma, Linksys, Sabai and TP-Link to automatically protect any device that connects to the router. That makes ExpressVPN a perfect whole-house or office protection solution.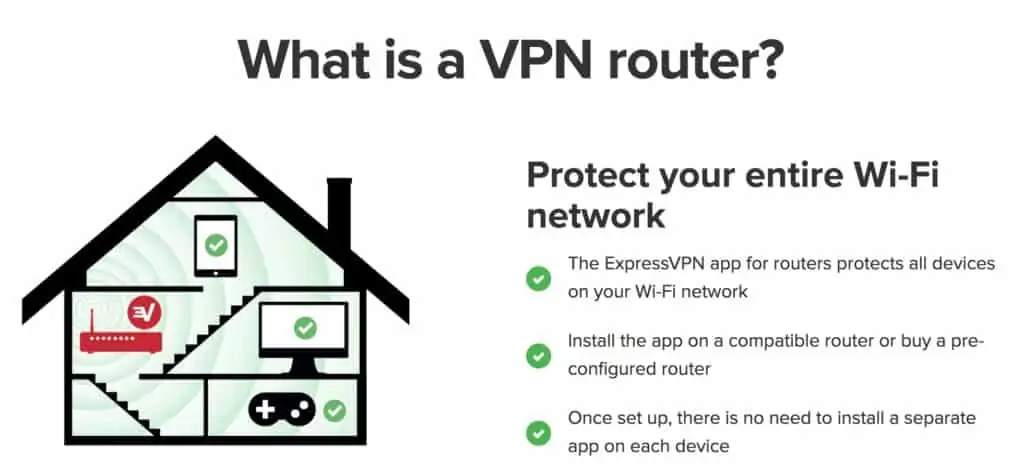 Users can either manually set up their compatible router to work with ExpressVPN, or they can purchase a pre-configured router – ready to plug in and connect to the provider – from ExpressVPN's partner, FlashRouters.com.
Pricing
Let's be honest – ExpressVPN will never be mistaken for a "value-priced" VPN provider. At USD $8.32 per month, payable annually at $99.95, their pricing is a bit more expensive than others in the VPN protection business, but this is definitely a "you get what you pay for" situation.
Besides, ExpressVPN doesn't just take the money and run: they re-invest a good part of that back into the business, providing reliable, consistent VPN service to nearly any location around the globe.
In any case, their regular pricing hardly matters when you consider that ExpressVPN is currently offering an extra 3 months of service for the same price – a 49% discount.
Get ExpressVPN and Save 49% With Our Exclusive Coupon
It's easy to buy a 12-month subscription and get 3 months added on for free (that's a 49% discount!). There are no codes to remember and no complicated steps involved – just do the following to snag the deal:
Click on the "Get ExpressVPN" button to go to the subscription selection page.

Select the "15 Months" special deal to get 3 free months and save 49% on your ExpressVPN subscription.
This deal is available now and for the foreseeable future. While my ExpressVPN contacts have assured me that they have no intention of pulling back on this deal in the foreseeable future, I'm sure no one has to tell you that only taxes and death last forever.
Get ExpressVPN for 15 months and get a 49% discount on your VPN subscription by visiting this web page and clicking on "Get ExpressVPN."