Online freedom continues to deteriorate in Egypt. Freedom House gives Egypt an aggregate 2021 Freedom on the Net Score of 26/100, which ranks the country as "Not Free" (0 = least free, 100 = most free).
Government surveillance is a significant concern in Egypt. Egypt has blocked hundreds of websites, including independent news outlets, VPN and proxy services, sites of human rights organizations and social media platforms.
Is Every Social Network Blocked in Egypt?
Popular social networking sites such as Facebook, Google+ and Twitter are available in Egypt. However, Facebook has shut down satirical anti-government pages when they were reported for "violating community standards". In October 2020, authorities blocked Telegram on three networks. No explanation was ever provided for the blockage.
Access to YouTube and other social video sites can be blocked at any time and has been in the past. Netflix is available in Egypt. However, the content caters to local tastes and religious beliefs, resulting in much different available online content than is found in other countries.
Do VPNs Work in Egypt?
Egyptian internet users need not worry about internet restrictions or about being monitored by the government, their ISP or hackers, thanks to a handy tool called a Virtual Private Network (VPN).
A VPN offers double advantages. First, it hides all of your internet activities from the prying eyes of the nosy parties mentioned above. Second, it enhances your online activities by "spoofing" your geographical location, enabling access to geo-blocked local content found in other regions of the world.
While the use of Virtual Private Networks (VPNs) is legal in Egypt (they're used by businesses in the country to protect financial transactions), the government actively attempts to block citizens from using them. Quite a few VPN services no longer work in the country.
In this article, I'll share information about the top six VPN service providers that offer the best online protection and unblocking power for all of your internet activities from inside of Egypt.
How to Use a VPN in Egypt
Using a VPN while inside Egyptian borders requires a few easy steps:
Subscribe to a reliable VPN provider. (NordVPN is my top choice.)
Install the provider's app(s) on your device(s). I strongly suggest you subscribe to a VPN and install the provider's apps on your devices before entering Egyptian air space, as Egypt blocks access to some VPN providers' websites. You may also have to tinker with each provider's settings to stay connected safely from inside of Egypt.
Sign into the VPN service's network.
Select an Egyptian VPN server to protect your internet activities while inside the country or to access Egyptian content from outside the country. This will hide your real IP address for online privacy. If you want access to content in another country while inside Egyptian borders, select a server in the country of your choice.
Enjoy your internet freedom and enhanced access to content!
Best VPN Service Providers for Use in Egypt
The following top 7 VPNs offer the best protection and enhancement for your online activities while inside Egypt. The TL;DR rundown is as follows:
When ranking these providers, I considered the following:
Global server network, bonus points for servers in Egypt
User security features and online privacy tools
Connection speeds
Native app support
Level of customer support
The 6 top VPN service providers for Egypt are:
May 2023
NordVPN is the best choice for reliable VPN protection while inside the borders of Egypt. This excellent provider delivers well-protected access to geo-blocked content worldwide.
The provider currently has close to 5,500 servers stationed in 60 countries around the globe (not including Egypt). While this isn't quite as impressive as some providers' networks, it offers enough content-unblocking power for most users.
Users of this VPN service will never need to worry about having their online activities monitored or recorded thanks to its use of military-grade encryption, an automatic kill switch option, and its reliable IPv6 and DNS leak protection. Online ad and malware blocking is also available.
The provider also offers obfuscated servers, which hide your VPN activity. The provider's Double VPN option routes your connection through two VPN servers instead of one, adding up to increased security and anonymity.
A proven no-server-logs policy as well as a privacy-protecting cryptocurrency payment option have your digital privacy needs well covered.
In addition to the above privacy protections, the provider's owned-and-operated server network keeps outside contractors well away from customers' personal information. Plus, the provider now runs all of its servers solely from volatile RAM, with no data being saved to a physical hard drive platter. This means all data is securely wiped when a server is rebooted or completely shutdown.
NordVPN is one of the fastest VPNs on the market. The provider offers plenty of no-data-cap bandwidth for online gaming, file sharing and video streaming services.
The provider offers app support for the popular device platforms, including Amazon Fire, Android, Android TV, iOS, Linux, macOS (with M1 Mac support) and Windows devices.
Your web browsing is well protected thanks to Chrome, Edge and Firefox browser extensions, and you can use comprehensive router features to protect all of your connected devices via a single point of access. Up to 6 devices can connect simultaneously on the same login.
Around-the-clock live support chat, email support and a searchable support knowledge base all add up to 24/7 customer support.
Pros:
Servers in 60 countries
Incredibly fast speeds
Comprehensive multi-platform app support
Value-priced extended subscription options
Top-notch digital privacy and online security protections
Cons:
Desktop app interface is a little odd
BEST VPN FOR EGYPT:Egyptian residents and visitors alike will appreciate NordVPN's excellent VPN protection from inside Egyptian borders. The provider's super-fast speeds, wide app support and extensive server network all combine to make it a top-notch VPN. A 30-day money-back guarantee is available.
Read my full review of NordVPN.
NordVPN Coupon
SAVE up to 63% + FREE months
Get Deal ›
Coupon applied automatically
Surfshark is the top choice for budget-minded users looking for reliable VPN protection that won't break the bank.
Surfshark's global server network includes 3,200+ servers in 65+ countries, including Egypt. The provider's server network has only grown in the past year or so, and may only continue to grow.
Surfshark thoroughly secures your connection with government-grade encryption, a kill switch and IPv6/DNS leak protection. You can also opt to use the provider's "MultiHop" option, which routes your internet connection through two VPN servers, doubling your encryption and anonymity.
The provider never saves any logs of your VPN usage, and you can pay with the privacy-protecting Bitcoin cryptocurrency.
Surfshark's connection speeds are consistently fast, providing a good experience while streaming, gaming and file sharing.
There are apps for numerous device platforms, including iOS, macOS (with native Apple Silicon support), Android, Linux, Windows, Amazon Fire and Android TV. You can protect your browsing sessions with a Chrome or Firefox extension, and there's plenty of support for routers.
Surfshark also allows you to connect as many devices as you want at once to the provider's servers thanks to their unlimited simultaneous connections policy.
Customer support is available in the form of 24/7 live support chat, a contact form and a searchable knowledge base.
Pros:
Very affordable prices
Comprehensive security and privacy protections
Unlimited simultaneous connections
Support for numerous device platforms
Cons:
Apps don't offer many advanced options
BEST BUDGET-PRICED VPN:Surfshark is the top value-priced VPN option. The provider offers excellent VPN service, making it a great value for the money. Surfshark's connections offer good speeds, and you can connect an unlimited number of devices at once. A 30-day money-back guarantee is available.
Read my full review of Surfshark.
Surfshark Coupon
SAVE 82% + 2 Months FREE on the 2 yr plan
Get Deal ›
Coupon applied automatically
Egyptian users wanting to stream international content will appreciate ExpressVPN's offerings.
The ExpressVPN global server network is made up of 3,000+ servers stationed in 94+ countries, including Egypt.
ExpressVPN's online security features are powered by government-grade encryption, an internet kill switch option and IPv6/DNS leak prevention. The provider's split tunneling feature allows users to select which apps will use the ExpressVPN encrypted tunnel.
A strict no-server-logs policy and a Bitcoin subscription payment policy keeps things covered on the digital privacy end of things. Plus, ExpressVPN's proprietary "TrustedServer" technology ensures that no data is ever written to a server's hard drive. The technology runs all server operations from RAM, meaning all information is wiped from the server each time it is rebooted.
This provider's speeds are reliably fast, delivering plenty of bandwidth for all of your favorite online activities. HD video streaming, fast-moving online games, and sharing and downloading large files are just some of the activities that this no-data-caps-ever VPN provider enhances.
It seems as if everything is connected to the internet these days, and ExpressVPN has them covered. The provider's native app support includes offerings for the Amazon Fire, Android, Android TV, Chromebook, iOS, macOS, Linux and Windows device platforms.
The iOS app was recently updated to add a "Parallel Connections" feature that helps iOS devices connect to a VPN server quicker by simultaneously trying various connection methods and picking the first one that works. The feature is coming to the Android, macOS and Windows platforms in the near future.
Also new to the ExpressVPN scene is the "Threat Manager" feature for iOS, Linux, and macOS users, which blocks third-party trackers that may be hiding in your device's apps.
Chrome, Edge and Firefox users will want to take advantage of the provider's browser extensions, and the service can also be used with numerous brands of routers, ensuring all of your connected devices are protected. Up to 5 devices can connect concurrently on a single set of login credentials.
24/7 customer support includes always-available live support chat, email support, a trouble ticket tracking system and a searchable support knowledge base.
Pros:
Servers around the globe (including in Egypt)
Reliable access to geo-blocked websites & content
Reliable user privacy and excellent security protections
Apps for popular device platforms
Cons:
More expensive than some comparable VPN services
Doesn't label its streaming servers
BEST FOR STREAMING:ExpressVPN offers excellent features for providing an exceptional streaming experience. Fast speeds are the rule, and the provider's extensive multi-platform support and massive server network let you watch content from almost any country on almost any device. A 30-day money-back guarantee is available.
Read my full review of ExpressVPN.
ExpressVPN Coupon
49% off plus 3 months Free!
Get Deal ›
Coupon applied automatically
CyberGhost is an excellent option for rookie VPN users, thanks to its easy-to-use apps that provide one-click protection.
CyberGhost may be easy to use, but it doesn't lack any of the comprehensive security offered by other VPNs. Government-grade encryption, along with IP/DNS leak prevention keeps your CyberGhost connections undercover. Blocking of malicious websites, ads and online trackers is also available.
Nobody can access any records of your online activities, thanks to the provider's no-logs policy. Plus, Bitcoin is happily accepted, keeping your payment info private also (when you use it with a disposable email address).
CyberGhost's connections are some of the best around, which makes it a great choice for users who enjoy streaming from the popular streaming services, sharing files and playing games online.
Access to those options will be wide open, thanks to the 8,000+ servers stationed in 90+ countries around the world. If you just want online protection or to connect to Egyptian content while abroad, you can use one of the provider's Egypt-based servers.
Native app support for the iOS, macOS, Android, Windows, Linux, Android TV and Amazon Fire platforms are available. Chrome and Firefox browser extensions are also available.
You can simultaneously connect up to seven devices. If you have more than seven devices, or wish to protect devices not listed above, you can take advantage of the provider's extensive router compatibility.
In addition to quality VPN protection, CyberGhost also offers a password manager, and ID Guard feature that alerts you if/when (more likely when) your email address is included in a data breach. A Security Suite for Windows offers protection against malware, viruses and other online threats. Plus, you can customize how much access Microsoft has to your data.
Customer support is ready when you need them, thanks to the provider's live support chat, searchable support library, and support ticket system.
Pros:
Large global server network
Easy-to-use apps for popular devices
Servers in Egypt
Excellent download speeds
Cons:
Lack some advanced options
Has issues working properly in restrictive countries
BEST FOR ROOKIE VPN USERS:CyberGhost is an excellent choice for first-time VPN users in search of easy-to-use, reliable protection for their internet activities. The provider provides easy-to-use apps and no complicated setup. Has a 45-day, no-risk money-back guarantee.
Read my full review of CyberGhost.
CyberGhost Coupon
SAVE 82% on the 2 year plan + 2 months FREE
Get Deal ›
Coupon applied automatically

Private Internet Access (PIA) delivers reliable, well-protected connections for users inside of Egyptian borders.
PIA's global server network is made up of 3,300+ servers stationed in 80+ countries, including Egypt. This will have most of your geo-controlled content needs covered and give you access back to Egypt if you find yourself abroad.
PIA provides excellent online security, thanks to the provider's government-grade encryption, IP/DNS leak prevention and kill switch features. The provider also allows you to block ads, trackers, malware and malicious websites.
The provider's strict no-logs policy, along with a willingness to accept cryptocurrency as payment keep your usage and payment info private.
The provider supplies more than enough download speed for an enjoyable streaming or gaming experience, and downloading files. No data caps or bandwidth limitations to be found here.
Native device support from PIA includes options for the Android, Android TV, iOS, Windows, macOS and Linux device platforms. Chrome, Opera and Firefox browser users can take advantage of PIA's browser extensions, along with comprehensive router compatibility.
Up to 10 devices can be connected to the VPN's servers on a single set of user credentials.
PIA's support options include live support chat, a trouble ticket form, and a support library.
Pros:
Apps for most popular devices
Comprehensive privacy and security
Large server network, with servers in Egypt
Cons:
Lacks streaming-optimized servers
Doesn't work well in some countries
RELIABLE VPN FOR USERS IN EGYPT:Private Internet Access provides fast, well-encrypted connections that deliver reliable access to geo-protected content around the globe and protect you while staying in Egypt. A 30-day money-back guarantee is available.
Read our full review of Private Internet Access.
Private Internet Access Coupon
Save 82% on a 2 year plan + 2 months FREE
Get Deal ›
Coupon applied automatically
PrivateVPN delivers excellent online protection, as well as comprehensive internet access to geo-blocked local content in regions where it has servers.
PrivateVPN's global server coverage pales in comparison to the others on this list, with 200+ servers stationed in 63 countries, excluding Egypt. (You will have to turn on the provider's Stealth VPN feature to reliably connect from inside of Egypt.)
That said, all of the provider's servers deliver reliable internet connection protection thanks to their use of government-grade encryption, an internet kill switch and IP leak protection. Plus, a proprietary "Stealth VPN" feature keeps your VPN usage on the down-low, disguising it as ordinary browser traffic.
Their privacy policy is made up of a no-server-logs-ever policy and an uber-private Bitcoin subscription payment option.
The provider's connections provide more than enough no-data-cap unlimited bandwidth for streaming HD video, gaming online, and sharing and downloading files.
App support is limited to the big 4 device platforms – Android, iOS, macOS and Windows – and manual setup instructions are available for Linux, and for using the service with a router. No browser extensions are available. Up to 6 devices can connect at once on a single account.
While the provider claims 24/7 support chat, I've visited the website numerous times, only to find that the chat balloon isn't green, which would indicate that someone is tending to the chat feature. However, email support and an FAQ help section are always available.
Pros:
Fast download speeds
Stealth VPN feature to keep VPN usage incognito
Up to 6 simultaneous connections
Cons:
Global server coverage is stretched thin
App support limited to big 4 device platforms
KEEPS VPN ACTIVITY INCOGNITO:PrivateVPN is an above-average VPN service that provides comprehensive VPN protection. While the provider's global server coverage and app support is a bit lacking, it offers excellent connection protection, and its "Stealth VPN" feature keeps your VPN usage undercover. A 30-day money-back guarantee is available.
Read my full review of PrivateVPN.
PrivateVPN Coupon
SAVE 85% on the 3 year plan
Get Deal ›
Coupon applied automatically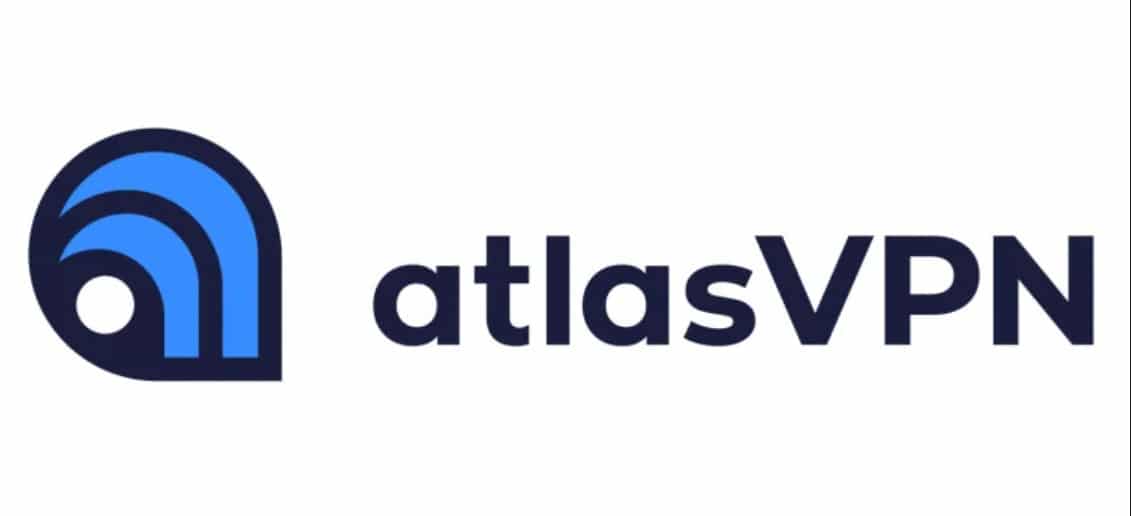 Atlas VPN's top-notch security and privacy when connecting to the internet from Egypt.
This provider's global server network is mid-sized, with 750+ servers in nearly 35 countries. While the network could certainly do with a numbers boost in the servers and countries columns, the network provides reliable access to online content wherever its servers are located.
The provider's connection protections include banking-grade encryption, a kill switch and various other measures. Atlas VPN's Safebrowse and Safebrowse Plus features protect you from nasty online perils, while also blocking those unwanted ads.
No server logs to be found here, meaning there will be no evidence of your online roaming. Unfortunately, there is no cryptocurrency payment option, so you'll need to look elsewhere for private payment options.
Atlas VPN's connections are some of the best I've seen among the VPNs I have tested, capable of handling any popular online pastimes that you may enjoy. No data caps and no bandwidth limitations are ever inflicted on your usage.
Native app support is available for the Android, iOS, macOS, Windows, Android TV and Amazon Fire TV device platforms. Unfortunately, Linux support, browser extensions and support for routers are not currently available, although all three are said to be on the way.
There is no limit on how many devices that you can connect at once on a single user account.
While live support chat is available only to subscribers, email, a contact form, and a support library are available for anyone.
Pros:
Fast connections to blocked content
Reliable connection protection
Safebrowse and Safebrowse Plus for additional protection
Cons:
No support for routers, browsers, or Linux distros
Global server coverage could do with improvement
CONNECT LIKE AN EGYPTIAN:Atlas VPN keeps your online activities well-hidden while inside Egyptian borders. Connect as many devices as you'd like on your account to the somewhat small server network. Linux, browser, and router support are missing, but on the way. 30-day money-back guarantee available.
Atlas VPN Coupon
SAVE 83% on the 2 year plan
Get Deal ›
Coupon applied automatically
Methodology for Assessing a VPN For Egypt
Not all VPN providers can provide reliable VPN services from inside Egyptian borders. Any VPN that you consider for use in the country should offer features that are required for safely accessing the internet from the Middle Eastern country.
The factors listed below are those that I consider when deciding on which VPNs offers the best protection and enhancement from inside of Egypt:
Speed: Fast connections are important for any online activity. Whether you're streaming, downloading files, or engaging in some fast-moving online action, fast connections make those activities more enjoyable. NordVPN delivers some of the fastest connection speeds around.
Streaming: Access to geo-blocked streaming sites around the globe definitely offers more bang for your entertainment dollar. NordVPN offers fast connections and reliable access to Netflix, Hulu, Amazon Prime Video, Disney+,  and other popular streaming sites.
Server Network: If you're accessing geo-blocked content from streaming services, gaming servers, and other sites around the globe, it is important to subscribe to a VPN that has multiple servers stationed all around the globe. A provider scores bonus points if it has multiple servers stationed in each location, as the more servers there are, the less chance that servers in those locations will slow down because they're overloaded with too many users at once, slowing their performance.
Value:  A VPN's true value can be determined by comparing its services to its asking price. If a provider's asking price is too high when compared to the services it offers, then forget about that provider. I only recommended VPN providers that offer a high return on investment.
Ease of Use: While all of the VPNs on this list are easy to use, some VPN apps are easier to use than others. VPNs should also offer app support for as many device platforms as possible. NordVPN offers easy-to-use apps that are available for most popular devices.
Security and Privacy: A VPN is designed to keep your online activities totally private. Any provider worth considering should at the very least offer banking-grade encryption, an automatic kill switch, and DNS/IP leak protection. Additional security and privacy features are a bonus. Never settle for any less than a total no-server-logs policy, as prevents the gleaning of any evidence linked to your online travels. NordVPN offers top-notch online security and privacy protections.
My research doesn't stop with the features listed above. Evaluating these features are just part of my comprehensive VPN testing methodology. This data-driven approach allows me to fully understand the VPNs and their features, so I can recommend only those providers that are a good fit for your needs.
Why Not Use a Free VPN?
While you'll likely be able to find a free VPN that will work inside Egyptian borders, I can almost guarantee that you'll be disappointed with both the protection and the overall experience.
Don't expect a free VPN to protect your privacy from inside of Egypt, or from inside any other country, for that matter.
Free VPNs are still for-profit companies. They need an income stream to keep their servers running. Some free VPNs will monitor and log their users' online travels, selling it to advertisers and third parties. They probably wouldn't resist too much if the Egyptian government came knocking on their door, looking for info about your online antics.
Other freebie VPNs have been caught inserting tracking cookies and ads into their users' browsing sessions. (Those cookies don't stop tracking your online travels just because you disconnect from the VPN, either.)
When you attempt to connect to a free VPN service, you may find yourself cooling your virtual heels in a waiting queue with other free VPNs, killing time until the provider gives you the green light to connect.
Once you're given the okay to connect, you'll either find that you're automatically connected to a server of the provider's choosing or that your server selection is severely limited.
Once you get connected, you will likely find that your connection speeds are heavily throttled. VPNs like to preserve most of their bandwidth for paying customers. Many freebie VPNs will also impose daily or monthly data caps. Again, this is to preserve bandwidth for paying customers.
Personally, I've always opted for the advantages and better protection that a paid VPN provides.
What Advantages Does a VPN Provide?
A Virtual Private Network can both protect and enhance all of your online activities from inside of Egypt or anywhere else in the world.
A VPN protects your online activities from being monitored by prying eyes thanks to the virtual tunnel of encrypted protection the provider encases your connection in. This prevents your ISP, hackers and even the government from monitoring and recording your online travels.
An encrypted connection is particularly useful when you're connecting to the internet via an unprotected public WiFi hotspot such as are found at coffee shops, airports and other public locations. These unencrypted hotspots are attractive targets for hackers, who monitor other users' activity while they pay bills, shop online or view their checking account information.
The encrypted protection also prevents your ISP from monitoring your online travels and then selling it to advertisers. Plus, it helps prevent your ISP from throttling or blocking your connection because you're sharing files or engaging in other "unapproved" activities.
A VPN also enhances your online enjoyment by providing internet access to geo-blocked local content from other regions of the world. 
It does this by temporarily assigning a new IP address to your connected device. This makes it appear as if you're in another region of the globe, which fools streaming services and other sites and online services into opening their content vaults.
Conclusion
When using the internet from inside of Egypt (or any other country for that matter), I strongly urge you to protect your online travels by using a Virtual Private Network.
My top pick is NordVPN.
NordVPN delivers optimal online protection thanks to its use of strong encryption to protect its users' connections. The provider's protection does not greatly slow a user's connection, and the provider's extensive global server network connects devices of all types to content from around the globe. 24/7 customer support is available.
For more information or to purchase a subscription, visit the NordVPN website.
VPNs for Egypt FAQ
I Live in Egypt. How Can I Download Spotify on My iPhone?
Previously, Spotify was not available in Egypt, and you would need to use a VPN to set up an account in another country in order to listen to the music streaming service. However, it has since launched in Egypt, so Egyptians can access Spotify in their home country. But, if you want to access music streaming content located in other countries, then use a VPN to connect to a server in another country, which will open access to that country's music streaming content.
Is It Safe to Unblock WhatsApp in Egypt?
It is safe to unblock WhatsApp in Egypt by using a reliable, no-logs provider like NordVPN. A VPN opens access to services that are blocked in Egypt, such as Skype and WhatsApp.
Why Can't I Connect Using a VPN Program From Egypt?

While VPNs are legal in Egypt, the government there blocks many VPNs' servers and websites. This is why you should subscribe to and set up your VPN service on your devices before entering Egyptian airspace. 

Also, contact your VPN provider and ask if they have an "obfuscation" option, which hides your VPN activity by making it appear to be normal internet traffic.

https://pixelprivacy.com/vpn/best-vpn-service-egypt/