Omegle is a free anonymous chat website that allows users to connect and chat with other "strangers" randomly, similar to Chatroulette. The service picks another user at random and allows you to talk to them, via either text or video, "one-on-one". Users can also add their interests, and Omegle will match them up with someone with the same interests.
College students can enter their college email address (ending in .edu) to verify they're in college, allowing them to chat with other college students. Since the Omegle system doesn't encrypt users' chats, outsiders can easily monitor them—outsiders including network administrators, your Internet Service Provider and even hackers.
Why Do I Need a VPN for Omegle?
Network administrators for educational institutions and places of employment sometimes block Omegle access on their networks, as the service is a diversion from the tasks users on those networks should be performing. Overly restrictive governments, like the one in China, also often block services like Omegle.
However, there is a reliable method of getting around Omegle roadblocks, and it's called a Virtual Private Network (VPN).
A VPN hides your online activities in a tunnel of encryption, preventing anyone from seeing your online activities. This prevents your Omegle activity from being blocked, because what they can't see, they can't block.
Here are the seven best VPNs to use to unblock Omegle.
Best VPNs for Omegle
I ran a large group of VPN providers through rounds of rigorous testing. The results proved these seven VPNs offer the best Omegle-unblocking power. Here's a summary:
I evaluated the top Omegle VPNs according to the following criteria:
Connection speeds
Connection encryption
Protective privacy policies with no logs
Multi-platform support
Customer support
Here's my list of the top seven VPNs to enhance and protect your Omegle Chats.
Mar 2023
NordVPN is the best option for Omegle users who are looking to provide the best all-around protection for their chats. The provider delivers a level of VPN service much higher than what you might expect, given its low price.
NordVPN's connection speeds have improved greatly in recent years and are now some of the fastest I've ever seen, and they can easily handle the requirements for Omegle's video chat feature. (Or any other online activity, for that matter.) The provider never restricts your online use by imposing data caps or bandwidth restrictions.
Security and privacy are never a worry when using NordVPN thanks to the military-grade encryption and kill switch protections for their users' connections. Privacy is total, thanks to a strict "no user logs" policy and its willingness to accept Bitcoin as subscription payment.
All of NordVPN's more than 5,400 servers located in 60 countries are run only from RAM, writing no data of any kind to a physical hard drive. This means all data is securely wiped whenever a server is rebooted or shut down. Also, NordVPN's owned-and-operated servers keep third-party administrators away from your personal data.
The provider supports all of the most popular device platforms, including macOS (with support for Apple Silicon), iOS, Android, Windows, Linux and Android TV. Chrome, Edge, and Firefox browser extensions are also available.
If you find that you need more simultaneous connections than the 6 that NordVPN allows, or that you need to protect devices not on the app list, you can make use of the provider's router compatibility. (Pre-configured routers are available.)
NordVPN customer support has things covered around the clock, with 24/7 live support chat, email support and a searchable support library.
Pros:
Connections are well protected
Around-the-clock support
Top-notch app support
Excellent privacy protections
Excellent connection speeds
Cons:
Somewhat user-unfriendly desktop apps
BEST VPN FOR OMEGLERS:NordVPN makes the best choice for Omegle users looking for an efficient, fast, well protected, yet moderately-priced VPN provider. Comprehensive customer support and privacy protections are top-notch. A 30-day money-back guarantee is available.
Read my full review of NordVPN.
NordVPN Coupon
SAVE 63% + FREE months
Get Deal ›
Coupon applied automatically
Surfshark is the best budget VPN in this roundup thanks to its ability to unblock Omegle from wherever you are on as many devices as you'd like, as well as its budget-priced multi-year subscription options.
The provider's download speeds can easily handle Omegle's requirements, and they are more than up to streaming video, playing online games and sharing large files. There are no daily or monthly bandwidth restrictions to worry about.
Well-protected connections are the rule from Surfshark thanks to its banking-grade encryption and kill switch protection. The provider also offers the ability to block ads, trackers and malware, and offers phishing protection.
No server logs are ever recorded on Surfshark's 3,200+ servers in 60+ countries, and Surfshark happily accepts cryptocurrency as payment for its services.
Surfshark provides native apps for the iOS, Android, Linux, Windows, macOS (with native Apple Silicon support) and Fire TV device platforms. Chrome, Edge and Firefox browser extensions are also available, as is compatibility with numerous router makes and models.
Surfshark has an unlimited simultaneous connections policy, meaning you can connect every compatible device in your home to the service at the same time. Nice.
Around-the-clock support includes 24/7 support chat, a searchable support library and FAQ section, and a support request form.
Pros:
Servers provide reliable Omegle connectivity
Unlimited simultaneous connections
Comprehensive online security and privacy protection
Fast-growing global server network
Cons:
Single month subscription fee is a bit expensive
BEST BUDGET-PRICED VPN PROVIDER:Surfshark is an excellent option for those who require VPN protection for large groups of users, including small businesses or large families. The provider offers excellent online security, along with fast speeds and above-average app support. Offers a 30-day money-back guarantee.
Read my full review of Surfshark.
Surfshark Coupon
SAVE 82% + 2 Months FREE on the 2 yr plan
Get Deal ›
Coupon applied automatically
ExpressVPN is a reliable choice for protecting Omegle text and video chats from being blocked or monitored. One of the provider's few drawbacks is its premium price.
This provider's download speeds were in the top tier in my most recent speed tests. Those speeds can easily handle Omegle video chat, as well as other online activities, including file transfers, video streaming, gaming and more.
ExpressVPN's government-level encryption protects your online travels from prying eyes, and their kill switch protection prevents your conversations from exposure if you lose connection to the provider's servers.
If you're worried that someone might come along at a later date looking for evidence of online conversations or other activities, you'll be happy to know that ExpressVPN keeps no records of any of your online antics while you're connected to their servers. They also accept Bitcoin as subscription payment.
All of ExpressVPN's 3,000+ servers in 94+ countries are run 100% from RAM, meaning all data is securely wiped when a server is shutdown or rebooted. No data of any kind is ever written to a physical hard drive.
ExpressVPN has you covered with native app support for the iOS, Windows, macOS, Android, Linux and Amazon Fire device platforms. Chrome, Edge and Firefox browser extensions are also available.
You can protect your other devices by taking advantage of ExpressVPN's extensive router support. The provider allows 5 simultaneous connections.
24/7 support chat, email support, a trouble ticket system and a searchable support and troubleshooting library are all available if you have any questions.
Pros:
Connection speeds easily handle Omegle video chat
Comprehensive multi-platform app support
Top-notch security protection
24/7 customer support
Cons:
Priced higher than many other VPN services
Doesn't label streaming and P2P servers
RELIABLE VPN OPTION FOR OMEGLE:ExpressVPN offers great, all-around protection and enhancement of your Omegle chats. The provider offers reliable access to the chat service, delivering fast and well-protected connections that keep your chats unblocked and undercover. 30-day money-back guarantee.
Read my full review of ExpressVPN.
ExpressVPN Coupon
49% off plus 3 months Free!
Get Deal ›
Coupon applied automatically
CyberGhost is an optimal choice for Omegle users with little experience in using VPNs. The provider offers easy-to-use apps that provide excellent protection for your Omegle sessions.
CyberGhost's connection speeds are some of the best in the business. The provider never places a data cap or any bandwidth limitations on your use.
Your Omegle conversations (or any of your other online activities, for that matter) will never be exposed thanks to the provider's military-level encryption and kill switch protection.
The provider also doesn't keep logs of any kind, meaning your online activity history will never be up for grabs. A Bitcoin payment option rounds out the provider's privacy protections.
CyberGhost's easy-to-use, yet powerful apps are available for numerous device platforms. App availability includes the Windows, iOS, macOS, Android, Linux, Amazon Fire TV and Android TV device platforms. Chrome and Firefox browser extensions are available.
Comprehensive router compatibility is available to protect any devices not on the above list, or to aid users who require more than the 7 simultaneous connections that CyberGhost allows.
Live support chat, a searchable support library, and a support ticket submission and tracking system are available if you ever have issues or questions.
Alongside comprehensive VPN protection, CyberGhost also offers Windows utilities that protect your privacy from Microsoft, antivirus and anti-malware protection, and more. Also available is a password manager and alerts when your email is included in a data breach.
Pros:
Easy-to-use apps
Fast connection speeds
Top-notch privacy protections
Optimal security protections
Cons:
Apps lack some options enjoyed by advanced users
Doesn't work well in restrictive countries
BEST FOR BEGINNING VPN USERS:CyberGhost's VPN apps are ideal for use by Omegle users who don't have much experience using VPN apps. But don't be fooled by the simplicity of the apps – the provider's powerful protection is on par with many other VPN providers. 45-day no-risk money-back guarantee.
Read my full review of CyberGhost.
CyberGhost Coupon
SAVE 83% + 2 Months FREE on the 2 year plan
Get Deal ›
Coupon applied automatically

This well-respected provider delivers comprehensive online security and privacy for Omegle users.
The Private Internet Access (PIA) global server network boasts 3,300+ servers in over 80 countries. This provides unblocked IP addresses for Omegle, while also providing reliable access to geo-controlled content from around the globe.
While PIA's connections are not the fastest I've ever seen, they provide more than enough bandwidth for Omegle chats and any of your favorite online activities. No data caps or bandwidth throttling to cut off chat in mid sentence.
The provider's banking-grade encryption, IP/DNS leak prevention and kill-switch option prevent having your online antics and your real IP address from being exposed to other online users. Ads, trackers, malware and malicious sites can also be easily blocked by the provider.
The provider's strict no-logs policy and acceptance of Bitcoin as subscription payment has your privacy well-covered.
Native Android, iOS, Windows, macOS and Linux apps are available. Opera, Chrome and Firefox browser extensions are also available, along with comprehensive router compatibility.
Users can simultaneously connect up to 10 devices on a single customer account.
Customer support options include a live support chat option, a trouble ticket tracking form and a searchable support library.
Pros:
Comprehensive app and router support
Reliable online security and privacy
Up to 10 devices can connect simultaneously
Cons:
Global server network could stand some growth
Doesn't work properly in some restrictive countries
RELIABLE PROTECTION FOR OMEGLE USERS:PIA provides reliable online protection and privacy for Omegle users. In addition to providing a fresh IP address, the provider's server network also delivers access to geo-controlled content around the globe. The provider does have some issues in working from inside some restrictive countries. A 30-day money-back guarantee is available.
Read our full review of Private Internet Access.
Private Internet Access Coupon
Save 82% on a 2 year plan + 3 months FREE
Get Deal ›
Coupon applied automatically
PrivateVPN is self-billed as "The Fastest Growing VPN Worldwide." While the provider delivers excellent download speeds, I'm extremely hopeful its somewhat limited server network (a mere 200+ servers in 60+ countries) continues to grow.
PrivateVPN's download speeds are quite fast, which means it can easily handle Omegle activity. Those speeds also make PrivateVPN an excellent option for other online activities, like streaming video and gaming online. No data caps or bandwidth limitations spoil your online fun.
Military-grade encryption keeps your online antics undercover, and the provider's no-logs policy ensures no record of those antics will ever be available for perusing. You can use the Bitcoin payment option with a disposable email address to keep your payment info completely incognito.
Native app support from PrivateVPN is limited to the big 4 platforms (macOS, Windows, iOS and Android), but the provider's router compatibility allows you to protect other devices. The provider allows up to 6 concurrent connections using a single login.
Around-the-clock support is available via the provider's 24/7 live support chat option, and a "Contact Us" form is also available. Sadly, the provider's FAQ section isn't searchable.
Pros:
Speedy connections
Up to 6 simultaneous connections
Excellent privacy and security offerings
Cons:
200+ server count needs definite improvement
No search function for support library
LOW PRICE/HIGH SPEED:PrivateVPN's low subscription prices don't come at the expense of speed. The provider's download speeds are among the best in the industry, beating out much more expensive VPN providers. A 30-day money-back guarantee is available.
Read my full review of PrivateVPN.
PrivateVPN Coupon
SAVE 85% on the 3 year plan
Get Deal ›
Coupon applied automatically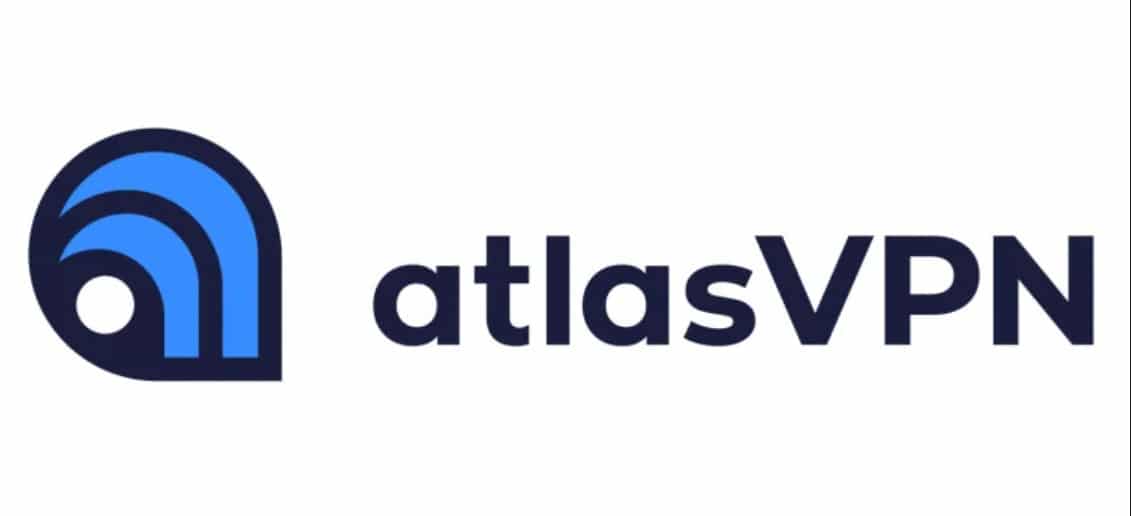 Atlas VPN squeaks onto this list, due to its comprehensive online protection and security for an unlimited number of devices.
The Atlas VPN global server network includes 750+ servers based in 32 countries. While the Atlas network is far from being the largest on this list, its servers do provide well-protected connections sporting fresh IP addresses.
Atlas VPN connections are certainly fast, easily handling any of your favorite popular online activities. (As long as your usual ISP-provided connection speeds are up to snuff, of course.)
The provider's government-grade encryption, a kill switch, and other protections keep your online antics incognito. Your online browsing sessions are protected from malicious online services and unwanted ads by the provider's Safebrowse and Safebrowse Plus features.
Atlas VPN follows a no-server-logs-ever policy. Unfortunately, cryptocurrency users will need to look elsewhere, as it does not accept any type of cryptocurrency payment.
Android, iOS, macOS, Windows, Android TV, and Amazon Fire TV apps. However, there is currently no Linux support, browser extensions, or native support for routers. (All three features are said to be on the way.) There are no limits on the number of devices that users can simultaneously connect to the provider's servers.
Live chat for subscribers, email, a contact form, and a support library make up the provider's customer support options.
Pros:
Fast connections
Reliable security and privacy protections
Supports most popular device platforms
Cons:
Lacks browser extensions
Nil Linux or router support
Global server network could be larger
UNLIMITED OMEGLE ANONYMITY:Atlas VPN provides reliable online anonymity, protection, and fast connections for Omegle users. While it would be nicer to see a larger server network and improved device support, the provider offers a good value for the money. 30-day money-back guarantee available.
Atlas VPN Coupon
SAVE 83% on a 2 year plan
Get Deal ›
Coupon applied automatically
Methodology for Assessing VPNs for Omegle
You don't want to choose the first VPN you see when deciding upon a VPN service provider for use with Omegle. There are several important attributes that a VPN should have in order to offer an optimal experience.
Here are the most important metrics to keep in mind when thinking about a VPN for Omegle.
Speed: Fast speeds are always important, including for when you're using Omegle, so that your video quality is as high as can be and doesn't stutter. All of the VPNs on my list ranked highly in my most recent connection speed tests, ensuring you'll have an excellent experience.
Social Media: If you're a fan of Omegle, you're also likely a fan of Chatroulette, maybe Skype, and social media networks, like Facebook and Messenger, Snapchat and more. Every VPN I recommend offers the ability to unblock these services and offer a great experience while doing so.
Server Network: While not utterly essential for Omegle, a large server network can allow you to unblock social media services and streaming services throughout the world. In addition, a large number of servers is something to look out for, as a large network means that there are more servers for customers to use, reducing the number of users on a single server and increasing your speeds.
Value: Omegle is a free service, so why pay too much money for a VPN to use with it? Each VPN on my list offers a reasonable price, considering the features and functionality it provides.
Ease of Use: The VPNs on my list all offer apps that aren't difficult to understand and use, which is a great boon, as you won't have to waste time fiddling with features in order to start your Omegle adventures. The availability of apps for a wide array of devices is also something to consider.
Security and Privacy: Since you're going to be interacting with strangers, digital security and privacy measures are a critical thing to consider when assessing VPNs. A VPN should offer, at least, banking-level encryption, an automatic kill switch and DNS/IP leak protection, if not more. A strict no-logs policy will also protect your digital privacy thoroughly.
The research doesn't end here. Evaluating the factors I covered above is just a small part of my comprehensive VPN testing methodology. This data-driven approach means that I better understand the VPNs and their services, allowing me to recommend only those VPNs that are a good fit for my readers' needs.
Is a Free VPN a Good Option For Protecting My Omegle Chats?
While I'll admit that you can probably find a free VPN that will provide access to Omegle, the answer is the same here as it is for any online activity: I do not suggest using a free VPN.
First off, many free VPN providers impose bandwidth limitations, as well as either daily or monthly data caps on their customers' usage. That means you could be chatting with the most interesting person you've ever met online, and your connection could drop in the middle of your conversation. BOOM! They're gone!
Plus, many "free" VPNs keep the lights on and servers humming by making money tracking your online activities and selling that information to advertisers and other interested parties.
In addition, other freebie VPNs have been caught injecting ads and tracking cookies into their users' browsing sessions—tracking cookies that hang around even after you've disconnected from the VPN service.
When using a service like Omegle, the "Private" portion of "Virtual Private Network" becomes that much more important. Do yourself a favor and spring a few bucks for a paid VPN provider – you'll be glad you did.
Tips for Using Omegle Safely
Just as with any online chat service, there are perils to using the Omegle chat service. However, random chat services like Omegle have some unique issues not seen on other "chat lines."
The random nature of connecting to a chat partner on Omegle can lead to inadvertent access to adult content.
While chats are moderated, even Omegle admits this isn't a foolproof way of keeping things clean. For this reason, users under the age of 18 are well advised to avoid the service.
While users may think their chats are completely anonymous, and no one else has access to them, recent reports indicate that's less than true: The service appears to capture screenshots of your anonymous conversations and save them to their servers, where hackers can easily access it.
Unfortunately, a VPN cannot prevent the service from capturing screenshots of your conversations, so keep that in mind while having a "private" chat on Omegle.
Finally, whenever you're connected to any online chat service, do NOT share identifiable information with chat partners. The more personal info you share, the better the chances that that information will fall into the wrong hands.
Omegle VPN FAQs
How Can I Use a VPN With Omegle?
To use a VPN with Omegle, follow these steps:
Subscribe to a VPN.

Install the VPN's app(s) on your device(s).

Select a VPN server. (The auto-connect feature should work fine.)

Log in to Omegle.

Start chatting!
How Can I Unblock Omegle?
Since Omegle is an anonymous chat service, the only real way Omegle can block "offenders" from connecting to the service is to block their IP address. You can usually reconnect by using a different device (like your smartphone instead of your computer), or even better, use a VPN to acquire a new IP address, which will reinstate your access.
How Can I Stay Anonymous on Omegle
Using a VPN to hide your true IP address will prevent any other users (or the service itself) from tracking your location. Also be careful of showing your face on video chat, as other users and even the service itself has been known to take screenshots of conversations.
Conclusion
If you're an Omegle user looking to bust through your educational institution's or employer's Omegle roadblock, I strongly suggest investing in a quality VPN service.
In addition to opening access to blocked Omegle, a VPN can also enhance and protect all of your online activities.
NordVPN is my #1 recommendation for a VPN to both enhance and protect your Omegle sessions and all of your other online activities. The provider offers top-notch connection speeds, provides excellent online security and privacy, and offers support for every popular platform available today.
For more information or to purchase a subscription, visit the NordVPN website.