*Pixel Privacy and the products/organizations reviewed are not affiliated, endorsed, or sponsored by Sling.
Sling TV is one of the most popular online streaming services available today. Cord-cutters wanting to free themselves from the bonds of their cable television subscriptions look to services like Sling TV to allow them to access their favorite channels without the expense and hassle of dealing with their local cable TV provider.
Unfortunately, Sling TV is only available to residents of the United States. Even viewers located in our neighbor to the north, Canada, cannot access the Sling TV service. Heck, even U.S. citizens who subscribe to Sling can't view the service if they visit Canada or decide to live there. That just doesn't seem fair to me, considering how polite Canadians are and all that, so this article will share how to use NordVPN to access Sling TV, even when you're located in Canada (this should work for residents of many other countries, too).
The Best Way to View Sling TV in Canada
If you're a Canadian who would like to sample some of that sweet American TV action available on Sling, or if you're an American citizen traveling in Canada or a U.S. expat now living in the country and you'd like a taste of home, a Virtual Private Network (VPN) is the best way to access Sling.
NordVPN is the best VPN available for providing reliable access to Sling television from anywhere around the globe, including Canada. The service offers steady access to Sling TV content.
In addition, you'll also enjoy the comprehensive online privacy and security that only a quality VPN service can provide.
The provider offers a comprehensive global server network, top-notch app support, speedy connections, and around-the-clock customer support.
NordVPN offers a risk-free, 30-day money-back guarantee.

About Sling TV
Sling TV is a popular live television streaming service wholly owned by Dish Network. The service offers access to most of the same channels that satellite and cable television services offer.
Available channels include local channels (in select markets), as well as channels such as USA, ESPN, Disney Channel, Univision, and others. Premium channels such as HBO, Showtime, Starz, and others are available for an additional charge.
There are two basic levels of service: Orange and Blue, both of which will run you just a bit more per month than you pay for a top-tier Netflix subscription. Both packages can be subscribed to together as an Orange+Blue tier for a savings of a few bucks per month than if they were paid for separately.
The Orange package and Blue package both include a base package of 30+ channels, which include A&E, AMC, BBC America, Cartoon Network/Adult Swim, CNN, Comedy Central, TBS, and many more.
Why Does Sling TV Ban Access From Outside the U.S.?
While you may faithfully pay your Sling subscription fee every month, you'll still find that you will not have access to your favorite Sling networks when you are traveling or living outside of the United States.
Sling doesn't do this to be nasty. They do it because television network lawyers are nasty, and the networks will sue Sling if they allow their users to view any of the networks offered on the service when they are outside U.S. borders.
Streaming services like Sling sign contracts with the various networks, which restrict access to each network to a specific region.
This allows the networks to control who sees their content, and also allows them to sell the content more than once. (There's more money in selling access to one country at a time than there is in selling worldwide access to one service.)
How Geo-Restriction Blockades Work
Every device that is connected to a network (such as the internet) is assigned a unique IP address.
The IP address acts as an identifier, so other devices on the network can identify from where an information request was sent and where replies should be sent back (it acts much like your home's postal address).
That same IP address also acts as a location identifier. A specific range of IP addresses is assigned to each country for devices in that country to use. Streaming services can tell from your IP address where you are located, allowing them to decide whether or not to provide access to a certain device.
How to View Sling TV in Canada
If you're one of the regular visitors to my website (and you know who you are), then you'll know that my favorite tool for unblocking any type of geographically blocked streaming content is a Virtual Private Network (VPN).
A VPN can make it appear that you are in another location. This makes it a perfect tool for opening up content that might not normally be available in your area. In the case of Sling TV, a VPN can make it appear that you are located in the United States, so Sling will allow you to stream its content.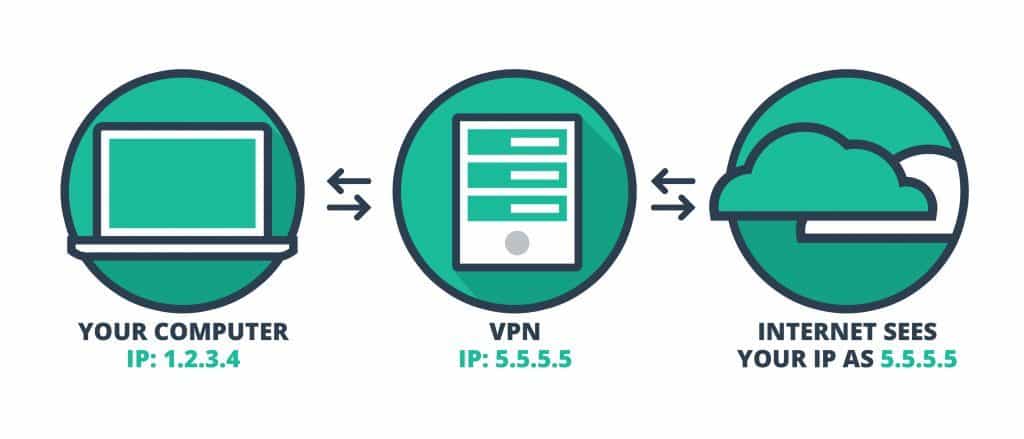 In addition to making it appear you're located somewhere else, a VPN also provides added benefits, such as applying a layer of encryption to your internet connection, which hides your online activities from the prying eyes of hackers, the government, and even your Internet Service Provider.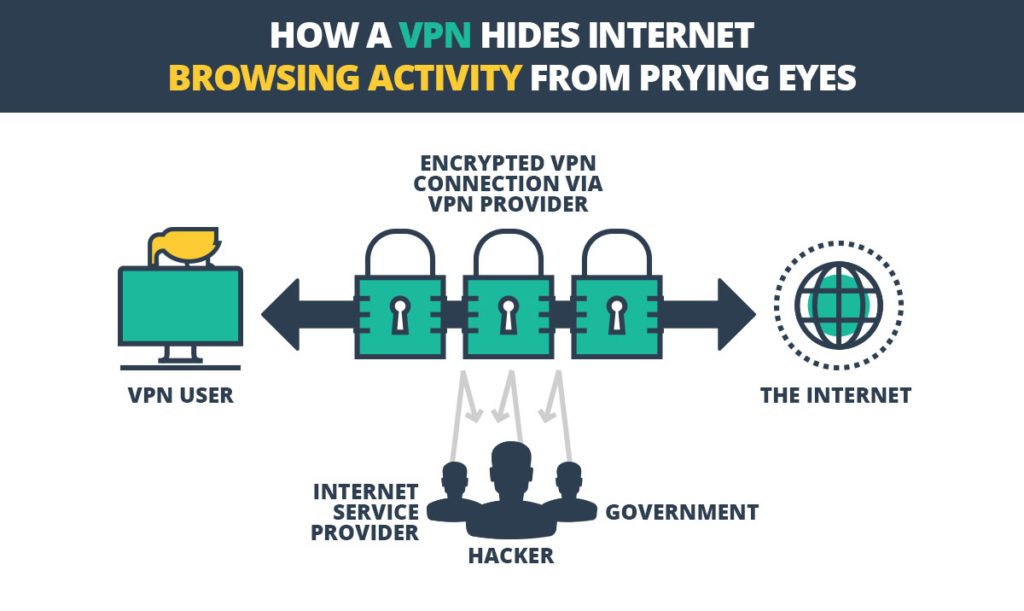 A VPN allows you to connect to the internet via an encrypted tunnel, which, much like a subway tunnel in New York City, keeps your online travels hidden. Folks who walk on sidewalks laid over the subway tunnels beneath the city may know there are trains passing beneath them, but they don't know the train's destination or how many passengers are on board.
Methodology for Assessing a VPN for Unblocking Sling TV
Unblocking Sling TV doesn't have to be difficult when you use the right VPN service provider. However, it's not necessarily simple to find the right VPN service provider for the job, which is why it's important to thoroughly assess a VPN before making the leap.
Here are the metrics I assessed when deciding upon which VPN to recommend (NordVPN) for unblocking Sling TV:
Speed:

Long buffering times and a low-resolution picture could be your reality if you choose the wrong VPN. That's why I made sure to recommend NordVPN, a VPN that proved to offer extremely fast connection speeds during my most recent connection speed tests.

Server Network:

Since Sling TV is only available in the United States, U.S. servers are absolutely essential. But a wide server network can also allow you to unblock other video streaming sites in other countries. Plus, the higher the number of servers available in a given location, the higher the chance your speeds will be optimal, as no single server will be full of users attempting to connect.

Value:

Everyone's looking for a good deal. It makes no sense to choose a VPN that will charge you more than its features and functionality are worth. NordVPN offers an excellent value given what it offers and is especially reasonably priced when you opt for a longer subscription.

Ease of Use:

NordVPN offers apps that are easy to use, making it simple to set up the VPN, connect and begin streaming Sling TV as fast as possible. The provider also offers apps for a large number of platforms, meaning you can stream Sling TV on your preferred device.

Security and Privacy:

Digital security and privacy is something you should always be on the lookout for, as it will mean you'll be safe while using the VPN. Banking-level encryption, an automatic

kill switch

,

and

DNS

/IP leak protection are the least that a VPN should offer. A strict no-logs policy will also protect your privacy. NordVPN offers all of this and more.

Streaming:

There are more video streaming providers out there than just Sling TV, and you're probably a fan of multiple of them. That's why I ensured that my top VPN, NordVPN, is compatible with as many as possible. NordVPN is adept at unblocking Sling TV as well a

s

Hulu

,

Netflix

,

Amazon Prime Video

and more.
Evaluating the above factors are important. However, they are just a small part of our comprehensive VPN testing methodology. We take a data-driven approach that helps us better understand the VPN providers and their services, so we can recommend only the providers that are a good option for your online protective and enhancement needs.
Which VPN Provider Works the Best to Unblock Sling TV in Canada?
As recently as a few years ago, I could have recommended nearly any reputable VPN provider, and you would likely have been satisfied with the results. However, things have changed.
Connecting to a VPN server located inside a different country (in this case, our target country would be the United States) gives your device an IP address located inside that country.
While that should make the rest of the internet, Sling TV included, see you as being located in the U.S. and allow you access to their streams, it doesn't always work that way.
Streaming providers have caught onto the VPN trick viewers use to make it appear as if they are located in the service's streaming area. When a provider detects that an IP address belongs to a VPN service, they will usually shut down access to that service from that IP address.
When a VPN provider's IP addresses are blocked, it's up to them to quickly set up new VPN servers to supply fresh, unblocked IP addresses. Then, when those new IP addresses are blocked, the whole process begins again.
This virtual game of hide-and-seek requires a VPN provider that has the resources and willingness to hang in there and play to win.
NordVPN is a reliable, safe, and super-speedy VPN, and it's the best to use to access Sling TV from anywhere. The provider offers apps for a multitude of devices, and its customer support will answer your questions at any time of day. It asks only a very reasonable price in return.
Read the full NordVPN review here.
1. Connection Speed
NordVPN offers super-fast encrypted connections, delivering some of the fastest download speeds in my most recent round of connection speed tests.
This means that any Sling TV streaming content you access is going to start up immediately, with no lengthy buffering wait, no stuttering or stalling, and displaying in its full, 1080p glory (your mileage may vary, according to your personal, ISP-provided connection speeds).
2. Multi-Platform Support
Sling TV is available on numerous popular computing, mobile, and gaming platforms. The streaming provider offers app support for Air TV, Apple TV, iOS and Android devices, macOS, Windows, Roku, Amazon Fire TV, Chromecast, Android TV, and Xbox One (no Sling TV app as yet for the PlayStation 4—sorry, PS4 owners).
They also offer support for Samsung and LG Smart TVs, as well as Facebook's Oculus and Portal devices.
NordVPN provides native apps for Windows, macOS (with native M1 Mac support), iOS, Android, Linux, Amazon Fire TV, and Android TV devices. They also offer browser extensions for the Chrome and Firefox platforms. Up to six concurrent connections are allowed on a single set of login credentials.
Unlike many VPN providers, which require users to modify their router setup to protect their set-top streaming box or gaming console, NordVPN also offers a "SmartDNS" option for Xbox, PS4, Apple TV, and other streaming devices. However, you should know that the service doesn't encrypt your internet connection as the VPN service does.
In addition, the provider offers compatibility with numerous makes and models of routers, protecting and enhancing the online activities of all of your connected devices.
3. Customer Support
While I hope your online experience using a VPN will be carefree, with rainbows and unicorns every day, you'll likely experience a hiccup or two along the way. That's when you'll appreciate a VPN provider that offers top-notch customer support.
NordVPN offers around-the-clock customer support, with 24/7 online support chat, support via email, and a searchable support library.
The service's support agents have always provided quick and informed responses whenever I have questions, and their easy-to-use support library is a great resource when you need to perform a quick "do-it-yourself" knowledge search.
4. Global Server Coverage
You may be considering a Virtual Private Network service simply to allow viewing of Sling TV in Canada.
However, a VPN is also a great tool for unblocking content from around the globe, and it does a great job of allowing you to game online on international servers as well. For these reasons, you should always keep in mind the level of global server coverage a provider offers.
NordVPN has 5,200+ servers stationed in 59+ countries around the globe. What this means is that there's a good possibility that you can access blocked streaming and gaming content, no matter where in the free world it's located.
NordVPN is also one of the better bets among VPN services to reliably unblock Netflix content from other countries, so movie lovers should also keep that in mind.
TRY THE TOP VPN RISK FREE
A full-featured, no-risk 30-day trial of NordVPN is available if you sign up at this page. You'll have full access to the top VPN for watching Sling TV Online from abroad for 30 days, making NordVPN a top-notch option for those traveling abroad for a short while and who don't want to miss out on their favorite content only available on Sling TV.
There's no need to worry about fine print when taking advantage of this offer. Just contact NordVPN support before the 30-day free trial period expires and get a full refund. Start your NordVPN trial here.
5. Pricing
It may seem surprising, but NordVPN doesn't charge much for its premium service. You can get all of the benefits of a high-quality VPN, without causing your wallet much pain. For more information, visit the NordVPN website.
NordVPN Coupon
SAVE up to 69% + 3 months free
Get Deal ›
Coupon applied automatically
Slinging Onto a Screen Near You
By using a Virtual Private Network, like that offered by NordVPN, Canadian residents can easily access the Sling TV streaming television service, even though it's normally blocked from viewing outside of the U.S.
"Surely, you can't be serious!" I can hear you say. "It can't be that easy!"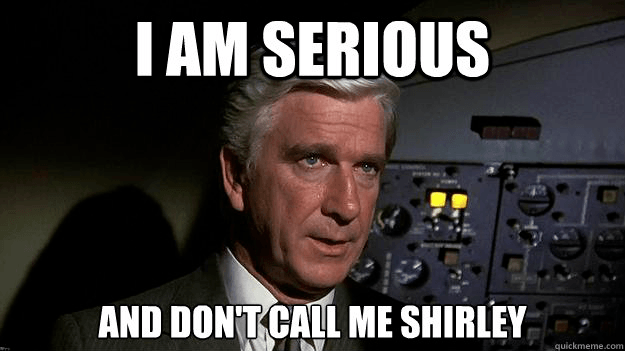 Sling TV offers a great way for cord-cutters to retain access to their favorite cable and satellite television programs, while still freeing themselves from an extended contract with a satellite or cable provider.
NordVPN's fast, encrypted connections provide a great way to access Sling TV streams while also protecting your internet connection, your online activities, and your personal information from prying eyes. The provider offers comprehensive multi-platform support as well, ensuring you'll be able to view Sling's content on any compatible connected device.
Okay, now that we know how to get Sling TV on our Canadian-based devices, it's time to settle in with a nice hot cup of Tim Horton's coffee and turn on the hockey game. Was that too stereotypical? It felt stereotypical…
Sling TV in Canada VPN FAQs
How Do I Watch Sling TV in Canada?
Here's how to watch Sling TV in Canada Using a VPN:
Subscribe to a reliable VPN provider (like NordVPN).
Install the VPN provider's app(s) on your favorite viewing device(s).
Log in to the VPN provider.
Connect to a VPN server located in the U.S.
Start the Sling TV app.
Enjoy the show!
Which Devices Are Sling TV Available On?
Sling TV Canada is available on the following device platforms:
Can I Watch Sling TV Using a Free VPN?
While you may be able to find a free VPN that works with Sling TV, you're not going to be happy with the experience. Free VPN providers will routinely throttle their users' connection speeds and impose daily or monthly data caps on their users' data use. (And streaming eats up a lot of data!) Plus, free VPNs are also known for only having a limited number of servers to select from and that's if you're not automatically connected to a server of the provider's choosing.
In addition, free VPNs aren't exactly known for protecting their users' privacy. Many have been found to be logging their users' online travels, then selling that valuable information to advertisers. Other freebie VPNs have been known to insert unwanted ads and tracking cookies into their users' browsing sessions.